READ IN: Español
Bruce Pascal has been known to collect Hot Wheels car toys since he was seven years old. Since 1968 collecting has been an obsession and Hot Wheels has been his temple. Among his showcase of over 3.5000 miniature cars, one now shines above the rest: the pink Volkswagen prototype "Beach Bomb" worth $150,000. What dictates its great value and makes it unique?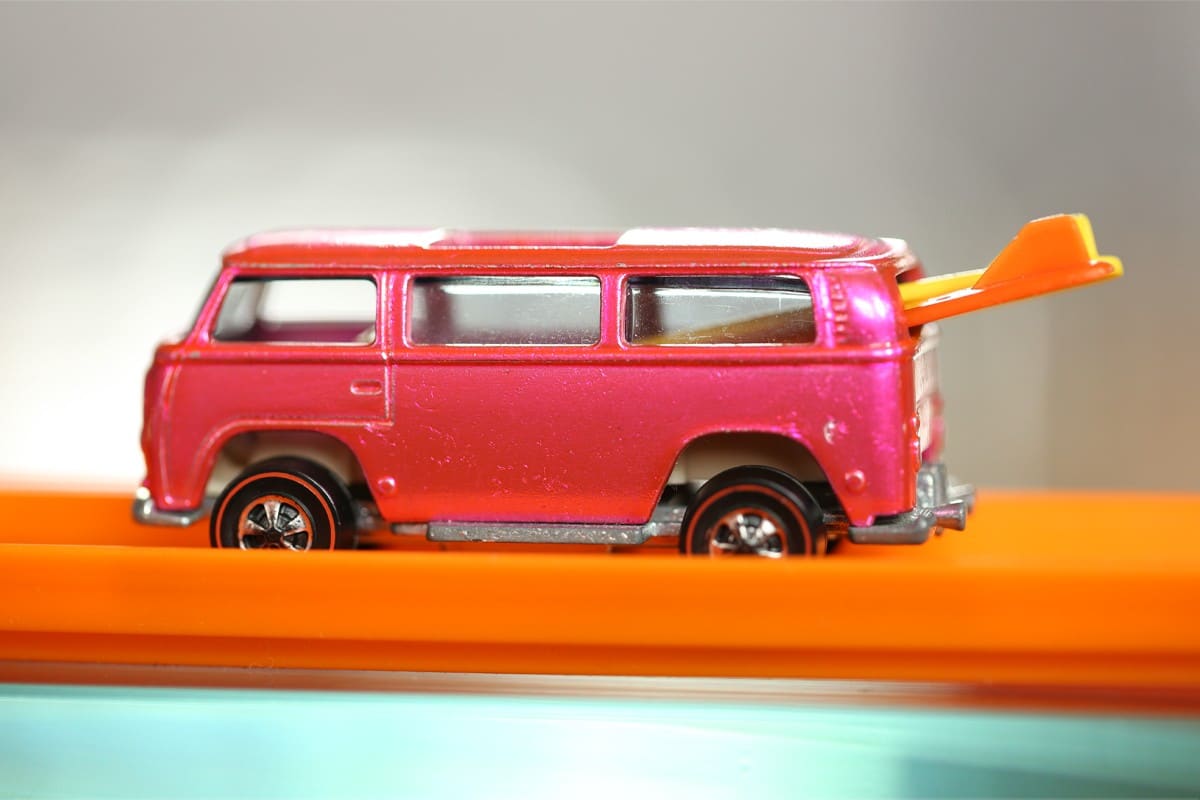 Pascal had always had the Rare 1969 Hot Wheels Volkswagen 'Beach Bomb' on the radar, and now he has realized that dream. We tell you its story.
In 1969, during the second year of the company's existence, the designers wanted to incorporate a Californian-style model into the well-known Volkswagen bus. The original version of the "Beach Pump" was redesigned countless times. Specifically, 144 prototypes were made, of which only 50 have survived to this day.
THE SINGULARITY OF THE OBJECT 
What marks the uniqueness of this caravan is that it is the only one in that color and still retains the first design of the prototype. The other pink 'Beach Bomb' also maintains the original design but with a lighter background. Although if there is someone who can explain it, it is Pascal, who explains the particularity of this mini-object: "I had already heard of [the Beach Bomb] in purple, green, red, light blue and gold. I even heard of an unpainted model. But pink was extremely difficult to find. Most Hot Wheels models were marketed to young boys, who the brand assumed did not want to play with pink".
Pascal now has the most precious object in his collection: the 1969 Beach Bomb, which can be found in an exhibition at the Hot Wheels Museum in Maryland. "I want other people to experience the 'Beach Bomb'. I've found so much joy in learning about classic cars and Hot Wheels, and I hope I can project some of that onto others. It's a treasure to find these rare models".