READ IN: Español
Following the collections presented at London Fashion Week for the SS23 season, Pantone, the trend and colour consultancy, has selected ten standout colours and five new classics.
The LFW SS23 colours set a new direction. This season's colours integrate tradition and innovation, uniting our need for brightness and vibrant positivity with soothing tones. A fearless attitude and freedom of expression reframe our perceptions of colour with a no-holds-barred approach that manifests itself in vivid combinations.
"By anticipating our future, we are embracing the freedom to express our individuality with unfettered colour," said Leatrice Eiseman, executive director of the Pantone Color Institute. "Experiencing a creative liberation that transgresses previous norms, we are adapting and inventing novel pairings and contrasting harmonies."
London Spring/Summer Colour Palette 2023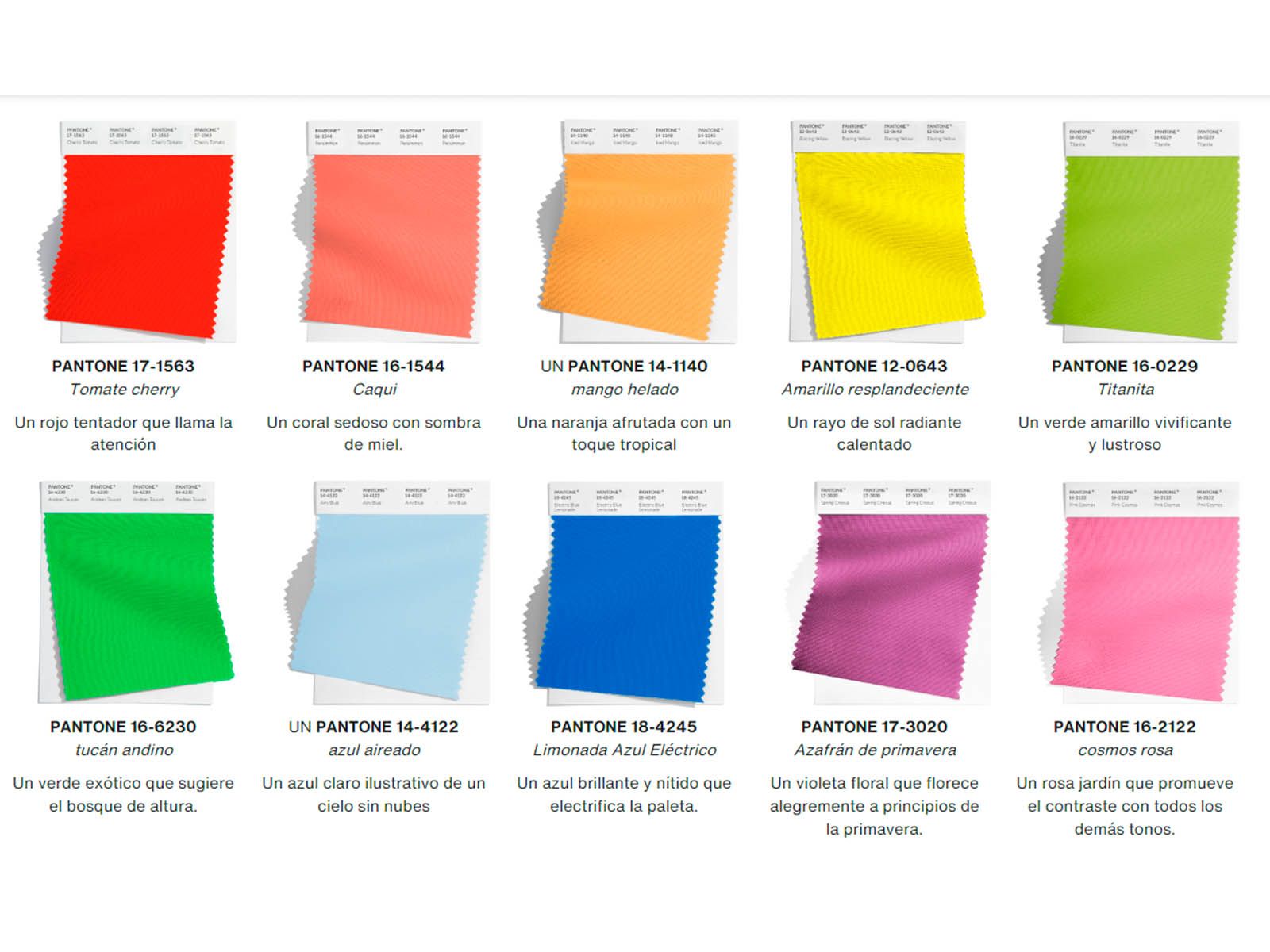 Pantone 17-1563 'Cherry Tomato' is a tempting red that "catches the eye".
Pantone 16-1544 'Persimmon' is a silky coral with honey tones.
Pantone 14-1140 'Iced Mango' is a fruity orange with a tropical touch.
Pantone 12-0643 'Blazing Yellow' is a radiant ray of warm sunshine.
Pantone 16-0229 'Titanite' is an invigorating, bright yellow green.
Pantone 16-6230 'Andean Toucan' is an exotic green that evokes the jungle of the altiplano.
Pantone 14-4122 'Airy Blue' is a light blue illustrating a cloudless sky.
Pantone 18-4245 'Electric Blue Lemonade' is a bright blue that "electrifies the palette".
Pantone 17-3020 'Spring Crocus' is a floral purple that blooms joyfully in early spring.
Pantone 6-2122 'Pink Cosmos' is a garden pink that contrasts with all the other shades.
Core Classics Spring/Summer 2023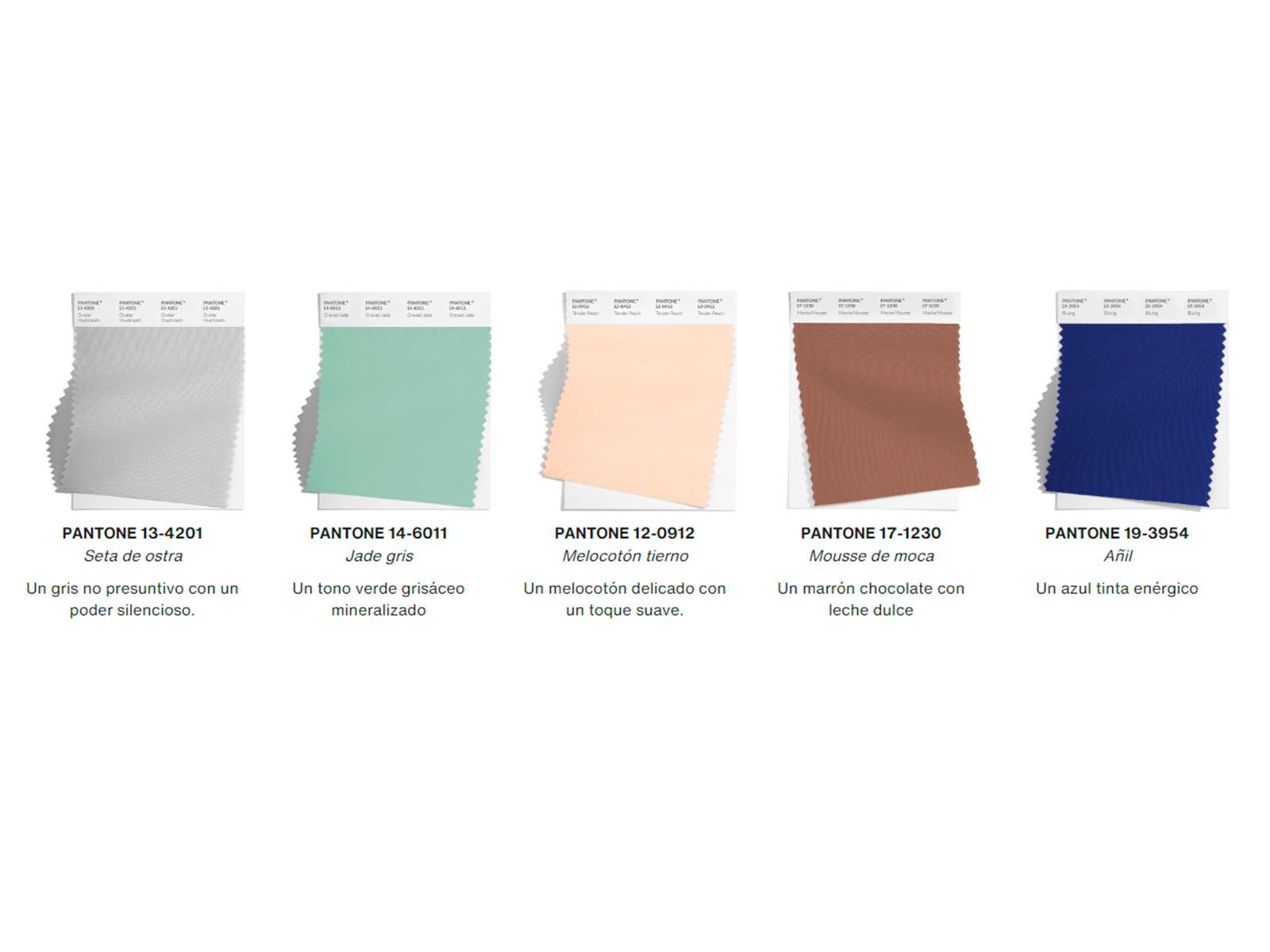 Pantone 13-4201 'Oyster Mushroom' is an understated grey "with quiet power".
Pantone 14-6011 'Grayed Jade' is a mineralised grey-green shade.
Pantone 12-0912 'Tender Peach' is a delicate peach with a soft touch.
Pantone 17-1230 'Mocha Mousse' is a sweet milk chocolate brown.
Pantone 19-3954 'Bluing' is an energetic inky blue.
"Felipe Pantone's 'Quick Tide' fills the tide with dynamism.