READ IN: Español
Places+Faces launches a new SS19 capsule collection that focuses on 00′ rave culture through reflective motifs and fabrics that update the brand's heritage.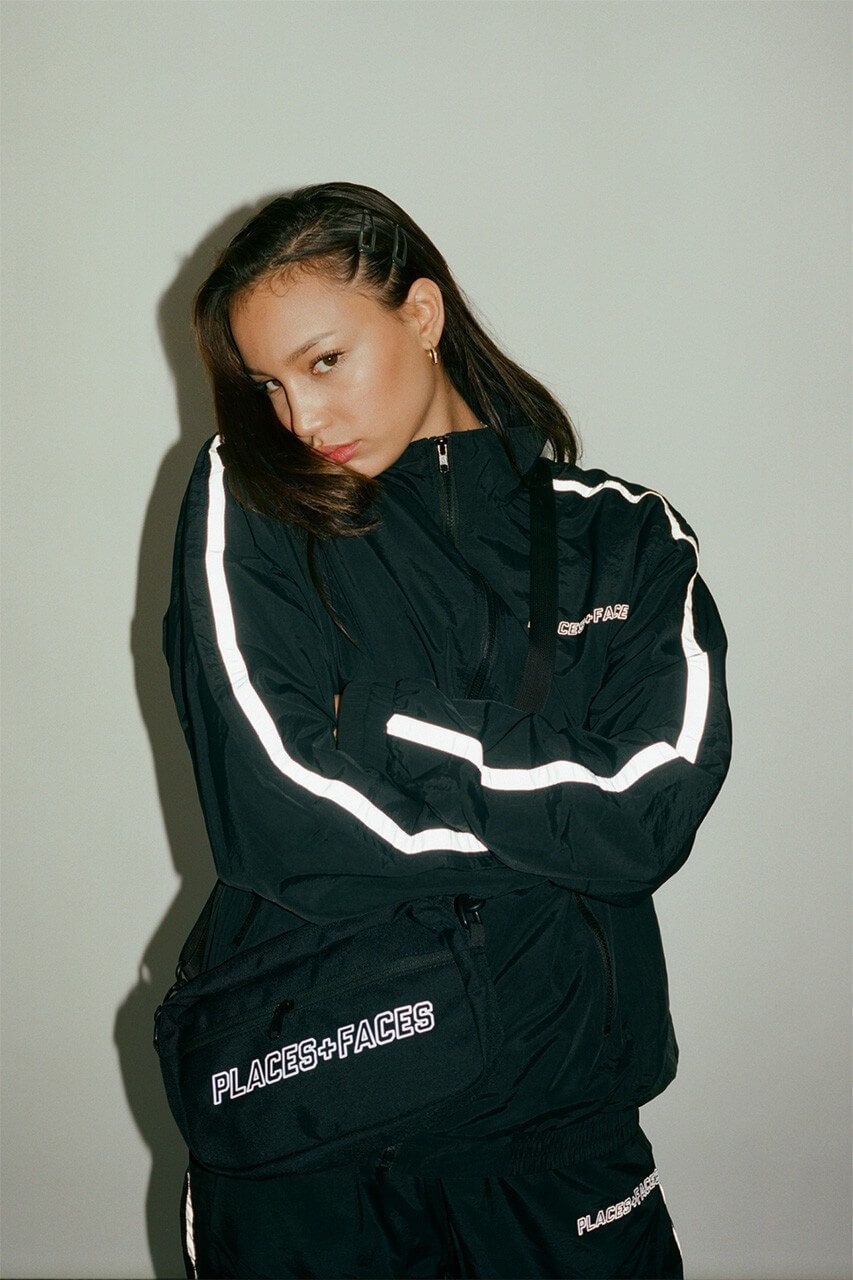 Places+Faces launches a new SS19 capsule.
The drop runs through a series of t-shirts, tops, sweatshirts, tracksuits and unisex accessories, among which nylon jackets and b&w sweatpants with reflective bands predominate, as well as the camel-tone sweatshirt that follows the same ribbon patterns on the sides.
The accessories that have just given hype to the set are the crossbody bags in red, blue, black and yellow sealed with the monogram of the signature in white. As well does the maxi tote bag that completes the configuration of this new streetwear collection that puts yes or yes on the radar.
Check out here all the radioactive capsule that now you can buy in physical stores and in the official website. Enjoy!