READ IN: Español
We have been waiting since October for the release of the new Post Malone (@postmalone), exactly since the release of "Candy Paint" at the end of 2017.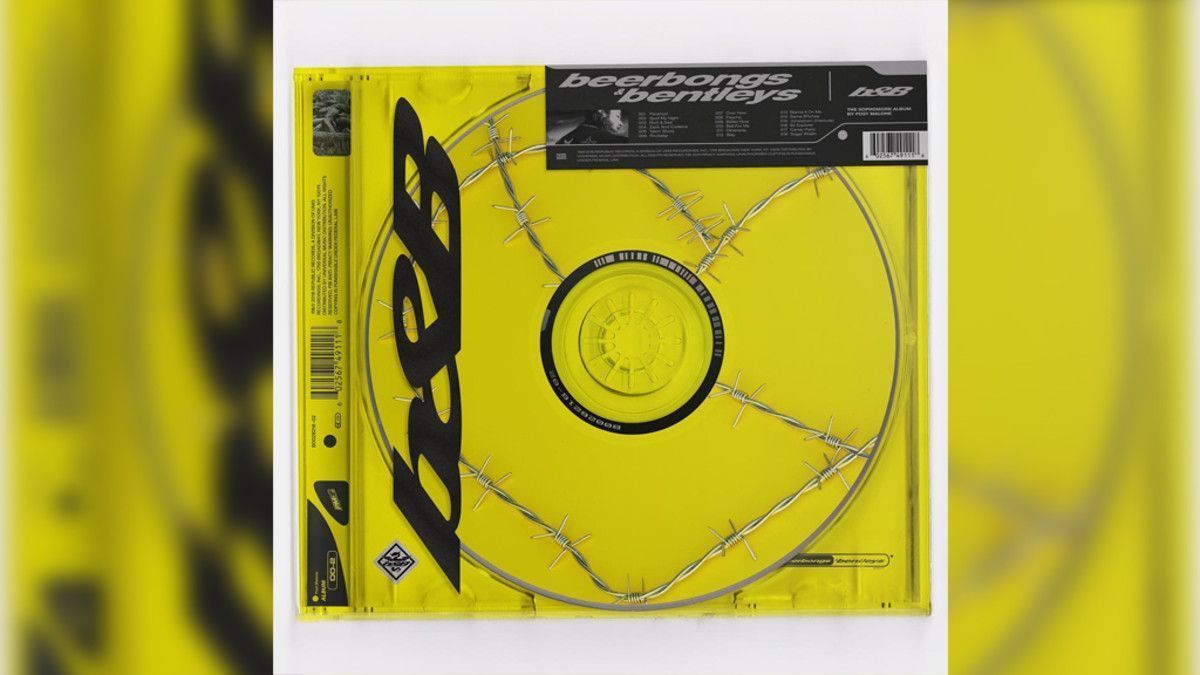 Finally, after a long wait, Beerbongs & Bentleys has seen the light. The album contains 18 tracks of which three were already released in 2017, "Candy Paint", the mega-hit "Rockstar" and "Psycho". The album features a deluxe cast, including 21 Savage, Ty Dolla $ign, Swae Lee, Nicki Minaj, G-Eazy y YG.
Post Malone may not be known as one of the most recognized artists of his generation, possibly because like most American rappers and ragpickers his lyrics are characterized by looping about sex, drugs and fame. But in his single "Rockstar", he has shown that even if the theme doesn't change, there are ways to tell it… and Rockstar is the way to do it that has led him to success.
Beerbongs & Bentleys continues the line of the mentioned hit, talking about the same thing but expressing it in another way and with a unique point of view. There are themes that shine with the story they contain in the background, for example in "Paranoid" he tries to reflect the dark side of fame, a theme he also alludes to in "Rich and Sad" ("I just keep on wishin' that the money made you stay / You ain't never cared about that bullshit anyway"). A record that puts on the table a Post Malone of continuity but that manages to consolidate its own sound through the album.
The graphic on the cover of the album, as with the single Rockstar, is the work of Spanish artist Darío Alva (@cavecanems) in collaboration with @100br  and @timsaccenti. Dario is capable of taking our country to the top. A true national pride that is giving a lot to talk about. #mustfollow