READ IN: Español
Art and fashion are two worlds that are always in continuous dialogue. Modern artists like Piet Mondrian and Vasily Kandinsky have had a constant influence on pop culture.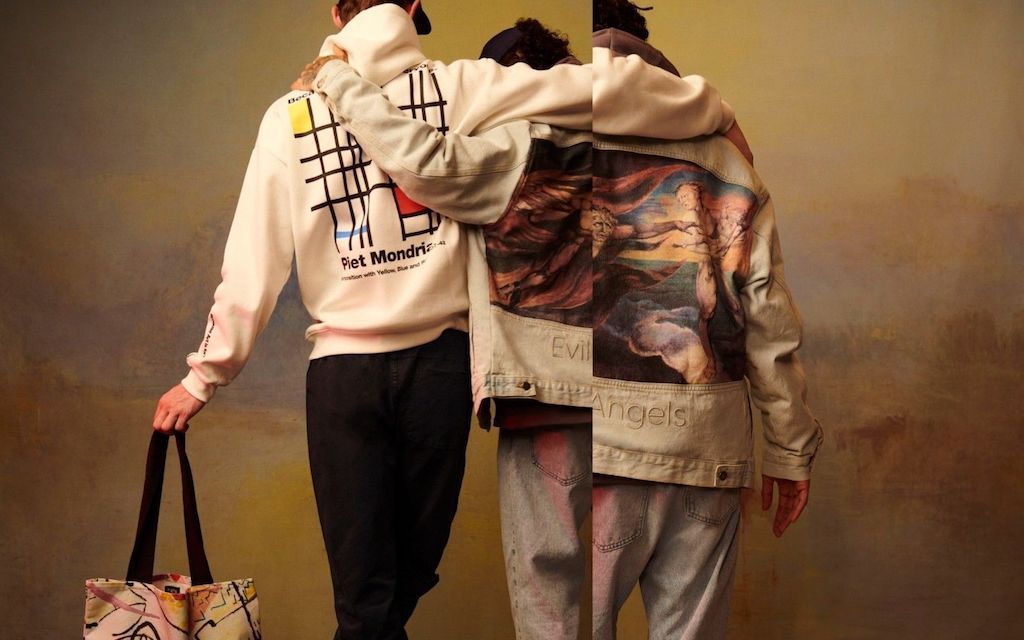 Pull&Bear has also decided to bring the world of modern art to its public with an exclusive collection in which the works of modern artists such as Mondrian, Kandinsky, El Lissitzkysi and Kazimir Malevich are mixed with the works of romantic masters such as J. M. W. Turner, William Blake, William Waterhouse, George Stubbs and Sir John Everett Millais.
The prints reinterpret the works of Kandinsky and Turner by covering jackets, T-shirts and accessories from the women's clothing collection. Meanwhile, the works of Mondrian and Malevich inspire the graphics of t-shirts, sweatshirts and pants.
On the other hand, in the men's clothing collection, the sweatshirts and pants are covered with the works of J. M. W. Turner. The denim jackets are decorated with drawings and watercolors by poet-painter William Blake.
The collection is also part of Pull&Bear's "Join Life" category and is made with strict sustainability criteria. It is already available on the web and in physical stores.