READ IN: Español
Raf Simons shows a film centred on a radical summer camp, where the boy scouts talk in an extensive conversation about Trump's anti-America, listen to Mica Llevi or play at dressing up as chemists in lab coats and protective gloves.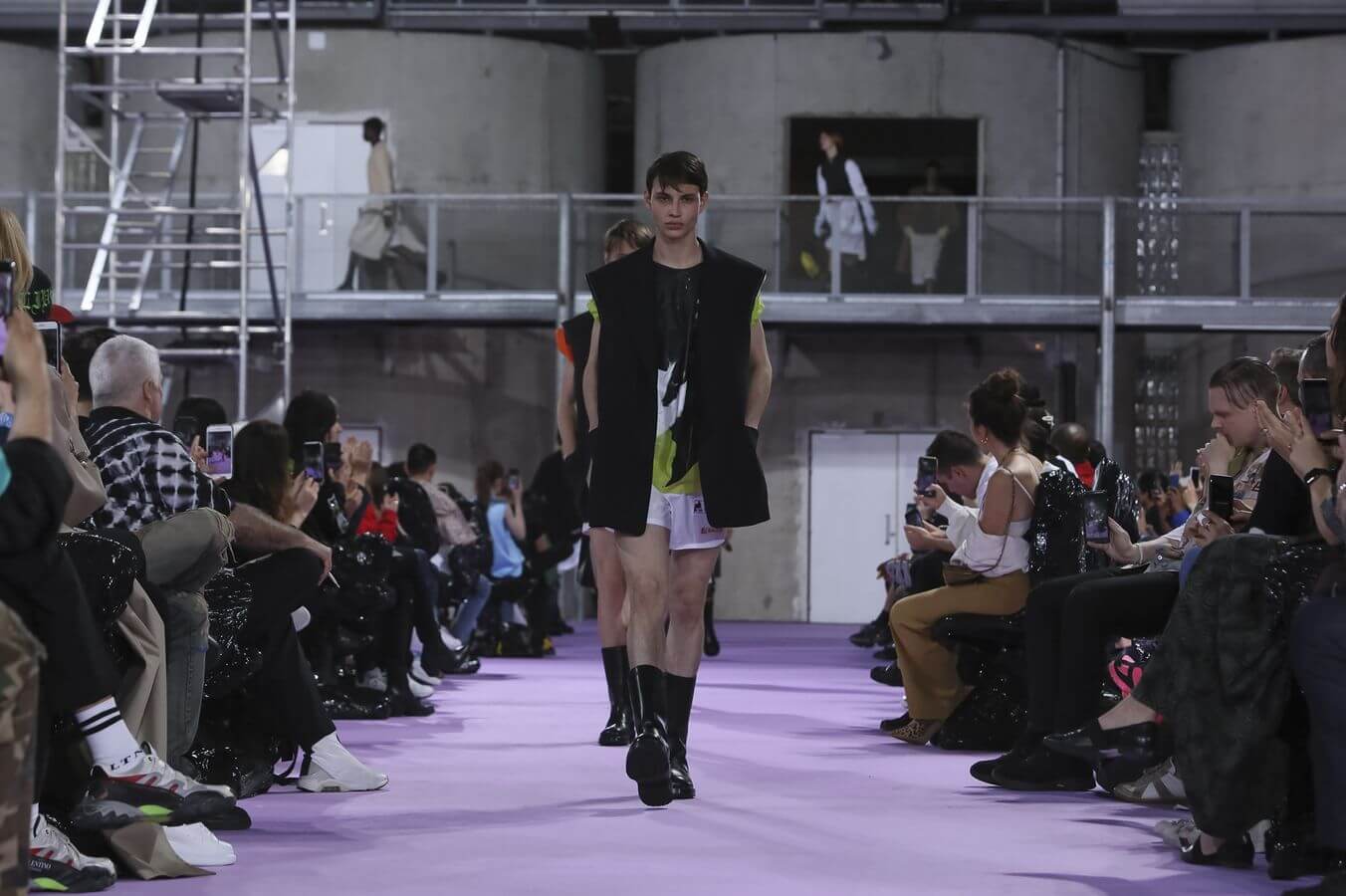 The Simons Spring-Summer 2020 collection leads to an anarchic revolution in a summer camp.
In this 'Moonrise Kingdom' style universe, Raf has a lot to talk about, a lot to say after his departure from Calvin Klein. Without limits, in a line of contempt for US corporate politics, which he demonstrated through songs like Bowie's 'This Is Not America' or slogans dictated by an off-spoken voice that said: "Great lie… the media, fascist America…". Thus, esoteric messages from Simon such as 'STONE(E)D AMERICA', 'HOW TO TEXT YOUR TEEN' or 'MY OWN PRIVATE ANTWERP' were injected into basic pieces of teenager style from the 1990s.
The graphics and pictorial textures of Ruby's work filled shirts with energy, in a balanced fusion with all those chemical references from the RS-LAB laboratory: long robes, knee-high tunics, rubber boots and XXL manipulation gloves, as if we were in front of a kind of radioactive apocalypse.
Raf Simons SS20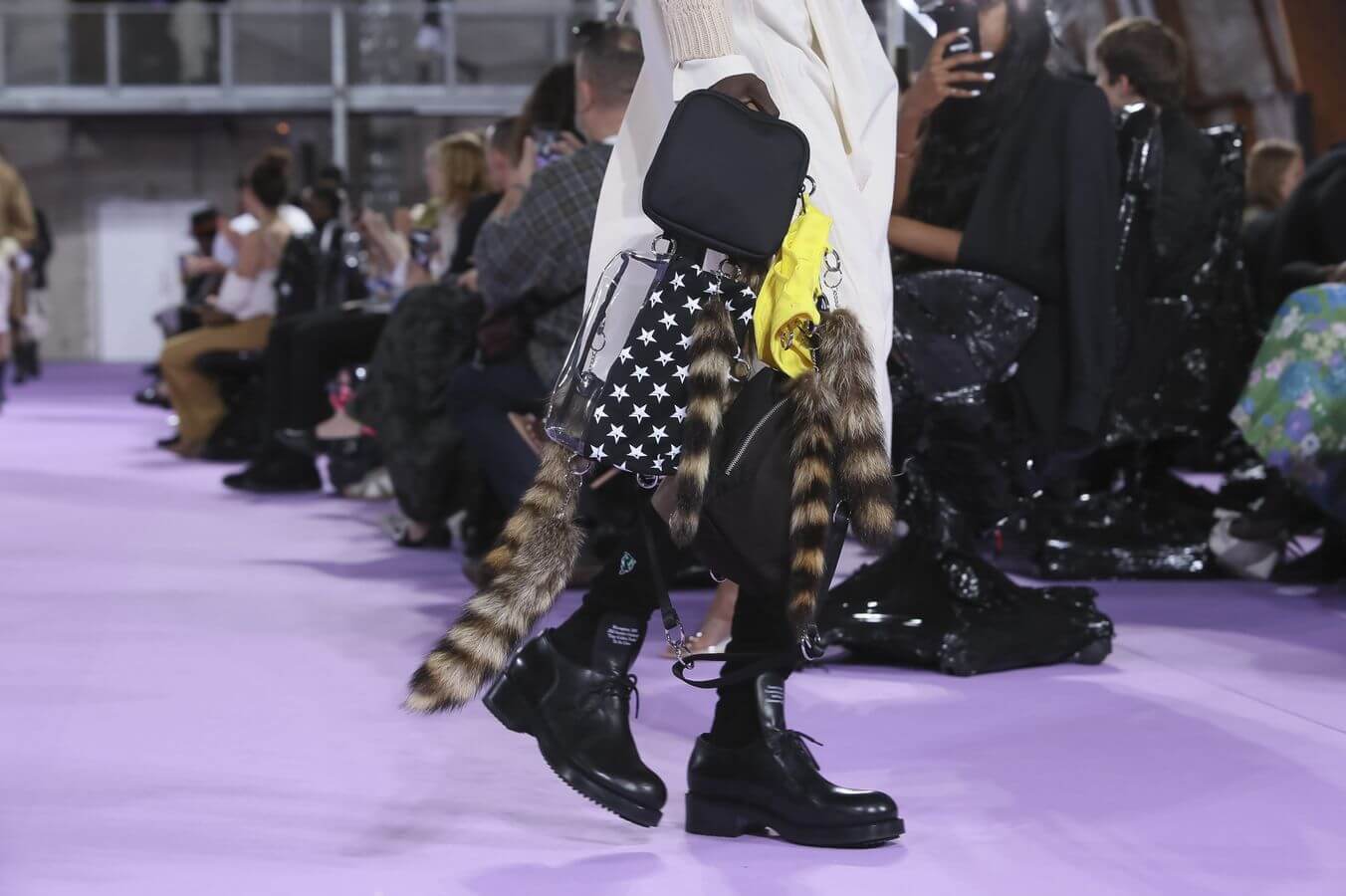 Long-lined baggy shorts, crochet sweaters and colored stains reinforced the forever young concept, accompanied by bags with raccoon tails: the essential of any summer camp.
Raf Simons included a tribute to R&S Records through the sounds of Mica Levi's 'Under The Skin', and the t-shirt with its iconic logo, in a rave-inspired imaginary where designs with ecstasy pills smile on the fabrics.
Beyond the director's highlights such as leather jackets, boxing jackets, oversize sweatshirts and plaid, the tailoring elevated the SS2020 concept into a range of vibrant colors that joined that new surrealistic paradigm of art-tees and radicalized messages in a film that does not mark 'The End' because it is eternal.