READ IN: Español
The prince of darkness Rick Owens returns to the Palais de Toyko with a new collection full of gothic dresses, towering platform heels and quilted jackets.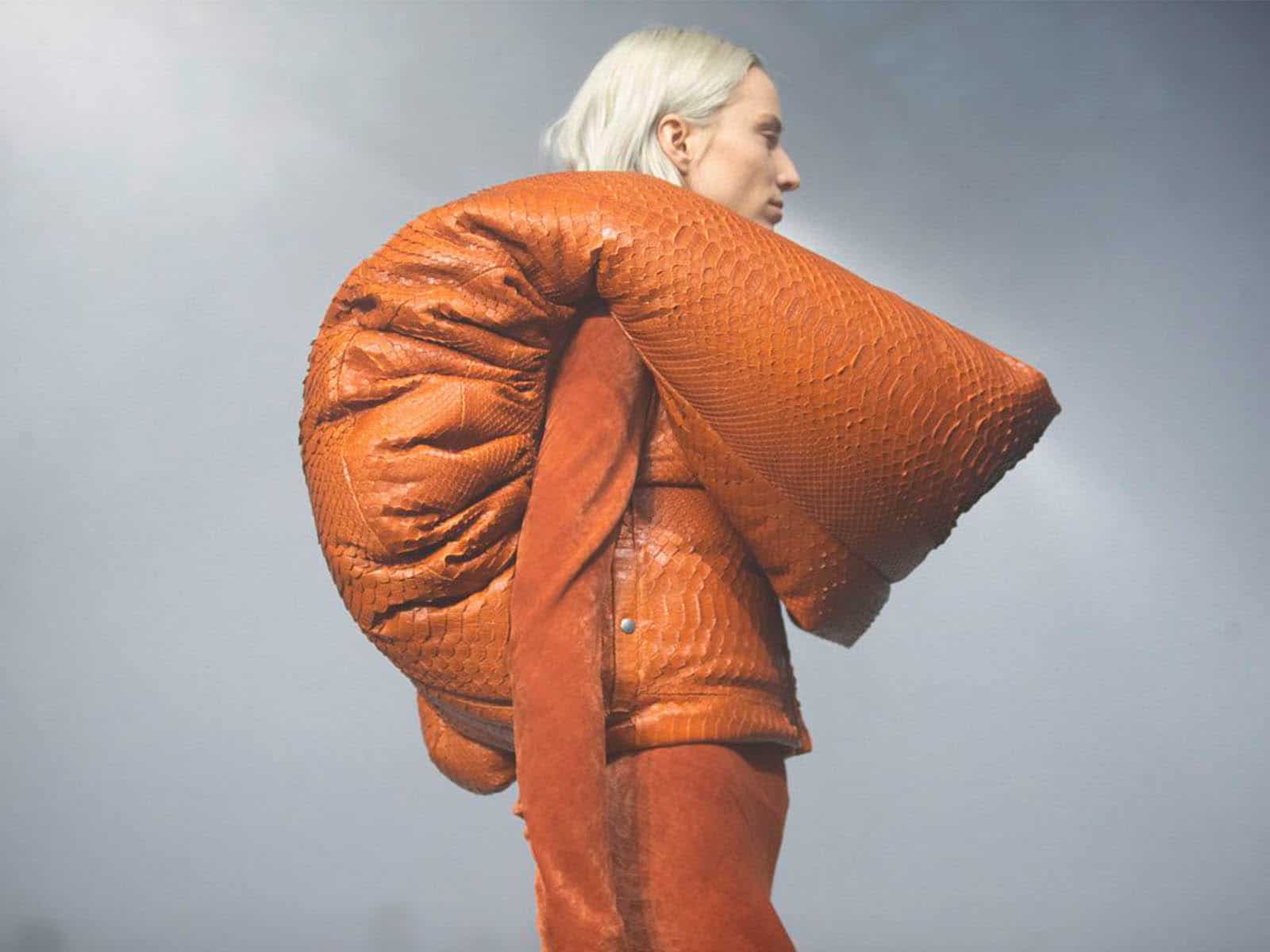 Sequined dresses are not the first thing that come to mind when we think of Rick Owens' style. However, for the FW22 collection, the designer surprised us with semi-matte and semi-sheer dresses that boasted a subtle sparkle that would fall within his own codes.
As for the outerwear, it came in both croptop and oversize forms and was combined with close-fitting, cropped skirts that mimicked the "Dot It Yourself" technique. Equally striking were the new versions of Owens' famous thigh-high boots, this time in sheepskin and horsehair.
There was also a plethora of quilted garments, including in the form of a reflective nylon cape and waistcoat in silver. Other highlights included denim shorts, jumpers and jackets with peaked shoulders and draped knit dresses with built-in hoods.
From the clothes to the catwalk, the presentation was anything but casual. Aesop-scented fog machines (the signature scent of the designer's collections) permeated the entire runway with mist. Some models even wore their own machines that Owens will start selling.
Now… Why don't you take a look at Balenciaga's latest FW22 collection that pays homage to Ukraine?