READ IN: Español
The artist Rocio Aguirre has just published "Helados", a photobook that pays homage to the most peculiar sculptures in the world. Specialized in analog photography, Rocio has traveled to ice cream shops in various countries to photograph their essence. Get into this new ice cream universe.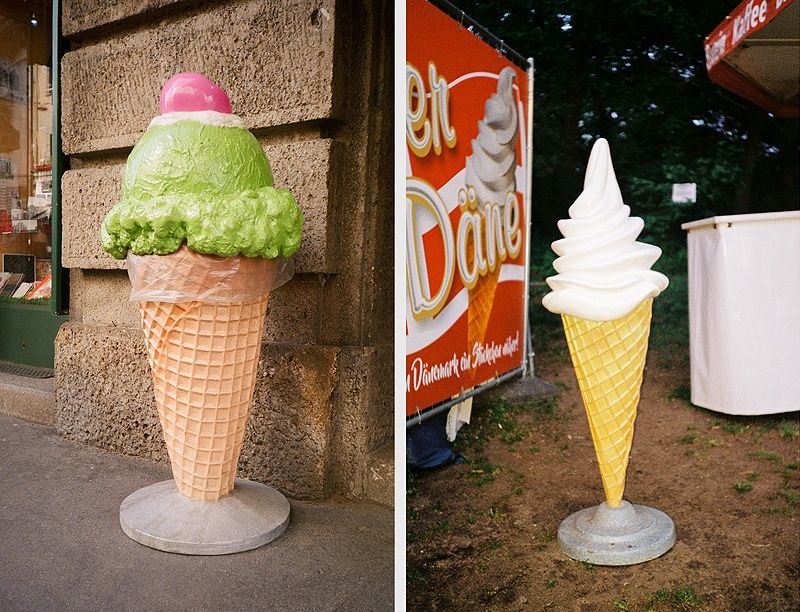 The artistic impulse of Chilean Rocío Aguirre (@rocioaguirrev) has taken shape. "Helados" is the new photobook of the artist that gathers the most peculiar sculptures from different ice cream parlors around the world. The cities of Madrid, Paris, Berlin and Barcelona are presented to her as the perfect scenario to capture the essence of those forgotten: the less precious street objects.
In "Helados" you will not see the Puerta del Sol, or the Eiffel Tower. You will see the most peculiar sculptures. Some new; others worn out by the passage of time. However, these photographs are the result of a professional and personal journey full of feelings.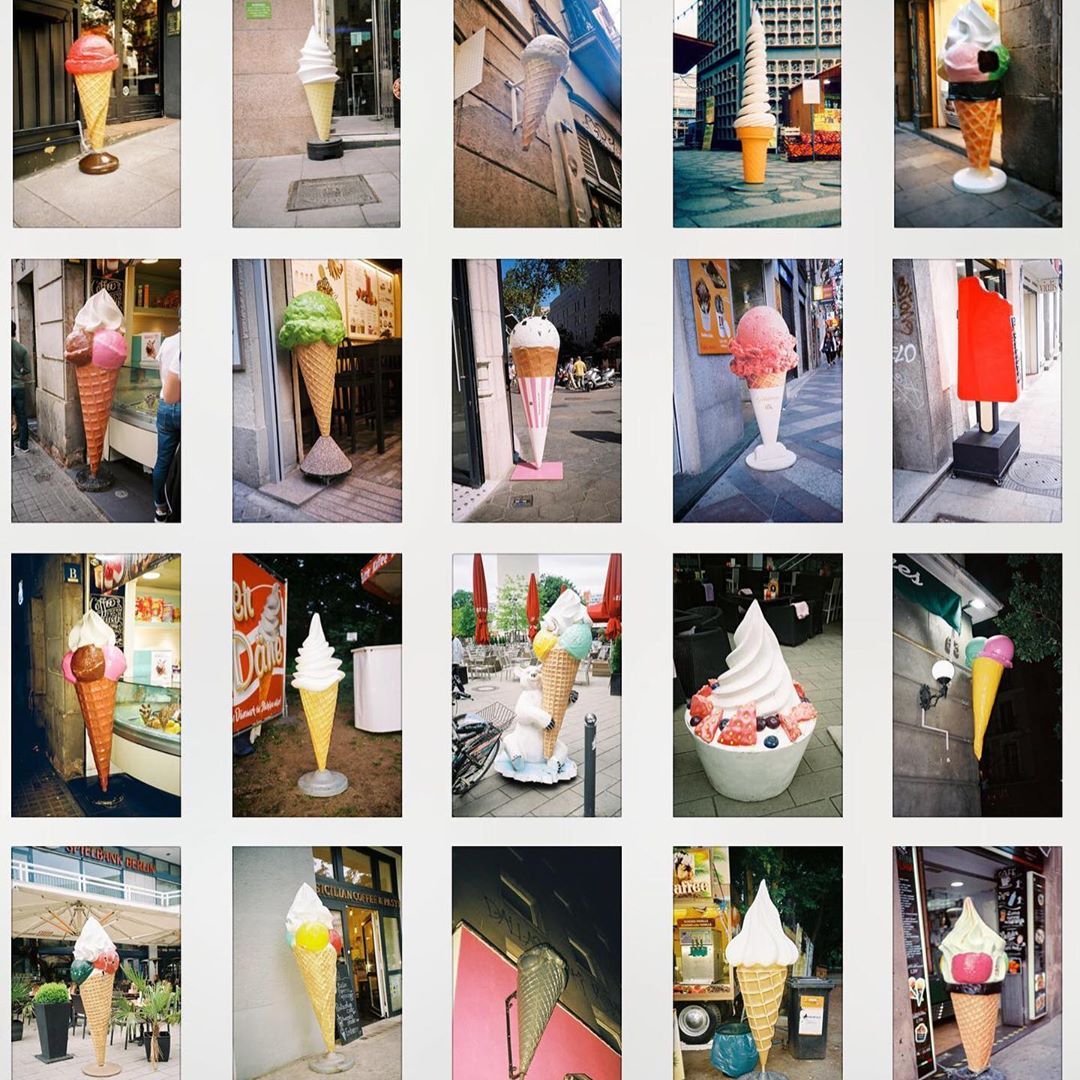 Without a doubt, you can appreciate just by looking at the cover of the photobook the creative spirit and wanderer of the author. As you turn the pages you are caught by an endless number of sculptures that you would surely pass by if you saw them in the street. Now they have been portrayed and we encourage you to see them.
"Helados" has been published by Metalibro (@metalibro), an independent Chilean publishing house managed by two women. In addition to the audiovisual tour, the images are actually postcards. In total there are 25 that you can send to anyone you want. Do you dare to try these "Helados"?