READ IN: Español
The same way it was crazy to think about decorating Nike's swoosh with LV's monogram, a new era begins with the application of the most renown luxury fashion patterns in furniture. All thanks to Sarah Coleman.
Designer, artist and now creator of the dopest furniture in the game, her vision and her determination to bring luxury fashion designs to the most humble items of our daily life has put Manhattan born Sarah Coleman (@sarahcoleman) in the spotlight.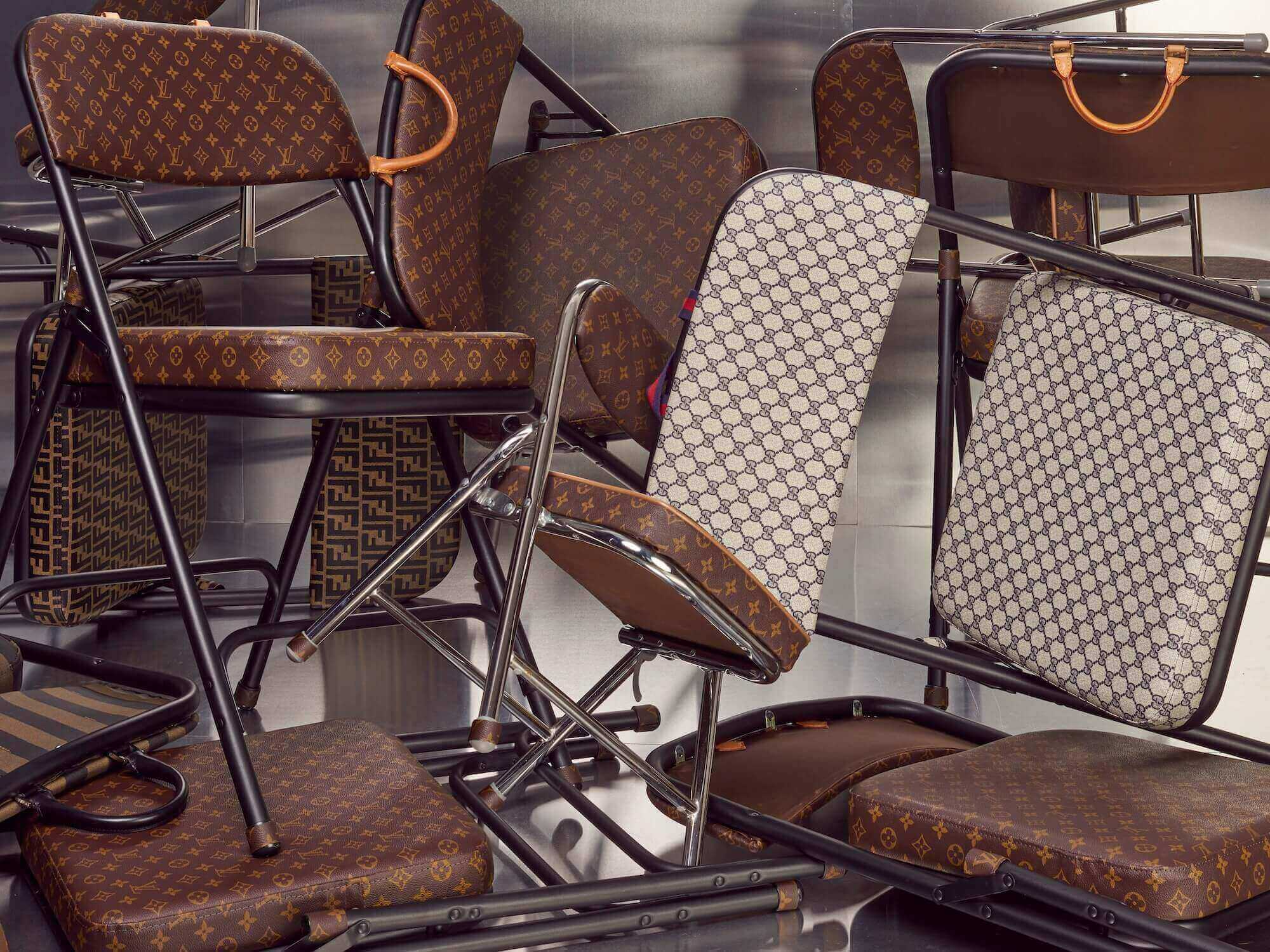 Any of us will never think of destroying a Louis Vuitton Keepall, or a Fendi Baguette, it's just bananas. Those thoughts ain't for Sarah. When upholstering an old chair, the NY designer decided to take one of her dad's old LV bags and use the canvas to give that piece of furniture not only a new life, but an outstanding look.
The result was so amazing she decided to do it in a regular basis. Starting in January 2019, the demand of these cool AF chairs made her want to have the right foldable chair to apply her mastery in. Once she went from Amazon to any depot store looking for the right one, she finally found it and started to customize them with the most famous prints from Gucci, Fendi, Louis Vuitton…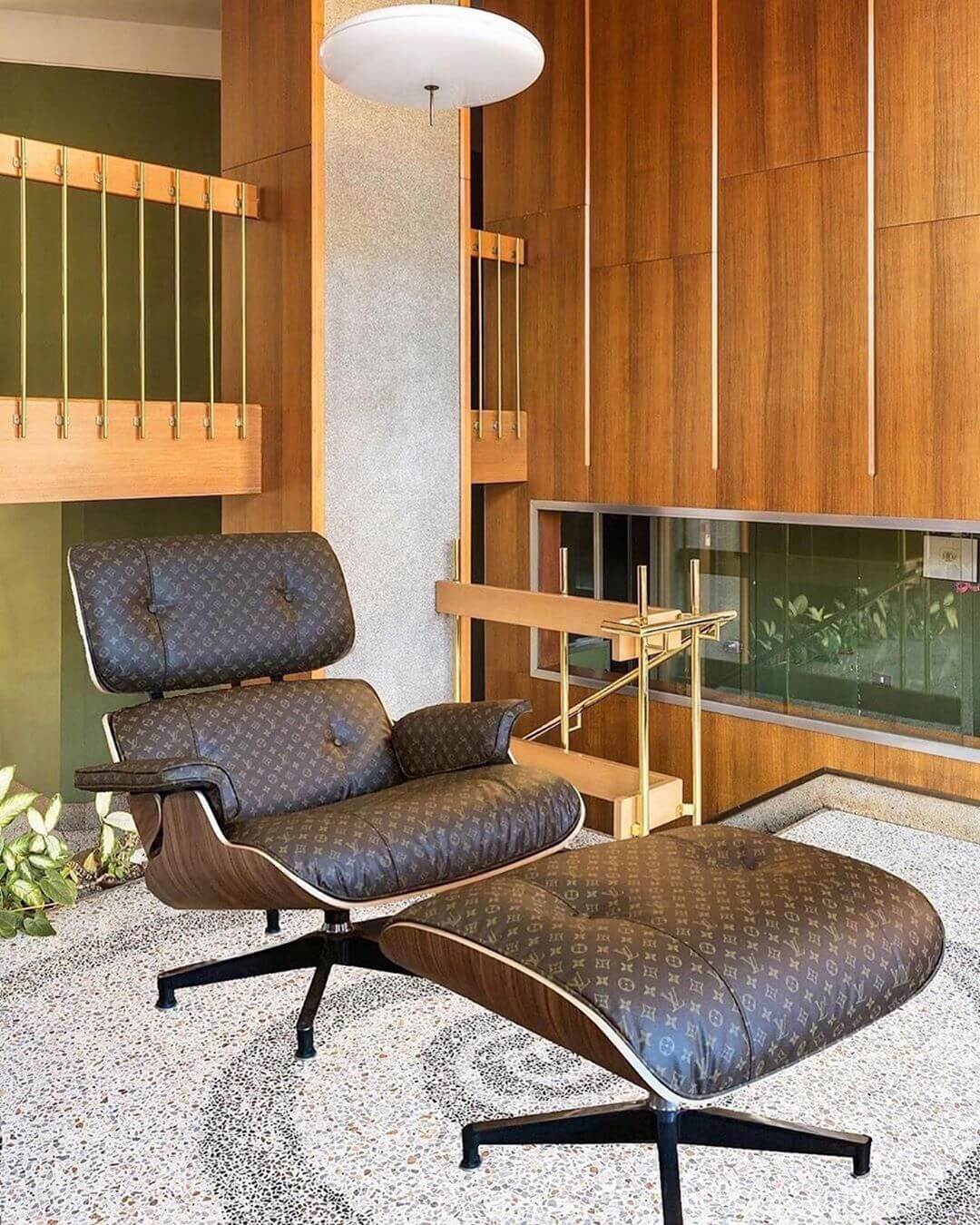 The popularity of her idea escalated so fast that she's now almost fully focused on producing these chairs. They are all handmade. First of all, she dismantles the bags piece by piece and covers the new designs with their canvasses. Everything from every bag is recycled for their new life as furniture or any kind of regular item. The handles decor the back of the chairs and the nylon goes under the seats to reinforce them. The nametags, the zippers, the locks… all goes in.
Besides all the chair thing, Sarah is applying her recently discovered talent in bringing to the next level coffee cup holders, matchboxes, cut off letters used in apparel customization and even pill bottles' labels. All of them wear the precious monograms from the before mentioned luxury firms.
Sarah Coleman is producing around 10 to 15 chairs a month, with the strong beleif that they belong to the art universe after seeing the conversation around them. The same way some people is loving what she does with those old bags she buys from vintage stores, there's also the other side of the story, where fashion lovers are going mad watching her cut off those precious items from the most renown houses.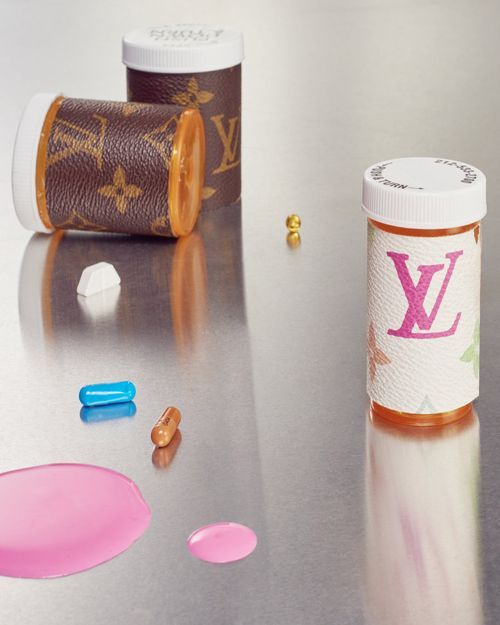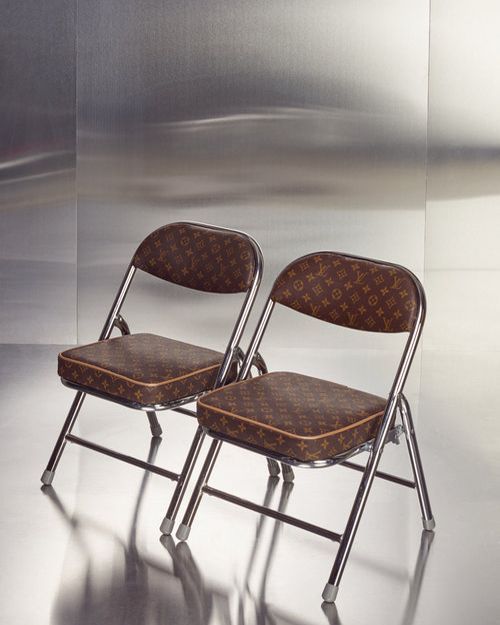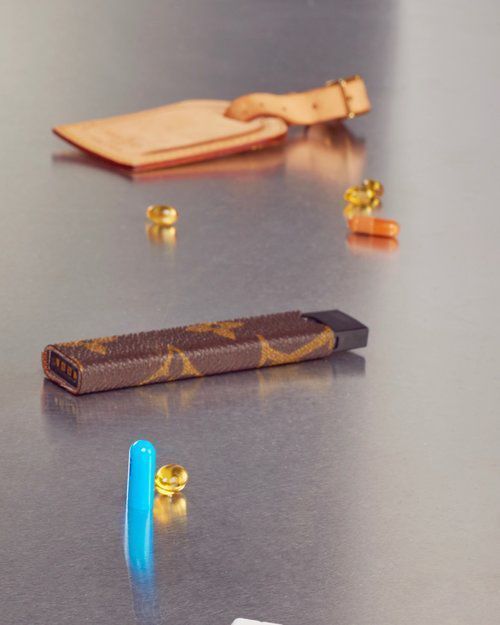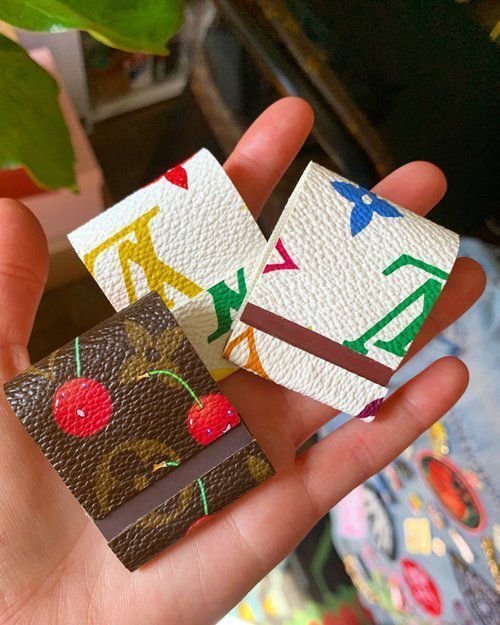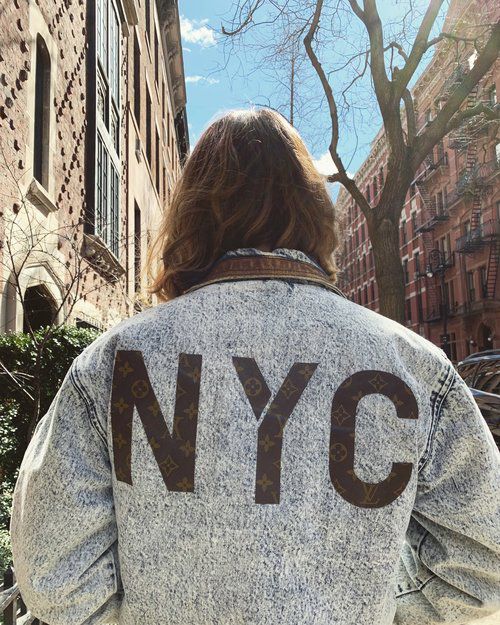 Like it or not, what stands out is Sarah's vision and audacity. The rest is for the market to decide.
By the way, we LoVe it.