READ IN: Español
The H. team has decided to visit one of its favourite places, WOW Concept Store, located at number 18 Gran Vía in Madrid, to make a selection of the best of the season. This place offers a new concept of fashion shop that combines the physical and the digital and, for this reason, it is the new meeting point for Millennials and Generation Z.
We have the power to prescribe and that is what makes us special. Over time our community has made it clear to us that they trust our criteria and our tastes. That's why our fashion editors, Paloma and Mar, and our fashion director, Alfredo, have decided to visit WOW Concept Store to select a seasonal outfit according to everyone's style.
Paloma's selection
Paloma: "I wouldn't really know how to define my style. I don't worry too much about combining colours or aesthetics. I tend to mix sporty clothes with more elevated ones, but I don't think about it too much. The main thing is to feel comfortable and that's why I also like to wear oversized. Coperni is one of my favourite brands, that's why I decided to choose the black trousers with flare cut and the Swipe Bag in bright red. For the top I opted for the Aries T-shirt in size XL and the MISBHV boots to elevate the look a bit. As a final touch and to add a bit of colour and fun I chose the heart-shaped necklace by Saf Safu, a Parisian jewellery brand that is the best".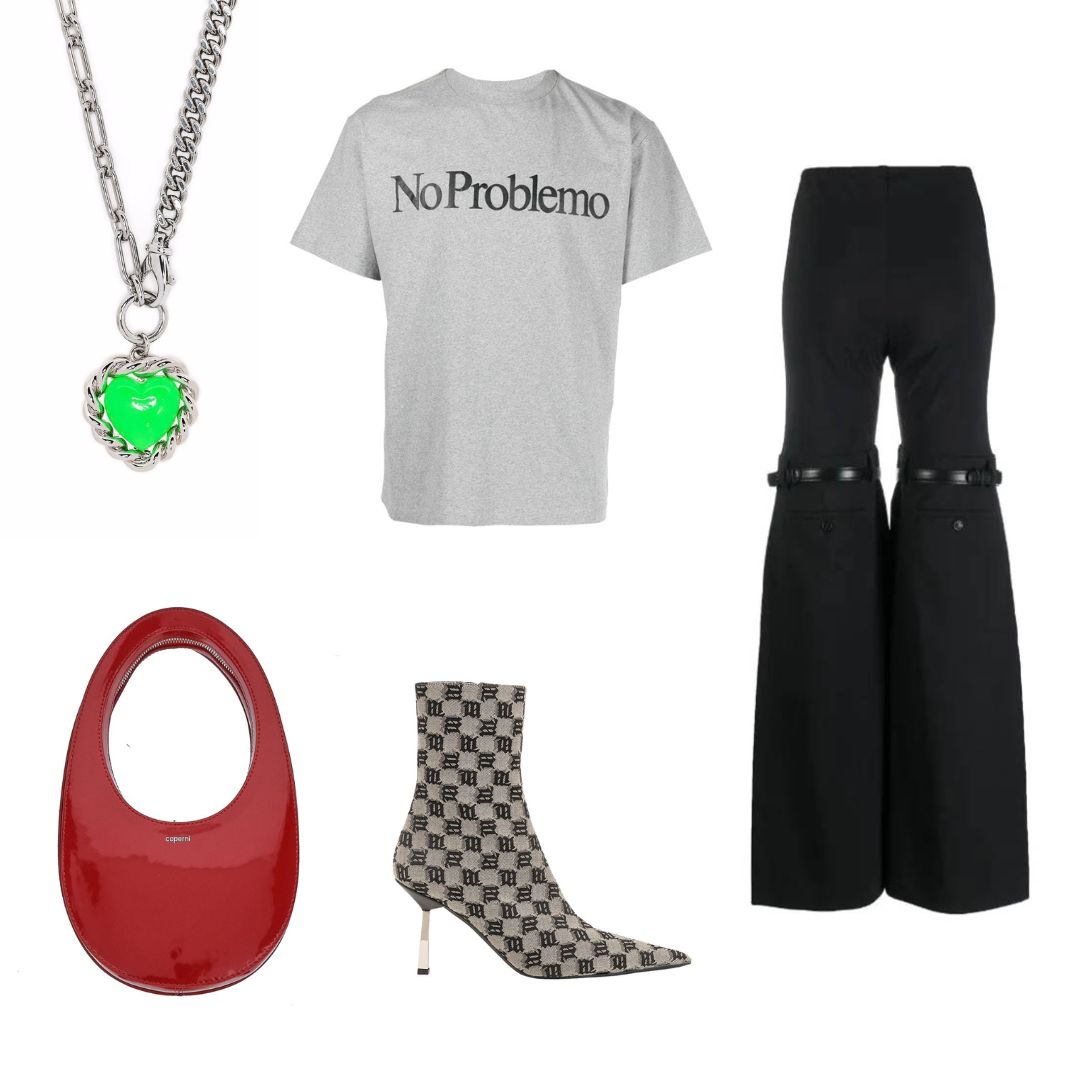 Limelight Necklace Safsafu
Mar's selection
Mar: "I'm not afraid to try different styles. Statement pieces with a vintage vibe are a must in my wardrobe. I tend to combine second-hand clothes with more special pieces. Crop tops with workwear trousers and XXS glasses would be a recurrent outfit in my everyday life. For this occasion I have chosen a pair of denim cargo trousers from Ganni, with a crop top from Karl Lagerlfed's collaboration with the Spanish designer Alled-Martínez and I have combined it with some mary jane heels from Nodaleto (one of my favourite brands), Valentina glasses, the beret and the bucket bag from Ganni and the earring from the jewellery brand Safsafu".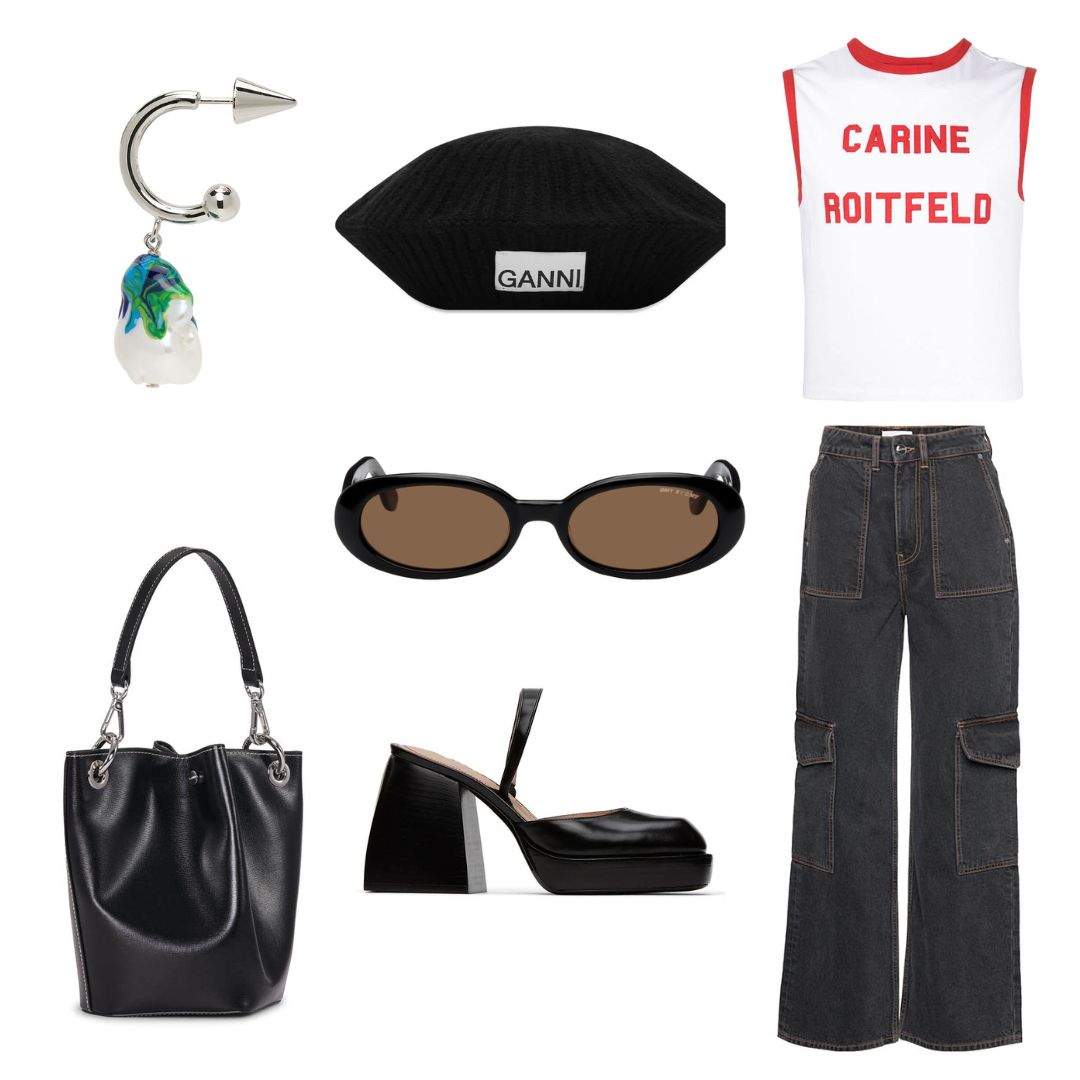 Karl Lagerfeld x Alled Martinez Tan Top
Beret Ganni
Alfredo's selection
Alfredo: "My style could be defined as Comfy Goth. I tend to wear comfortable, loose-fitting clothes that blur the silhouette, creating a layer upon layer effect. Of course, clothes with a lot of personality. That is to say, that include details that make them unique pieces. And of course, almost always in dark tones. Not to say always. My chosen look for this occasion breaks a bit with my total black line, as it is composed of furry mule shoes in red by Marni, a T-shirt by the same brand, trousers and cap (a key accessory in my looks) by Heron Preston, jacket by Rhude and the black touch is given by the adidas Y3" shirt.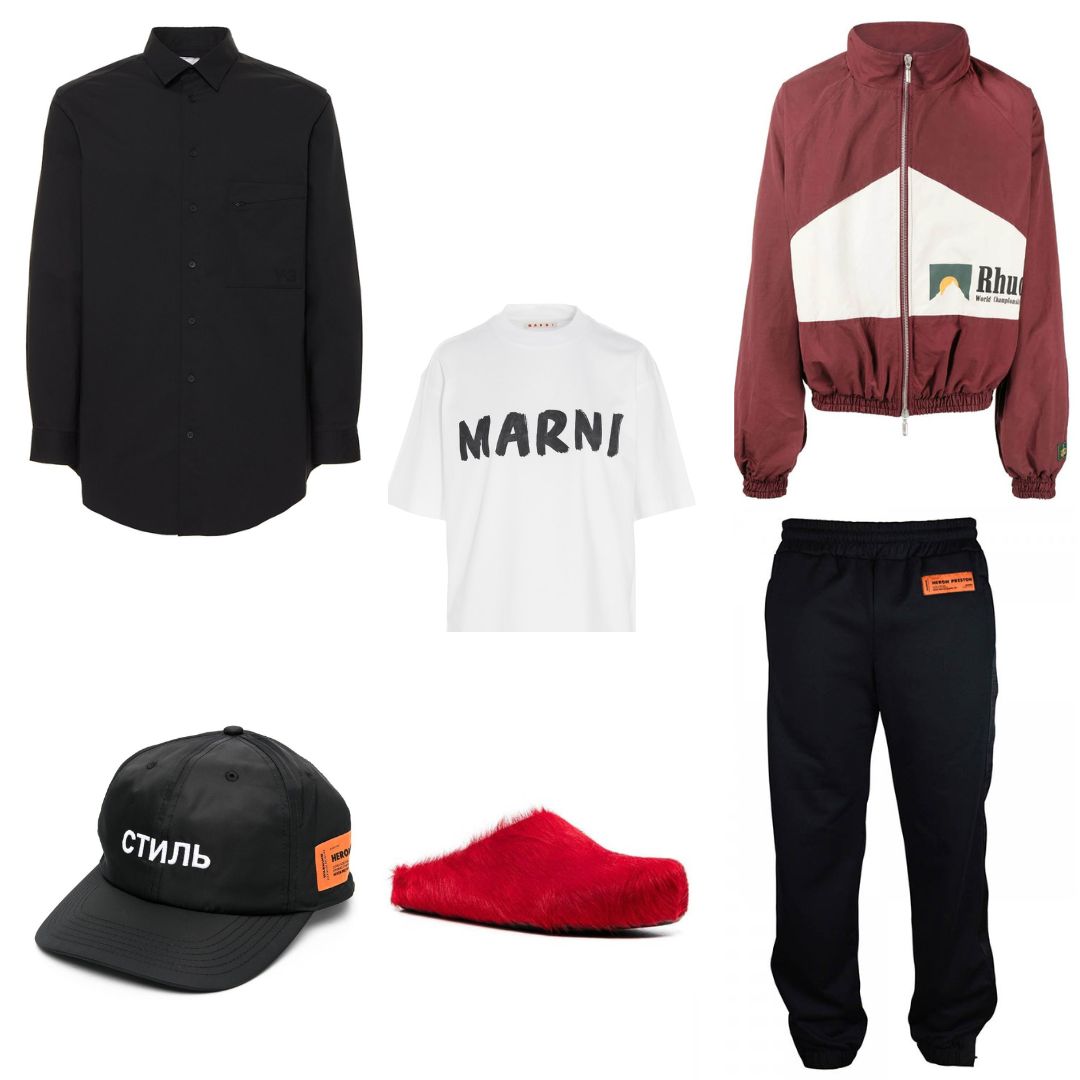 Slippers Sabot Marni
T-shirt Marni
CTNMB Hat Heron Preston
Heron Preston Trousers
Bomber Jacket Rhude
To find out about all the new products you can find in the WOW Concept Store you can do so here.