READ IN: Español
Sita Abellán (@sitabellan) and Carlota Guerrero (@carlota_guerrero) collaborate on Planet Indigo, an art project in which they create an alien world in a calendar for 2021. 'Planet Indigo' follows a squadron of extraterrestrials from deep outer space landing on an almost deserted planet Earth.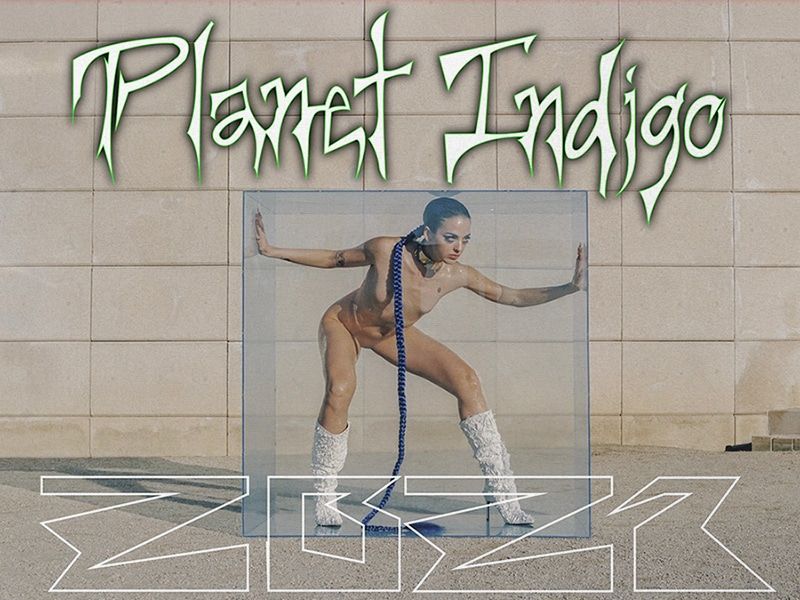 The calendar features the next year alien vision of the muse and photographer. Divided into twelve parts, one for each month of the year, the calendar has a narrative arc for each part. In 'Planet Indigo' the aliens try to help humans, as the world seems to have exhausted its resources and humanity has turned against itself. The image of each month suggests a tense communication barrier between aliens and humans, yet this does not prevent them from working to help humanity in the fight against social injustice and environmental degradation.
Sita and Carlota use Planet Indigo as a way to use their impact as artists to contribute to charitable causes for which they both care deeply. All proceeds from the calendar will go to the Federación Estatal de Lesbianas, Gays, Transexuales y Bisexuales (FELGTB), one of the most important charities in Spain fighting for equality and LGBTQ rights since 1992.
 Sita's vision is unique in our entire species. Only a tandem as perfect as the one formed by her and Carlota Guerrero could give us such a great vision of 2021. The photographer confesses in her Instagram that when she met Sita she was enthralled by her aura. "That night, after dancing for hours in a Barcelona nightclub, we decided to create this story together, a shared fantasy: Sita and her disciples came to planet earth to bring light and genuine expression to heal the human wound. I was just an observer, documenting their visit".
You can get a Planet Indigo 2021 calendar here.
CREDITS
Alejandra Smits –@alejandrasmits
Mabel Olea – @mabelolea_
Blanca Arias – @blanc4rias
Judit Piñol – @juditpinol
Soraya Rosales – @cuentosrosales
Alejandra Cardona – @alecardonaca
Producer – María Rubio @m_rubix
Estilist – Stephania Yepes @stephaniayepes
HMU- Kley Kafe @kleykafe
Gloria Rico – @gloriaricoo
Art Director – Dana Silva @dana_nala
Photo Assist – Fran Ríos @fran__rios
Styling Assist – @mmorguis @its.king.s
Art Assist – @claramasso
HMU Assist – @joycevaladares_makeup
Runners – @juanpe_vida @arammujal