READ IN: Español
Italian house Slam Jam and subversive brand 1017 ALYX 9SM join forces to design an exclusive spring/summer 22 special make up inspired by the phenomenon of volcanoes.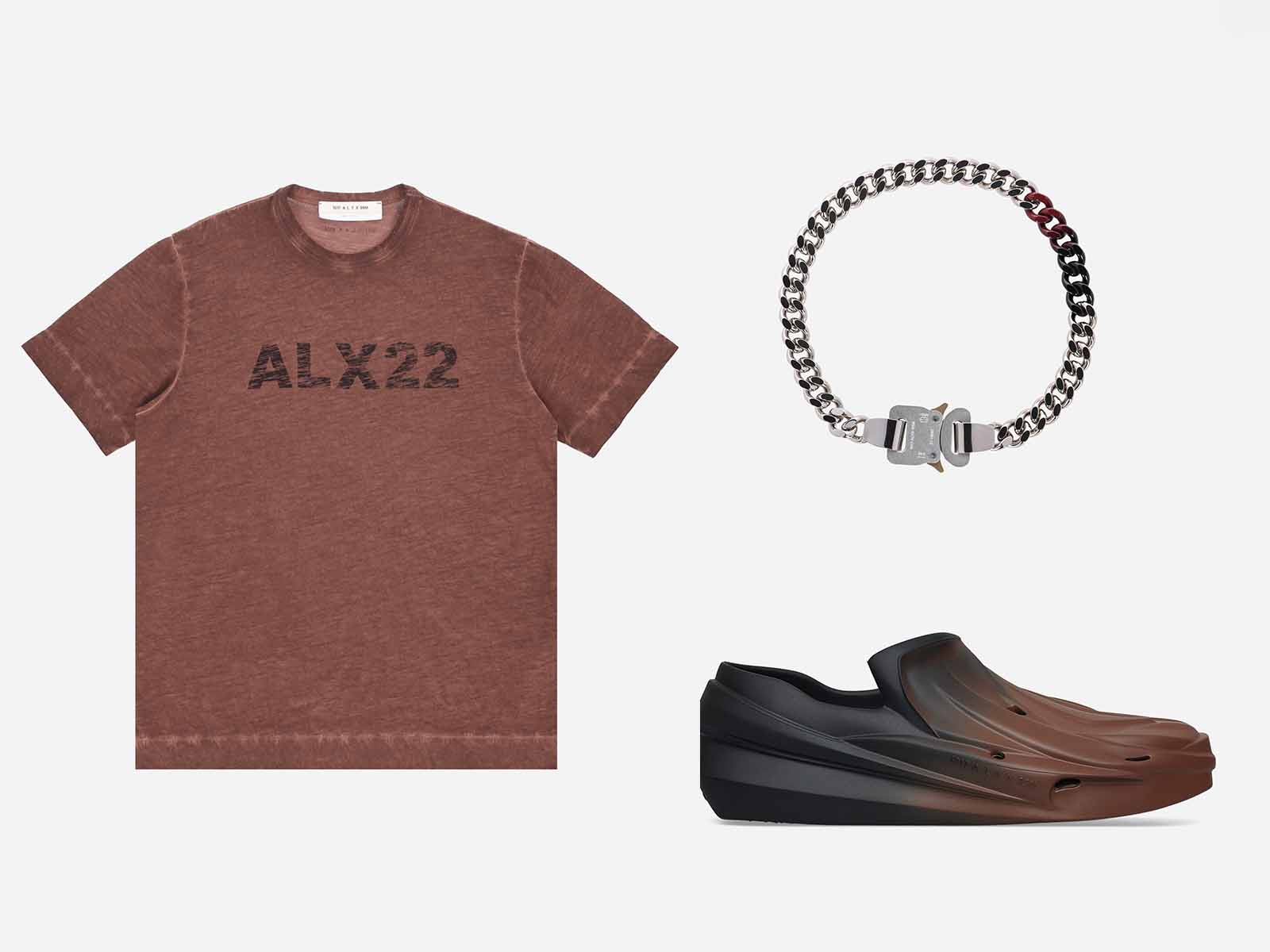 This delivery is composed of three main pieces: a short-sleeved T-shirt, a piece of jewellery and the iconic ALYX shoe which is the master piece of the whole "drop", as it is the one that most represents the volcanic aesthetic.
Want to know more about the items that make it up? Don't worry, we'll tell you all about it. First of all, the T-shirt comes in two colours, brown and burgundy, with a washed look and the ALYX logo reworked on the front. Following on from this pair of garments, we find the classic and mythical buckle collars, originally inspired by a Californian themed trip to Six Flags Mountain. These represent utility and safety. As a novelty, both include a small spray-finish detail: one in brown and black, the other in burgundy and black. Finally, there are two pairs of shoes made of EVA foam that perfectly represent, through the colours, the colours of volcanic earth and dry lava.
The capsule collection is now available exclusively in Slam Jam's physical shop and on its website.