READ IN: Español
It seems that the collaboration between Snoop Dogg and BTS, which until now was only a rumour, has been confirmed by the hip-hop mogul himself.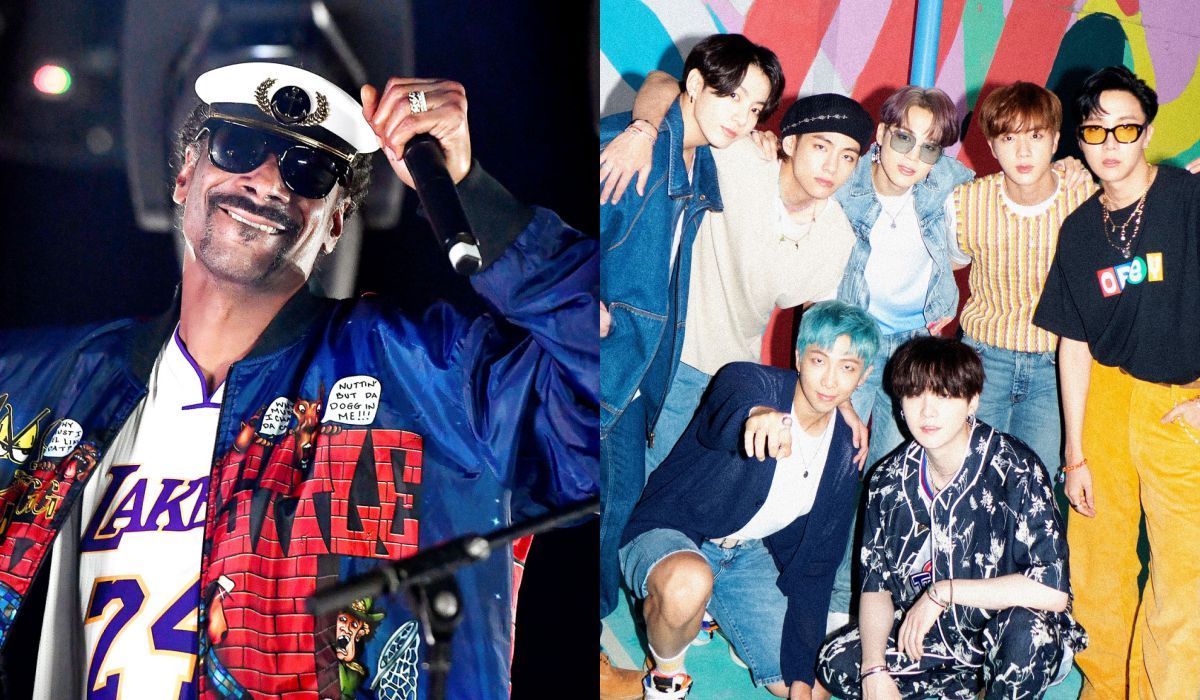 Following their partnership with Coldplay last year, BTS are back with another unexpected collaboration. This time, the K-pop group will collaborate with Snoop Dogg.  The artist explained: "The BTS experience you keep talking about. I'm going to let them tell you about it. It's official like a referee with a whistle."
The 'Drop It Like It's Hot' singer added: "I love that entertainment world. It's a vibe. I make good music. They make good music. And we ended up doing this. That's what it's always about, bringing our worlds together."
Snoop Dogg is actually no stranger to K-pop. The artist has previously worked with Girls' Generation, 2NE1, PSY and MONSTA X. "I've been living the K-pop experience for a long time, connected to the music world and the scene. I had an album with a group called 2NE1 back in the day".