READ IN: Español
After getting all the attention to the famous t-shirt last year, Rizzo and Messina are focusing on loving the industry again and gifting us with their unique unisex pieces as we could see at Milan Fashion Week for their Fall Winter 2020 collection.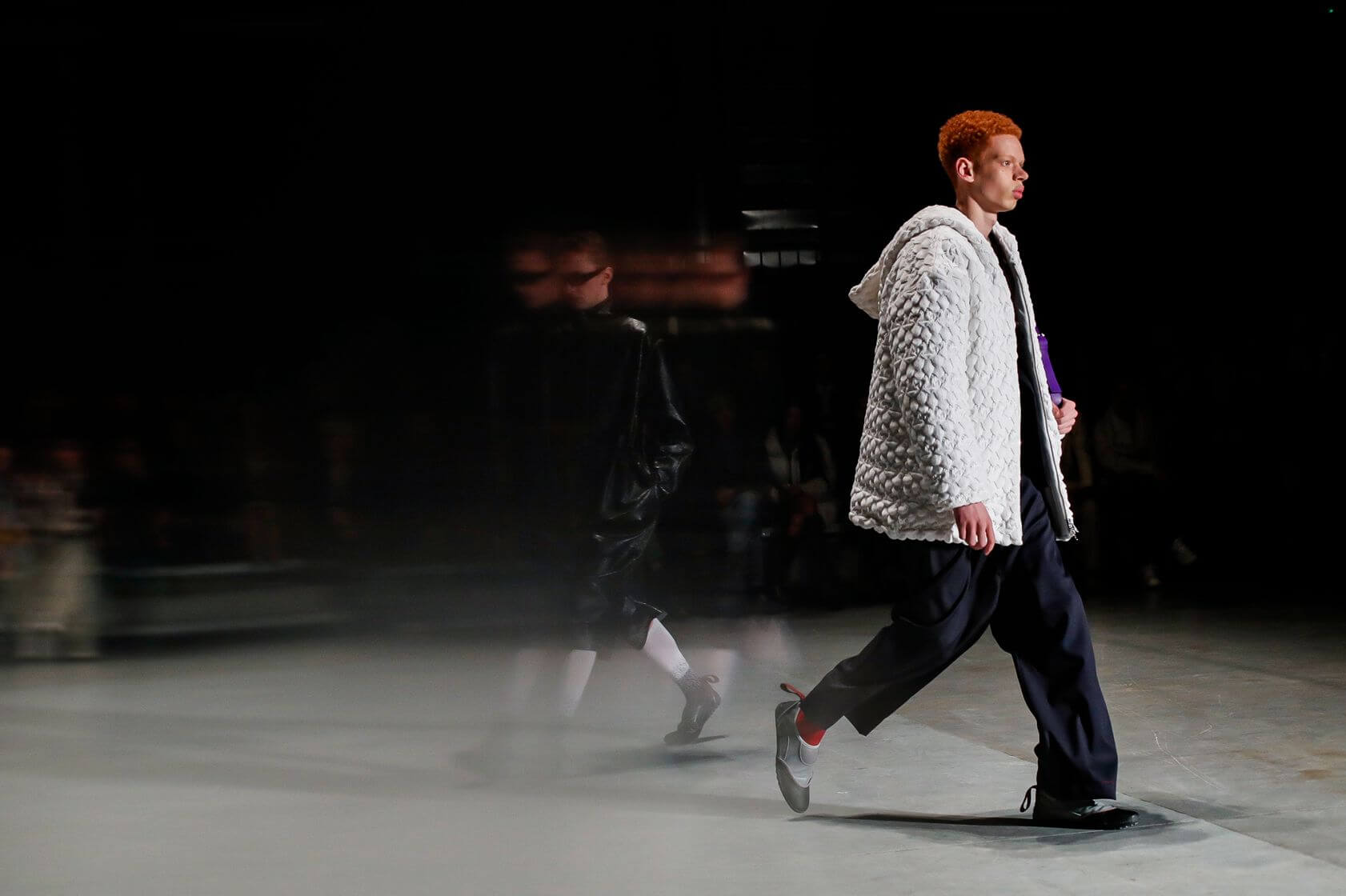 The Italian house is going deep on comfort and easy-to-wear pieces but not forgetting about the extravagance and singularity they brought to the stage in the past years in Milan. With a disturbing beat as the soundtrack to the show, Sunnei presented their proposals for this year's cold season, having a strong love for fluid lines and passion for platforms in their shoes.
Though the Italian designers see no difference between genders, we could appreciate some brilliantly-executed sartorial pieces, renovated trenches and oversized bombers for the guys; while for her, Messina and Rizzo displayed some colorful maxi raincoats, knit dresses and leather long buttoned skirts.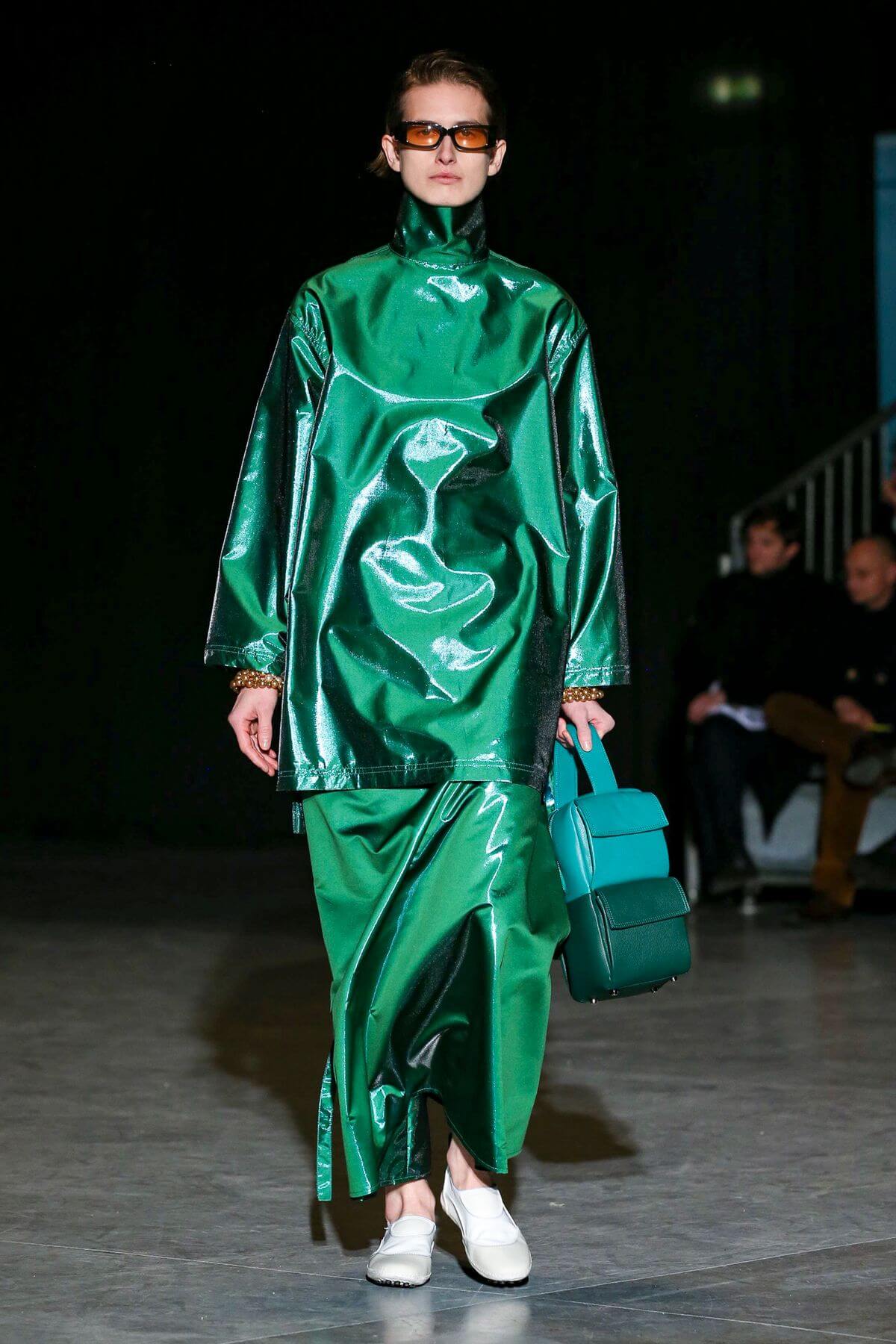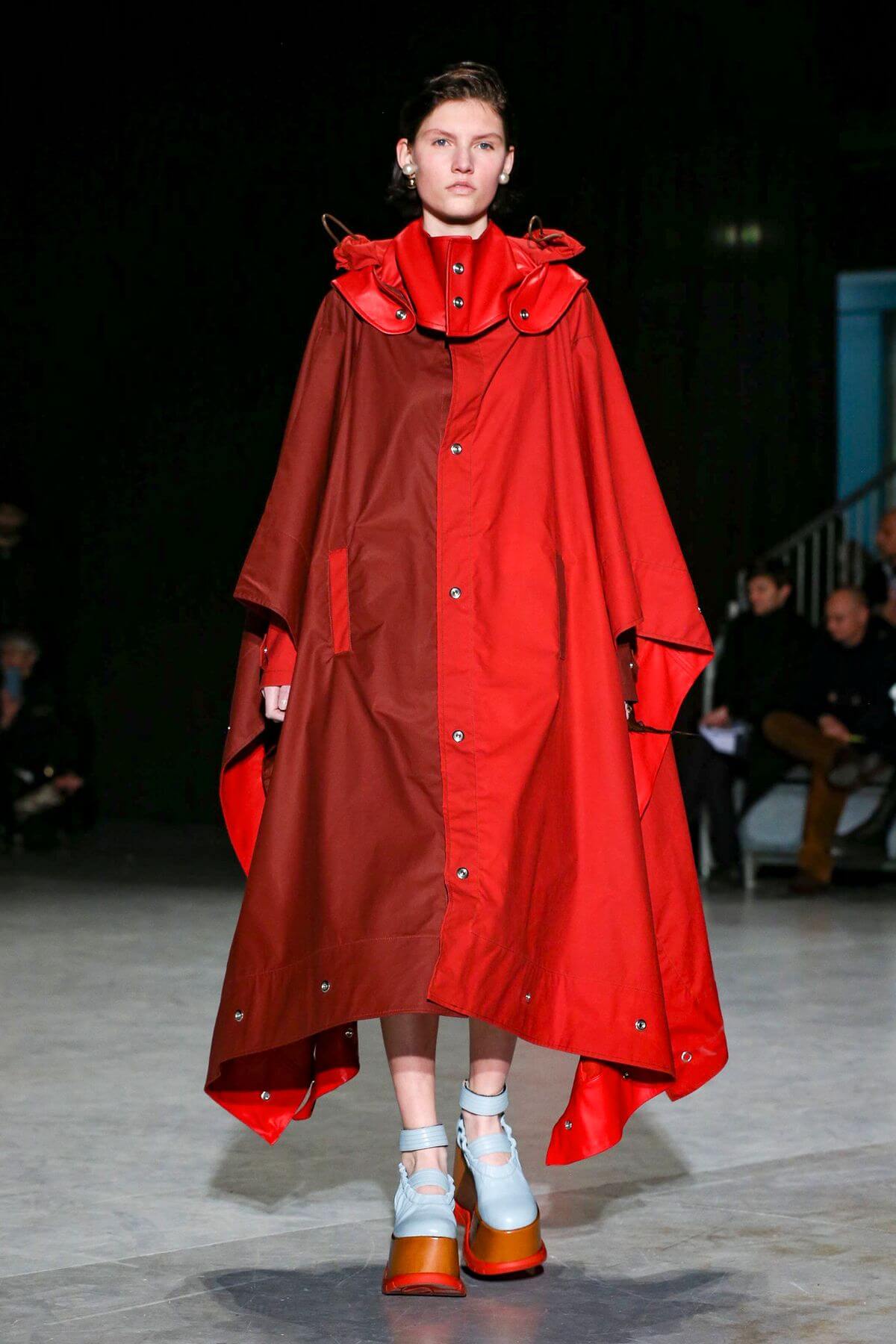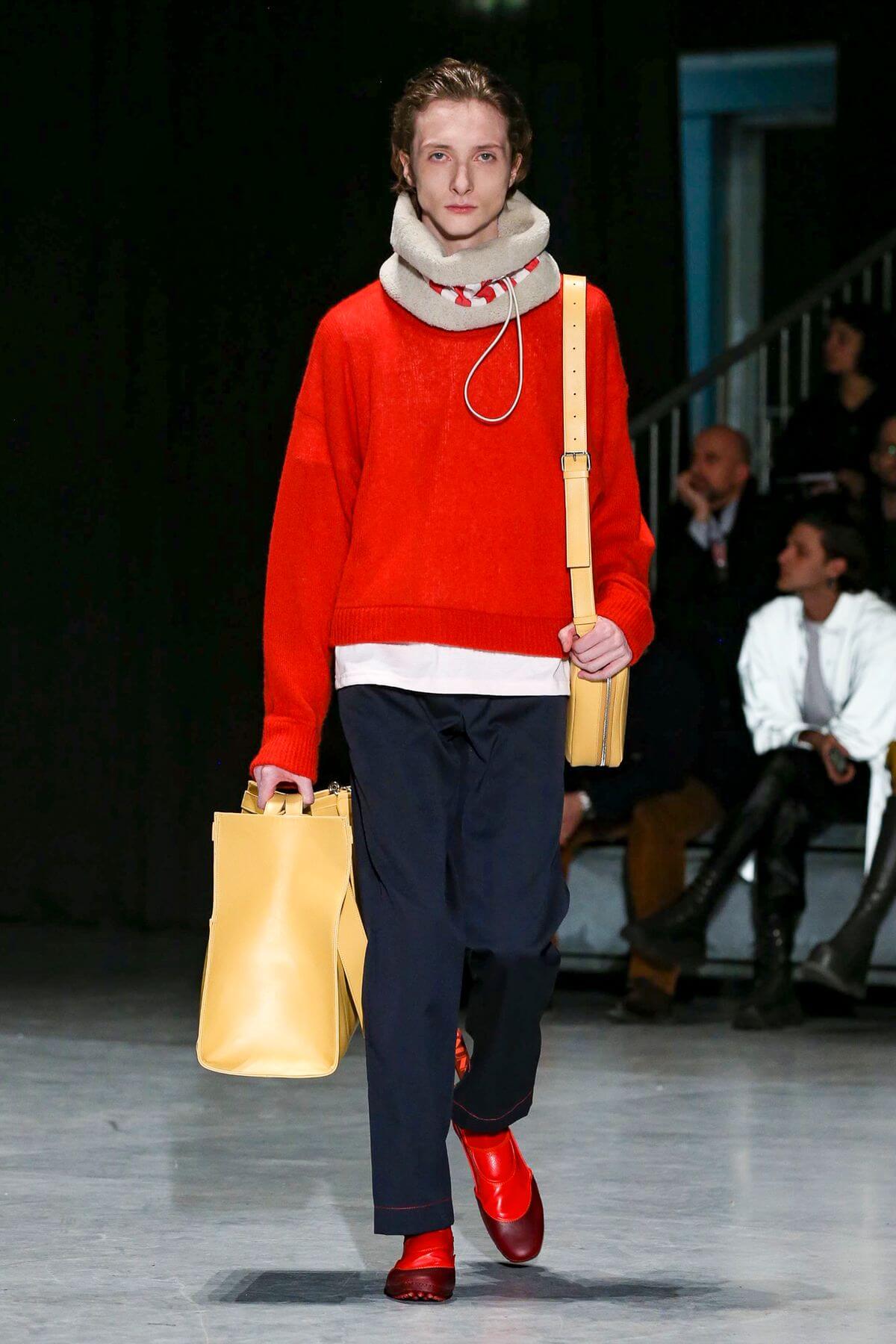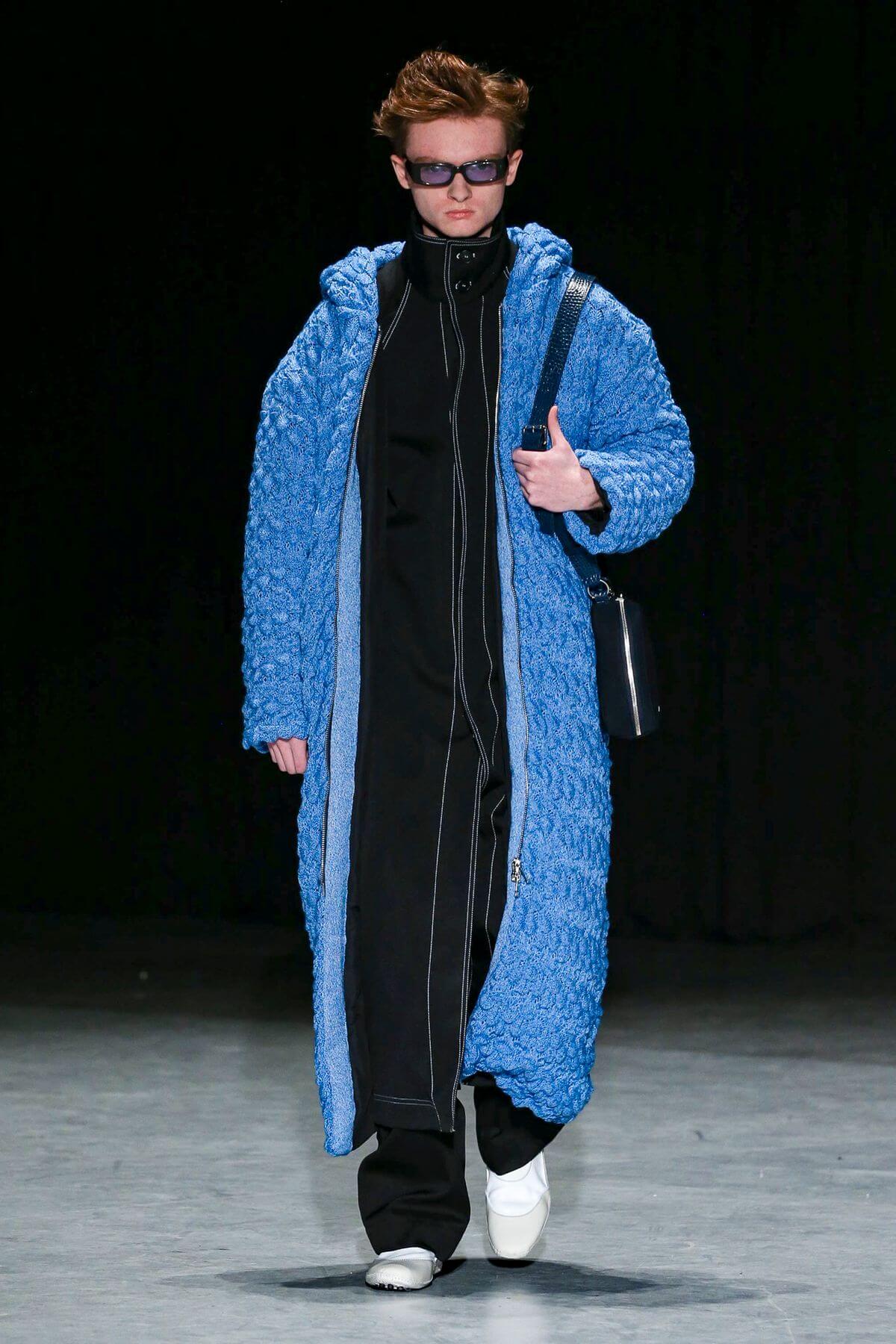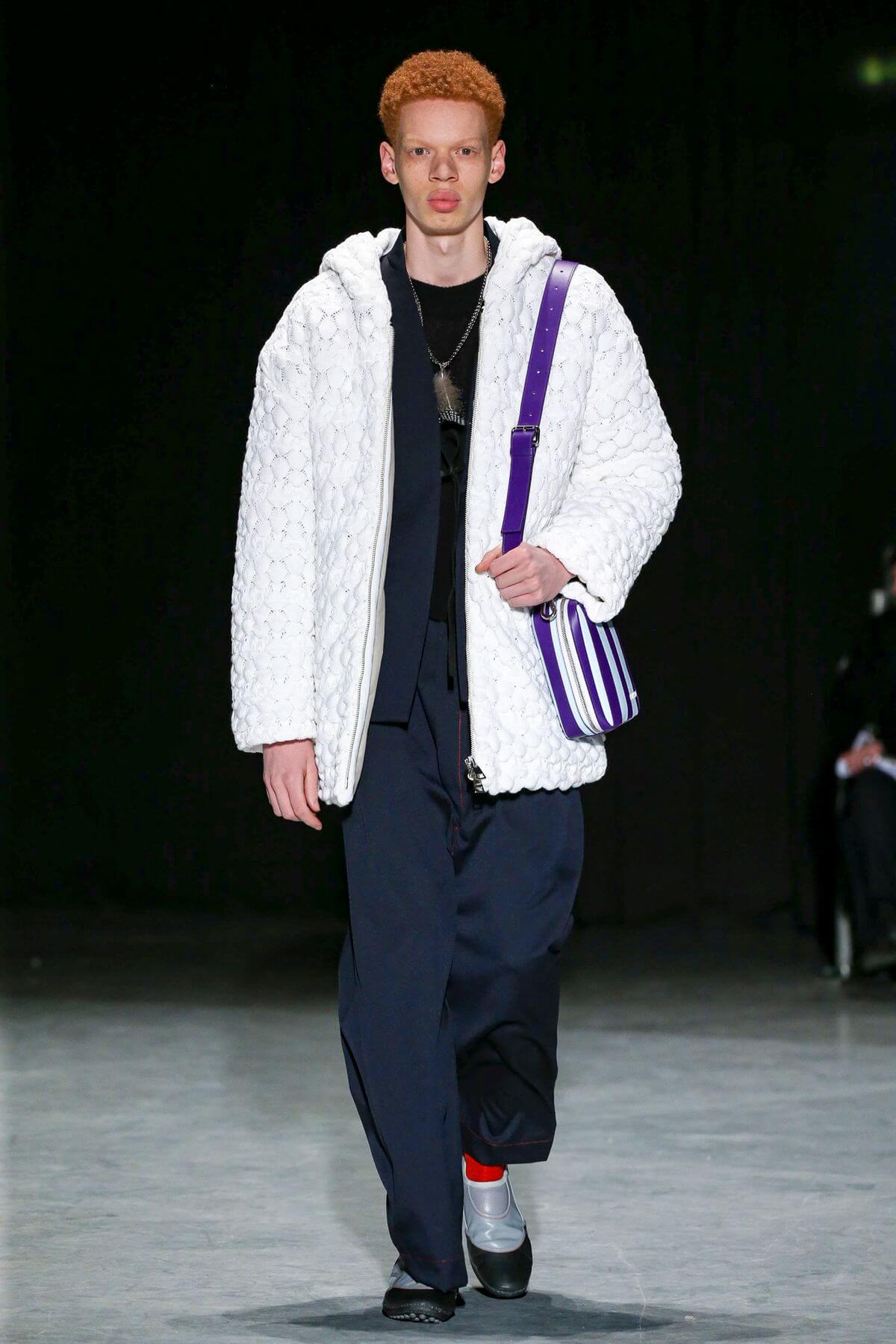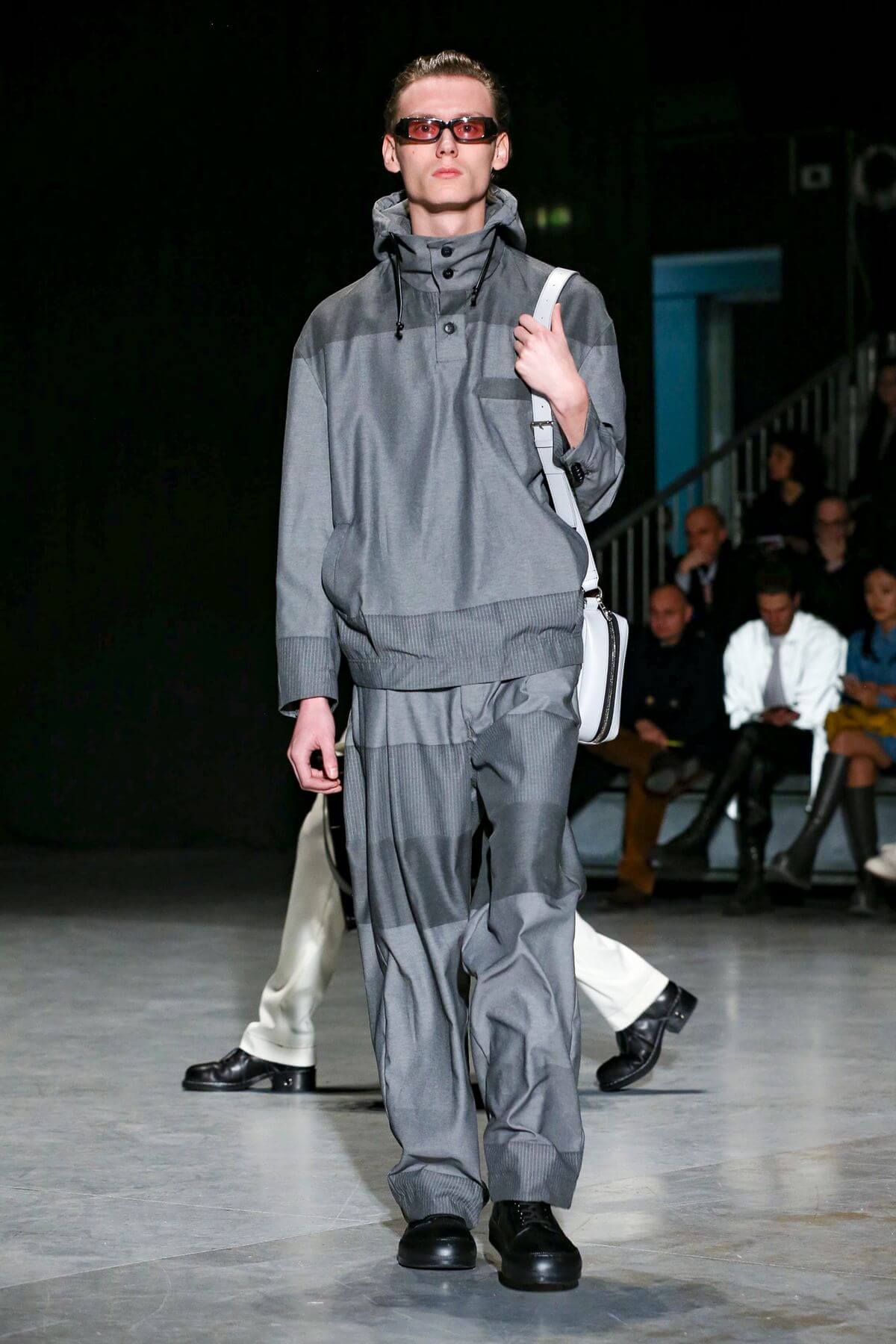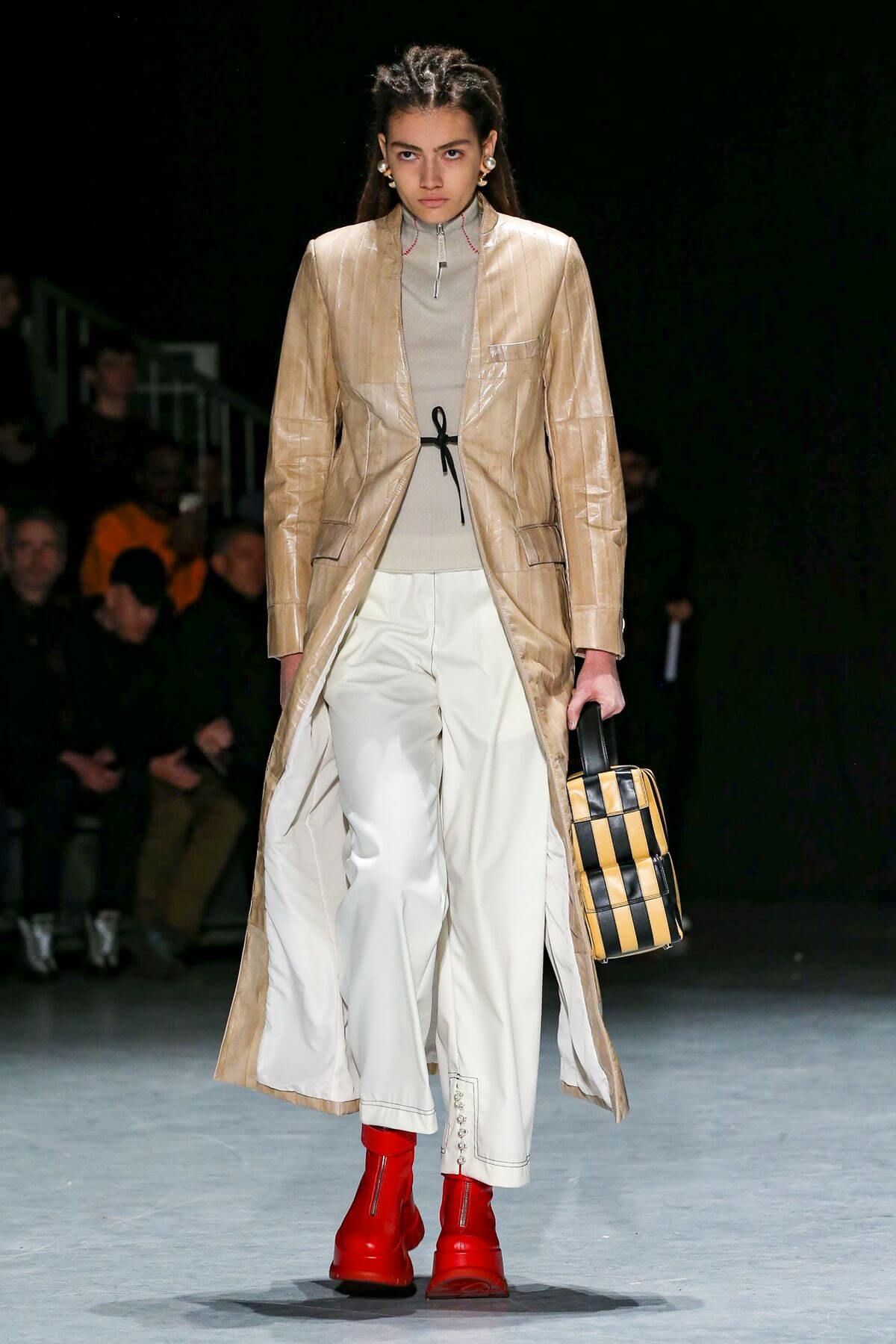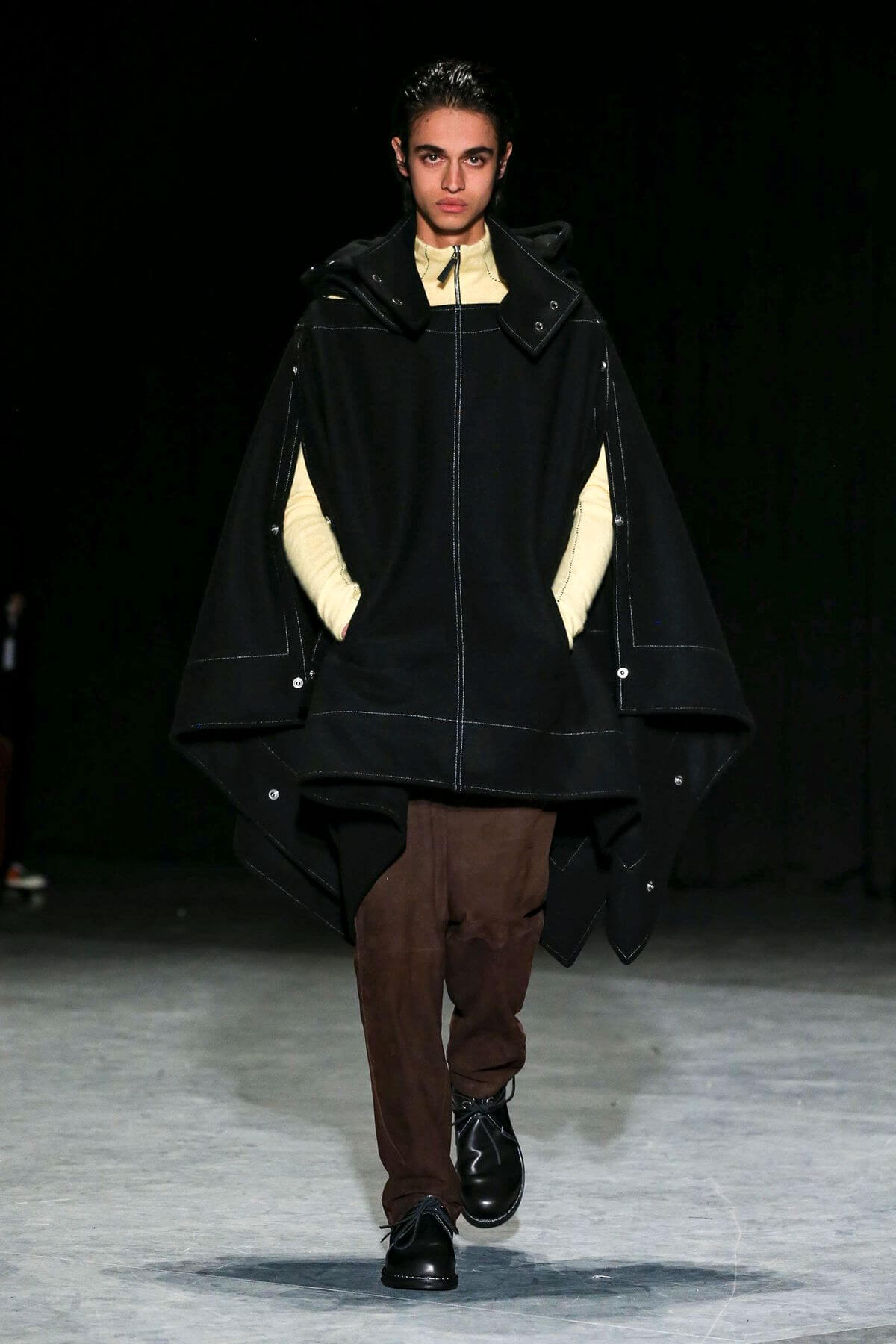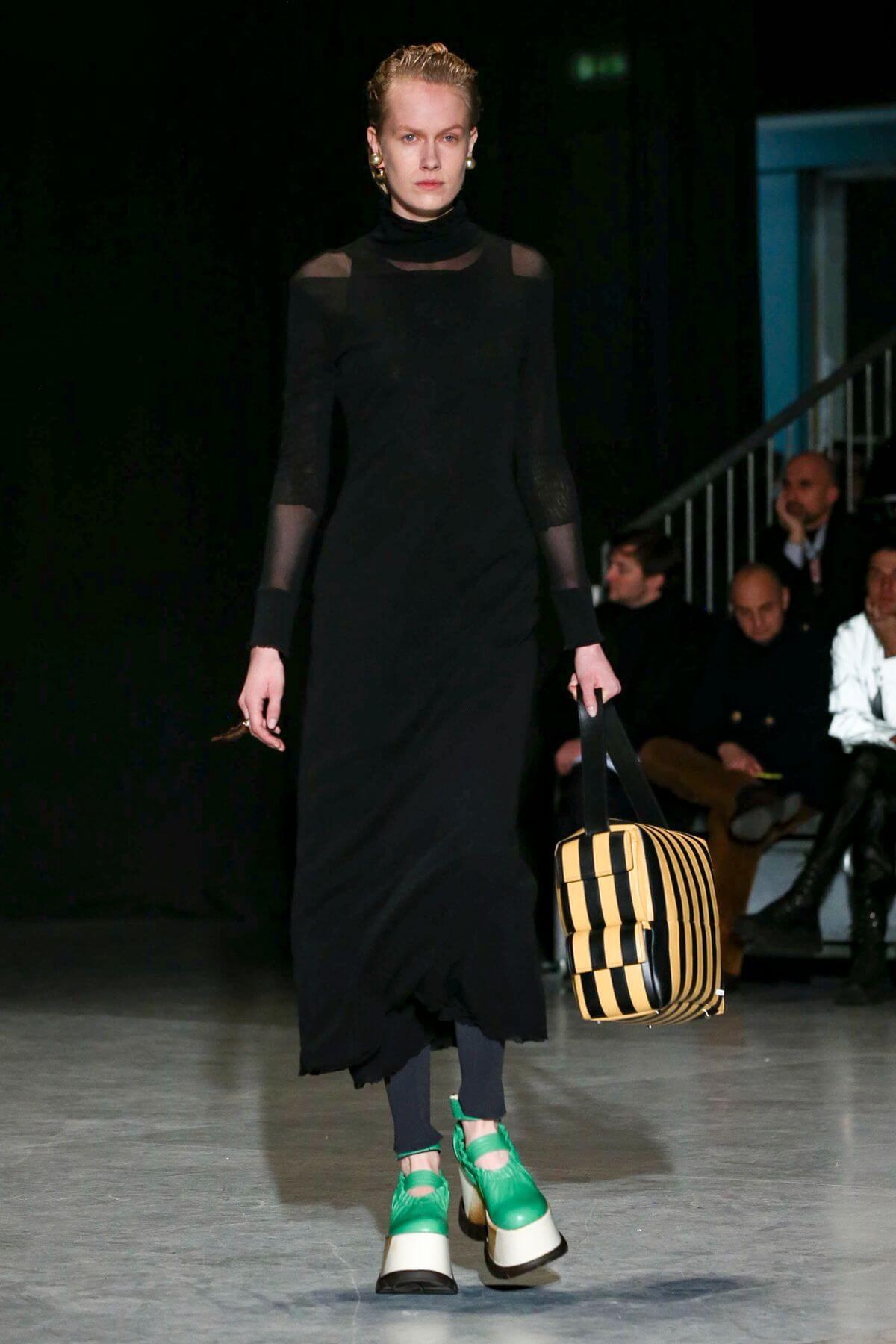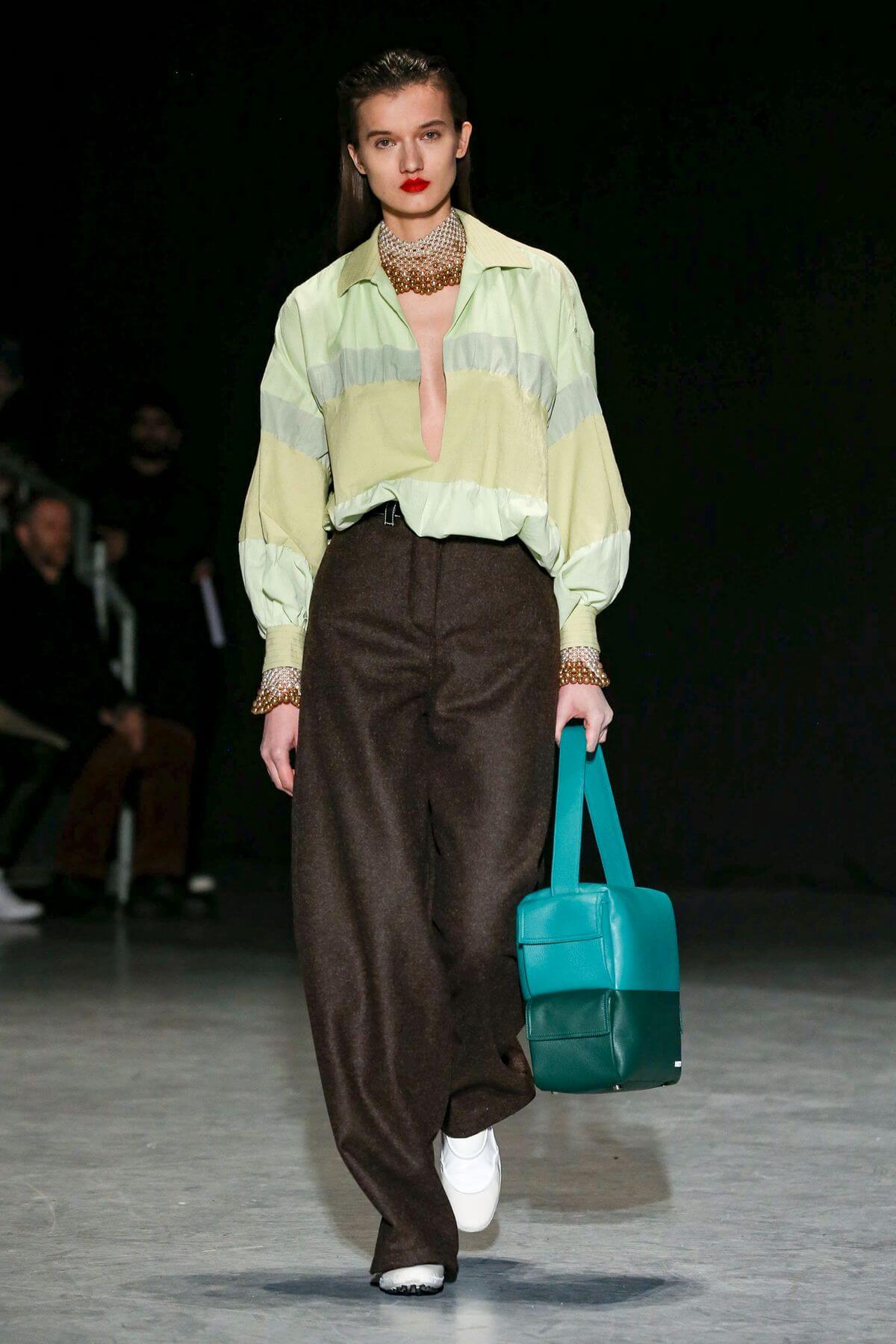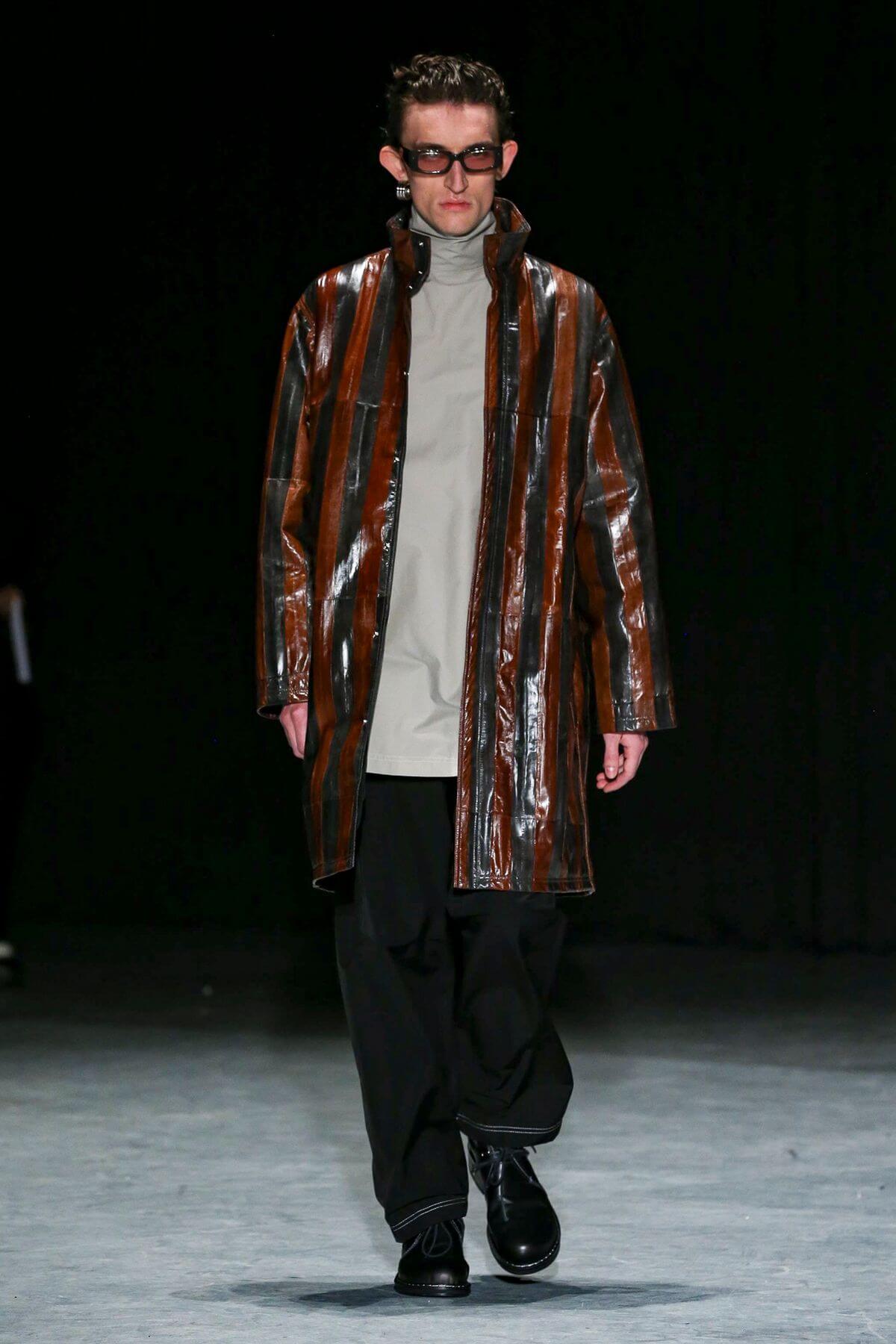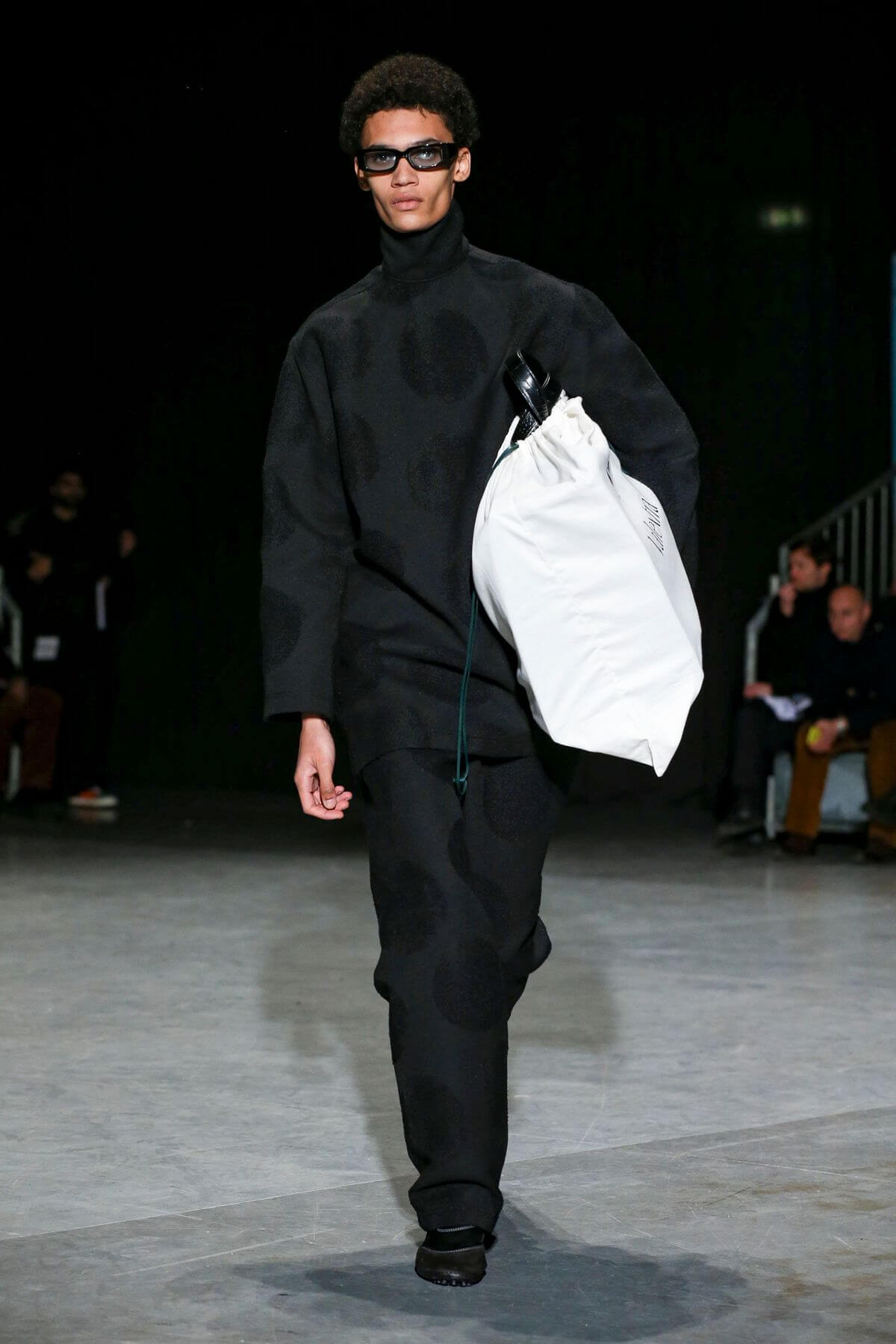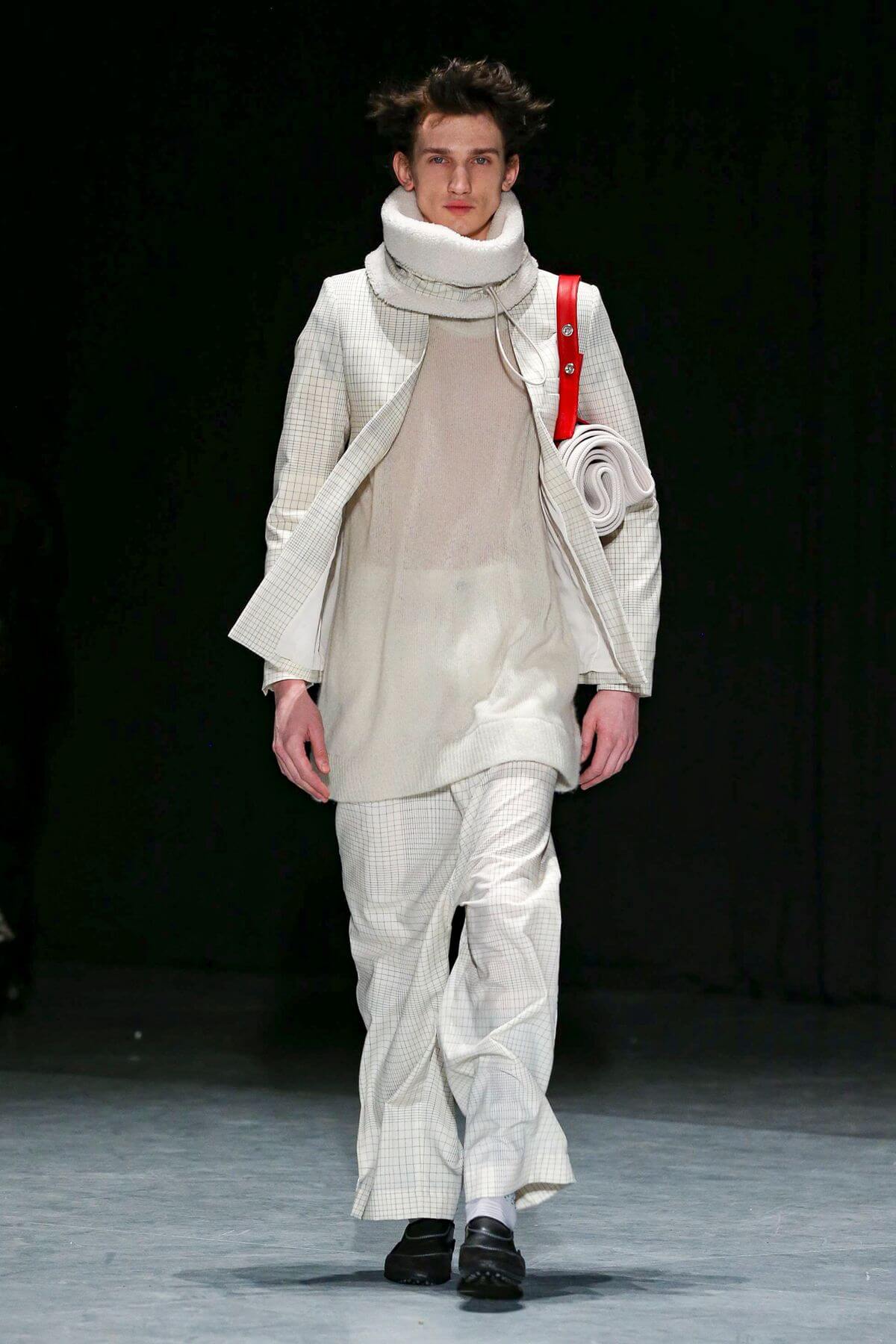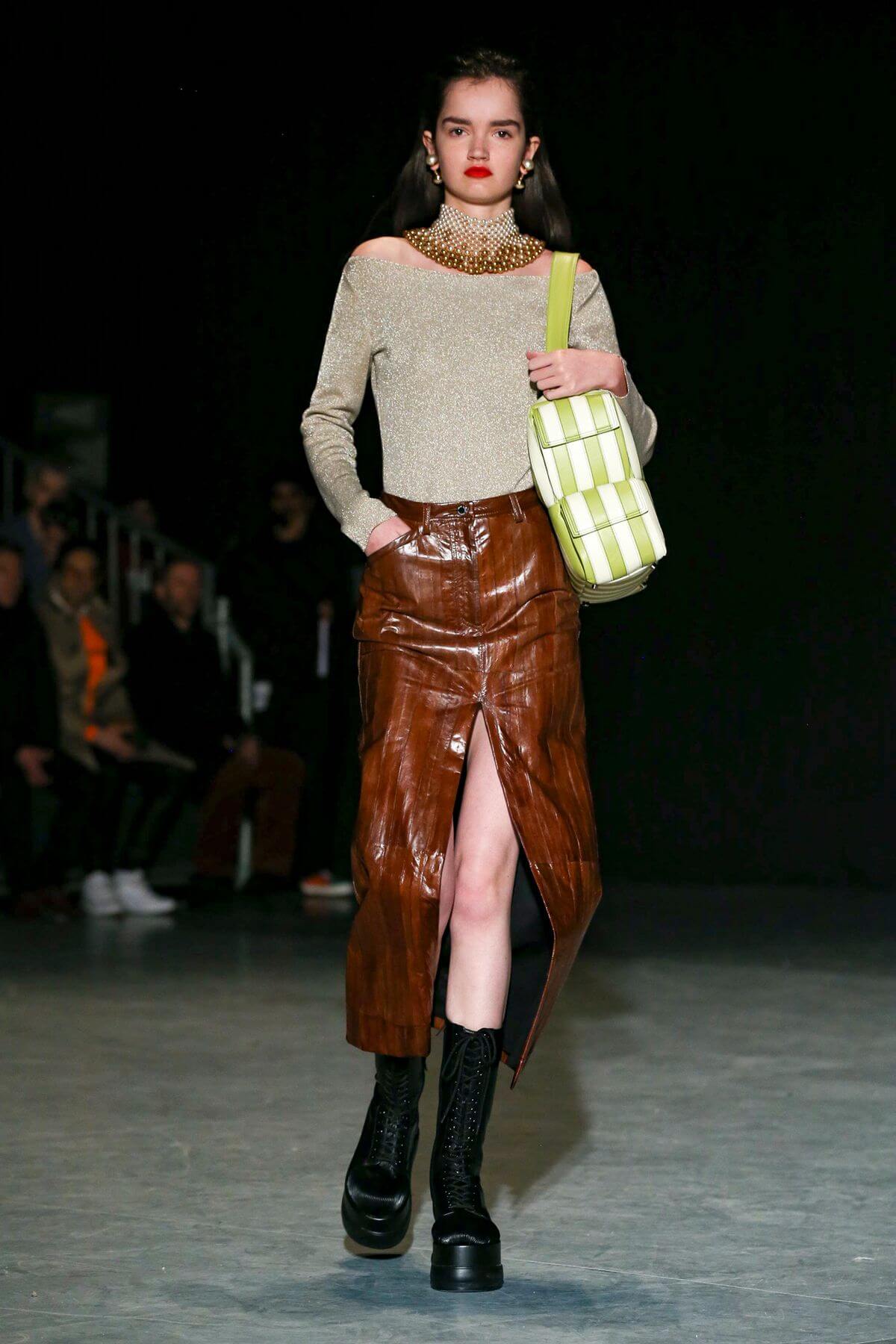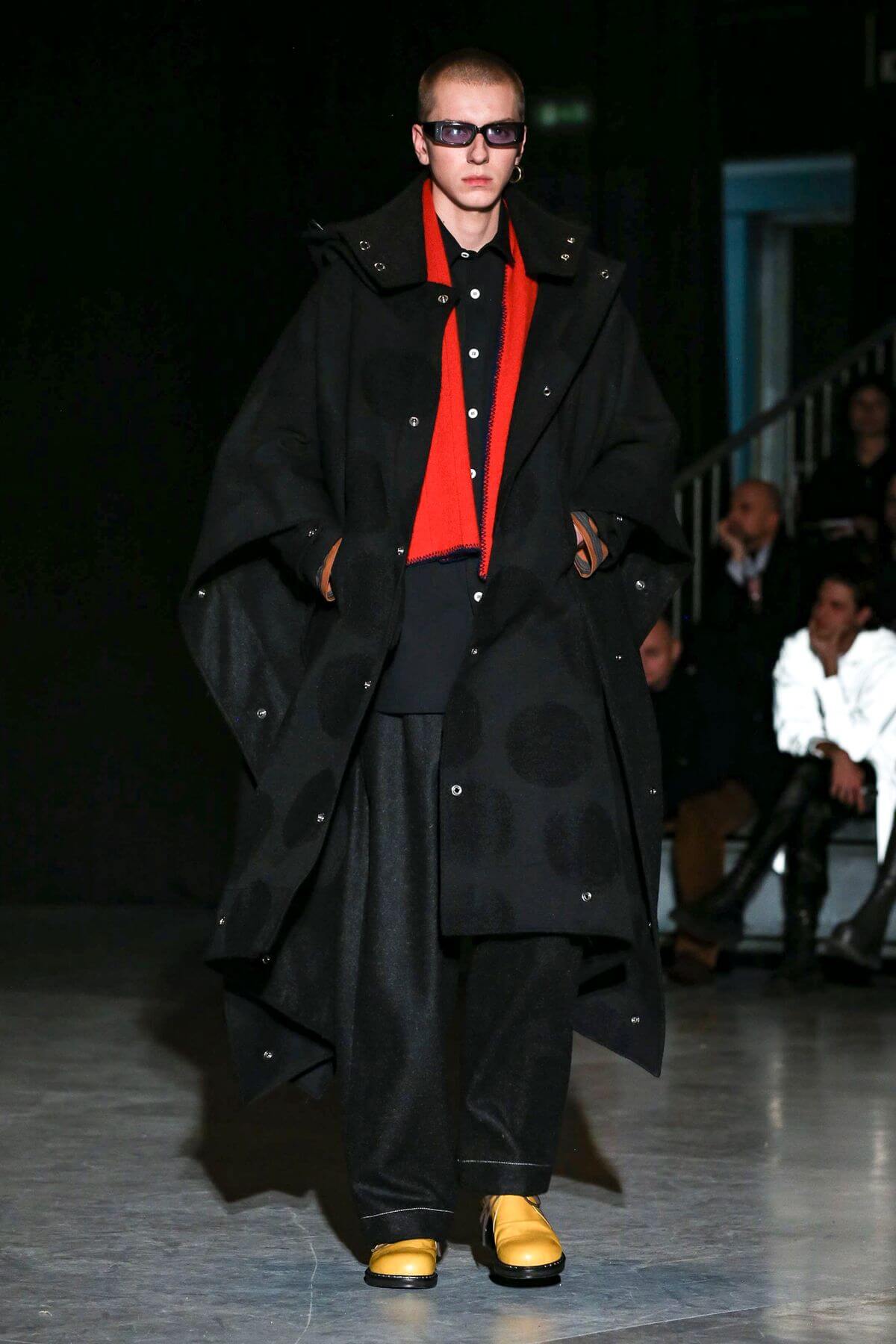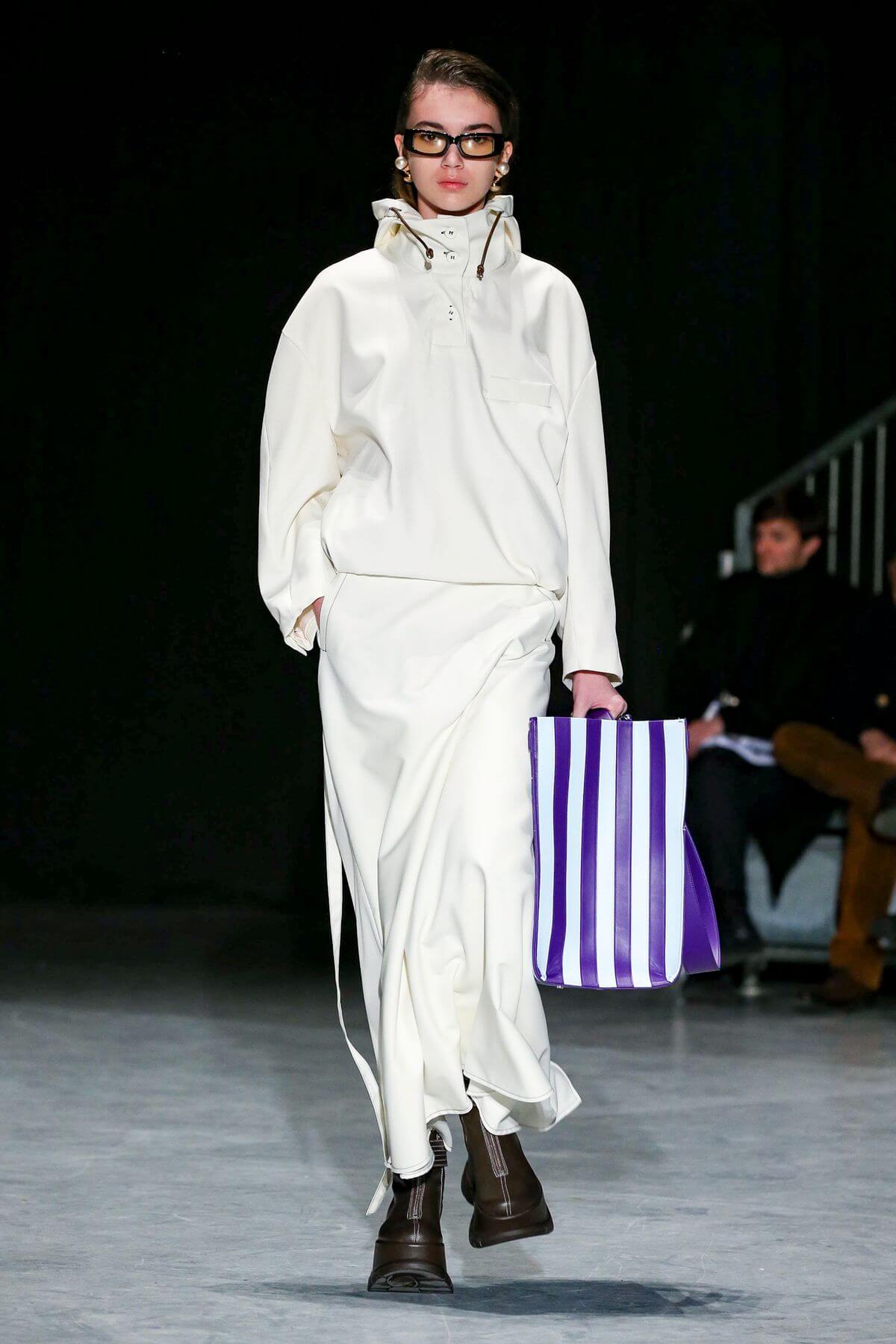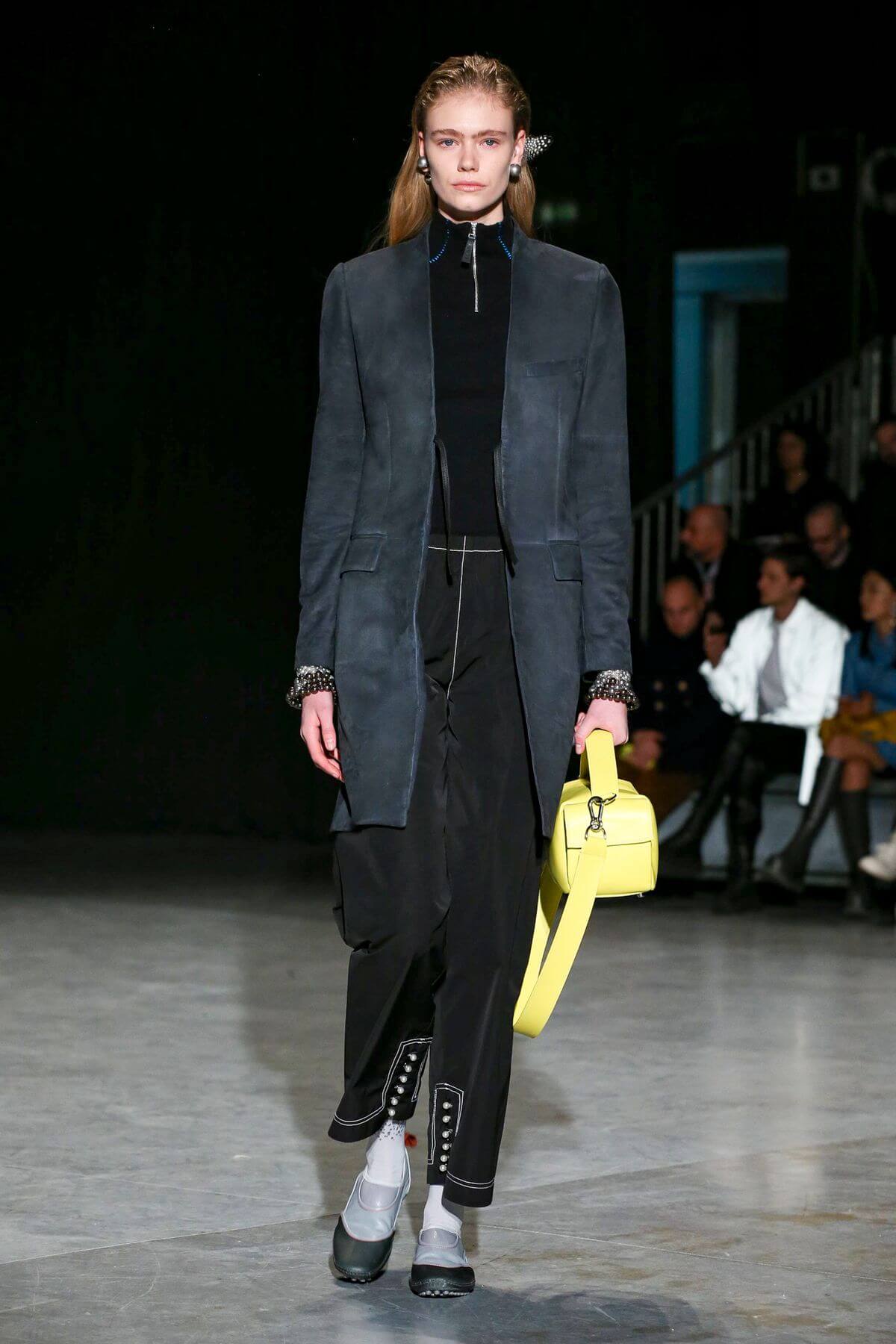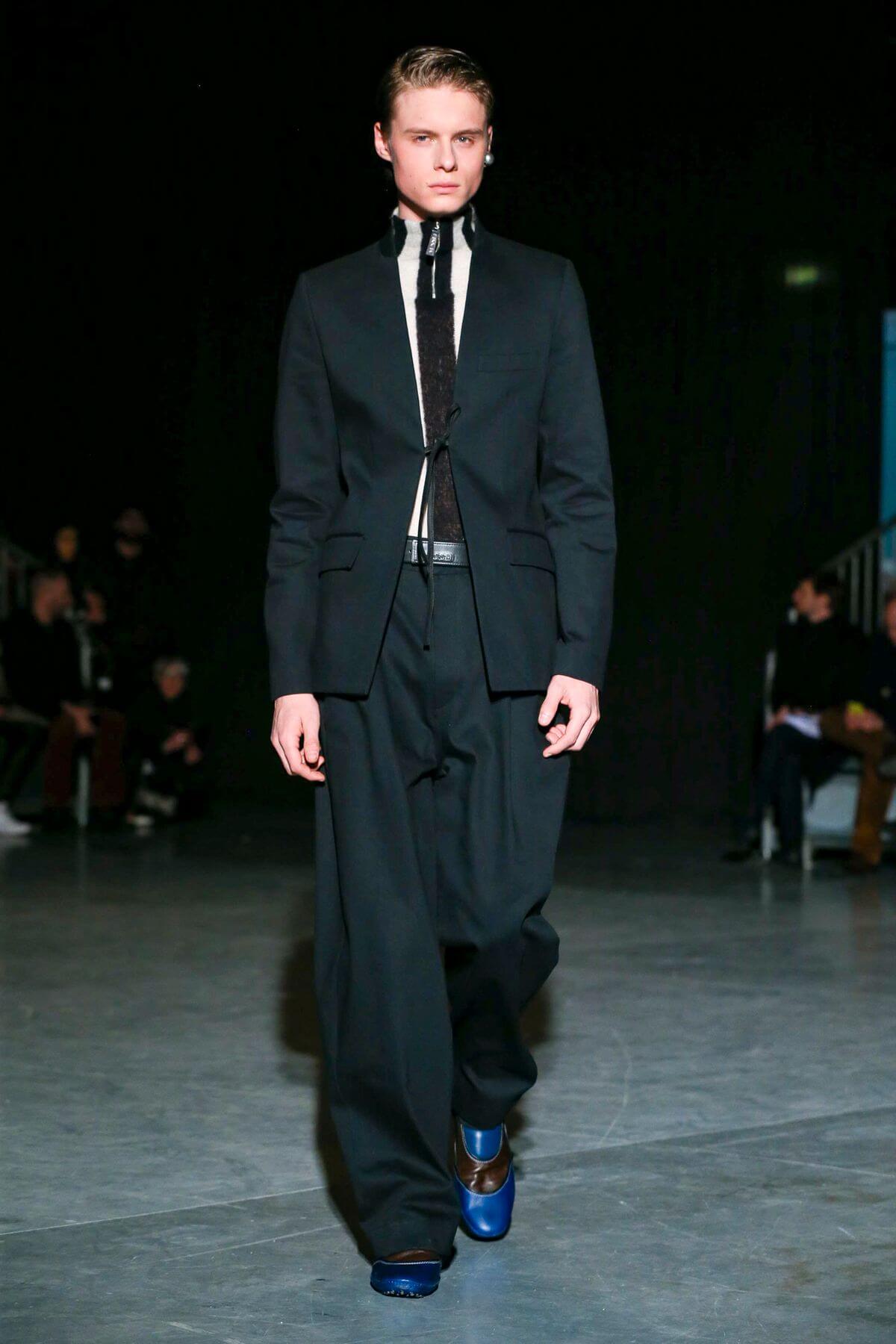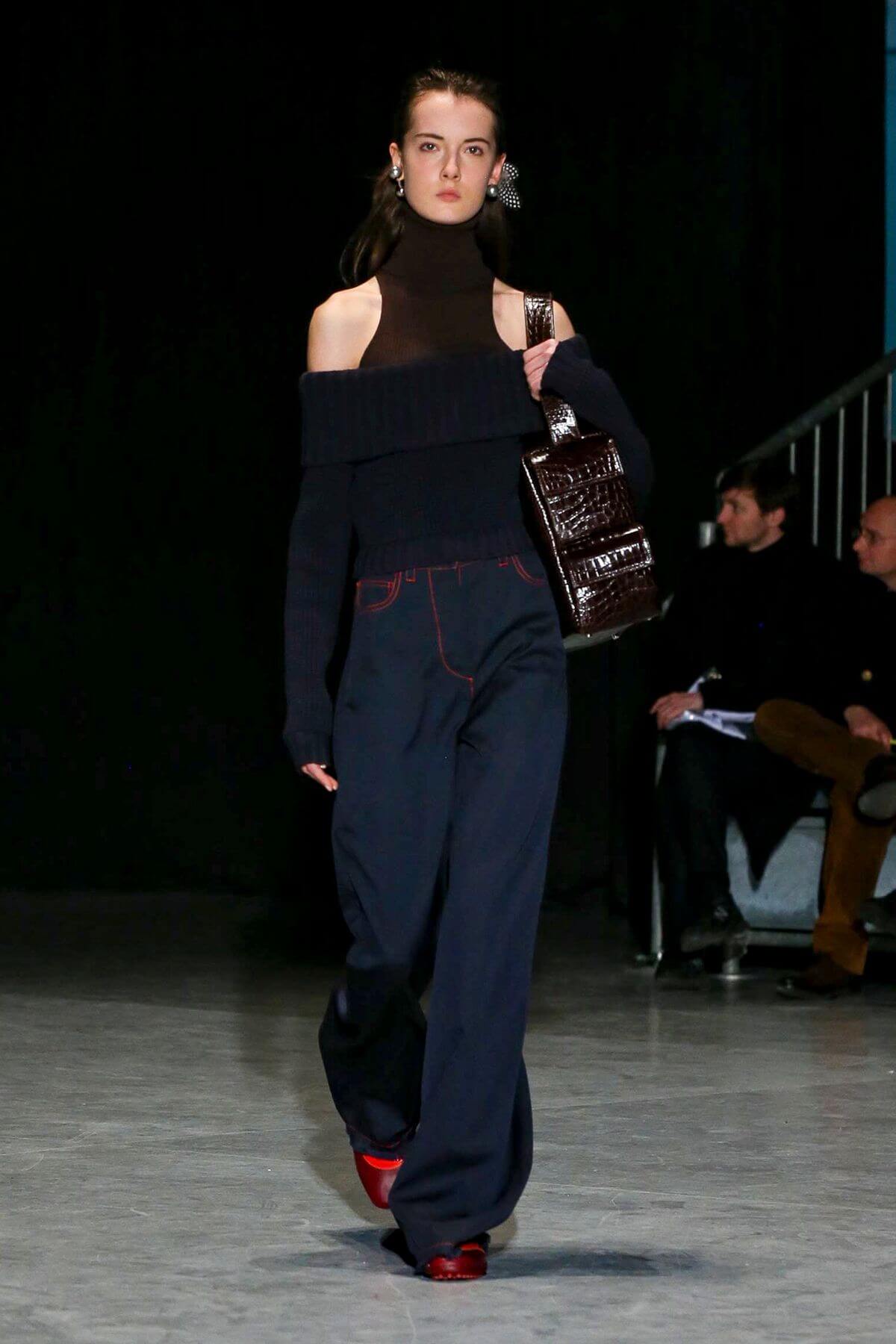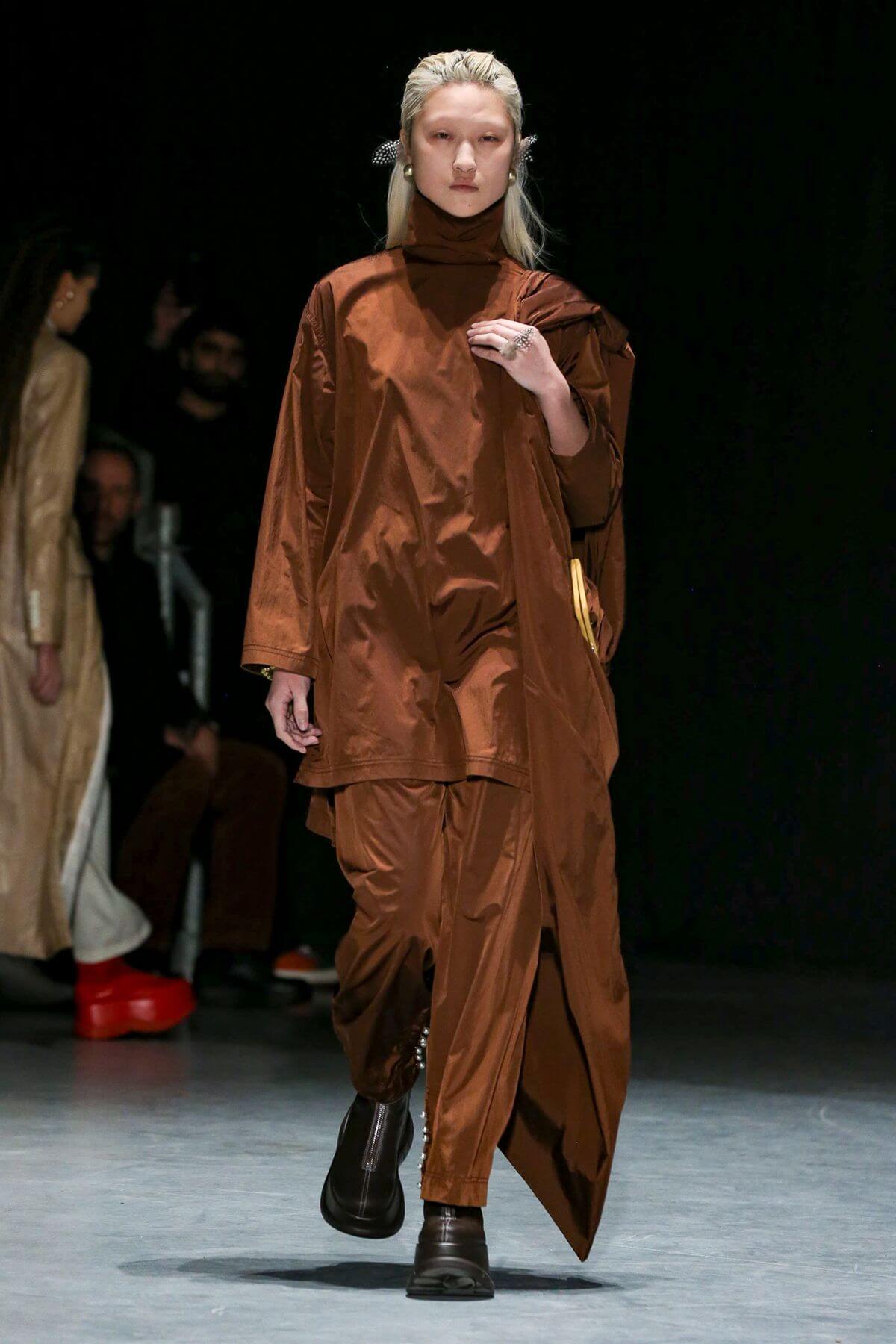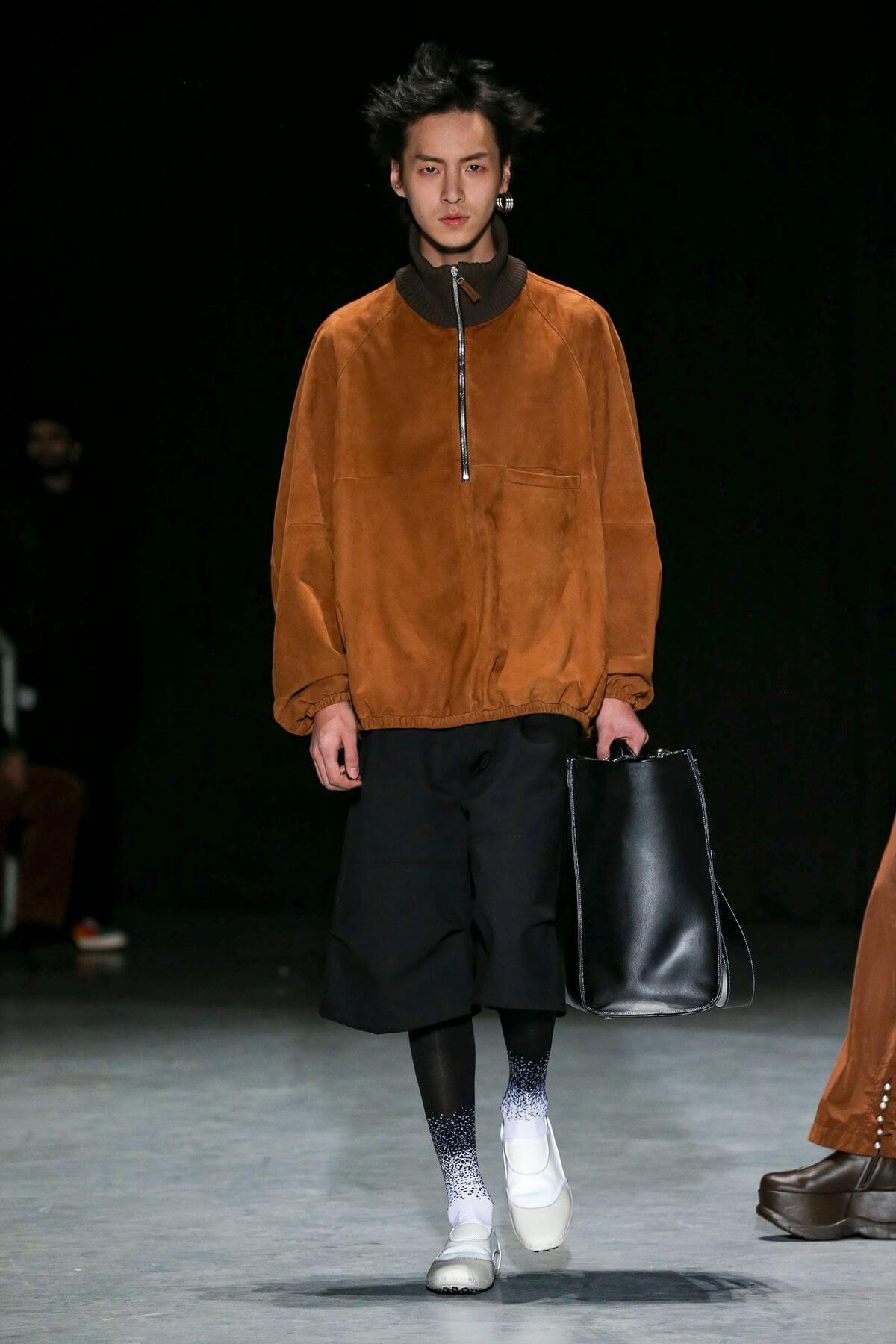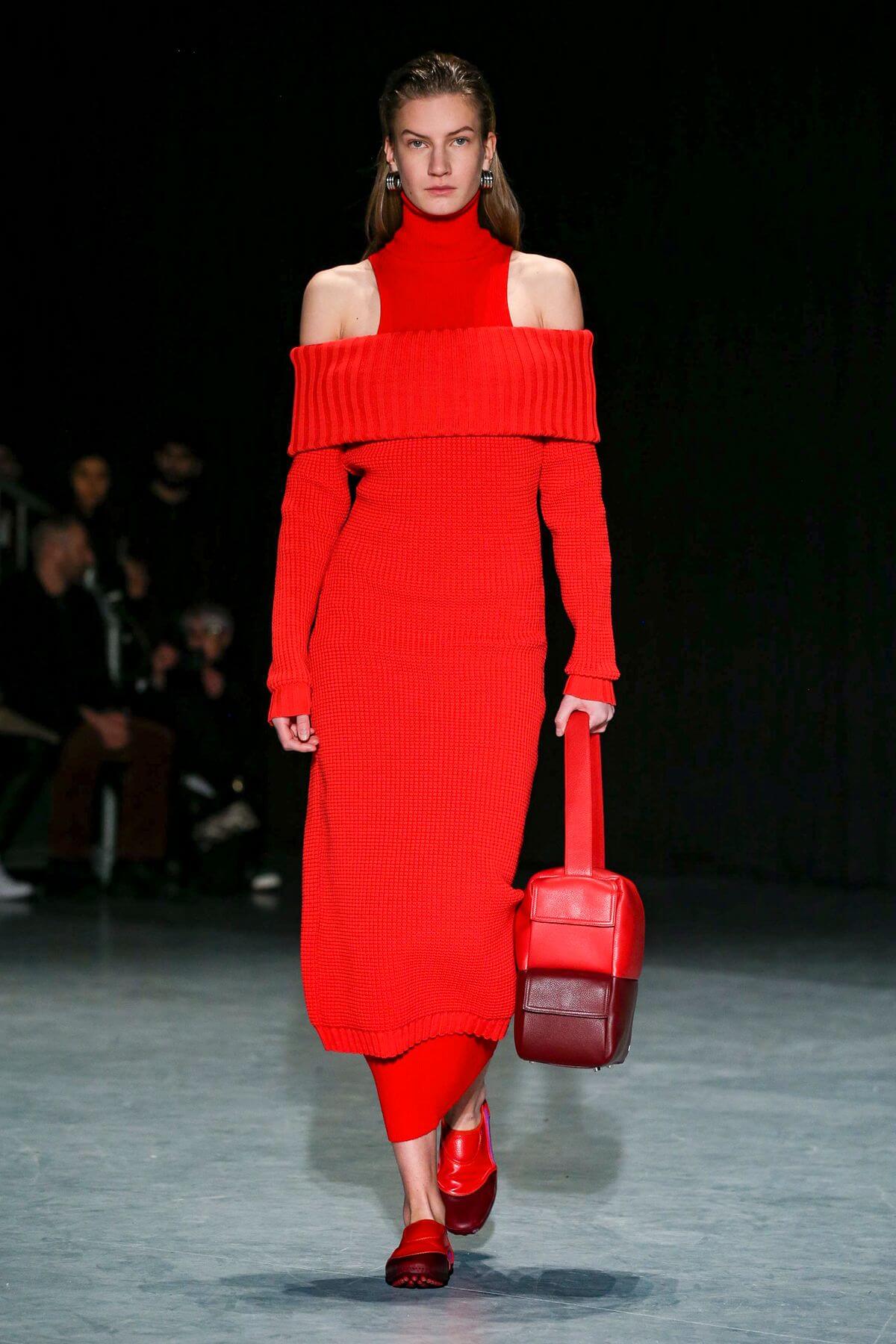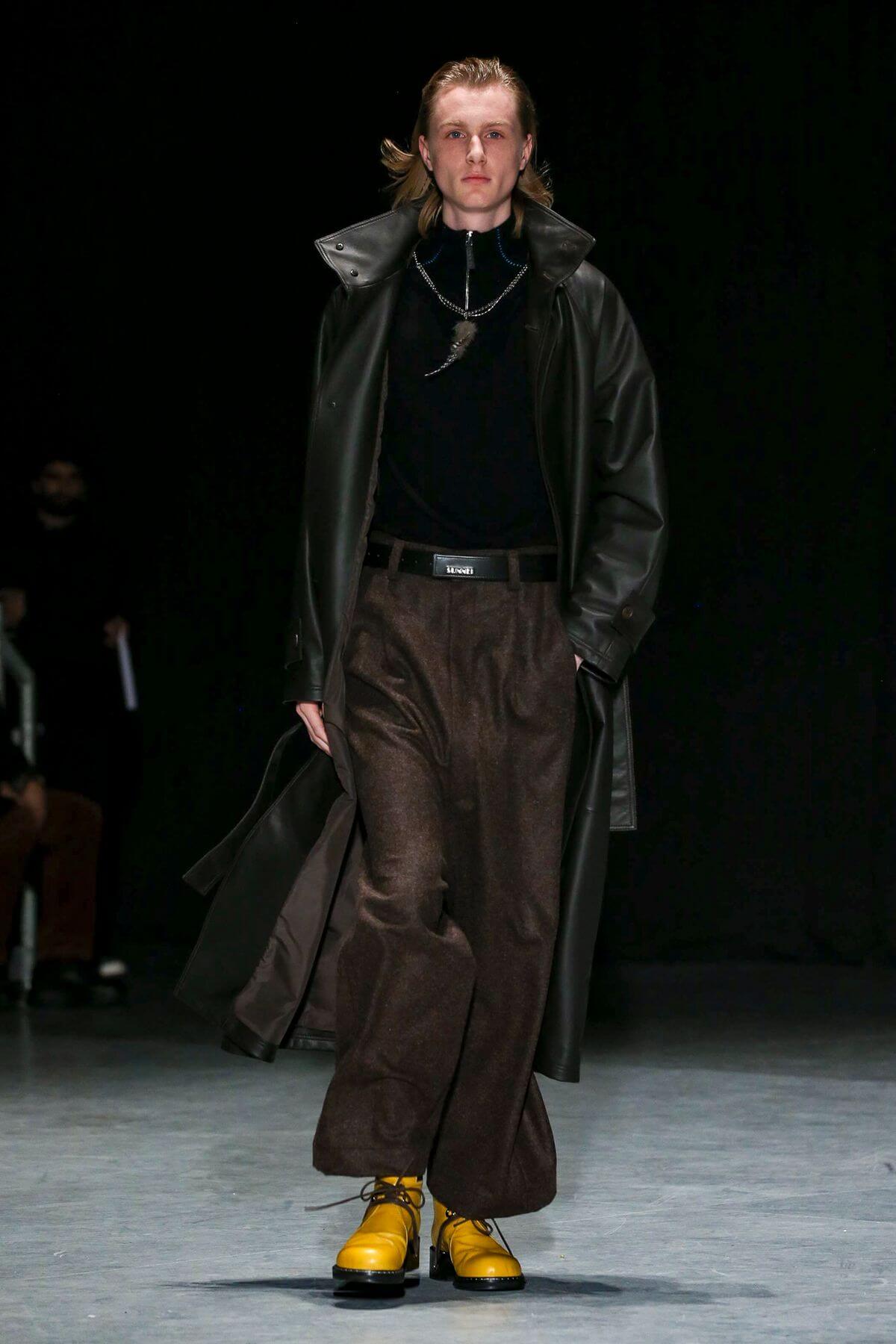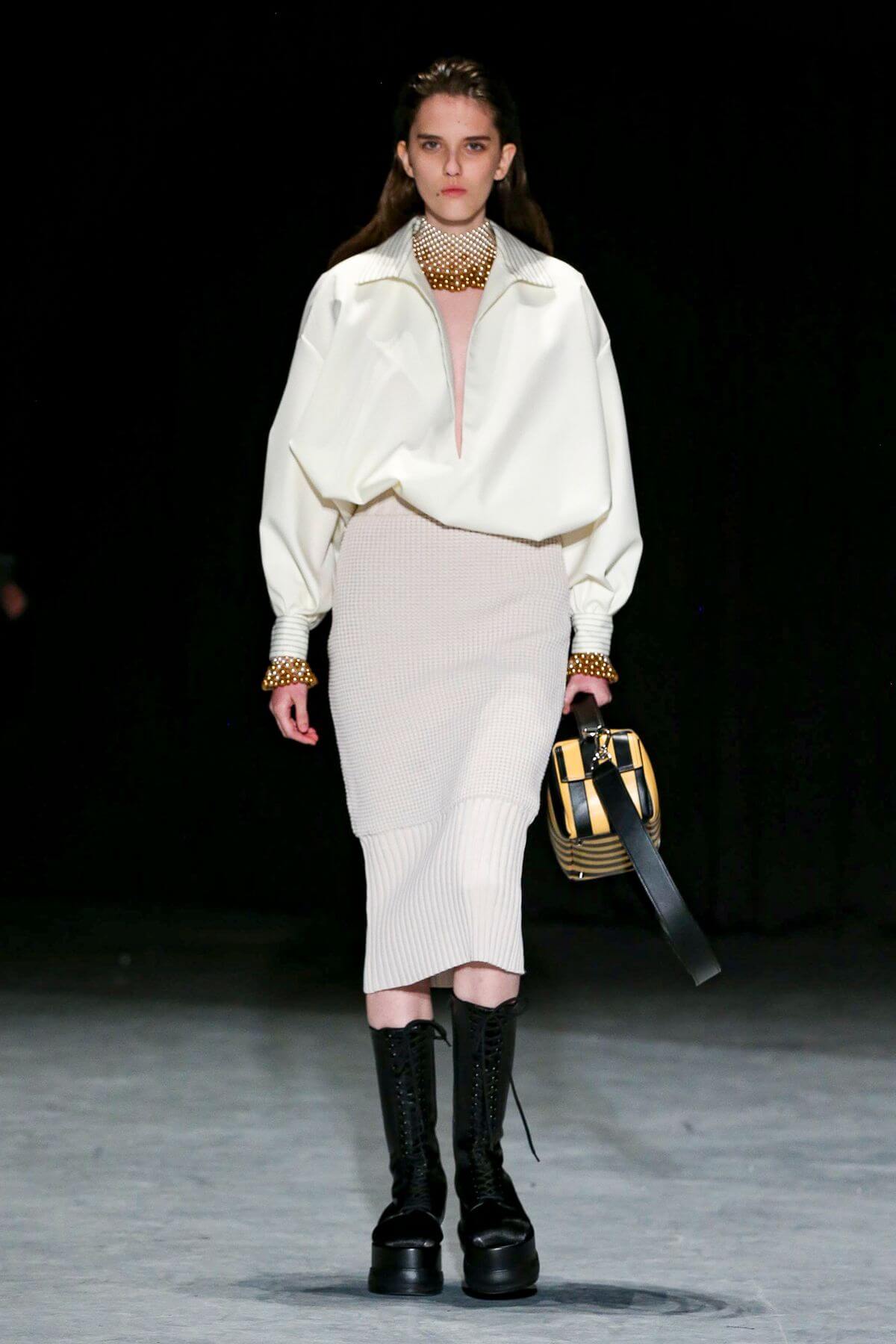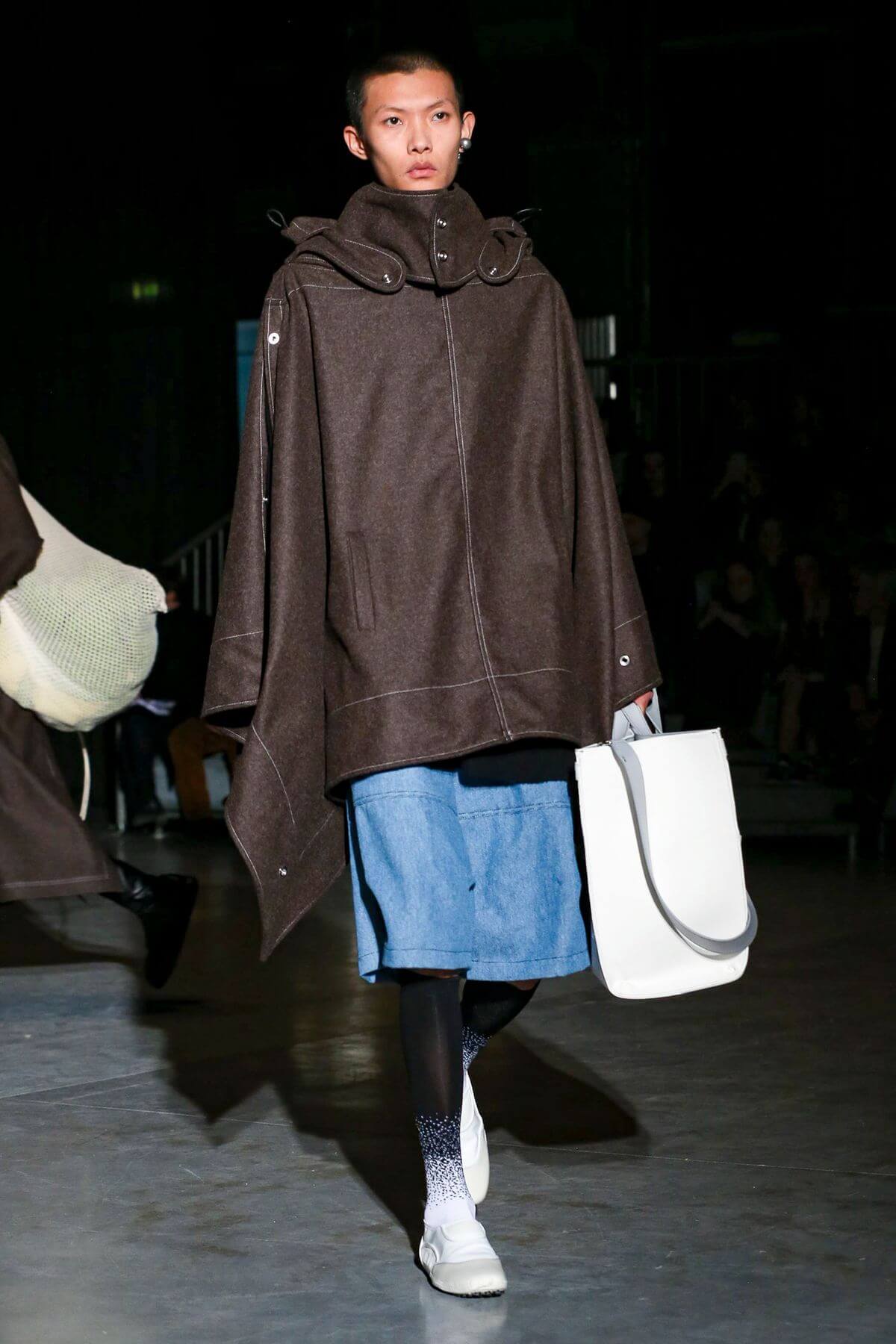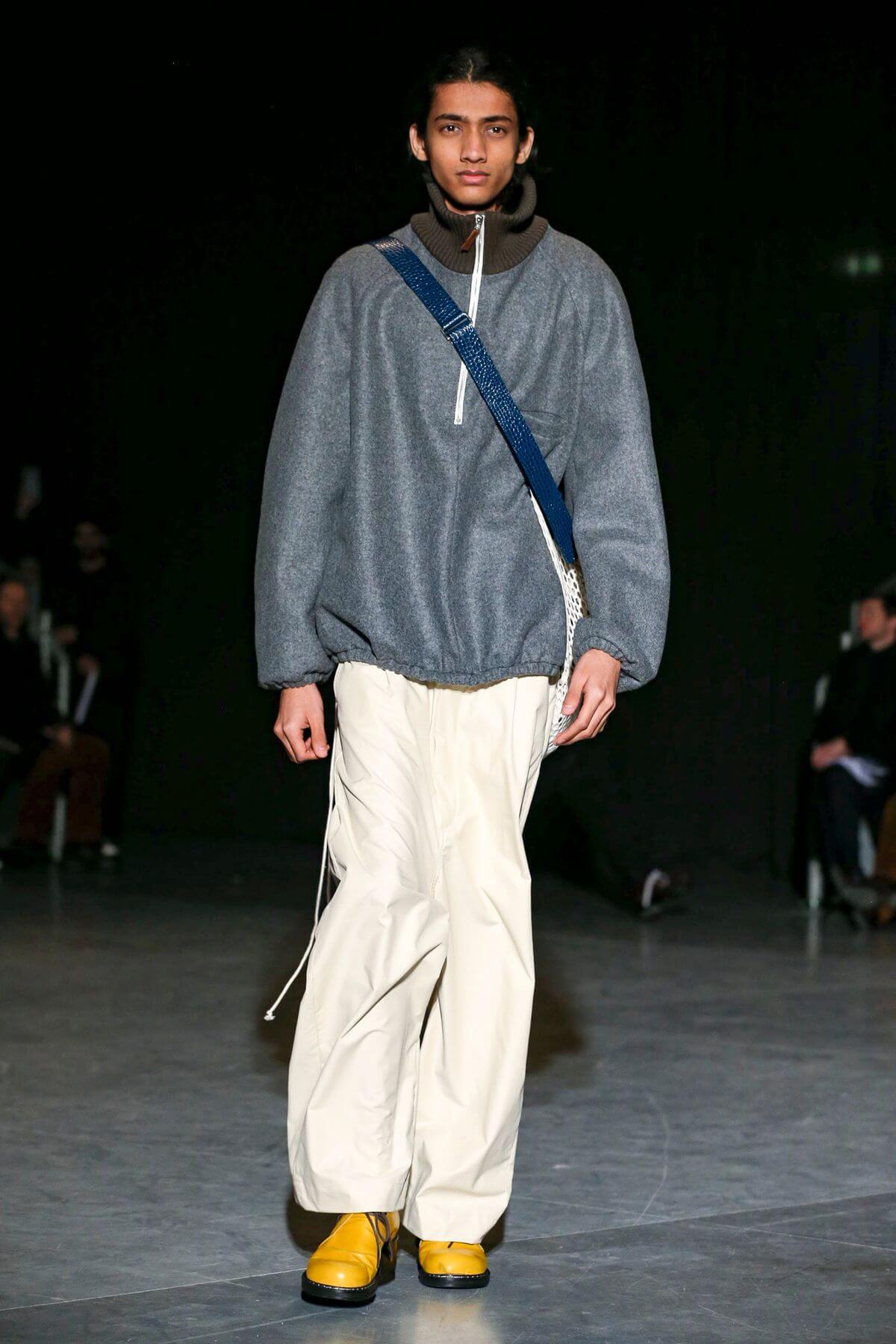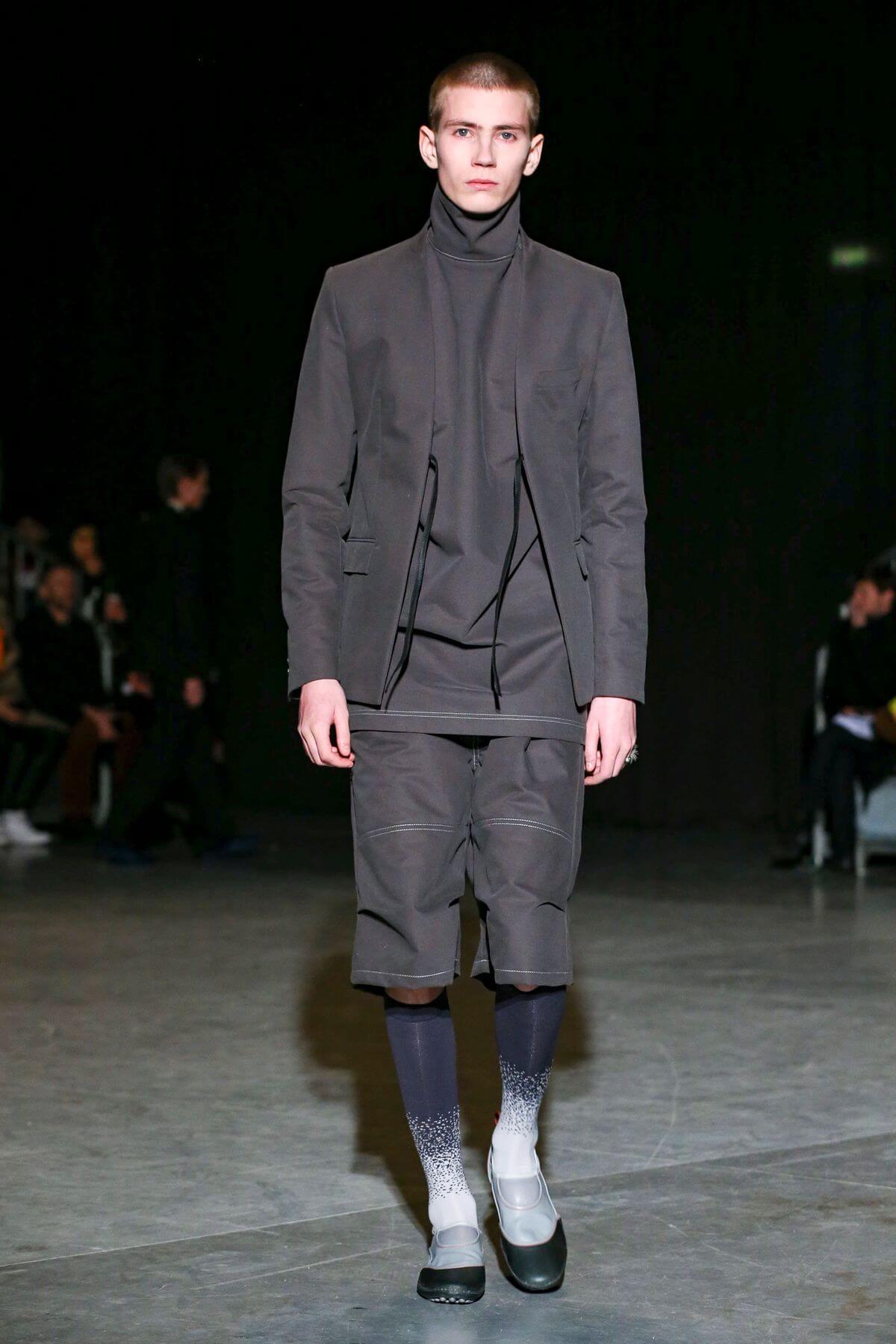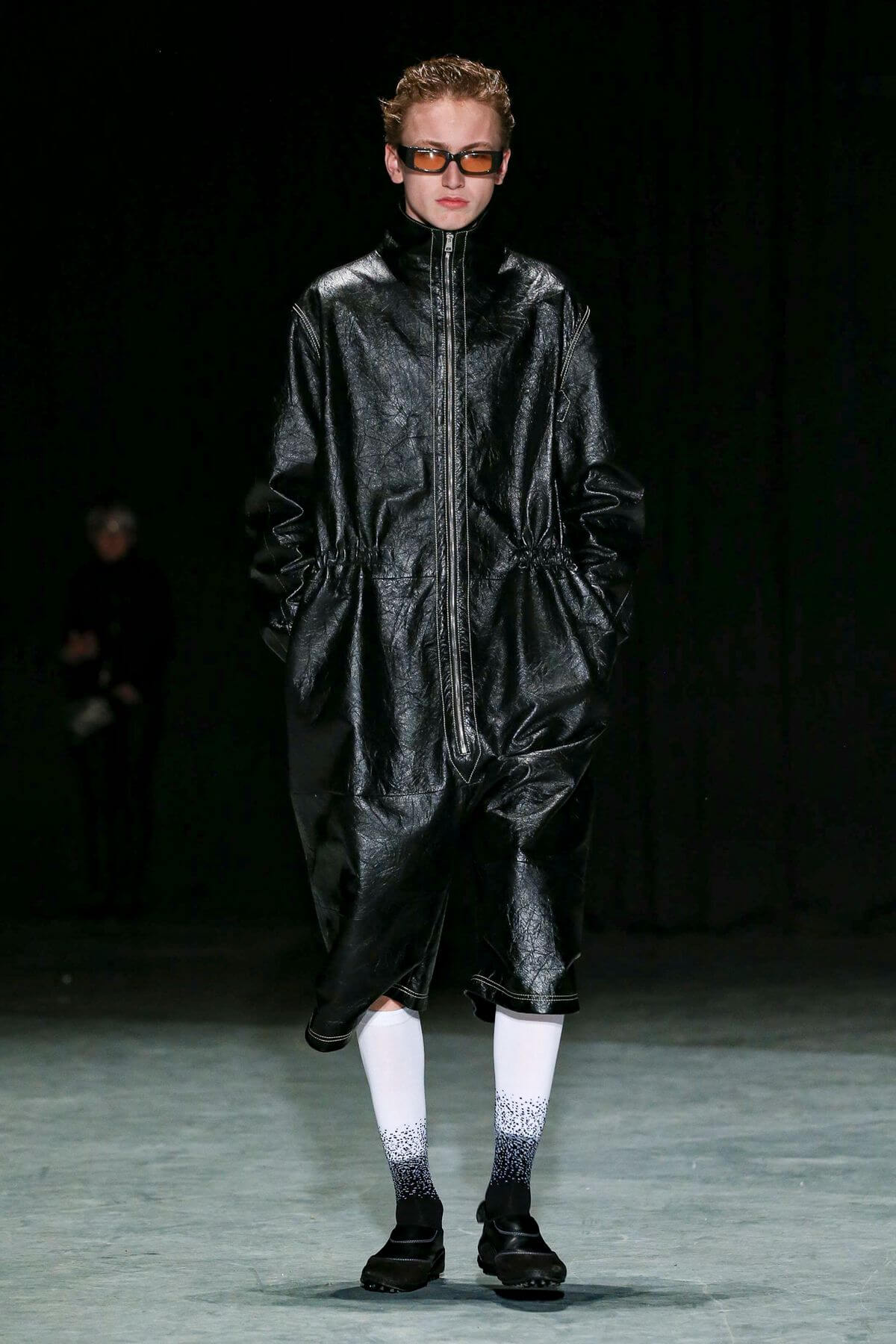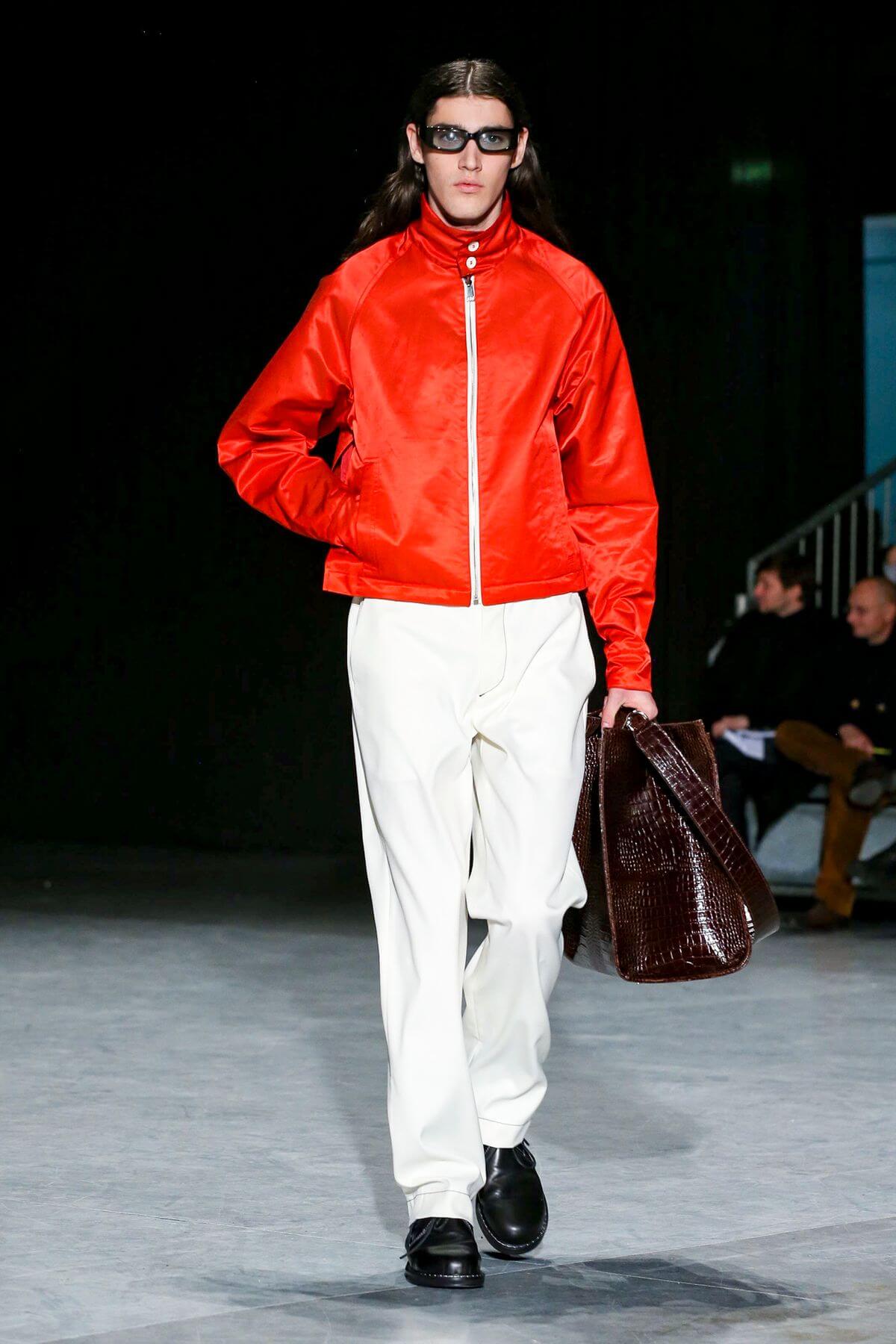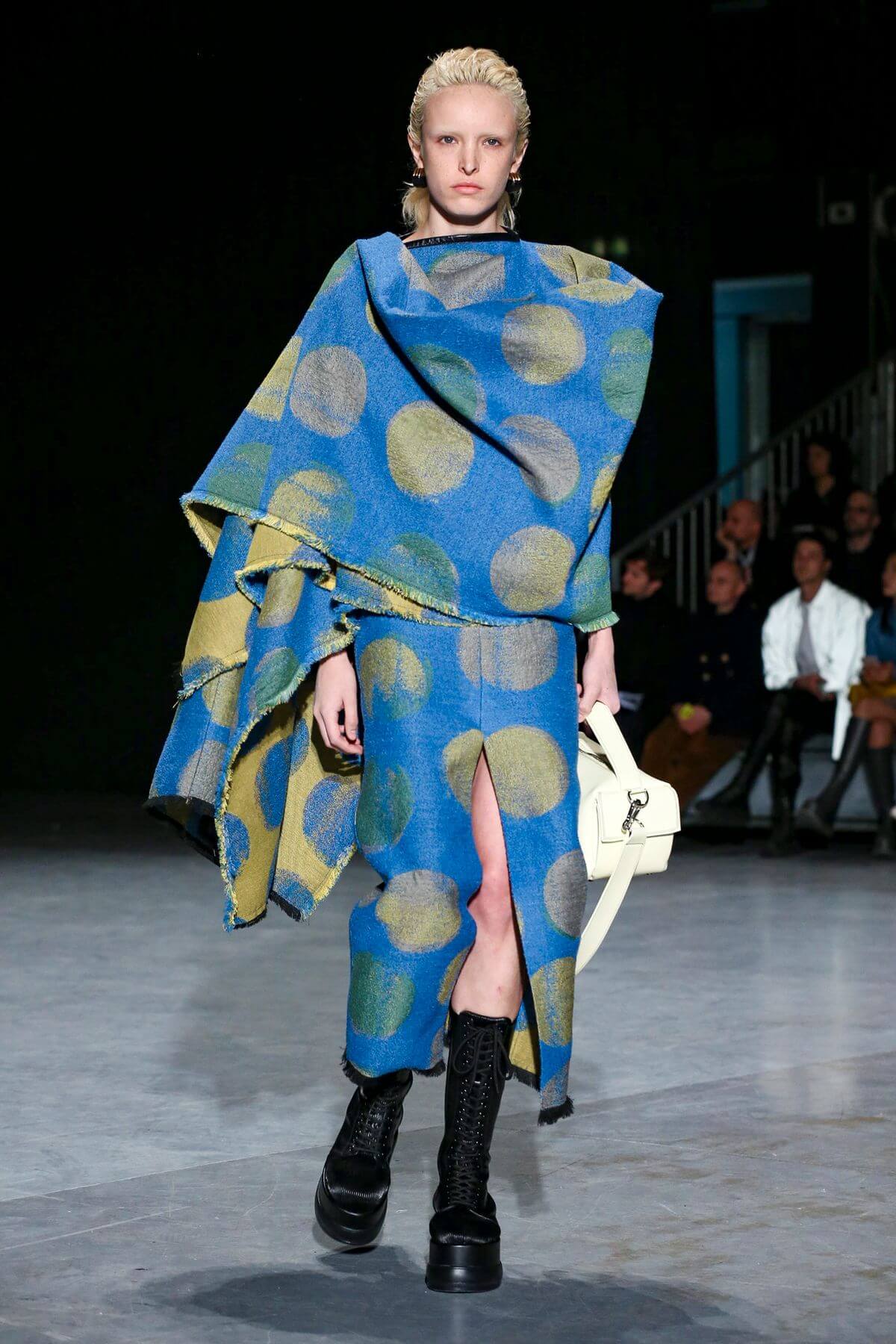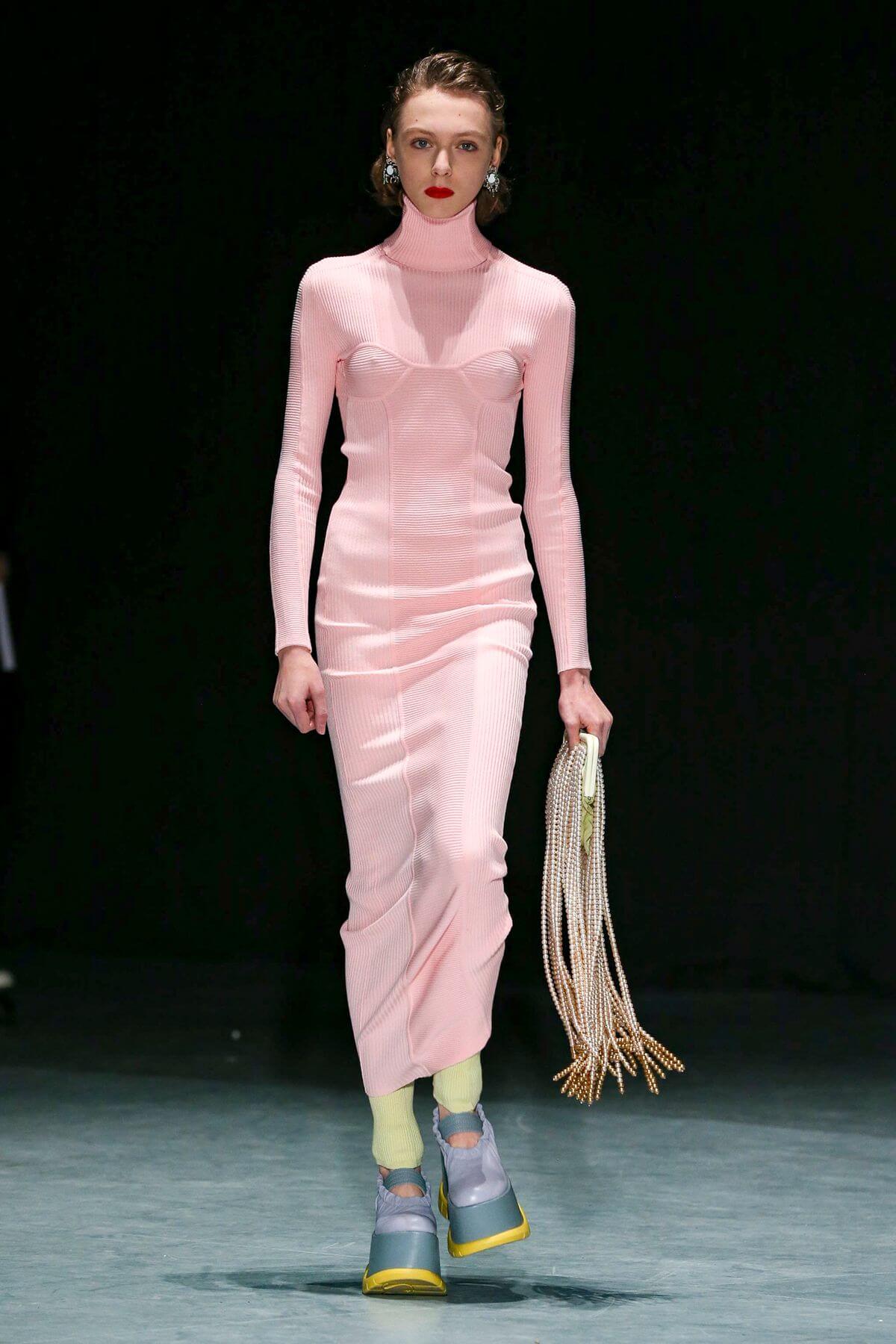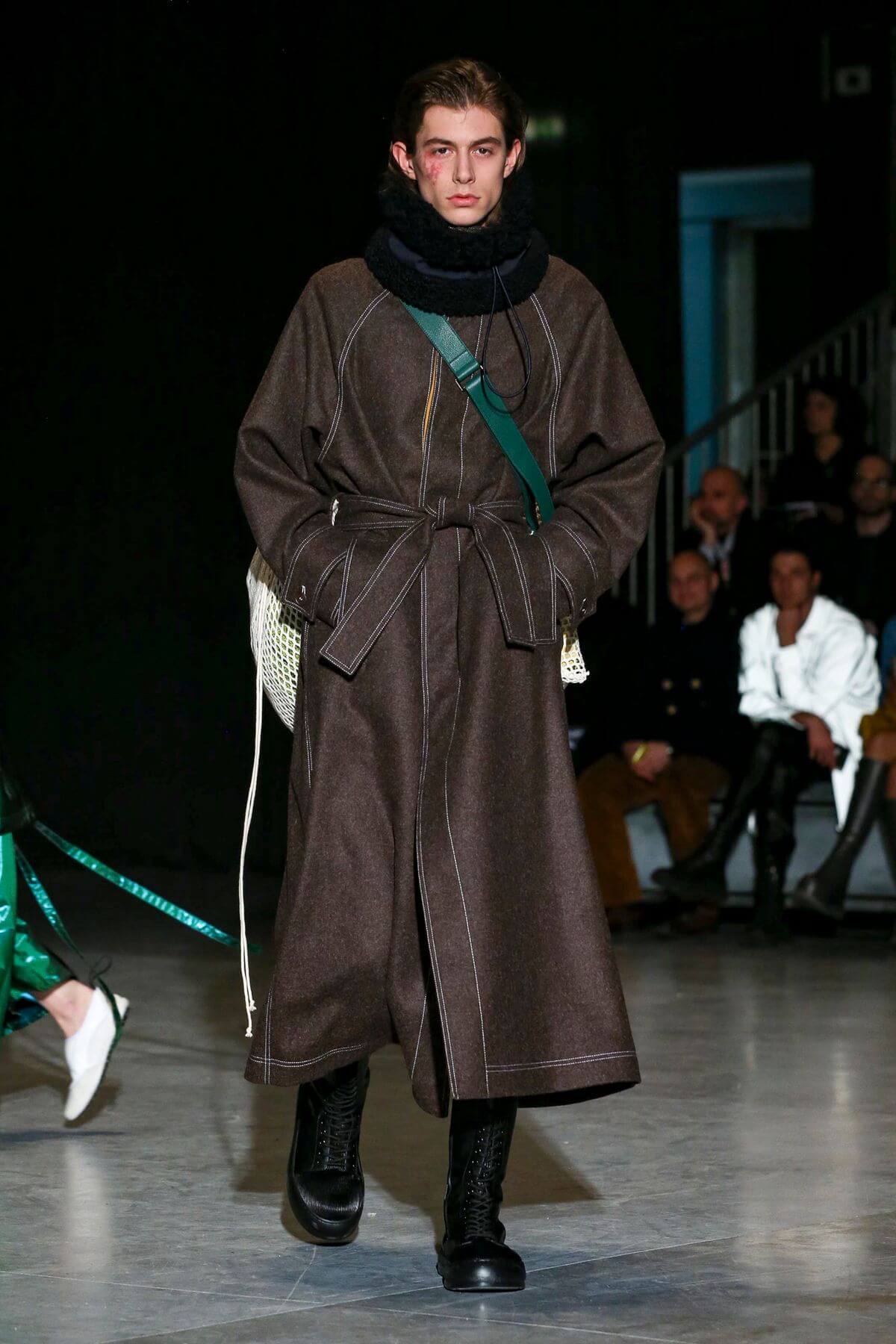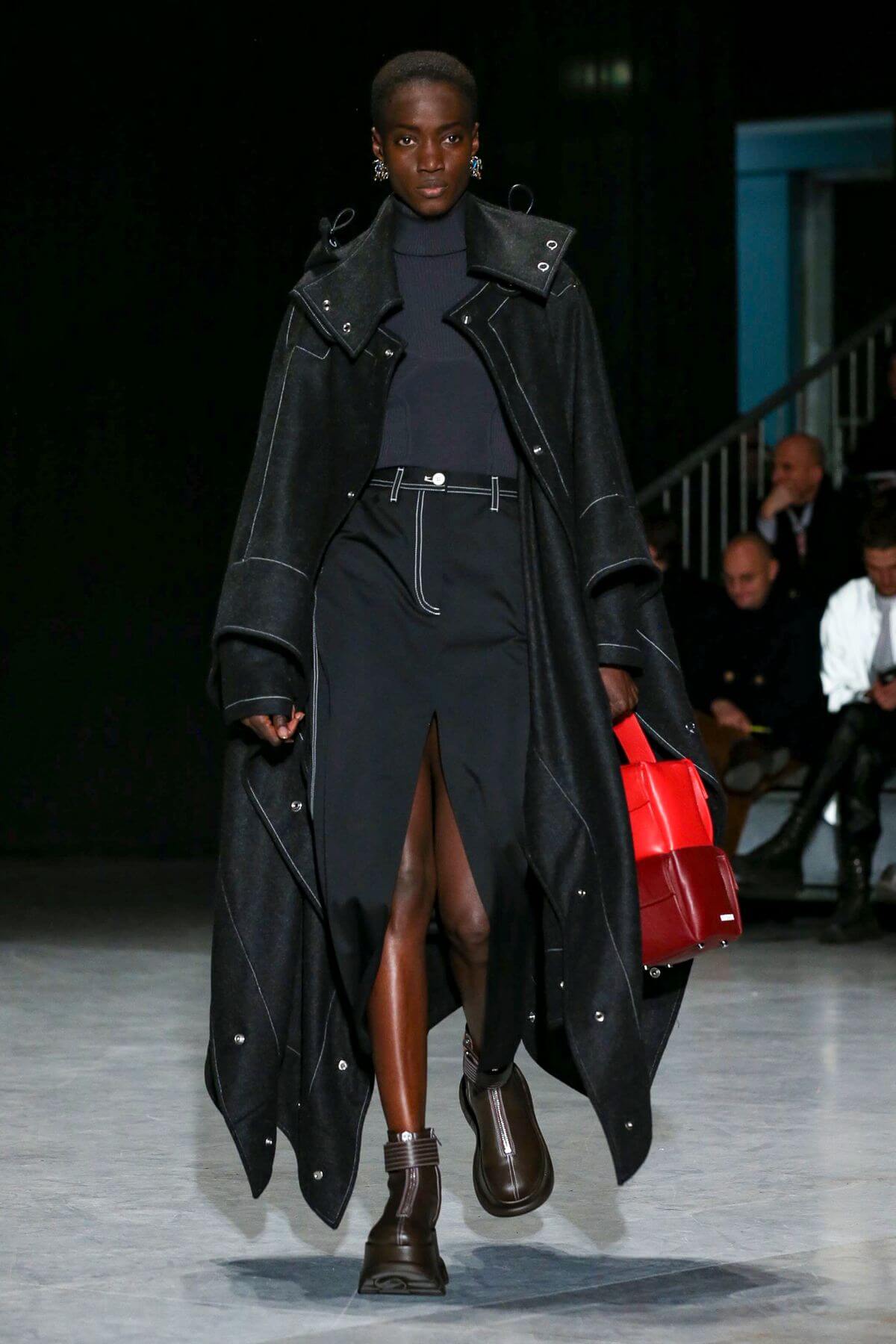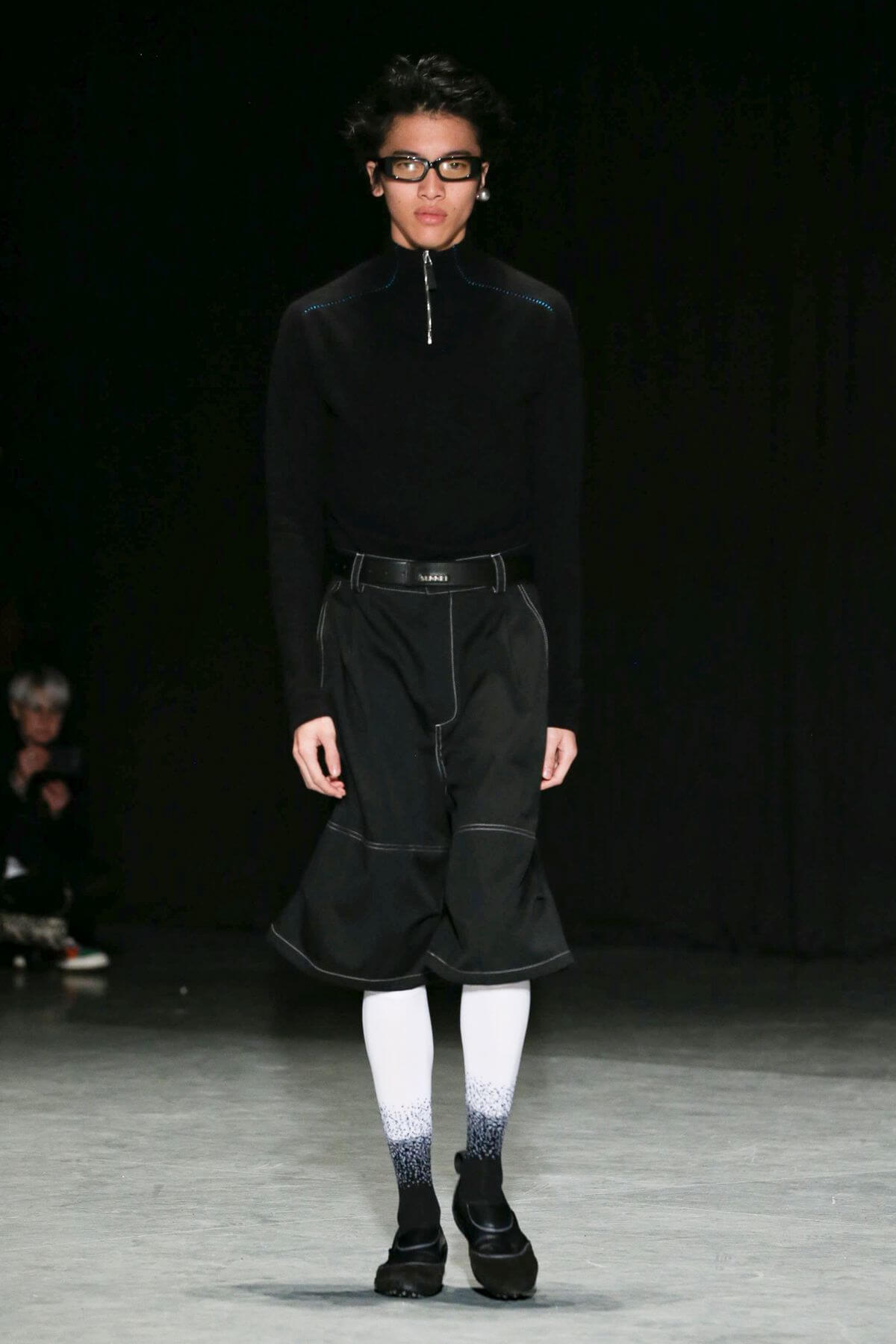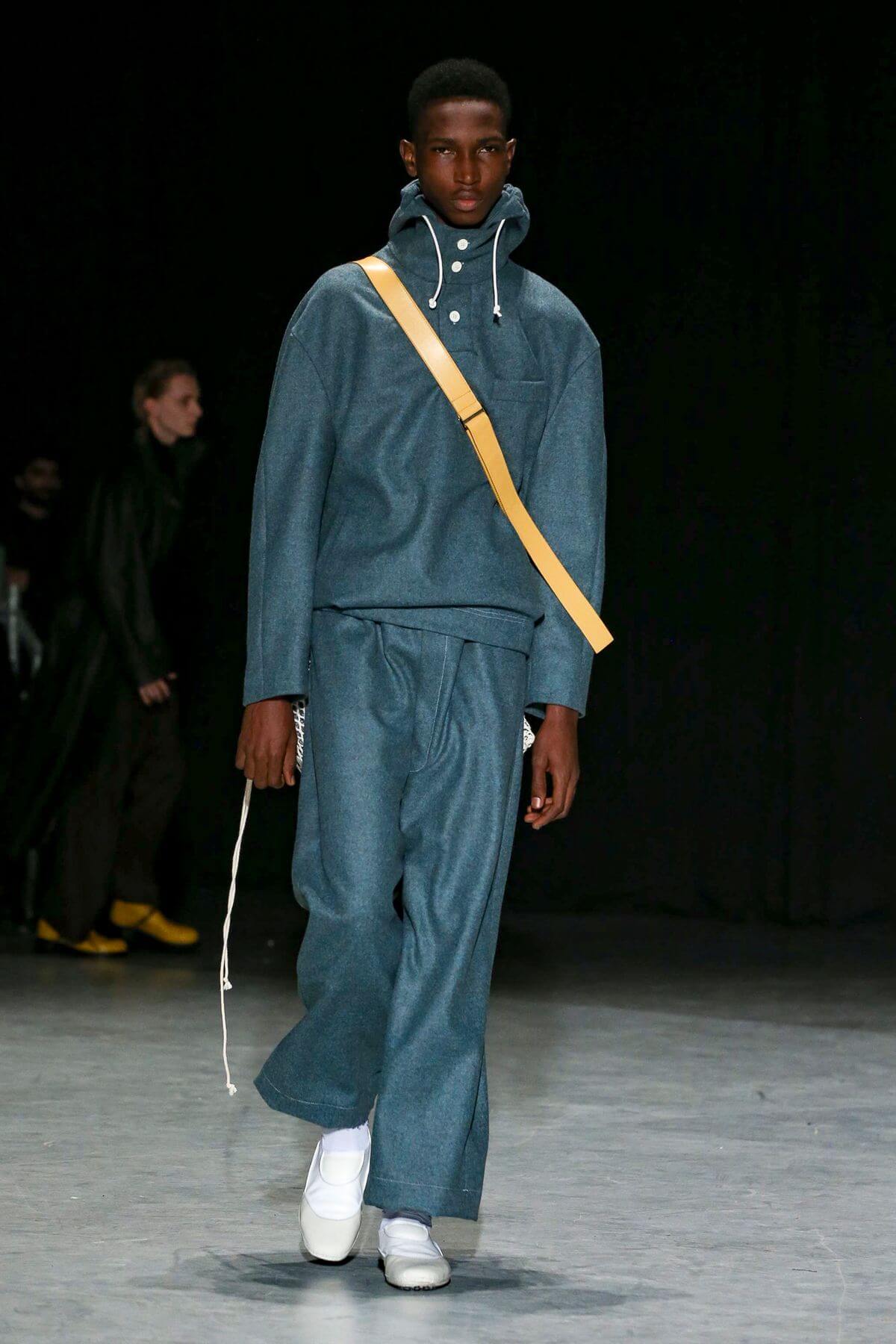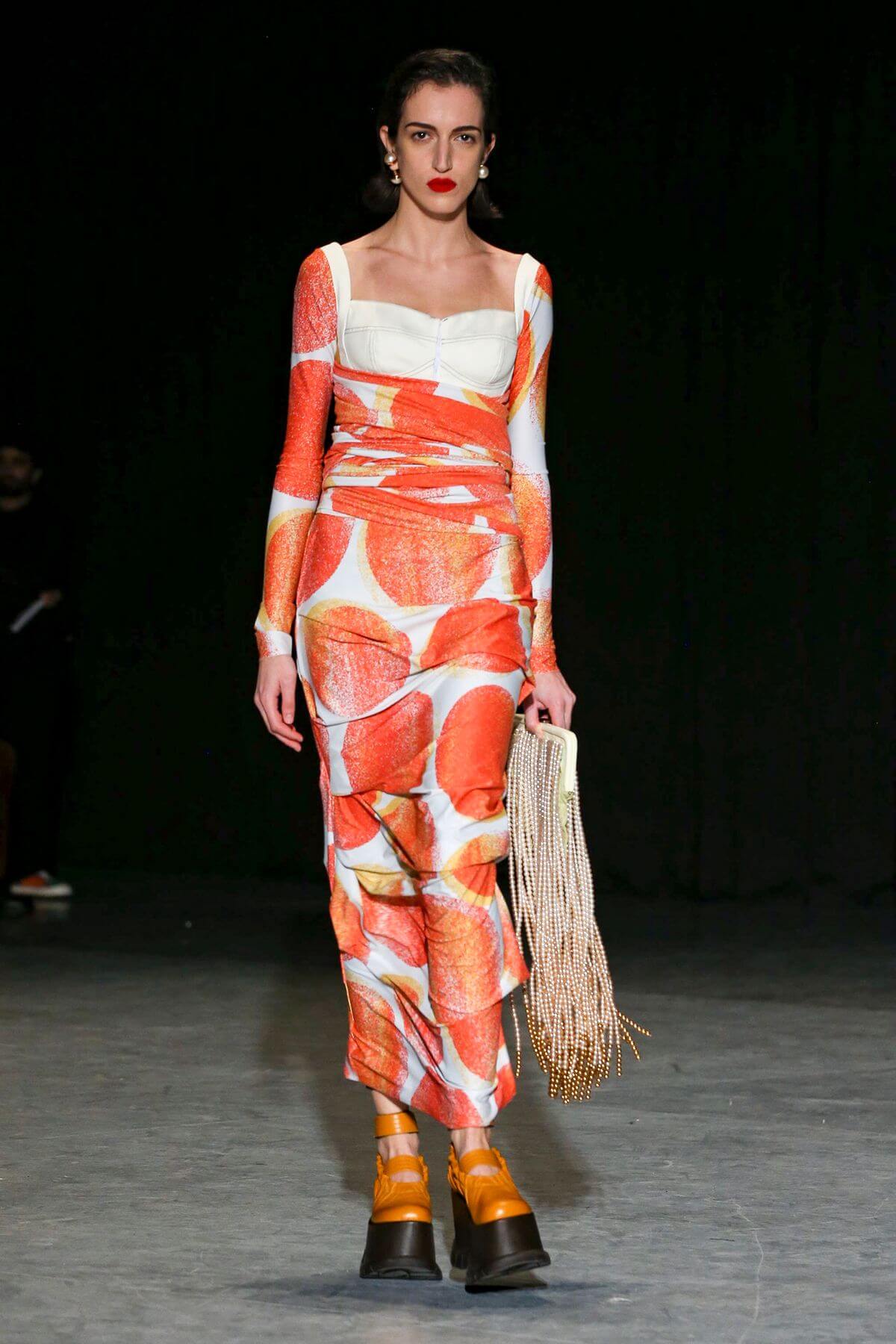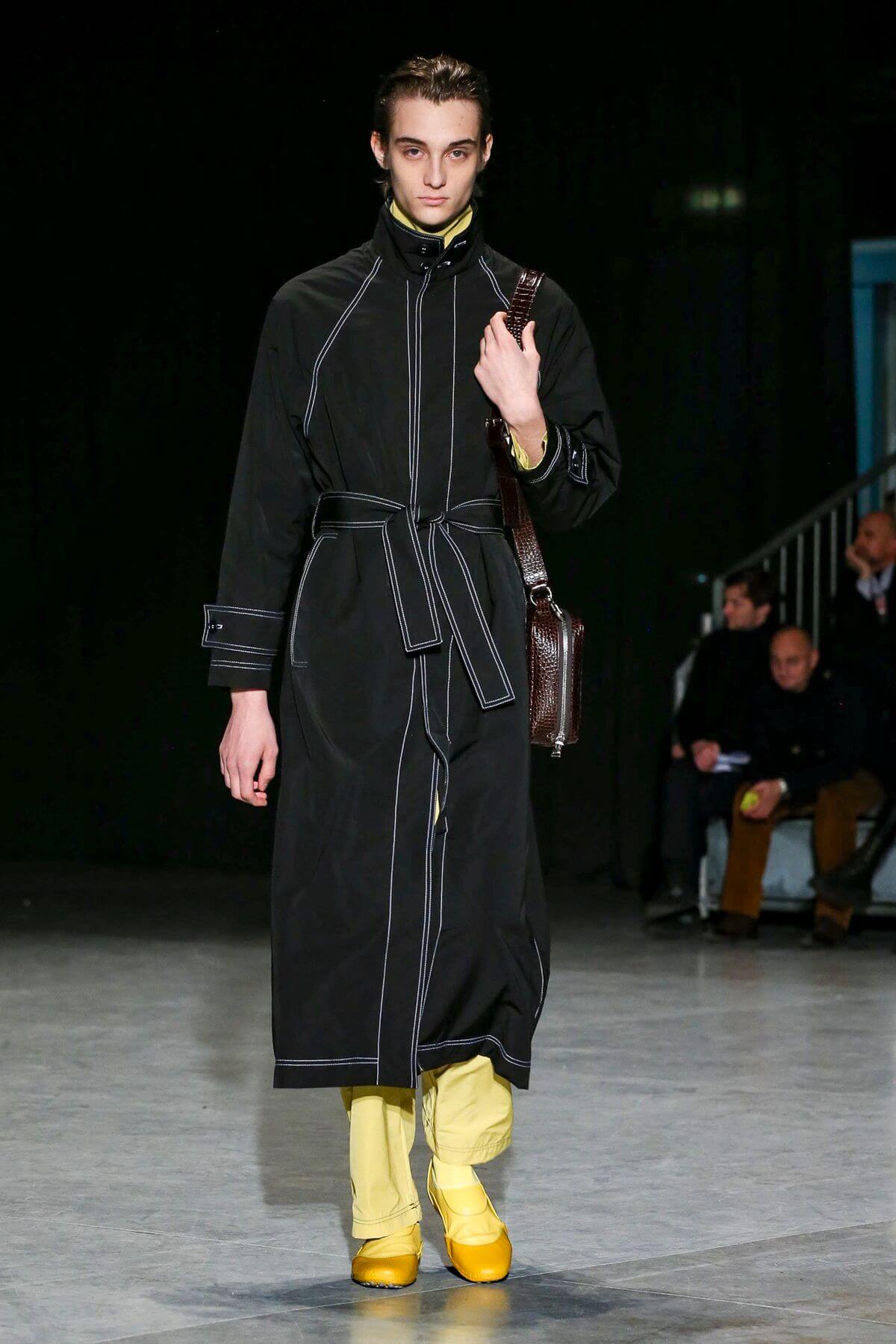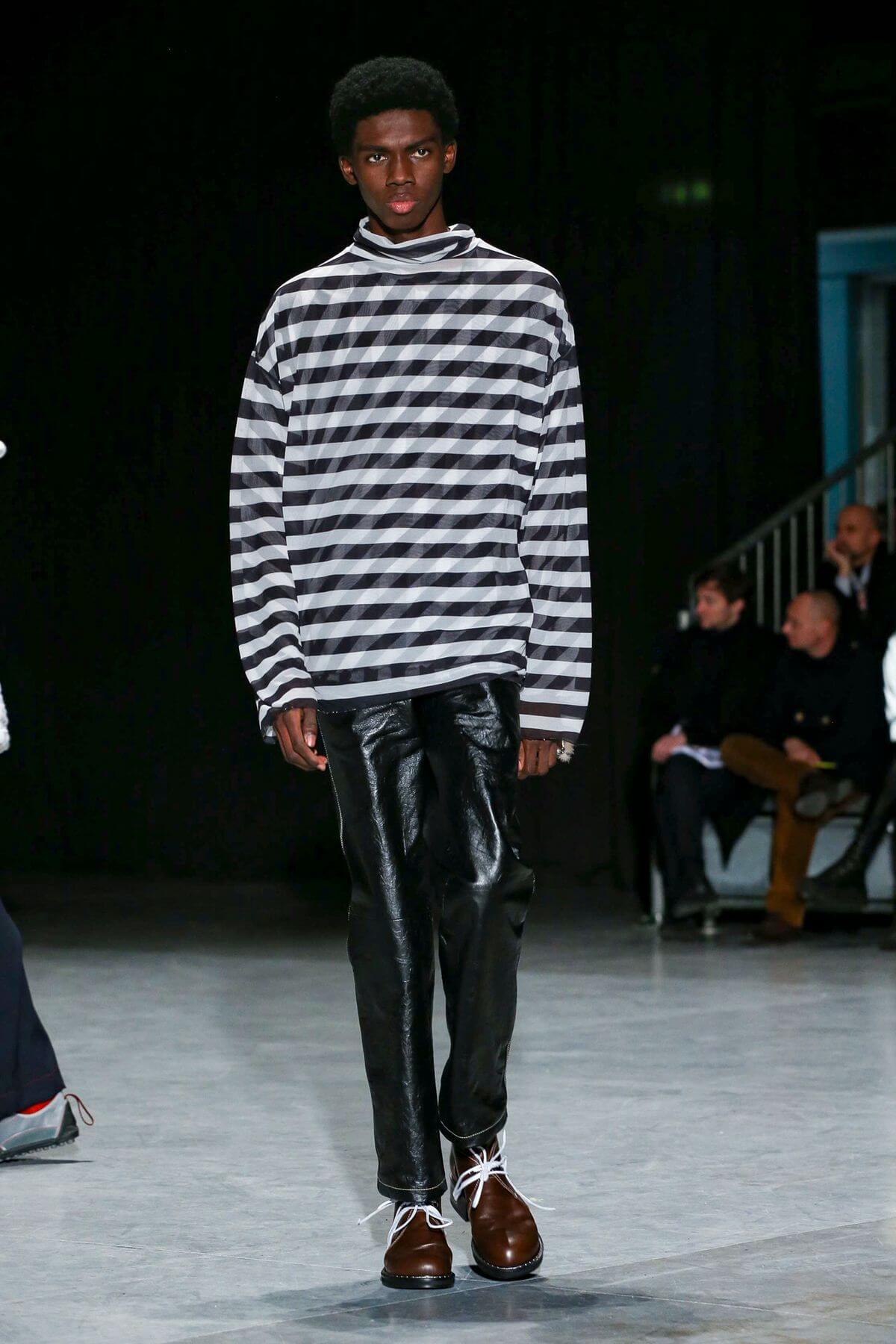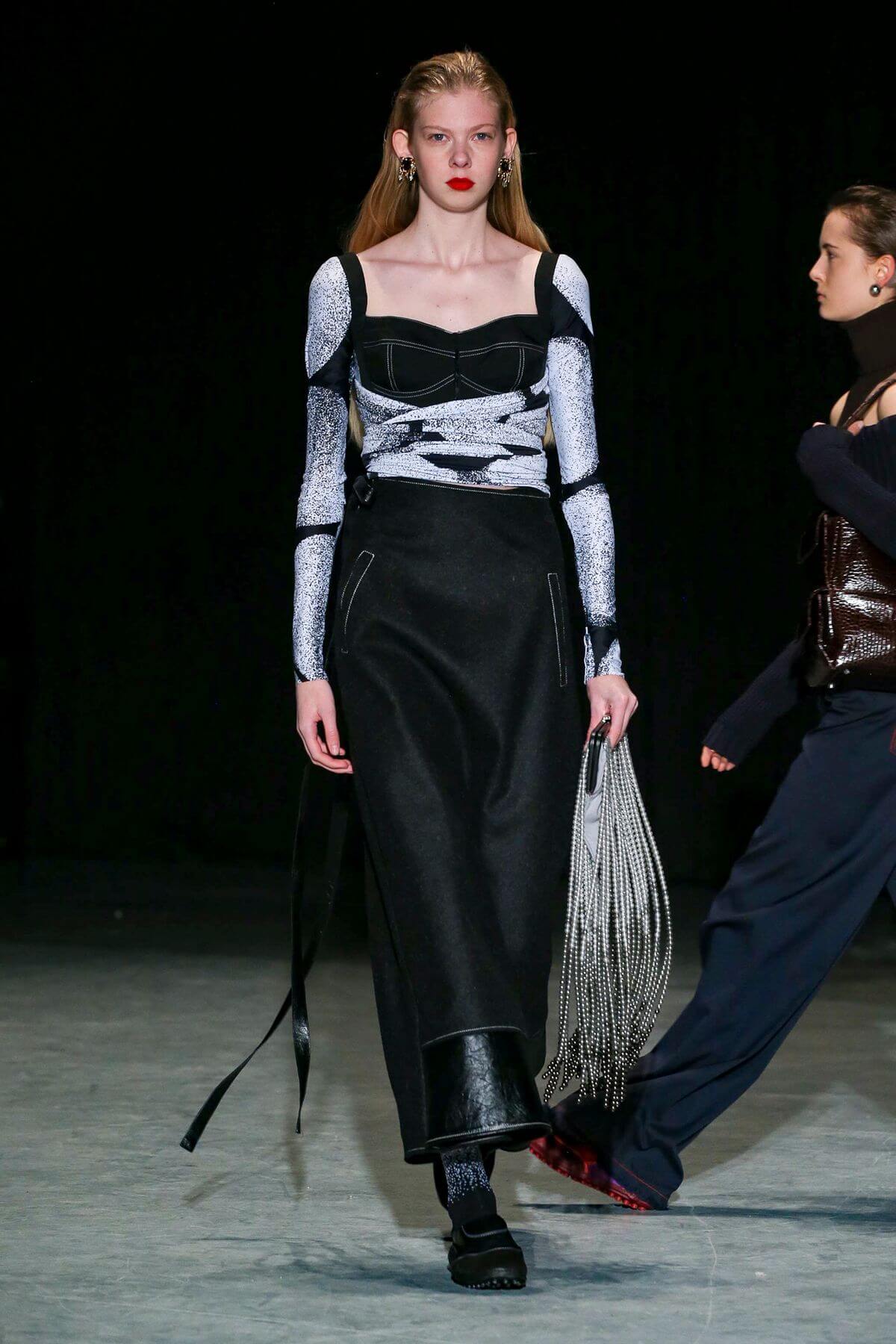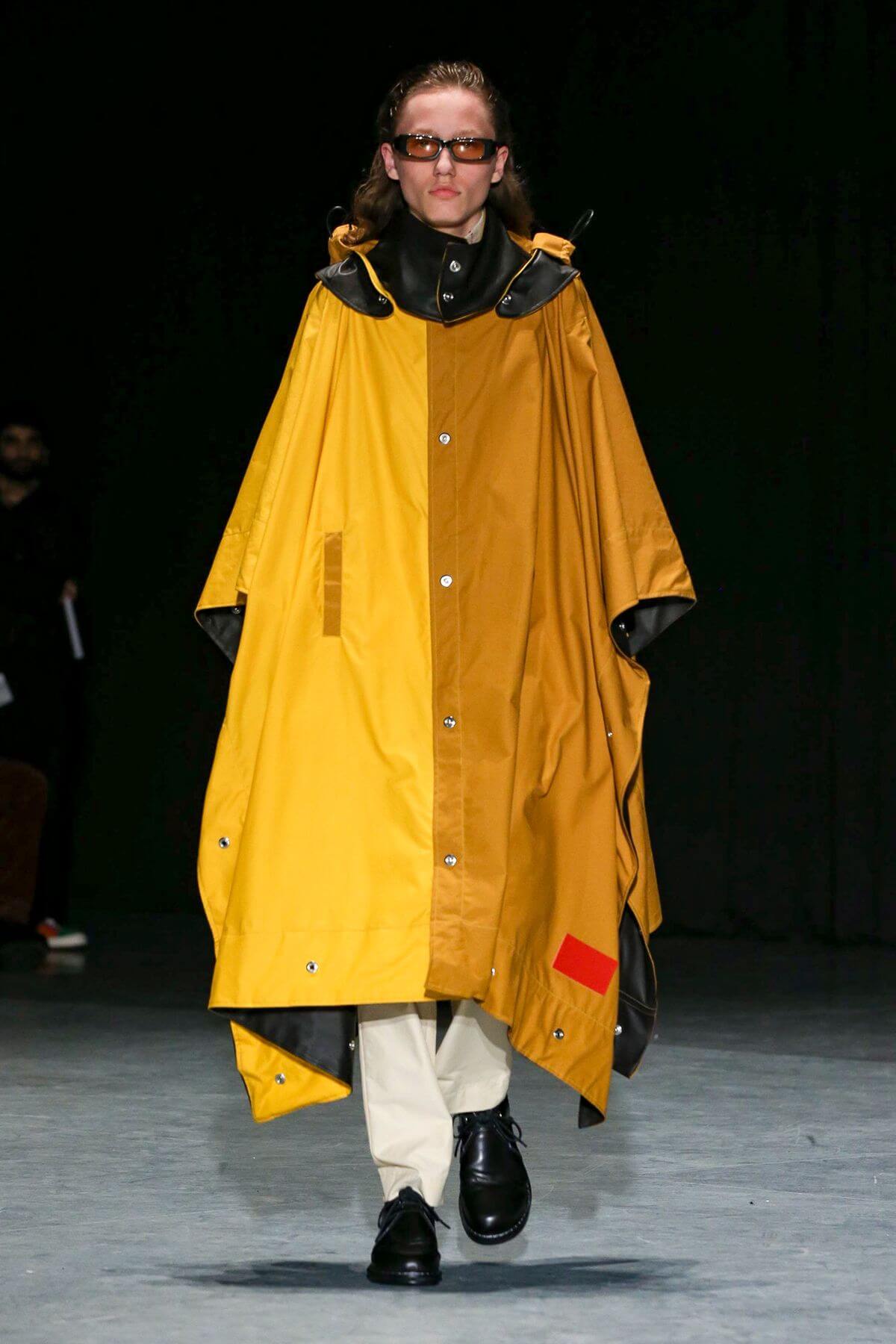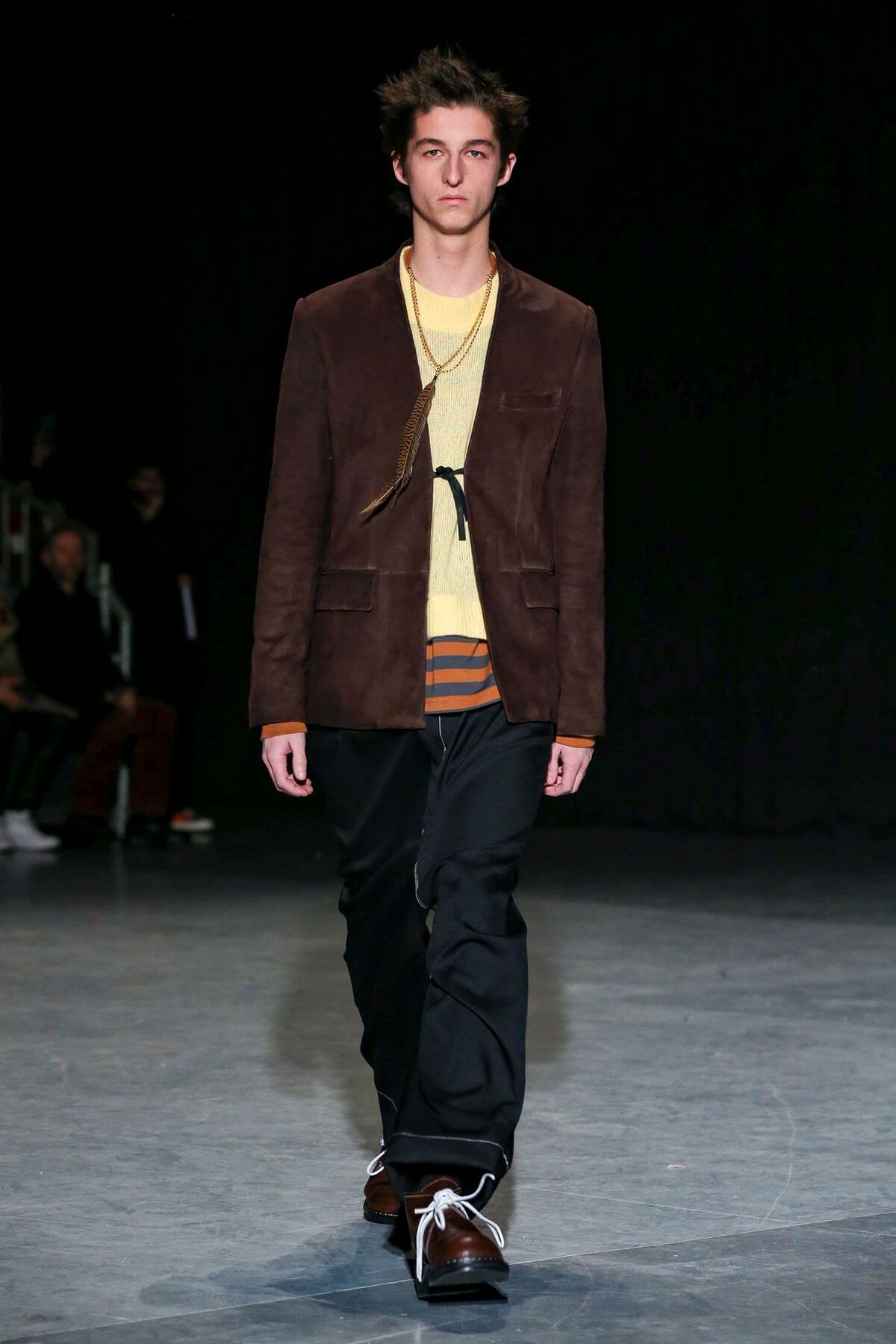 But, probably the most remarkable thing about their FW20 collection was the ridiculously expensive association with leather experts Valextra for their bag collection.  A beautiful selection of baguette-like purses, crossbody designs and more caught the attendants eye without a doubt. They'll probably be one of this year's most-copped ones.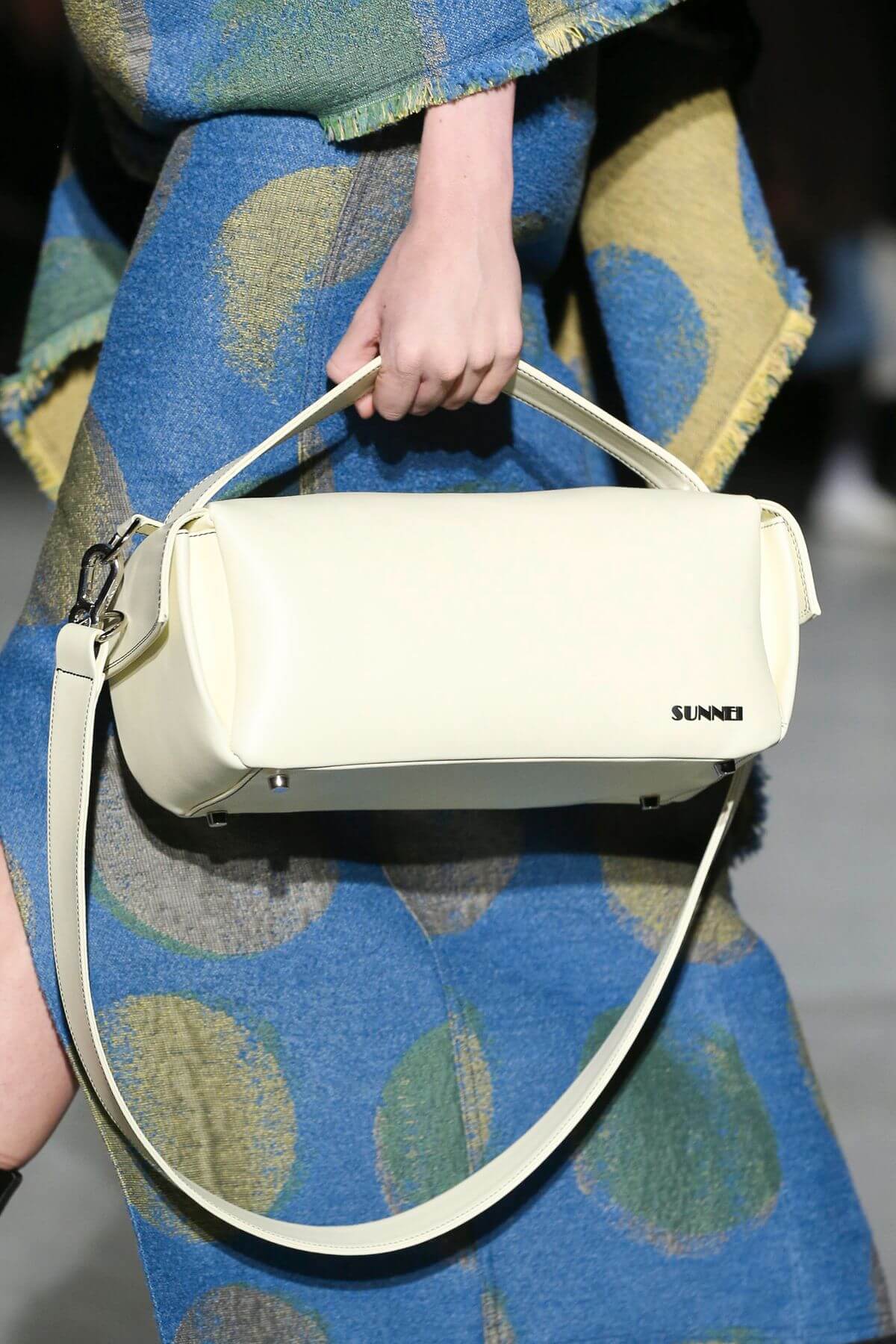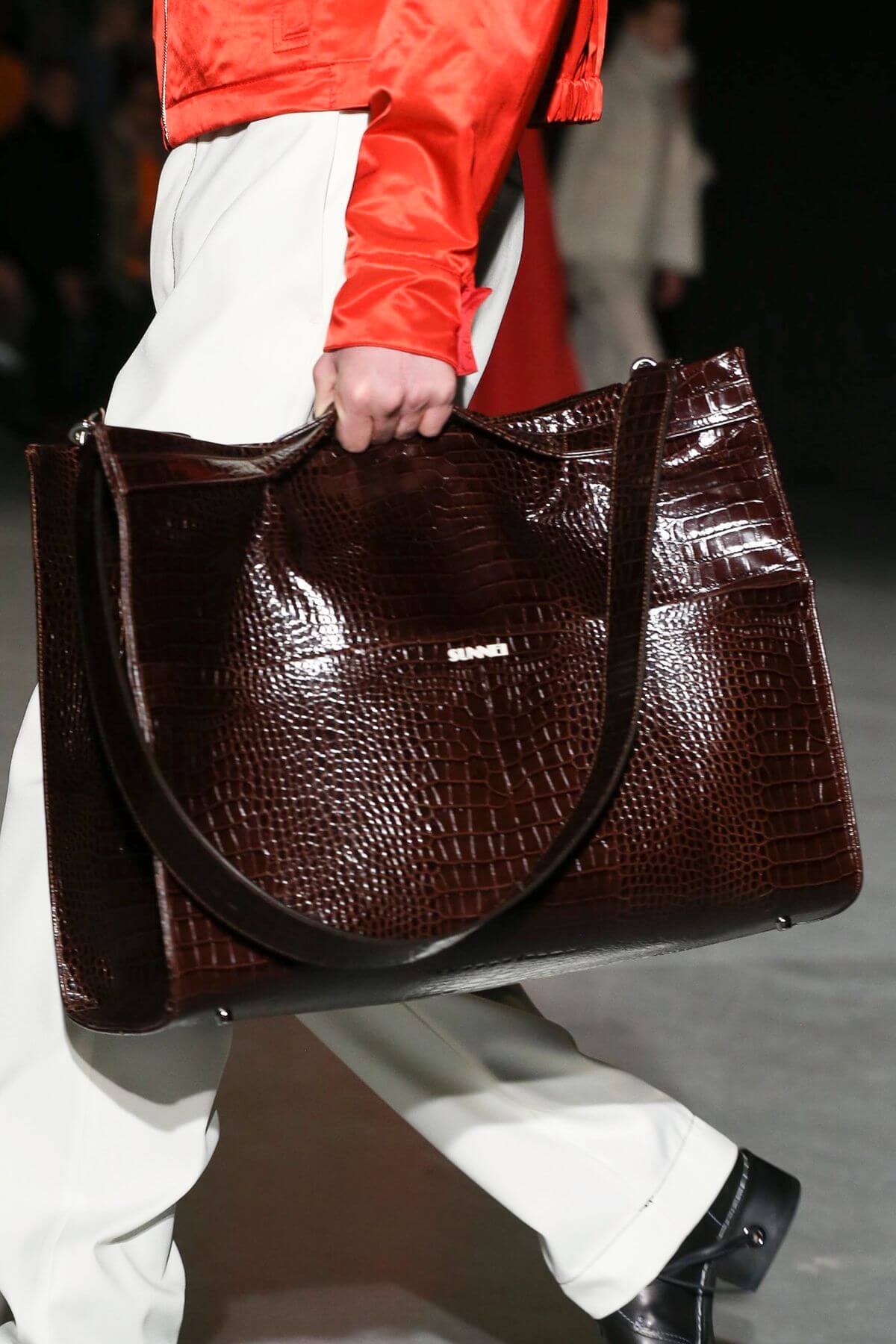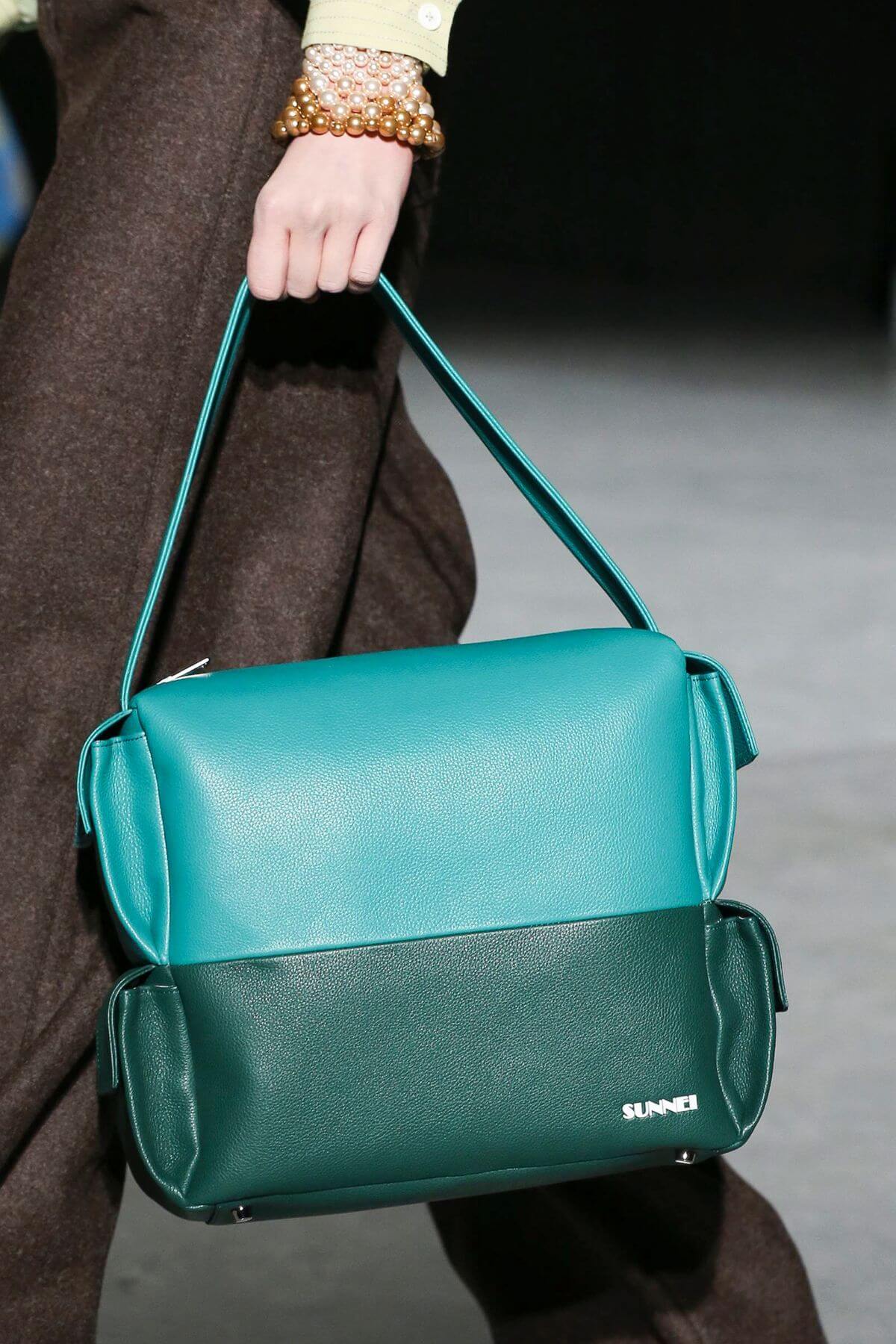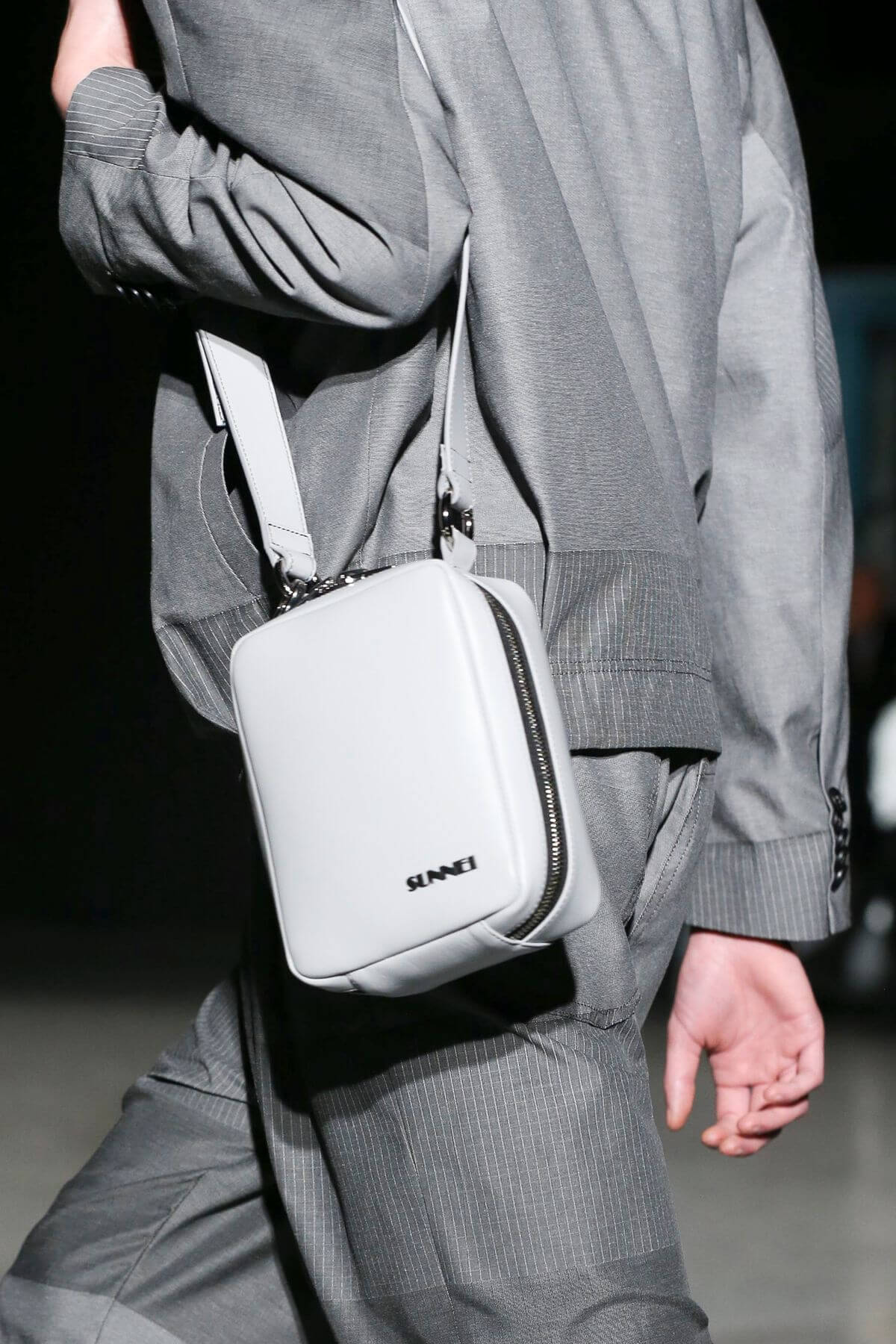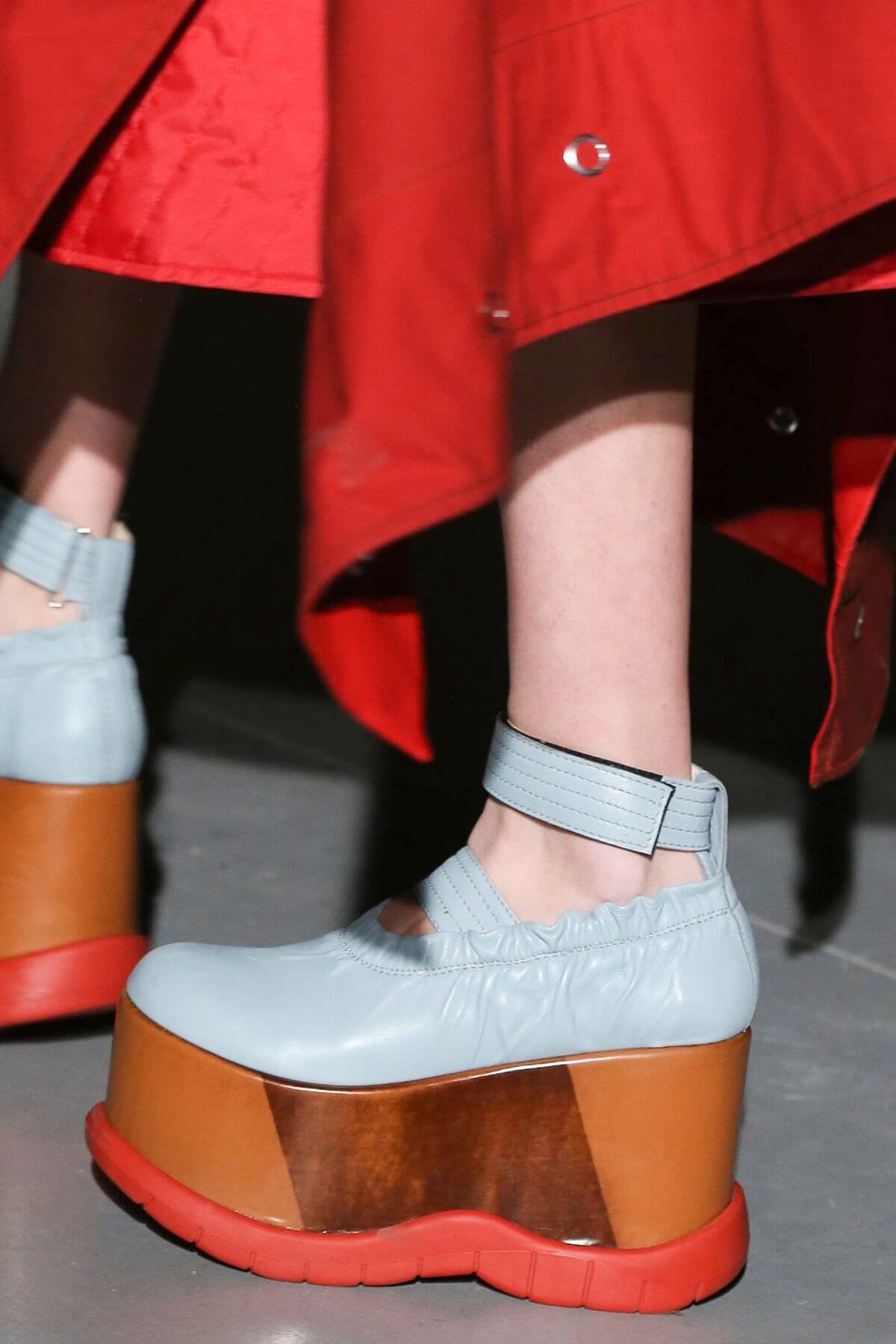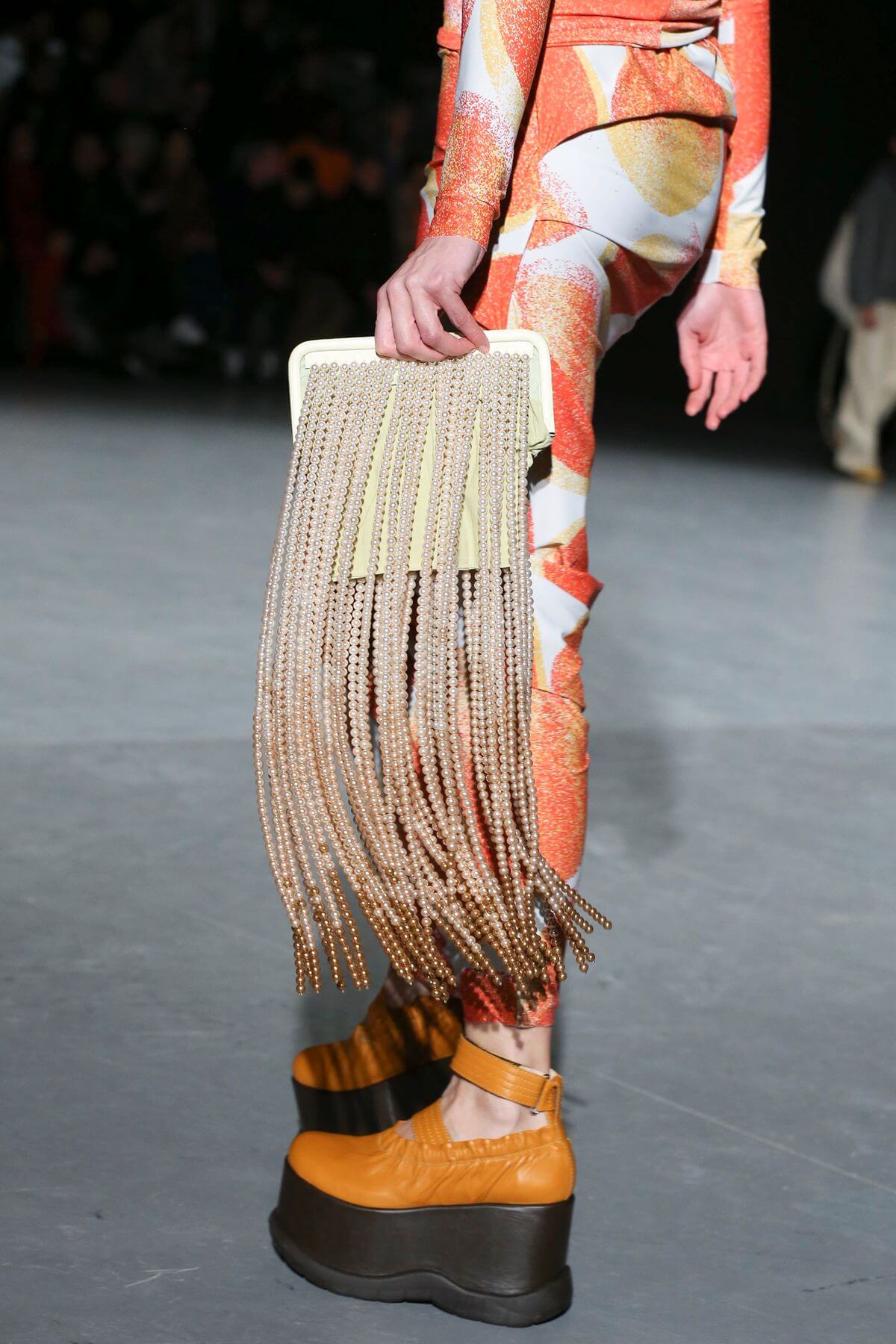 Sunnei is back to loving fashion and they proved they have strong arguments to be loved back by fashion.