READ IN: Español
Cover Photo by JPMV | A few days ago we presented a new HIGHXTAR. ESSENTIALS by Kubo. Behind this name you can find the owner & creative director of fashion temple GR8, the supervisor of Wild Style LA and the consultant to the creative director of YES.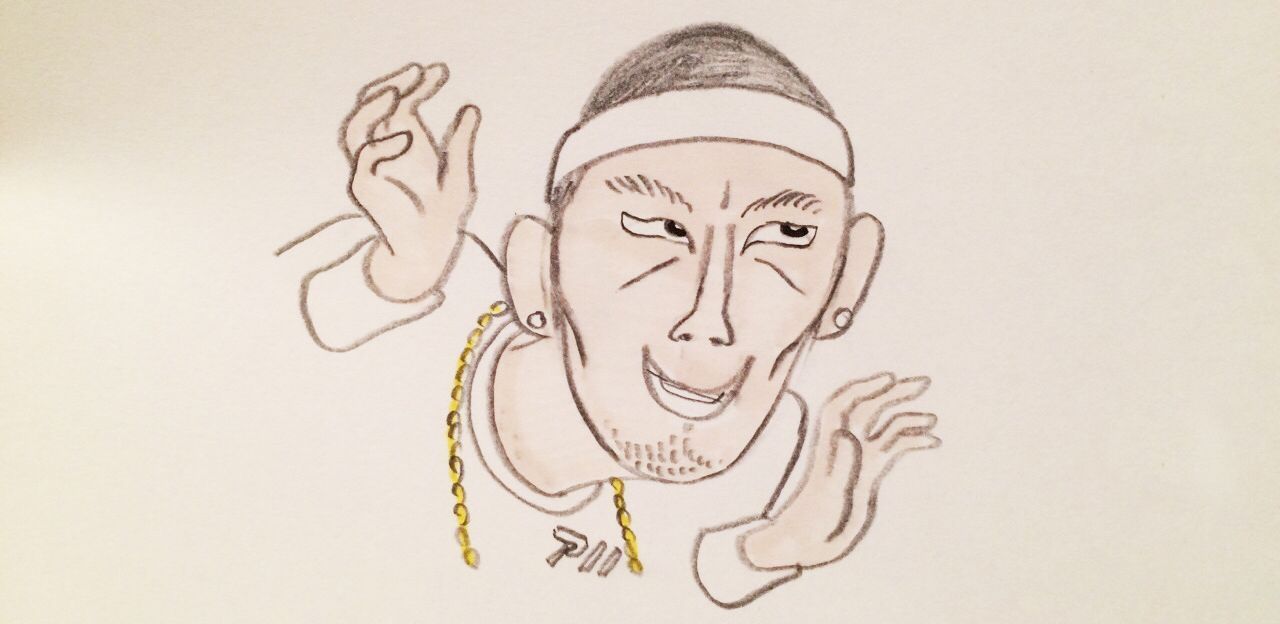 Kubo started at the fashion world when he was 18. Since then he has worked very hard to achieve the status it occupies today. Nowadays Kubo is one of the most influential personalities in the high/concept fashion industry. GR8 (Tokyo) & Wild Style (Los Angeles) are places that any brand would like to sell and Kubo is responsible for selecting  the ones which will enter his stores.
After exchanging some emails with his lovely assistant Yasu, Kubo talks with us about the Japanese fashion industry and GR8's world.
You can read our interview with Kubo below.
#mustfollow: Kubo: Instagram / GR8: Instagram
Address:
Laforet Harajuku 2.5F, 1-11-6 Jingumae, Shibuya, Tokyo, Japan – www.gr8.jp
–
Highxtar (H) – When was your passion for the fashion world born?
Kubo (K) – I'd been very picky about what I I wore since childhood, and in earnest I came to start my career from a sales job when I was 18 years old.
H – GR8 is one of the world's fashion temples and a must visit for all those who love street culture. Ranging high to low in price and sport wear to denim in style, the store seems to have a unique mix of brands. What aspects do you value the most in a new brand to decide introducing them in the GR8 world?
K – Mind, vision and philosophy from the designer. I don't make a decision just depending on products, as GR8 is not solely selecting brands but also picking up personalities of the designer or director of the brand. I think this attitude has allowed me to create the uniqueness of the store, which might be quite rare to find anywhere else in the world.
H – When have you realized that GR8 is in the top of concept stores in the world?
K – I do appreciate your words, but I don't think GR8 is on the top yet and will make more efforts to keep on developing it.
H – The boundaries between high fashion and streetwear continue to be blurred more and more.… Where do you think GR8 takes a position between them and why?
K – Without my intension, I think my store has always been at a unique position, and actually one of the important store concepts for me is not belonging any of those categories.
H – Since we jumped into the fashion world, we've always heard that Shibuya & Harajuku were the center of fashion & cool hunting in Japan. Could you confirm us whether that is still the case or not? Also as a buyer who is based in these places, what is your secret key to discover a brand that would become a must? 
K – Before everything, I would like to say thank you for your nice thoughts for those places. However, I have to mention that I now feel the power of the Japanese has been getting less and less these days, unfortunately. Now those places are significantly supported by foreign visitors with big curiosity. So it might be said that checking the styles of those people is the best way to find new brands and a massive inspiration for myself.
H – We admire Wild Style in LA as much as GR as the both have the best eyes to select cool brands and products across the world…. We can see your connection with LA is quite strong and also you visit there very often… What is the link between both?
K – I am the owner of GR8 but the supervisor of WILD STYLE at the same time. That is the reason why these stores share the same DNA, and I think they are related by blood like brothers, although locations and nations are so different that expressions and sales might also look different at all. 
H – We have tried to understand the differences between each project we can see on GR8's website, but it's a little bit tricky because of the language barrier of Japanese… 🙁 So the best way to understand them fully is to ask you, could you explain us what is your role for each project, namely GR8, YES and PHIRE WIRE?
K – I am the owner / creative director / head buyer of GR8, a consultant to the creative director of YES, and GR8 is assisting the business of PHIRE WIRE, which is the brand launched by the creative director of YES. 
H – The presence of Japanese streetwear brands in the European market has increased a lot in the past years. The brands like Neighbourhood, WTAPS, Cav Empt, A Bathing Ape and Undercover, have been picked up by the european's best streetwear stores like Slam Jam, Caliroots, Inner etc, but in your opinion what is behind this boom of Japanese streetwerar brands in the world?
K – All of the abovementioned brands are run by the people who are in almost 50s. These people in the generation have had a philosophy which we can be proud of in today's world as the Japanese. I'm sure the current boom is result of the fact that the essence of the philosophy has touched the people across the world.
H – We observed that European brands like MISBHV, Gosha Rubchinskiy, PALACE, Vetements, or Nasaseasons etc, took the same direction in a past few season, which was the post-soviet & post-punk influences… Do you recognize that kind of dominant trend in Japanese streetwear scene?
K – I don't perceive any of those tendencies in Japan at all. Originally the anti-social ideology was dominant in Japan ages ago and it seems the young generation today is not really into it. That might be simply because of a national character of Japan today.
H – We love the French artists like Bromance, Gener8ion, Club 75, Club Cheval etc. GR8 seems to be well connected to Paris in some nice ways… How were the collaborations with the collective born? Also are you working on something new with them?
K – I met them all through KIRI, the creative director of YES and PHIRE WIRE. The collaborations we have done so far are simply natural reactions to the shared taste of music and ideas. The collaborations as products have been consist of PHIRE WIRE X BROMANCE and PHIRE WIRE X GENER8ION, for now.
H – Some time ago we wrote about the "Swiss Wave" and ARMES is right in the thick of it… How did you come to discover ARMES, and what is the primal reason why you decided to work with them?
K – I came to know the ARMES brand through BROMANCE team too. ARMES has a very unique concept with DIY mood, and does not really do many distributions but I respect them as they are very serious about what they do.
H – You are always travelling and attending fashion shows & tradeshows around the world. Could you let us know the upcoming brands we should put our radar on over next sesons? Also in regards to Japanese ones,… which do you think we must follow closely?
K – I would say all the brands stocked at GR8 are the ones you must check out. Please keep your eyes open for them all and the store itself. Regarding Japanese brands, PHIRE WIRE and Cav Empt are always the best to follow.
H – You are with GR8 so probably you don't need go shopping to anywhere else, but… for example when you are abroad, which store are your favorites to spend the money?
K – WILD STYLE in LA, MACHINE-A in London, VFILES in NY and Club 75, to name a few.
H – Finally, what next projects are you currently working on? Do you think it would be possible for us to see GR8 in the Europe in the future?
K – The store expansion and a new store with a new concept coming soon both in Tokyo, and will put more energy on PHIRE WIRE too. As for the European market, it all depends on investors there lol!
H – Kubo & Yasu THANKS THANKS and THANKS a lot… We are sure that in the future we will do something more together 😉
K – Thank YOU so much! xx