READ IN: Español
Tonight the trendy gastro magazine TAPAS Magazine celebrates its latest issue #TheIbizaIssue dedicated to the island at Beso Beach Ibiza. 
Beso Beach has inaugurated the 2022 summer season with its new location in Ibiza. A unique enclave full of charm and personality, which has become a place of pilgrimage for all those who confess to being addicted to hedonism at its maximum expression. For this reason, and because it is undoubtedly one of the most recognised and mediatic beach clubs both inside and outside our borders, TAPAS has decided to present tonight its latest cover dedicated to the island, featuring Jonathan Anderson, head of Loewe.
Ver esta publicación en Instagram
#NoHayVeranoSinBeso
Sounds familiar, doesn't it? The motto of this beach club says that "There is no summer without a kiss"… And it's true, without kiss(es) there is no summer. Even less so in these times. This beach oasis knows it and, for that reason, it has not stopped causing a sensation since it opened: every time the season starts, the kisses return to the endless sands of Playa de las Salinas.
After a winter full of encounters, laughter and the desire to enjoy, Beso Beach Ibiza has prepared itself thoroughly to continue collecting moments during the summer months. Those who come to visit it never forget it. When you see it, you immediately notice that special charm that we all want to feel. That what do I know where time stands still and happiness dwells.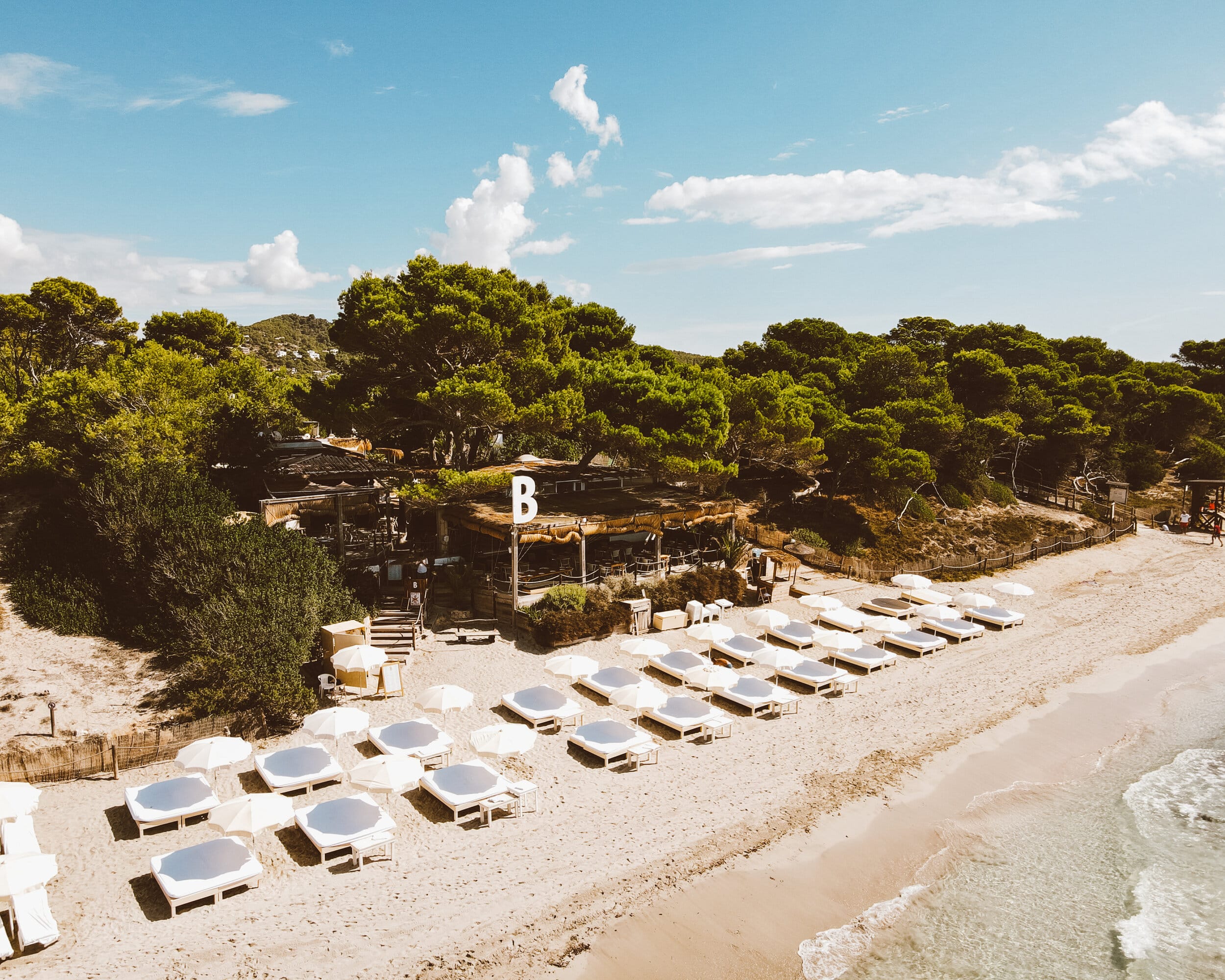 All surrounded by the breeze, the sun and the crystal clear waters that bathe this paradisiacal enclave. Thus, customers and friends of Tapas will enjoy the latest cover of the magazine and welcome the days impregnated by the air of freedom, the eternal sunsets and the magical nights illuminated by the glow of the moon. Crazy… because, as Andrés Rodríguez, president of Spainmedia, points out, Ibiza is boiling, but its back is still turned to the mainland.
Now… Why don't you take a look at the chiringuitos you can't miss this summer?