READ IN: Español
After launching earrings in the shape of a loop of trainer laces, Balenciaga has unveiled its latest Logo Hoop bracelet.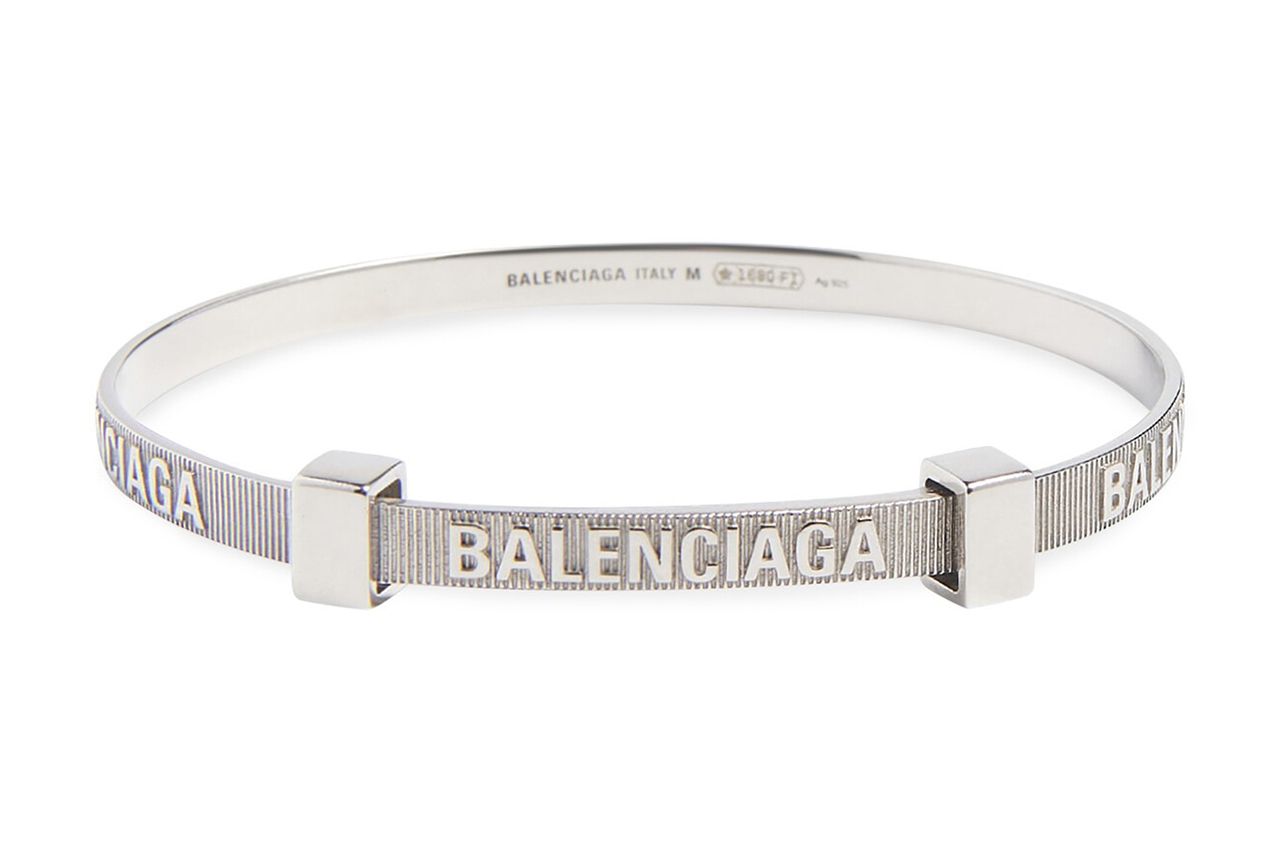 Continuing with Balenciaga's energy that draws inspiration from mundane everyday objects, comes its latest release: the Logo Hoop bracelet. This bracelet has an air of workwear aesthetics, as it mimics the cable ties that function to hold mainly electrical cables.
It's not the first time Balenciaga has taken inspiration from the everyday in its accessories – last year it launched a toy-like bracelet, while in 2020, the house created bracelets that mimicked watches. Now it's the turn of the zip-tie, a piece of hardware that has received a makeover.
Available in gold or chrome-plated silver finishes, the accessory sports the Balenciaga logo across the entire diameter of the bracelet. The grooves are an ode to this tool of the trade, contrasting the smooth interior that reads "Balenciaga Italia" along with the distinctive stamps and 925 credential.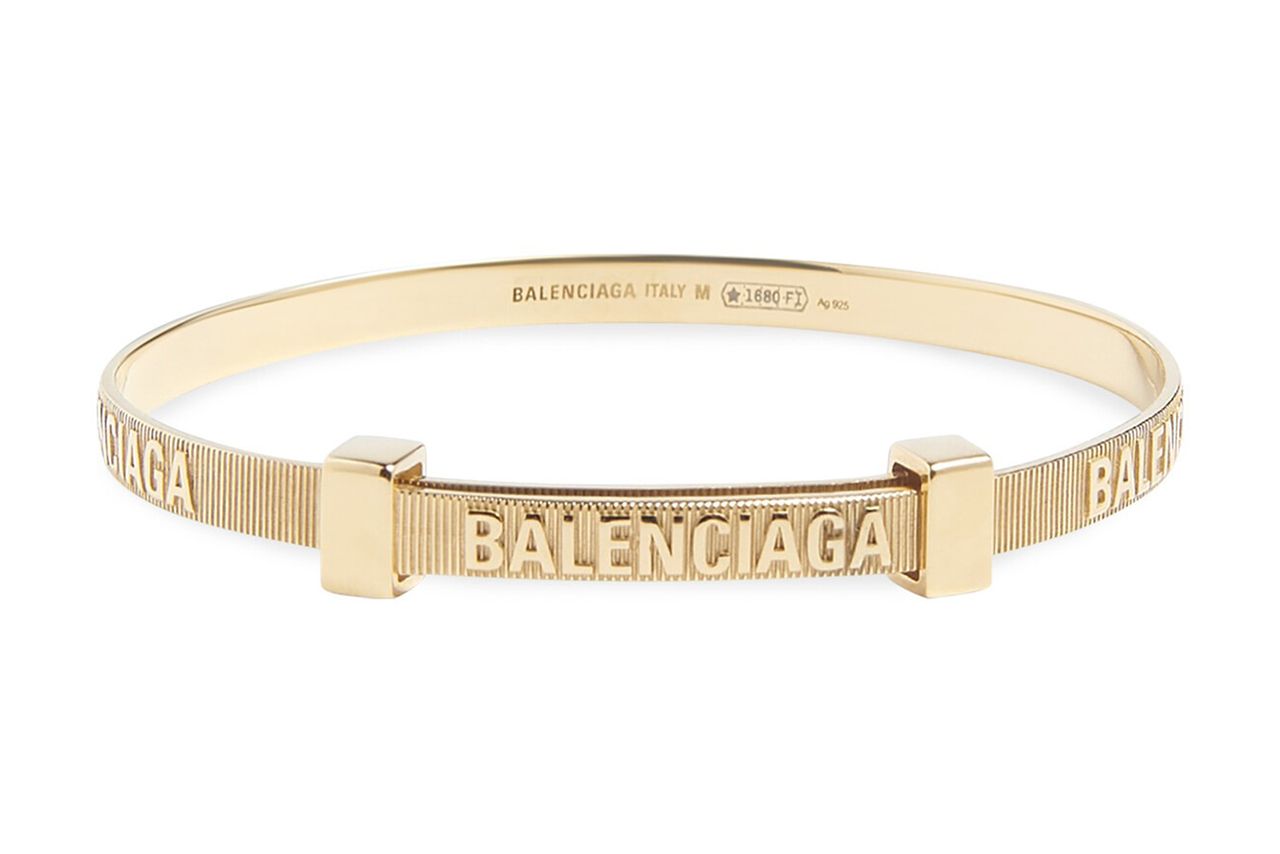 The Balenciaga Logo Hoop bracelet is now available in shop or to pre-order online. 
Now… Why not take a look at Balenciaga's latest earrings are laces?