READ IN: Español
Given the current situation, we present a new section. Parties are not what they used to be; that thing of constantly meeting at friends' houses is quite boring. Do not worry, we have the solution. We have prepared a selection of the best places in Madrid where you can enjoy the best brunches. Don't you think it's suggestive? But remember to respect every sanitary measure and above all, do not invite more than 6 friends. Prepare your address book, we start!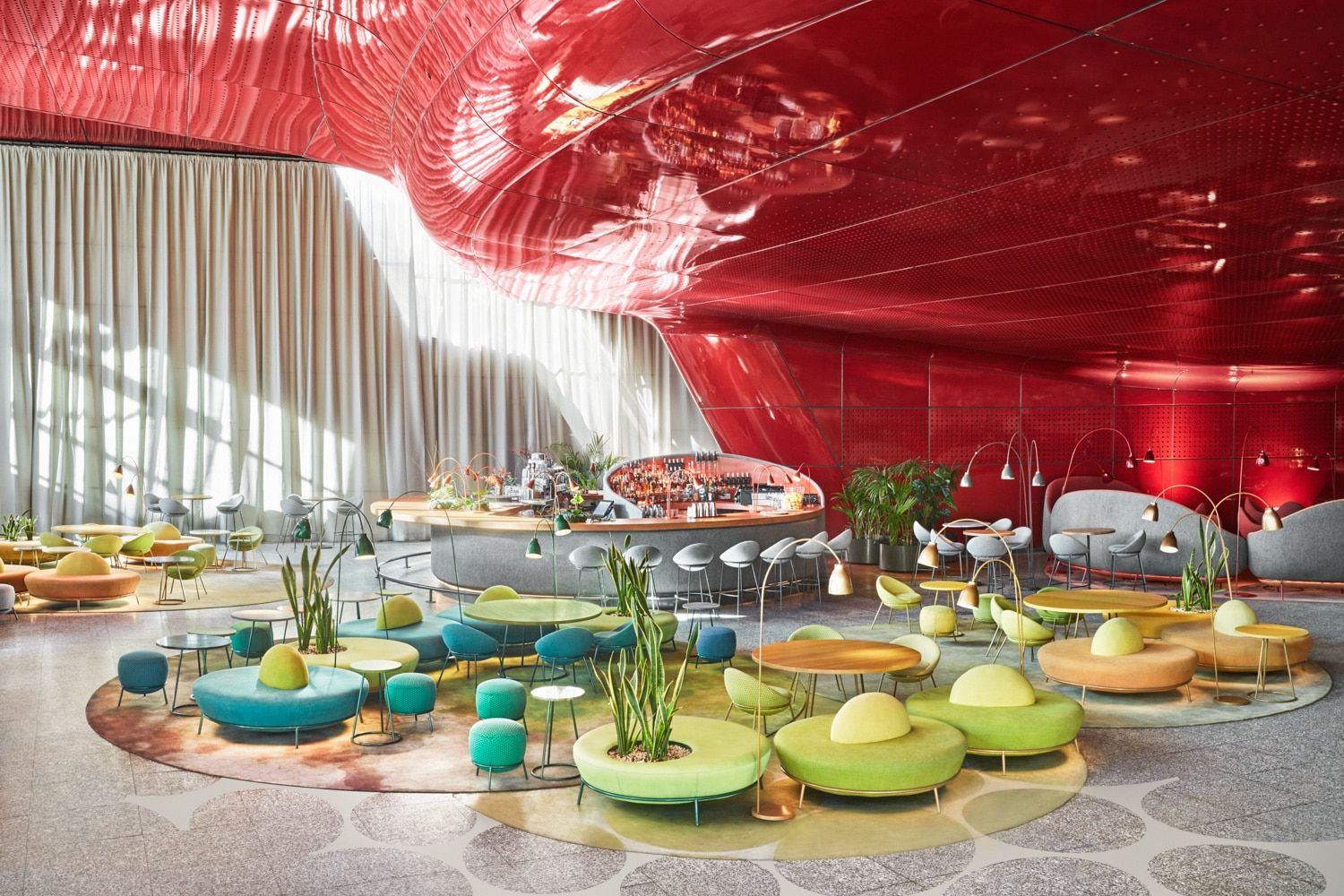 Zenith
Brunch all day, every day! That is their motto. If you like pancakes, this is your place. Zenith prepares the best ones in town. In addition, its wide and varied menu offers from the most delicious and fruity smoothies, to french toast or poached Benedict eggs on water toast.
Delicious, isn't it? Accompany any of these dishes with a good coffee and enjoy the experience to the full.
(28 Velarde Street. Every day of the week from 09.00 to 19.00)
NuBel, fill yourself with art
The most artistic brunch in Madrid. Located in the vicinity of the Reina Sofia Museum, Nubel offers a great selection of appetizing dishes. The most complicated part is choosing what to drink. The options range from salmon and avocado to eggs Benedict, scrambled or poached.
You can accompany all these options with a good coffee or a glass of wine while you enjoy this pleasant space designed to please even the most demanding.
(43 Argumosa Street. Brunch is served from 9.00 to 14.30 h.)
Café Comercial, a classic
As they say, classics never go out of fashion. This is the case with this typical bar located in the heart of the capital. The Café Comercial is back with more strength than ever after its reopening, including in its menu not only lunches, snacks and dinners, but also brunches.
The menu is created by the chef Pepe Roch and includes from French pastries, to yogurt with muesli or more elaborate dishes such as burrata with tomato, cheeseburger or pancakes. Add a nice cup of coffee or tea to complete your brunch. If you prefer, you can order a bottle of champagne. We leave it up to you.
Sep7th terrace, Only You Atocha
Have you ever walked around the eastern part of the retreat and thought about where you might stop to rest? Without a doubt, the terrace of the Only You Hotel is the answer. The Terraza sép7ima restaurant is located in a magnificent setting that connects not only with the most cultural part of Madrid. Its proximity to Atocha Station also makes it a meeting point.
Go up to the seventh floor and let yourself be carried away by the smell of freshly baked bread; taste the best French pastries; or try an endless number of appetizers. All with a view, of course.
(Paseo de la Infanta Isabel, 13. Every Sunday, from 12.30pm to 3.30pm – from April, also Saturdays)
Magasand
It has always been known for offering nutritious and healthy varieties. Now he is joining the brunch wave and adding new dishes to his menu. Try his famous crepelettes, a fusion of crepes and omelettes. Our favourite is undoubtedly pesto. A highlight is their offer for vegetarians and vegans. Try the hot vegas or one of their salads.
Something sweet? They also prepare delicious açai bowls or varied seasonal fruit dishes.
(Calle Columela nº 4, Calle Travesía de San Mateo nº 16, Calle Tomás Bretón nº 5, Calle Ayala, nº 28)
El Bistró de la Central, coffee between books
Do you like to read? I'm sure you like this place. Located inside Callao's Central, this restaurant offers an extensive menu to enjoy a brunch while reading a good book.
You can find everything here. From salads to the best carrot cakes or delicious crêpes. Try their natural orange juices or their wide variety of coffees or teas. You won't regret it.
(8 Postigo de San Martín Street)
The Cycling Cafe & Workplace
Lost in the streets of Malasaña? Let yourself fall into the bike. You will love its aesthetics and its soft lighting. Ideal for resting and regaining strength.
In addition to its extensive menu of food, its prepared drinks stand out. 100% recommended is its chai latte with cinnamon accompanied by a delicious cinnamon roll. Also choose between its two brunch options: Classic Brunch Specials and Super Breakfast, for the more daring. The latter includes juice, coffee and dessert.
(San Ildefonso Square)
Barbara Ann
This place offers, besides the best food, good music. They also prepare delicious cocktails, freshly made juices and hot drinks of all kinds.
Five different dishes are offered with two savoury and three sweet options. In case you don't decide, they also have an extensive menu.
(8 de Sta. Teresa Street)
Café del Nuncio, castizo
Do you prefer a traditional breakfast? This is your place. Located in the Latina neighbourhood, this restaurant offers among its varied options the best churros with chocolate, homemade pastries and natural juices.
Its menu goes beyond that. If you prefer you can order one of their lentil dishes accompanied by a glass of red wine. You have no excuse to stop by Café del Nuncio.
(9 Segovia Street)
Apartaco
If you like Venezuelan food, Apartaco offers the best 100% Venezuelan dishes in Madrid. The brunch consists of arepas prepared with the best ingredients: shredded meat, scrambled eggs, white cheese and avocado. They also prepare tequeños and patacones.
If you have missed something we recommend the tres leches cake, you will love it!
(7 Luchana Street)
You have changed your perception and now you join these day plans? We do. See you at brunch!