READ IN: Español
Recently, artist OKUDA has intervened artistically in the lighthouse of Ajo in Cantabria. The striking mural occupies the entire surface of the lighthouse. Thus, many have referred to it as a "heritage atrophe". However, we believe that this artistic expression has elevated the sense of this ancient concrete lighthouse.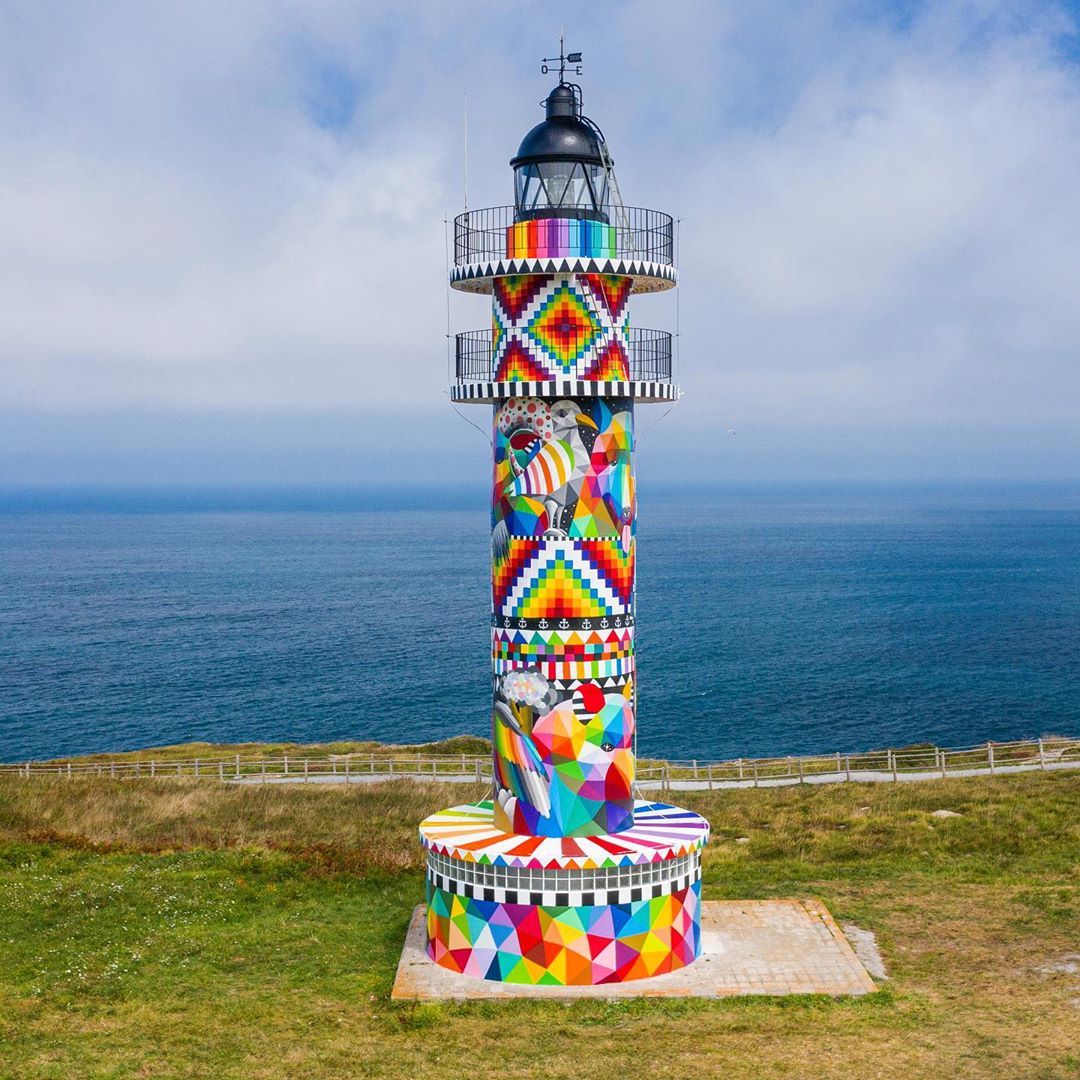 Until now, the lighthouse of Ajo in Cantabria had a sober white color characteristic of industrial architecture. Thus, commissioned by the region's Port Authority and approved by the President of the Community Miguel Ángel Revilla, OKUDA (@okudart) has transformed its appearance. A large mural, painted in 72 striking colors, covers the facade. Thus, a whole controversy now revolves around the artist, the work and the authorities.
"Heritage atrophe". This is how the coalition of "Izquierda Unida de Cantabria" called it. Furthermore, unable to understand the process of change in heritage and culture, they have brought the case before the public prosecutor's office.
Now we ask: where do the limits of art lie, what is considered artistic intervention and what is the damage to heritage? Perhaps, who better knows how to answer these questions are the artists themselves and their professional rigor. In all probability, if the structure had been demolished the project would not have been accepted. But, and taking into account that only the aspect of the facade has been modified, we do not see the problem.
Besides, Contemporary Art has dignified the working-artist relationship. History has also portrayed its controversies. This is the case of Christo and Jean Claude, promoters of Land Art and pioneers in the artistic intervention of public buildings and monuments. 
You can see below the video of the process led by Blas Egea: