READ IN: Español
In this process of reinvention by the cultural industry, it seems that we are beginning to see some light after all the darkness. On Saturday 27 March, time stood still to go back in time and install in Barcelona the biggest European concert held since the beginning of the pandemic.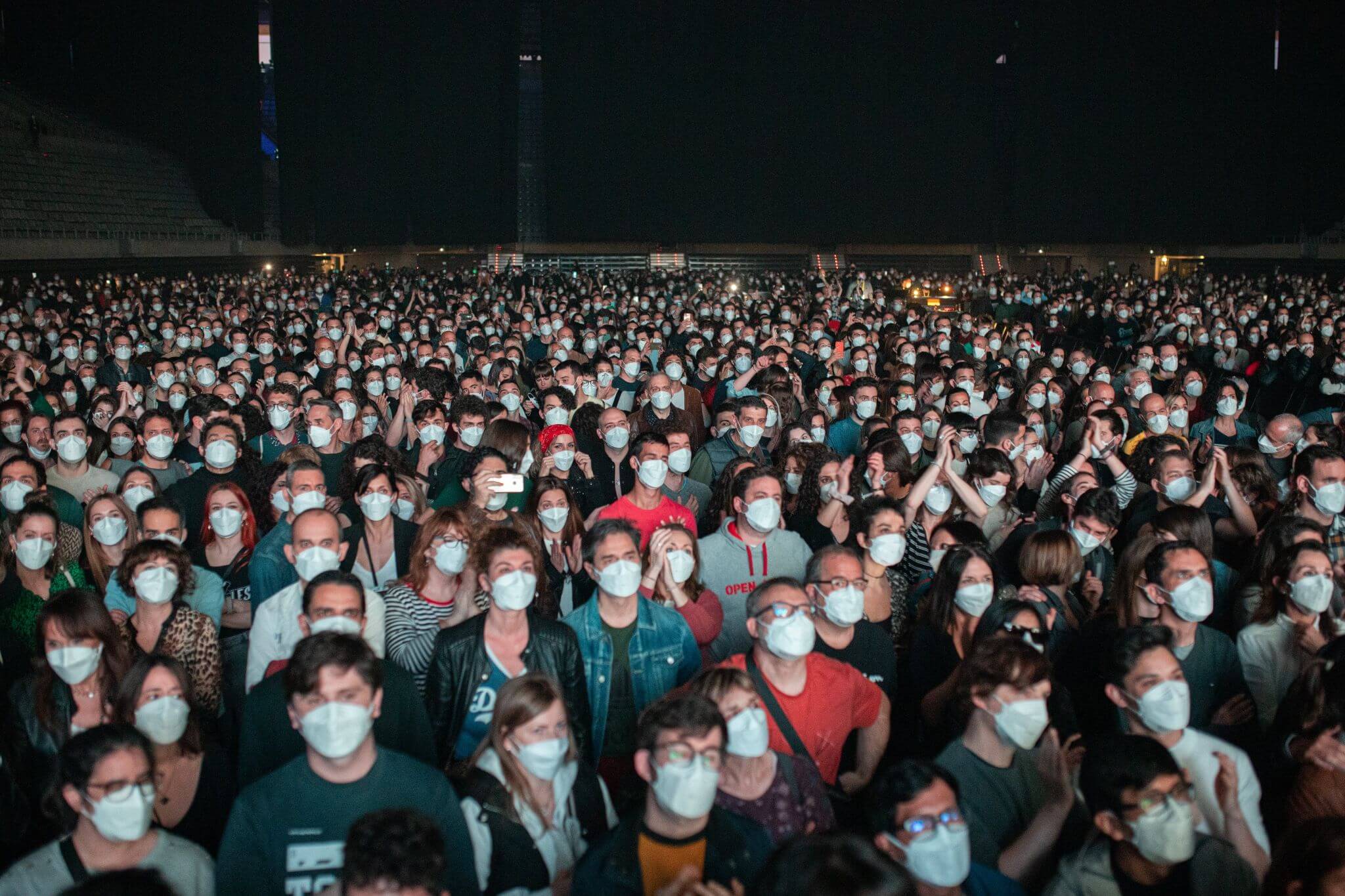 Amidst the rising coronavirus restrictions to block a new wave, the music industry is looking for ways to bring back live music and make us dance like we used to. Even if it's with a covid test in between.
On Saturday, five thousand attendees gathered at the Palau de Sant Jordi in Barcelona to once again vibrate at a concert led by Love of Lesbian. On the morning of the same day, all attendees were asked to take a coronavirus test. Those who tested negative received a message validating their tickets for the show.
During the concert, fans were allowed to mingle freely (mask included) as in the pre-Covid era. This test will serve as an example for the following events in the cultural industry, as Germany did last summer. The positive results at the time illustrated a low risk with a minimal spread of the virus. Will we be back to concerts sooner than expected?