READ IN: Español
Florence-based emerging brand AVAVAV has taken a step into the future with its four-toed monster boots. The pairs "Very Slimy Feet", "Bloody Feet" and "Finger Feet" come together in a collection manufactured sustainably and in small batches.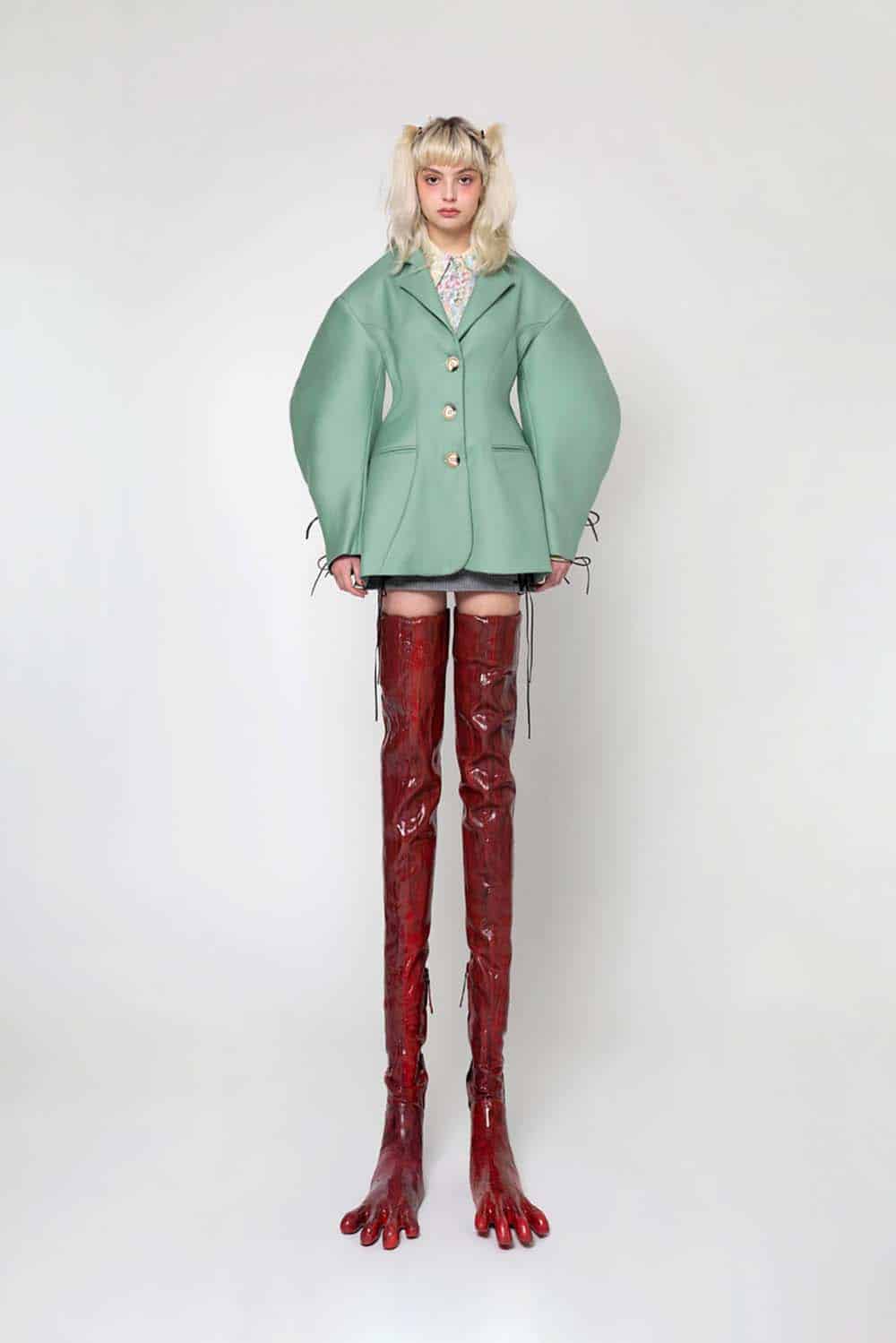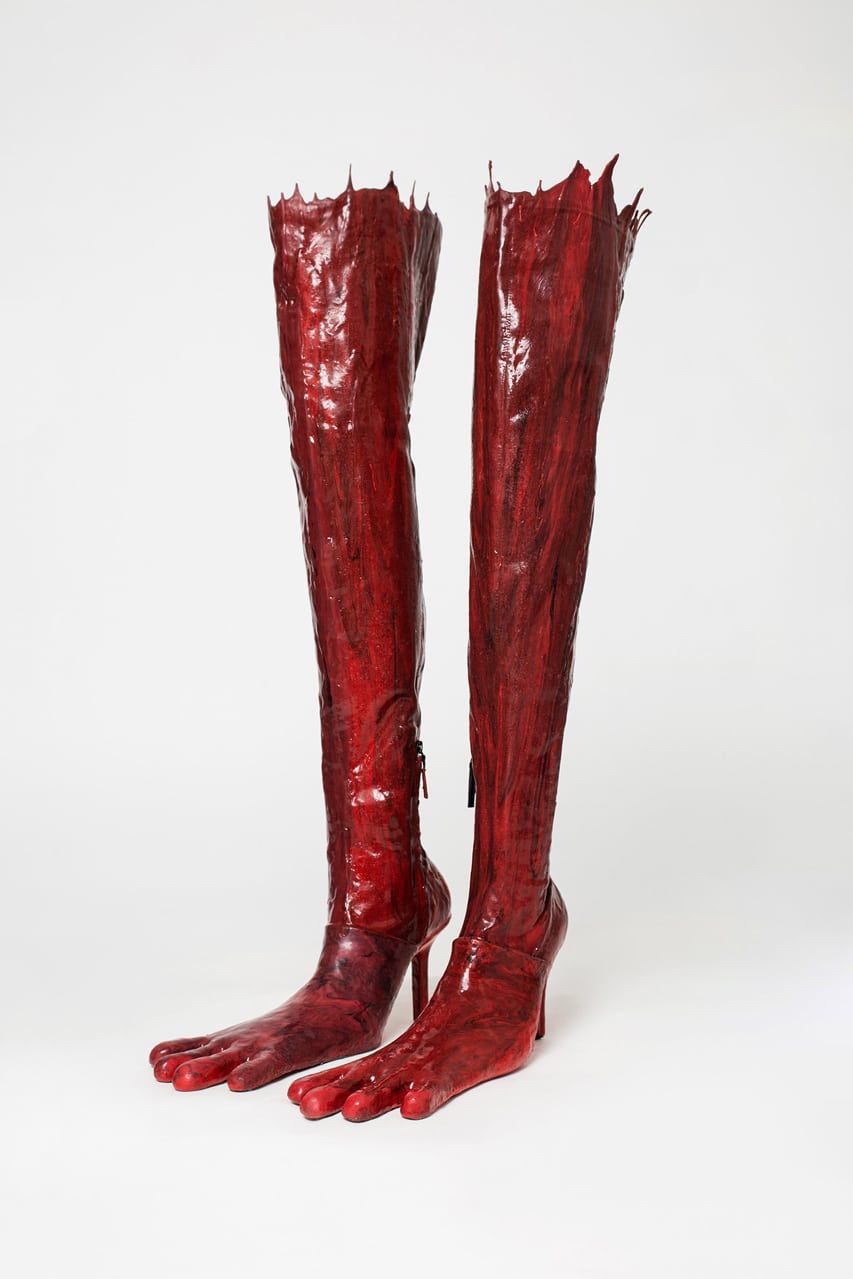 Florence, with its incomparable heritage, is an important production centre for many luxury brands. Millions and millions of metres of incredible fabrics pass through it every year. With this in mind, AVAVAV manufactures all its garments from unused luxury materials and puts them to new use.
The firm produces its designs in Florence in small quantities, adapting to the new demands of consumers. In the collection we can find from a yellow striped shirt that says "We only made 21 of these", to incredibly flared jeans. But the most hyper-realistic part of his collection are the four-toed boots.
These chylometric heels are anatomically incorrect in that the toes are exaggerated, extending beyond what a normal foot would occupy in a shoe. The monster boots are available in bright green, deep red, metallic purple, black and blue. 
In order to slip them on without dying in the attempt, AVAVAV has opted to incorporate a small zip inside the boot. And thank goodness, because some of them go all the way up to the hip, giving the visual effect of having pulled the legs straight off a monster.
The black ones are even more wearable, as they are ankle boots with more subtle toe detailing. While the "Very Slimy Feet" or "Bloody Feet" are for the more daring. Although they're all sold out, you can buy the rest of their latest collection on the AVAVAV website while supplies last.