READ IN: Español
Finally, the most awaited swimwear collection of the year landed on goi.com on Thursday 26th May. The beachwear brand of model and business woman Jessica Goicoechea has just launched the Shangri-La capsule.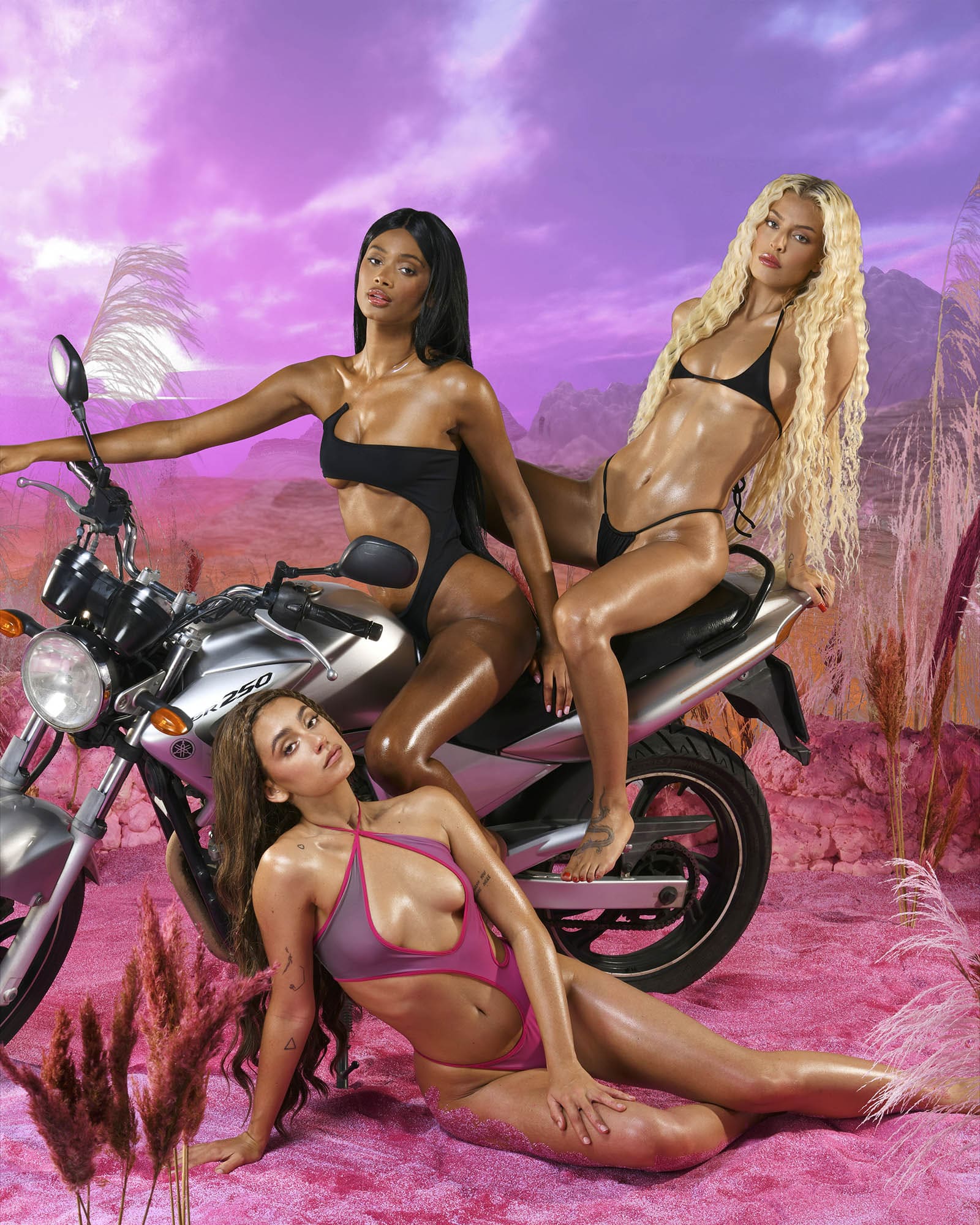 As always, the sexiest and most daring swimwear collection is once again from Goi. But this time, with a little difference. This year Jessica Goicoechea's brand has focused on raising the quality even higher, so the new products have unbeatable fabrics and finishes.
In addition, it has been decided to go a step further, for the first time in Goi beachwear fashion items are presented to complement the bikinis. Specifically, 6 tulle garments, combinable with the models of 15 bikinis and swimming costumes. These summer accessories are undoubtedly the icing on the cake.
As it could not be otherwise, the founder of the brand together with her trusted models star in the images of the lookbook. With this campaign, set on a marvellous pink beach (which we would love to see come true) the most daring collection to date is presented; Shangri-La.
Shangri-La is the place name of a fictitious place. The name is meant to evoke the exotic imagery of the East. It is applied to describe any earthly paradise, but especially to a Himalayan utopia: a land of permanent bliss, isolated from the outside world.
If you want to get your hands on Goi's new Shangri-La collection, it is now available on their website.