READ IN: Español
As part of the advertising campaign for Supreme's new FW 2018 collection, which goes on sale August 16, the skateboarding brand placed its logo no less than on the cover of the New York Post.
But far from being a simple promotional action, this August 13 edition of the newspaper (which could be bought for $1, the usual price of the American publication) has become just another viral article in Supreme's world. The journal's editor and CEO, Jesse Angelo, determined that "Today's New York Post collaboration with Supreme is a true collector's item." After a few hours, on the same day, it could already be found on online portals from 5 to 100 dollars.
In addition to clothing, the brand has created a conglomerate of iconic and exclusive articles that have helped to make the brand a cult object with many, many fans around the world. Among them you can find lighters, canteens or even electric guitars.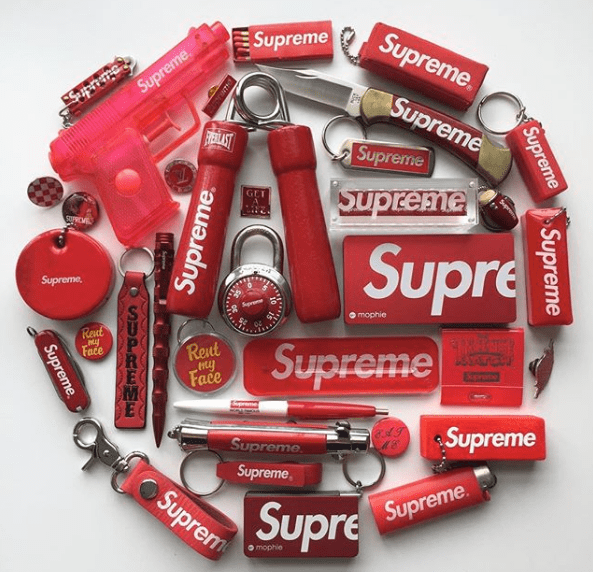 People (including many young ones) rushed to the newsstands to get this almost unique edition of the New York Post. Without a doubt, many of them had never bought a newspaper in their lives. The online version of this headline noted that "In the early hours of Monday morning, Supreme released a video of Instragram's collector's edition in the Bronx, and users immediately began buying and selling the coveted copies."
Efforts to attract more readers and increase sales in the media sector (especially print media, which have not been struggling to survive after the crisis) have chosen to replace news covers with advertisements in certain occasions as a new way of making money, as we have seen in Spain.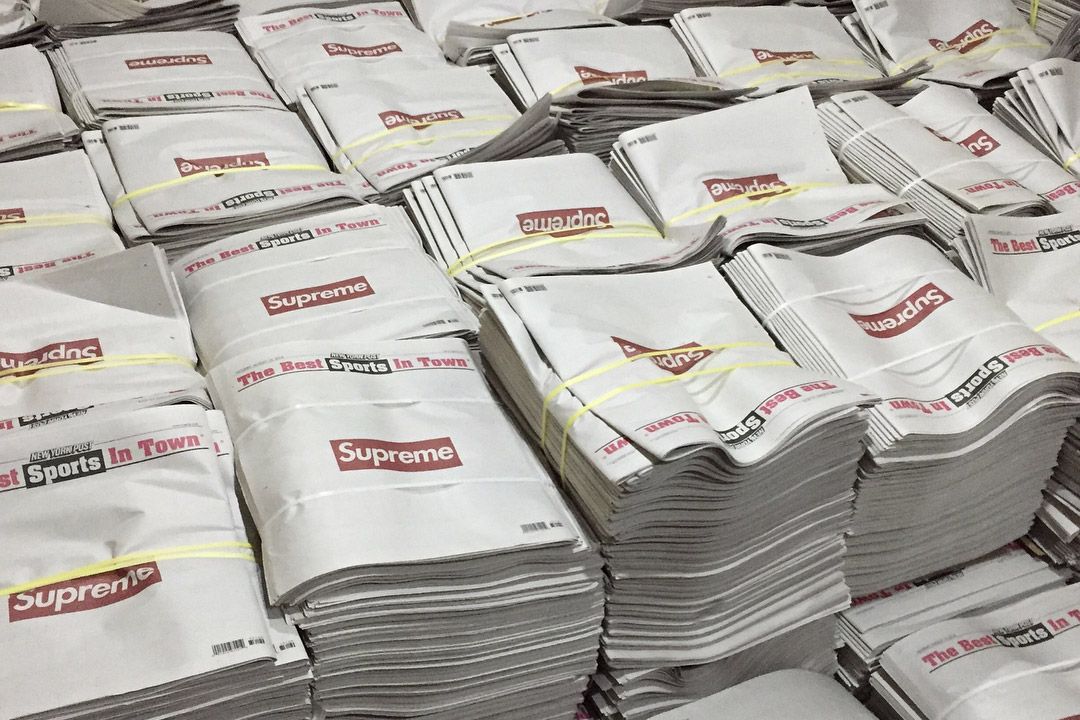 However, in addition to cashing-in, what's in it for the New York Post? Few buyers will read the contents of the newspaper's. Lawrence Schlossman, the brand director of the Grailed fashion resale website, where the newspaper could be bought, labelled the collaboration as "historic," according to the New York Times. "Here we have the most New York fashion brand covering the most New York paper," he added. So this simple advertisement could also be considered as a redirection of the image to get a call to the younger audience.