READ IN: Español
Danish brand ROTATE presents its sartorial vision for the fall-winter 22 season in which it explores duality and experiments with the bodycon of the 90s and 2000s.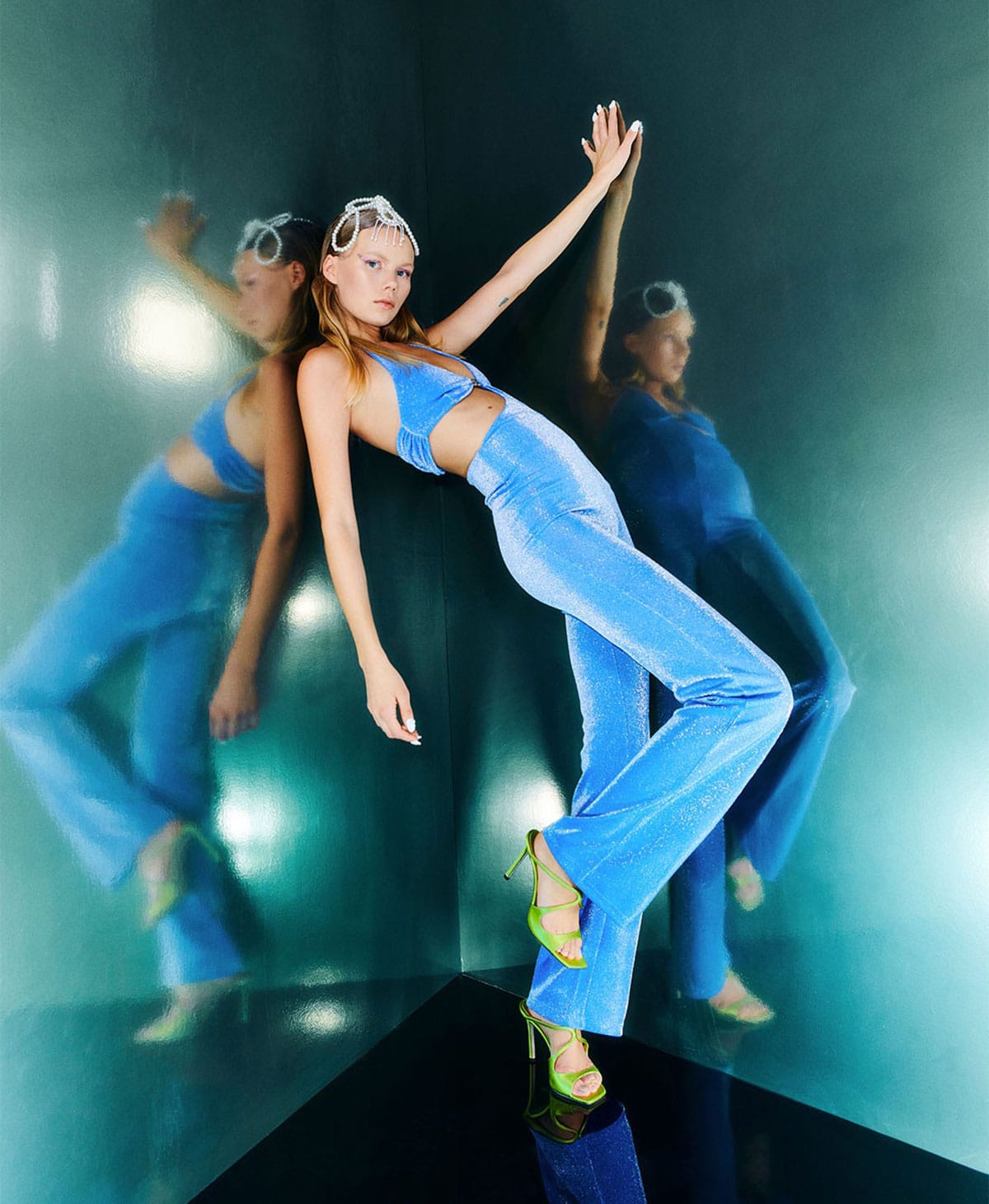 Masculinity and femininity cease to be understood here under social constructions to merge into a single concept that plays with shapes and volumes. In it, the brand's co-creative directors, Thora Valdimars and Jeanette Madsen, draw inspiration from opposites based on their sensual, elegant, and colorful identity.
"We're both pounds, so we've always been drawn to dualities, and we both love playing with feminine and masculine elements in our style," Valdimars and Madsen share in a press release. "This season, we wanted to intertwine our bold and sexy attitude with more sophisticated and masculine silhouettes. Overall, the collection reflects our love of contrasts."
References to the 2000s also weave this proposal through cut-outs on the hips or shiny fabrics, which coexist with lace materials and details. Vibrant shades in suits and dresses stand out, but especially a brown leather set composed of a cropped top, pants and jacket. The FW22 range is completed with a denim set and another sheathed in a cow print.
Explore the gallery above for total looks from the ROTATE FW22 collection due out in August.