READ IN: Español
The Point is the new bag that Bottega Veneta has launched for its spring/summer 2021 collection: 'Salon 01'. It is available in a wide range of pastel colours and some of them feature different textures.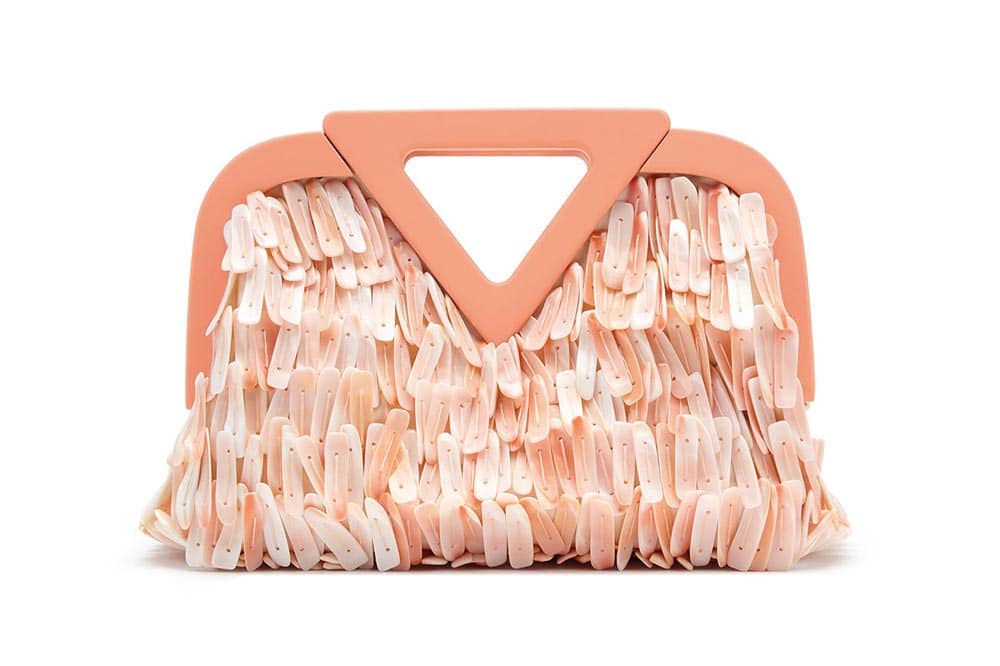 In December 2020, Daniel Lee presented the Bottega Veneta spring / summer 2021 collection called 'Salon 01'. Following the launch of the Puddle Boot inspired clogs and the Barefoot silhouette of the range , the brand has launched this new bag perfect for summer evenings: The Point.
It is available in many different styles. The accessory is made of 100% lambskin and represents and motivates craftsmanship, being woven and embroidered by hand. The Point arrives stomping and ready to be the object of desire of all Instagram, with a minimalist but luxurious design.
The bag will be available in a huge variety of color combinations, some of them have been named as "Peachy", "Mallard", "Seagrass", "Buttercup" and "Grape". We are sure that this bag is going to be a must and that we will start seeing it soon in the photos of our favorite celebrities. It is also a fact -as it has happened with other bags of the brand- that low cost brands will soon make their own reinterpretations of it.
An official release date has not yet been confirmed.