READ IN: Español
Paraíso brings together 40 artists in Madrid this weekend, 24 and 25 June, in a boutique festival dedicated to avant-garde electronic music. Don't miss this edition of one of the most anticipated events of 2022. 
From 5.30pm, Paraíso will open its doors and the music will start to play on the Complutense University Campus until 5.30am. The festival will feature a select group of 40 artists of 10 nationalities, including exclusive b2b's such as John Talabot with Pional and Motor City Drum Ensemble with Marcellus Pittman, or artists who will present their new works in our country such as Axel Boman or Charlotte Adigéry & Bolis Pupul.
In addition to other long-standing artists such as Seth Troxler, Ivan Smagghe, Roman Flügel and Ben UFO; newcomers on the electronic scene such as Shygirl and Sofia Kourtesis; impeccable selectors such as Jeremy Underground, HUNEE, CC:DISCO!, Kamma & Masalo and Bradley Zero; undiscovered gems such as Crystal Murray, Lauren Hansom and Shannen SP; and the representation of Spain by Baiuca, Chico Blanco and Rusowsky & Ralphie Choo.
In addition, Paraíso has included in its line up the Swedish DJ Seinfeld, one of the most enigmatic names in electronic music that has emerged in recent times from the underground lo-fi scene to the top. This will be a perfect opportunity to enjoy some of his latest releases such as "These Things Will Come To Be", "She Loves Me" or "U Already Know" included in his latest single Lost Island (Ninja Tune, 2022).
There is also space for Javi Redondo and Álvaro Cabana; the acclaimed DJ Flaca; David Ponziano, known for his work in front of the Halley Club; Yahaira, responsible for Gilda Club; the avant-garde rhythm of Ears On Earth; the authors of the Tortilla party, Depaart; the dynamo of the queer scene, Cascales; OG Juan of the Tombolo Live collective; TWO EX, associated with the Rastro Live collective; Delone, founder of the Riverette label; and Savino's new project, Jan Swam.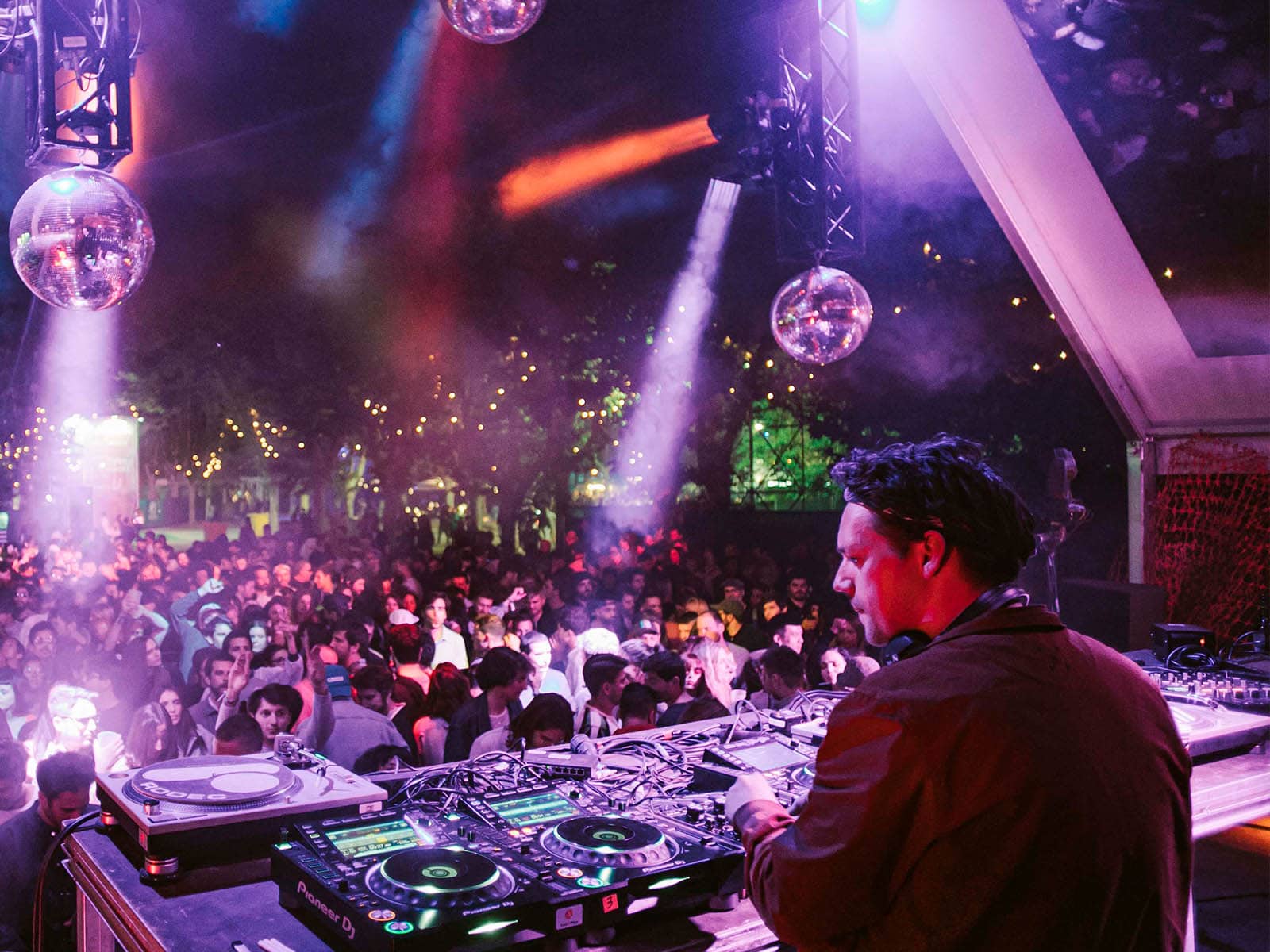 Gastronomy and art
In a festival made for dancing, it is necessary to take care of oneself and to replenish one's strength in the best possible way. To this end, Rebeca Hernández, the Sol Repsol award-winning chef from Madrid, will commission each of the creations presented in the gastronomic area of Paraíso. There will be menus to suit all palates, including vegan, vegetarian and gluten-free offerings; and sustainable, local and seasonal ingredients will be a priority.
In addition, there will also be artistic proposals such as "My Interactive Paradise" created by Light Notes, an installation in which the energy projected onto a Paraíso body will be returned in the form of light; or the live art proposal by La Juan Gallery "Techno Wedding", a multitudinous wedding with electronic music that will feature "I do's and I do's", bridal dances and photo shoots.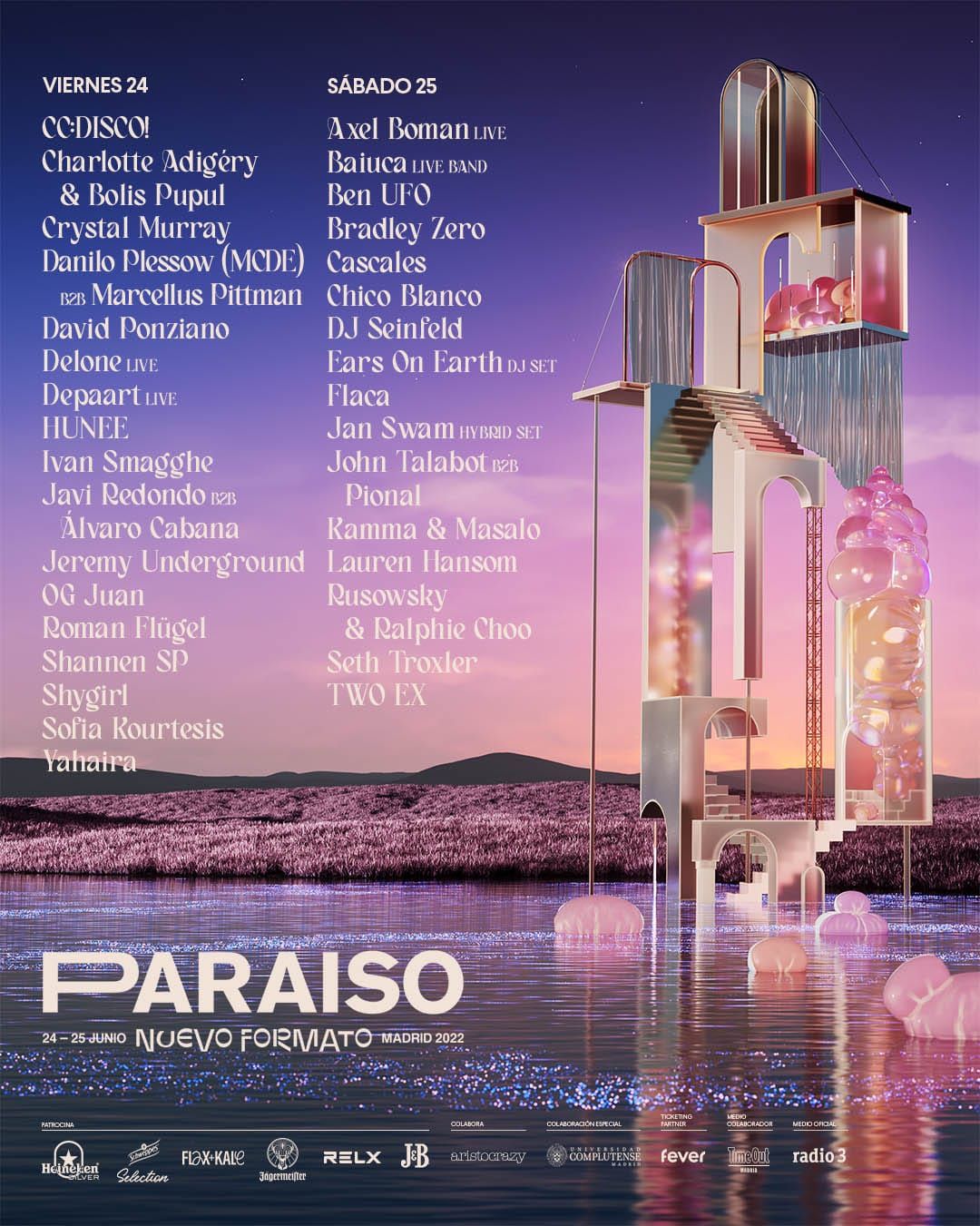 The last two-day tickets for the festival as well as day tickets are available at www.paraisofestival.com.