READ IN: Español
After shortening NYFW as his first decision after assuming his new role in the CFDA, Tom Ford decided to transform an abandoned subway station into the perfect venue for his Spring 2020 ready-to-wear collection's presentation.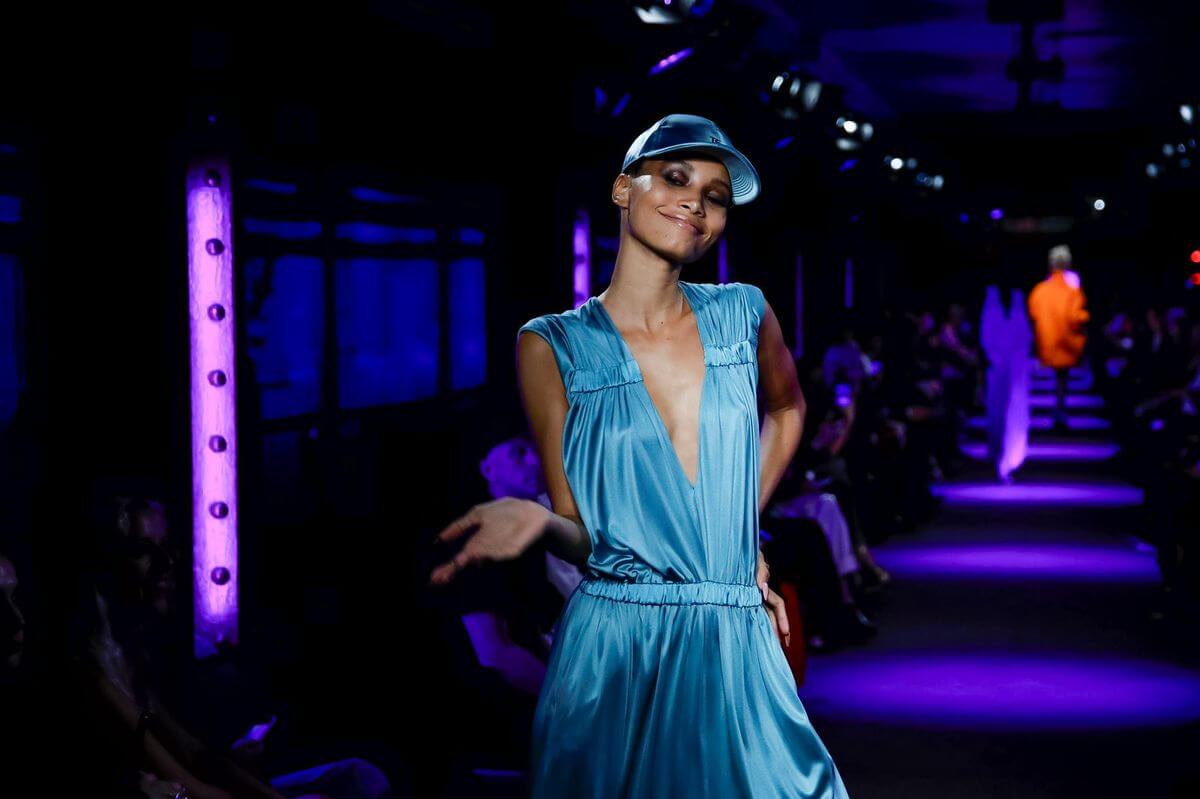 Inspiration is everywhere and, probably, the richest fonts of it are in the regular situations and places we live daily. As the streets of the city, the subway users and stations of NY feed the creativity of fashion designers like Tom Ford.
In the Bowery stop, belonging to the J/Z line, the American designer installed a bunch of pink neon lights to give a unique aura to the place for his last show. Having a shorter Fashion Week has meant a wider range of experiences created by all the creative geniuses participating in NY's runways. "I think that it's a time for ease," he wrote, "and in that way a return to the kind of luxurious sportswear that America has become known for all over the world." The intention is beyond clear.
The sophistication of some of the pieces, made from luxurious fabrics like satin, opposed to the environment. Tom Ford (@tomford) is known for his mastery with neutral palettes and classic cuts, but making a wink to sportswear and urban proposals like loose overalls and baseball caps was something totally unexpected and surely unusual in the filmmaker's imaginary.
Tailored blazers matched elastic-waist basketball shorts, breaking once again the traditional line the Texan designer follows. "I'm always fascinated by things that 'torture me'" he declared. He's having some kind of sadomasochist relationship with his creations for Spring 2020.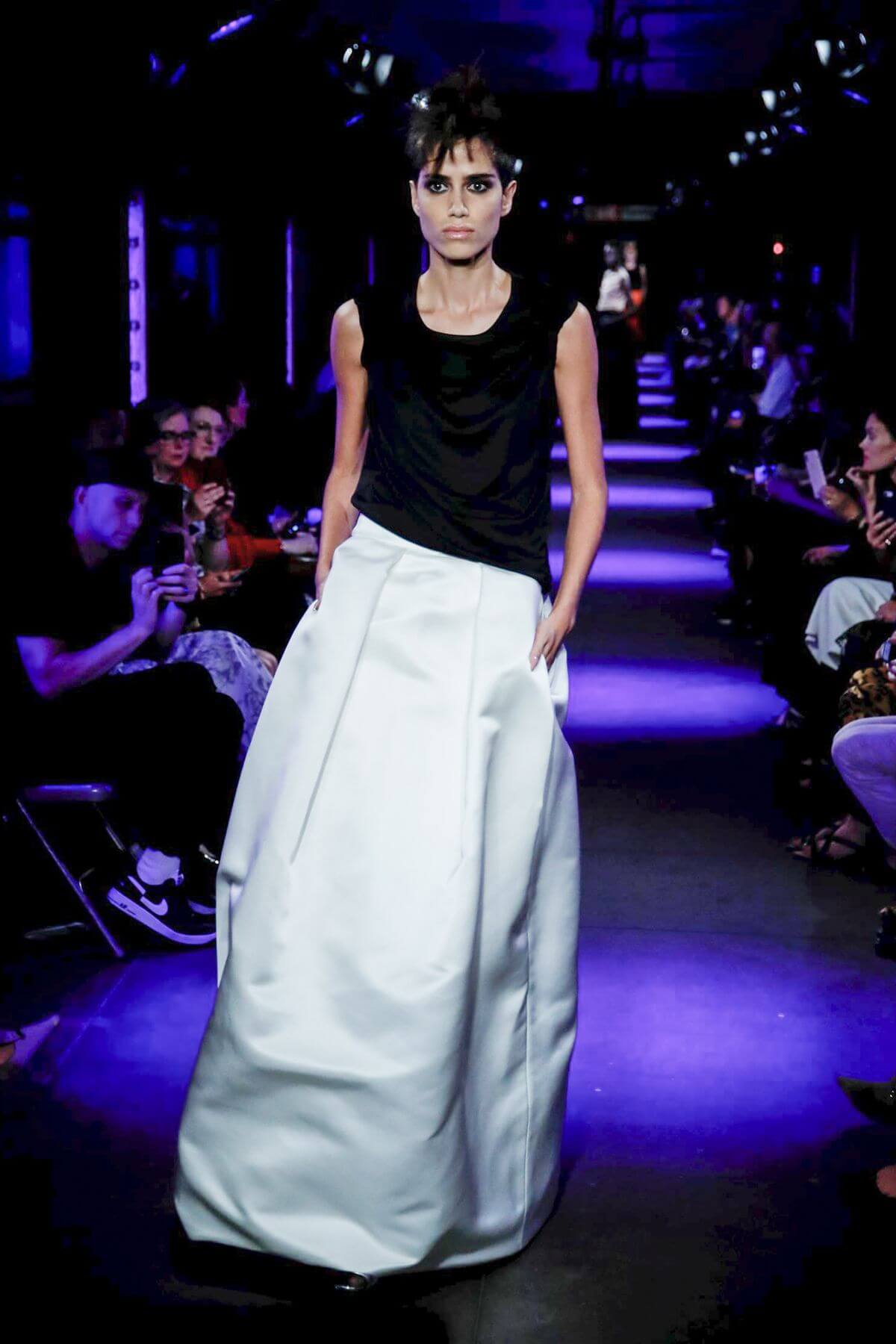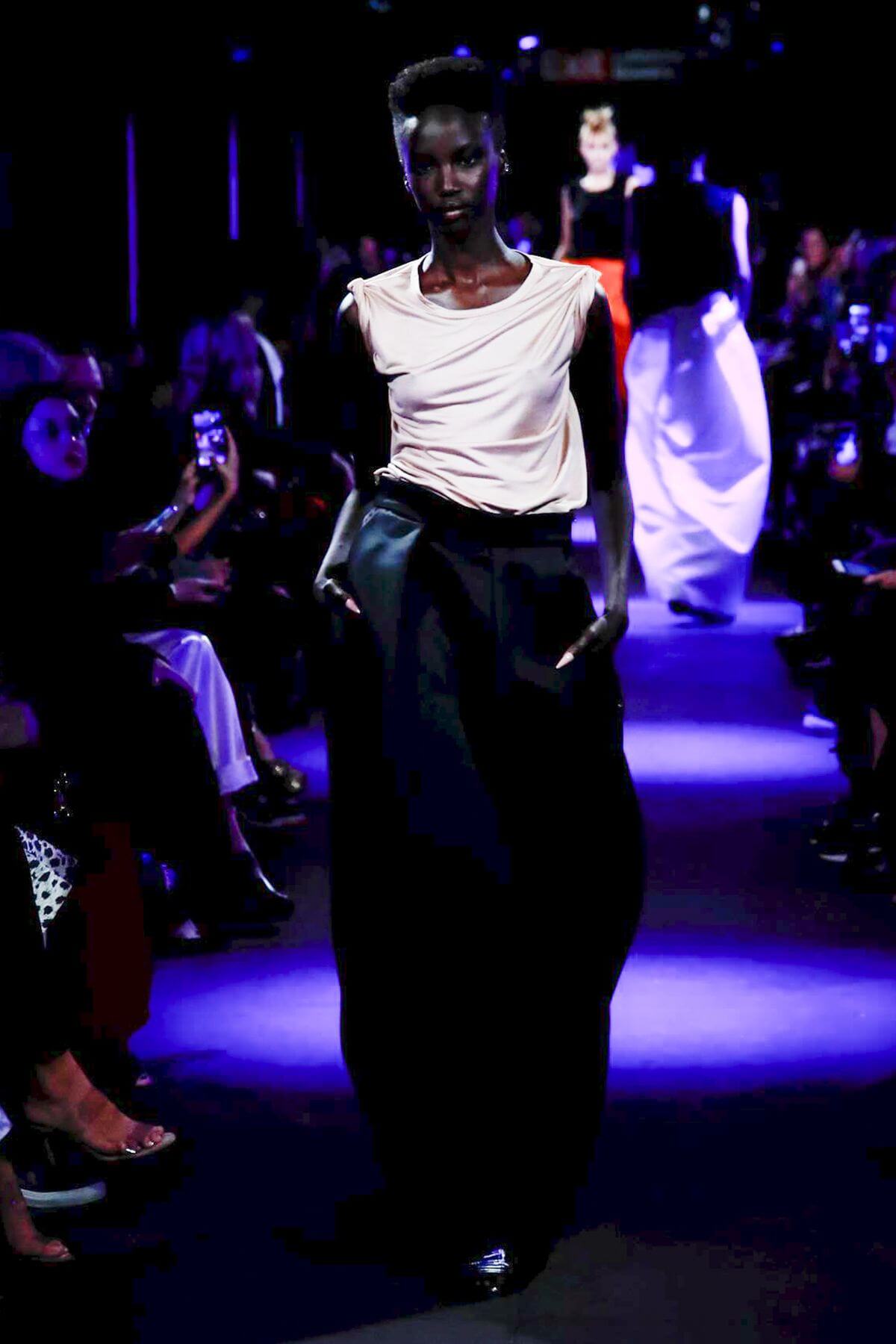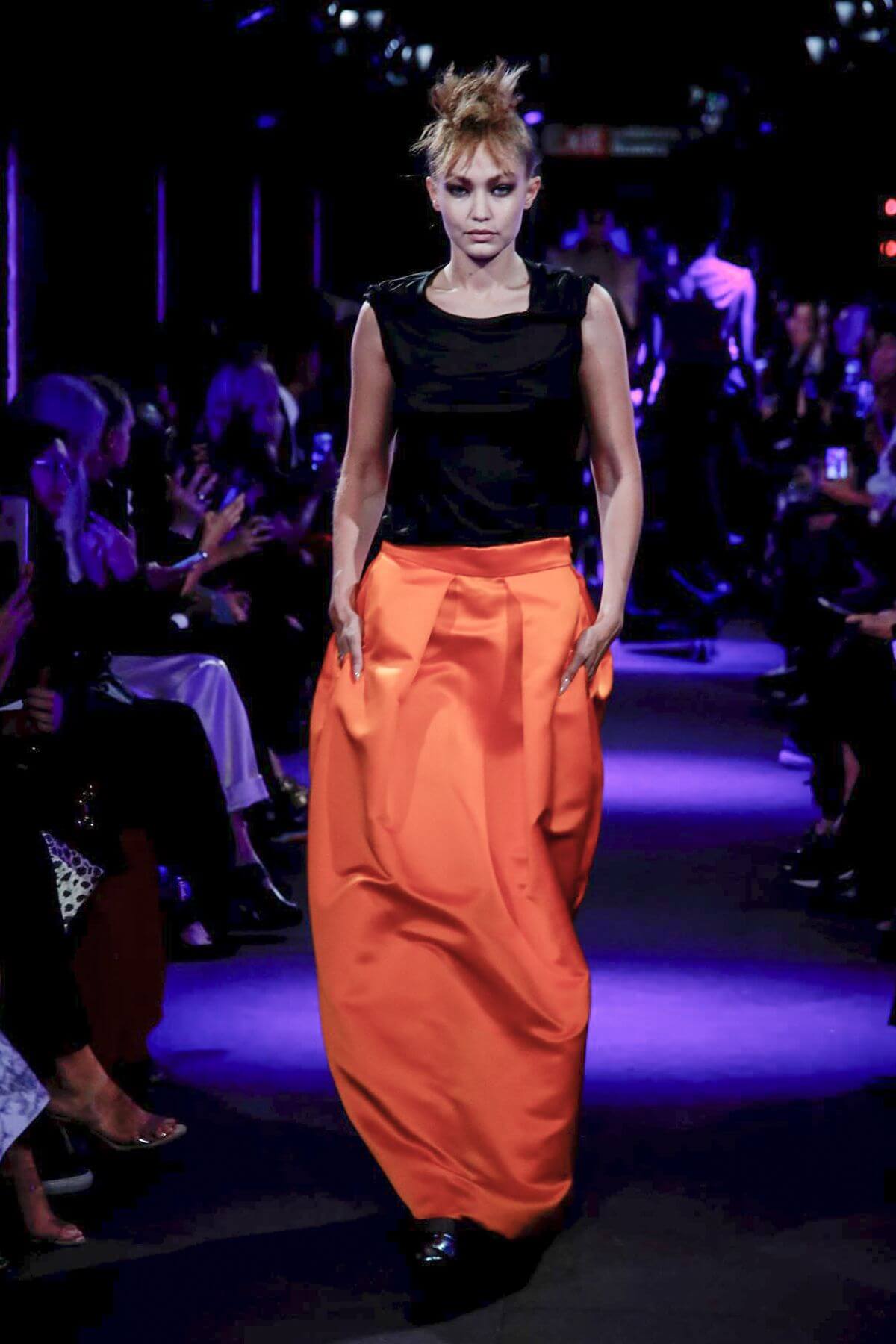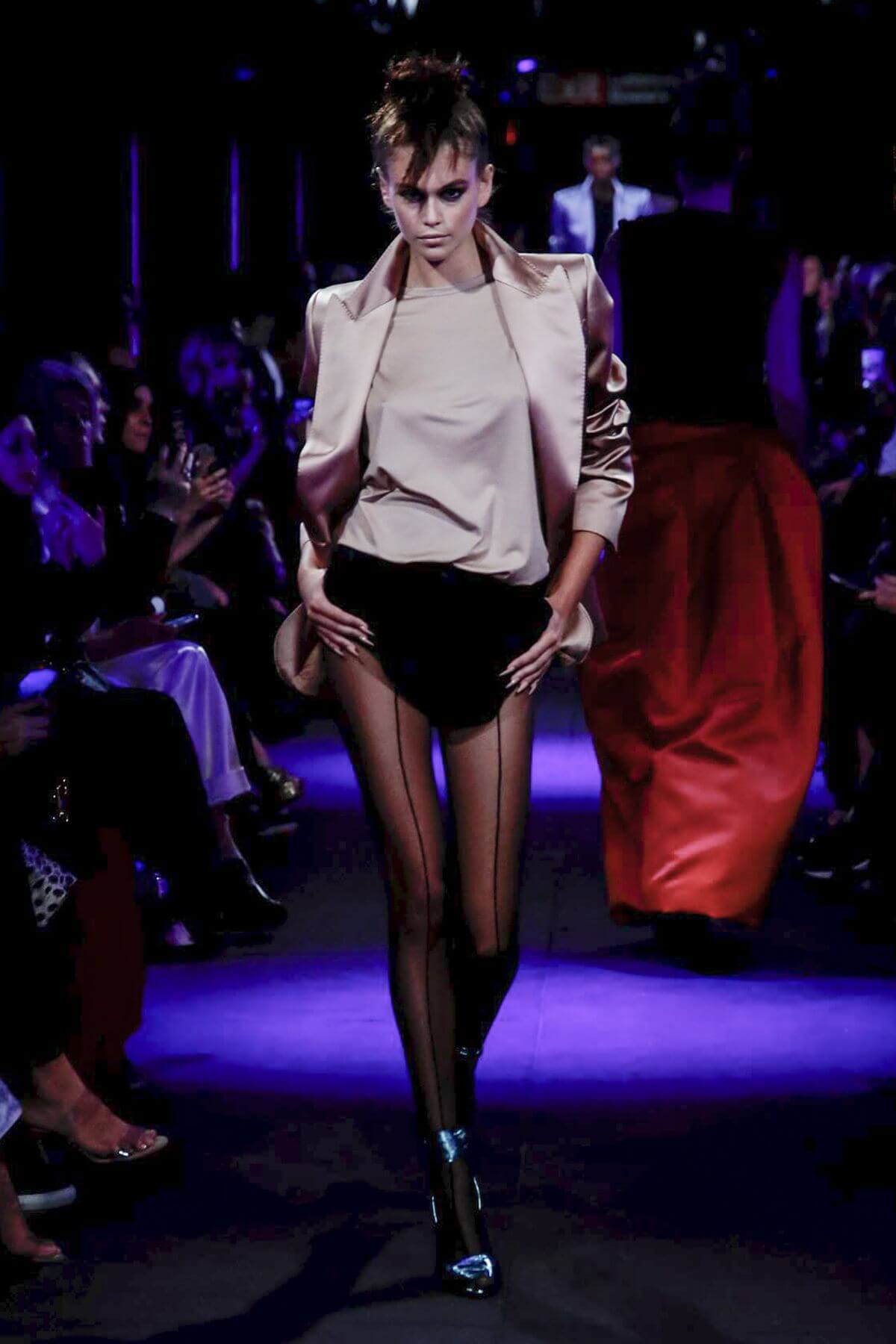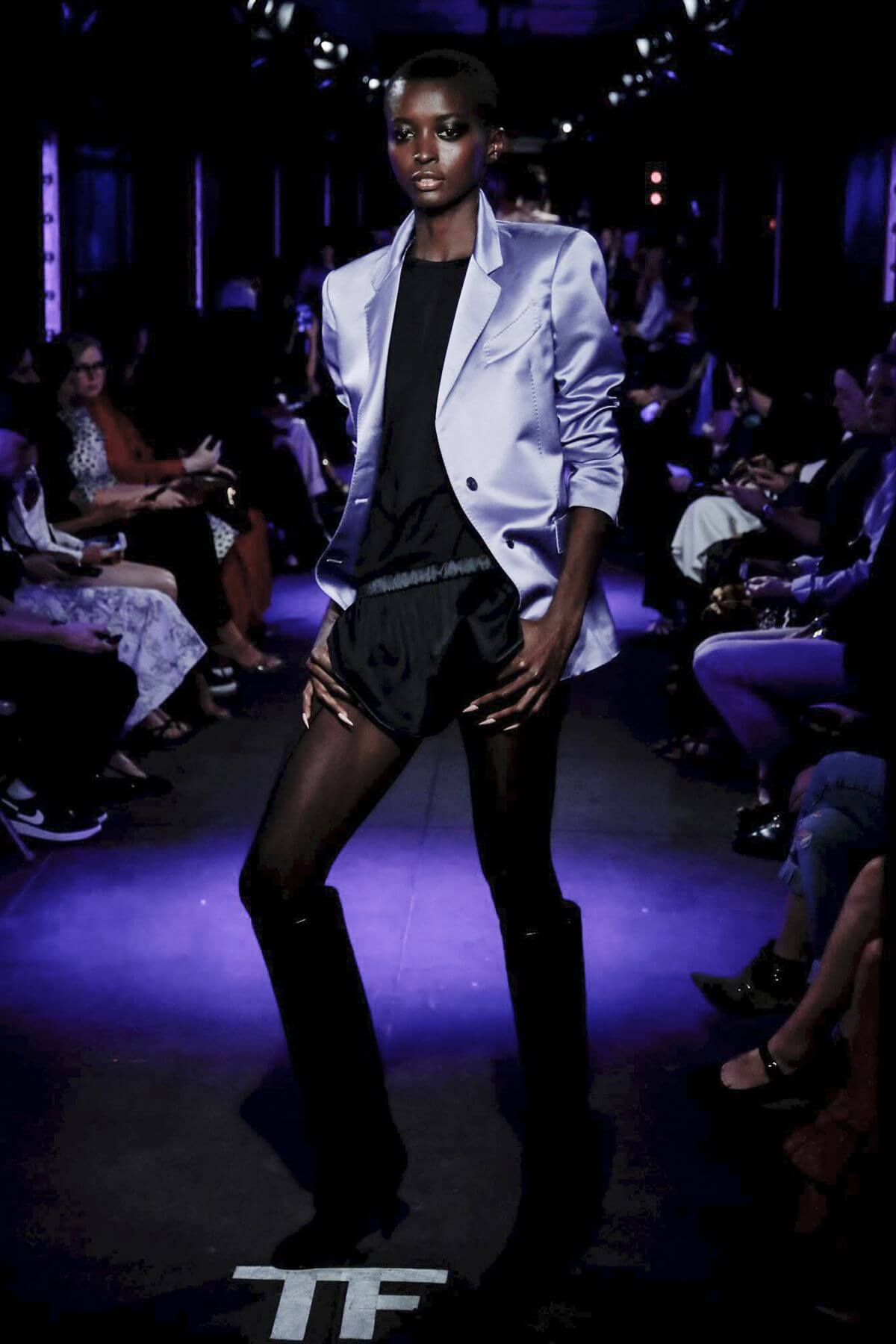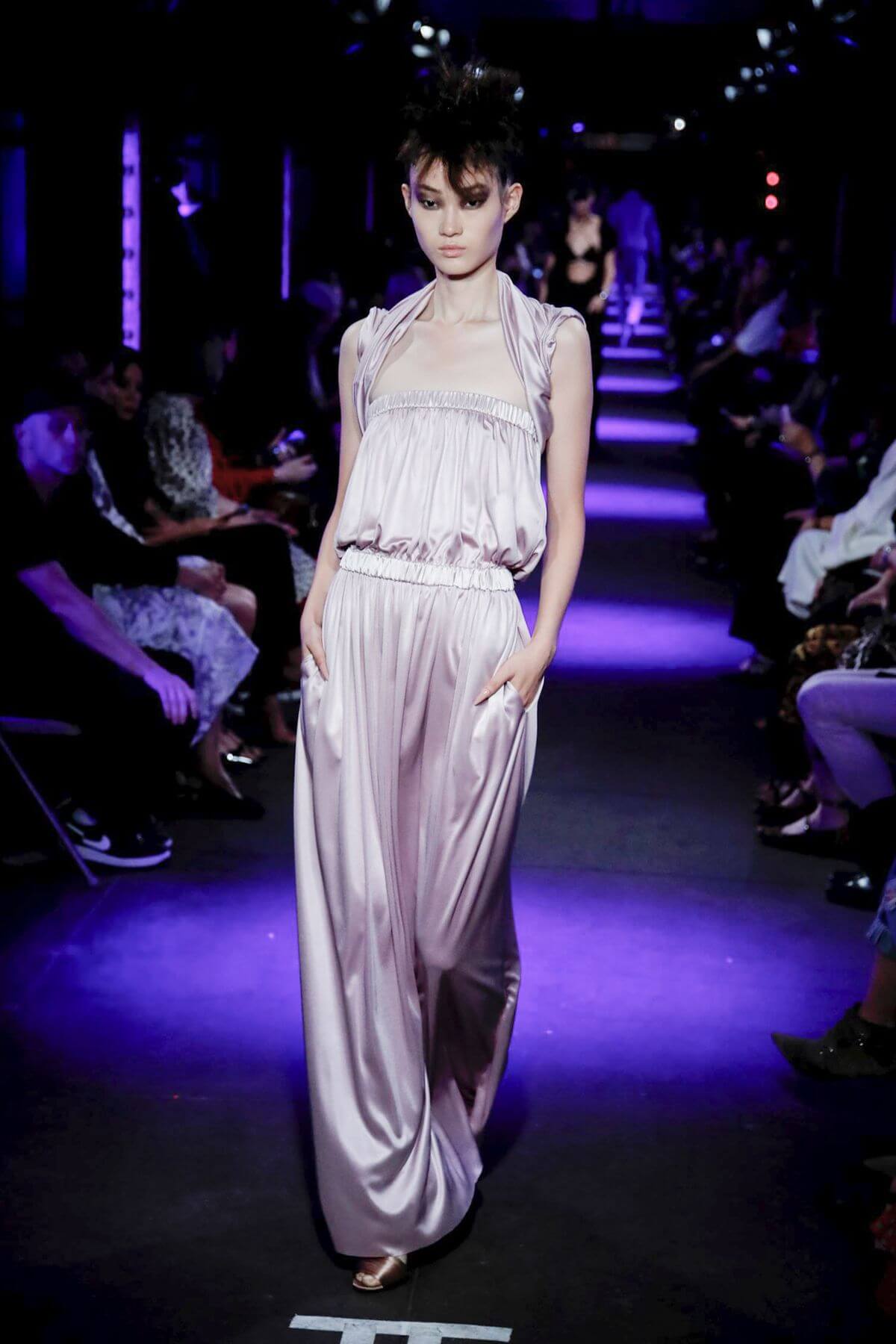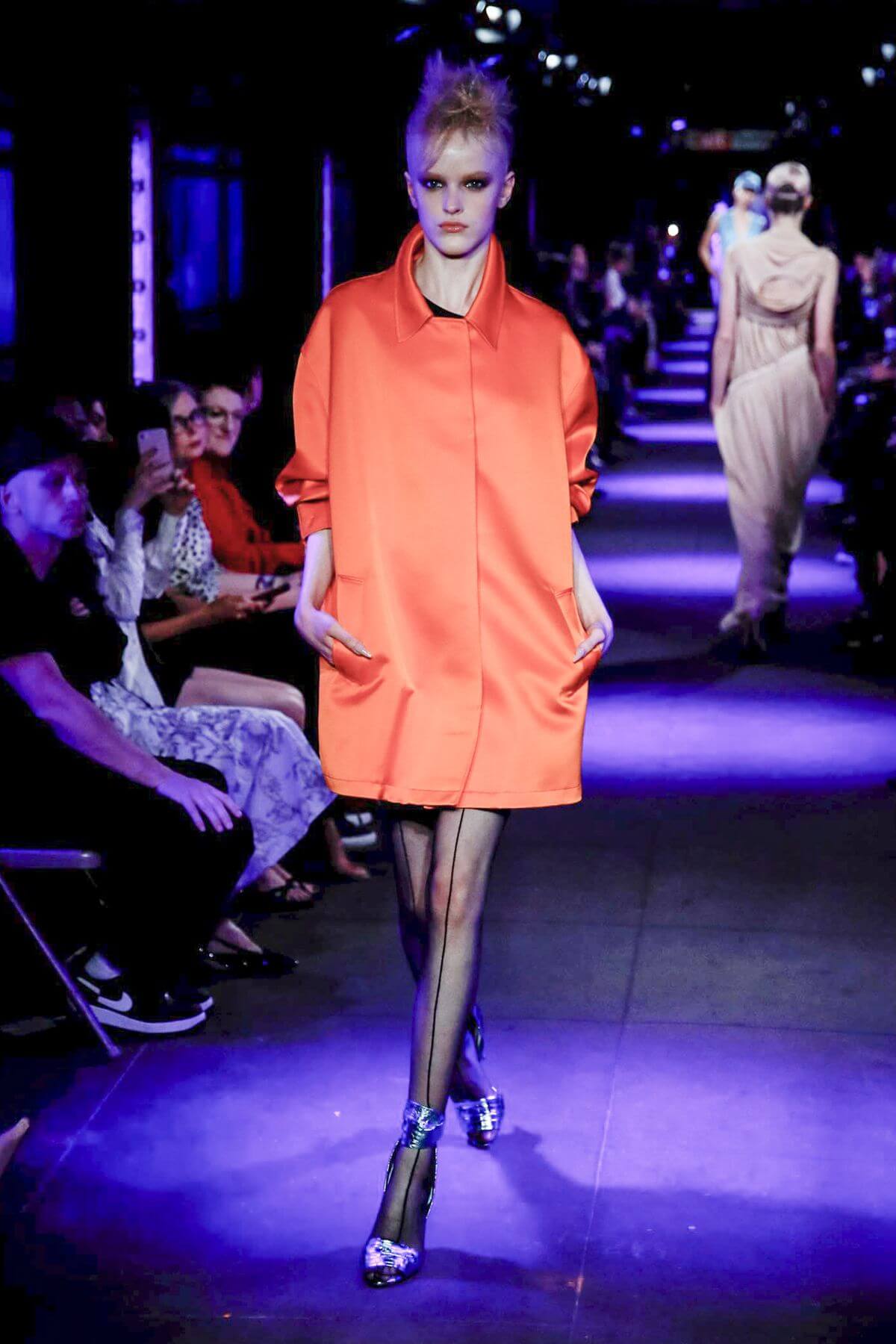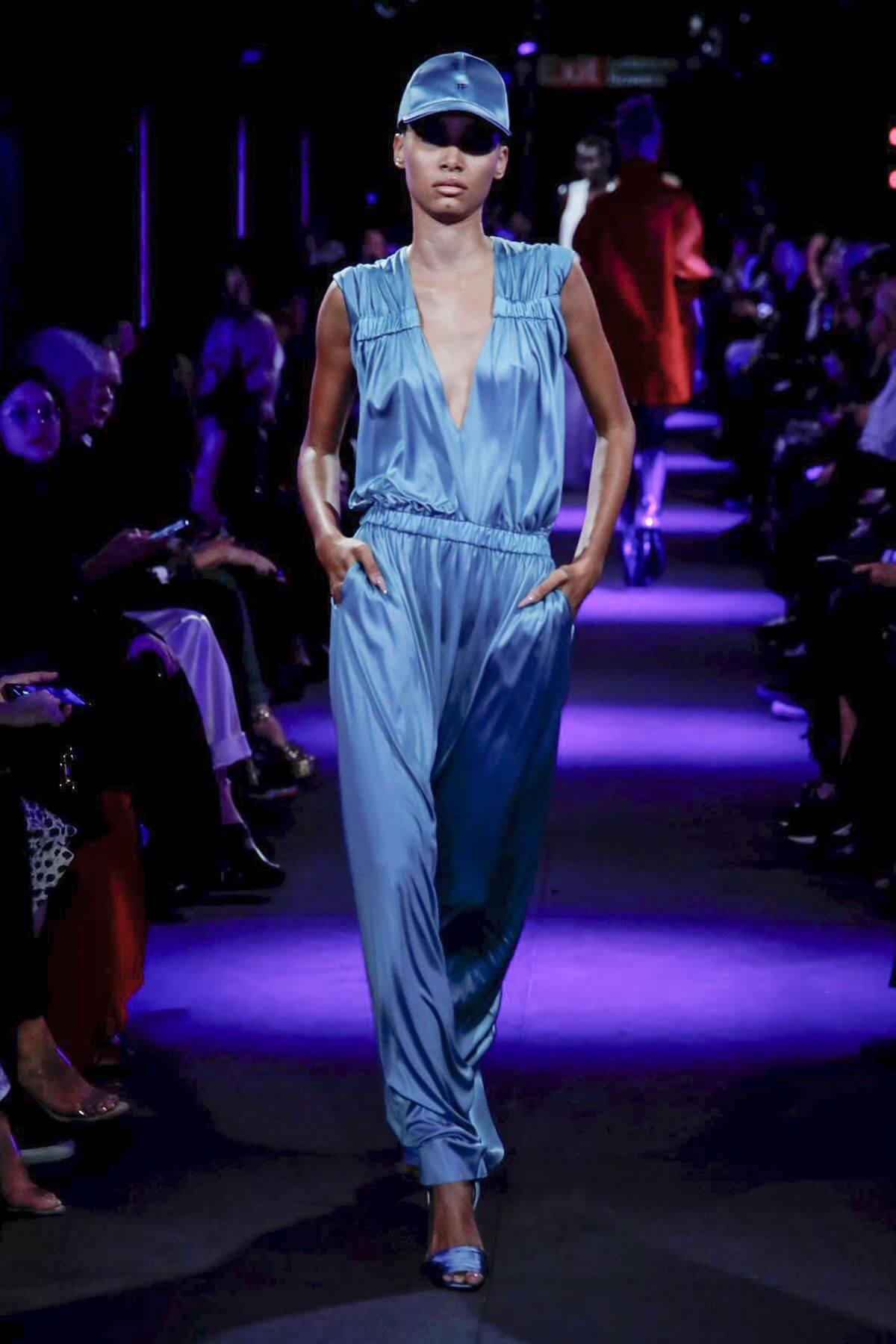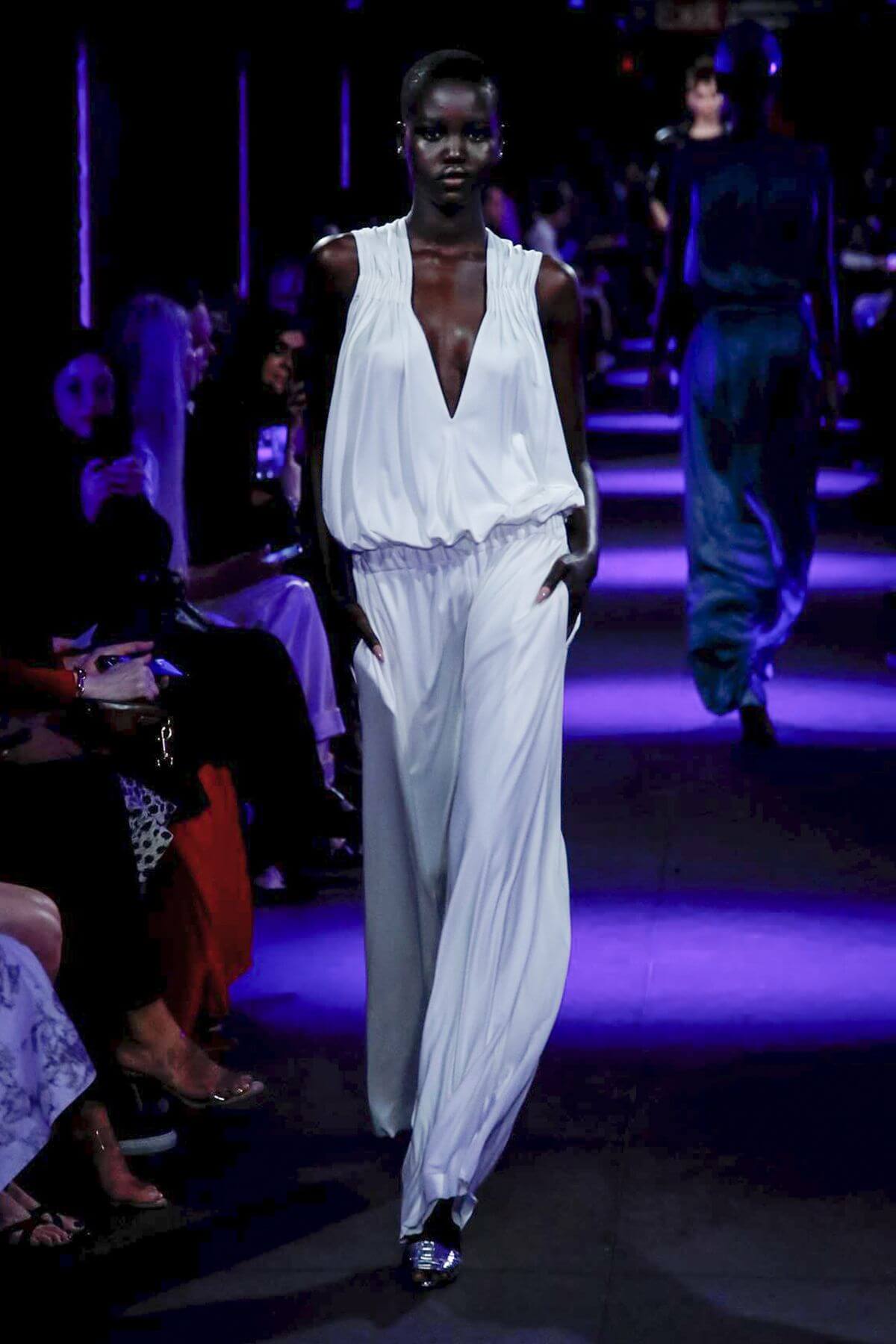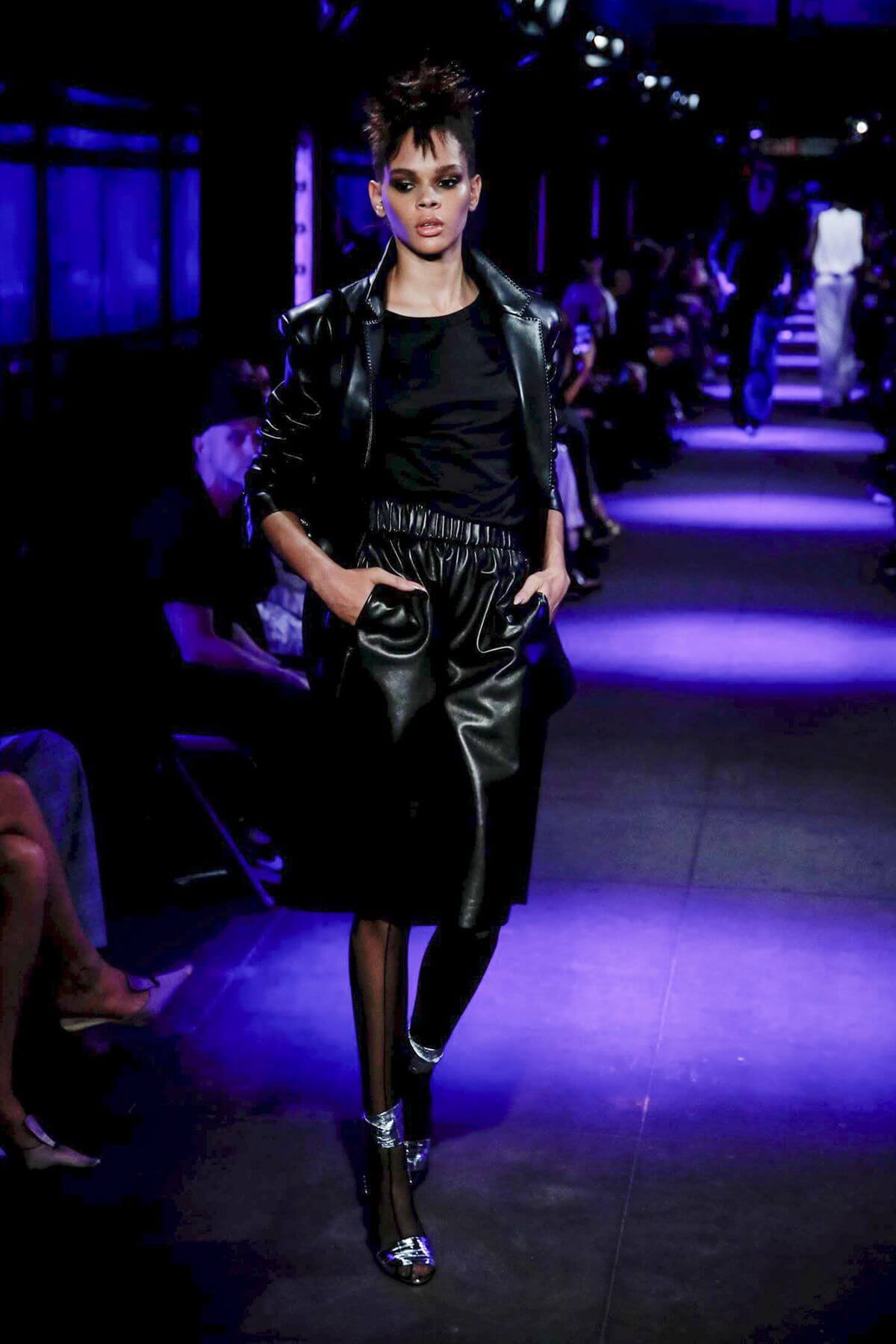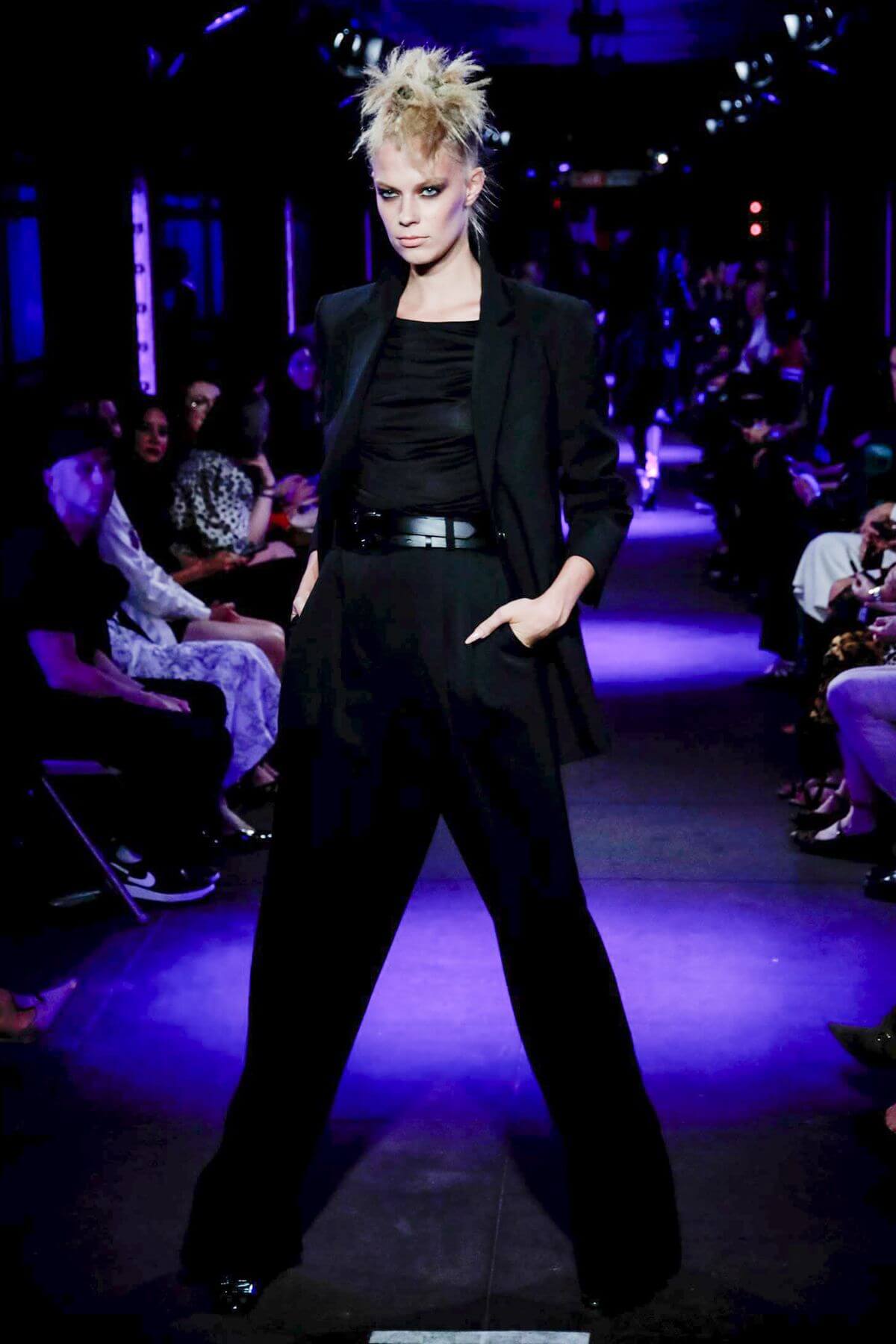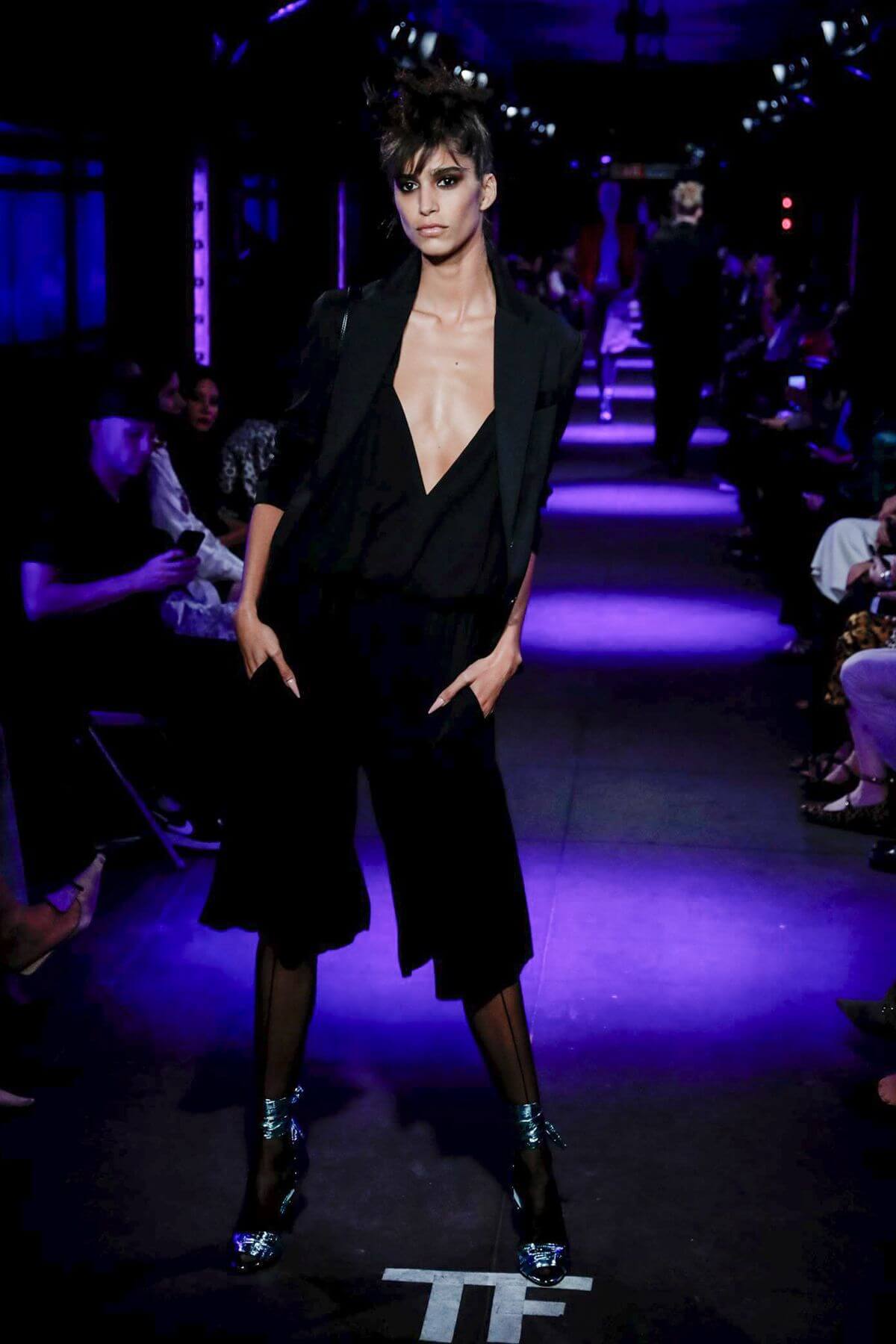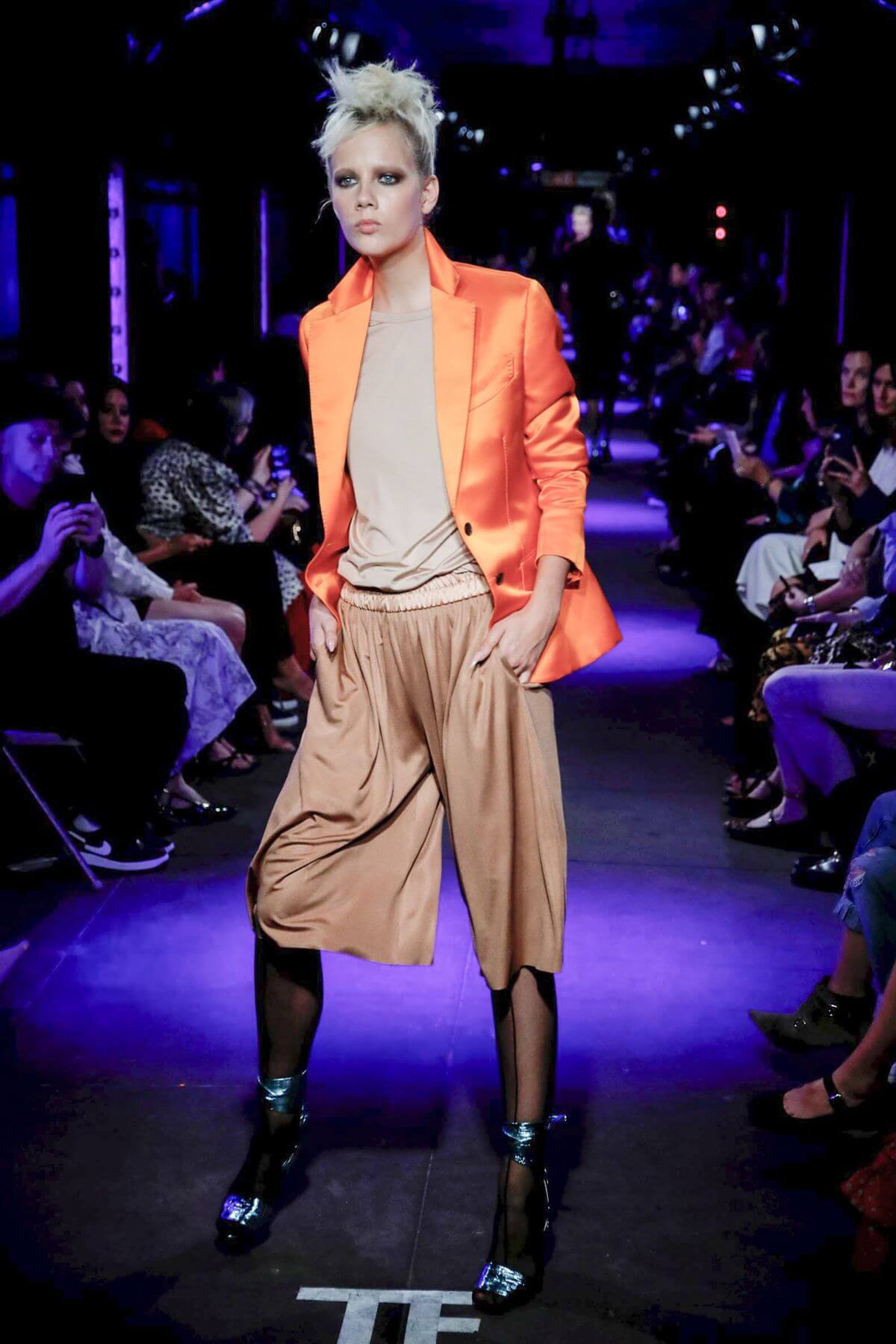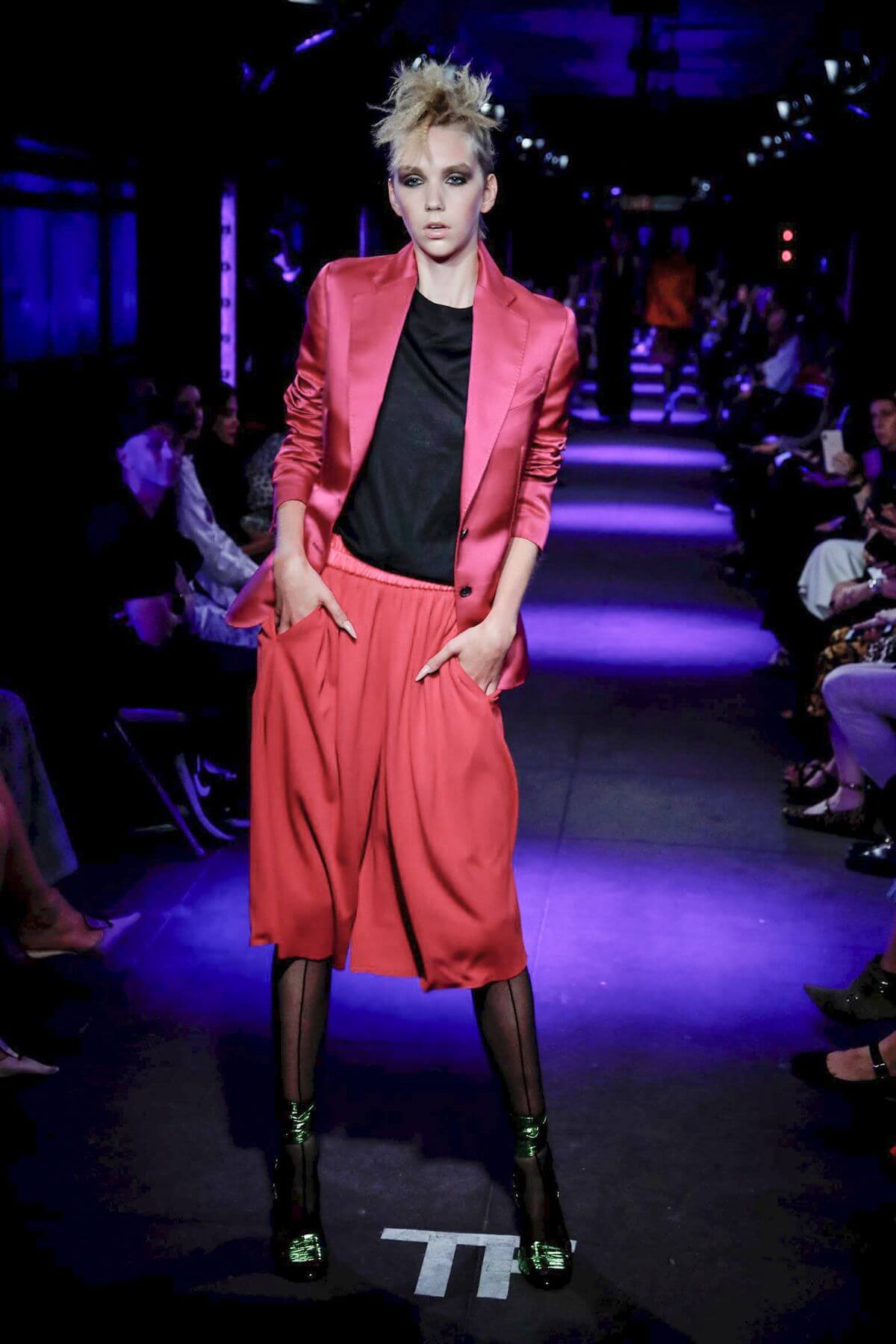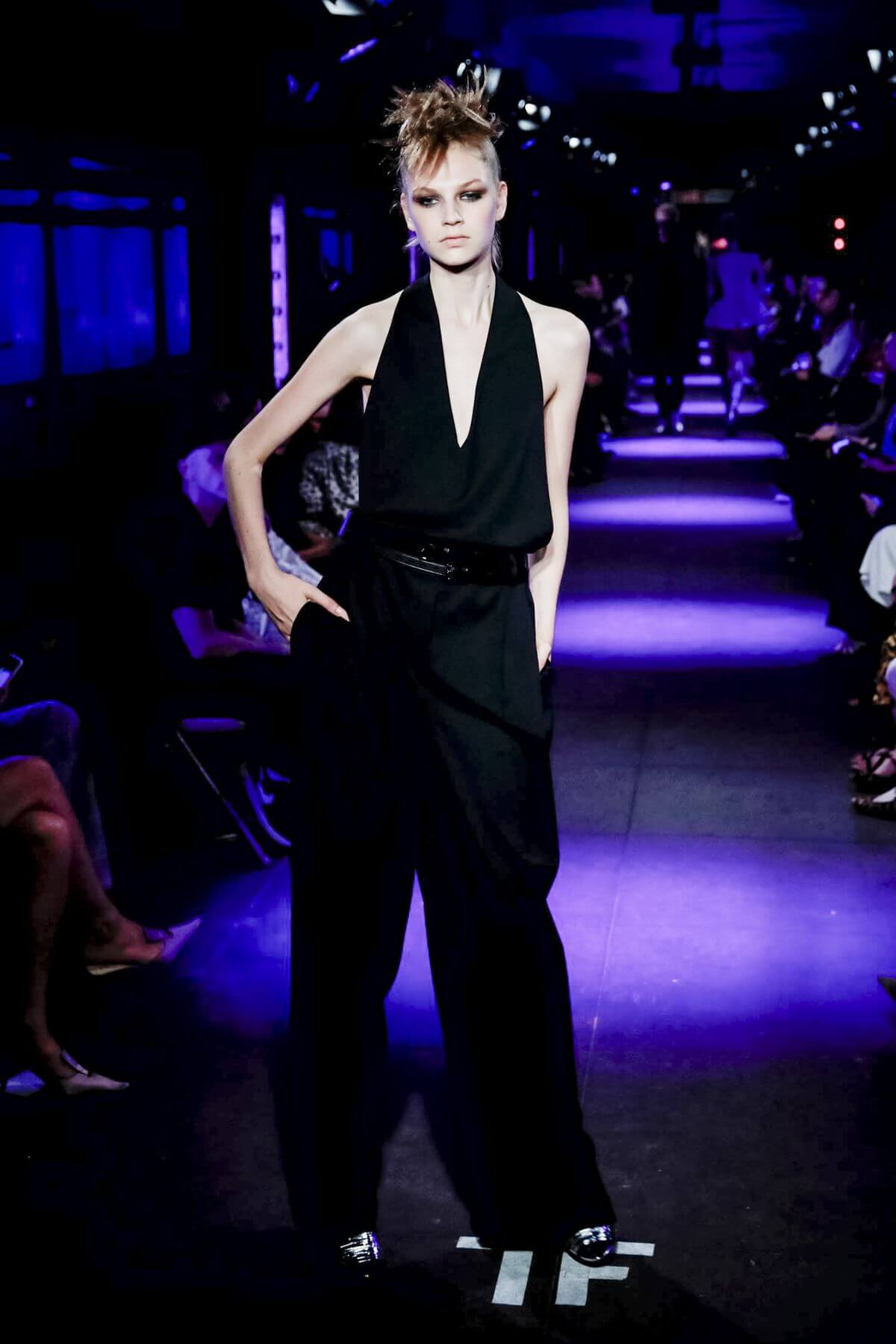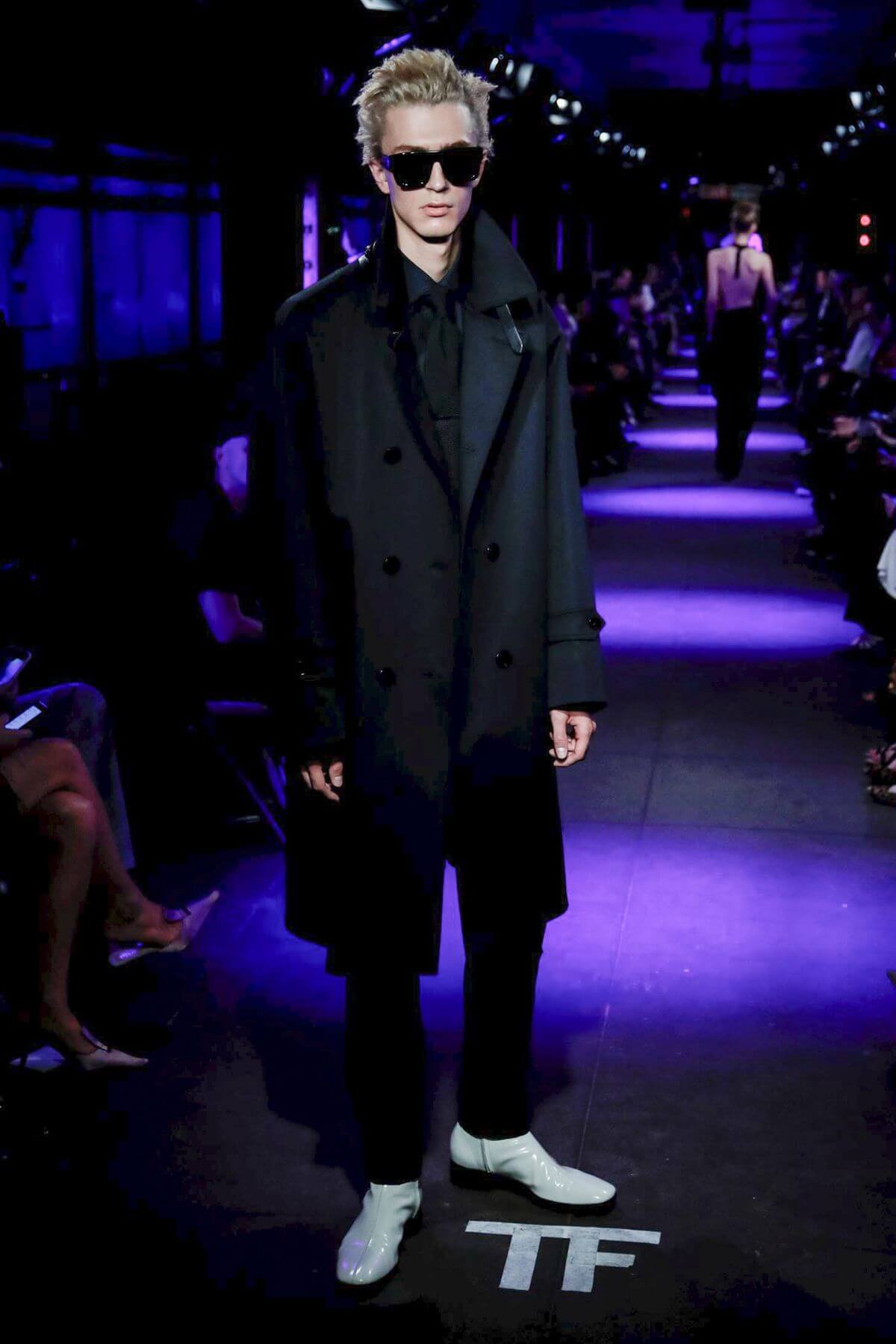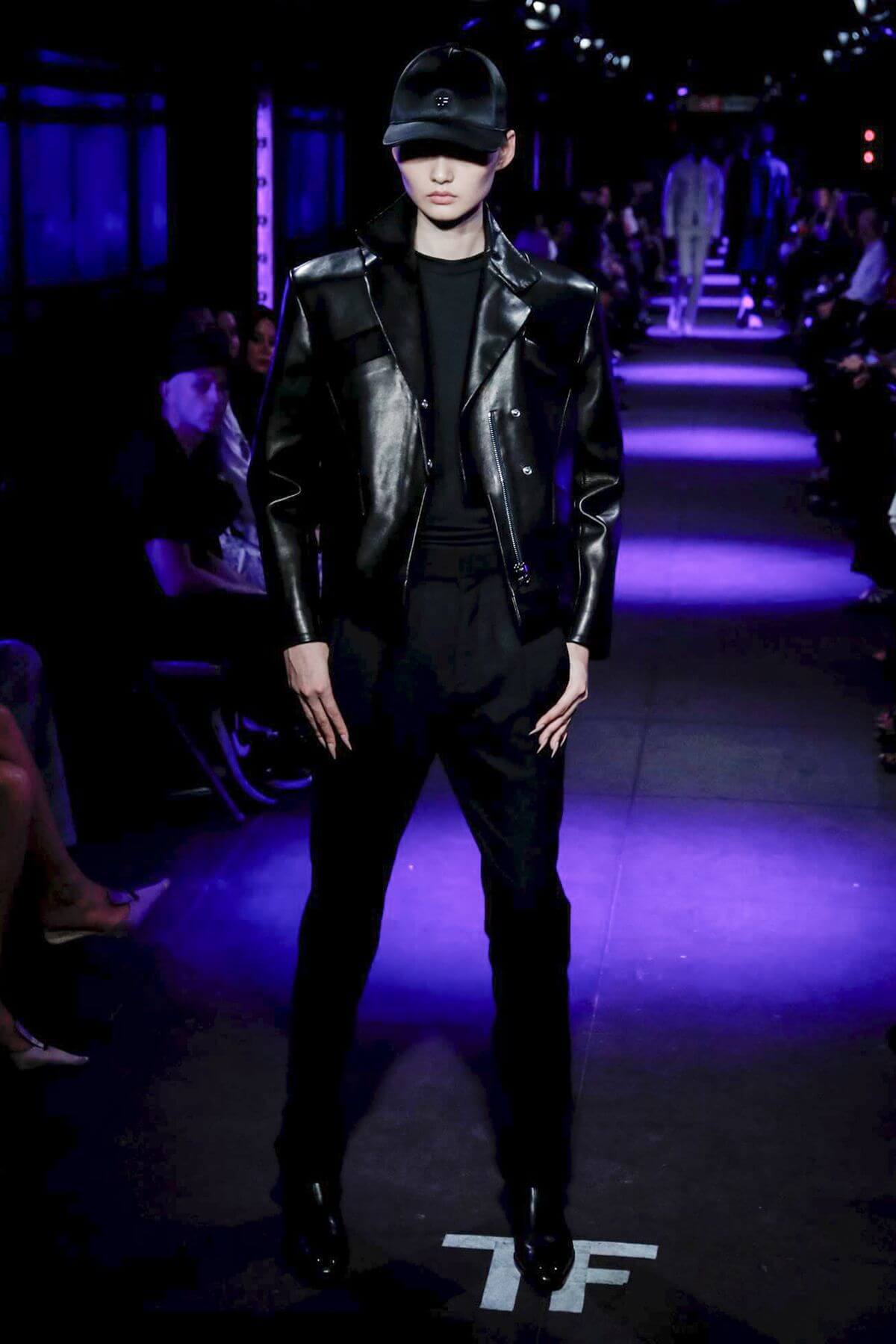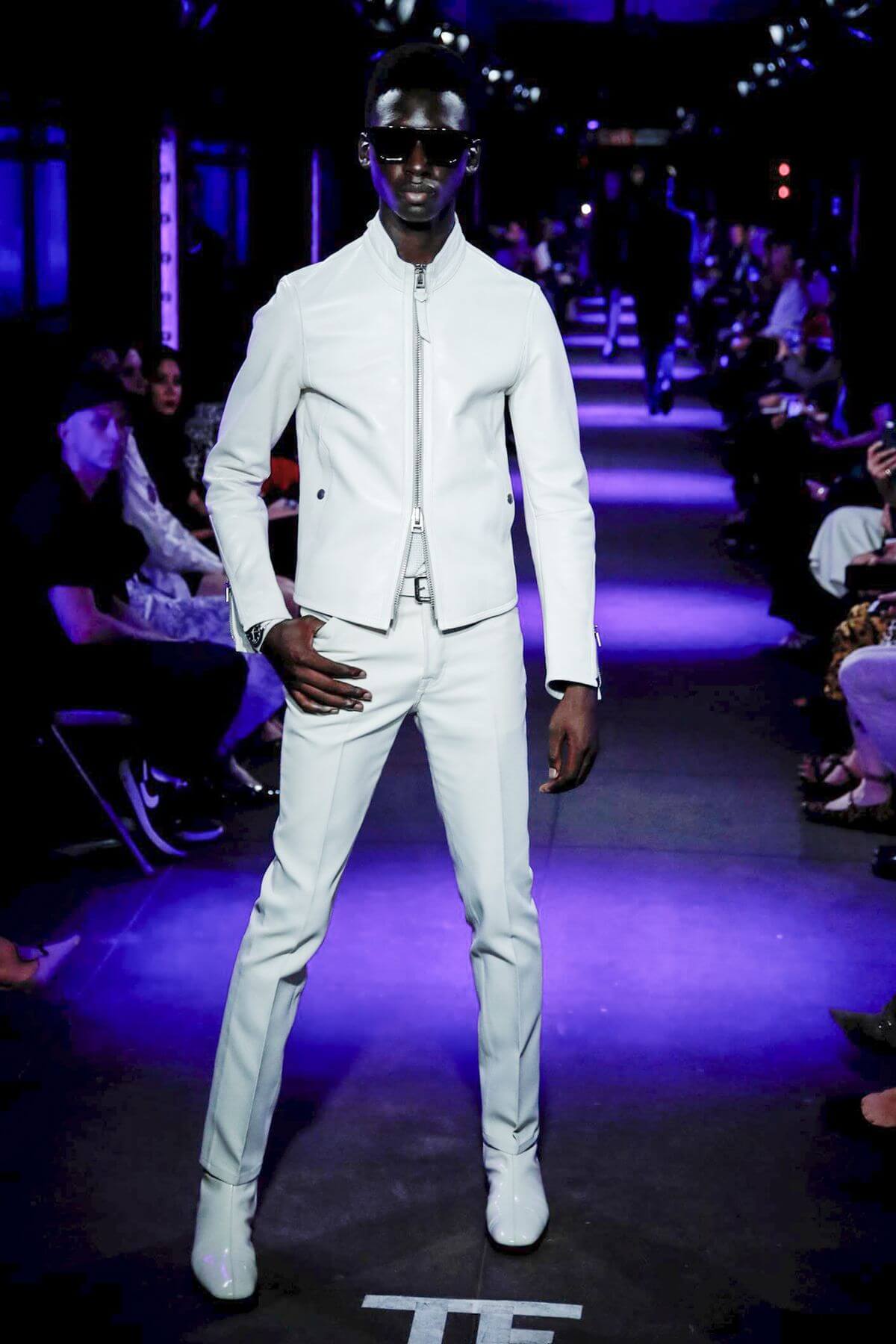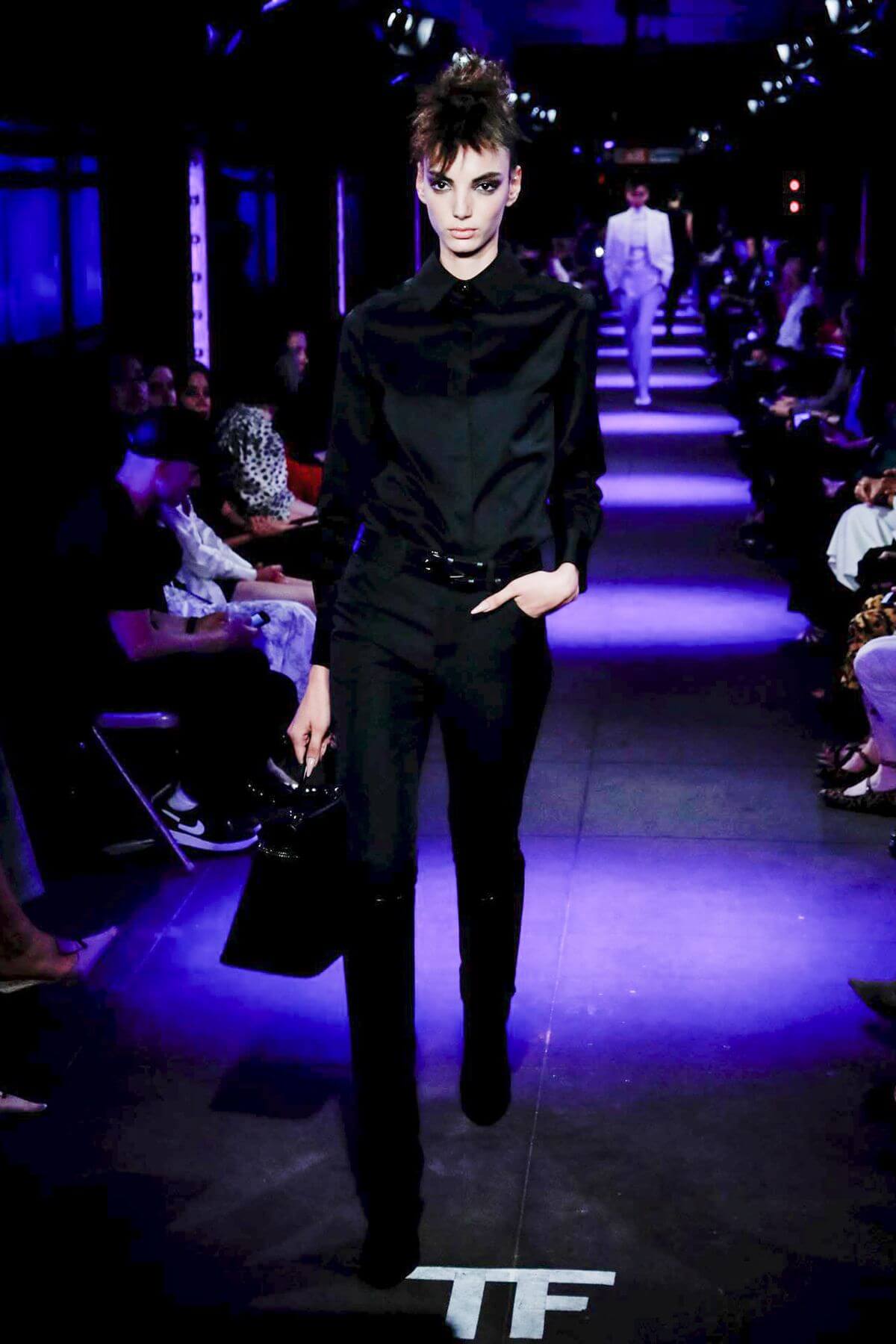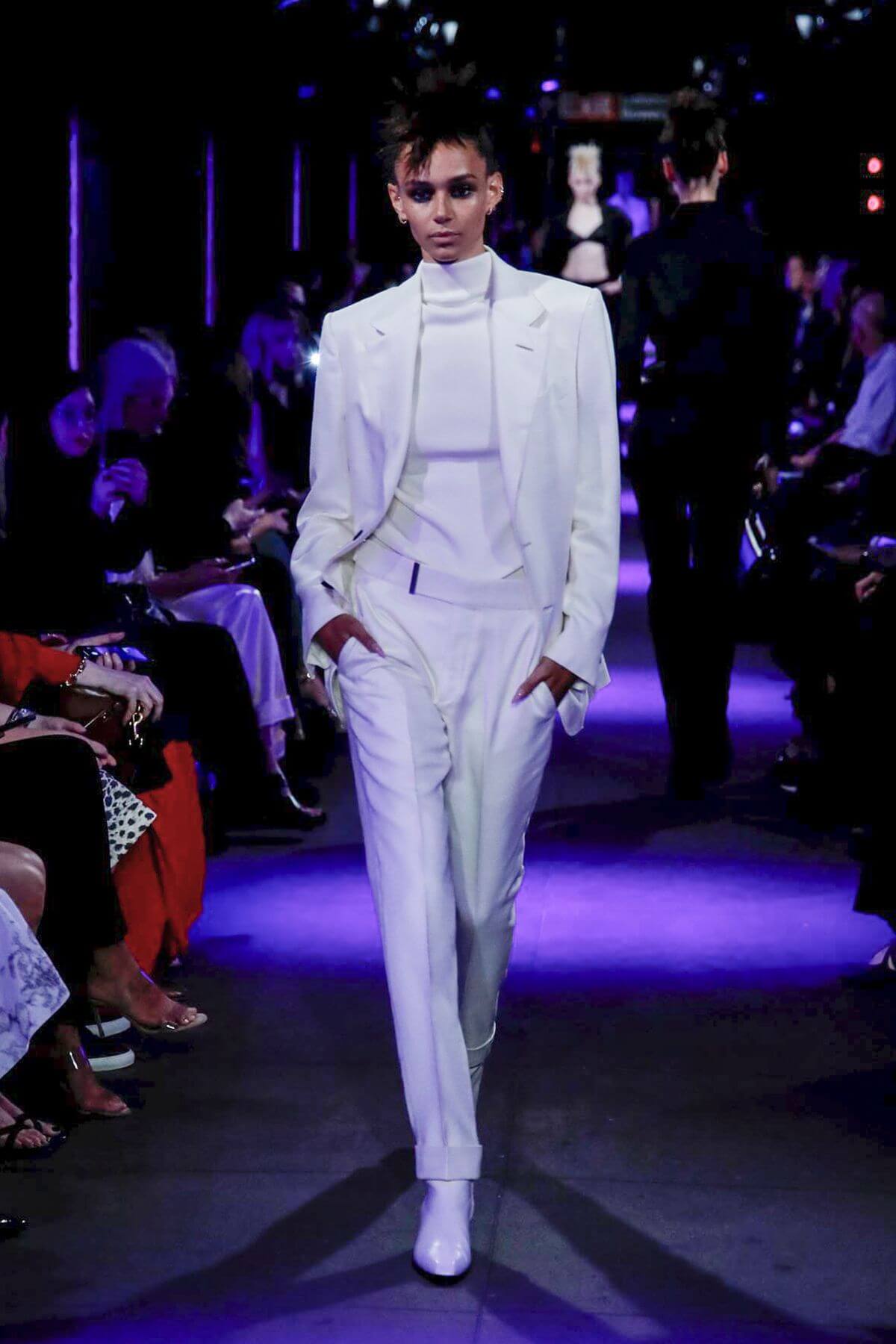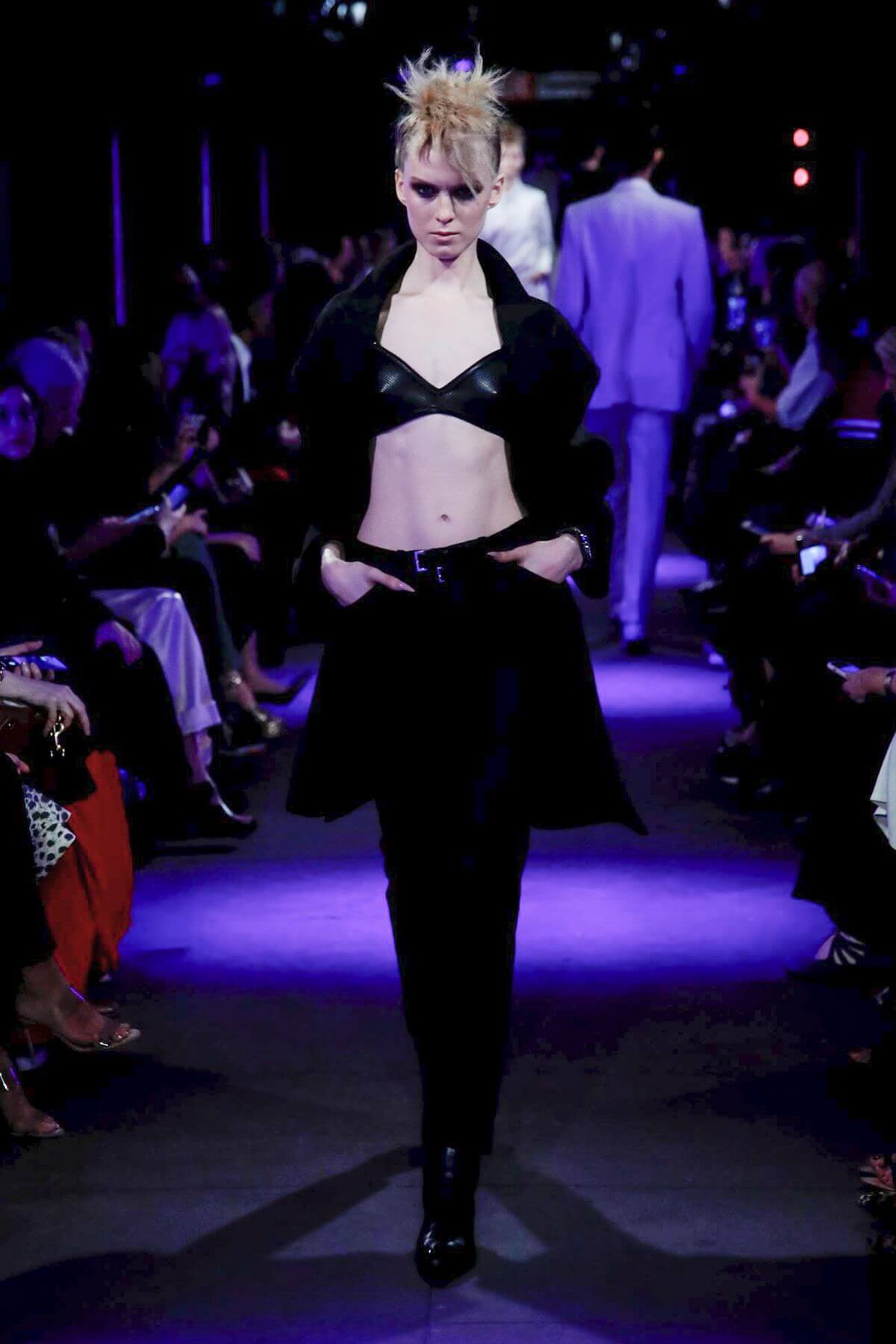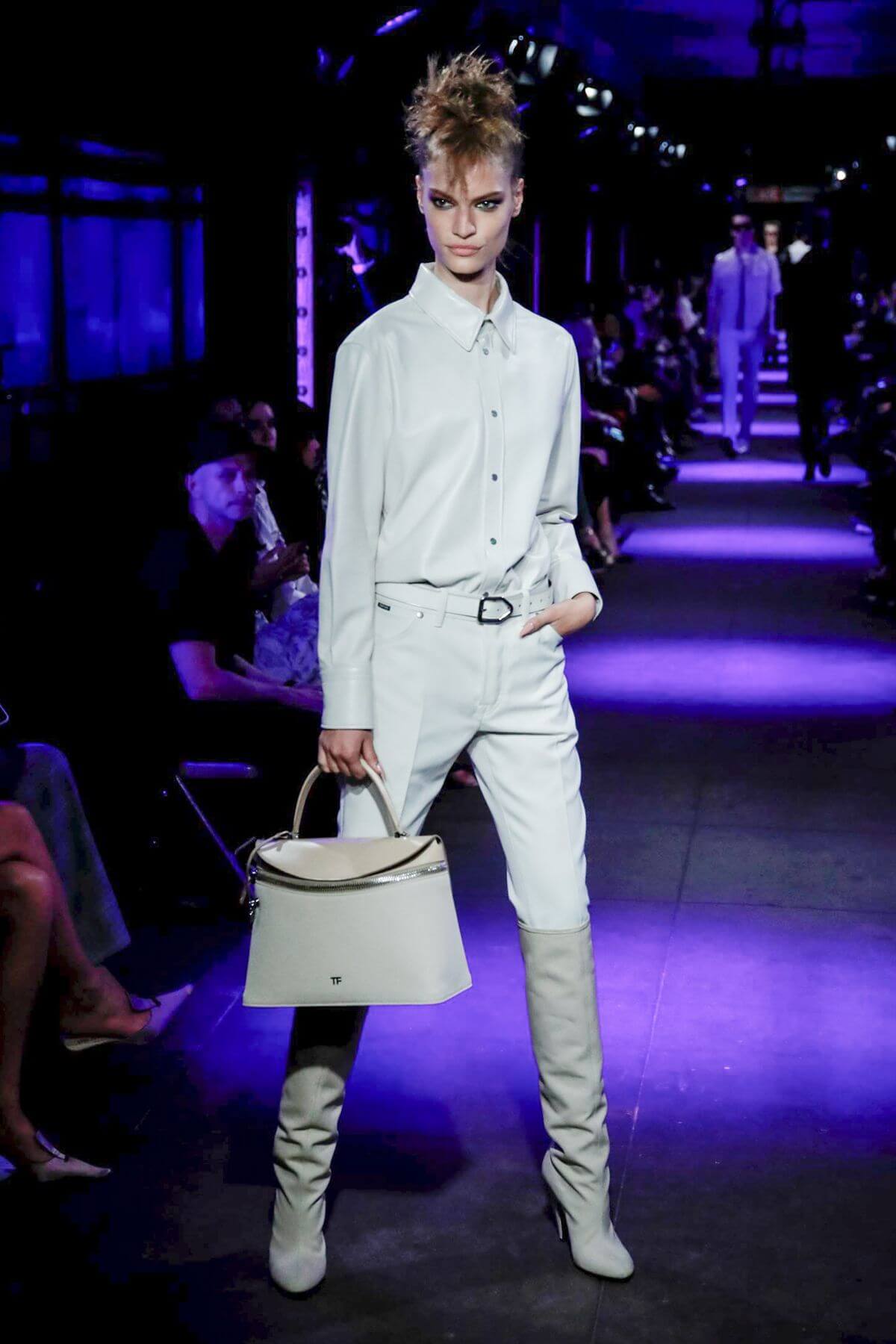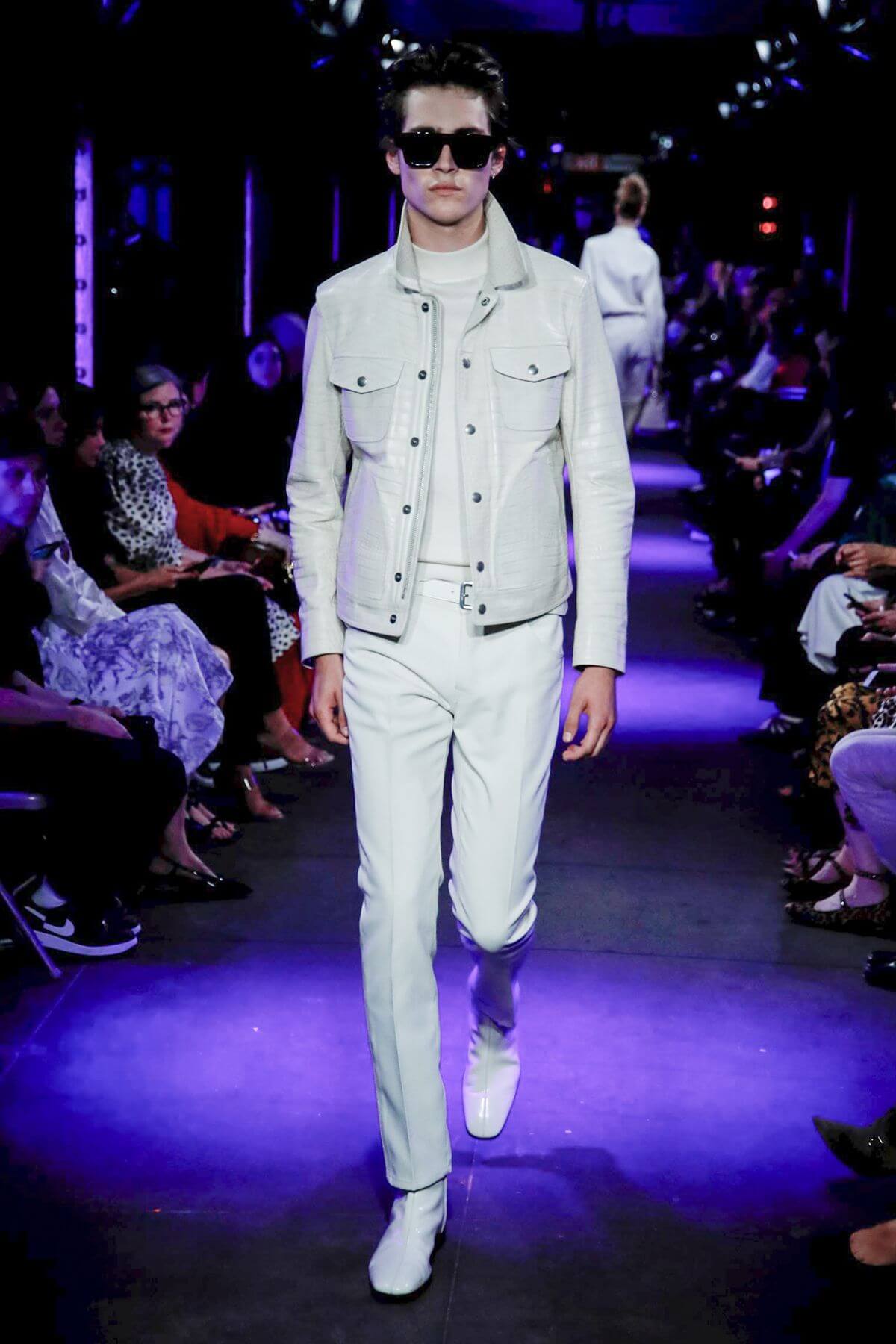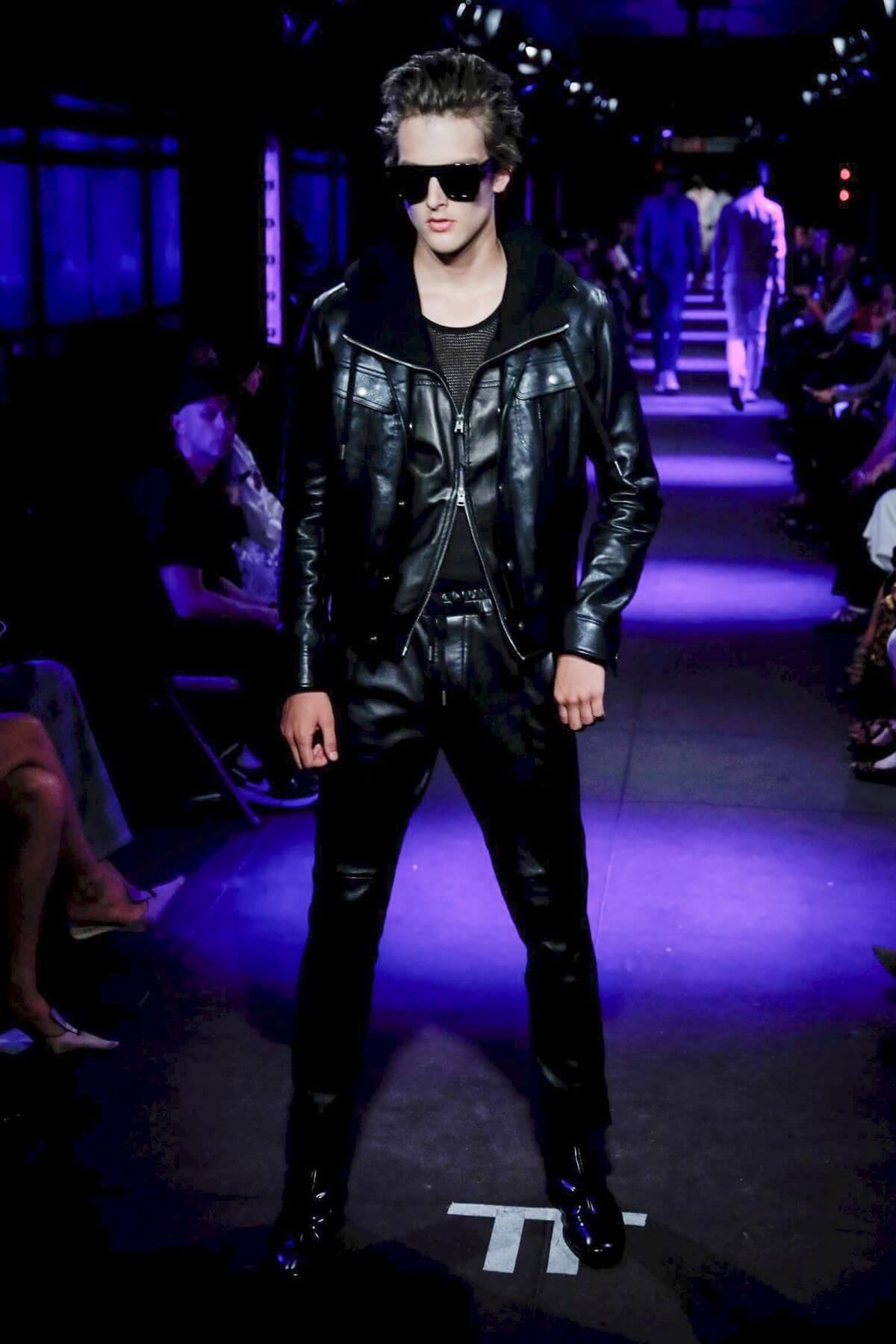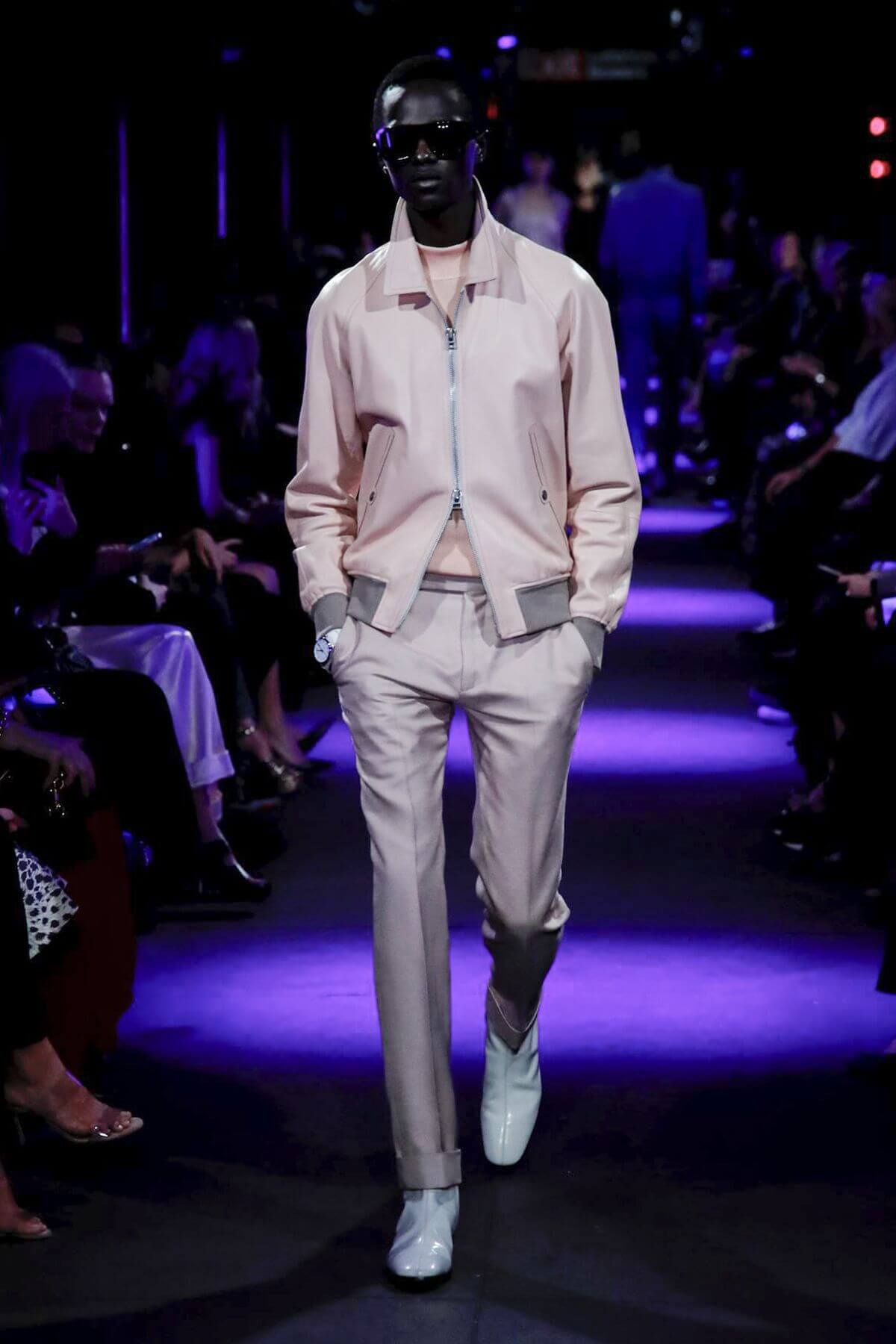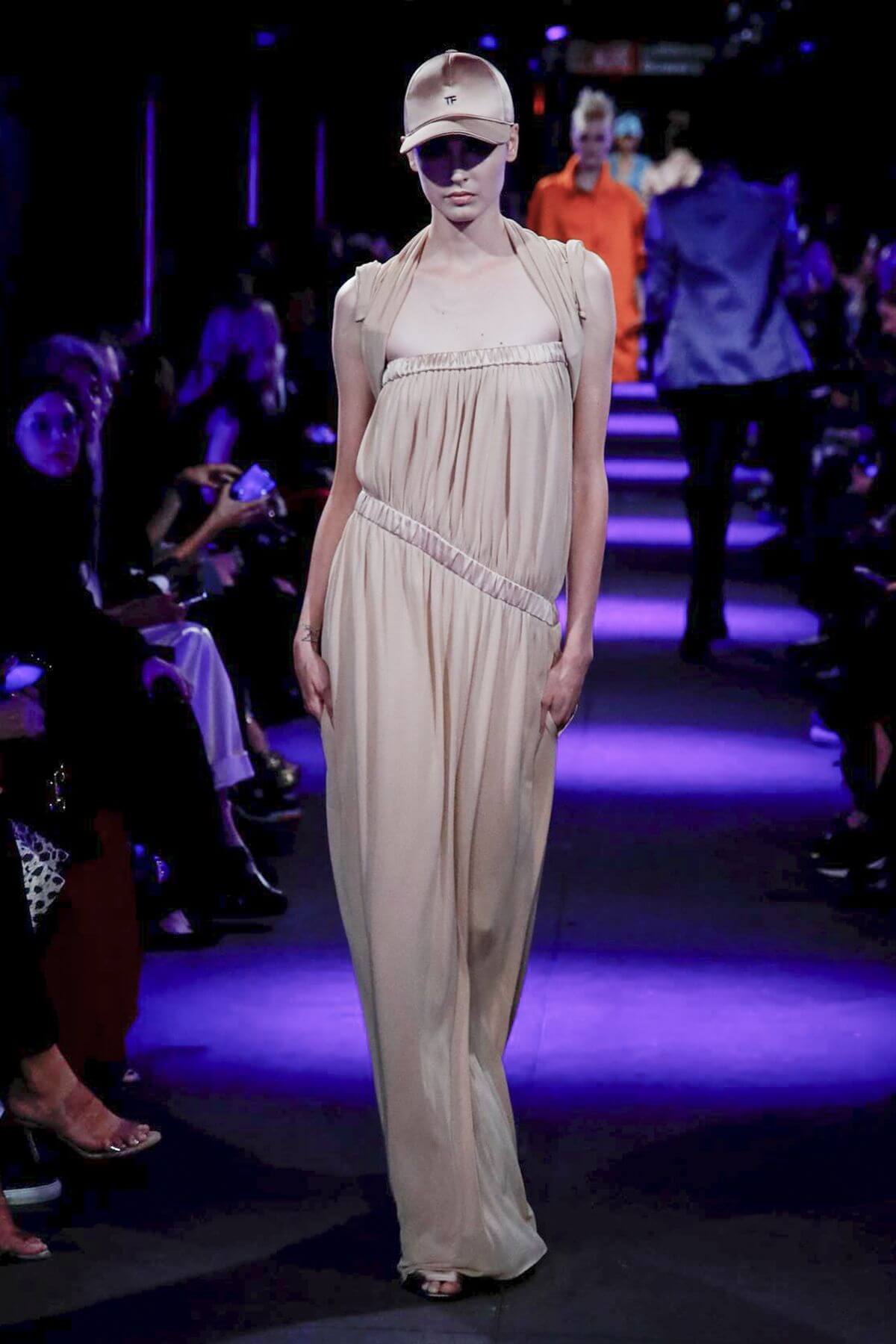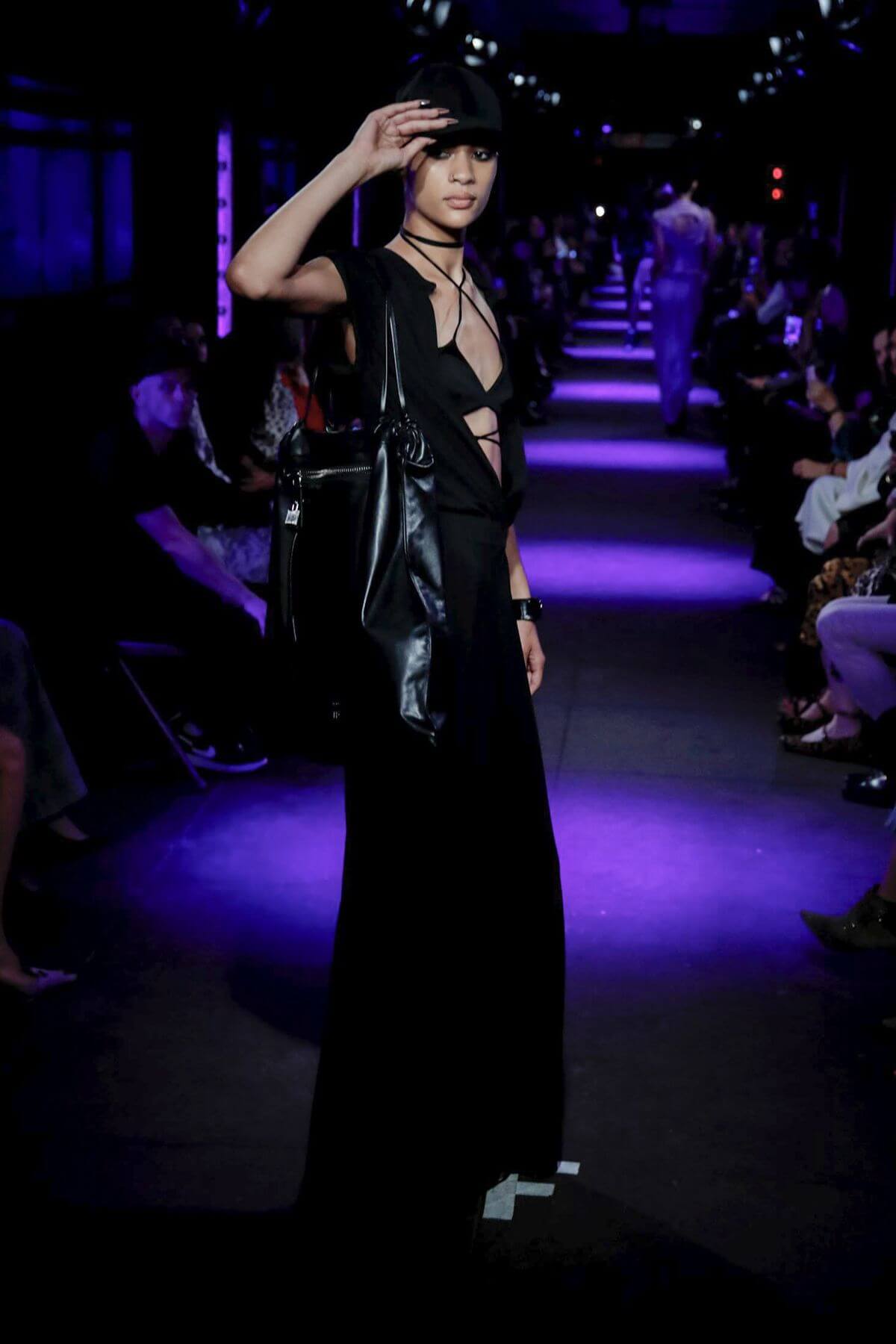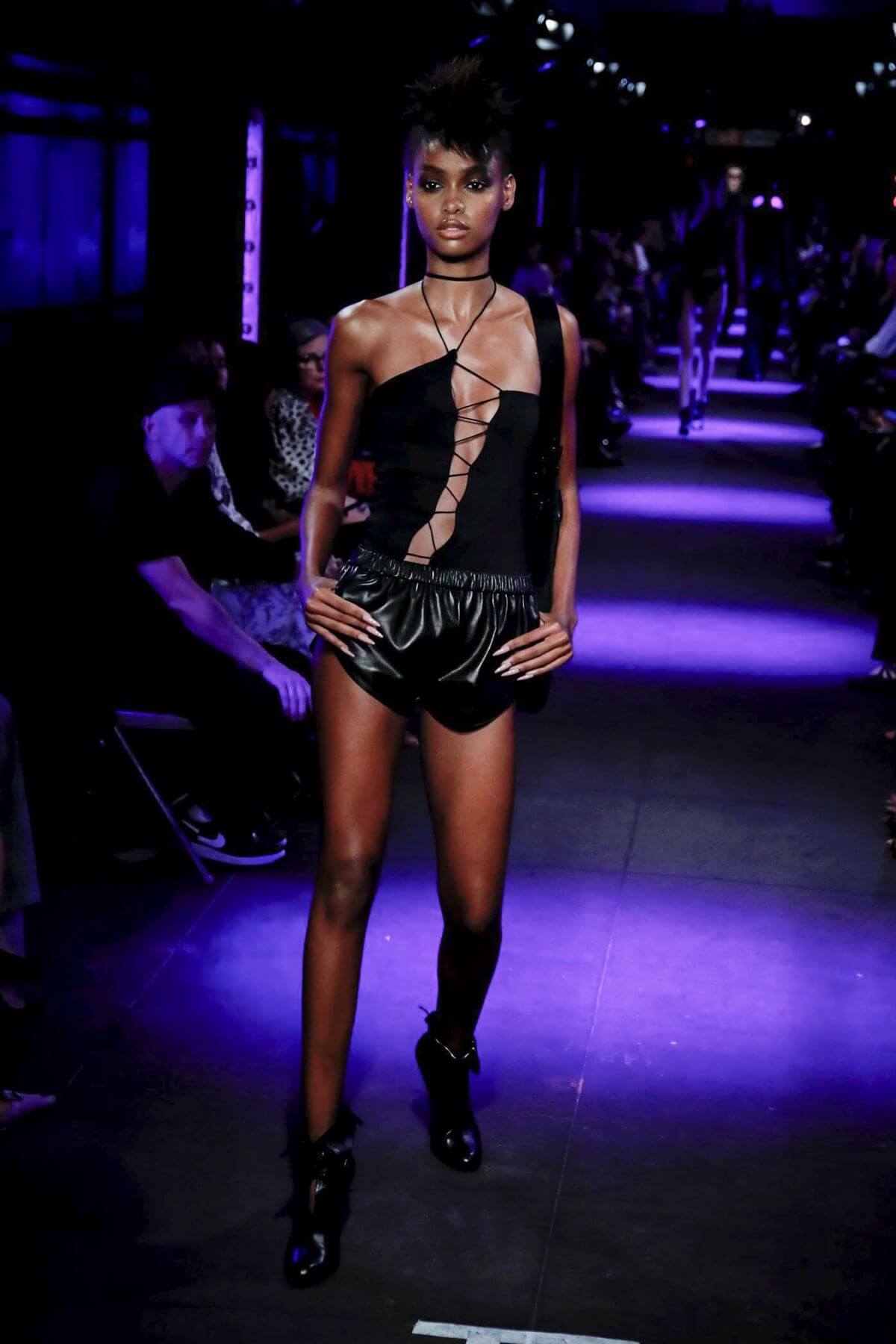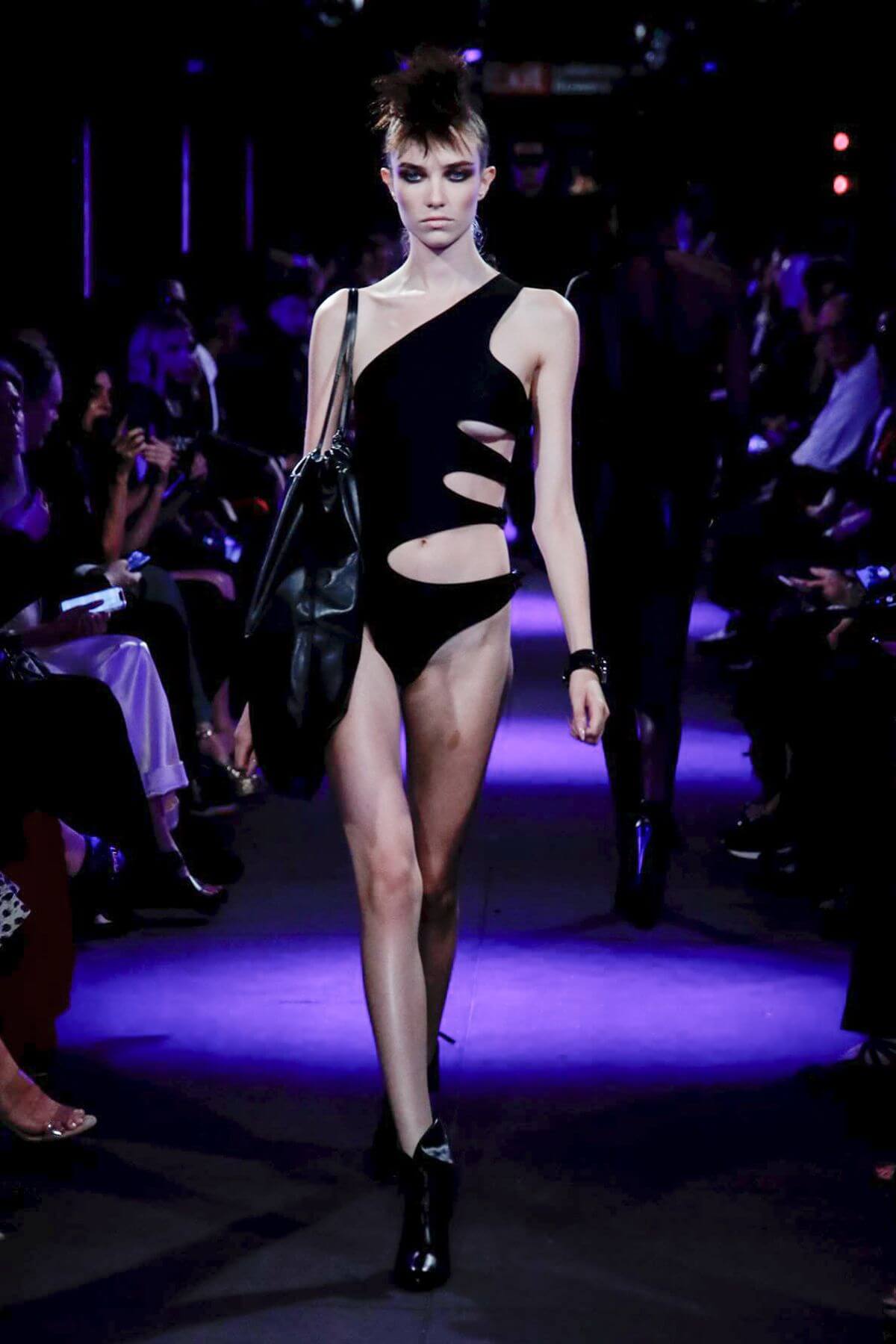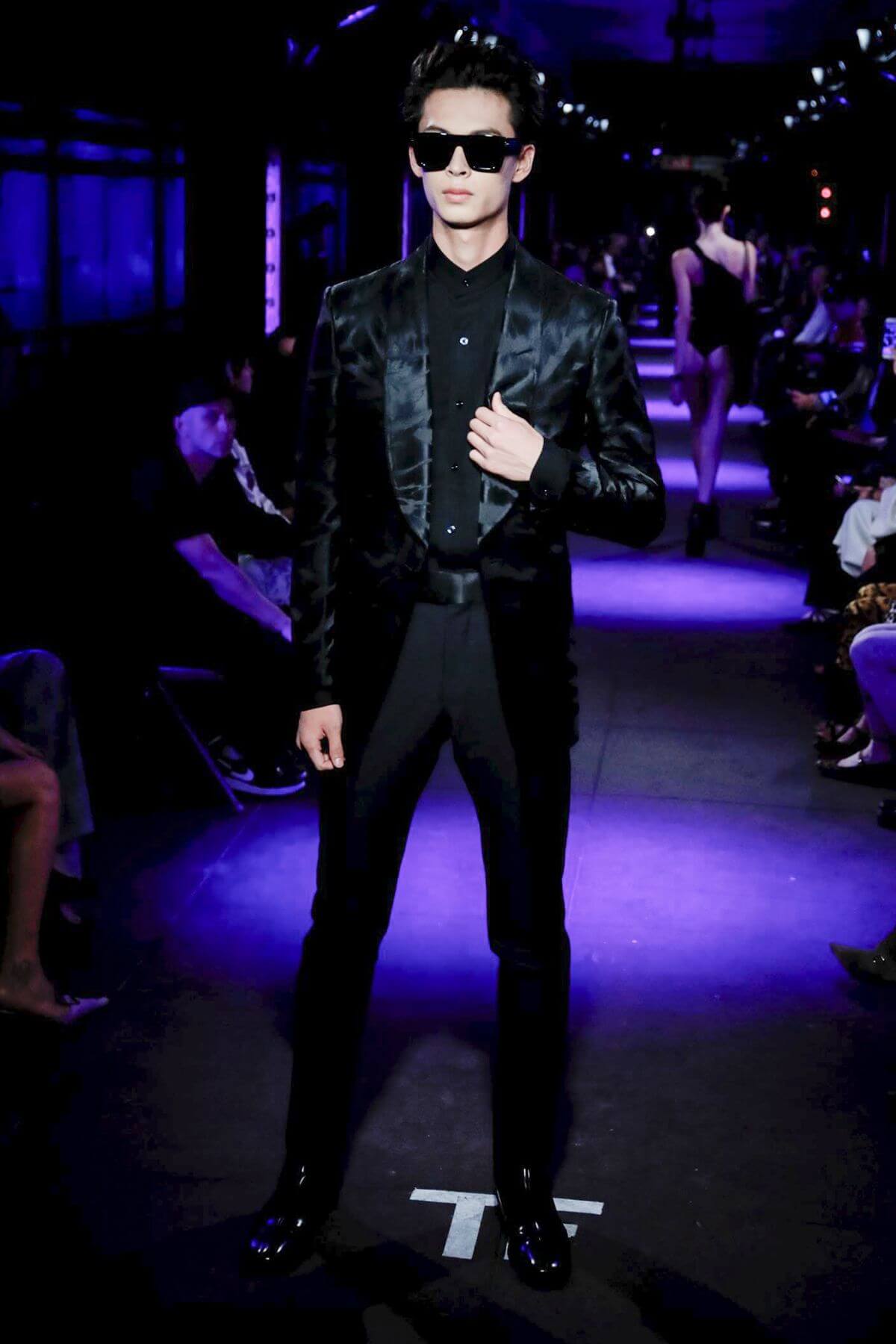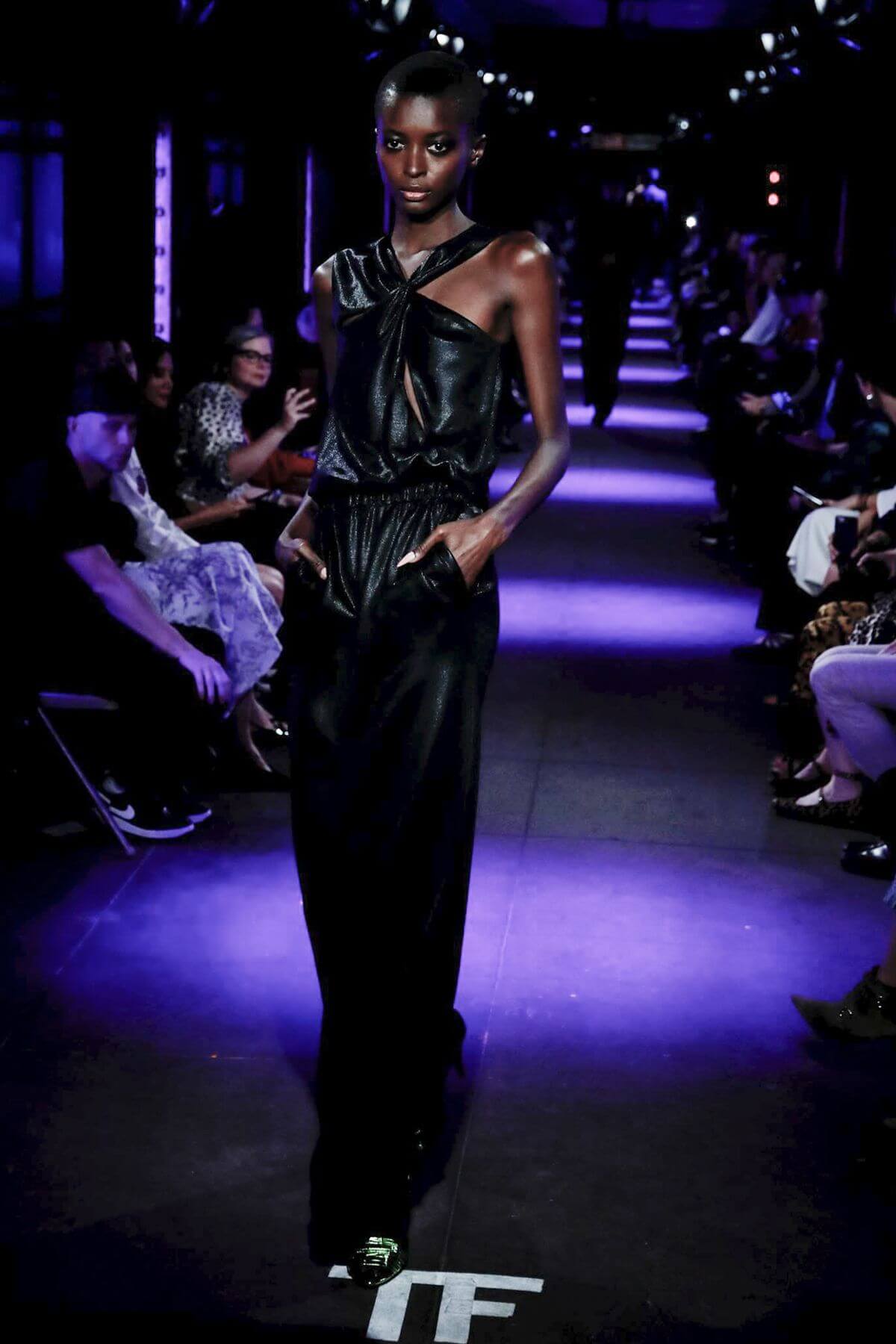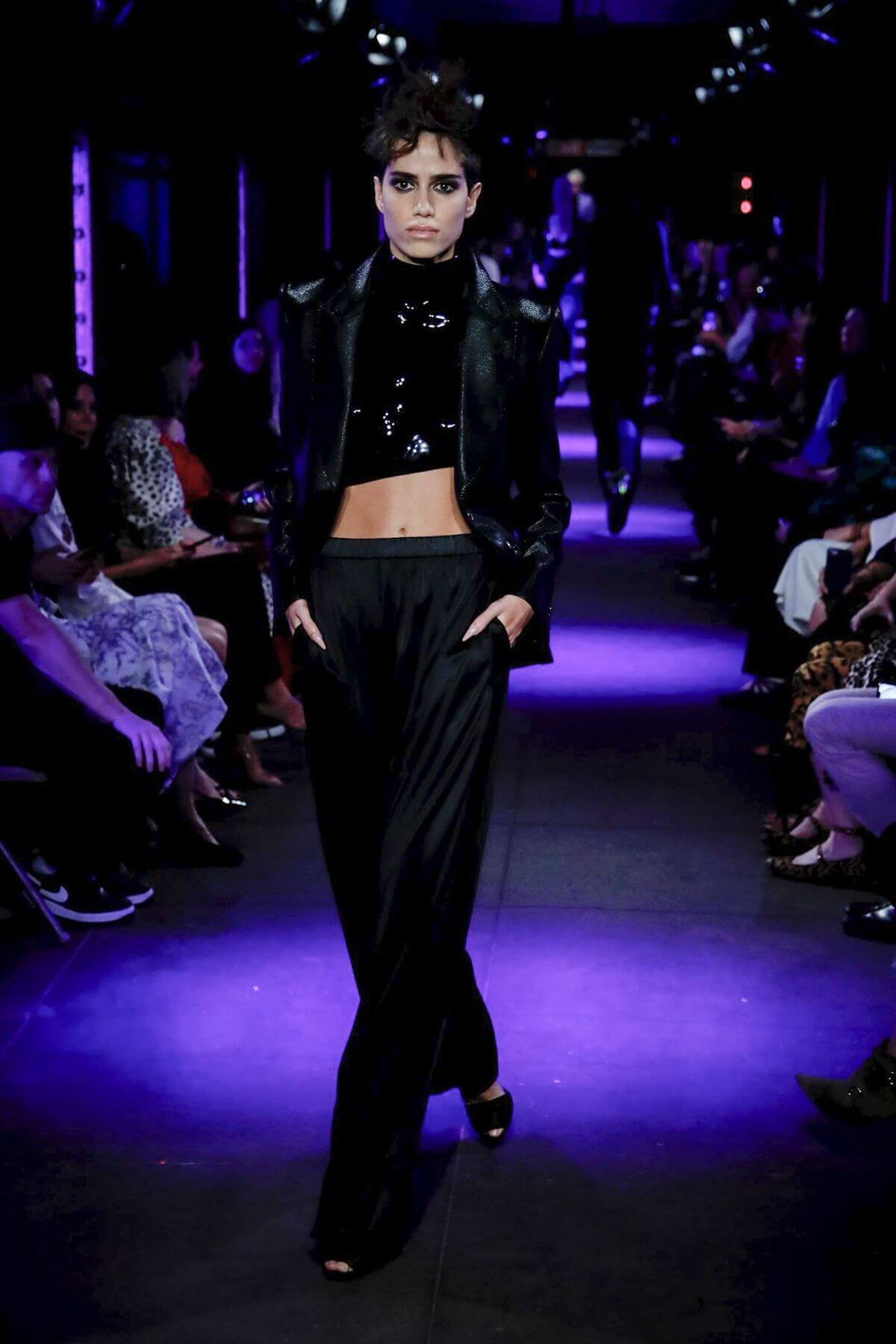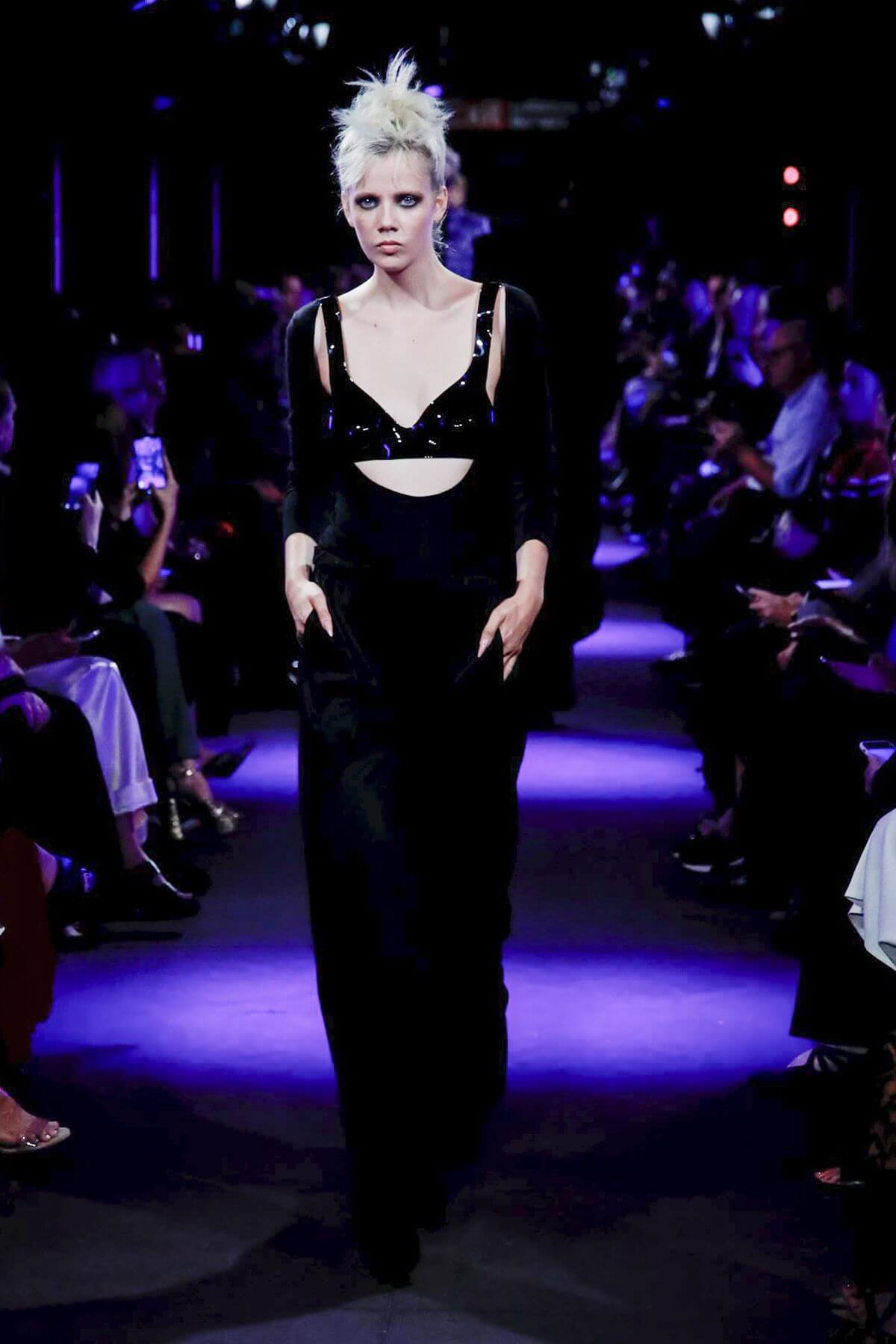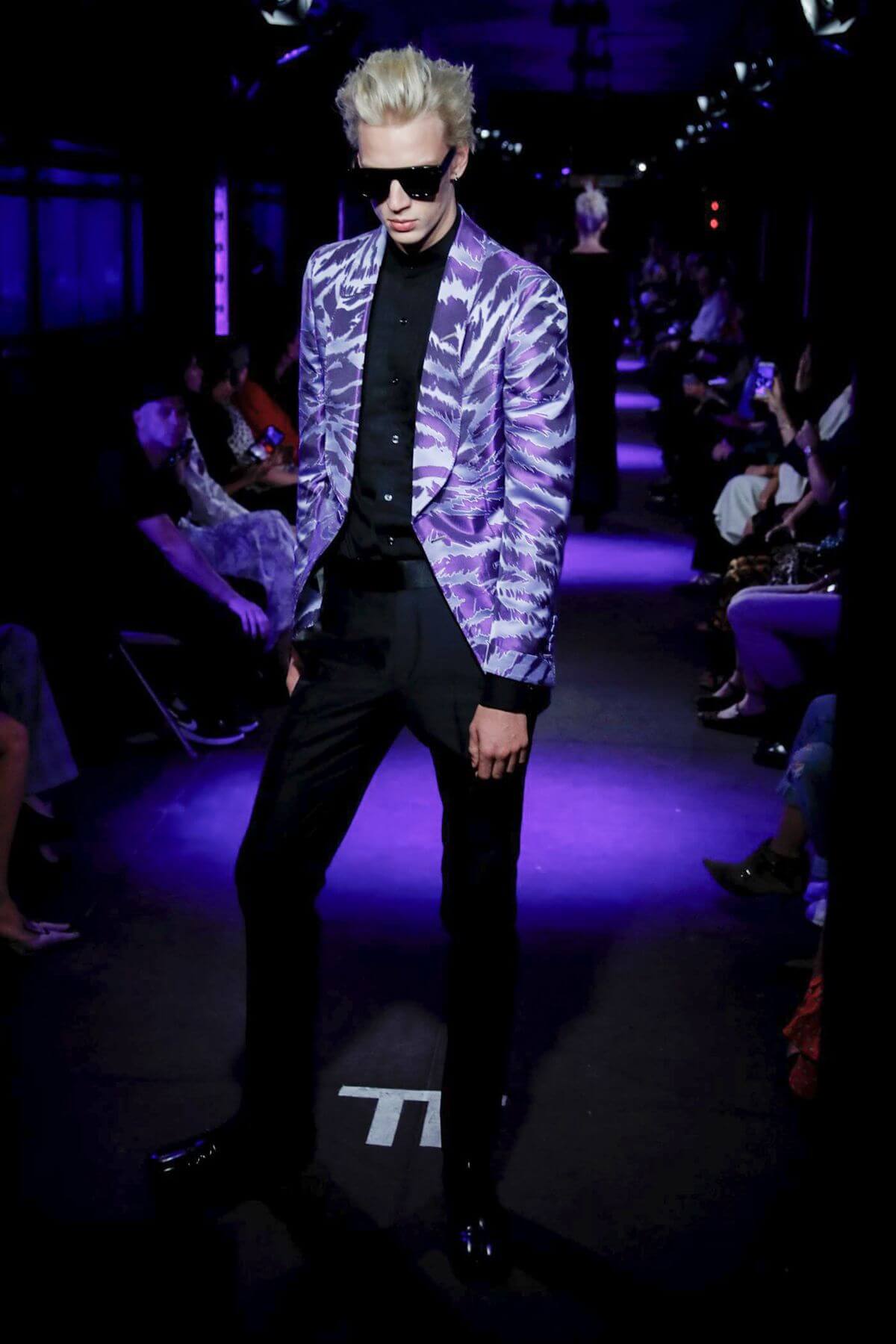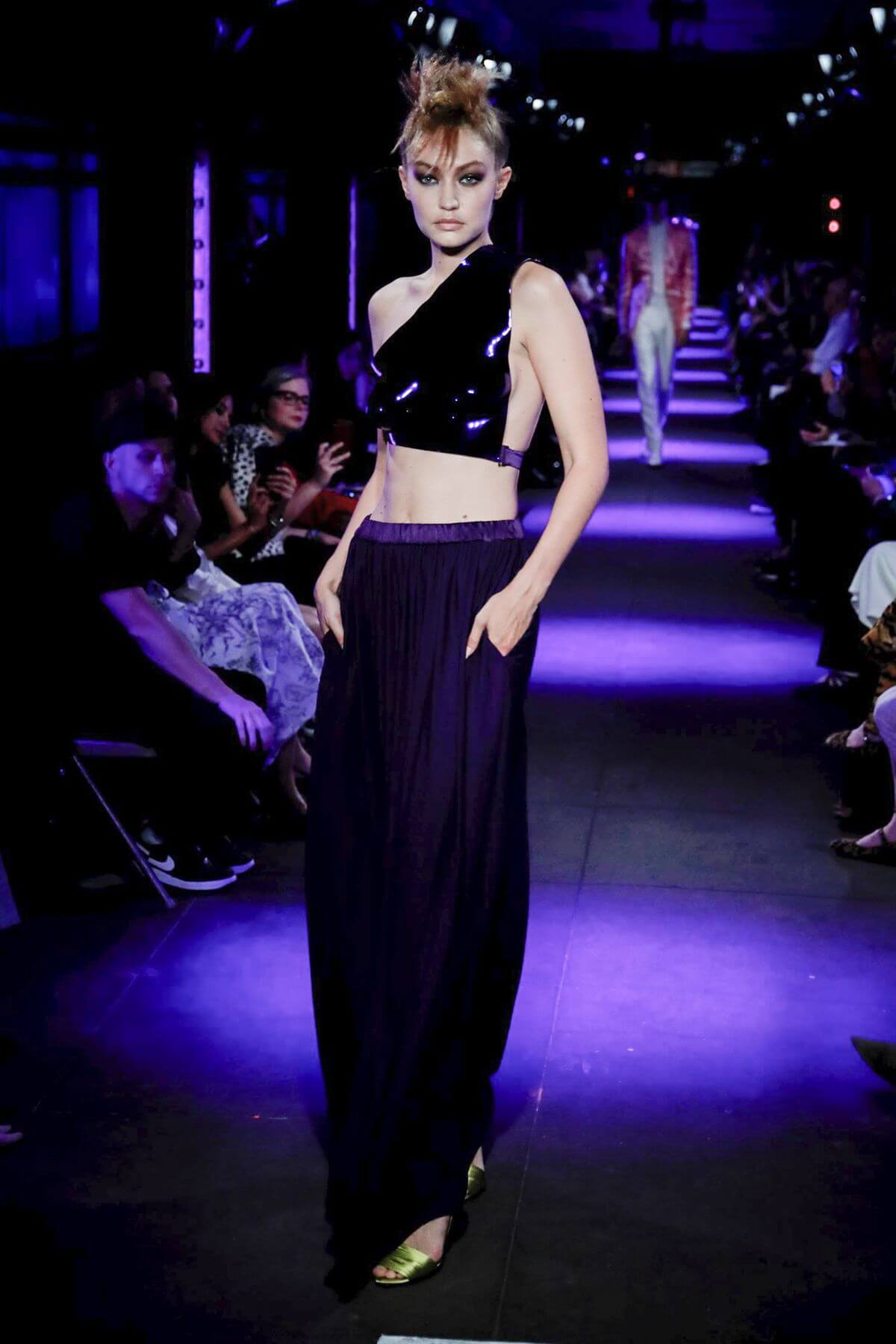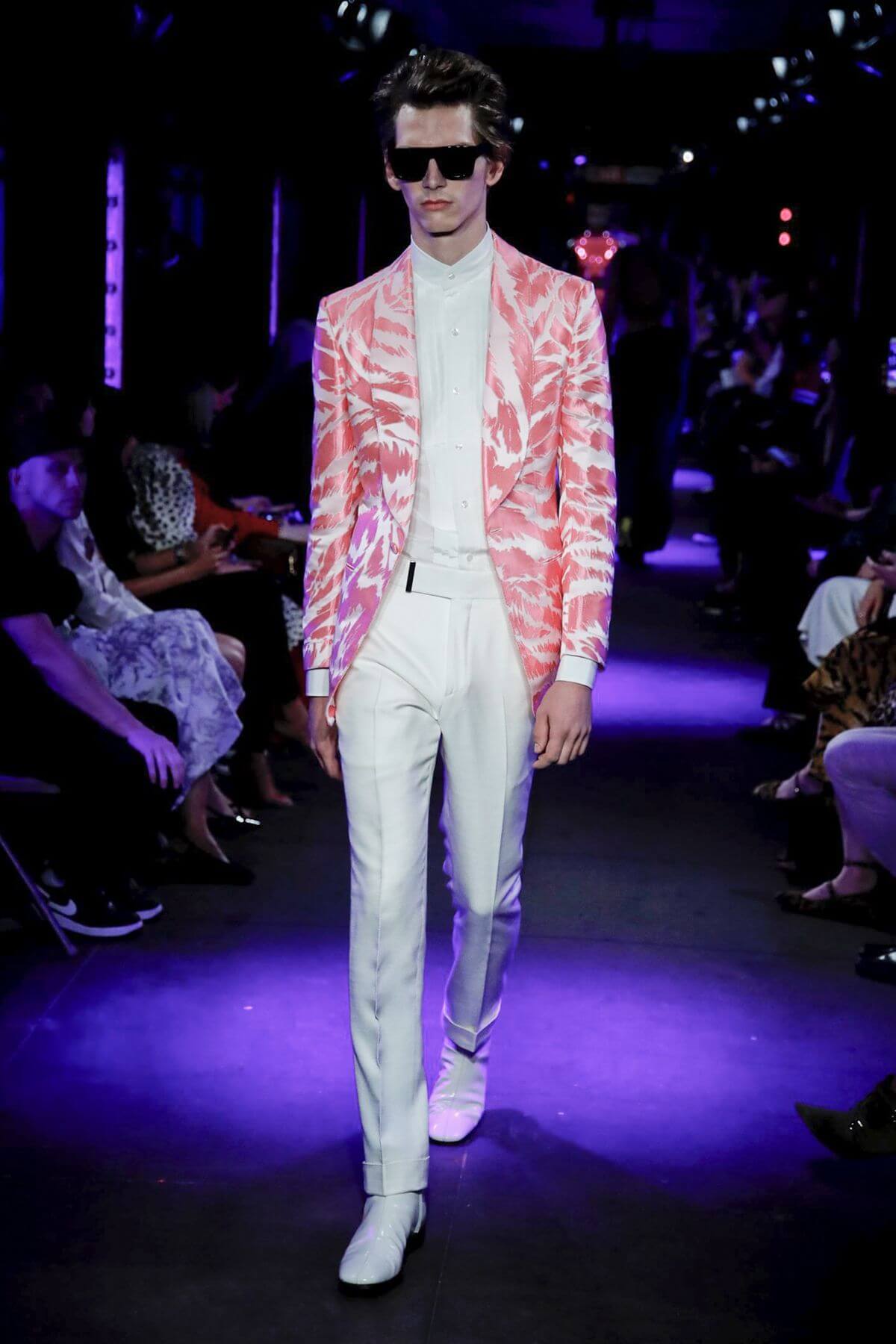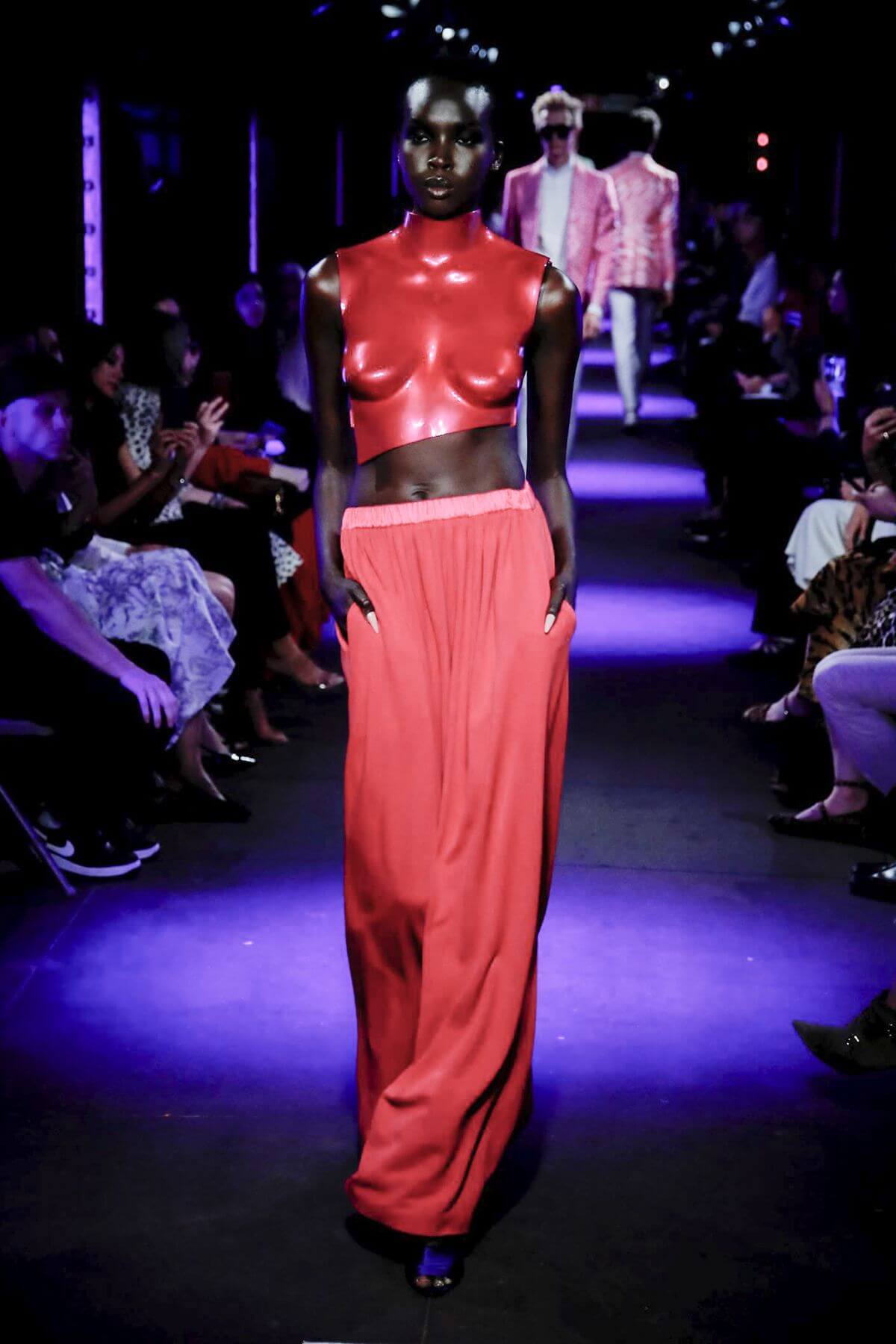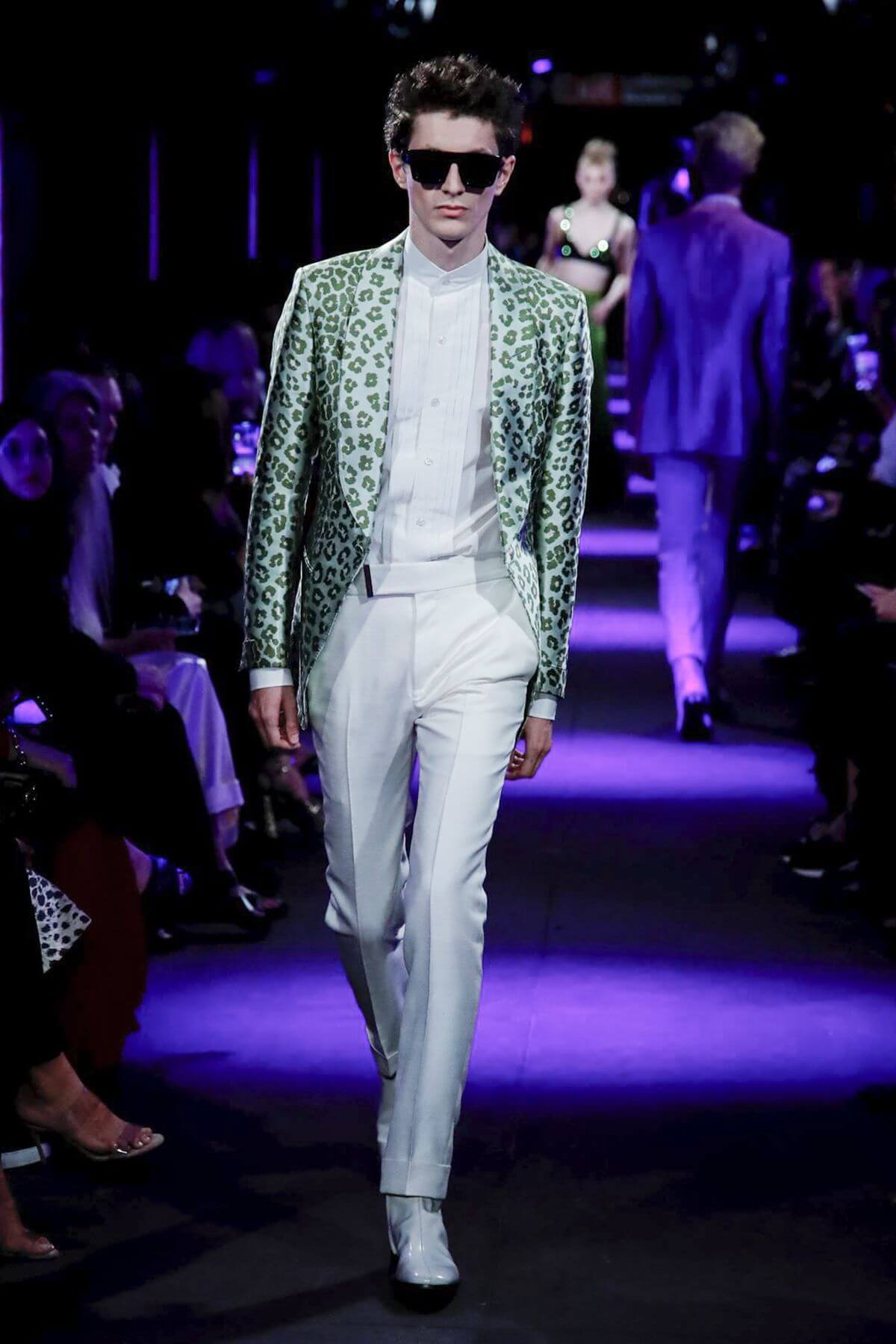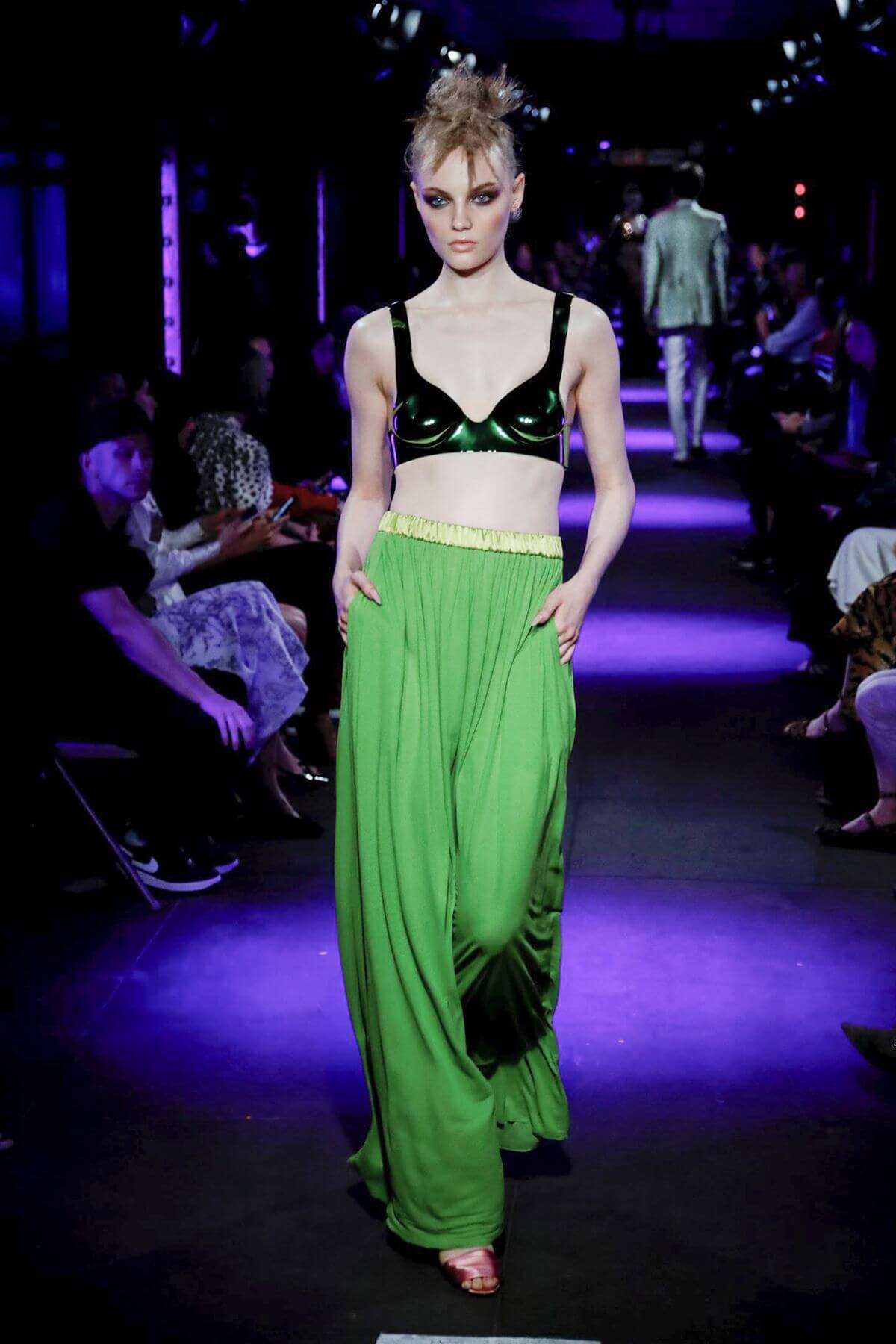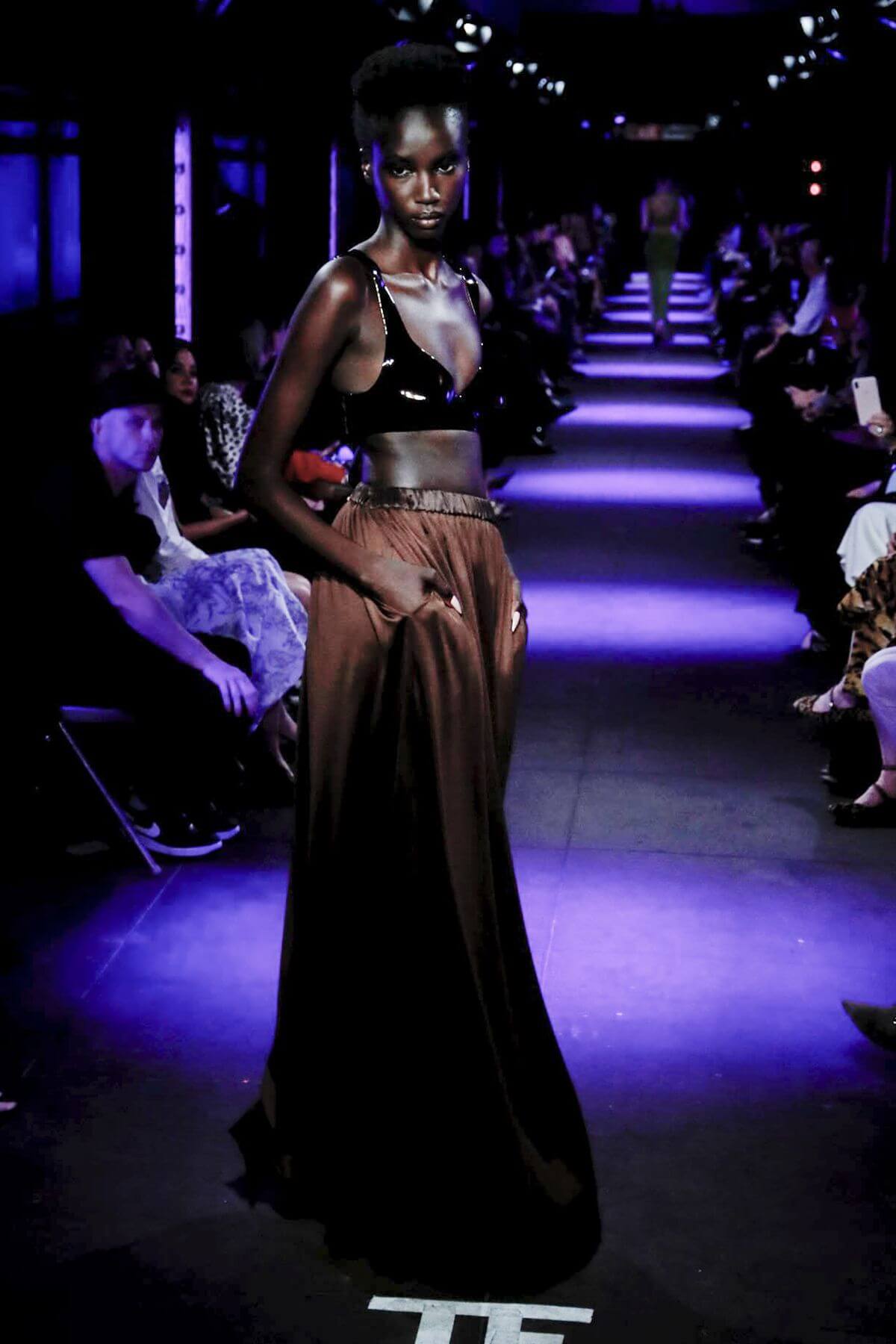 As many of the creators we've seen this NYFW, Ford brought some sheer pieces as well. It's more than obvious than going almost naked next year is a thing. Time to hit the gym for real.
The key pieces were his reference to Yves Saint Laurent in the form of plastic molded top, bringing back the historic collaboration with Claude Lalanne in 1969 when the French artist molded in copper the models' chest.
Times are changing and the dress codes have morphed into a savage scene where anything is suitable for everything.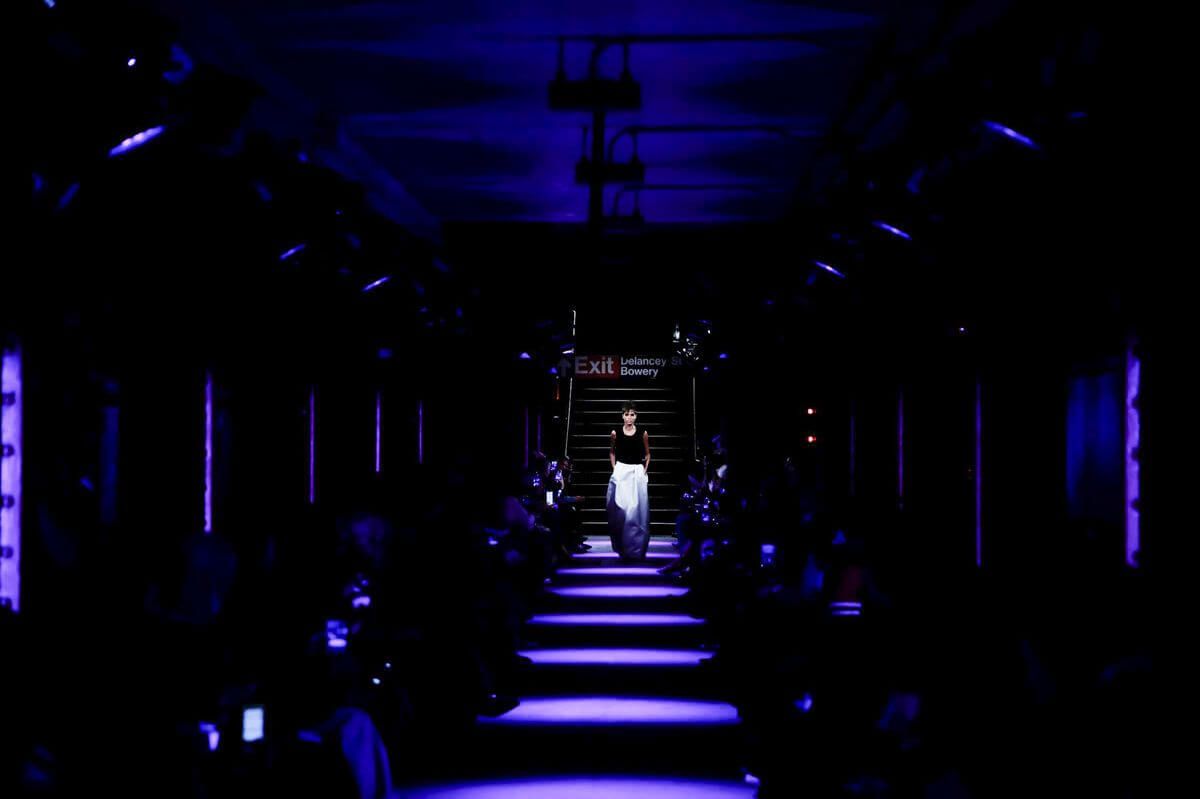 Tom Ford's traditional codes are evolving too. Otherwise they'll die.