READ IN: Español
The Japanese designer is pretty clear about his idea of fashion: "I want to make something that is not commercial". His statement before his Spring 2020 show in NYFW locks a bigger message: Koizumi ain't for everyone. He creates to  inspire and provoke. Lets climb that mountain of organza.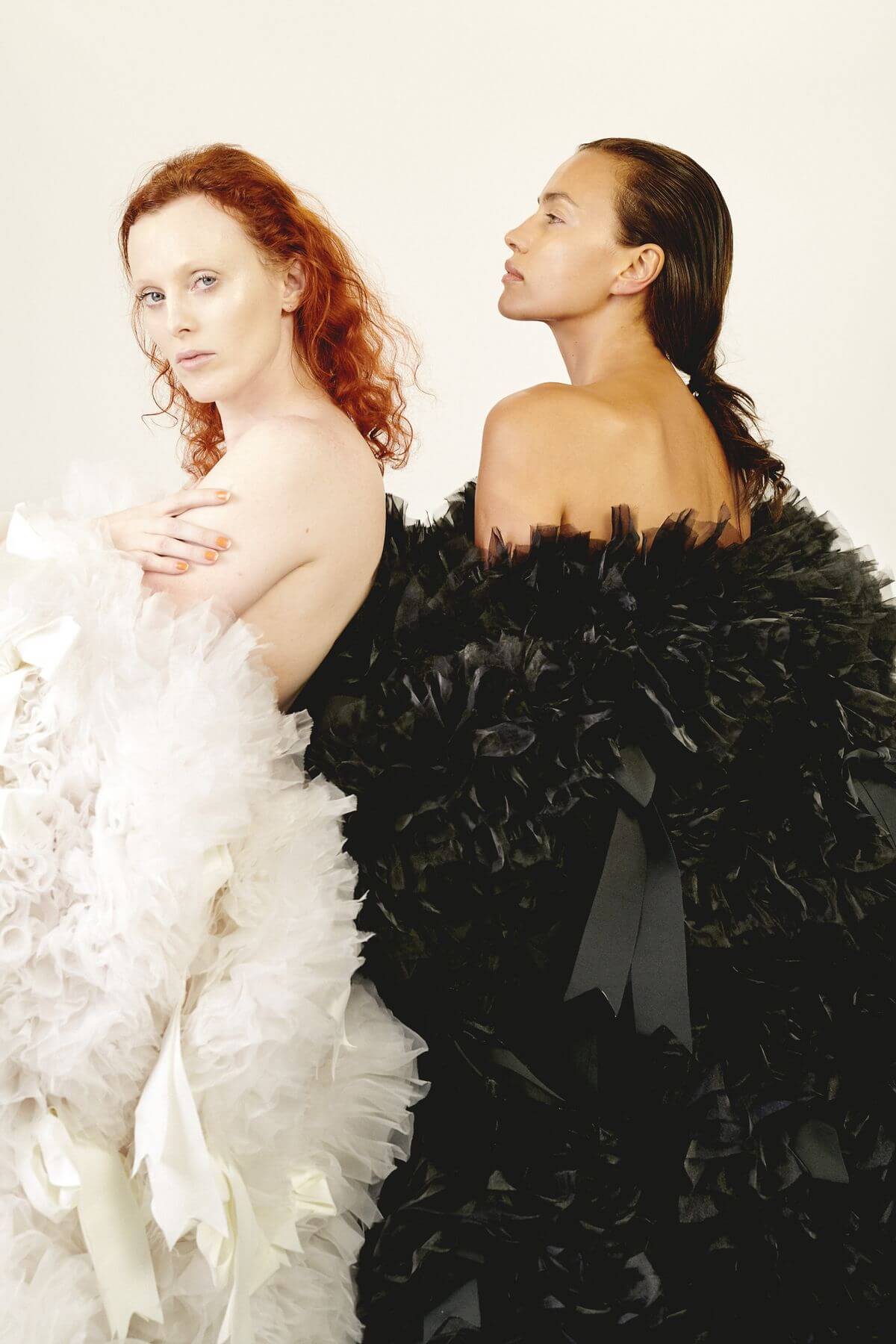 When first appearing in the city that never sleeps last year, all eyes went onto his show held at Marc Jacobs' Madison Avenue store. His main focus is on the show, on creating an aura of fun and carnival around his stunning dresses.
In this occasion, Tomo Koizumi (@tomokoizumi) decided to bring actress Ariel Nicholson (@ariel.nicholson) to perform and pose in a one-model only presentation. Nicholson, an 18 year-old trans artist and Raf Simons muse, appear with an extravagant and colorful make up full of glitter and her hair done in a form of a huge cone, giving a dramatic and very spectacular aspect to the whole show.
While dressing and undressing in the seven garments displayed by the Tokyo-born designer, Ariel performed around the store showing her most artistic facet to the photographers and playing with the hundreds of Japanese organza used for every dress. The contrast between the stiffness of her coned hair and the flexibility of Koizumi's pieces gave a very conceptual approach to this atypic fashion show.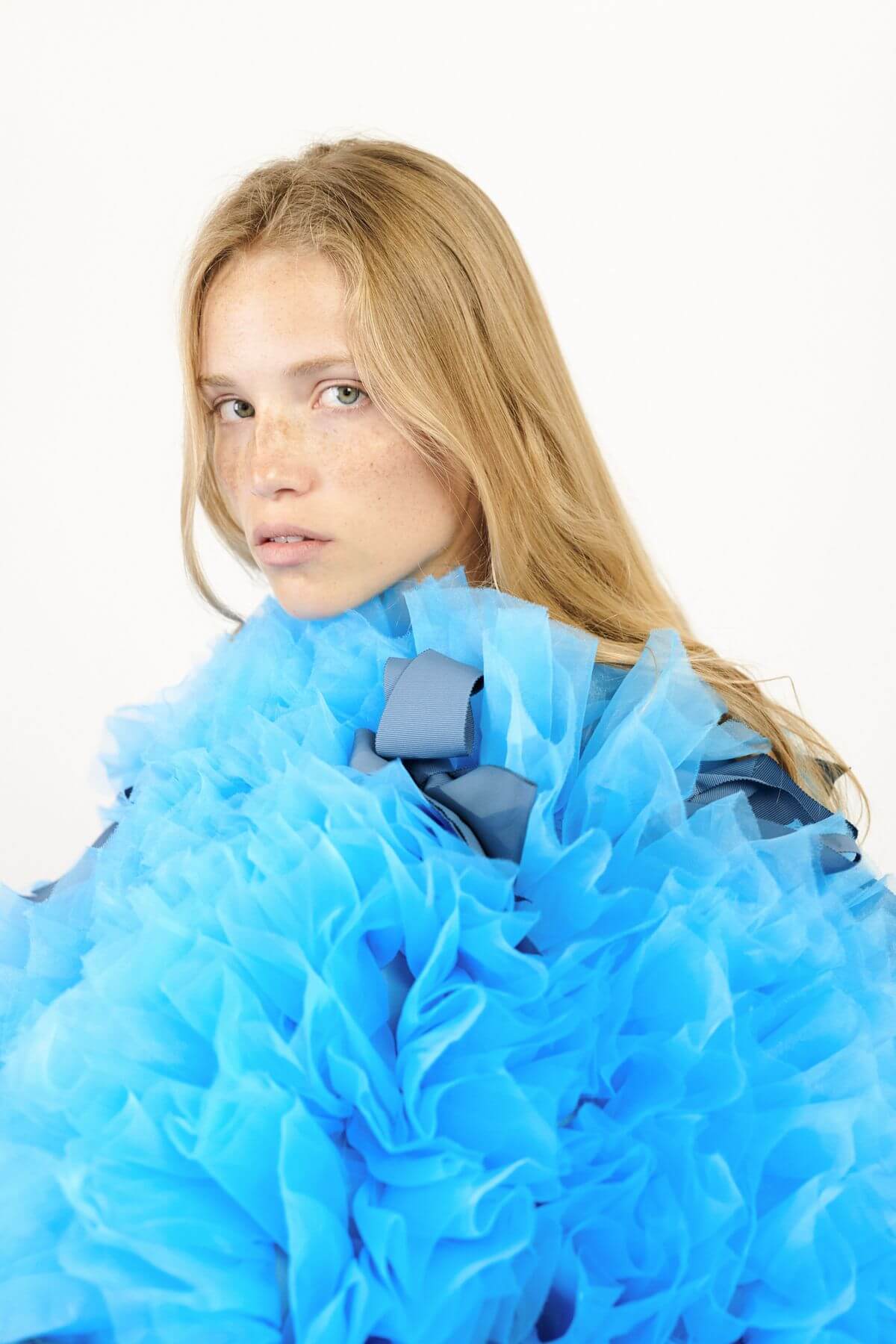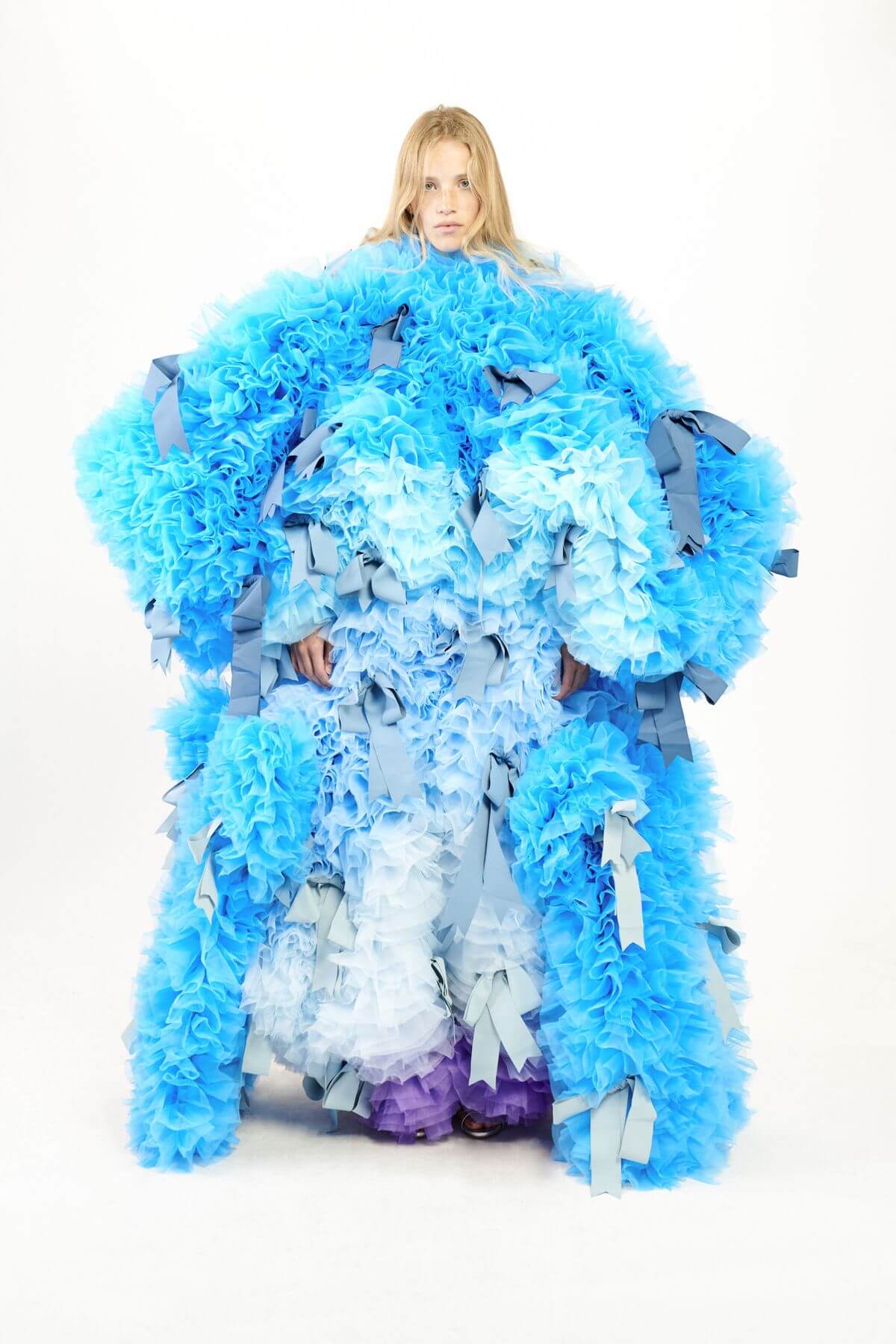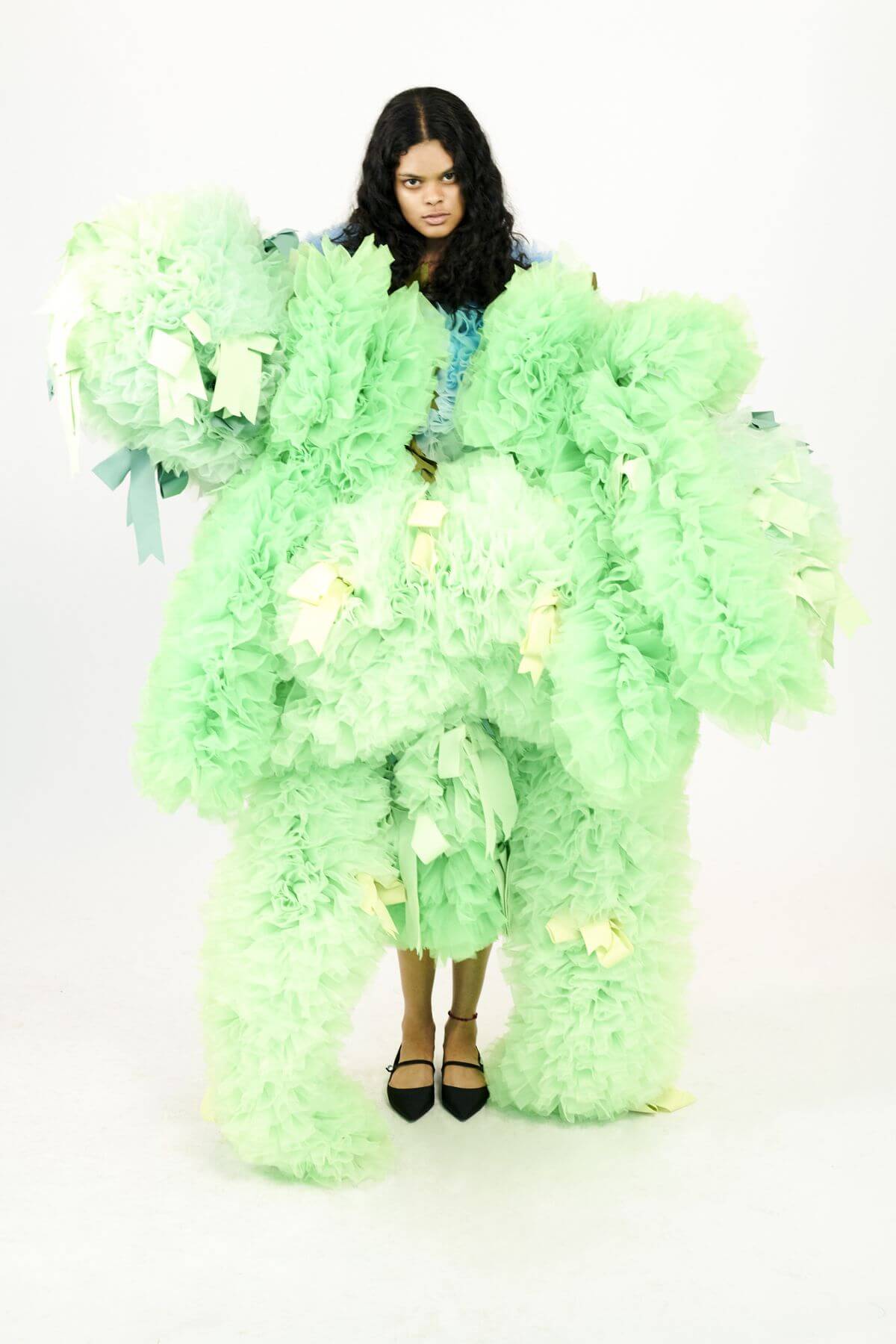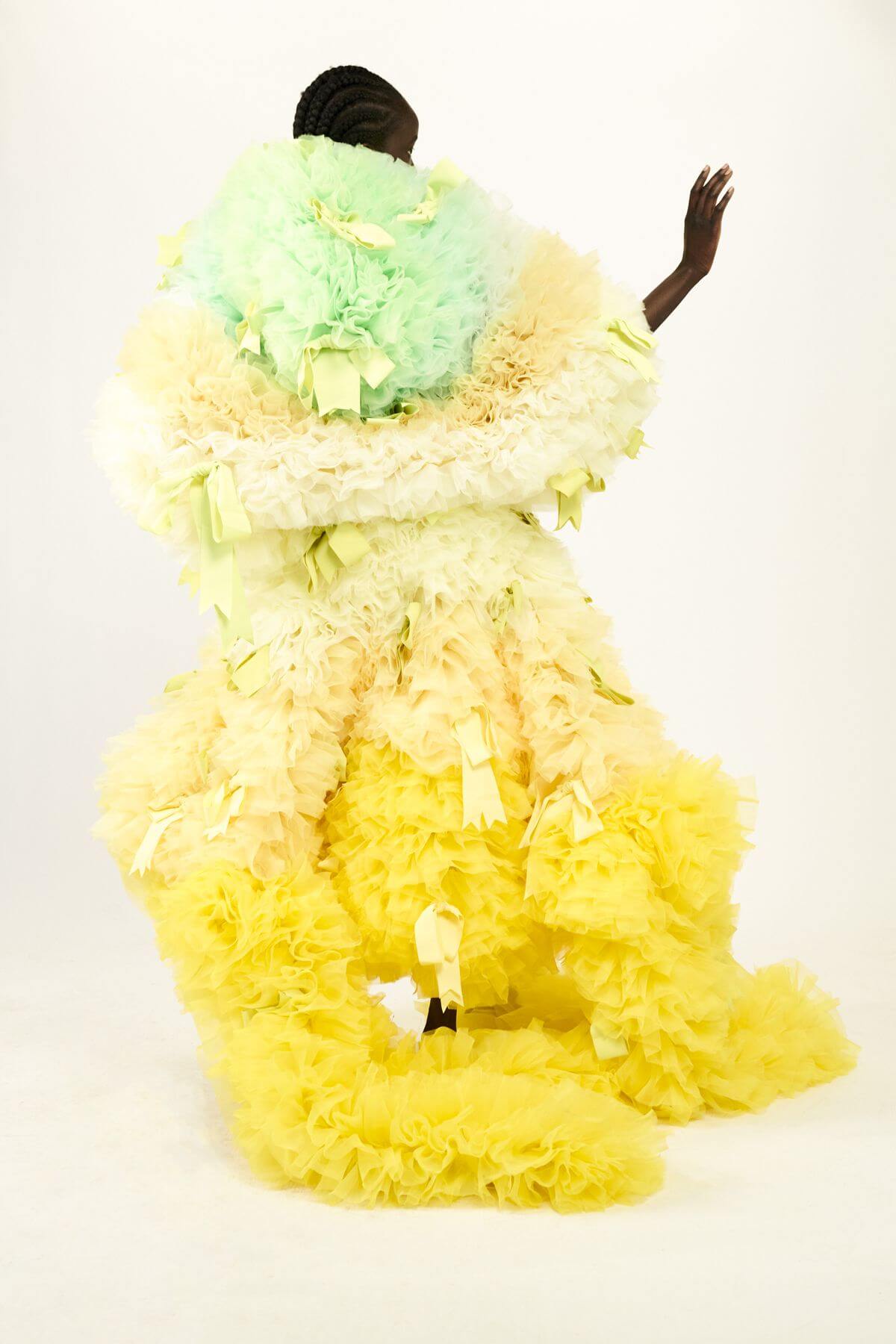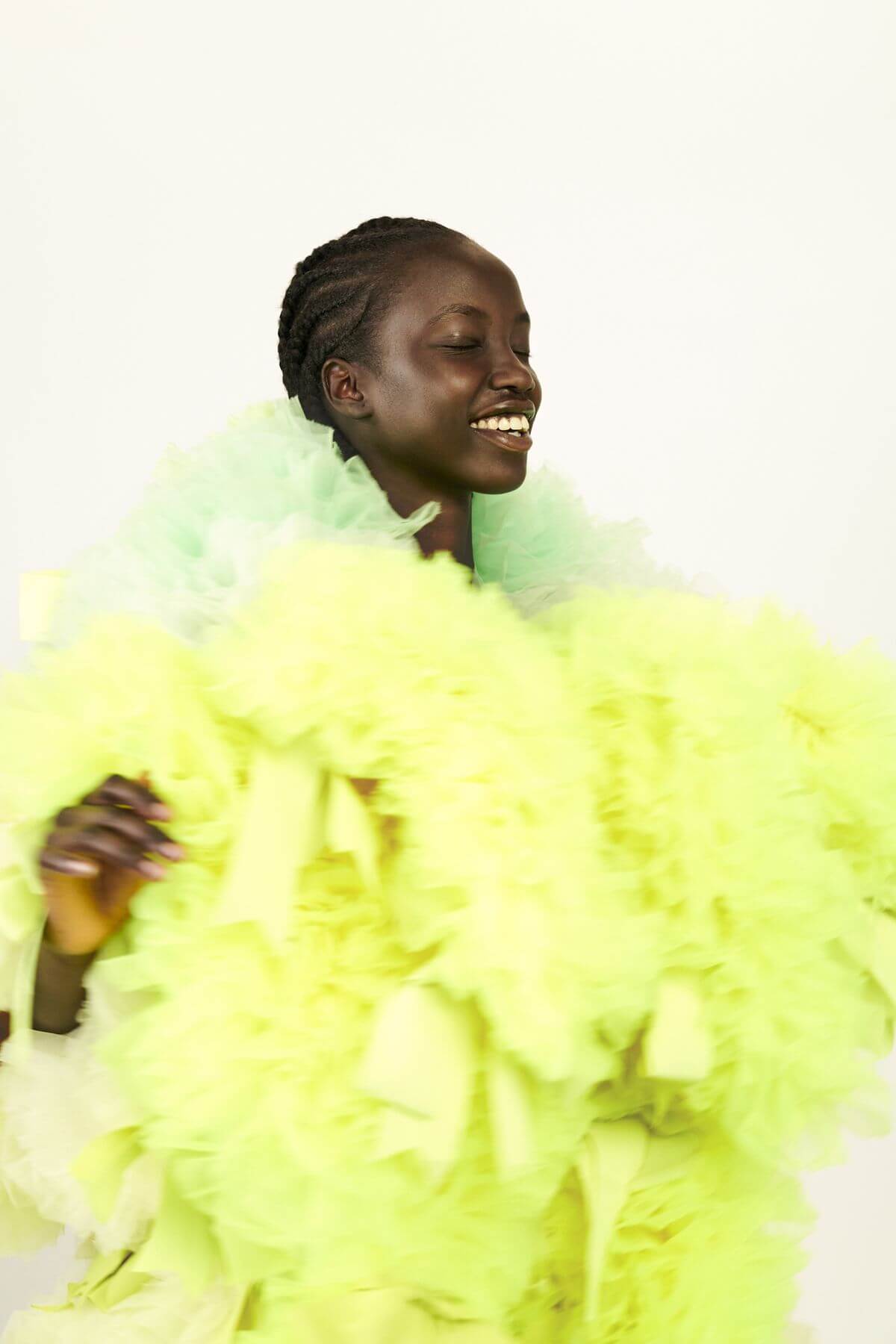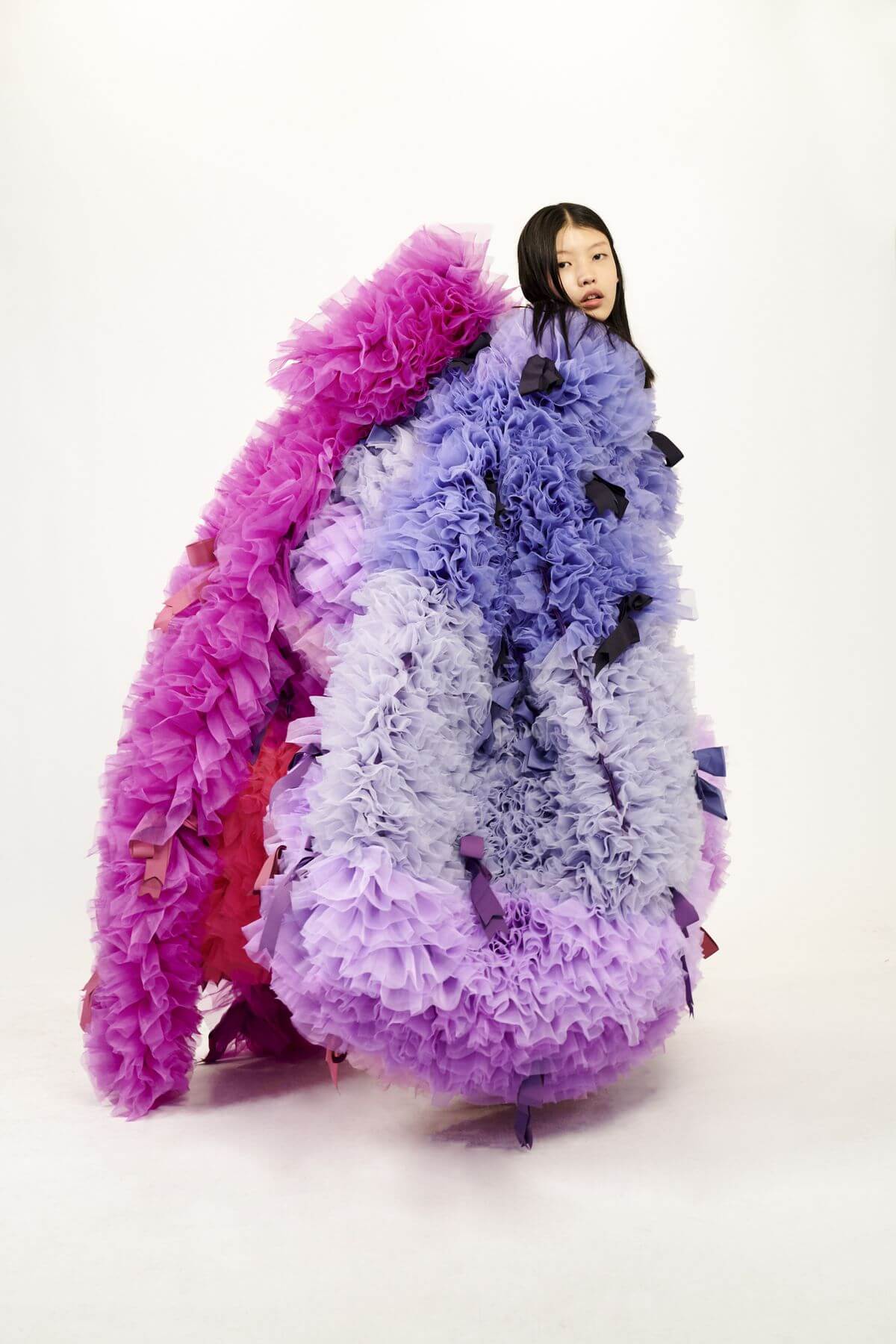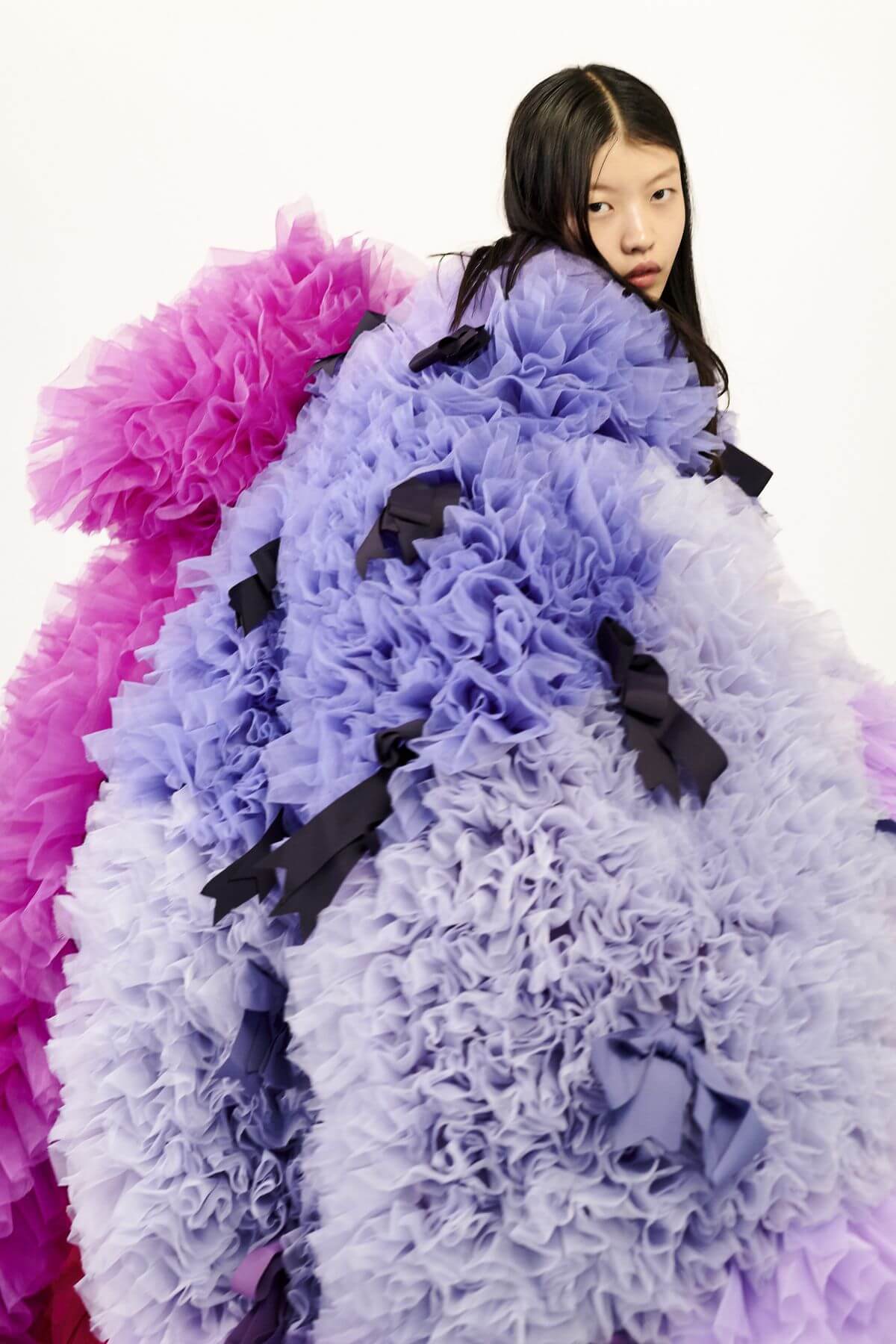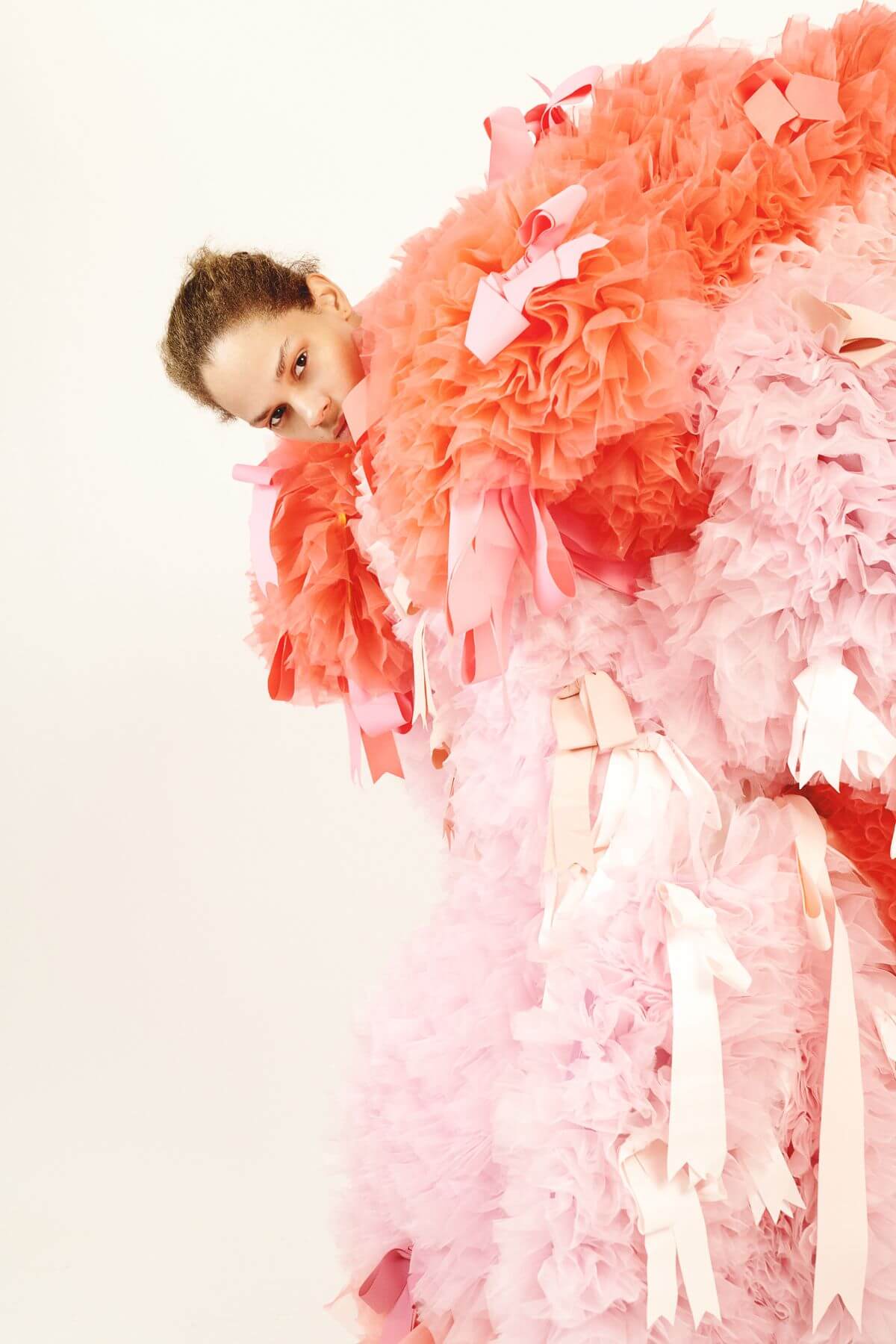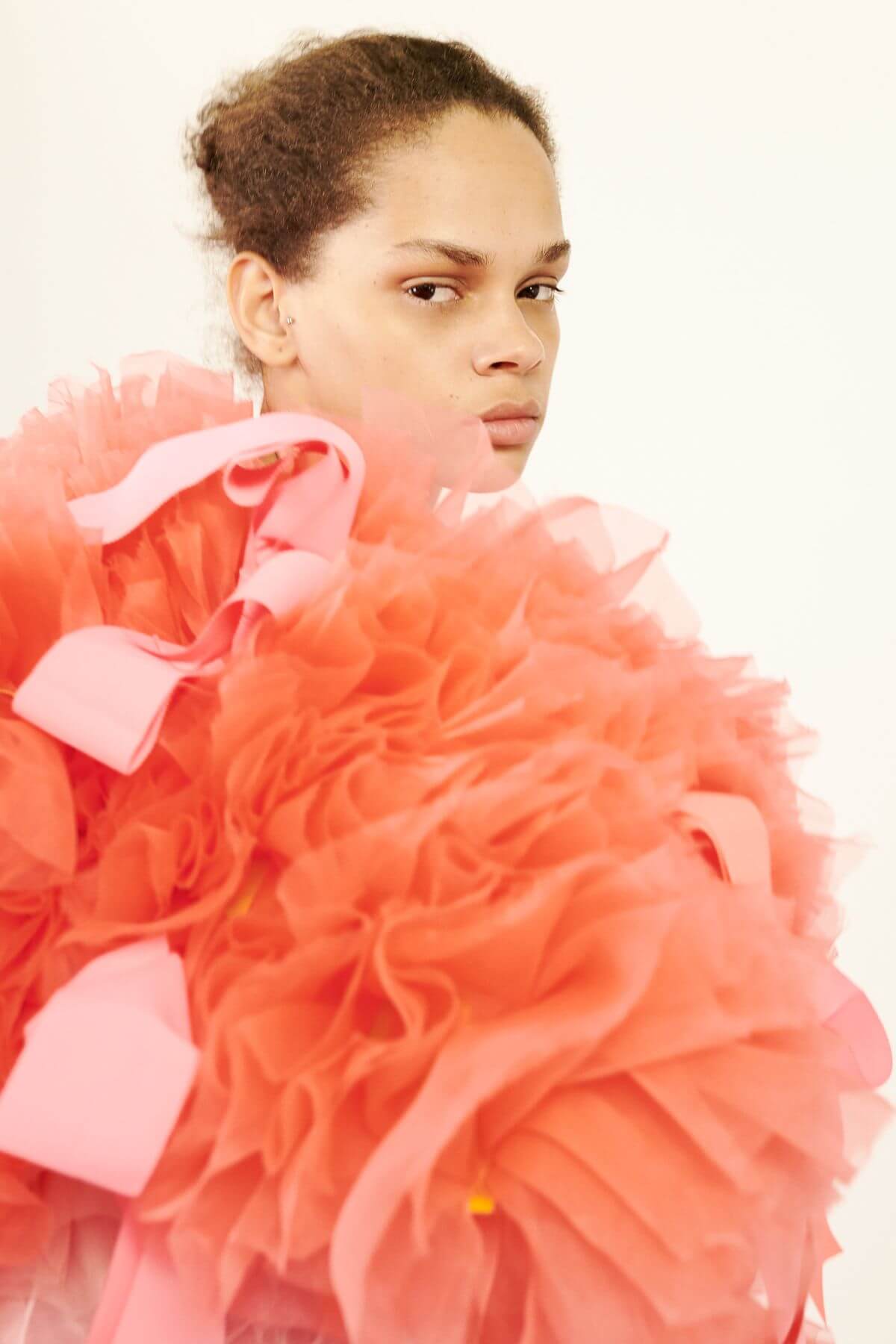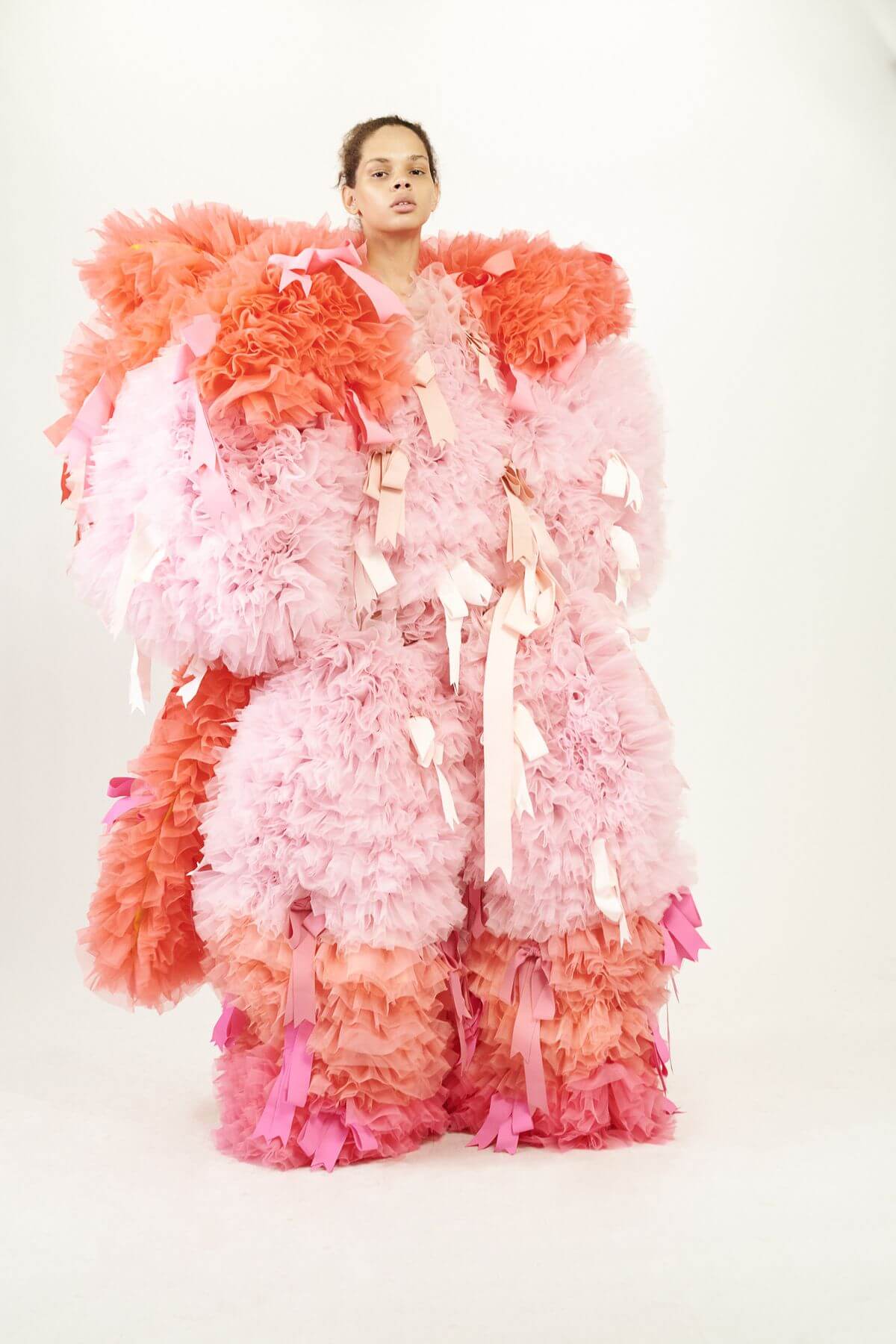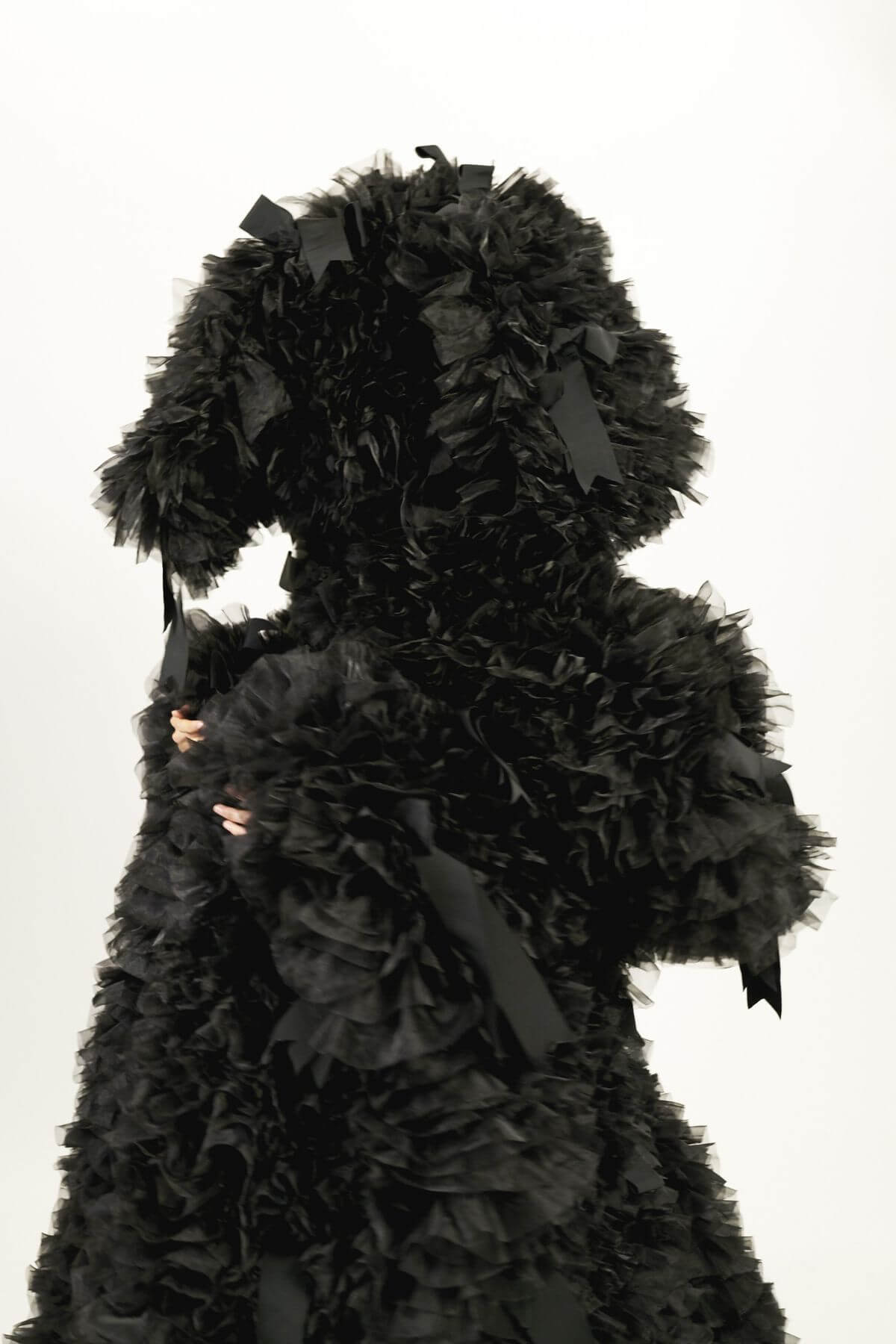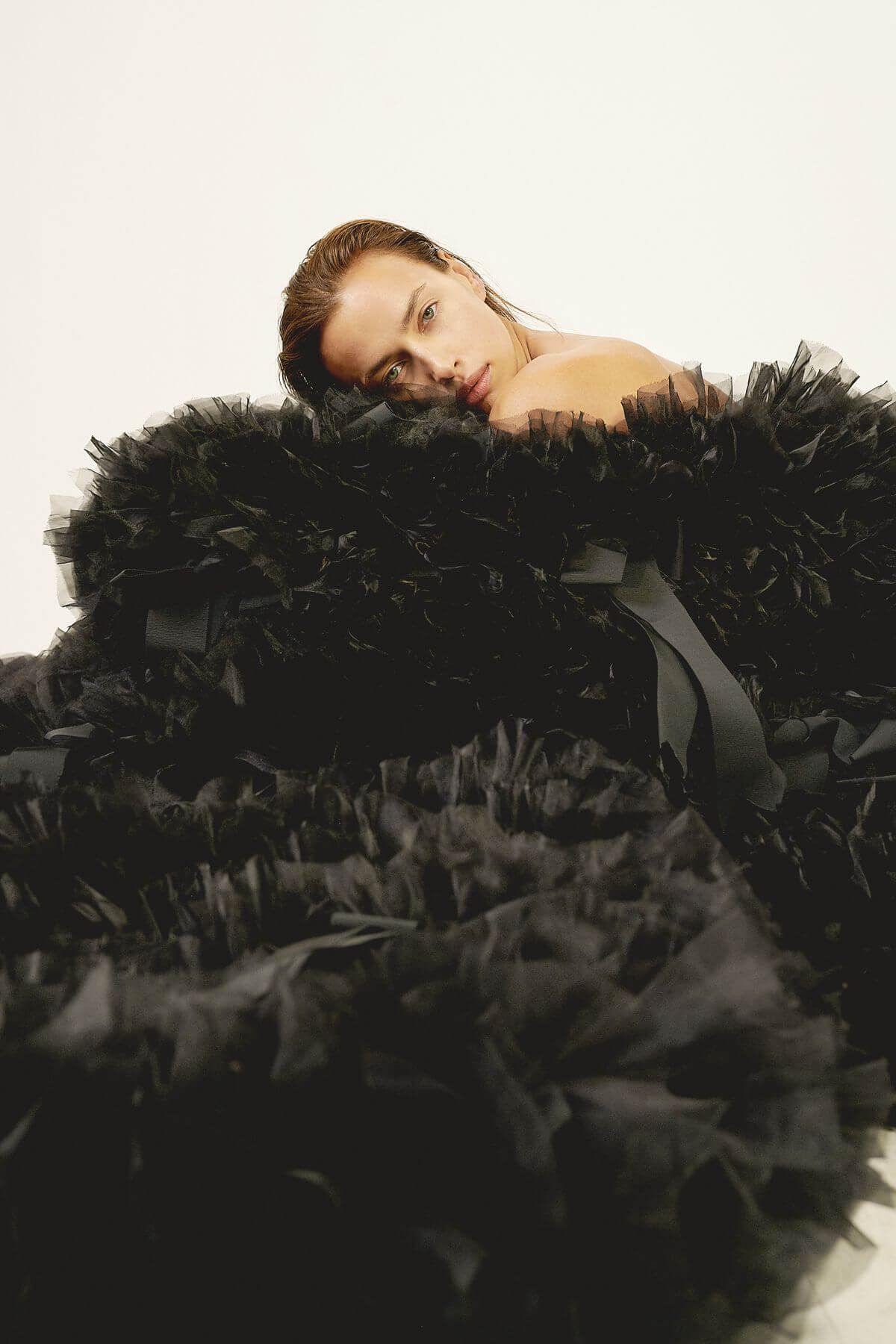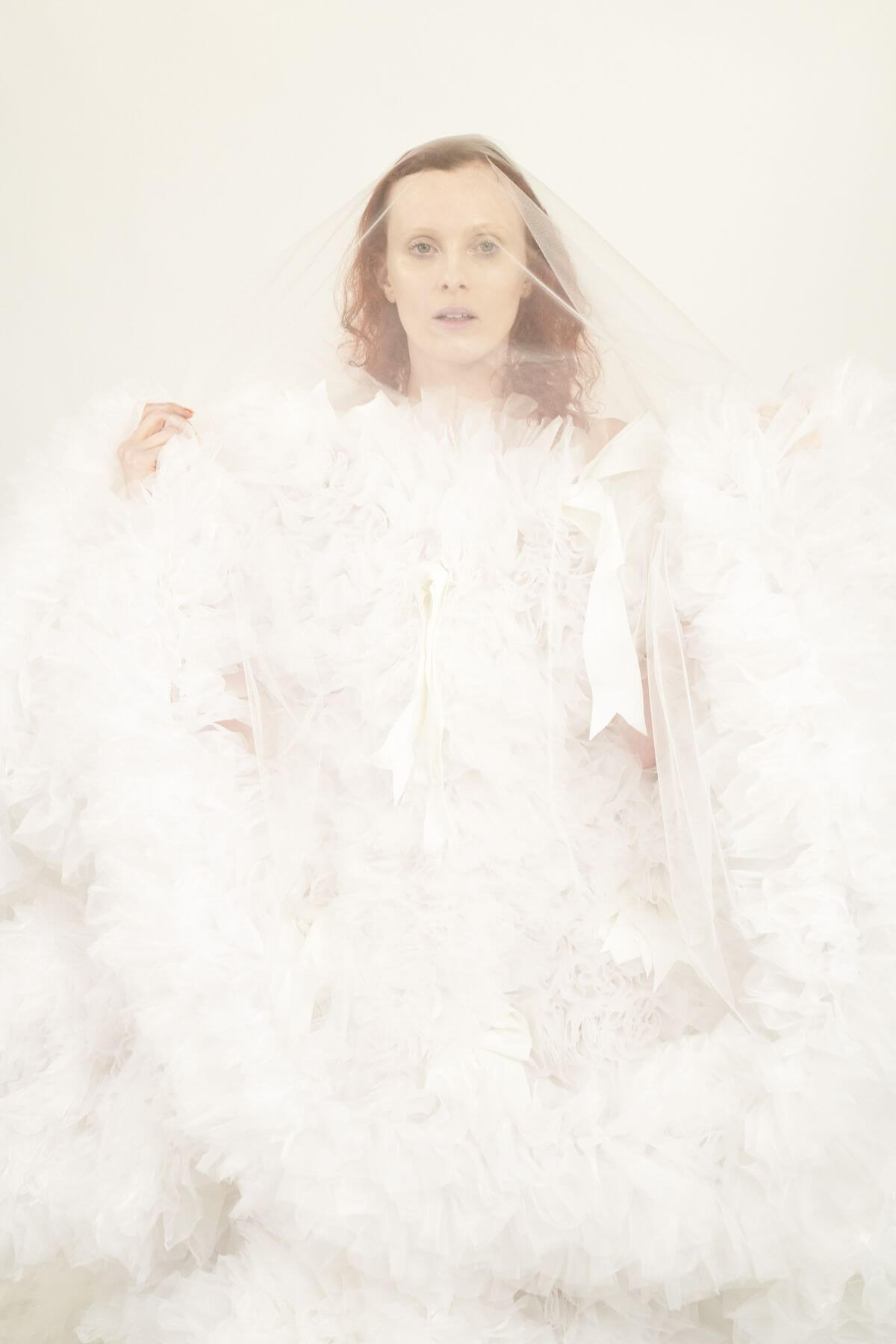 This designer, whose first famous customer was Lady Gaga back in his humble atelier in Tokyo, was recruited by stylist Katie Grand (@kegrand), who saw his work on Instagram and convinced him to run a last-minute show for February's NYFW. She can say she nailed it.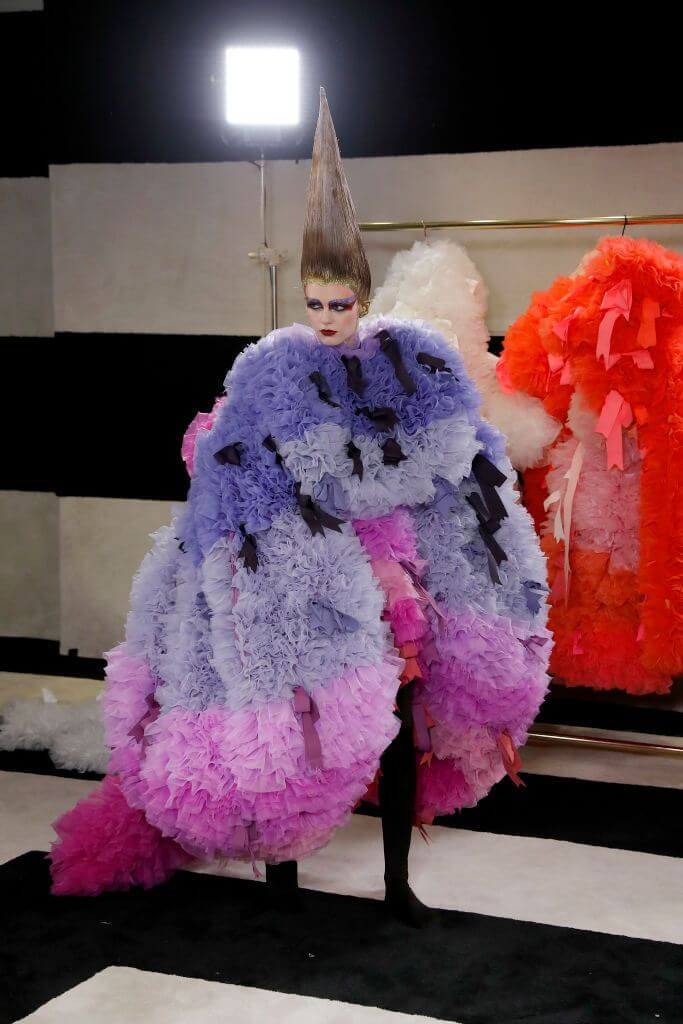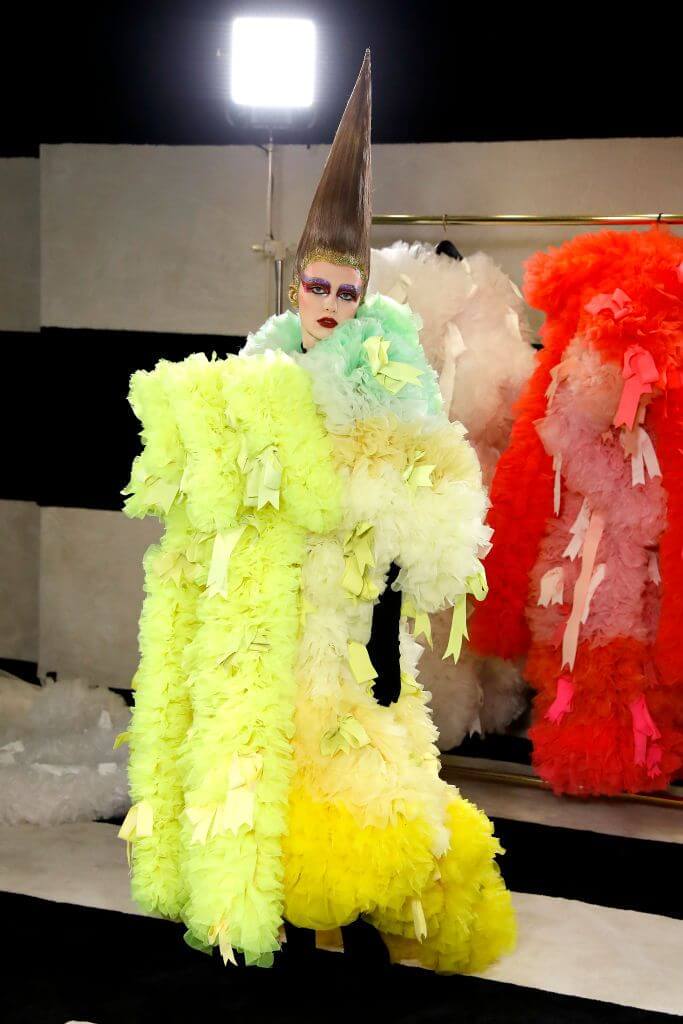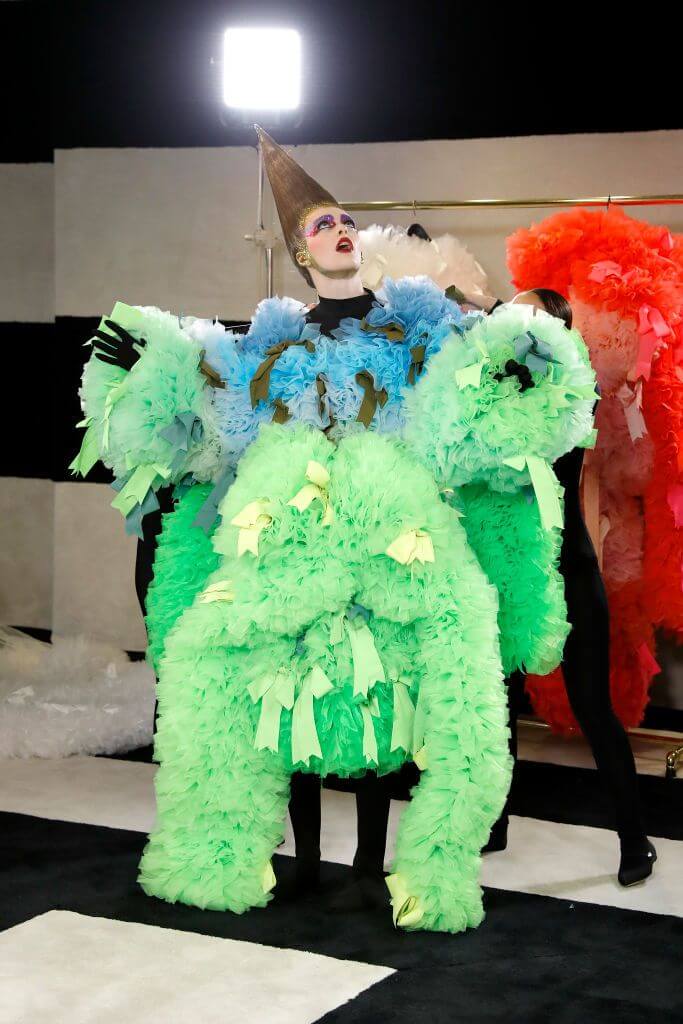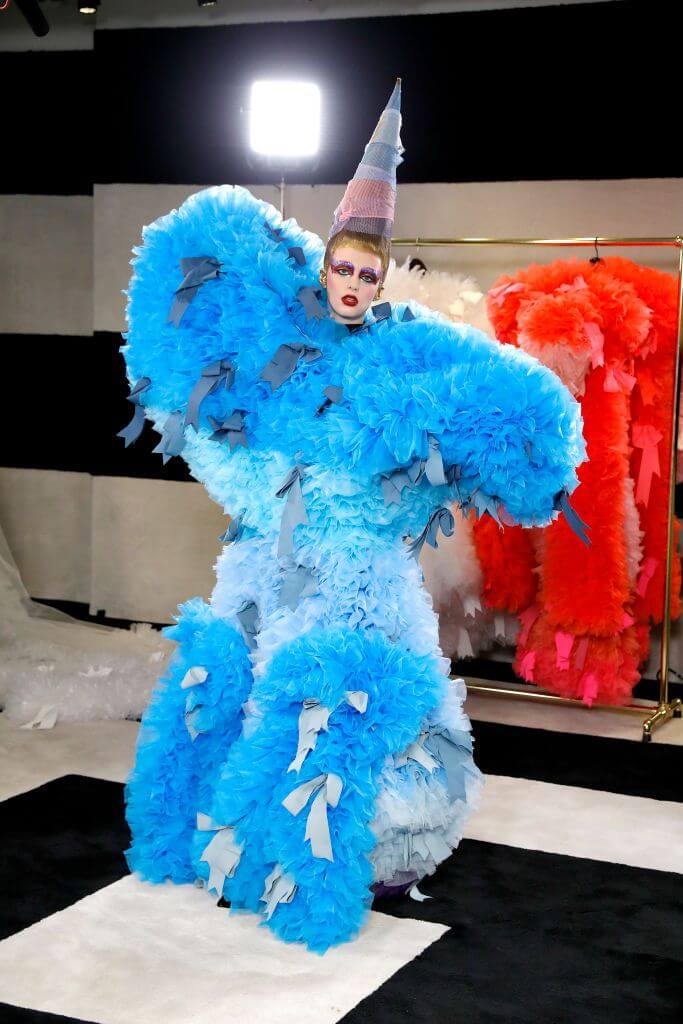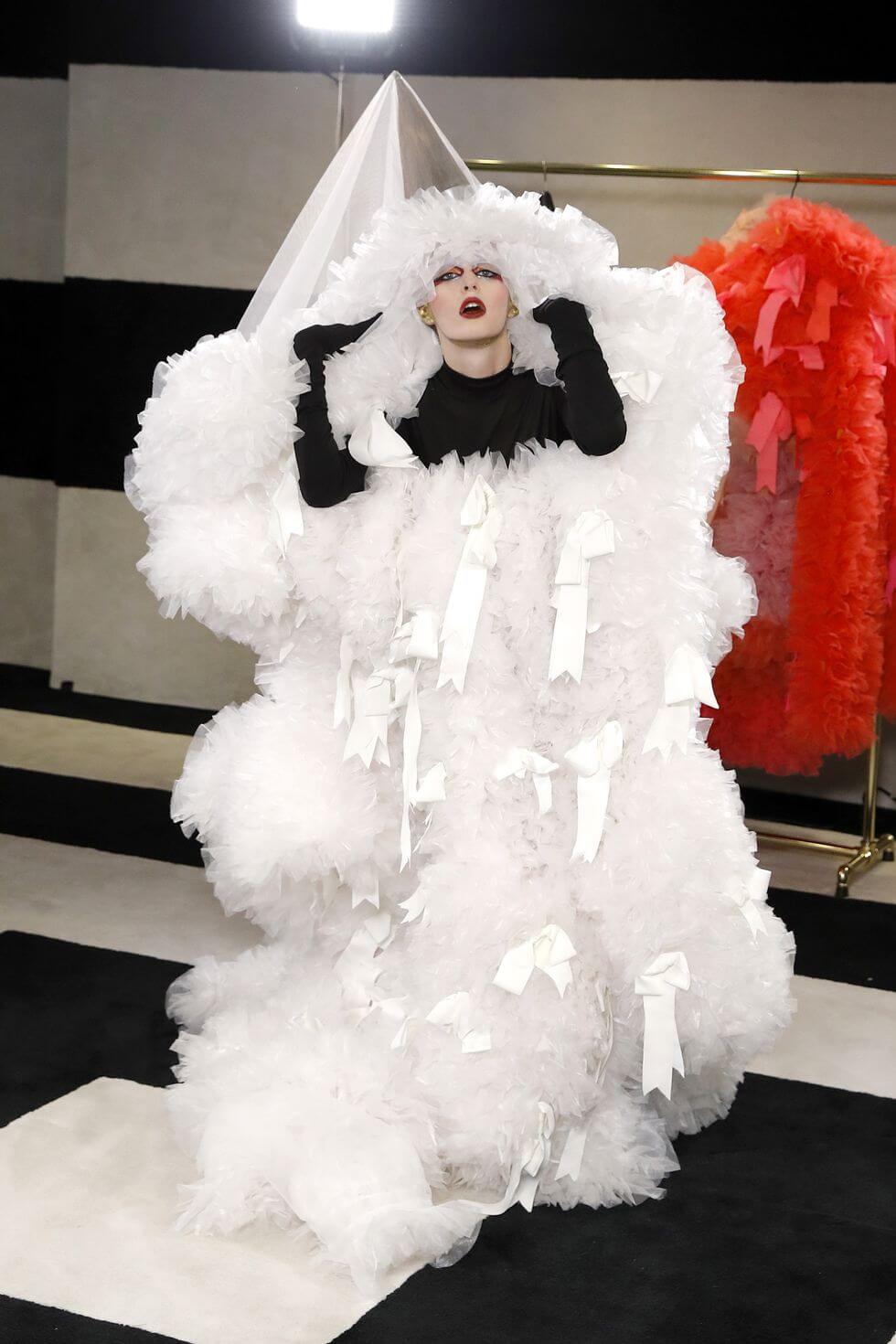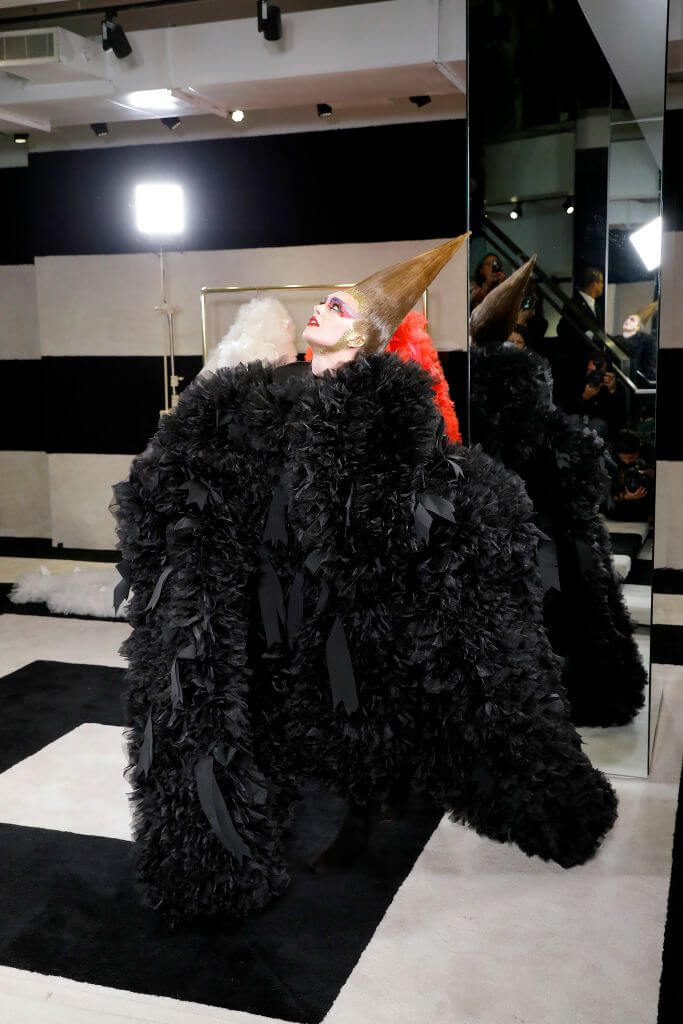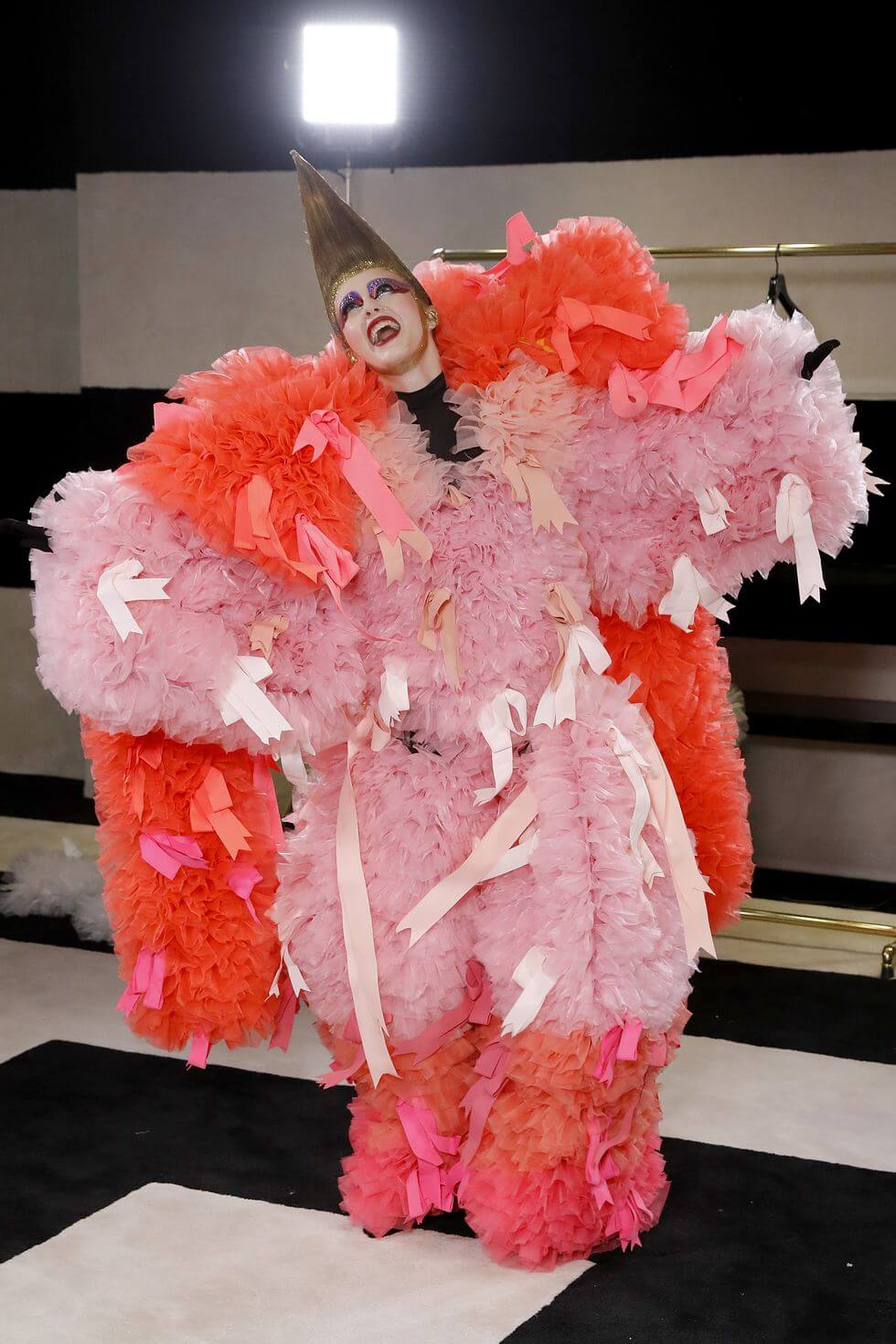 So, what are your thoughts on Tomo Koizumi's vision of fashion and design?