READ IN: Español
After just over a year of dating, Kourtney Kardashian and Travis Barker are adding a new chapter to their love story as they tie the knot. As we've all seen on social media, the businesswoman and the musician held a secret ceremony in Las Vegas on Monday.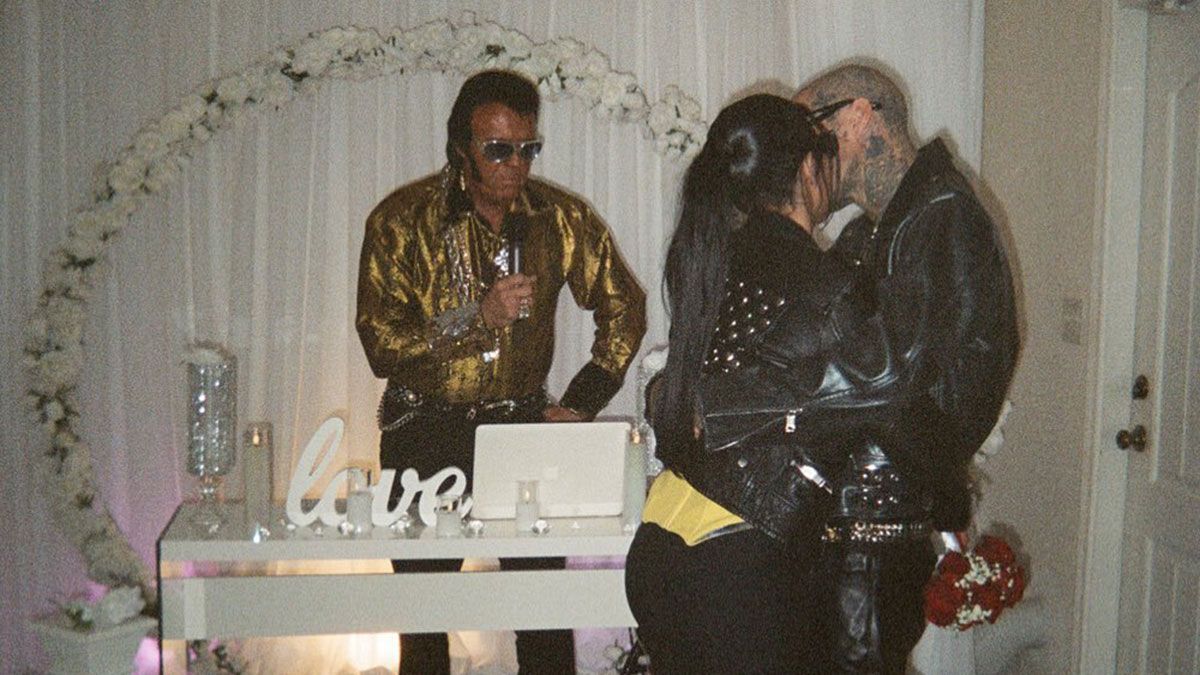 The eldest sister of the Kardashian clan has made a declaration of love in a recap of images where she is very happy with her partner Travis Baker: "Once upon a time in a land far, far away (Las Vegas) at 2am, after an epic night and some tequila, a queen and her handsome king ventured into the only open chapel with an Elvis and got married (without a license)". Kourtney also added that "practice makes perfect". 
Although there was no license at the wedding, there was no shortage of glamour at the Nevada chapel. The couple attended their date with Elvis with their own photographer in matching leather hats, dark glasses and black trousers. As for the top, Kourtney opted for a yellow corset with a huge gold and silver rhinestone cross embroidered in the centre of the chest and Travis went shirtless, showing off his tattoos.
Ver esta publicación en Instagram
Ahora… ¿Por qué no le echas un vistazo a las últimas novedades del clan Kardashian?