READ IN: Español
Tremaine Emory of Denim Tears wanted to express -once again- his values through his creations, and denounce a reality of police brutality, inequality and injustice for the Black community. He has done this through a statement on Instagram, in which he made one thing clear: he would not allow Nike (Converse's parent company) to launch its Chuck Taylor until he felt that the swoosh brand was doing more to help the BLM movement and bring about real change.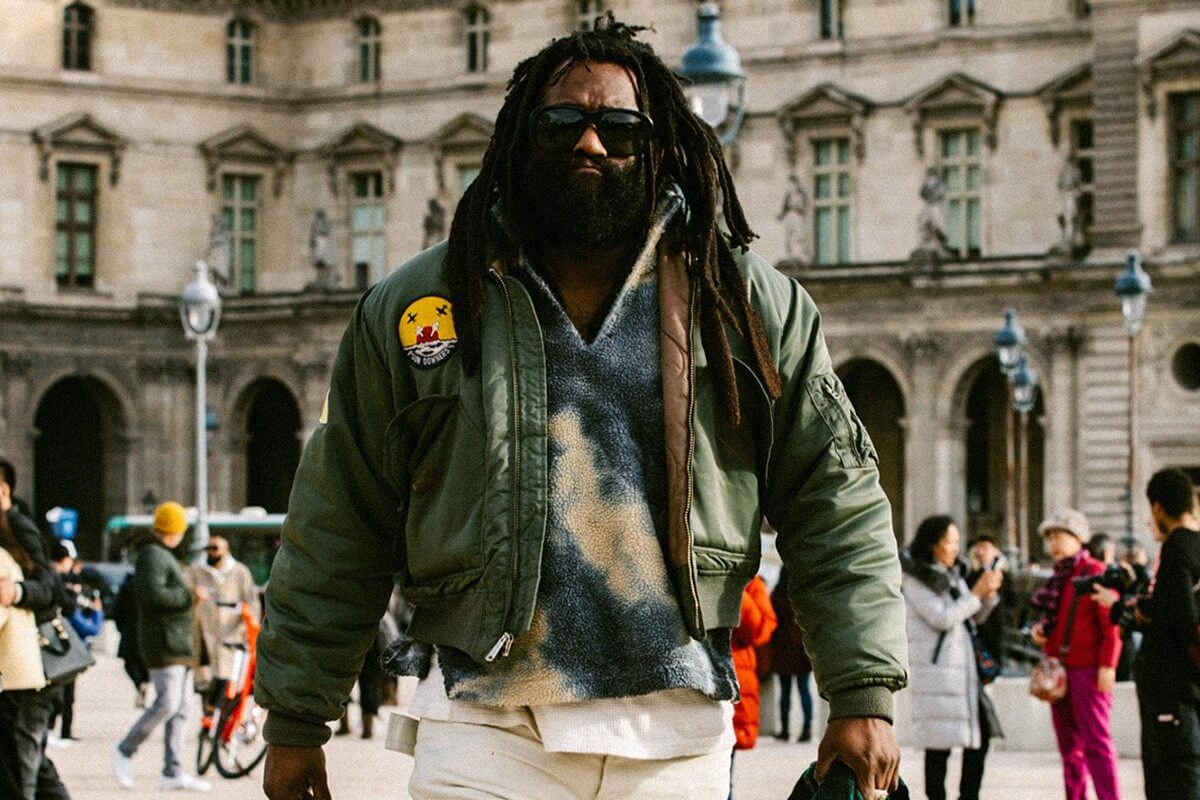 Emory's iteration of the classic Converse Chuck Taylor, inspired by David Hammons' iconic "African-American Flag", is a revival of a work of art first released in 1990 that features a red, black and green version of U.S. stars and stripes.
The Denim Tears creative seeks hope for the next generation, and pursues transparency from the industry, reflected in its designs and ideals. This is precisely what he demands from Nike before launching his Chuck's in Hammons' work.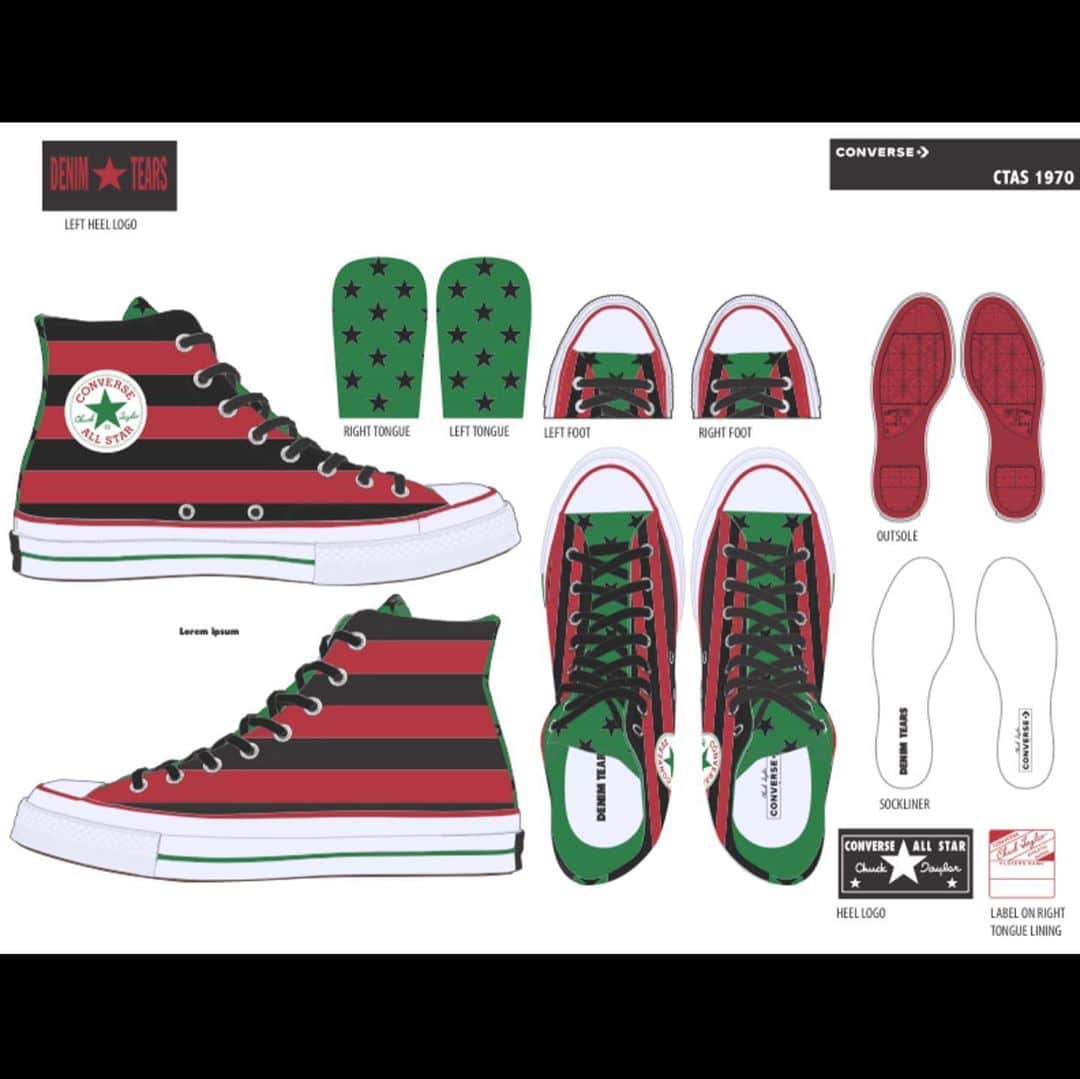 ACTIVISM THROUGH FASHION AND ARTS
But this is not the artist's first show of activism, since in 2018 he was already collaborating with Brendan Flower in the delivery of high-cycle T-shirts to children who showed they had voted.
Earlier this year, for the brand's first major collaboration, it launched a capsule with Levi's that paid tribute to the cotton that African Americans were forced to pick during slavery.
Now, with the BLM movement, Denim Tears's tears were falling bloody because of social injustices, and Emory was launching a graphic T-shirt of the 1992 L.A. riots in solidarity. All his profits went to James Baldwin's Know Your Rights organization.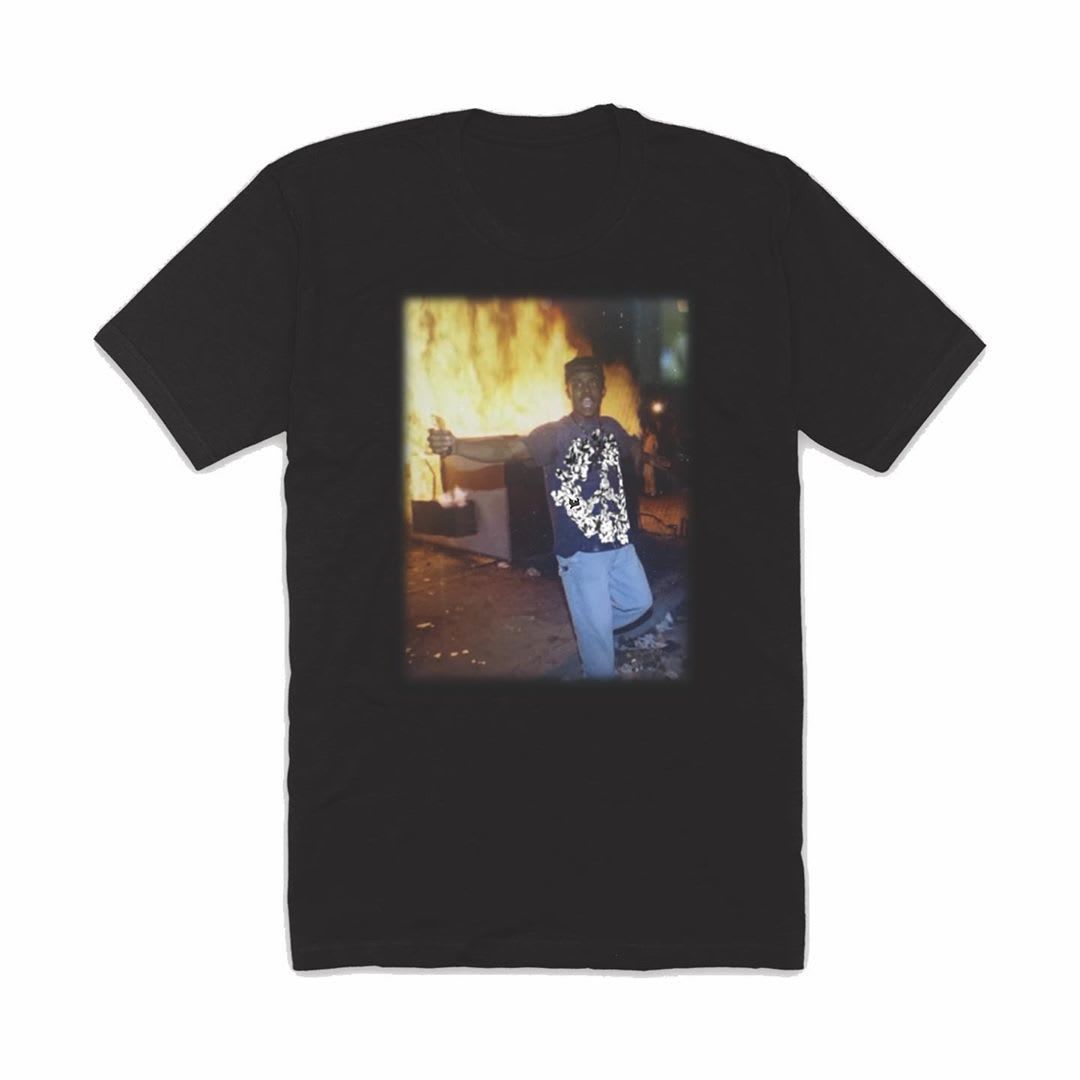 Following that path of freedom-seeking, this is what Emory demands before he gives the green light to the Converse:
That Nike should stop supporting the Republican Party as long as Donald Trump is the leader of the party.
 Report on how many people of color and women work for the brand versus how many they sponsor.
 Report on how many people of color and women have leadership roles at Nike.
That Nike should assist in helping to defund police departments across the country.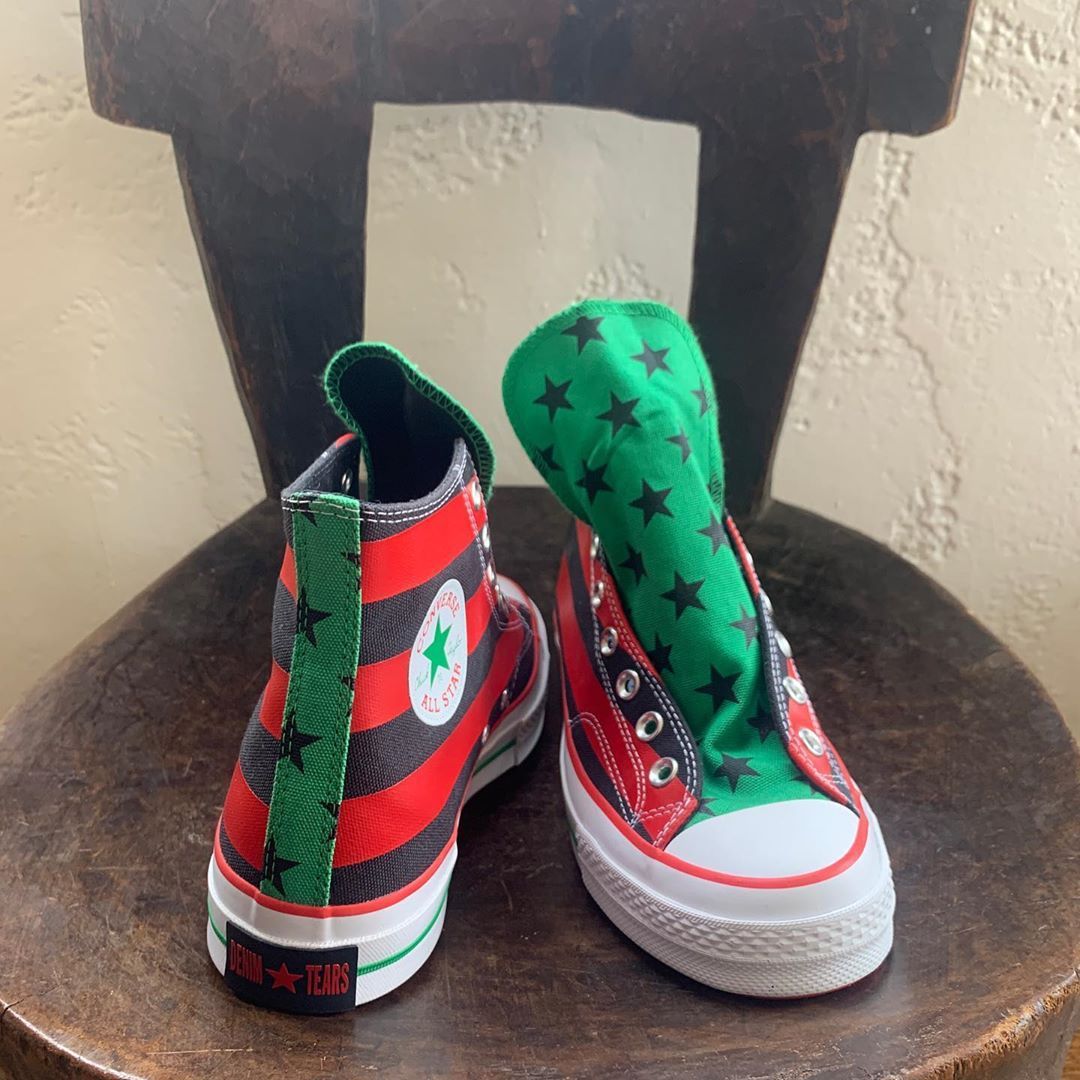 He is seeking much more transparency in terms of who Nike is actually supporting, both politically and with its products at the local level:
'It's what Ben & Jerry's said, that level of white supremacy is institutionalized and keeps the foot on us. Anything less than what Ben & Jerry did [is not enough]. And anything less than them, not just putting money, but helping change policies in America, for people of color, the LGBT community, and women. Anything less than that, there's nothing. And me personally, I can't control any of my peers, what they do, but I can control what I do. And the third thing is I need to see the percentage of people of color, LGBTs and women comparatively to the percentage of people of color, who Nike sponsors. I'm not just talking about LeBron and Travis Scott. I'm talking about the little kid who lives in Jamaica, Queens that plays on a CYO team, that has a jersey, that has a Nike check on it'.
FIGHT FOR YOUR RIGHTS.