READ IN: Español
For her pre-fall collection, shown in New York, Donatella Versace researched again the archives. A new urban and sophisticated approach with which the firm seeks to approach new consumers.
Versace held a parade in New York for the first time yesterday, perhaps as a result of the recent acquisition by the American firm Michael Kors.
In order to lay the foundations for the future of Versace in the hands of Kors, Donatella once again turned to the house's great successes. Her tribute show last spring was a great success, both editorial and commercial. So much so that the collection precipitated a series of reprint collections throughout the industry. The fact that Gianni would have been 72 today – if he were still alive – gave Donatella more reason to probe, once again, the archive in this Pre-Fall 2019.
The collection is a sophisticated urban proposal featuring black, gold, animal prints and the safety pins that made a clear reference to the spring of 1994, when Elizabeth Hurley's famous safety pins dress was presented.
The fall preview took place in the New York City Stock Exchange building in the heart of Manhattan's financial center, where the models paraded around an enormous golden sculpture of a hand carrying a torch, a reproduction of the New York standard par excellence, the Statue of Liberty. Donatella also feels very connected with the city of NY, and to make this clear, she negotiated with the city the rights to use the famous logo "I love NY" by Milton Glaser, which we could see printed on a t-shirt coexisting with the familiar motif of the Medusa.
Versace Pre-Fall 2019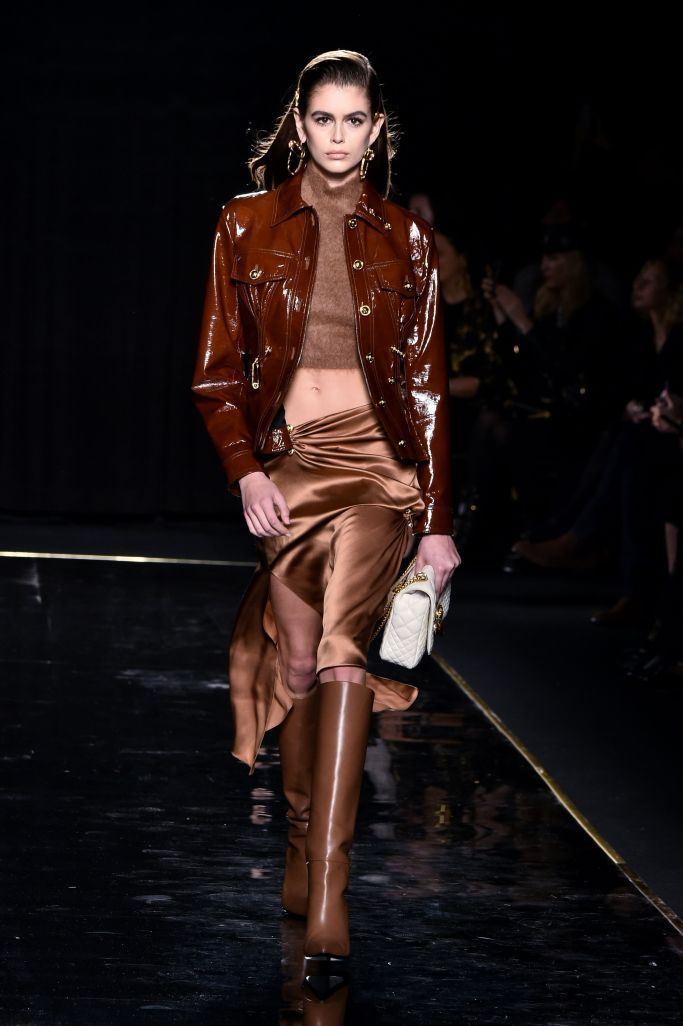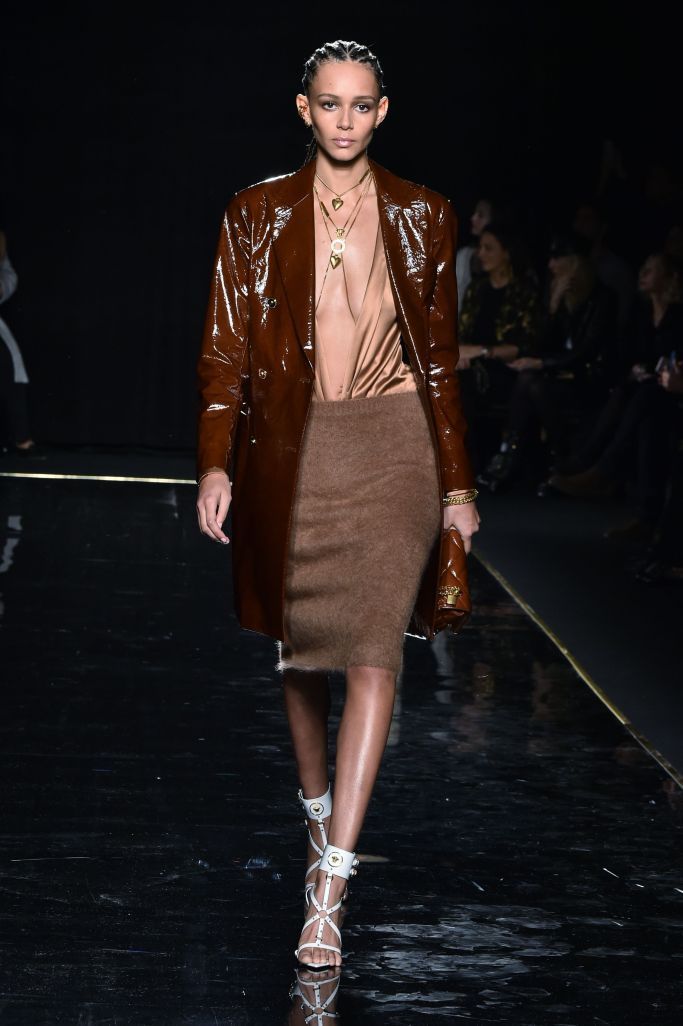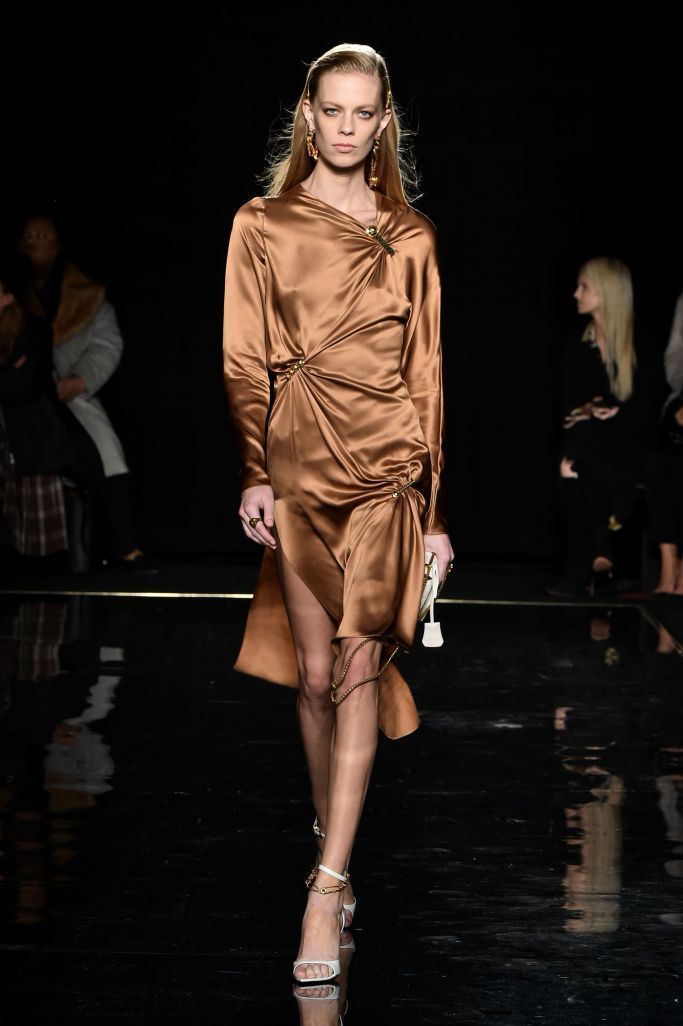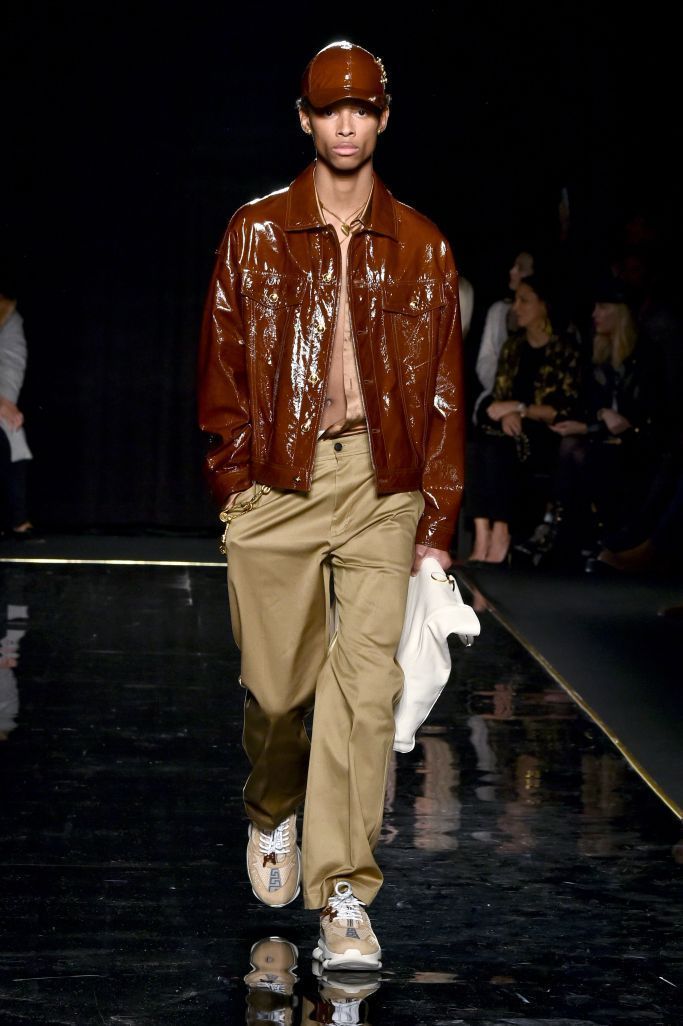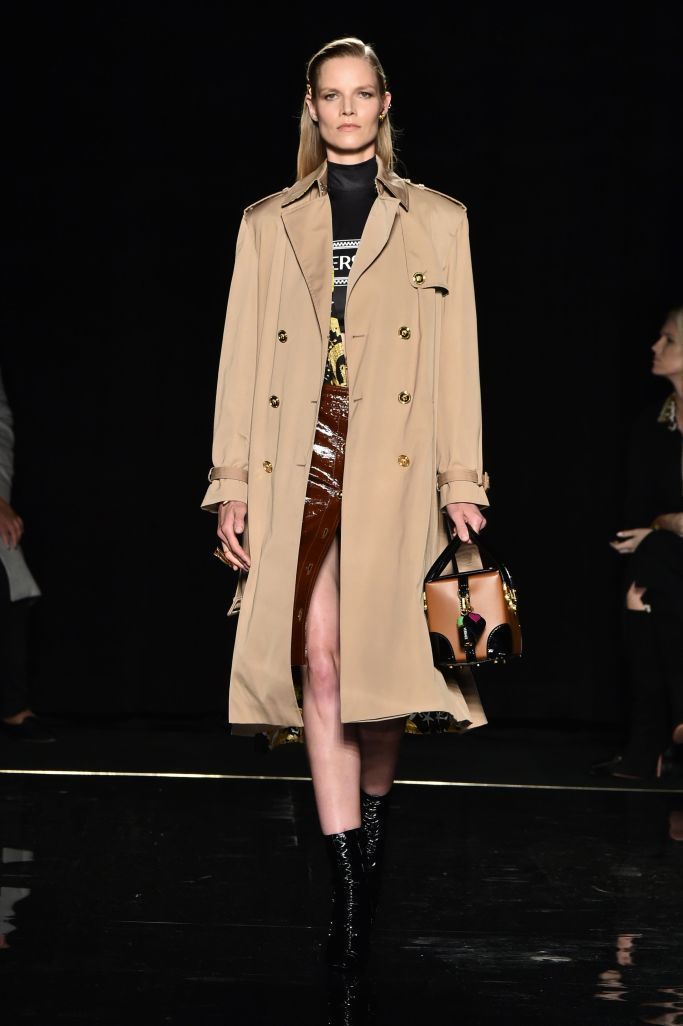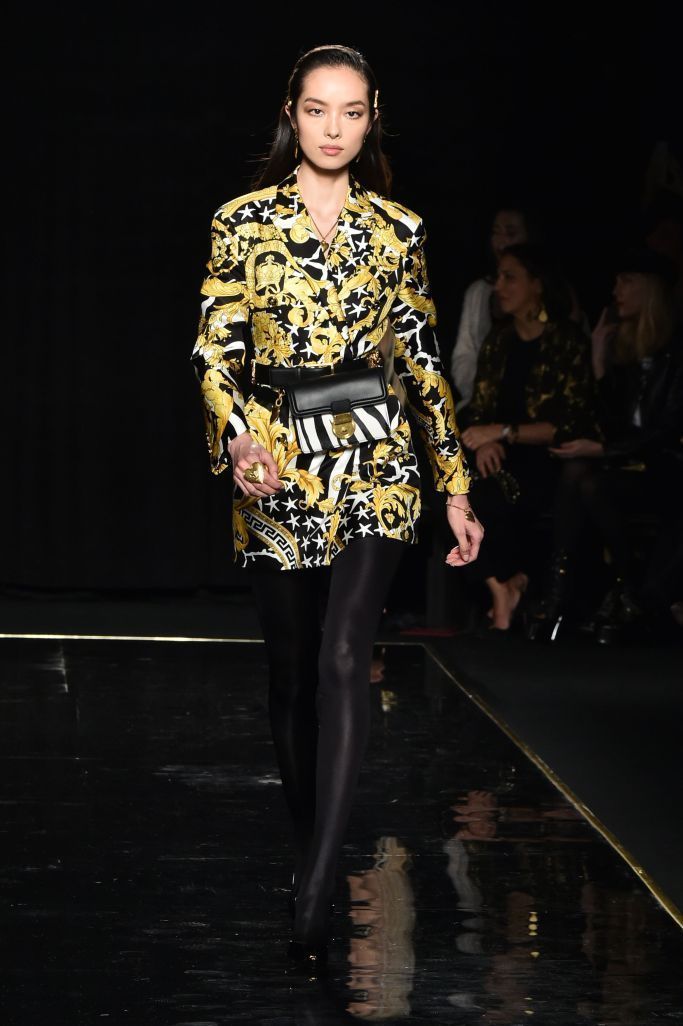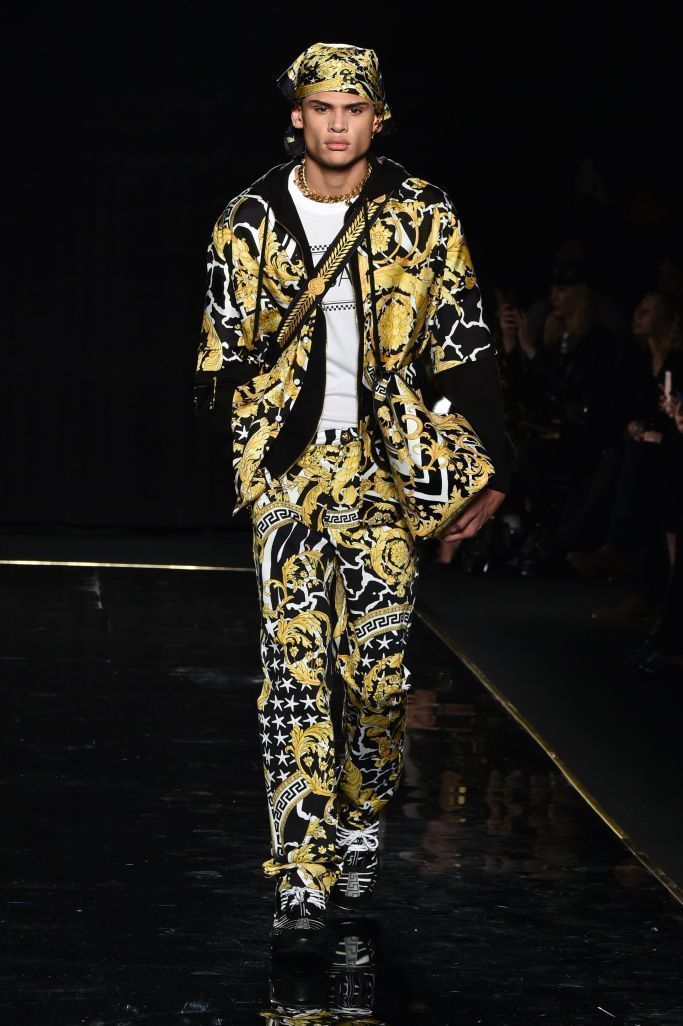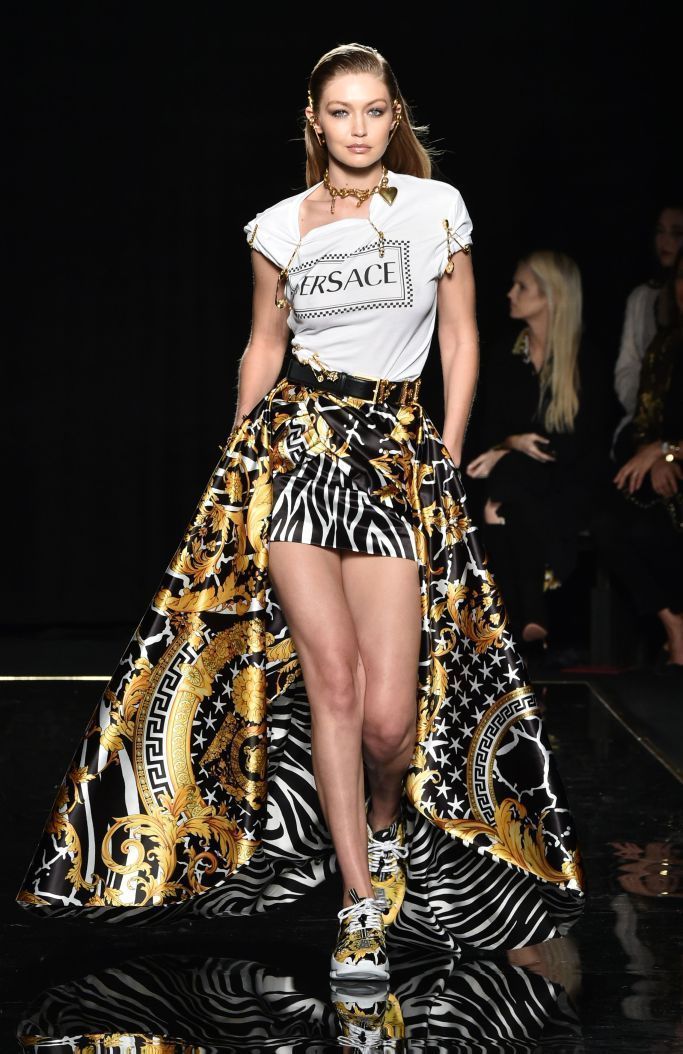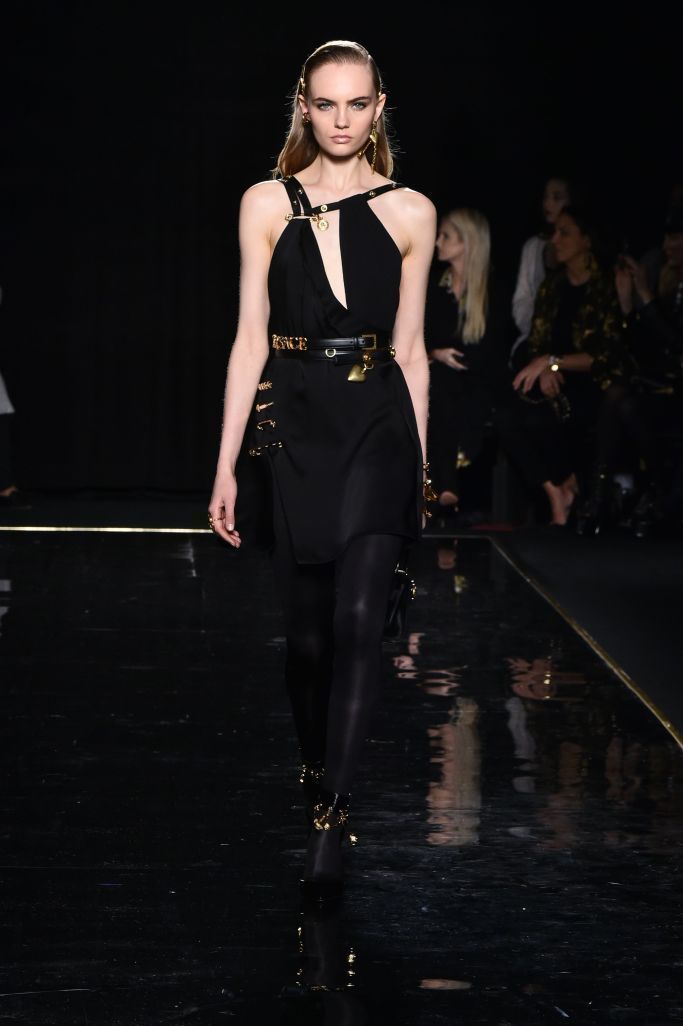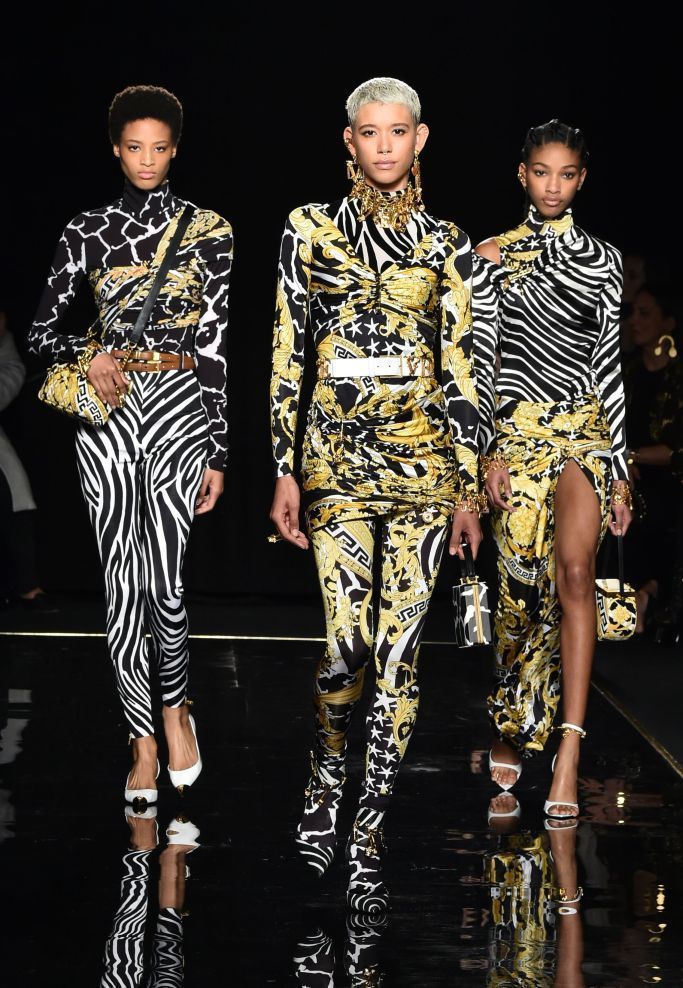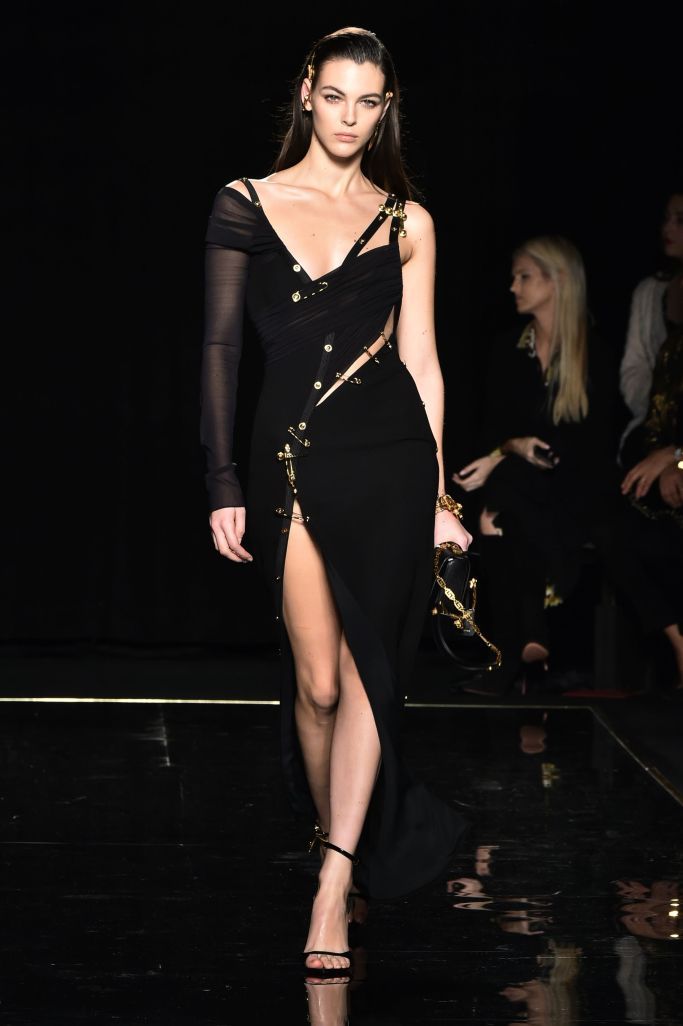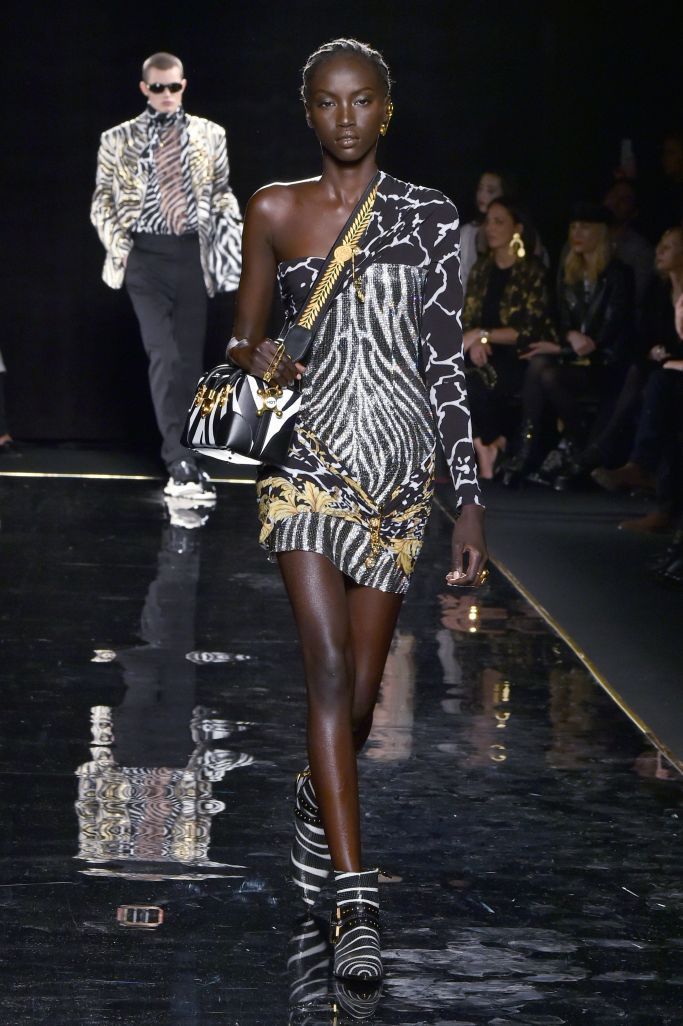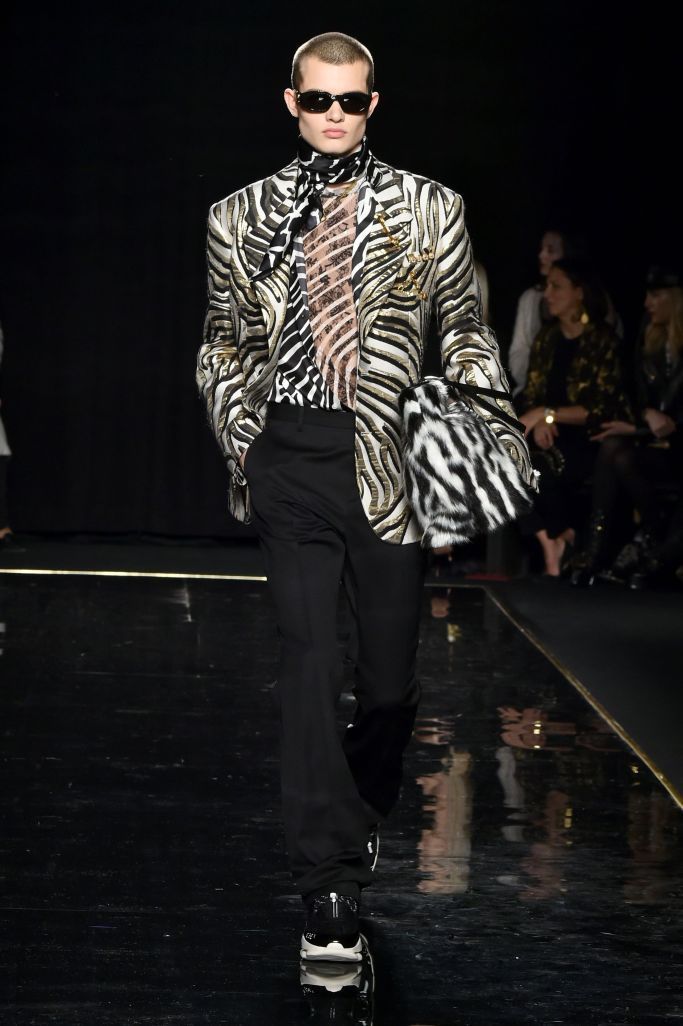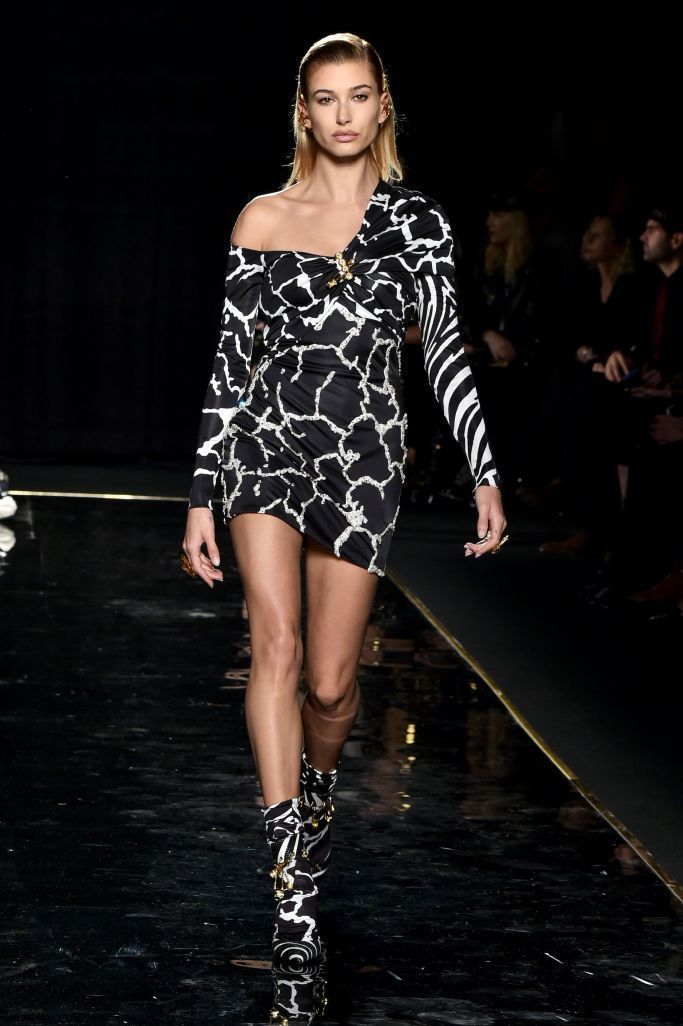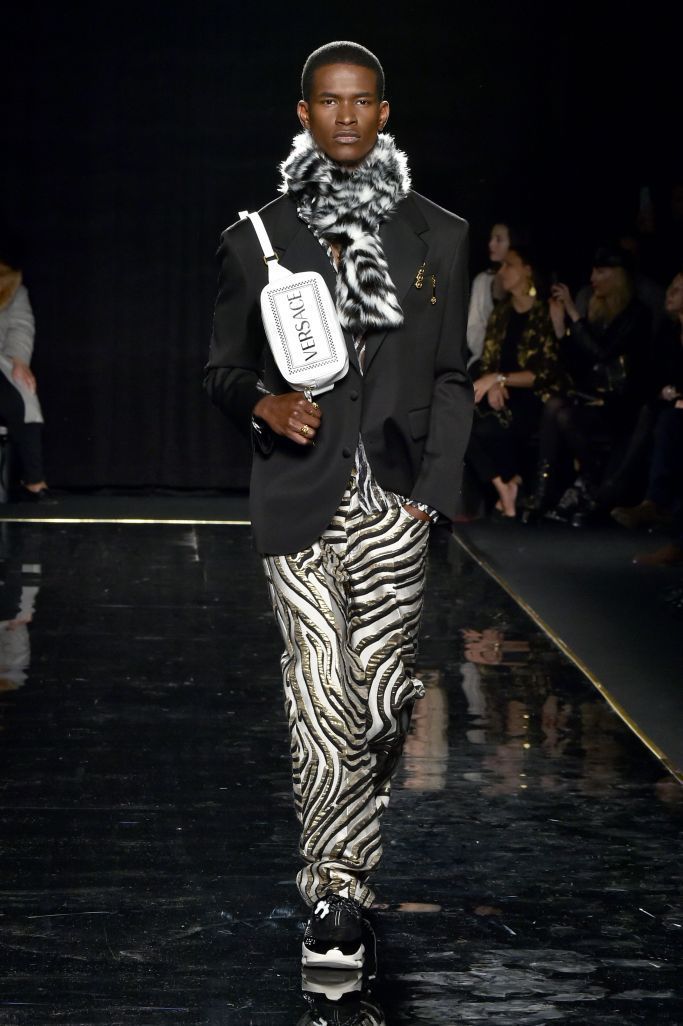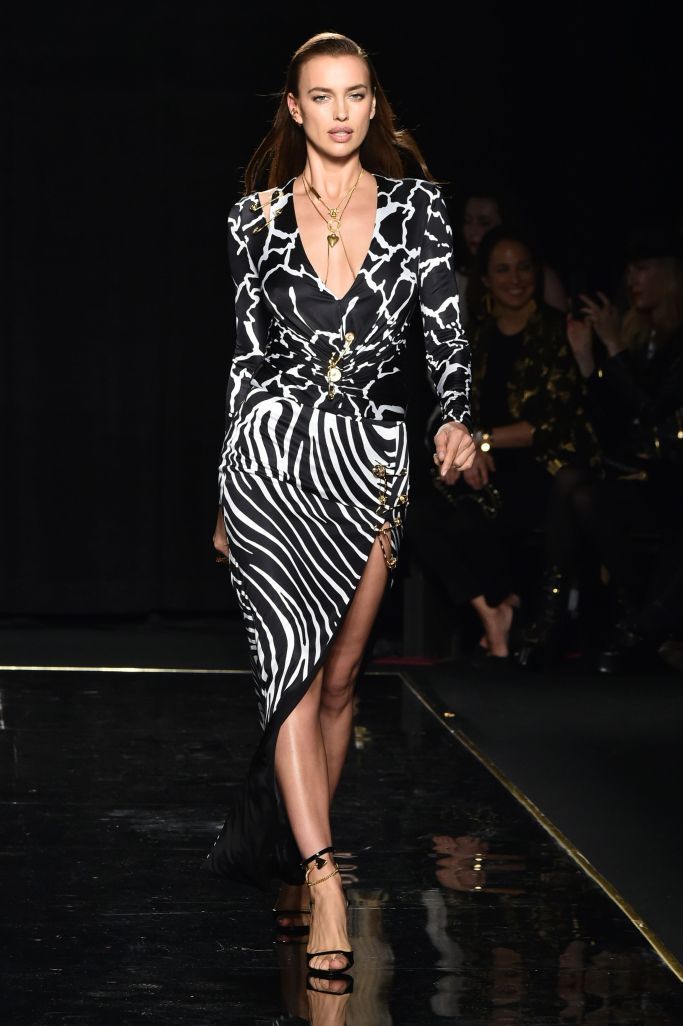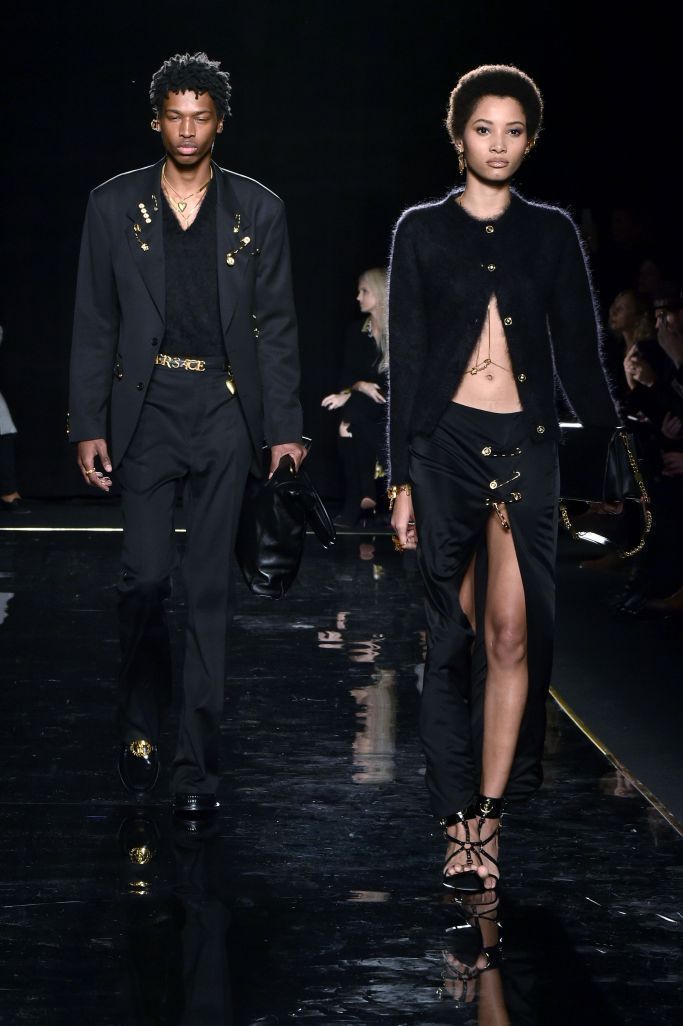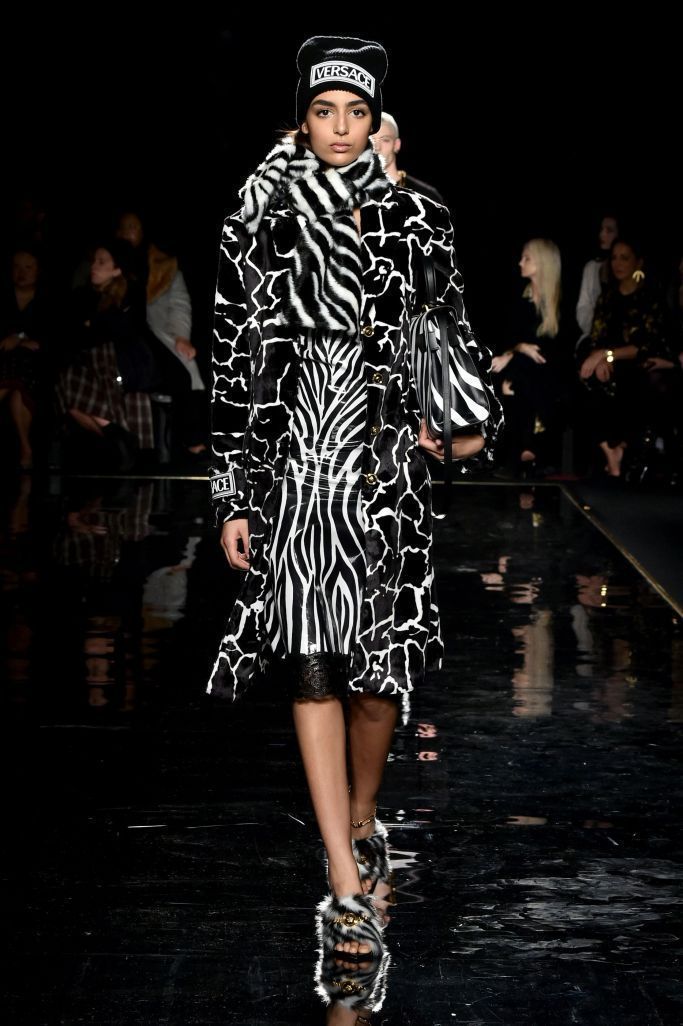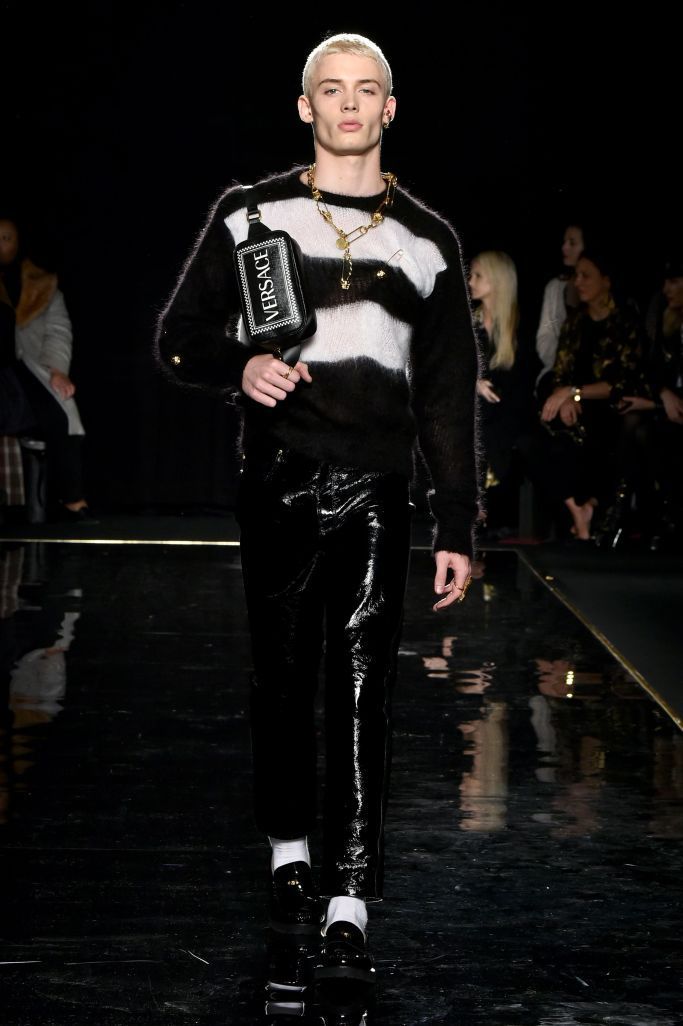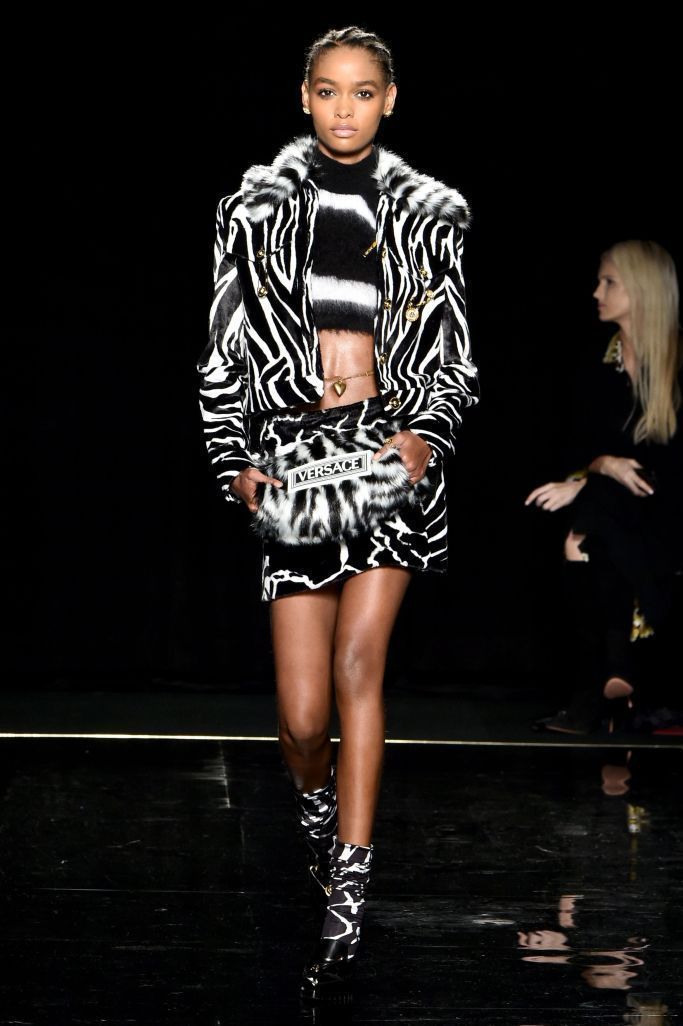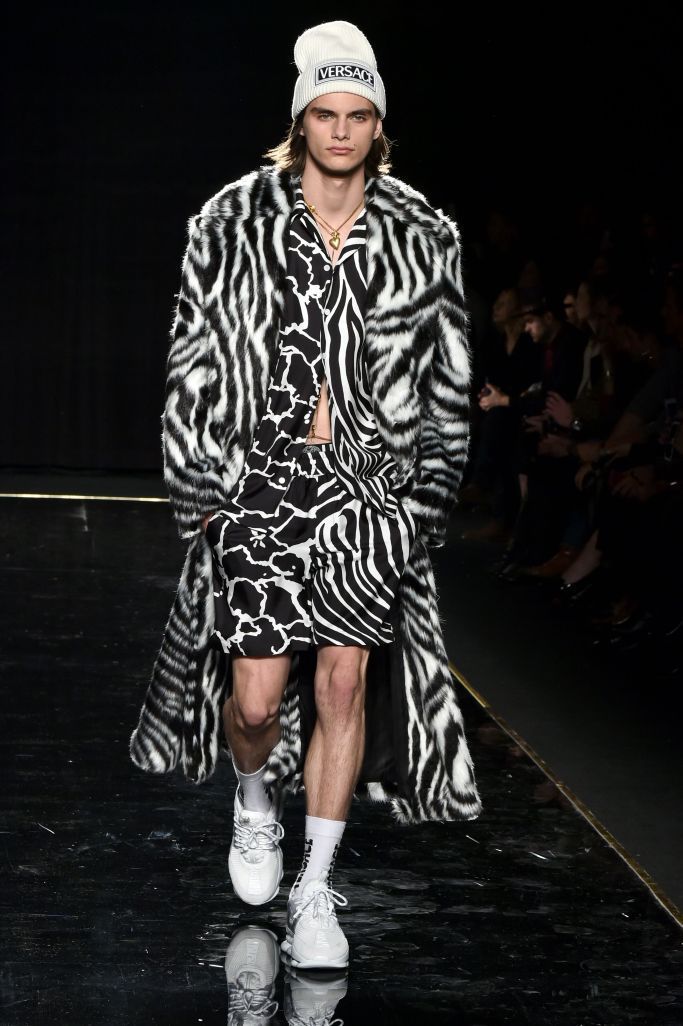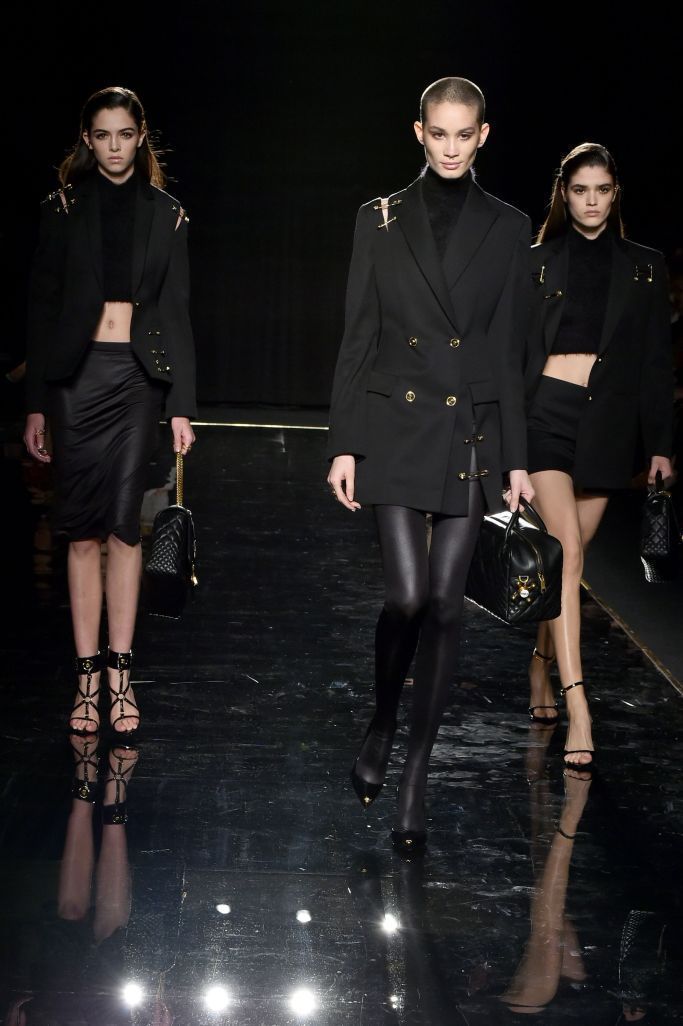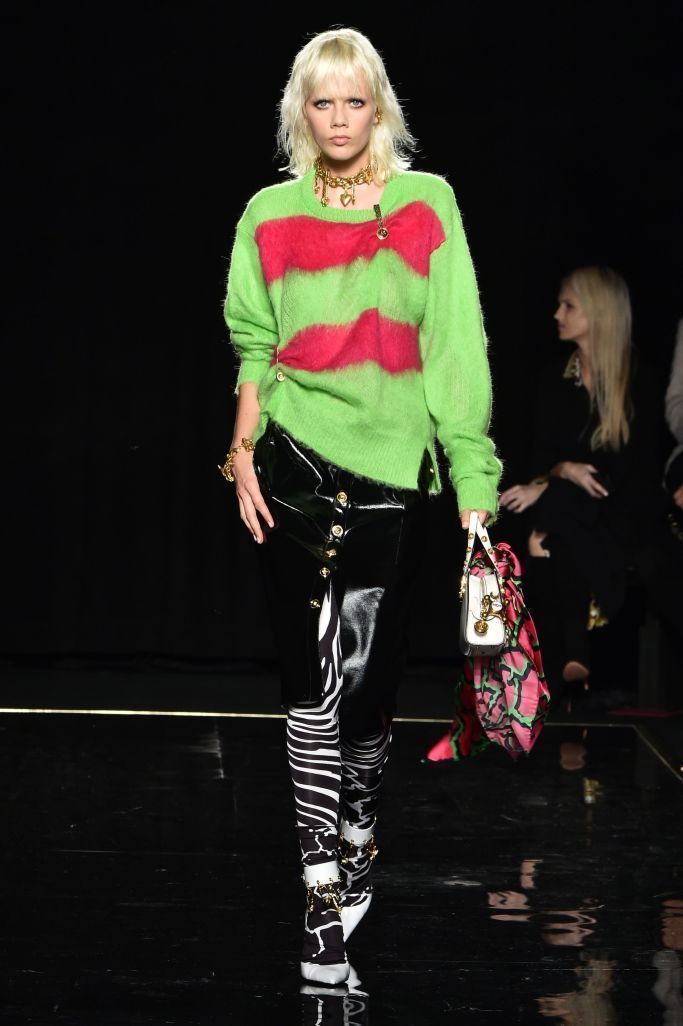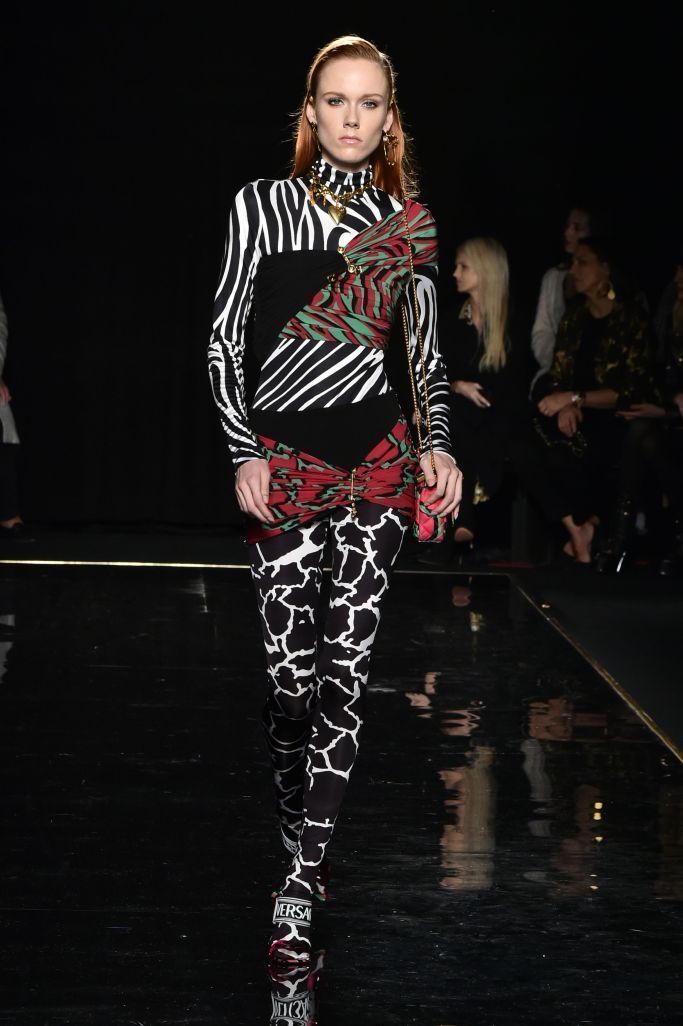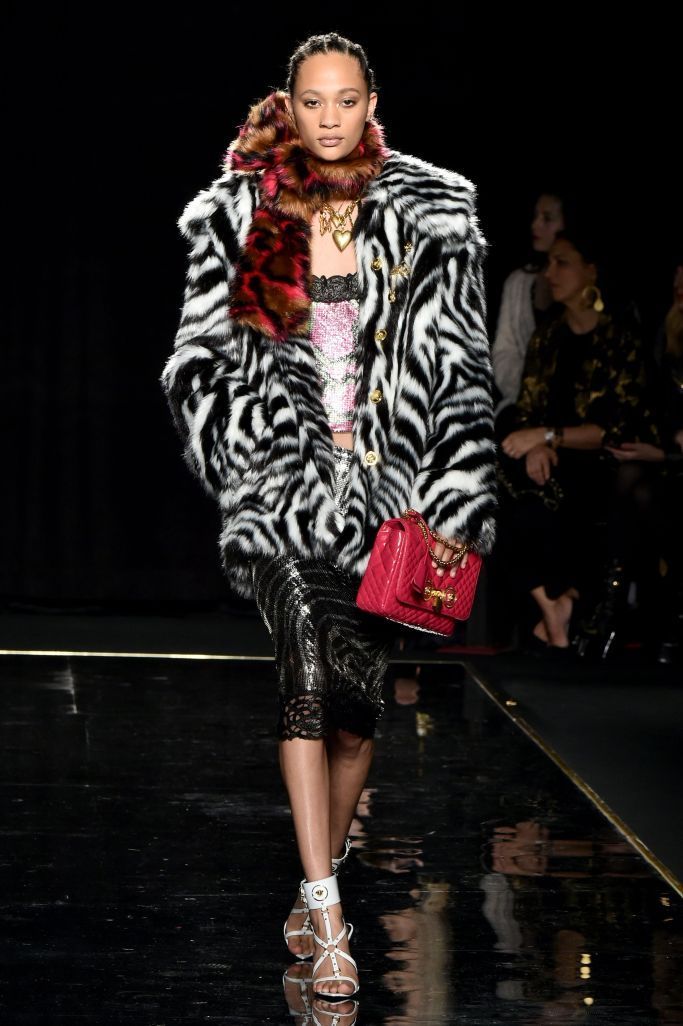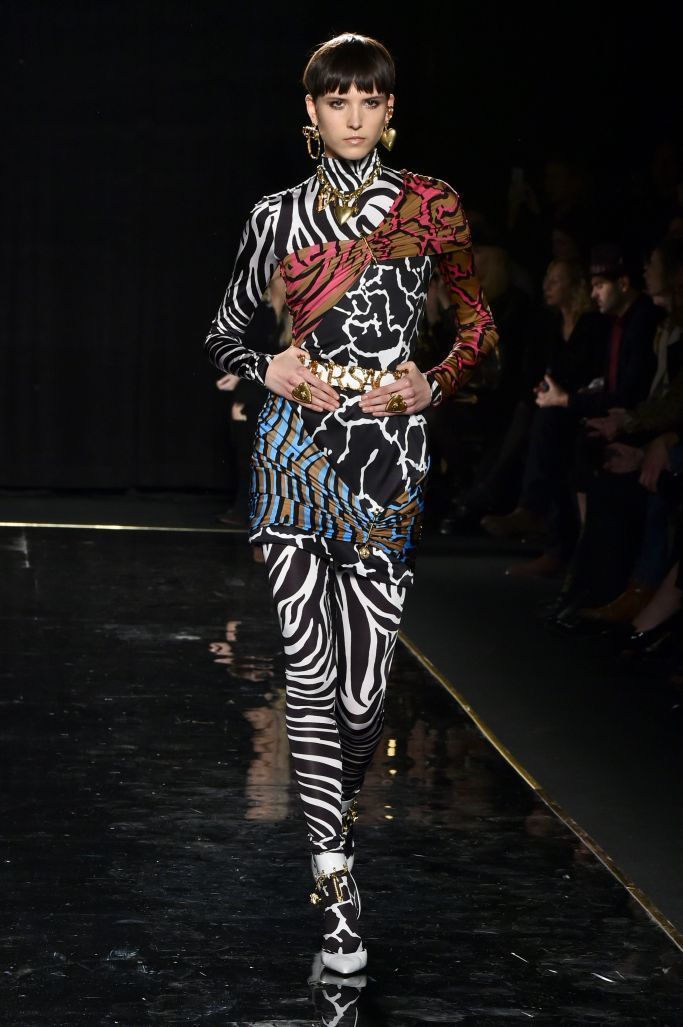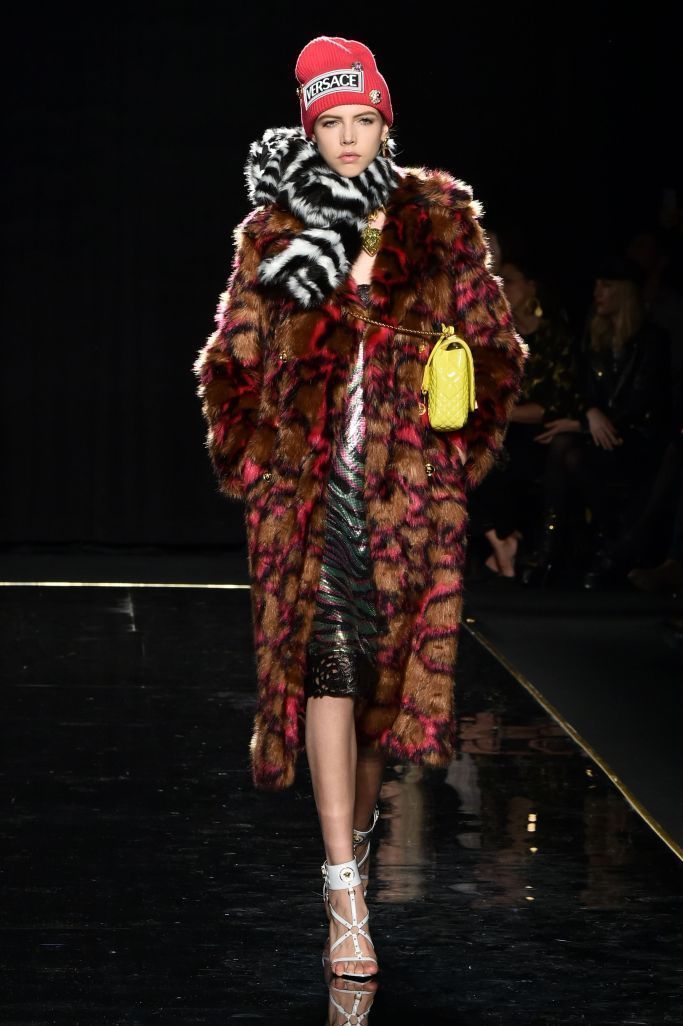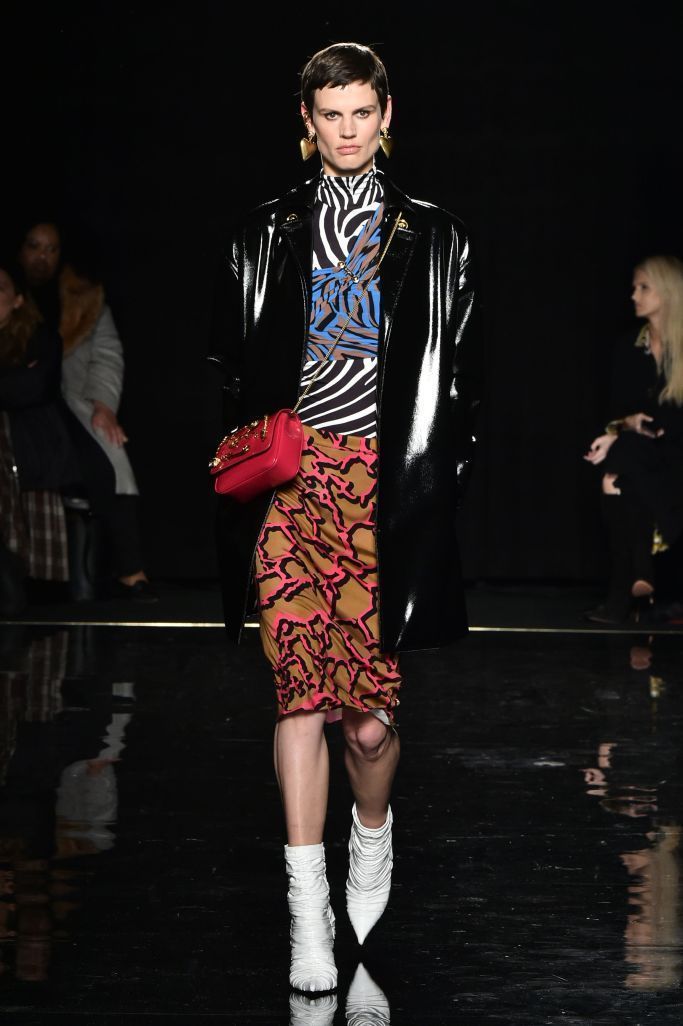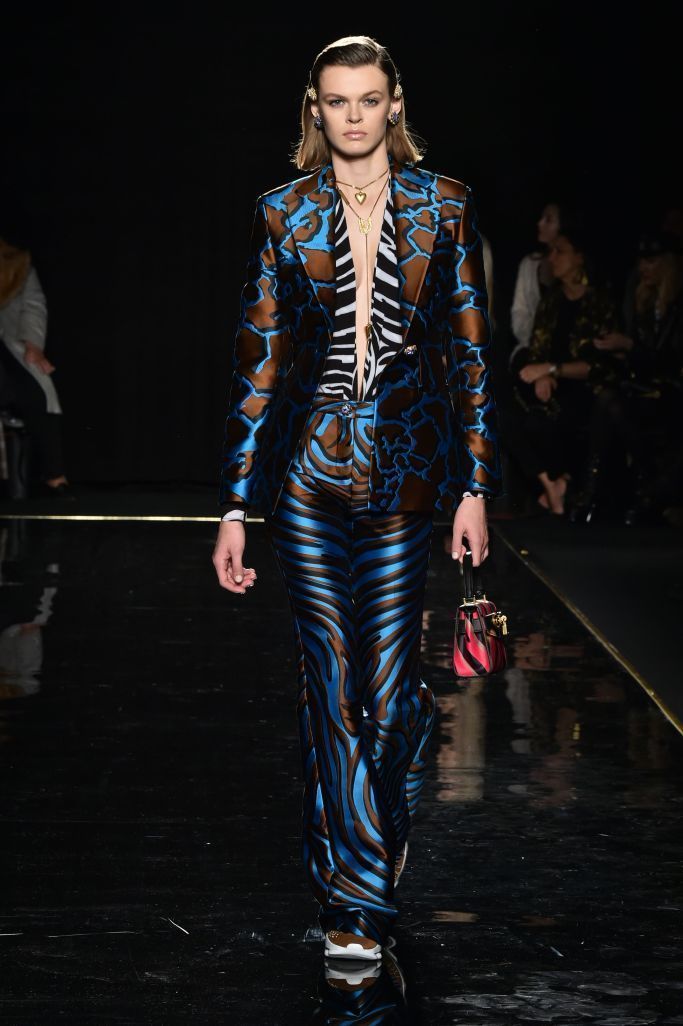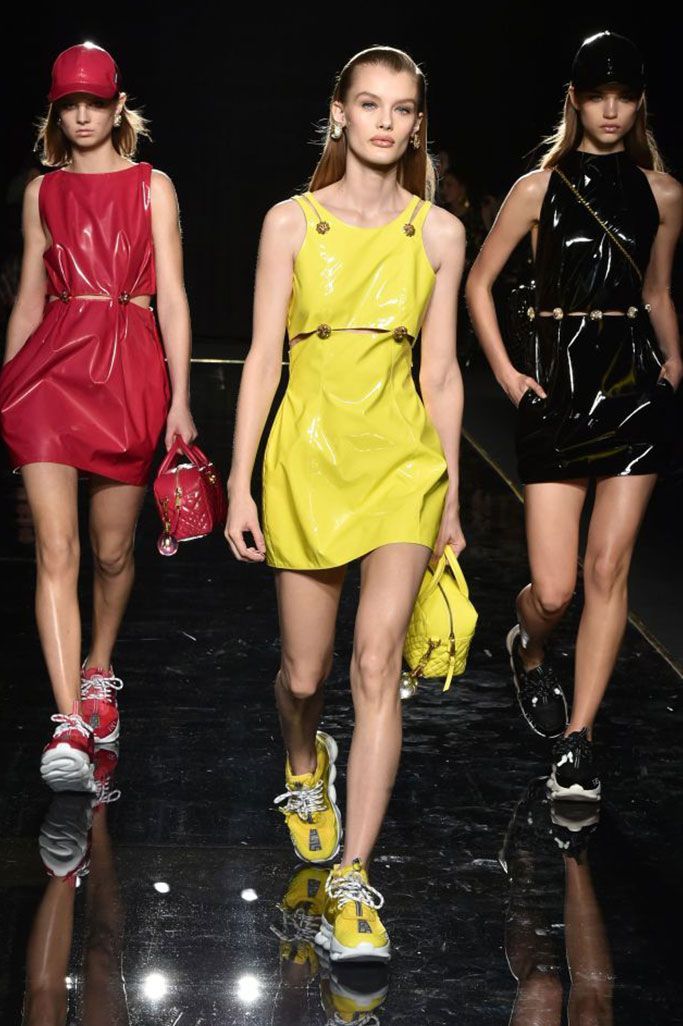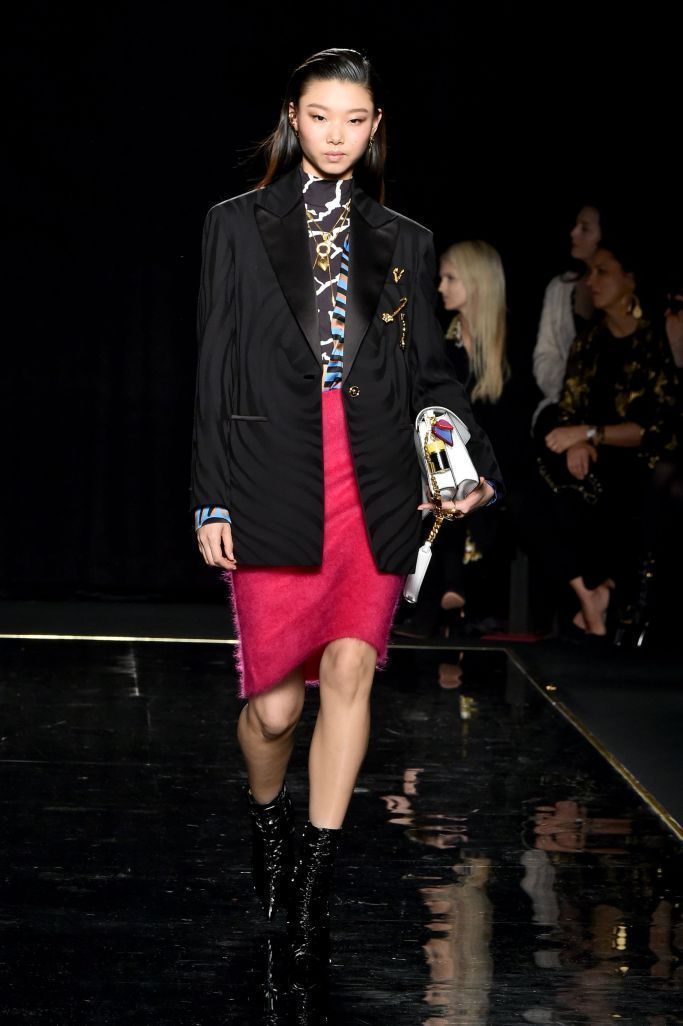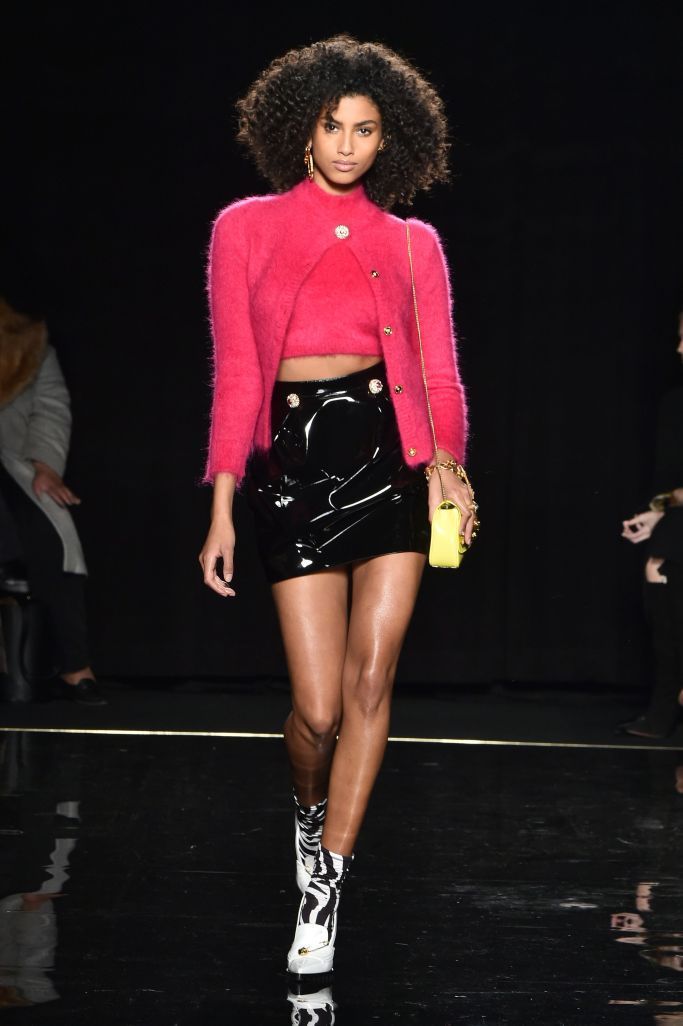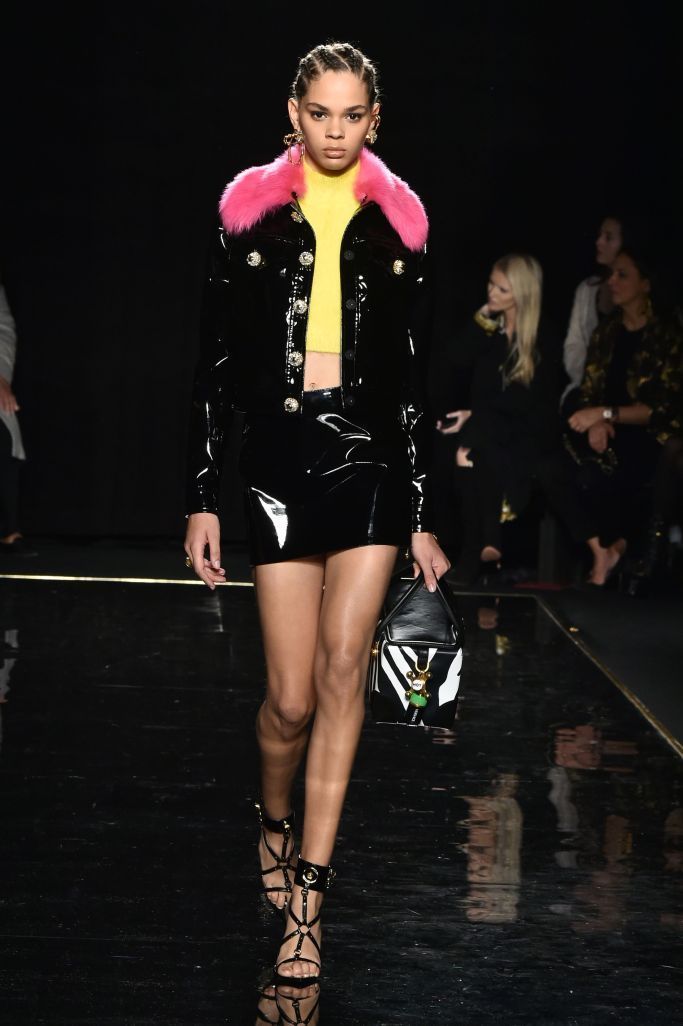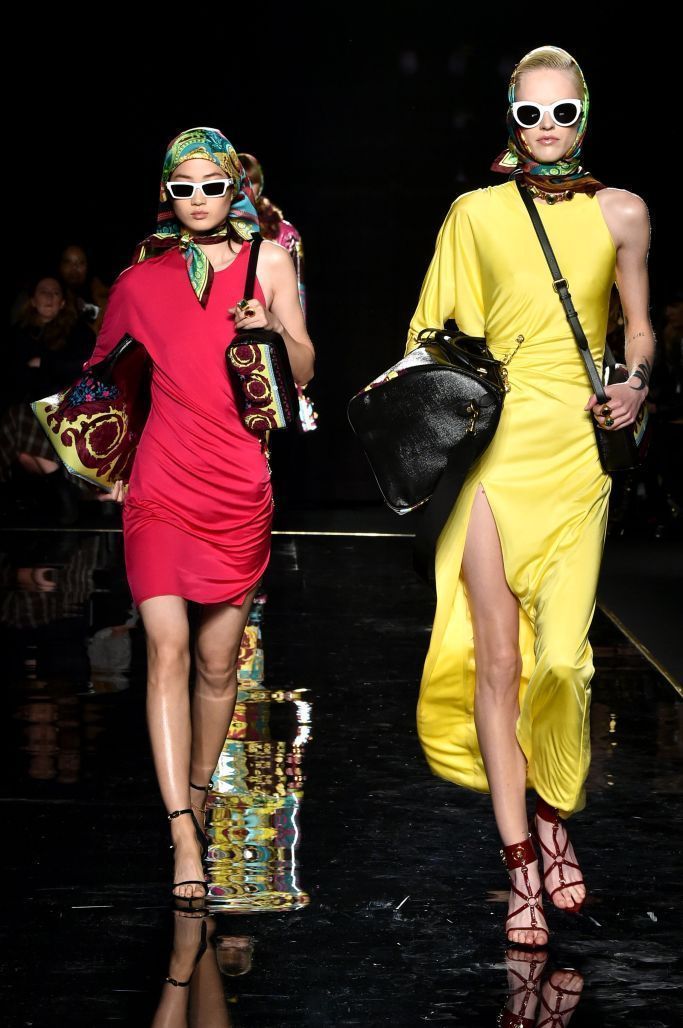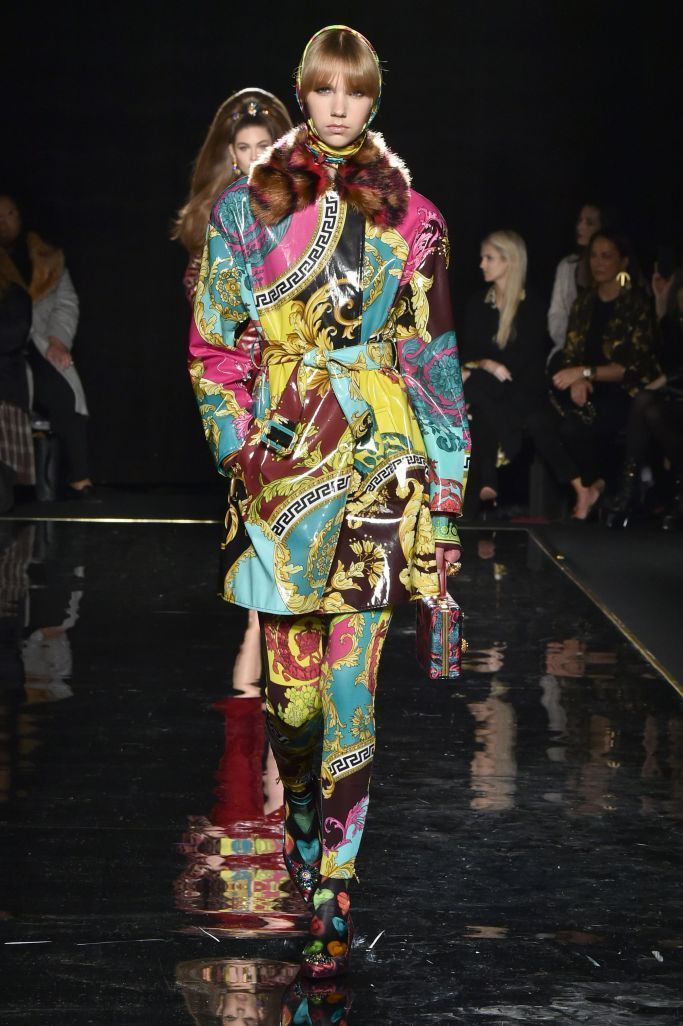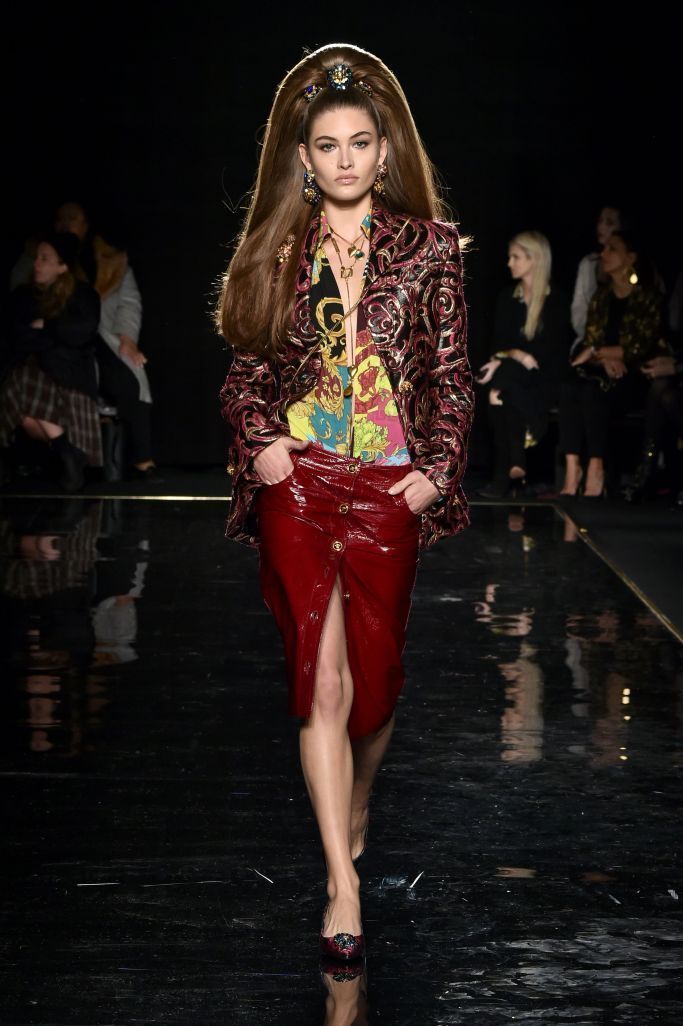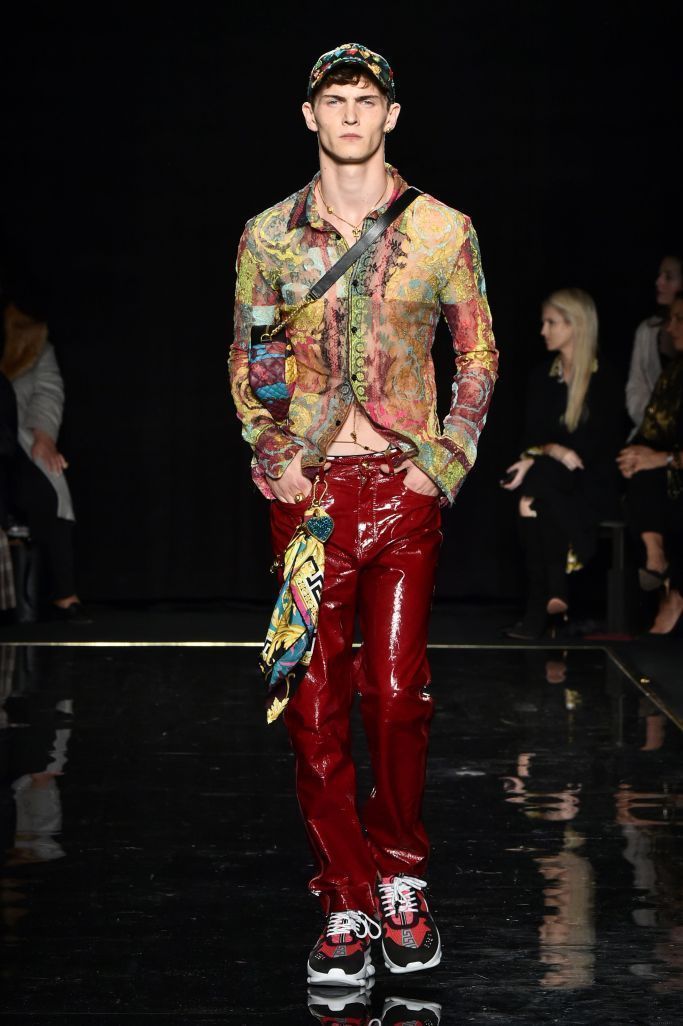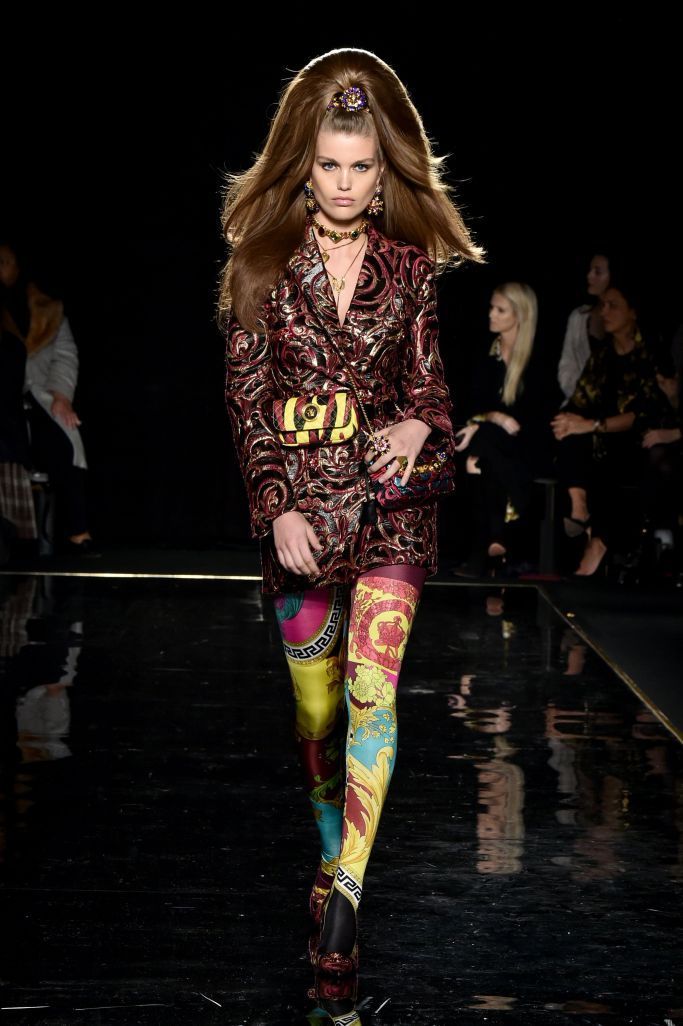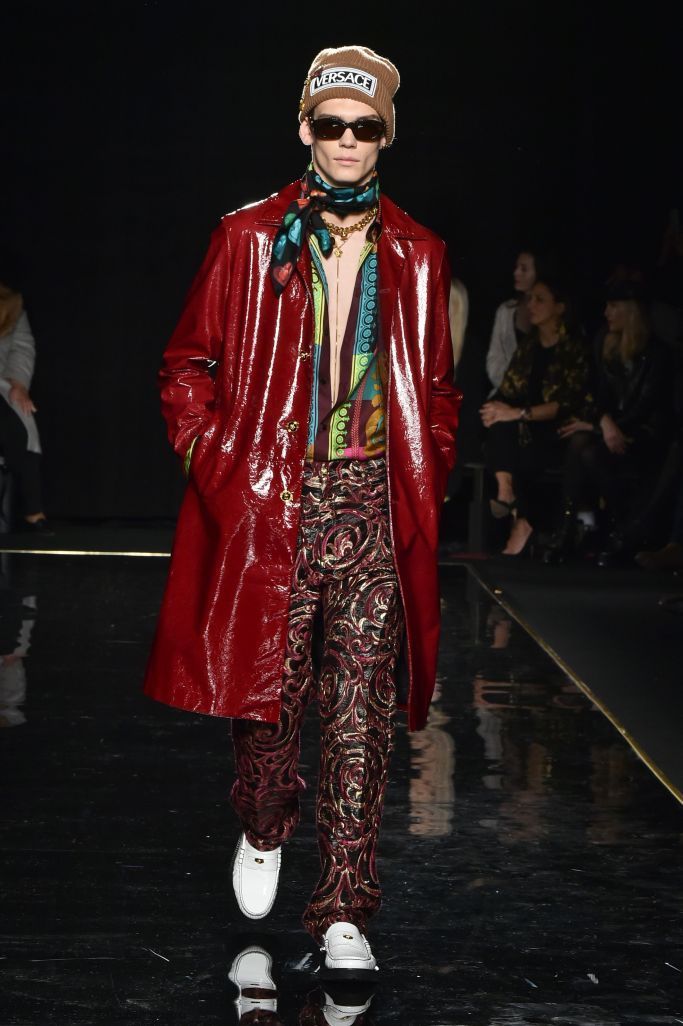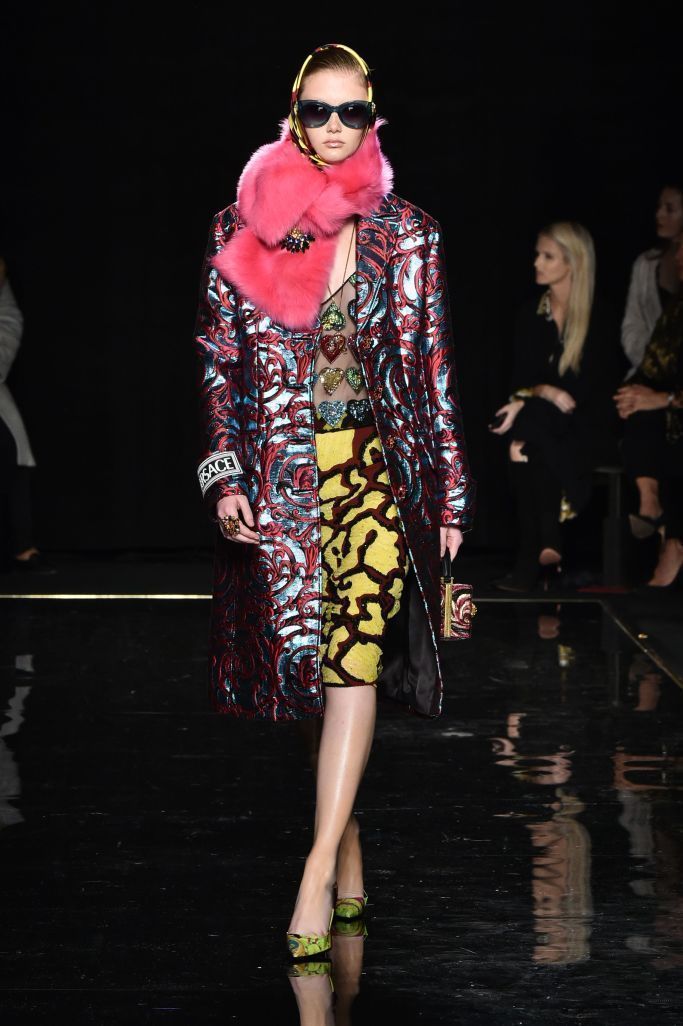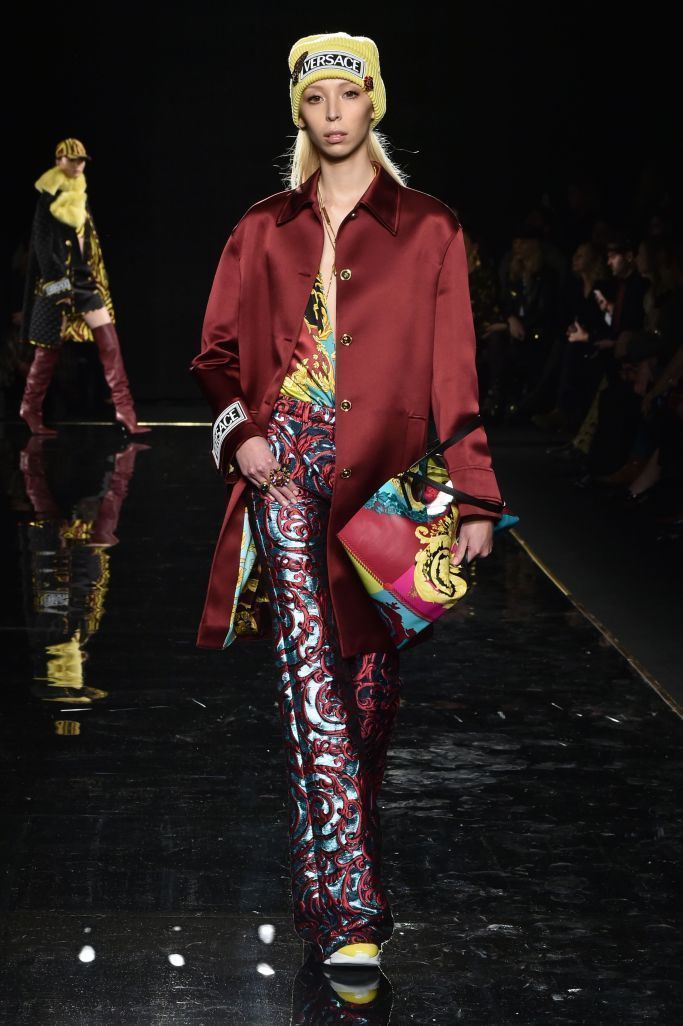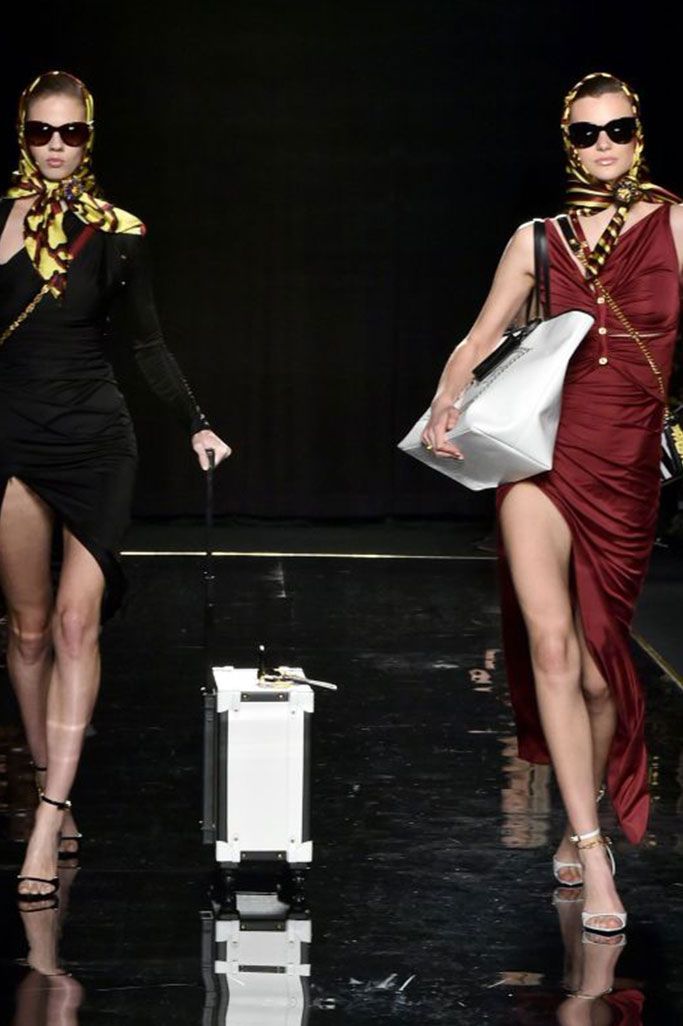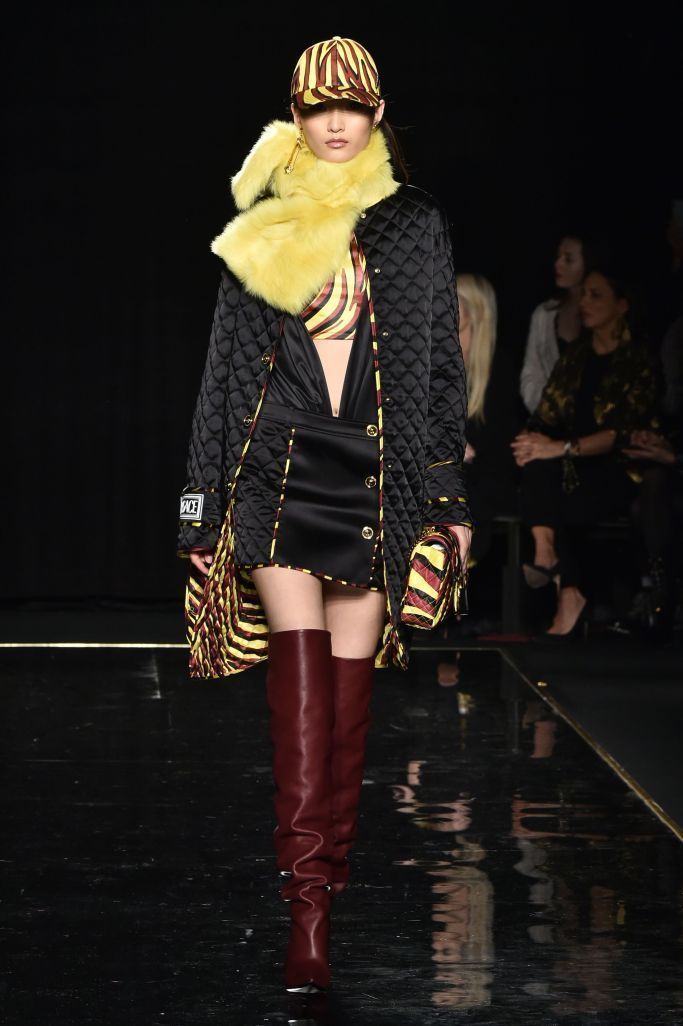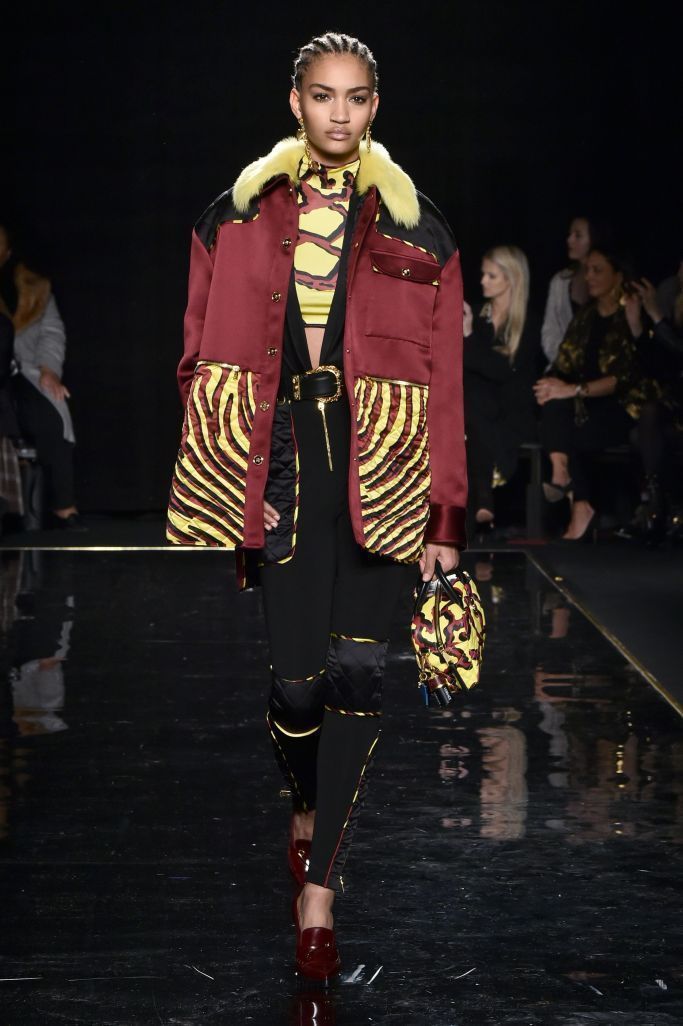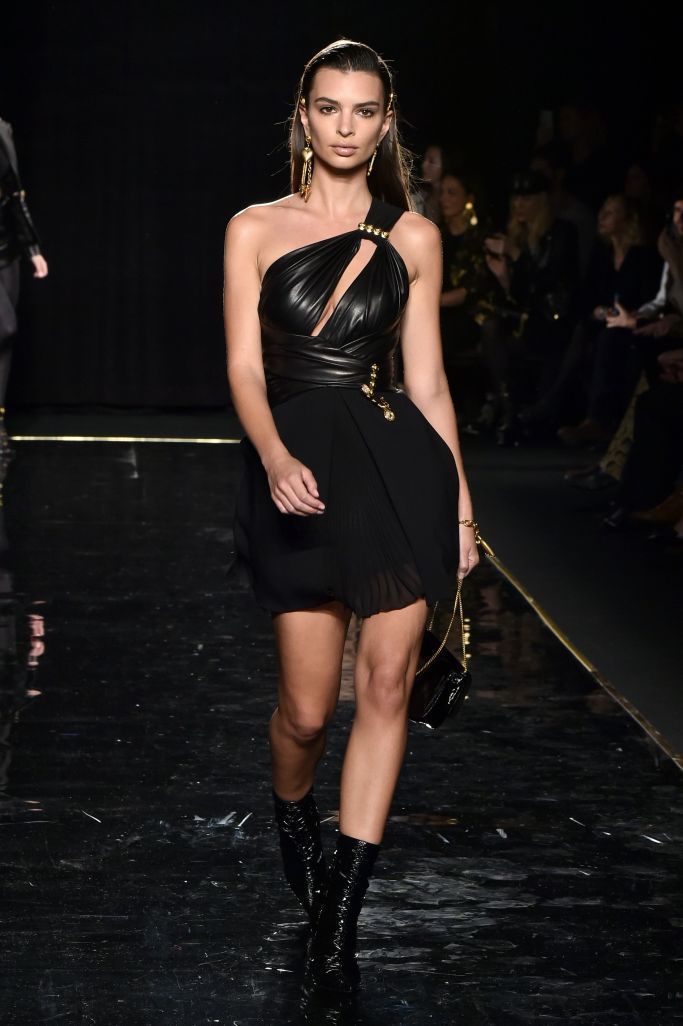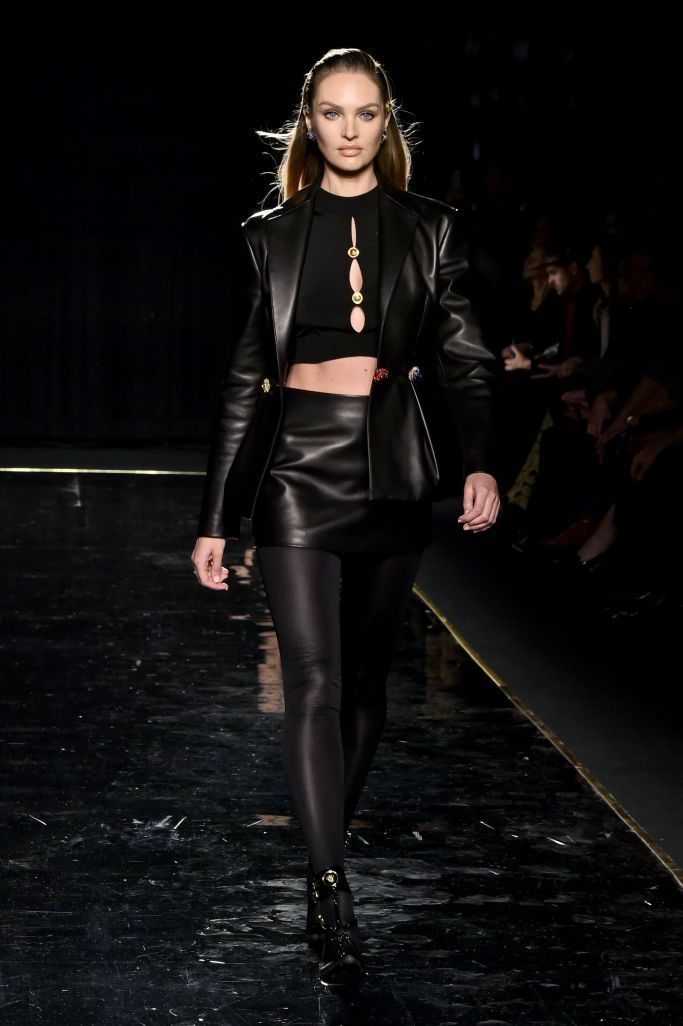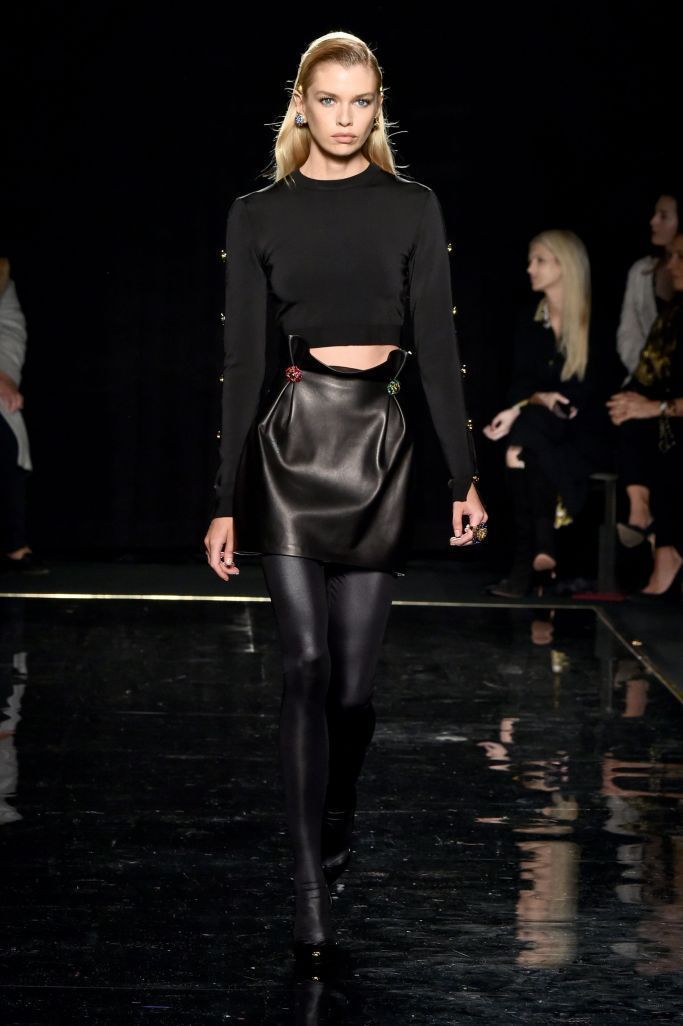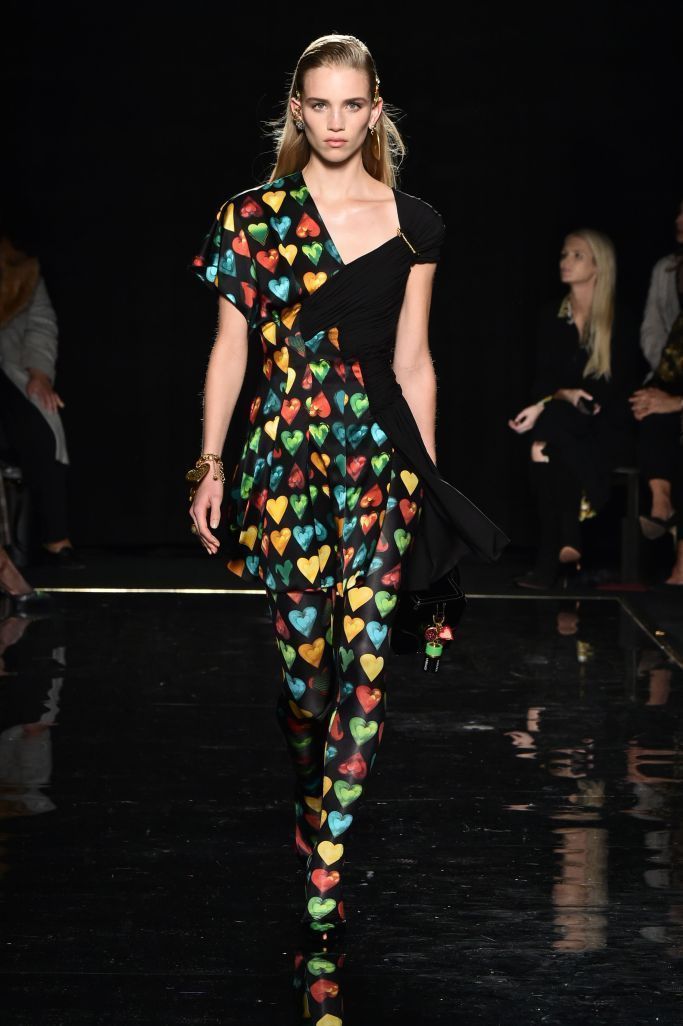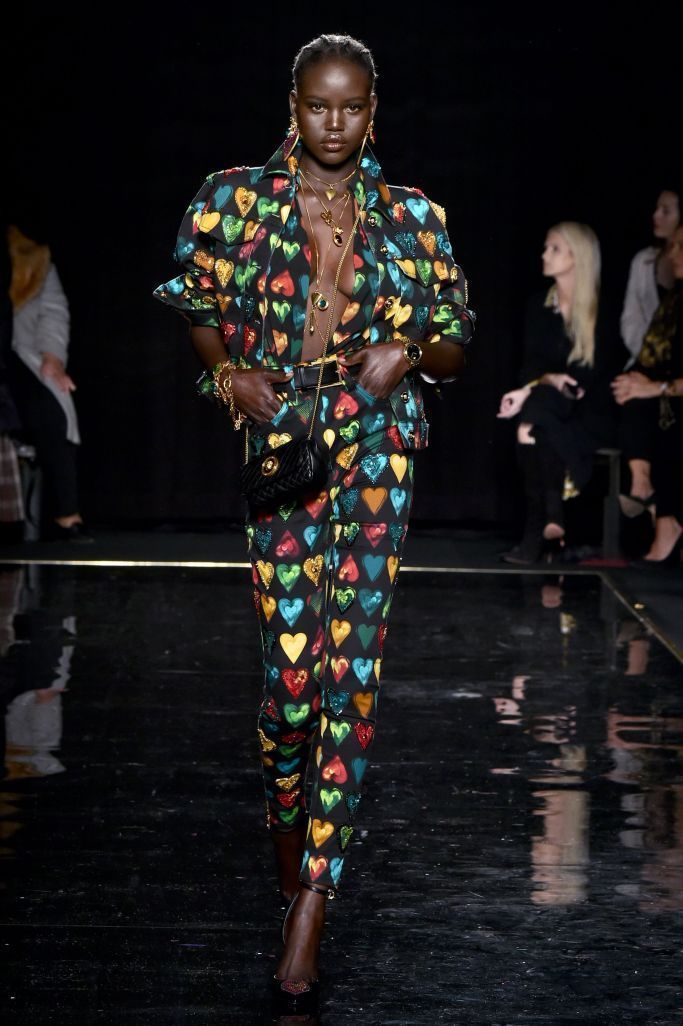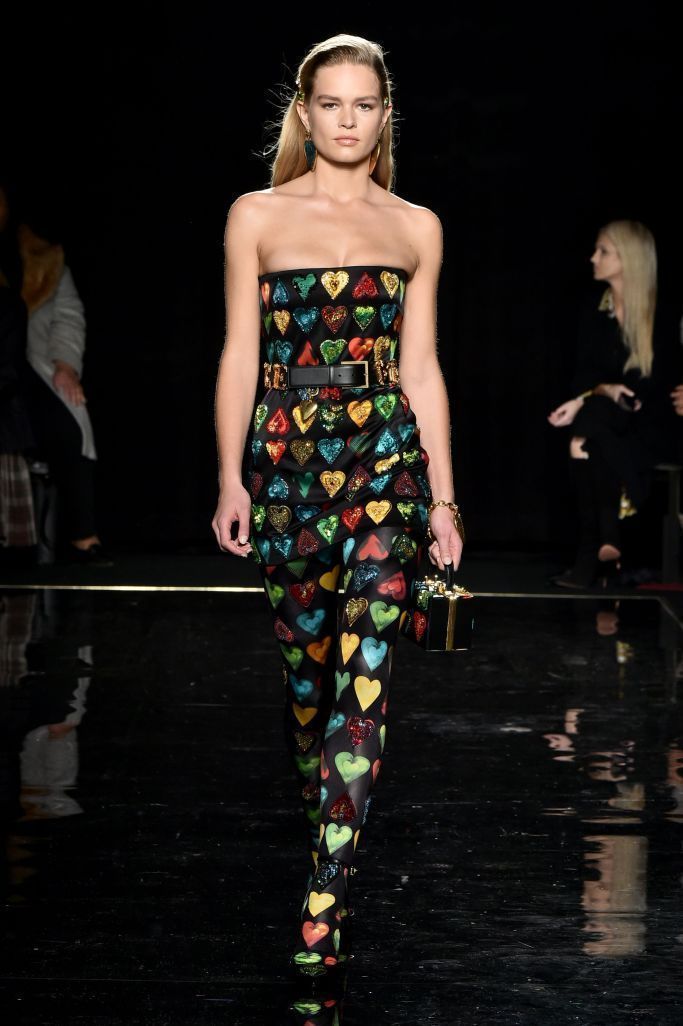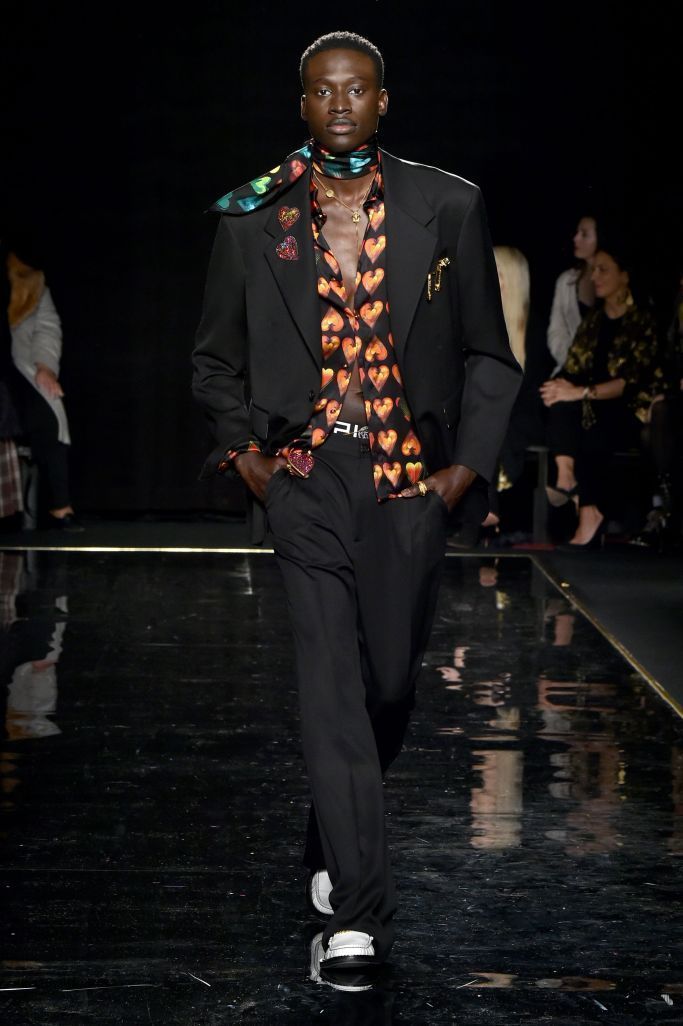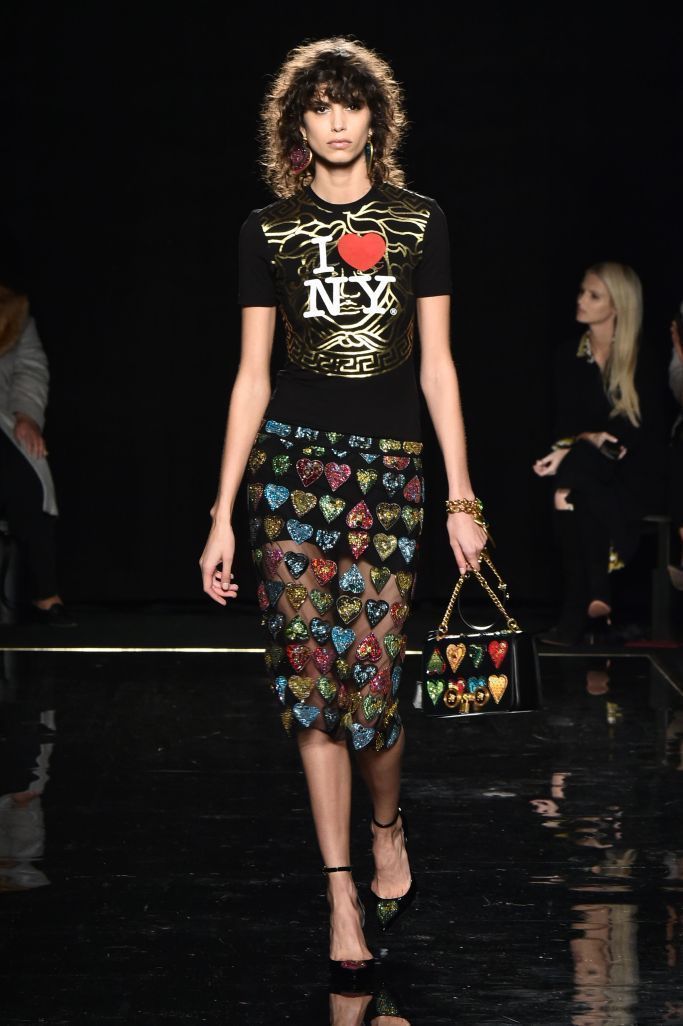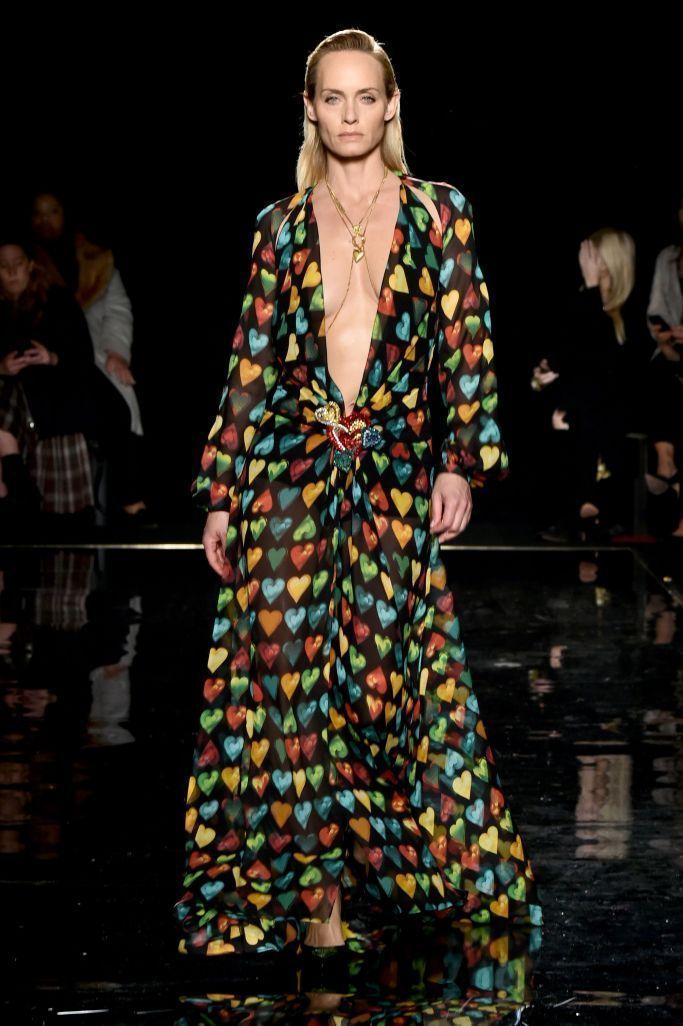 A proposal with a clear focus: the new consumer. Versace has to sell a lot to fulfil the expectations of its new owners and that is why there is nothing left but to broaden the target of who wears the Medusa logo.
A few days ago, also in NY, Alexander Wang presented his Collection 2.