READ IN: Español
Last night Donatella presented her latest men's fashion collection for the Italian fashion house – Versace – at the Milan Fashion Week. Donatella dedicated the spring proposal to his friend Keith Flint of Prodigy, who died last March, and his style was a big influence. The models wore red, yellow, pink or tan hair, while strutting in black leather, with fringes and coloured glasses.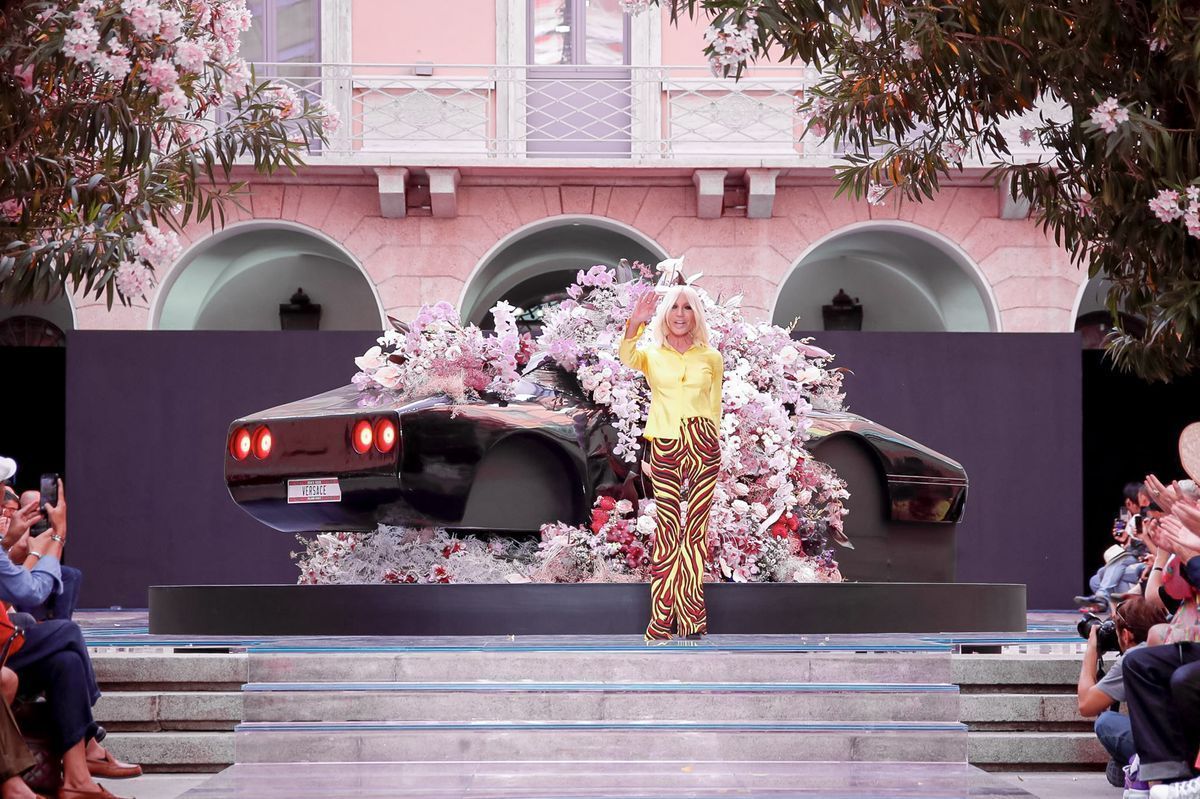 The runway was presided over by a black Ferrari from the 90's that was covered with pink flowers, an ode to the first car that young people have and that we could see in jackets, trousers or shirts. A mix of "hooliganism" and glam that gave us clues as to where the collection would go. Nothing was subtle in the presentation, the looks that walked the catwalk were pure Versace, prints, color and brightness.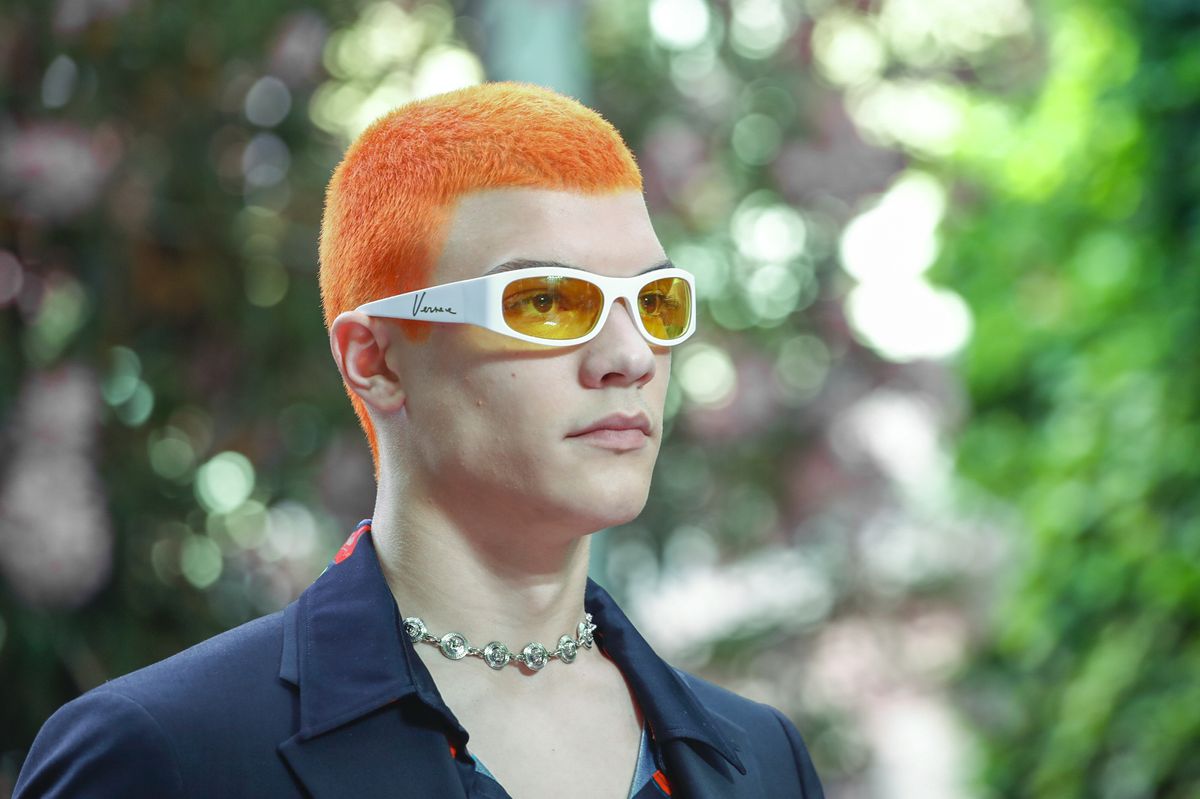 The '90s took over everything, especially the rave scene. The yellow, orange, green or blue sunglasses didn't have a big logo and had a clear "gabber" aesthetic. They seemed to have been designed by Gianni Versace himself in the 1990s.
Versace SS20
In short a very Versace collection, sets of silhouettes in which all highlighted the figure. Although Gianni is no longer with us, Donatella has managed to keep his legacy more alive than ever and this collection is a clear example of this.