READ IN: Español
The streetwear brand Warburton now crosses the ocean to connect its identity with that of the cult realist tattoo artist Ganga, and develop a dreamlike collection on the creative scene of Los Angeles. Art and fashion thus become diluted again in this exclusive capsule for the spring-summer 2022 season entitled "DREAMS".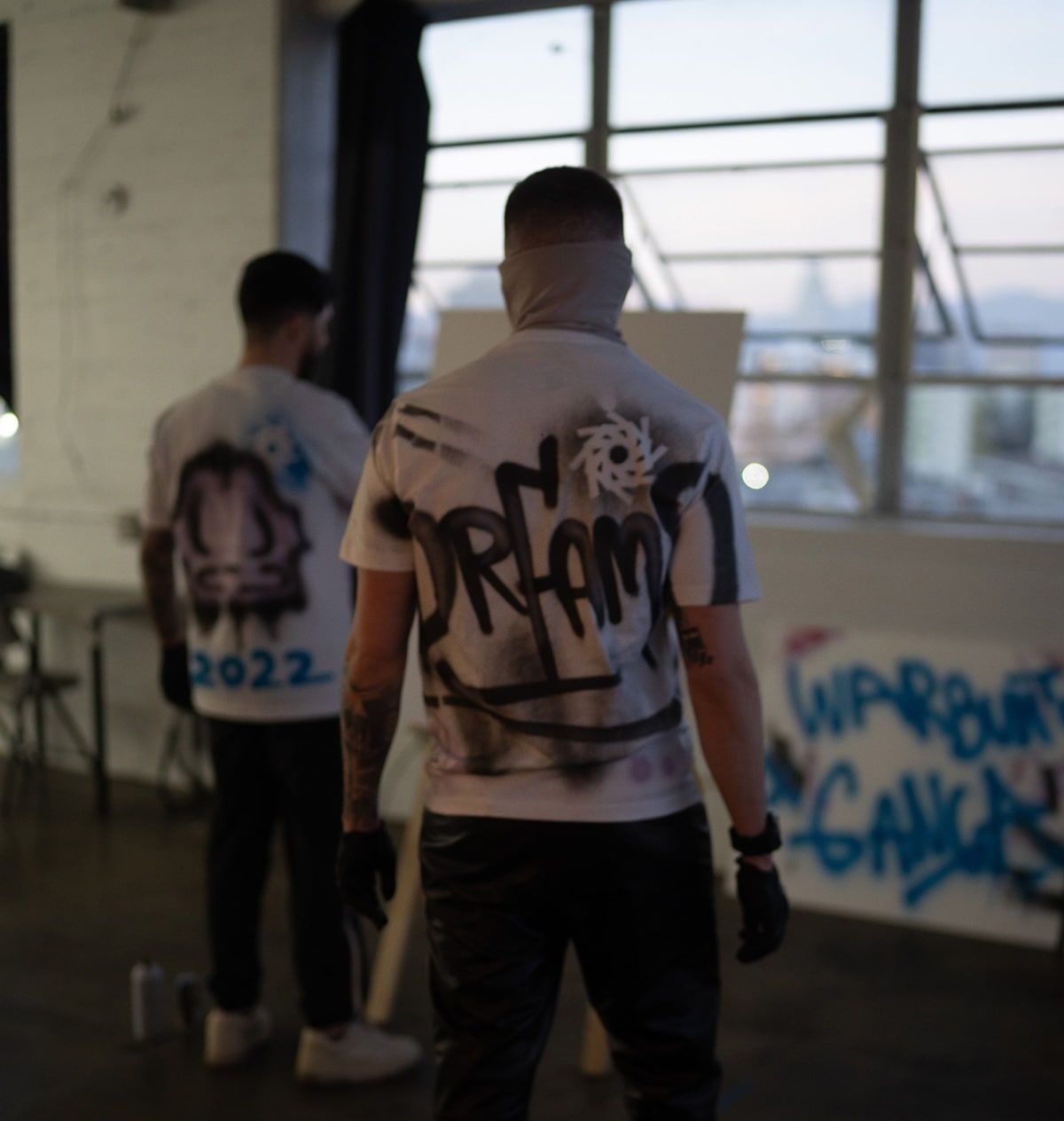 The collaborative collection projects a narrative around dreams, fashion and graffiti art. A concept of urban and fluid fashion with which they made a pre-launch of two exclusive pieces that sold out in less than 48h: a sweatshirt and a new model of balaclava graffitied by Joaquín Ganga that already managed to reach the collective desire for this summer collection created between Los Angeles and Murcia.
Warburton x Ganga SS22 materially exposes a series of ideas shared and channeled in the same line of argument by visionary minds that came together to design a series of artistic garments produced between Spain and Portugal. A creative and emotional process that we can follow through a poetic documentary video that they recorded for the occasion.
WAR FOR YOUR DREAMS
The collection is composed of ten pieces in its entirety, including garments and accessories bathed in Warburton's disruptive and sophisticated duality. The technical exploration also returns to be part of this episode in which the aesthetics of the brand becomes the canvas on which they experiment with a series of concepts such as color or dreamlike elements. Elements that connect the creatives spiritually because they have been able to experience for themselves the power of dreams.
"During my time in Los Angeles, working on different elements of the collection, we were talking about how everything had evolved from when we first met to the point where we were collaborating on a collection together from Los Angeles. We were living a situation that years ago we dreamed of living. Through the slogan "war4urdreams" we want to encourage people to fight for their dreams," says David Megías, co-creative director of the brand, about the message behind the collection.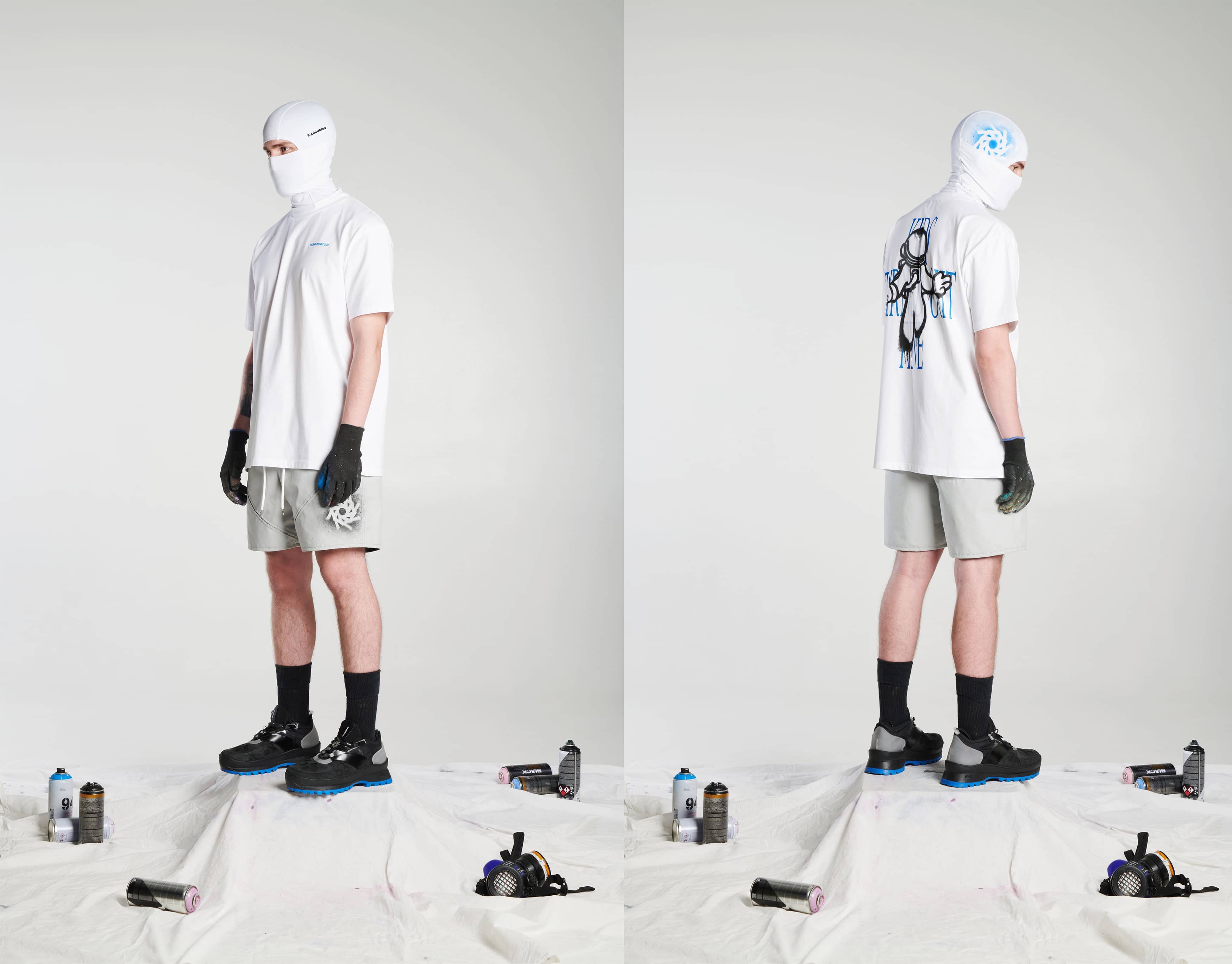 Through that hedonistic philosophy, they deploy a constellation of pieces (turned into works of art) that include a jacket, a sweatshirt, a pair of shorts, a balaclava, and a polo shirt. An elevated status that they achieve thanks to Ganga's graffiti, who traces each of the garments, evoking his facet as a graffiti artist: one that marked his life before becoming a renowned international artist who has tattooed icons of the urban scene such as Chris Brown, Post Malone or Drake.
Within this galaxy of graffiti, we find the key figure of the tattoo artist known as NOMAD: an astronaut carrying a tattoo machine on his back, which coexists with motivational slogans such as "war for your dreams" or "woke up to a dream". The Warburton logo and splashes of paint finish outlining the artistic compositions of the garments.
AESTHETIC AND FUNCTIONAL HARMONY
Beyond the Ganga's limited signature items, they feature three more types of short-sleeved silhouettes, one long pant and two balaclavas sheathed in Warburton's enigmatic and minimalist design codes. In them, the designers once again explore technical and innovative materials: both the puffer and the gray shorts are constructed from water-resistant nylon, while the long pants and polo shirt are made from a new type of water-repellent denim that also functions as a windbreaker.
This creative union between WARBURTON and GANGA marks the tattoo artist's first foray into the textile world, fusing the influence of two urban subcultures in a single collection, opening the way to a collaborative story that has only just begun. Whether it's their strong emotional bond or their creative connection, the trio only portends exciting projects to come, even in other artistic disciplines beyond fashion.
The Warburton x Ganga "DREAMS" SS22 collection is now available at www.warburton.es.