READ IN: Español
The La Palma Hotel, designed by Francis Sultana, will make its debut this summer. Located in Capri, Italy, the hotel celebrates the island's energy by taking inspiration from the Amalfi Coast.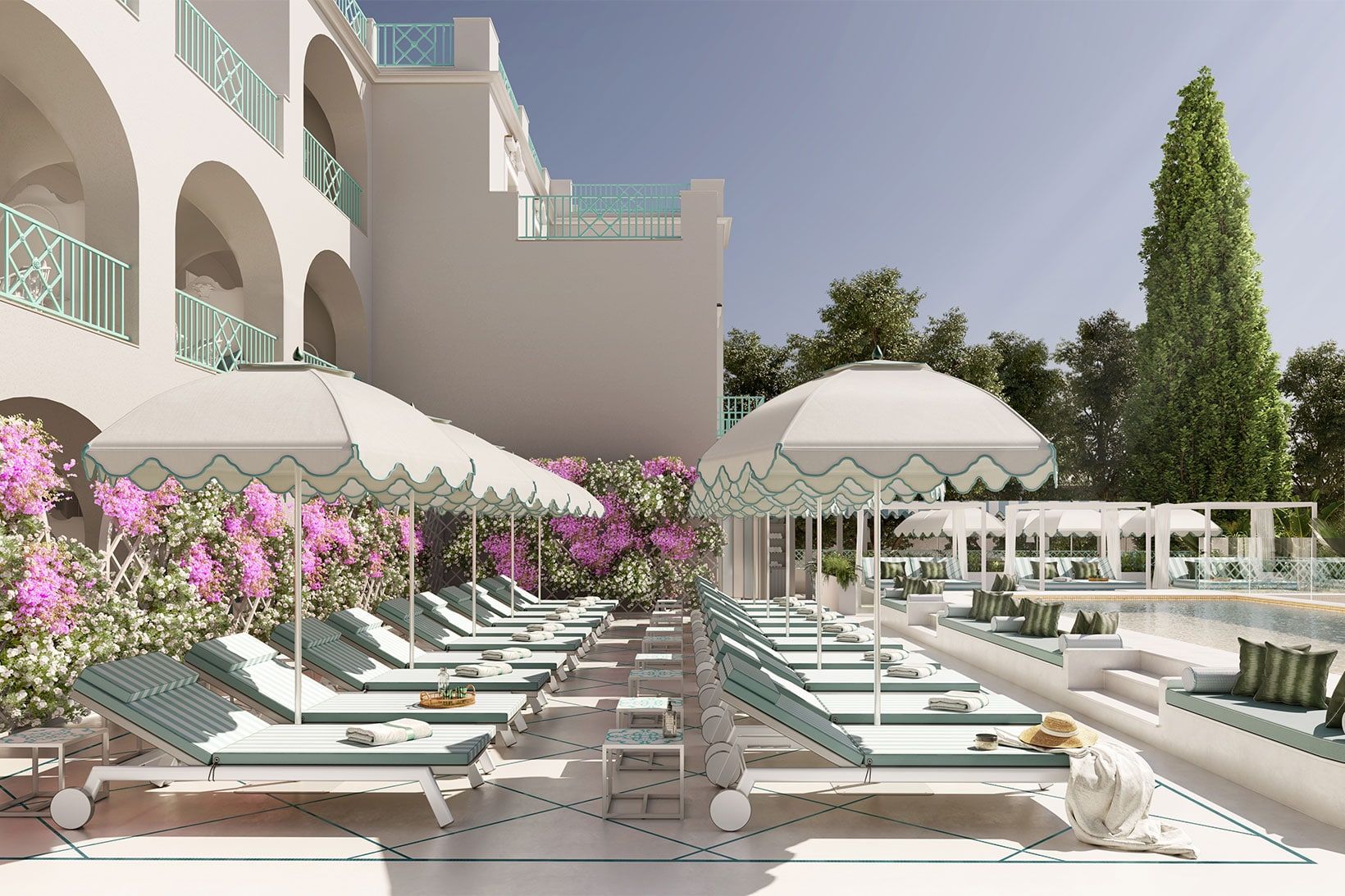 The oldest hotel on the island, originally built in 1822, Hotel La Palma has been updated by Oetker Collection. With an exclusive and elegant aesthetic, the 50 rooms and suites include artwork by local artists and handmade furniture from island artisans, paying homage to Amalfi. Located just steps from Piazzetta, it will feature a rooftop restaurant and bar, its own beach club, swimming pool, spa and boutiques.
The Mediterranean essence is found in the neutral colour palette with touches of blue, green and turquoise. Bathrooms are clad in marble and bronze, while rooms are accompanied by balconies offering views of Capri. A reinterpretation of the original hotel that for many years has hosted poets, writers, artists and musicians from all over the world. The Hotel La Palma will bring to life the iconic "La Dolce Vita" lifestyle.
This new property aims to be a unique and elegant Mediterranean retreat on the legendary island where we've all decided to disconnect or connect at some point. And of course, in true Italian style, the hotel will also be a gourmet's delight, with restaurants and bars under the culinary direction of Michelin-starred chef Gennaro Esposito.
Capri's first redesigned hotel, The Hotel La Palma, officially opens its doors on 1 July with bookings available online.