READ IN: Español
Julius Juul, creative director of the brand HELIOT EMIL, gives his first interview to HIGHXTAR and we talk to him exclusively about his latest collection "Solitary", presented in Paris last March during the Fashion Week. In addition, the designer who is in charge of the creative part of H.E. and his brother in charge of the business part, have been nominated in the main category of the prestigious ANDAM FASHION AWARD, which coincidentally tomorrow will be the awards ceremony.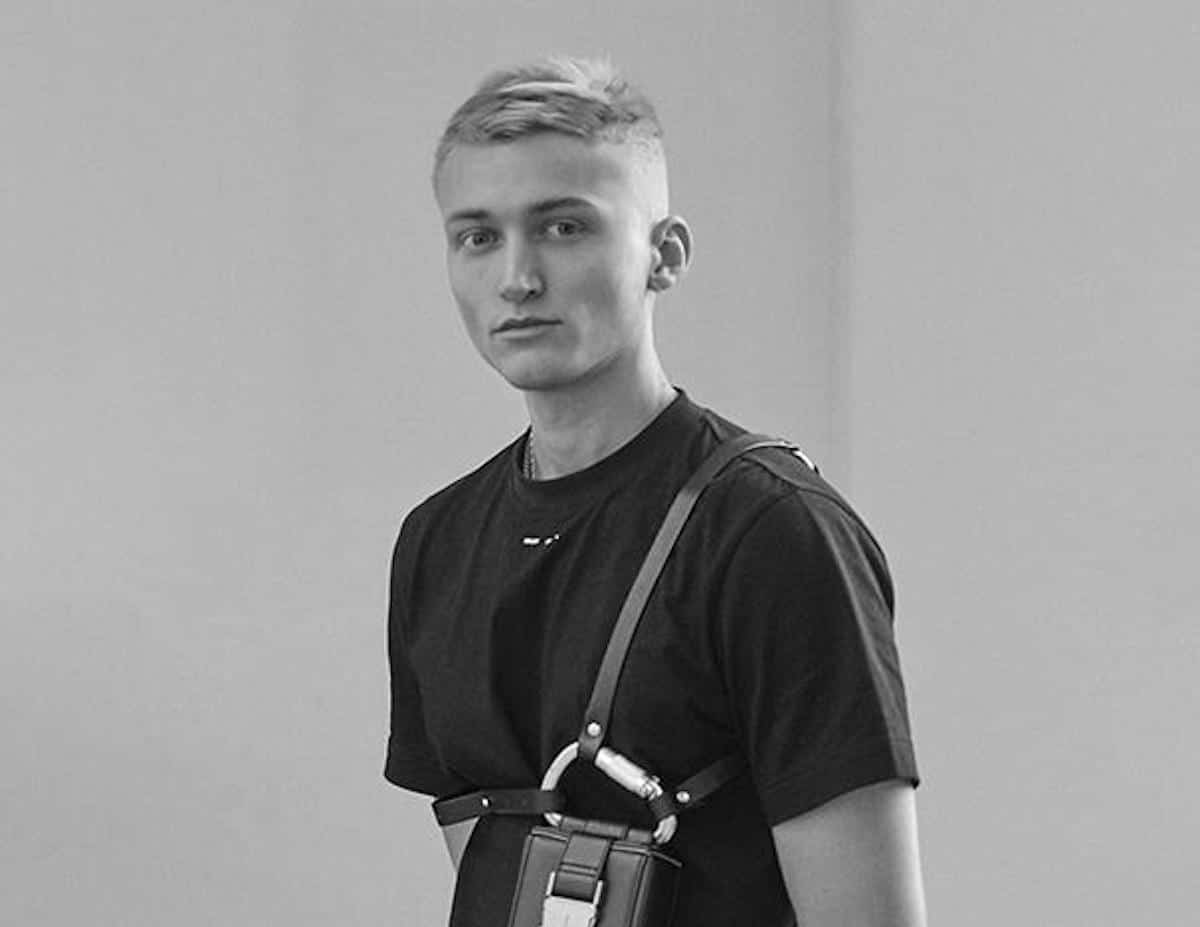 Highxtar (H) – Julius, let's start talking about your latest collection. Part of the H. team had the pleasure of being able to attend your first runway show in Paris and debut at PFW. Although it's been a few months now, could you tell us what the experience was like and what feelings you had the day before and after?
Julius Juul (J) – The weeks up to the show had been extremely hectic and intense. We are still quite a small team so it is difficult to focus on many things at the same time and bringing a big part of the team of the out to Paris meant that there was little time for everything thing else. The actual day before the show was really intense, I almost didn't sleep and was just really excited. I don't think I was as nervous as I was excited. I felt like we had a really strong collection, so it was more so the circumstances which could go wrong, which luckily they didn't.
H – They didn´t at all! I remember that on entering the Palais de Tokyo and the hall where the show was held, a cloud of people, especially young people, crowded around the doors, the result of the euphoria and excitement for the brand that you run with your brother Victor. Were you aware of this?
J – We heard that the show location had been shared amongst a crowd of people. So a lot of people had showed up hoping to sneak their way in. I love that energy, and I was truly surprised by the amount of support we have in Paris. So even though it was hectic for the front door, I was super happy to see that happen!
H – Do you realise the success of your brand and the garments you design?
J – I think it is hard to compare the numbers you are seeing on a screen day to day with what actually happens around the world. What I still find exciting is seeing people out in the streets wearing the clothes. And seeing people on Instagram sharing your photos and pictures of your designs gives an extremely humbling feeling to me.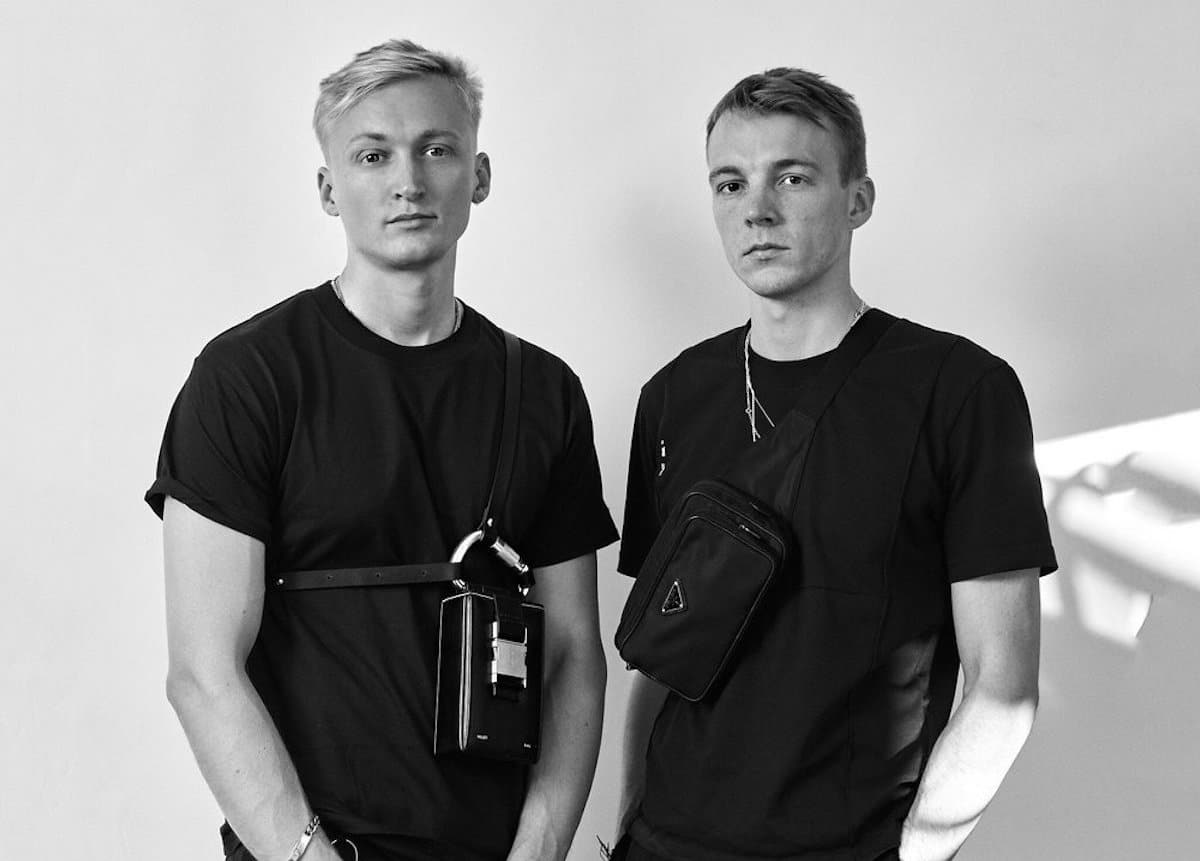 H – What is it like working with your brother? Tell us a bit about how you coordinate!
J – It is amazing! Victor and I share everything. There is a naturally rooted trust between brothers and I think that shows in our work. The split between us is very clear. Victor is in charge of the business and I am in charge of the creative. We overlap and help each other out if needed, but the responsibilities are always very clear.
H – Now that we've mentioned the clothes, the latest autumn/winter collection called "Solitary" was a resounding success. What three words would you use to define it? Your favourite look?
J – Technical, Industrial and elegance. 
I have many favorite looks, I really think the collection turned out great. I have personally been wearing the tech pants everyday everywhere since the show, and also used the technical jacket a lot. 
And for the womens looks I really like the down jackets and the more simple tops.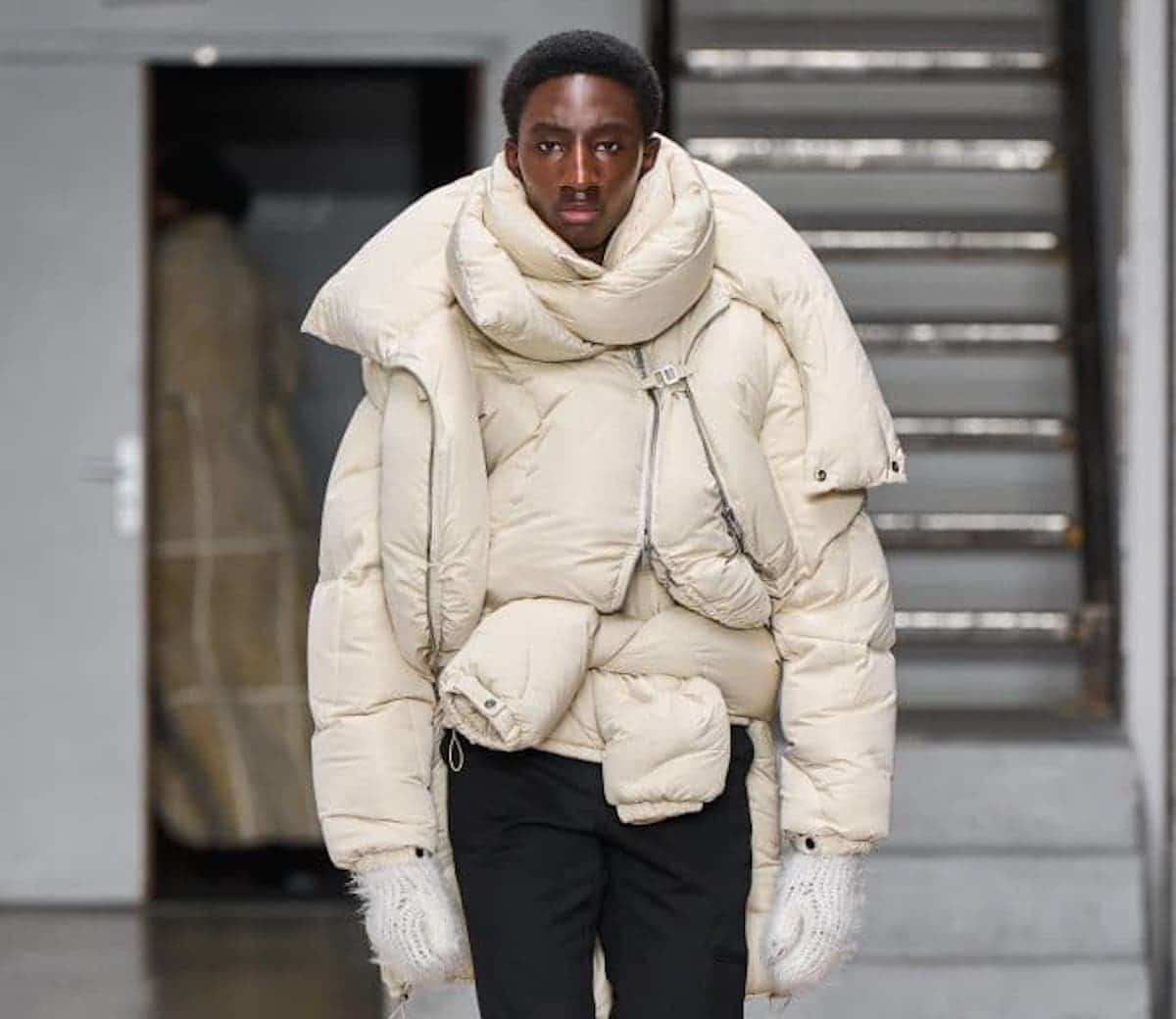 H – The puffer jackets have a very neat look, how do you achieve this result?
J – Thank you! It is a combination of long time of fitting, constructing and selecting the right materials to use.
H – We also saw a dress, specifically the one in look nº29, which caught our attention not only for its design but also for its impeccable finish. What can you tell us about the production process of this one? Was it the garment that took you the longest time to make?
J – The metal dress was really an interesting one to make. It took some time to get the shape right, but the actual make was not the most time consuming. Look 2 is an all 3D printed dress. This look took the most time to make.
H – Another piece we have to highlight is undoubtedly the trousers in look 13. What material are they made of?
J – This is one of our signature fabrics, we call it liquid metal fabric.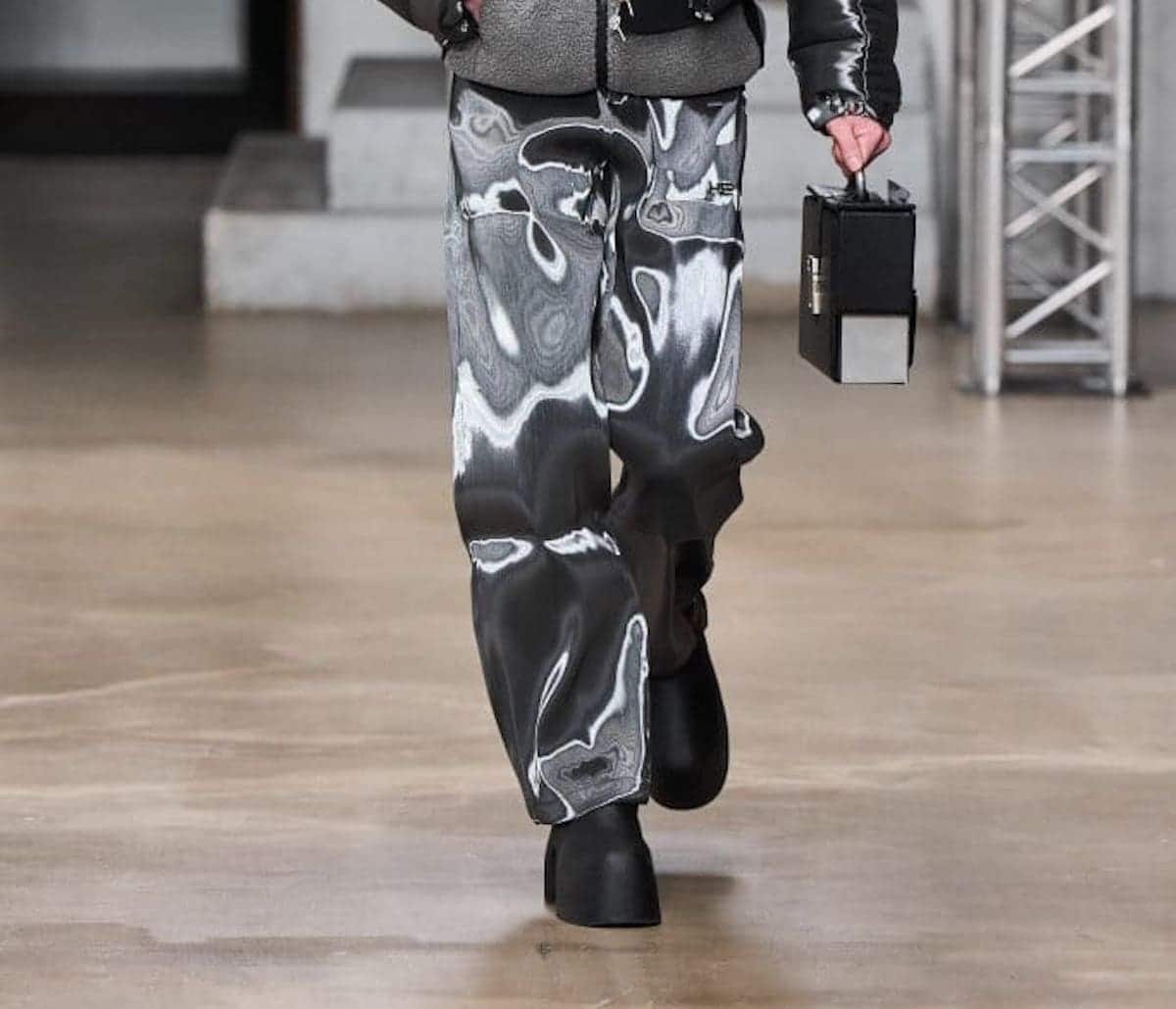 H – How did you manage to create that kind of psychedelic/3D effect?
J – A lot of fabric development and trials back and forth.
H – Finally, let's talk about your ANDAM FASHION AWARD nomination, how did you receive the news of being one of the nominees for the main category?
J – It was actually just through email – but the feeling was amazing! When I read the news I jumped out of the bed and was running around my apartment, it was so overwhelming and such an amazing feeling to have your creativity validated and recognized by such an established and talented jury.
H – What would winning this award mean to you?
J – To be honest we are just extremely humbled to be nominated and amongst such an amazing crowd of designer finalist and exited to see what this step might bring us in the future. I can't even begin to imagine what it would do to win the award. We are planning to move more activities to Paris so this is a great step in right direction.
What will happen? Will Julius and his brother Victor be the winners of the main category of the ANDAM Awards? Tomorrow, 30 June, we will find out.
Good luck to all nominees, place your bets now. We already have our favourites.