READ IN: Español
Pierre Kaczmarek with only 15 years old decided to project his creativity in the creation of T-shirts after high school. Two years later, from this experimental root Afterhomework was born in colab with the stylist Elena Mottola, and became a story of fashion and eternal love.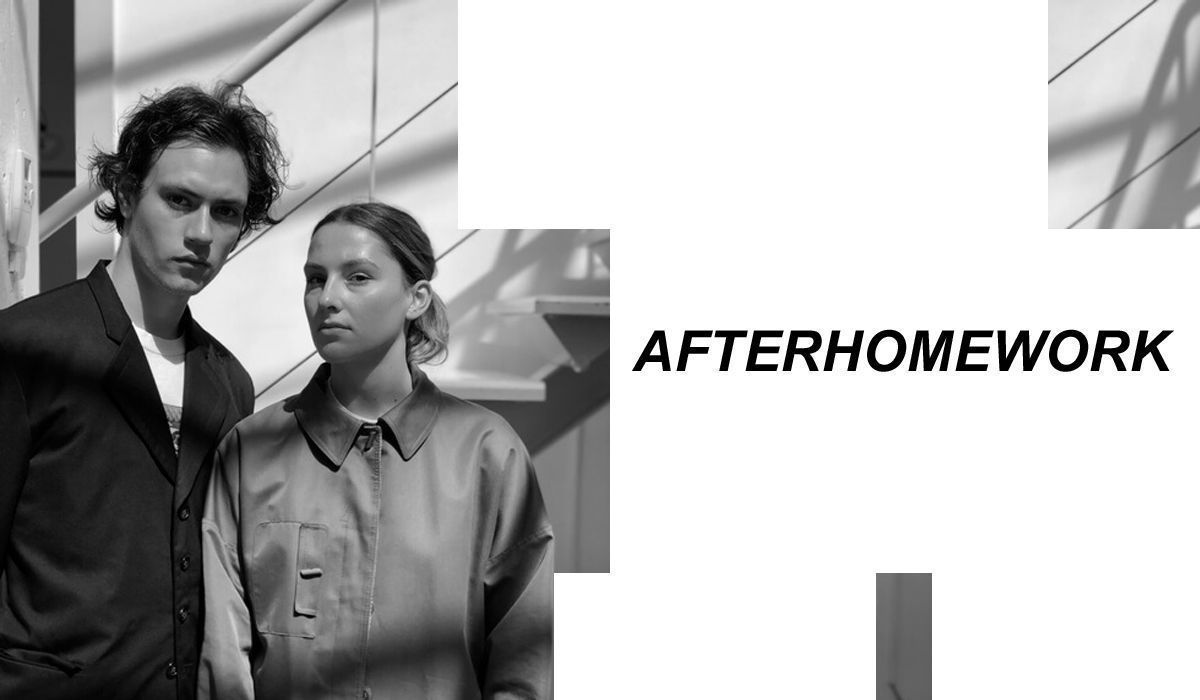 The signature of these lovers is inspired by their own generation and becomes a global reference, through a concept that began with graphic t-shirts until reaching an idyllic destination of geometric patterns, deconstruction, sculptural forms without gender, technical textures, tailoring, experimental codes and workwear, which proposes an exciting silhouette for the current streetwear scene based in the direct observation of social phenomenons.
Based on this french brand with stockists around the world, nominations along the way such as the 2018 ANDAM Prize, and virtual campaigns that are futuristic dreams of hypersaturated images, we spoke with Pierre Kaczmarek and Elena Mottola about references, gender identity, tailoring and french rap, among others. Bienvenue dans le future de la mode.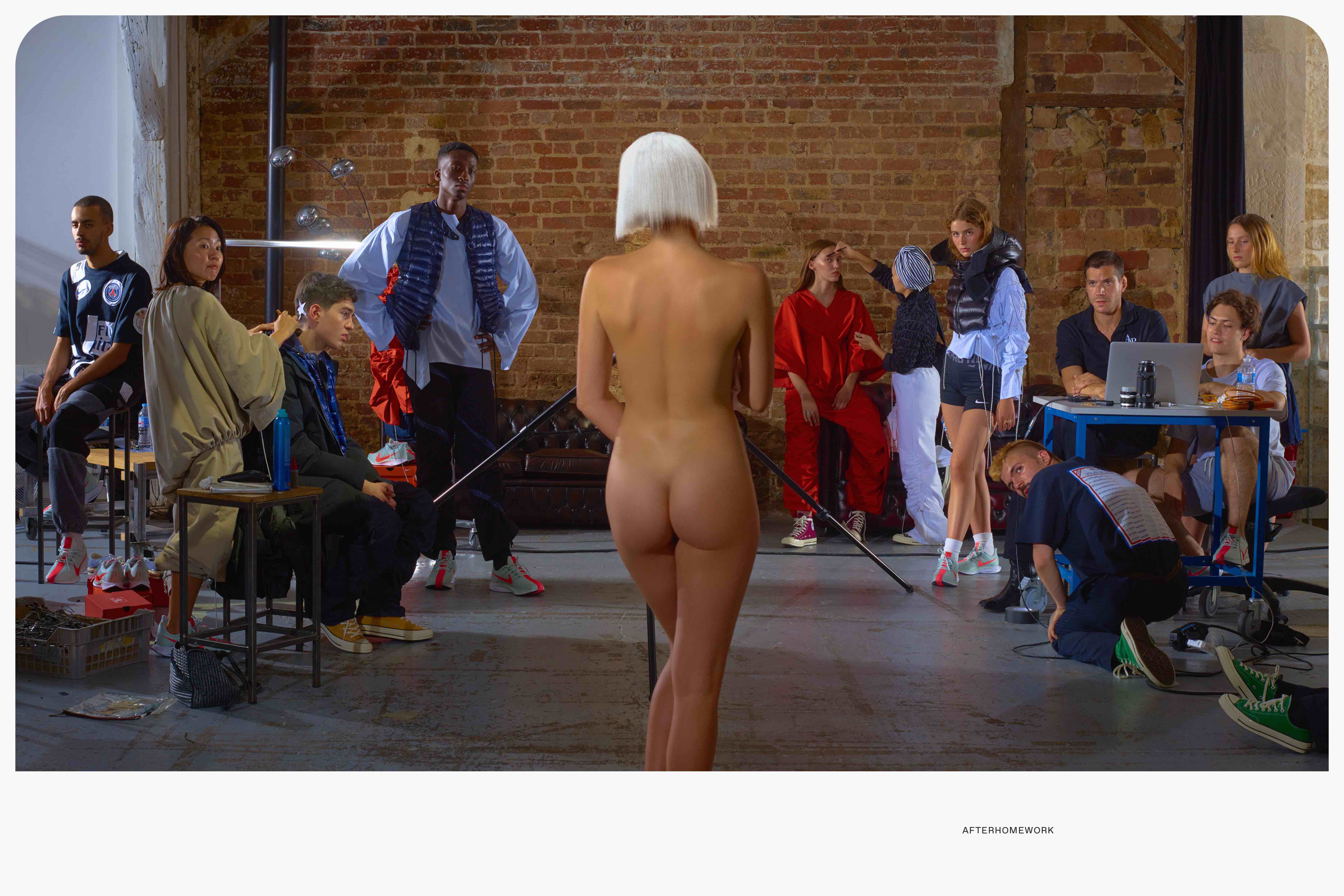 Highxtar (H) –Tell me a little bit about the evolution from what started when Pierre was only 15, to your last presentation in PFW. What was Afterhomework in the beginning and what is it today?
Afterhomework (A) – It changed a lot, when i was young it was like a game, a side project. It was a training for later but this period was very helpful for what we are making now. At the beginning it was not a business so it was not really making fashion, it was like making a bit of art thinking a bit about the body but the shape was more important for my design.
Now i have to think about everything and my clothes have to be well balanced. About presentation everything costs more and more every seasons so it's more and more professional and everytime more stressful, at the beginning i was just excited.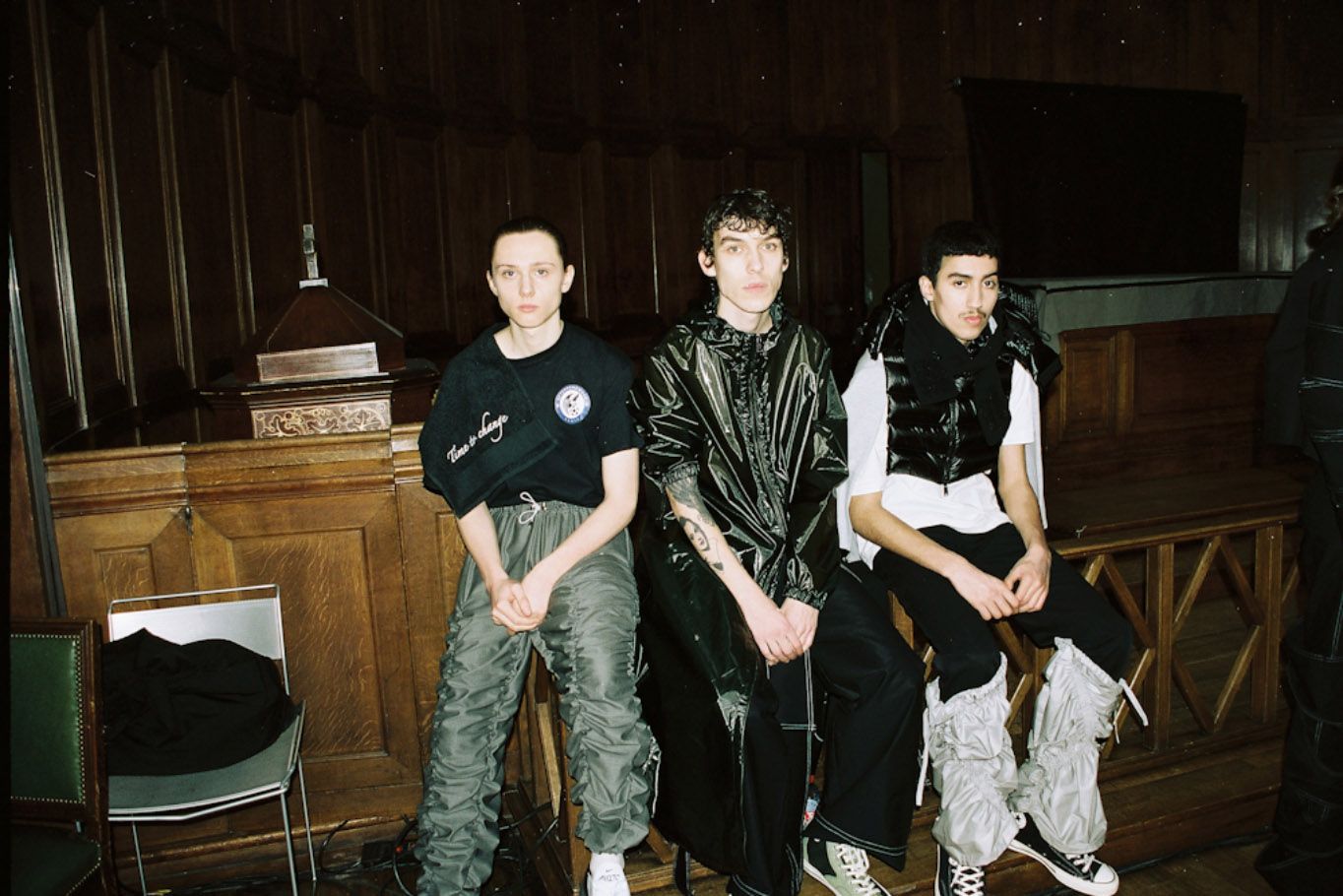 H – As it is a creative duality, what does each one bring to the firm and how does it all cohere, merge into a single concept?
A – Yes it's a dialogue between me and Elena. I'm thinking about artistic direction and designs first, then we speak together she ads her point of view and she takes care about the technical aspect. Sometimes she brings her ideas, there is no role predefined it is according to the feelings.
H – Influences when creating, and how French rap is always injected through your designs.
A – We are influencing by all the styles of young people in Paris, everything around us, we try to do a mix. There is still some differences between young people, differents crews but in a way they have all a link with street culture. They all have an element from this world on their look or lifestyle, so i think that the rap is really important and represents very well our generation.
It's the most important music style in Paris and it's impossible to ignore it. In our clothes, this influence is not very obvious because we try to mix a lot and we always try to make the silouhette more futuristic and abstract but you can find some similarities and references on looks for men as for women.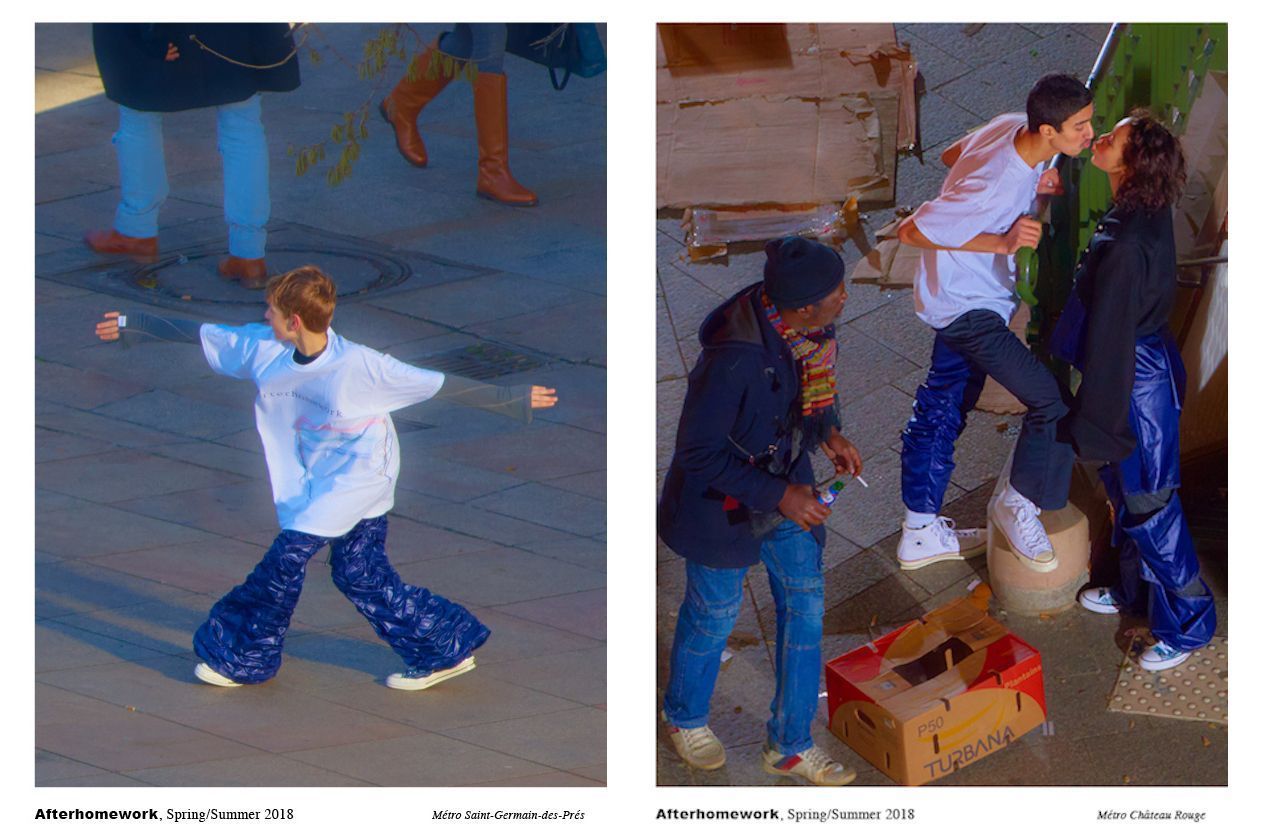 H –What place does gender occupy in Afterhomework's identity? What does it mean for you?
A – At the beginning, gender was not a question at all for us, everything was about creation so we didn't matter about gender, we grew up with present values so we can go further this gender notion. After we commercial aspect we understood that fashion is an industry in advance on her time so gender starts to be broken but the reality of retail and customers is not the same.
To sell we decided to separate genders, it's clearer, and we still know that some pieces can fit on women and men. I think that separate was the good solution, clients, no gender could work on catwalk but no in store now. For exemple next june we ll present first total menswear collection which is much more masculine.
H – What do you consider the ecstasy of your joint career? Between collaborations, catwalks, nominations…
A – Every seasons, every shows are excatsy… I think i didn't have my perfect moment yet!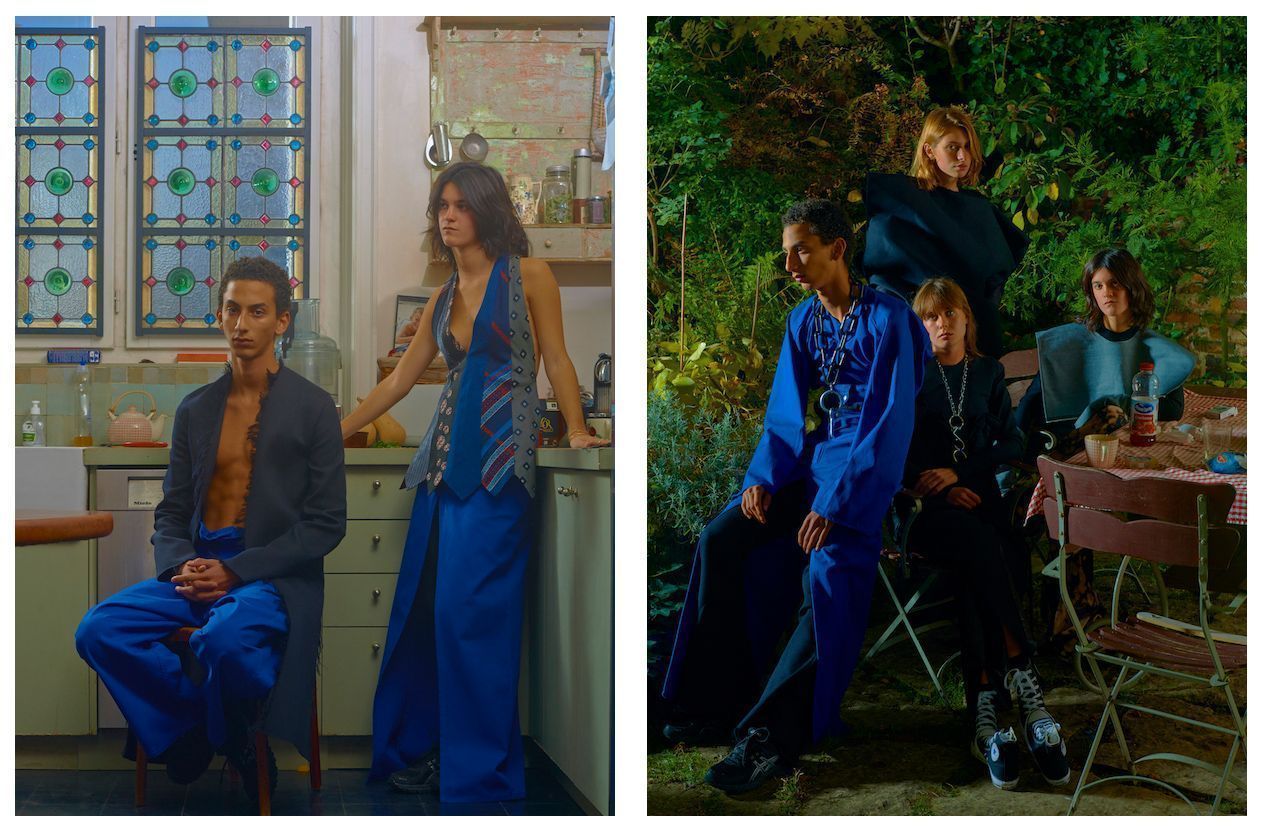 H – What philosophy, message do you want to transmit through the firm? Why this fixation on deconstruction, tailoring and the unfinished aesthetic?
A –We are a young creative brand from Paris, we have a specific history, this is maybe the message but nothing special we are just a brand who wants to be global through fashion and streetwear. It's our process we start from basic clothes to create new designs.
H – One of Pierre's quotes, which struck me especially was: 'It is what i do that teaches me what i am looking for'. By that you mean that everything that surrounds the firm is part of an experimental and random process?
A – Not very random, because we think a lot when we do the stuff. But we don't have any backgrounds so we learn from what we do and this is how we know what we are doing. But in a way it's true we are very free and our process is based on spontaneity.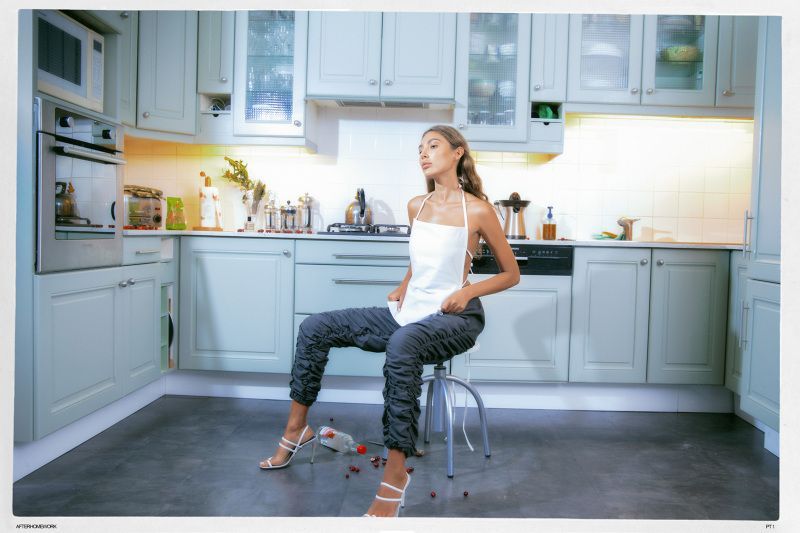 H – What is the most interesting part of your designs? Tailoring, practicality, aesthetic beauty… And what does a brand like Afterhomework bring to the strong Parisian scene, the capital of fashion.
A – Everything, i think a good piece is a mix of everything. I think we are special because our process is different we work on the moment with a small team. We try a lot, when we have an idea we do it very fast, sometimes on the moment and this process very spontaneous and instinctive. I think it's our particularity.
H –If you could see the future of Afterhomework, what would you like to see?
A – We want to expand the firm, to be global, but I have to say that what I see in the short term future, is the launch of our e-commerce platform and present the pre-Collection menswear in June before the show in September. Many things are yet to come…