READ IN: Español
The crème de la crème of Madrid and Barcelona need no introduction when they hear the name Amanda Portillo. The Madrid native, who has also lived in Barcelona, has always rubbed shoulders with the top artists, actors and designers of the moment. A lover of good living and luxury, we spoke to Amanda Portillo about her latest project, First Class. 
Her distinctive creative universe has led her to collaborate on designs for María Escoté and Nike, to DJ at the most exclusive events, to share the fashion label ASIF Clothing with the Javis, to be the creative image of Cha Chá The Club, to be behind the cover of ARON's latest single and, now, to participate in the latest Netflix reality show "First Class" with her friends.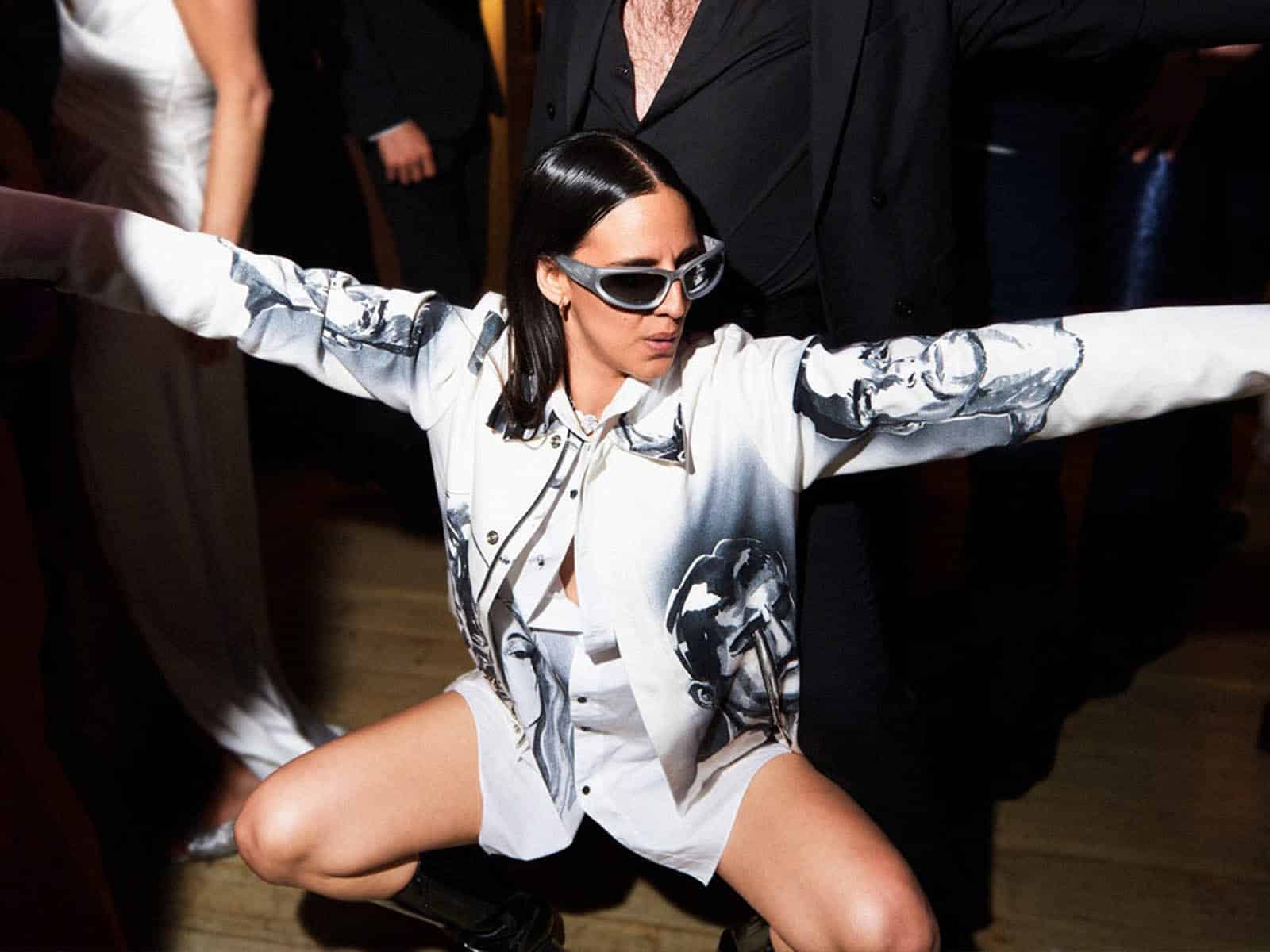 Highxtar (H) – After watching all six episodes of First Class in one sitting… Sum up for us who Amanda Portillo is.
Amanda Portillo (A) – I'm Amanda, I'm an artist from Madrid, although First Class says that we're a little group from Barcelona, I'm not, I'm from Madrid and in love with Madrid. I've been working in the fashion industry for years, always on the creative side, although I do a bit of everything. I paint realism and I recently got into the world of music as a DJ. I'm a fast learner so I tend to jump right in and learn new fields, I wouldn't want to keep anything that I'm worried about in the pipeline. You have to learn everything and say yes to everything even if you don't know how to do it, there is always time to learn something new and if you like to go for it too, I'm not one of those who is dedicated to only one thing.
That's why I also said yes to this project. I must stress that I am not a rich girl, I simply have the talent to enjoy myself, to make the most of life and I have been trying to find a way to get to the place I want to be and to be able to dedicate myself to what I really like. I can assure you that in my case I have had to study and work a lot to be able to be where I want to be.
(H) – Did you ever think you'd end up appearing on a Netflix reality show with your friends?
(A) – It's not a reality show, it's a kind of docuseries, sometimes I'd say it's a mockumentary, without being "Paquita Salas", of course. No, it's a joke. The truth is, yes, we've been offered similar things for a long time at different stages of my life and with different groups of friends. As I say, I've done everything and for some reason it's always surprising what I do and the people I usually have around me, who are always cool. So we had been offered something similar, but not for something like First Class.
First Class is a simple showcase for the spectator in which a group of friends do things, not spectacular but somewhat special, in my case I wanted to be as natural as possible in a format like this and make the spectator have a good time at home. Nothing more than that.
Ver esta publicación en Instagram
(H) – High fashion, luxury parties and exclusive events… What do you have to do to live that dream life?
(A) – You have to work, like everyone else, and focus on it. In my case, since I started university I have gone out quite a lot in the evenings, all the contacts and jobs I have are closely linked to the friendships I have made over the years while studying, working and going out in the evenings….
These outings forged the family that you choose, the one I have chosen, many have fallen by the wayside and those of us who are strong stay and make each other better. I could give examples of nocturnal friendships that are now family, partners and friends, Los Javis, María Escoté, Marta Torné… all great nocturnal animals and better people.
(H) – What would you say is your favourite brand and the best party you have ever attended?
(A) – My favourite brand? difficult. I've been to a lot of good parties, but without a doubt I have to tell you that the best parties I've been to in my life have always been in Madrid, in Cha Chá or in the mythical and now disappeared Zombie Club, I could tell you incredible places where I've been partying around the world, but in these two I've met my friends and my family, I wouldn't change that for anything, plus the memory of all that has forged me as a person. I have been very happy there…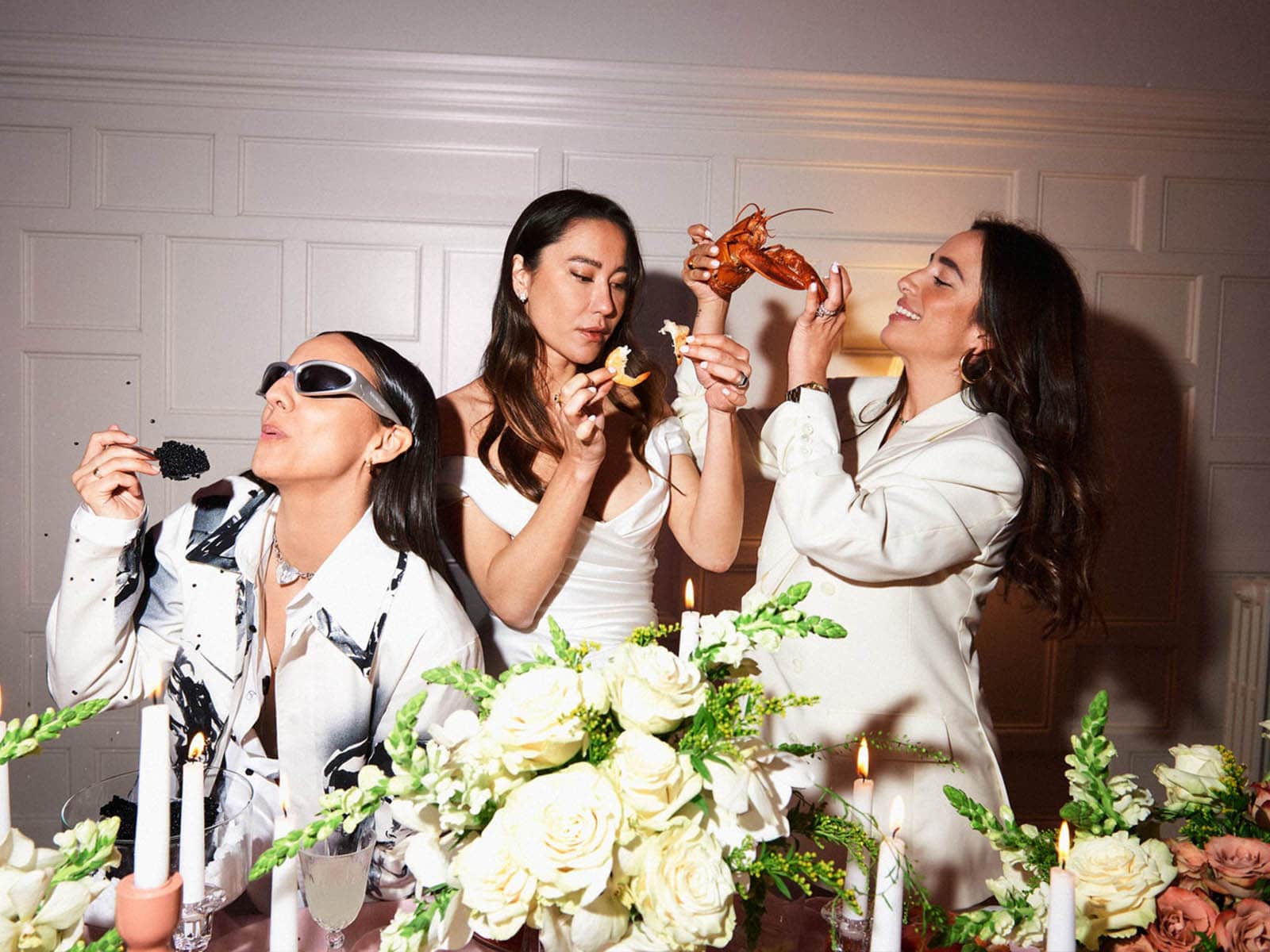 (H) – If you had to eliminate a partner for next season, who would it be?
(A) – I couldn't say just one person….
(H) – Which new participants would you include?
(A) – To La Duqui (Águeda Amiano), Paty Abrahamson and La Griega (María Fitz James Stuart).
(H) – In the reality show we see your more festive side, but also your more professional side… Is it an art to know how to manage the party and the work?
(A) – It's not an art when actually going out partying is sometimes your job and the other way around hahaha. It's just a question of accepting and knowing how to cope with that rhythm of life, you end up getting used to it, sometimes you lose 20 years of life all at once and other times you have such a good time and laugh so much that you get another 20 back, in other words, I'm immortal, it's as clear as that.
Ver esta publicación en Instagram
(H) – You have a fashion brand with the Javis "AS IF", you have collaborated with María Escoté and Nike, you have played at the most exclusive events, you designed the whole image of Cha Chá de Club, you have just been on Netflix… What is Amanda Portillo's next step?
(A) – For some time now I have been preparing to put on my first exhibition of realistic portraits, in which I portray the people I love most and who have inspired me the most over the last few years. You will be the first to know when it is finished.
I've been working for some time on a very cool project to move forward with my friend and producer Raúl Santos in the musical field, this one is very new and has to be impeccable, so I'll take as long as it takes, learning every day and waiting for a First Class 2 to show you everything I have in my hands by then.
(H) – You illustrate, design, DJ… It could be said that you are a very multifaceted person, any other artistic facet you would like to experiment with?
(A) – Ufff, what I am is an insatiable person. I'm sure there's something I'll have to learn. I'll keep you posted 🙂