READ IN: Español
The Mexican designer Sánchez Kane takes us to a new artistic dimension of social denunciation and activism through fashion. The 'haute couture barrio' runs through her veins and leads to experimental and political designs with which she constructs the new uniform of the Mexican man pressed by the inclusion of gender.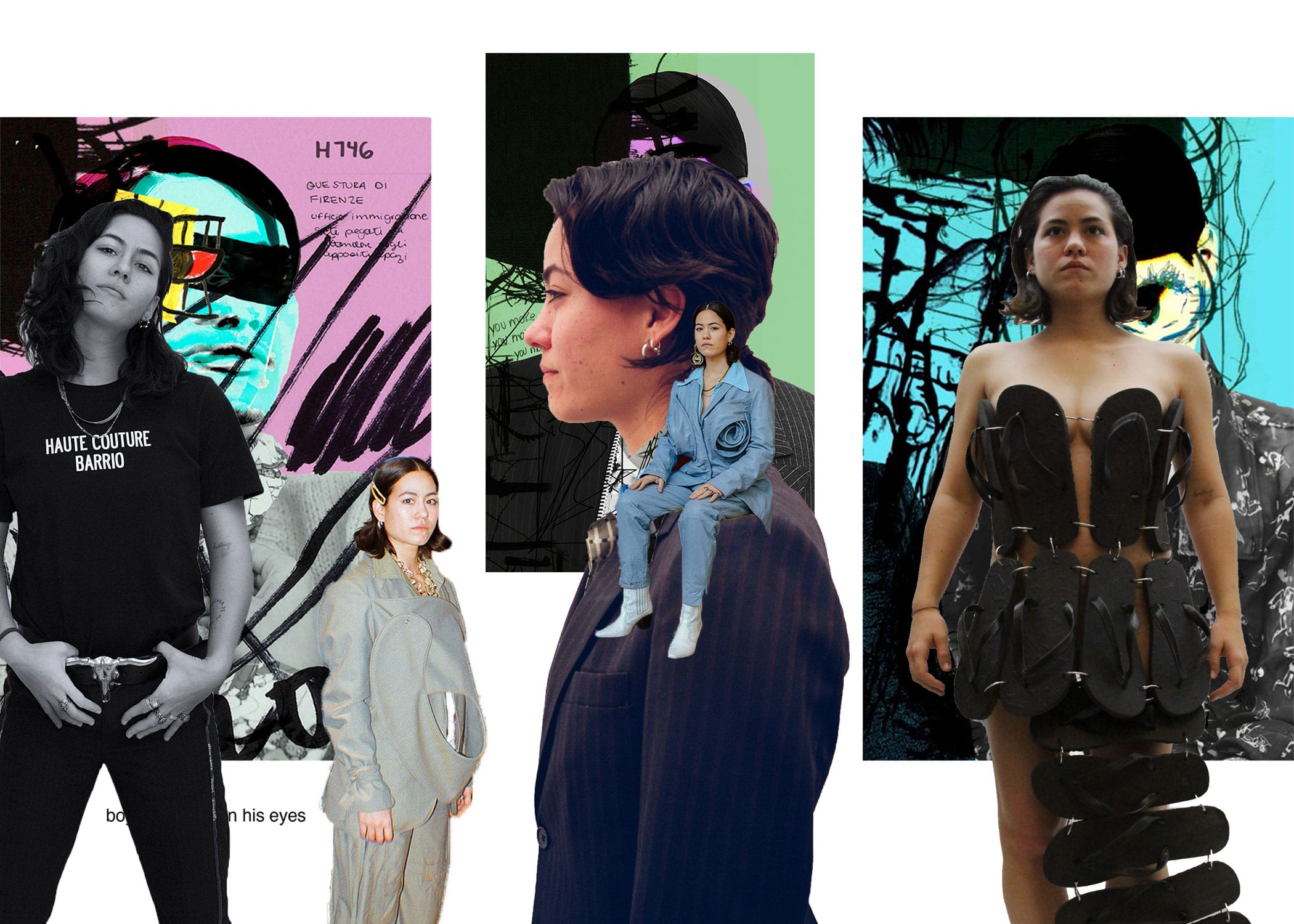 In the house of Kane's 'macho sentimental', a shower of emotions falls. The clothes are woven through a perfect balance of ethics & aesthetics. Religion is reinvented to connect with sexuality, and Latino culture embraces traditional design techniques in an attempt to change the heteronormative Mexican perspective.
His background in industrial engineering and fashion design converges in an artistic work in its entirety with which he projects a remake of the Latin heritage in different formats such as performance, installation, writing or sculpture.
In their showcase, collections like Citizen SS17 and Artesanal Sex Shop FW18 reflect a feminist manifesto that subverts masculinity with messages like 'Make America Gay Again'. They also criticize Trump's abysmal system.
Here the labels of gender and orthodoxy are diluted to dress the new sentimental male of CDMX who no longer denies his impulses. Welcome to the Mexican fantasy.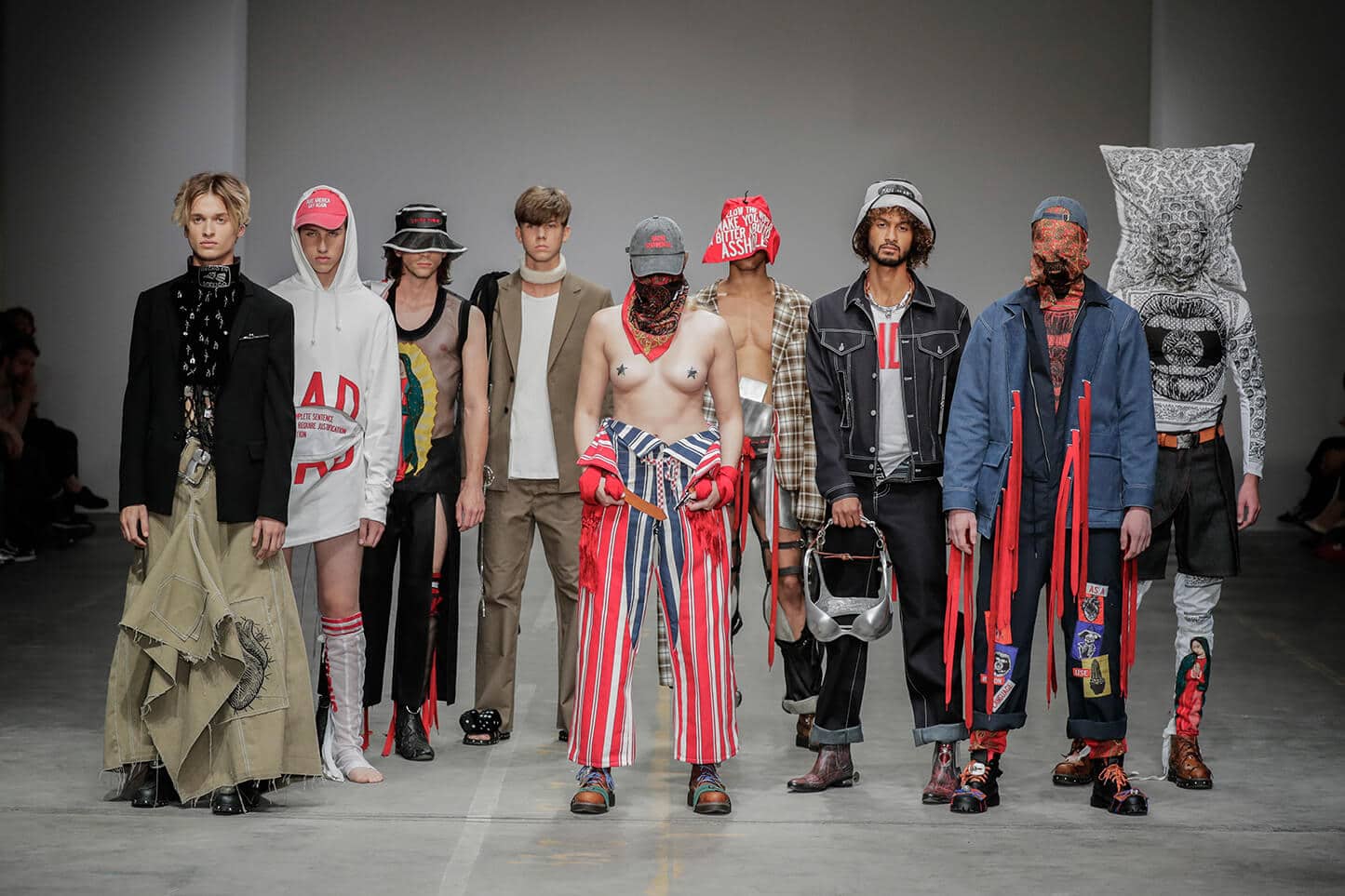 Highxtar (H) – How would you define the sentimental male that encompasses the Sanchez-Kane ethos?
Kane (K) – SK creates a visual universe portraying a new perception of beauty, a human being of any kind who does not deny his impulses. The main inspiration for my collections and work is Mexico, but the meaning can be understood universally.
They are ambassadors of a nation that belongs not only to the beautiful but to the brave and sensitive. Creating in turn a creative imaginary that promotes gender equality through the breaking of dress codes, in a world of unlimited trust and rare possibilities.
We are no longer afraid to explore and find new answers, even though they come loaded with darkness, brutality, fear and our darker selves – much of what we were taught to hide. We inhabit the space between the minutes in an extraordinary way with a deep connection to our soul. This sincerity of message emerges in liberation from our essence.
H – What did you learn from your experience in VFILES? What can we see from that momentous episode in your current collections?
K – Presenting outside my country gave me the acceptance and approval of Mexican magazines and platforms, as they did not believe in my work as it was completely different and charged with sexuality and sentimentality.
The constant trial and error explorations – erasing any pre-established lines. This search allows us to generate new questions expanding and stimulating the creative process permeating different areas. When you go to a SK show you find more than just a collection of clothes.
In the last two shows in Mexico: LAS PUERTAS AL SENTIMIENTALISMO and LATINO COUTURE, I was moved to tears as were many of the audience… I can't even describe it with words but it was an extremely magical moment.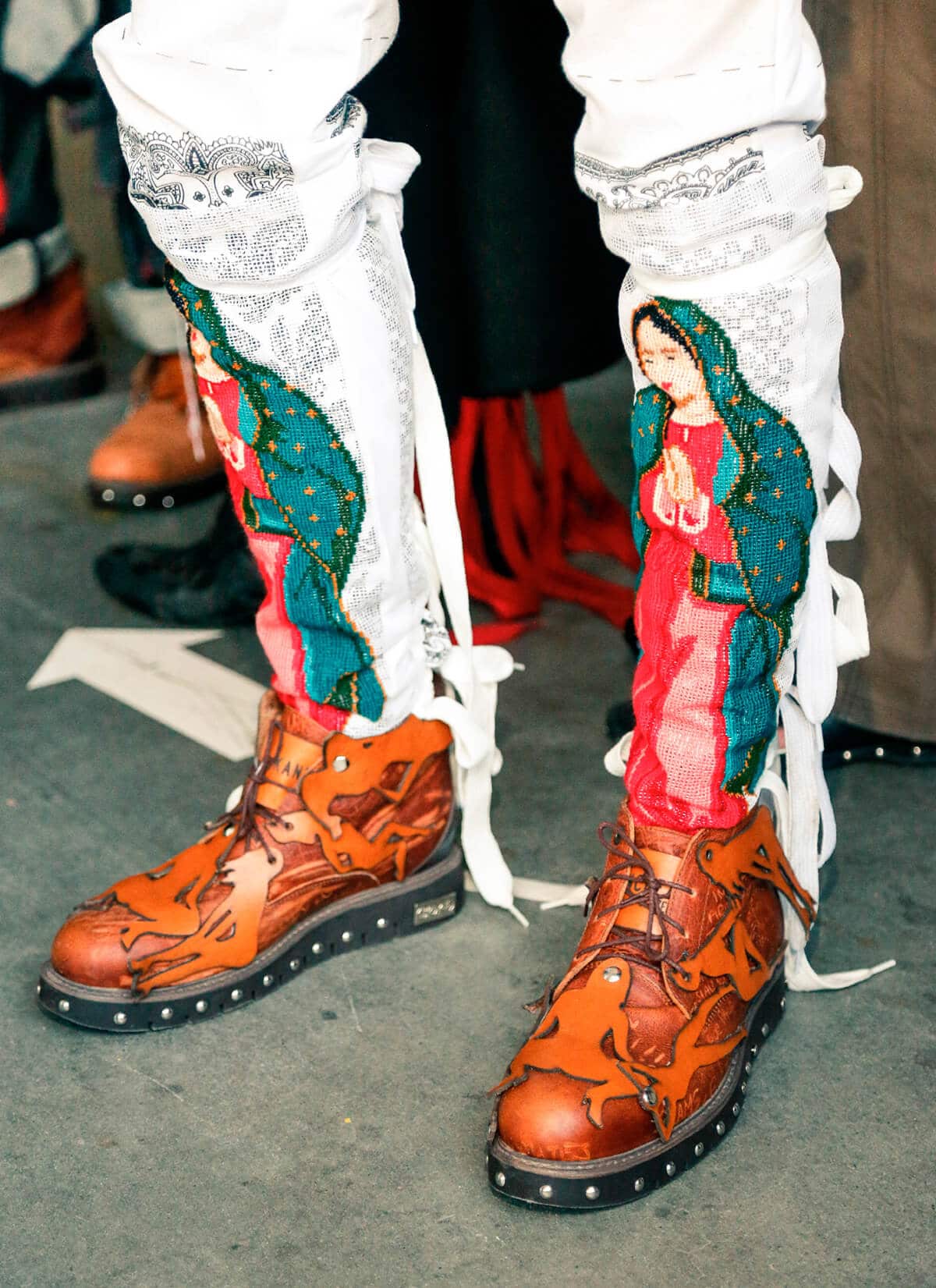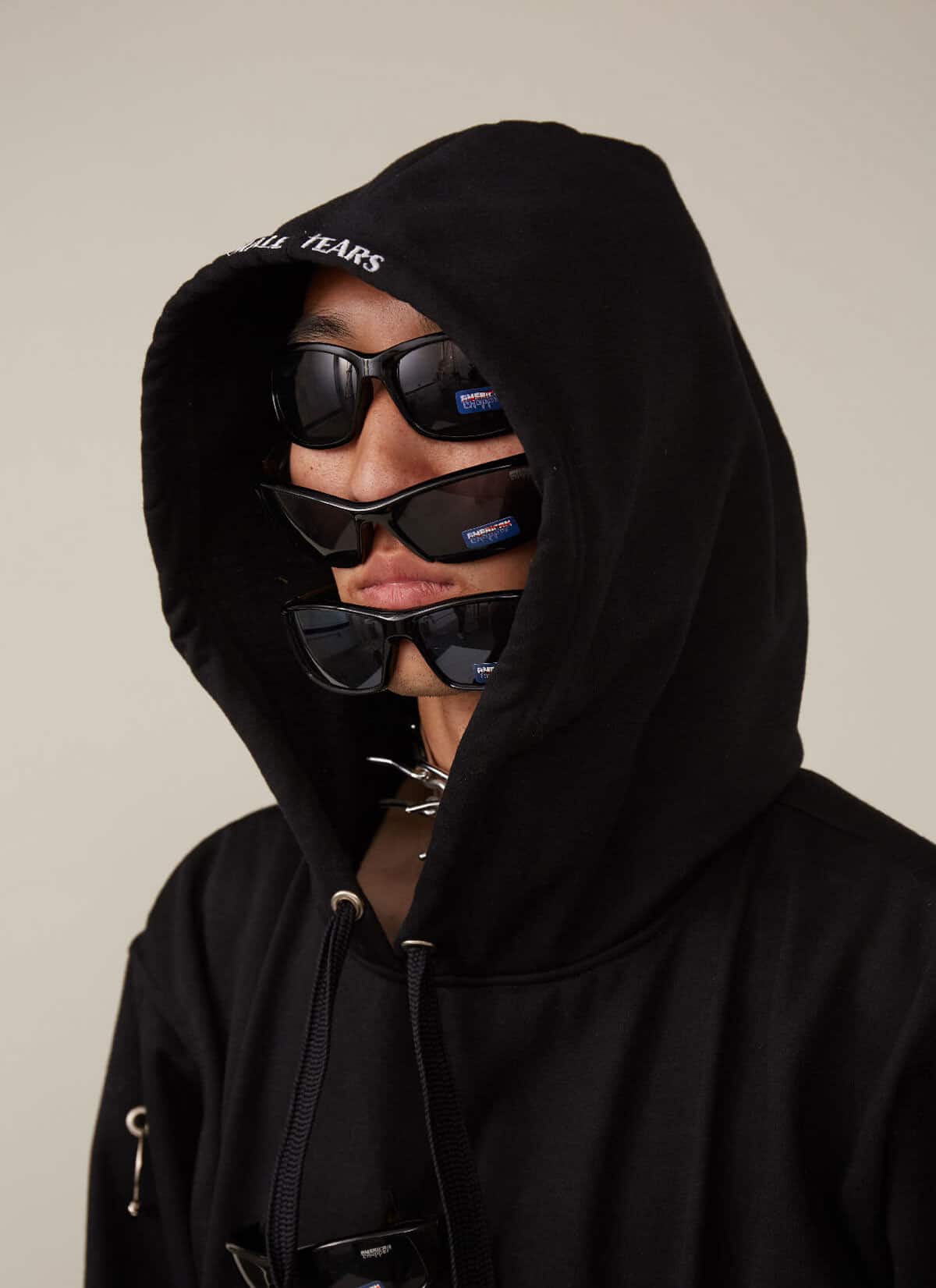 H – Kane's DNA is riddled with political and experimental designs. From your experience in the industry over the years, do you believe that political/social results can be achieved through fashion?
K – The brand was formed around the belief in the power of using clothing as a tool and language of communication celebrating our Mexican culture. Representing the faces, skins, bodies of our country.
Celebrating individuality, inclusion and political-economic context. Clothes are acts of rebellion or performance that are a daily part of our daily lives – there is nothing better than fighting with art.
I believe that if they are agents of change, but depending on the depth of the message put out they can often fall into irrelevance or HYPE issues.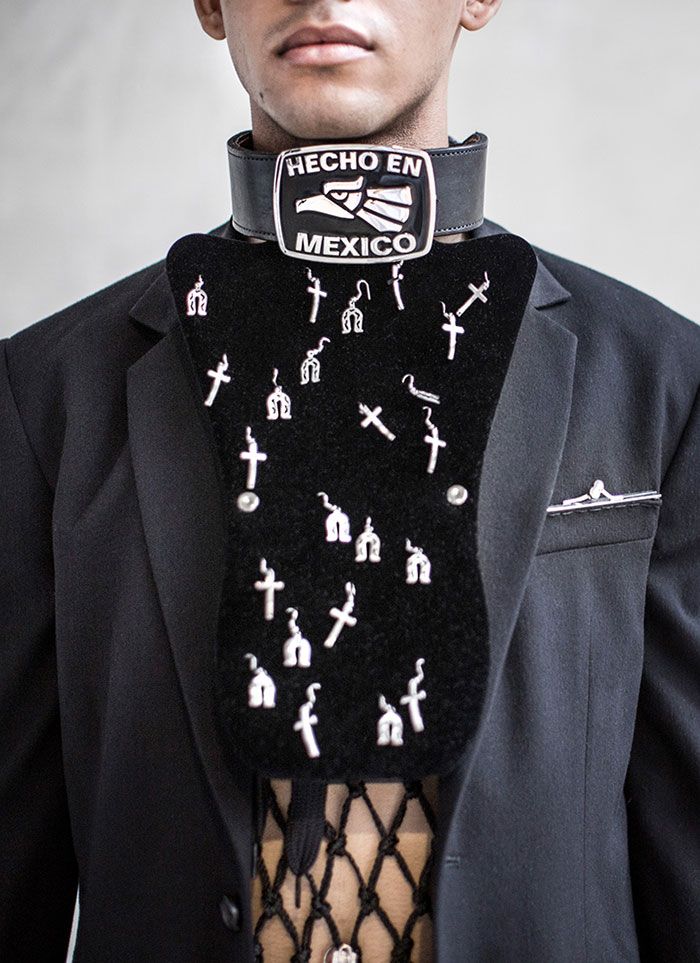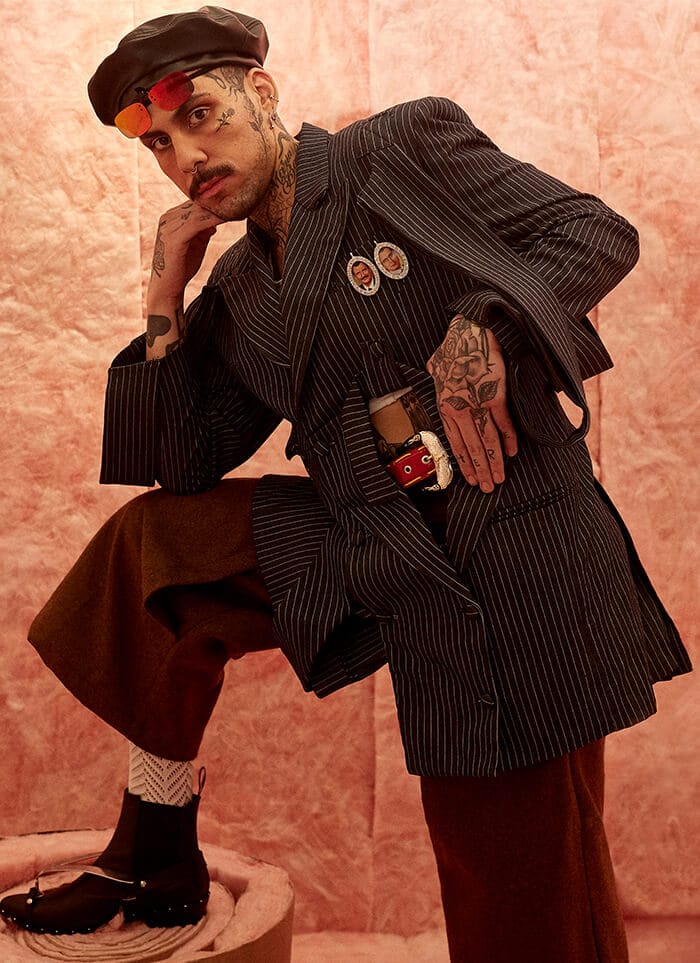 H – How do you express sexuality and emotions through your creations? What role does sexual freedom play in S.K.'s heritage?
K – I work with everything that surrounds me physically and personally: my family, my fears, my insecurities, my lovers. What matters most to me and warms my heart as faithfully as that. I grew up like many pre-established beliefs of what the role of a woman was.
In my work I show myself naked and how I really am. It's a way of taking care of my demons and taking them out into the world by teaching them new ways.
Many times people think that SK was founded by 2 men. I think it's because it's loaded with sexuality and for some reason, they think women can't have that freedom and ease in sexual matters, many of which are still taboo.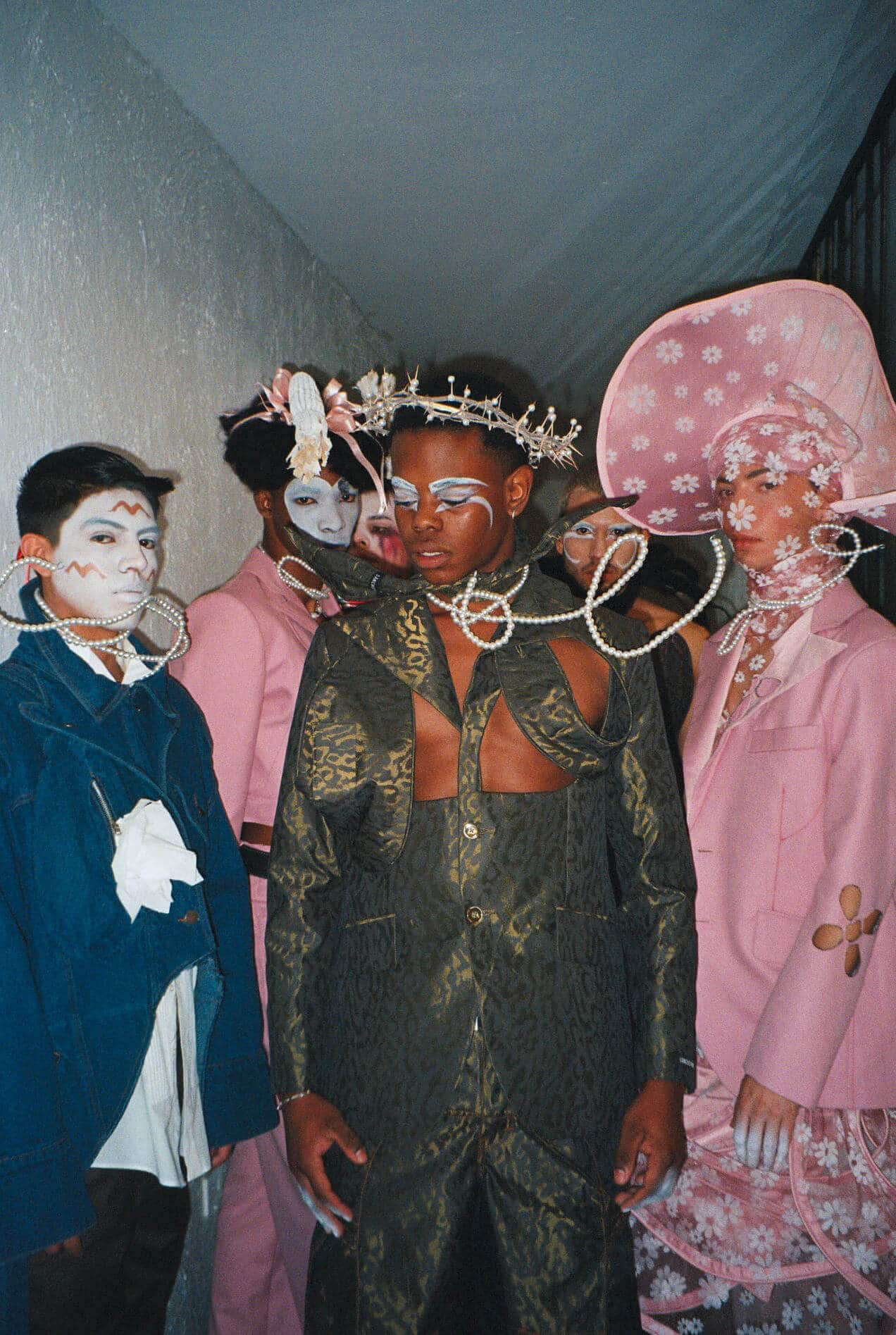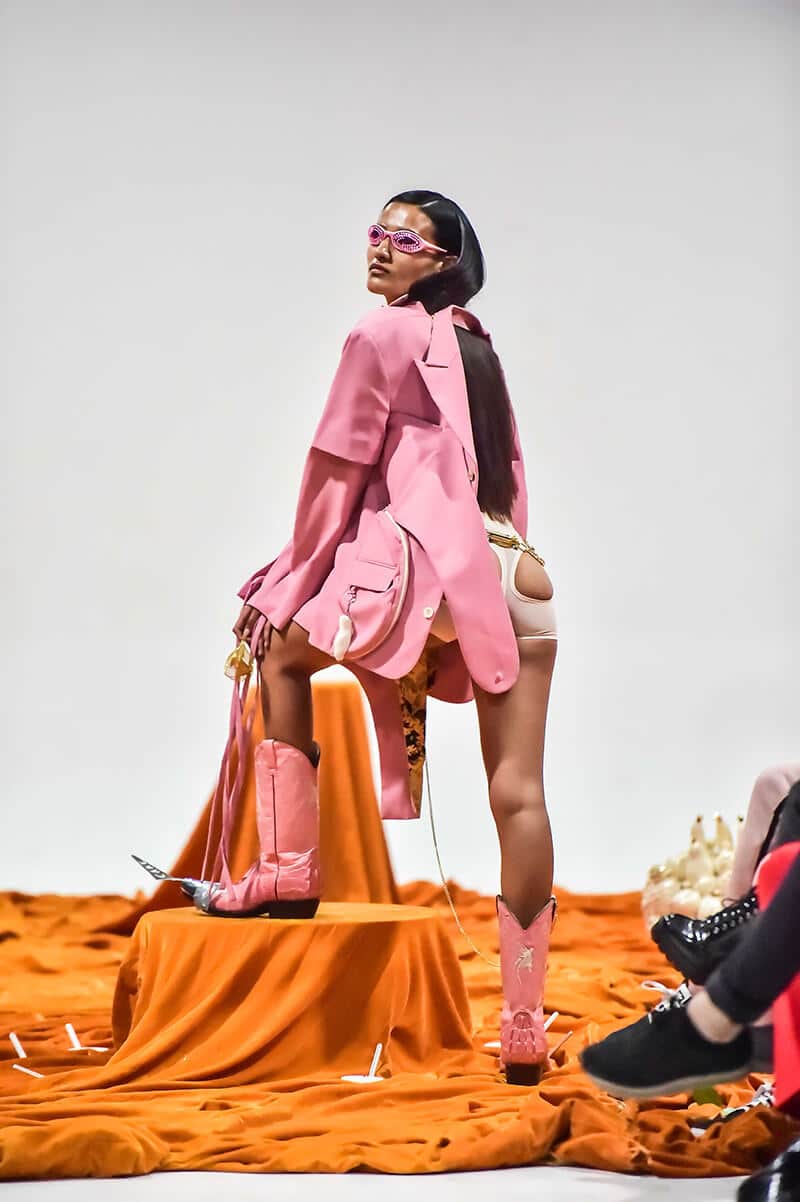 We have the wrong idea of associating sentimentality with weakness. We have to turn all our monstrosities and torments into light. Something that we can visually see in the performance "WE ARE LIGHT" or "SENTIMENTAL MALE", presented at the 'Palais de Tokyo' in Paris.
The collections are born from SOLRAC's writings in my diary telling Barbara's feelings and it is in SK where they are visualized.
DRESS ME BEFORE I DIE
DRESS ME TO TRAVEL
DRESS ME TO RECAPTURE LOVE
DRESS ME TO KILL MI PRIMITIVE SELF
DRESS ME TO FIND MY BROKENNESS OF TRUTH
DRESS ME TO FORGET
DRESS ME UNTIL I FALL ASLEEP
DRESS ME OR TAKE MY DRESS AWAY
BUT I WANT TO KISS YOU GOOD NIGHT
I WANT TO TELL YOU HOW MUCH YOUR SKIN COVERS ME
OR THE ABSURD IMAGE ALL THIS TEXT REPRESENT
DAYDREAMING OF A HUNDRED PICNICS IN BED
MEXICO YOU ARE MY OFFICIAL AFFAIR
– ARTISTICALLY YOURS SOLRAC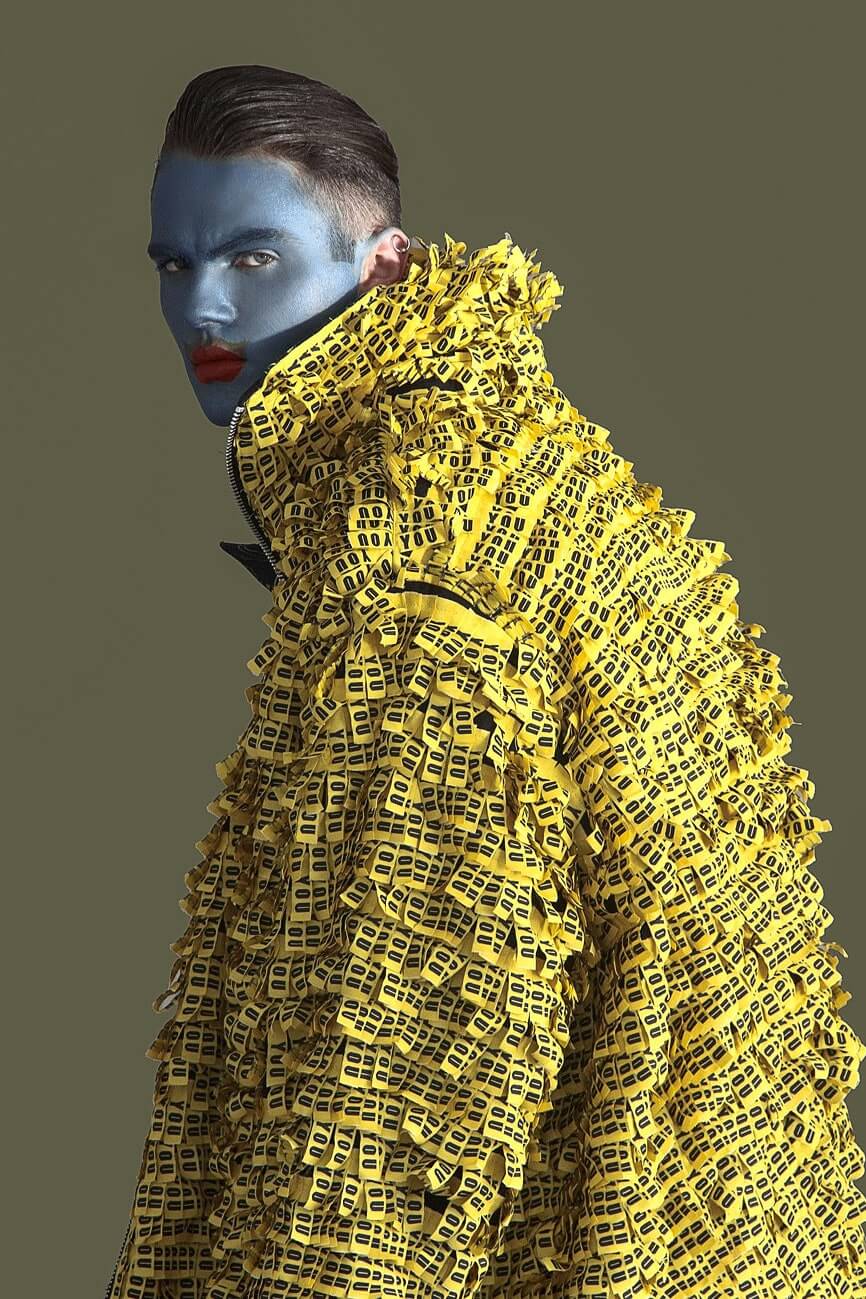 H – Your work revolves around the status quo in Mexico. Do you believe that real freedom in men's fashion can be achieved in a macho and homophobic society?
K – Doing nothing (each in their own way from their own line of work) to combat this inequality is part of the problem – keeping silent. We can make a difference no matter how small we think it is. We need new questions to find new answers to open the way probably for future generations.
Gender-based violence kills women – a case that increased during COVID-19's isolation.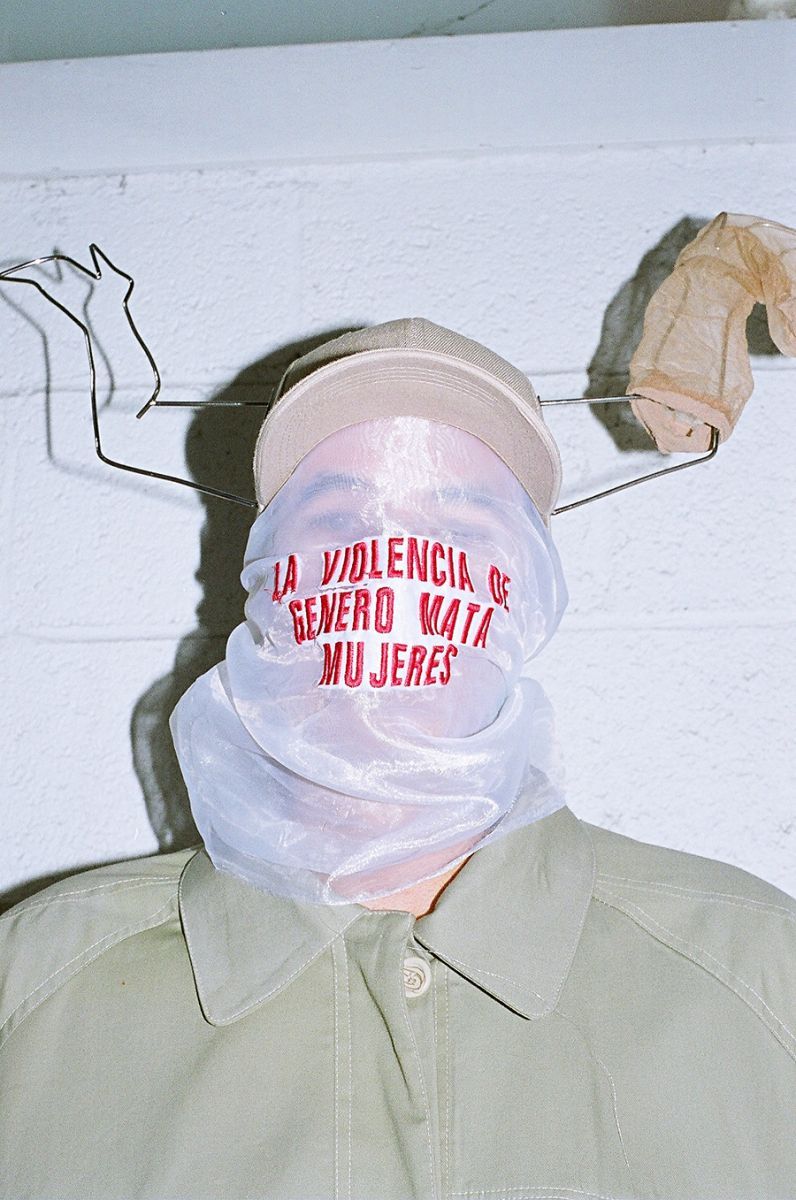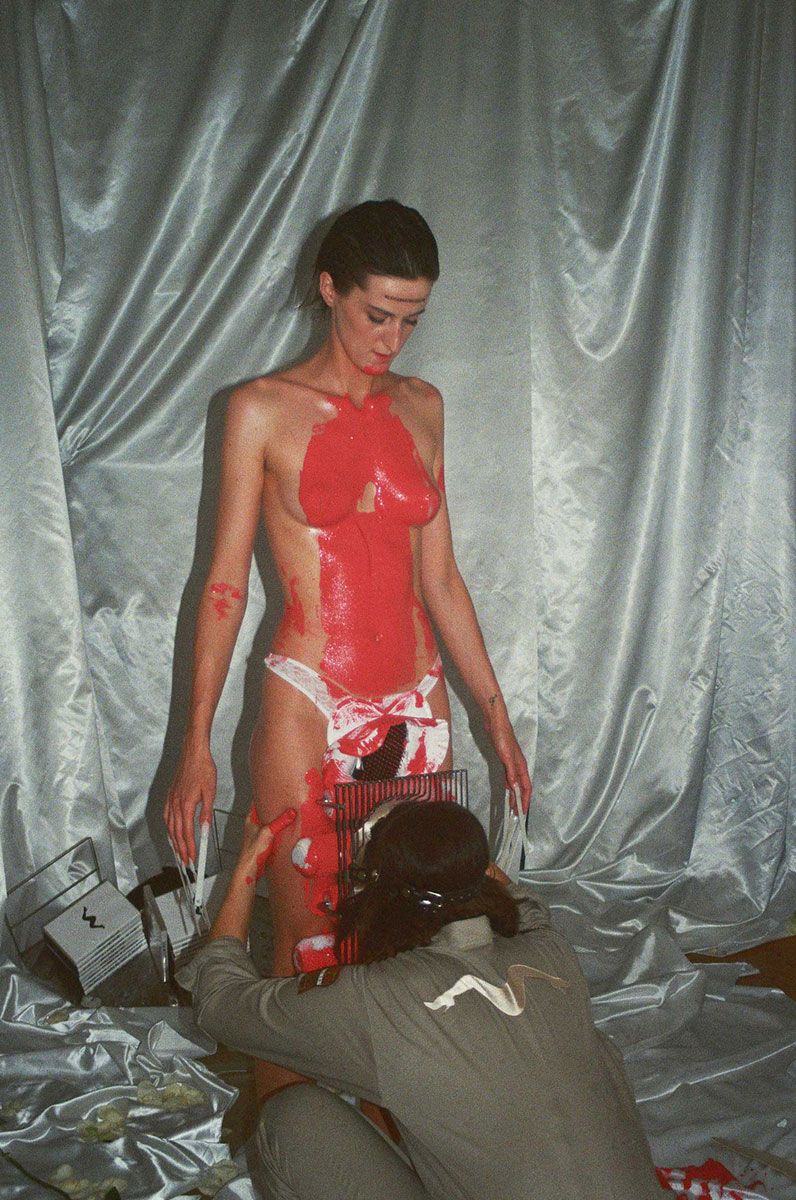 H – We see how in your shows you embrace art, performance and fashion in the same artistic experience. Is fashion art in the Sánchez Kane universe? In what other ways do you explore your creativity beyond textiles?
K – I maintain a SOLRAC pseudonym – a daily exercise that nurtures and stimulates the creative process in each collection. Experimenting with traditional tailoring by merging it with my interest in different formats, such as installations, poetry, sculpture and performance – which orbit each garment.
SOLRAC creates elements that touch sentimental fibers. In the end, they are represented in recognizable objects that are decontextualized according to the SOLRAC's search or experience, and that their initial purpose is seen as a creative outlet. Through this process, SOLRAC elements are unconsciously introduced into the brand itself.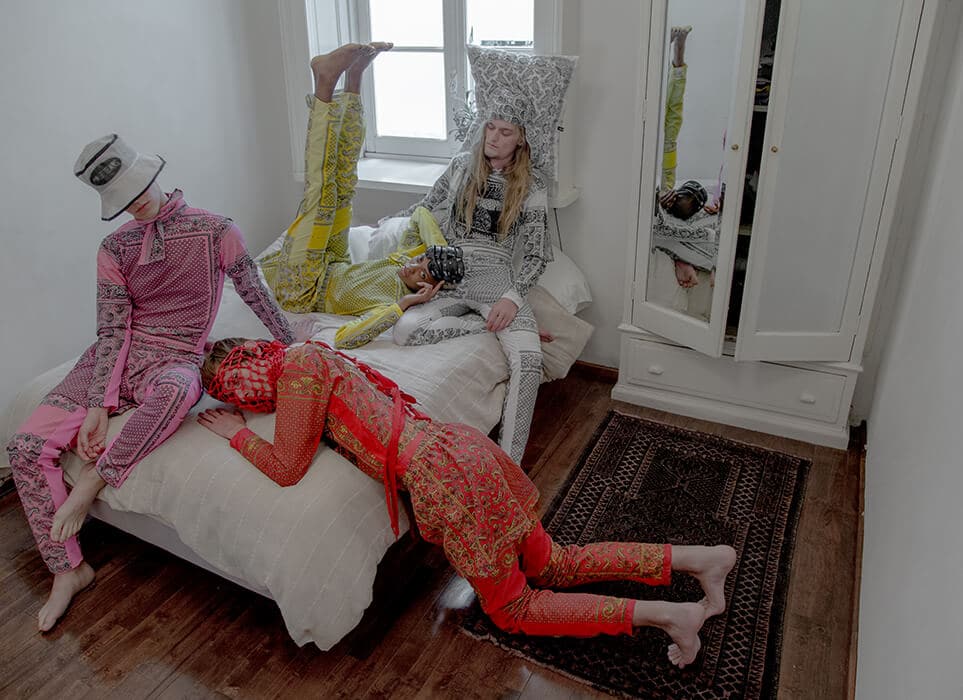 H – In your pre-collection moodboards, what do you usually prioritise: quality, innovation, aesthetics or message/storytelling?
K – The message, cause it is the inspiration itself. Quality and innovation is super important, otherwise we would deliver to the world an empty and outdated product. I see them as timeless possessions where quality is paramount as well as promoting what is 100% made in Mexico.
H – Of that new wave of designers/artists who are elevating Latin culture, who would you recommend us to follow?
K – Projects like "MOMOROOM", photographer Dorian Ulises López Macías, modeling agencies like In the Park Productions and GÜERXS. Brands such as Barragán, Georgina Treviño, The Pack and Varon. The Chinese stylist Castilla y Nayeli de Alba, the hair stylist Mariana Palacios, Mexican Jihad and Muxxxe in music.
#mustfollow – @sanchez_kane