READ IN: Español
Behind Swiss Typefaces, Novembre Magazine, TTTISM, Physical or the great Sang Bleu there is a creative mind and able to manage and run all these projects to perfection, his name: Maxime Plescia-Buchi.
Talking about Maxime is not just talking about Sang Bleu, a project of which he is also a founder. Plescia-Buchi is a creative person and a restless mind, is a born creator and a unique entrepreneur. Besides all this, he is a source of inspiration for emerging projects like this you are reading.
Some time ago we talked about him, now it's time to talk with him. Below you can read the complete interview.
–
Highxtar (H) – Today Sang Bleu it's a multi-concept project, but if you look back, when it all started… What was the original idea behind the project and why do you decide create this world of creativity?
Maxime B. – I always loved artistic things and never ceased to look for a way to make a living off creativity. But I also had a very broad scope of interest so I couldn't be satisfied with only one thing. I had to find a ways to bring together all my interests. Publishing was a good way to start as it is somewhat flexible, at least, from a creative viewpoint, if not from a business point of view. But Then I found out tattooing was not even as open if not more but I could also make a living off it. And once this was established, I work to bring back fashion, fine art and design back in the game.
H – You have lived in Switzerland, Paris and London… How has each city influenced your project?
Maxime B. – That's a very interesting question. Switzerland is where I'm from. It's extremely multi-cultural and diverse but relatively slow and narrow-mided. I studied graphic design at ECAL (École Cantonale d'Art de Lausanne). Then I moved to Zurich to work with NORM then Paris to work at Self Service magazine, where it was like a crash course in fashion. I knew I wanted to work in fashion, but I was pretty ignorant. It really got me up to speed. But London is where I realised that all my interests actually could function together in a coherent project.
H – Why do you decide stablish it in london?
Maxime B. – London was the perfect locus, both culturally and geographically. It brought together anglo-saxon subucultures with European mentality.
H – Collaborations are a constant in the world of Sang Bleu, What leads you to collaborate with a particular person or brand? Will there be any new collaboration in the near future?
Maxime B. – There are a few things in the pipeline, but to be honest, I am trying to focus more on Sang Bleu, Physical and TTTism , and less on collaborations. Collabs enabled me to expand and experiment in fields I wouldn't have been able by myself, but when those experiences were conclusive, I always tried to then apply the results internally and figure how to appropriate those resources for Sang Bleu without relying on others. Now I want to pick and choose carefully each new project.
"I always loved artistic things […] I couldn't be satisfied with only one thing. I had to find a ways to bring together all my interests."
Maxime Buchi
H – Some time ago we talked about the "swiss wave": influencers, street culture, artists, music, etc. Do you have the feeling that something big is happening in Swizertland, particulary with the people from Lausanne?
Maxime B. – Absolutely. Switzerland is finally catching up to millennial culture. The beauty of a certain latency in catching up with cultural trends is that you can also avoid the pitfalls of experimentation and positioning. Switzerland is able to do things at an amazing level of quality when it does put its mind to it, and that's what's happening. The huge issue is that the Swiss market is too small for fashion. There just isn't enough money involved to sustain an interesting amount of eve micro-brands. So people have to look elsewhere, which is a huge loss.
H – Swiss Typefaces, Publications, Apparel, Gallery, Lab, Magazine, Tattoo Studio… What's next?
Maxime B. – Focusing on TTTISM and Physical.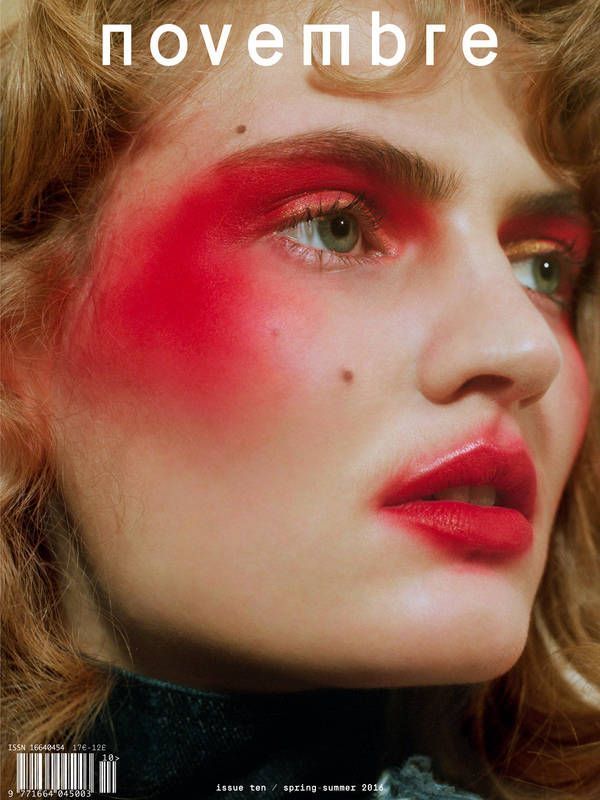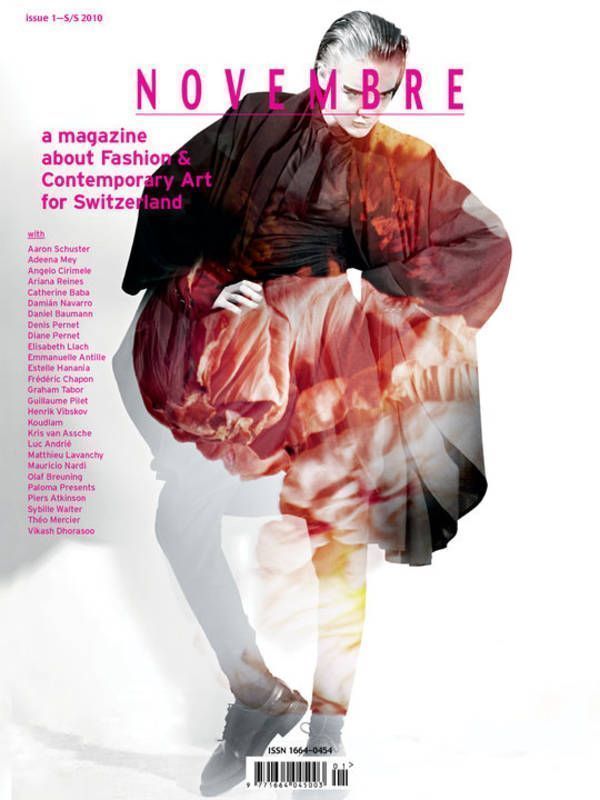 H – We are Novembre Magazine lover's, it was an inspiration when we start… What is your role behind this publication?
Maxime B. – I conceived it, designed it, found its title. I created it! I had this idea, and Florence Tétier had a similar one, but I was the person with the contacts and experience in publishing. At the time I worked with Jeanne-Salomé Rochat on Sang Bleu. So Novembre was Sang Bleu getting together with Florence to publish an art magazine. Jeanne-Salomé brought most of the art content. It was a really fun time. Unfortunately, we didn't agree on the direction to give it.
I was very ambitious and wanted it to be a commercial success, while Florence wanted to keep it more experimental. I had already done the experimental thing with Sang Bleu, so I couldn't be bothered and I decided to just give up. On top of this, Florence was working with a person who was being really dishonest with us and that I simply couldn't be around. So rather than building up grudge and frustration, I thought it was classier to let Jeanne-Salomé and Florence have fun with it and grow it according to their own vision.
It would have been selfish and counter-productive for me to try and stick to it and force my own vision in there. It was a very difficult decision to make at the time and I was definitely bitter for a moment, but I am happy I did now. I am really proud to see what they achieved with and from a little narcissistic point of view, quite happy to see that my vision was right.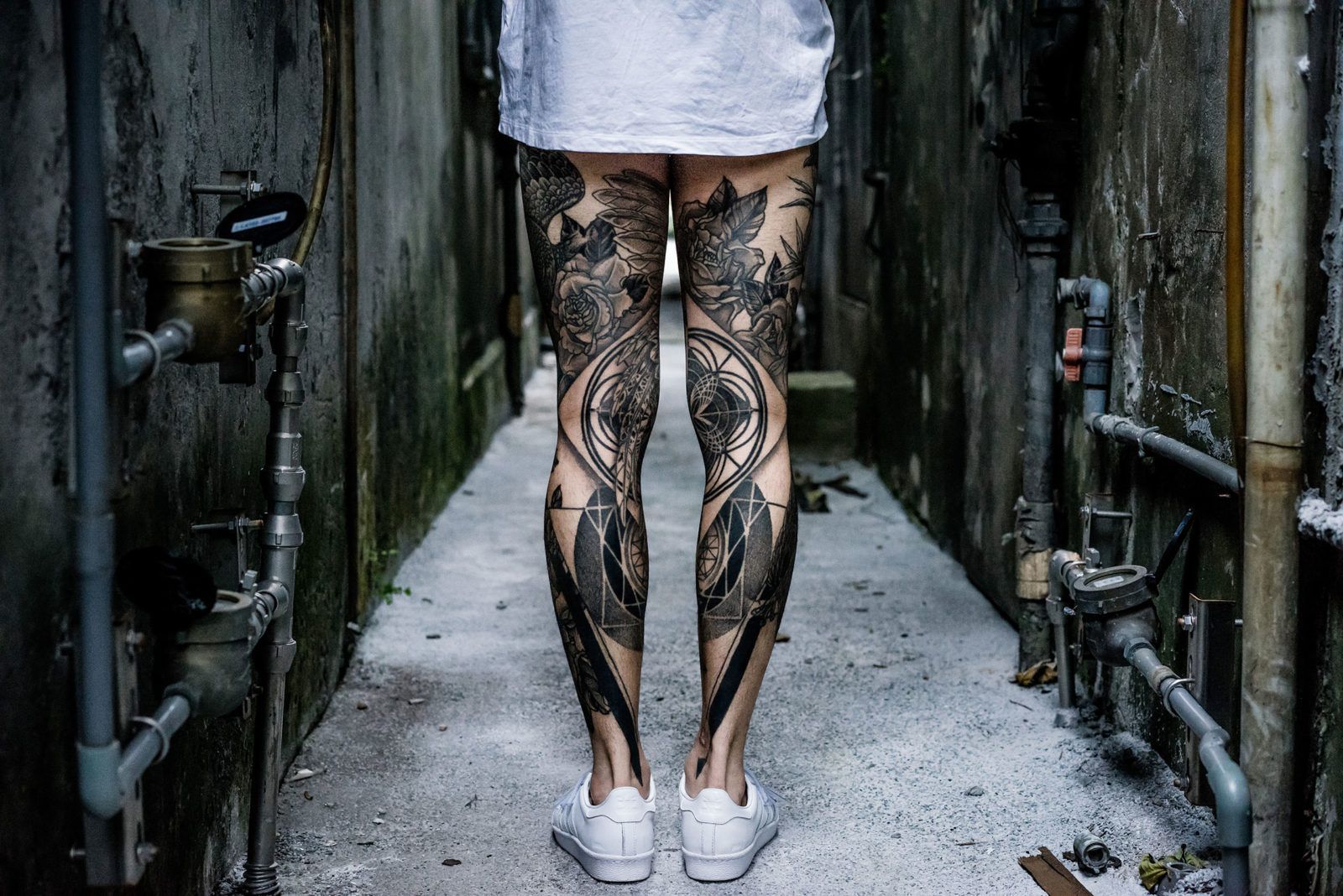 H – Sang Bleu has an impeccable image as a tattoo studio, your style is unique, the Sang Bleu geometry is applied to the clothes and a lot of projects in which you are involved … Where does the inspiration come from to have created that style that already identifies you? What is different in Sang Bleu from the other tattoo studios?
Maxime B. – To be honest, it is a contingence that my geometric work finds itself on other things. It is only one in many other things I do. But also it is one thing I'm known for so a lot of people reach out to me wanting me to produce similar work for this or that. But going forward, you won't find it anymore on my productions. or only occasionally. Especially, Physical is meant to be a high fashion brand. Shape based and not print based.
The studios are different because they are not only studios, they are a kind of embassy for all the things we do.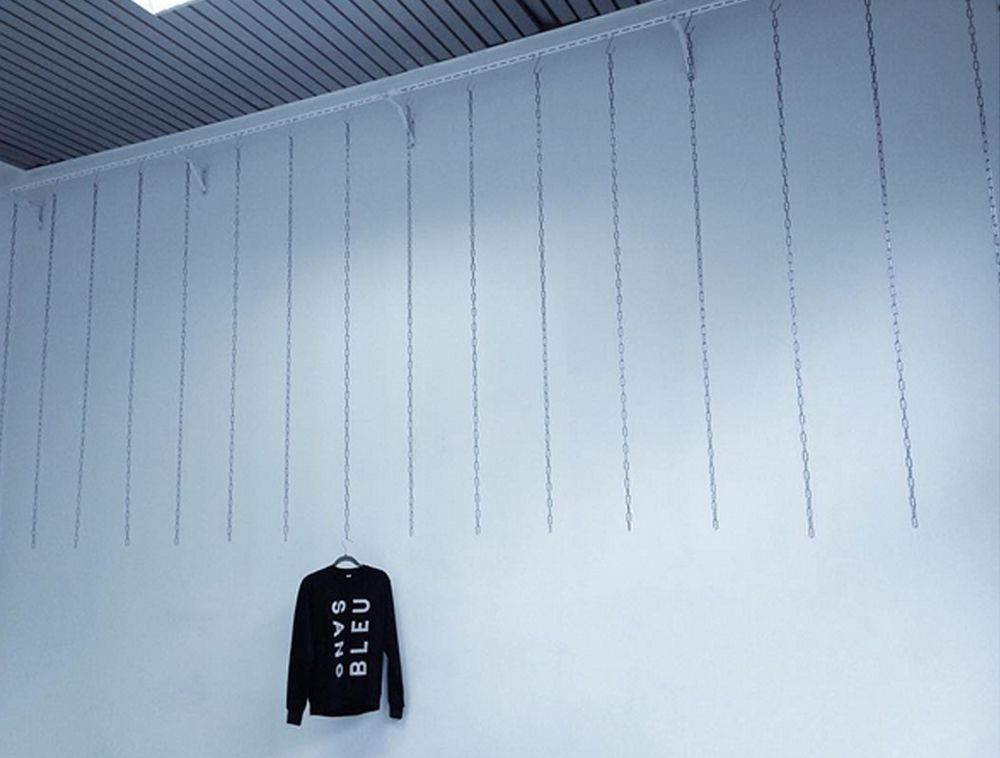 H – Sang Bleu is increasingly involved in the fashion world, and now with the Physical line we can say that it is at the heart of the movement …… Do you plan to expand that area of business and start to sale in other stores (stockist)?
Maxime B. – Yes, absolutely. Physical will soon be a completely separate entity, and while Sang Bleu clothing will continue to produce more street-wear, lifestyle products, I am working on constituting Physical as a fashion line in its own right. It will probably be early next year that we will officially launch it, but I am already preparing the ground. I have started putting products and editorial content on www.physical.company and @physicalhigh, these platforms are my own space for experimentation.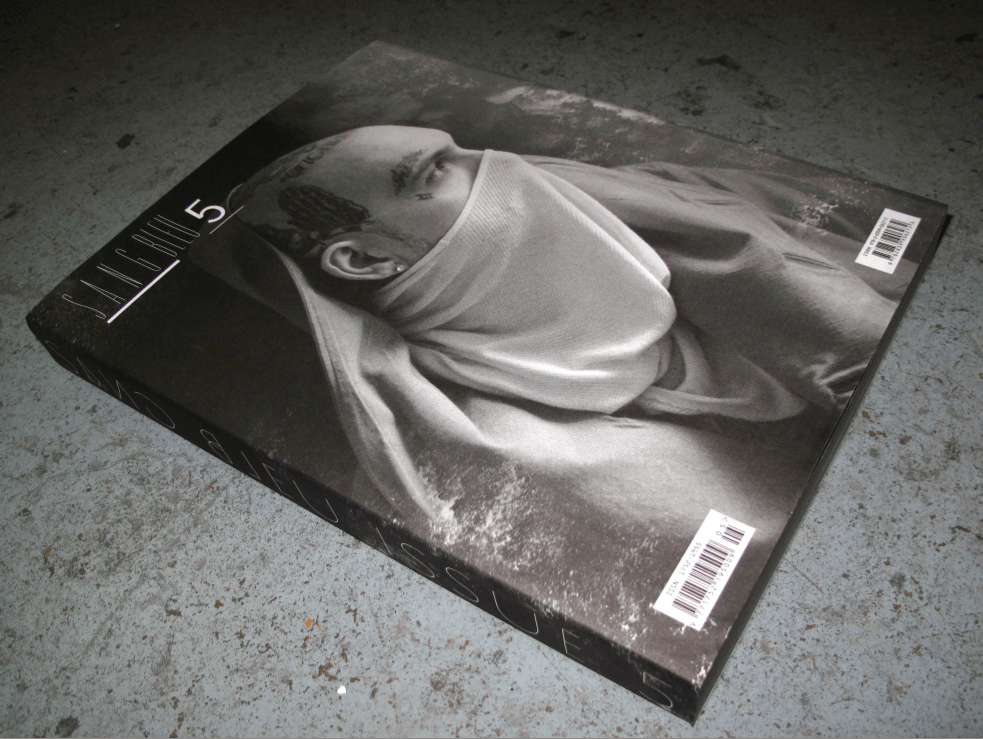 H – Sang Bleu, the magazine, for us as consumers works as a kind of source of inspiration … How do you decide what content the publication will have? and in a world where the print is almost dead… Why do you decide to continue publishing on paper?
Maxime B. – Sang Bleu magazine stopped for 5 years, so I actually decided to not continue print. Until recently. It is a long conversation, but I believe that print is back. Not that it left, but we finally understand the place that print has in the era of internet. SO I am actually going back to it. magazine.sangbleu.com will be up very soon (not sure when this interview will come out, it might already be up by then!) and I intend to make the print magazine and the online version work together.
As far as the content is concerned, it was always a simple reflection of my lifestyle at a certain moment. But I always, say, curated my lifestyle quite a bit!
H – From your point of view… Over what other creative projects should we put our radar?
Maxime B. – I think that production means are the biggest challenge for 21st century experimental culture, especially in fashion. And should be a conversation subject!
H – To finish, we have some fast questions…
H – What are your favorite online stores & physical stores?
Maxime B. – In London, I like Machine-A and obviously, Dover Street Market, but to be honest, I shop by following instagrams or other media, and when I see something I like I just google it. I don't rely on shops anymore. In NY i always go check Opening  Ceremony, V Files, etc. But it's more in order to see friends or whatever.
H – What is your favourite sneaker of all time? Just one 🙂
Maxime B. – Wow. Tough one. TNs probably. They really represent my origins.
H – Your favourite brand is….
Maxime B. – Another tough one. Maybe Prada. It is not necessarily the one that excites me the most but all things considered, it is probably the one I have the most fascination for.
#mustfollow >>> @mxmttt | @sangbleu  | @physicalhigh | @tttism