Sang Bleu, directed by Maxime Buchi. Rejecting the usual categorizations and segmentations, it was created in 2005 as an attempt to create a publication proposing a contemporary and experimental vision of modern culture and style.
Sang Bleu, dirigida por Maxime Buchi. Fue creada en el año 2005 rechazando las categorizaciones y segmentaciones habituales. Nace como un intento de crear una publicación que propone una visión contemporánea y experimental de la cultura moderna y el estilo.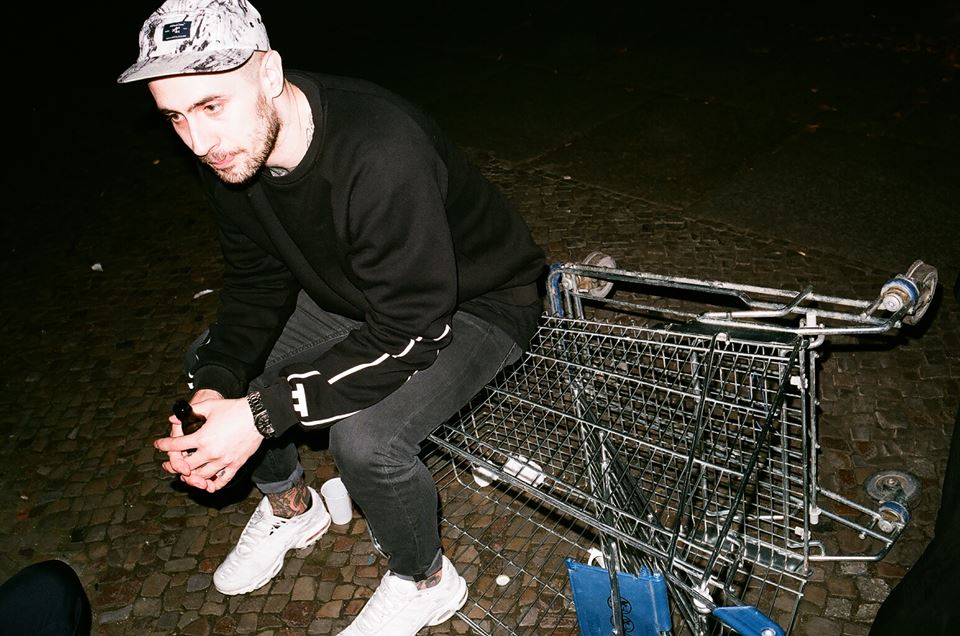 Swiss by birth and Londoner by adoption, Mr. Buchi is a tattoo artist as well as founder of the Sang Bleu concept. To say Maxime is a busy man is an understatement. The multi-hyphenate artist is a jack-of-all-trades and remains adept in all of them. Among his talents: tattooing, creative direction, clothing design, and editorial direction (Sang Bleu magazine). For his hands has passed artists like Kanye West.
Suizo de nacimiento y londinense de adopción, Mr. Buchi es tatuador y fundador del concepto Sang Bleu. Decir que Maxime es un hombre ocupado es un eufemismo. Es un artista multifacético tatuajes, dirección creativa, diseño de ropa, y la dirección editorial (Sang Bleu revista) lo mantienen ocupado. Ha conseguido una legión de fans en cada una de las ramas a las que dedica su tiempo. Por sus manos han pasado pieles como la del mismo Kanye West.
All started with Sang Bleu mag. The publication was founded in 2005 so it isn't exactly new (although still young), but it proves that a good idea and hard work will get you through a tough financial climate and an equally difficult publishing business. The mag was launched as a tattoo magazine, but Sang Bleu will aesthetically please whether you believe in the power of ink or not. The content ranges from features on "contemporary art, fashion, and humanities to tattooing, body modification, fetish and BDSM". As always, the Sang Bleu style has attracted not only the finest photo subjects and text topics, but also excellent contributors.
Todo comenzó con Sang Blue, la revista. La publicación fue fundada en 2005 por lo que no es exactamente actual (aunque todavía reciente), sin embargo es el ejemplo palpable de que una buena idea y el trabajo duro hacen que un buen proyecto sobreviva a un clima financiero difícil y un mundo editorial en extinción o decadencia (como prefiráis). La revista fue lanzada como una revista de tatuajes, pero Sang Bleu te gustará más allá de si te gusta la tinta. El contenido es variado, desde "arte contemporáneo, moda, humanidades, pasando por tatuajes o la modificación del cuerpo, fetichismo y BDSM". Desde siempre, Sang Bleu ha acogido los mejores reportajes fotográficos y grandes artículos. A esto debemos sumarle la presencia de colaboradores muy especiales.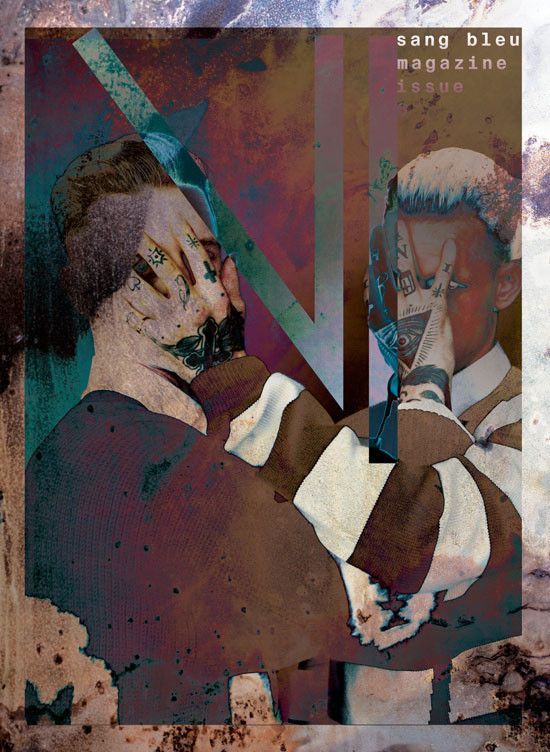 From the beginning, he expanded the artistic vision to other areas beyond the tattoo or editorial world; one of this most acclaimed areas is the fashion design. 2 years ago, they launched the online shop and Sang Bleu released a cool video lookbook showcasing the brand's growing selection of clothing. Directed by Hope Plescia with creative direction from Maxime Buchi.
Desde el principio Maxime expandió la visión artística a otras áreas más allá del tatuaje o  el mundo editorial; una de las áreas más aclamadas ha sido el diseño de ropa. Hace dos años, lanzaron la tienda online y Sang Bleu publicó un video espectacular a modo de lookbook dónde la marca hacía patente el crecimiento de su catálogo a lo que prendas de ropa se refiere. El video está dirigido por Hope Plescia y la dirección creativa corre de la mano de Buchi.
Sang Bleu Vetements Lookbook
-
Clothes explores the UK Barbarians, who are known for their street fitness and calisthenics. Sang Bleu's clothing is laden with the geometric patterns and lettering often found in tattoo artwork. If you're intrigued by the styles, be sure to visit the website to get a closer look at their new designs. In the last drop of products , they have used Nike clothes as basis for their creations #TechCapsule.
Las prendas exploran los "bárbaros" británicos, que son conocidos por su "street fitness" y calistenia. La ropa está cargada de patrones geométricos y de las letras que a menudo se encuentran en sus tatuajes o diferentes expresiones artísticas del proyecto. Si estás intrigado sigue de cerca su sitio web para ver sus nuevos diseños. En la última ola de productos han usado Nike como base para sus creaciones #TechCapsule.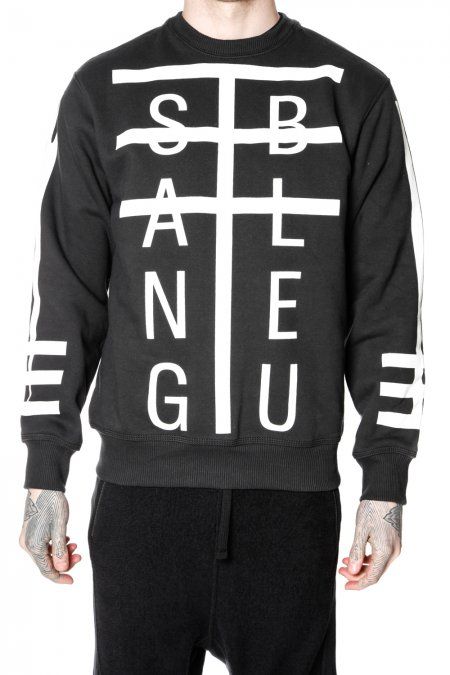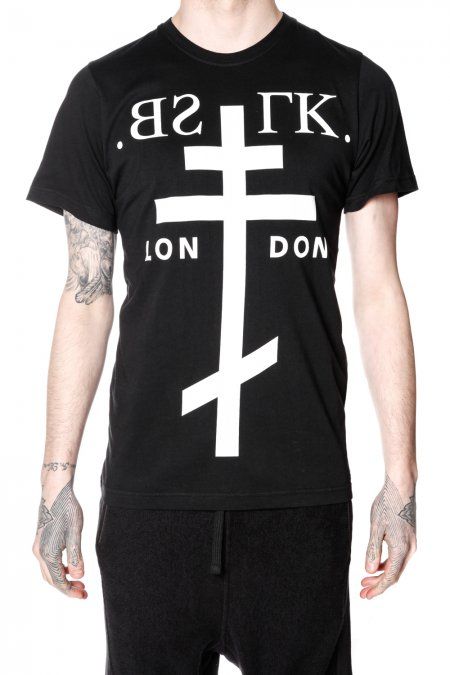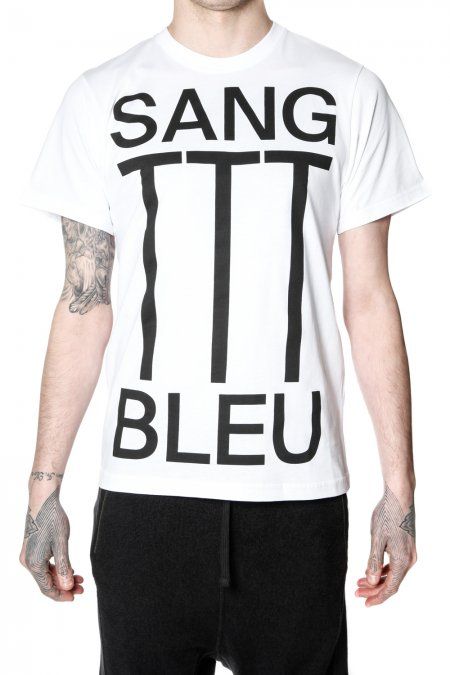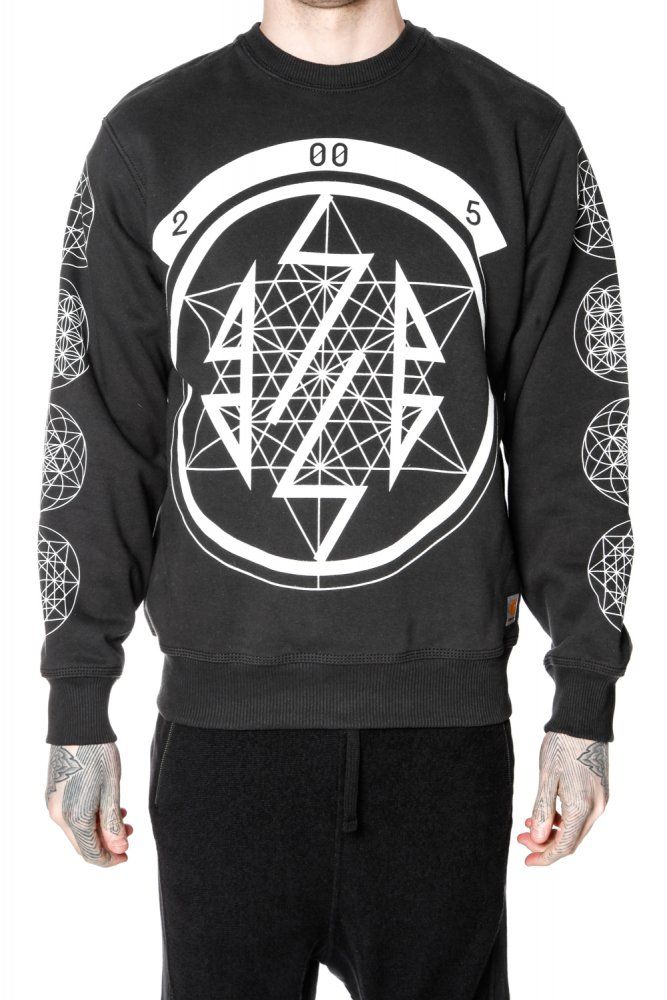 The collabs are constant in SB clothing world. The most acclaimed was w/ the swiss art collective ARMES. A lot of influence people supports the designs: Brodinski, Sam Tiba, Yvdre or Loco Dice among others.
Las colaboraciones son constantes en el mundo de la ropa de SB. La más aclamada fue la realizada con el colectivo suizo ARMES. Gran cantidad de influencers apoyan la marca como: Brodinski, Sam Tiba, Yvdre o Loco Dice, entre otros.
SB is currently active as an electronic (sangbleu.com) and print magazine, a london based tattoo studio, a clothing line (sangbleu.club) and an art gallery (sangbleu.london) that you can find at:
Actualmente está activo como revista digital (sangbleu.com) y revista impresa, como estudio de tatuajes con sede en Londres, con una línea de ropa (sangbleu.club) y con una galería de arte (sangbleu.london). Todo ello lo puedes encontrar en:
SANG BLEU LONDON 
29b Dalston Lane
London E8 3DF 
UK