READ IN: Español
Misato Studio is undoubtedly one of the major references of the visual culture of three-dimensional codes that has distorted the global creative scene. Founded by Andrei Warren, an artist in the field of 3D, animation and visual art, the collective has developed artistic and commercial pieces for brands and artists such as Nike, Pull&Bear, Mugler, Pop Smoke, among others.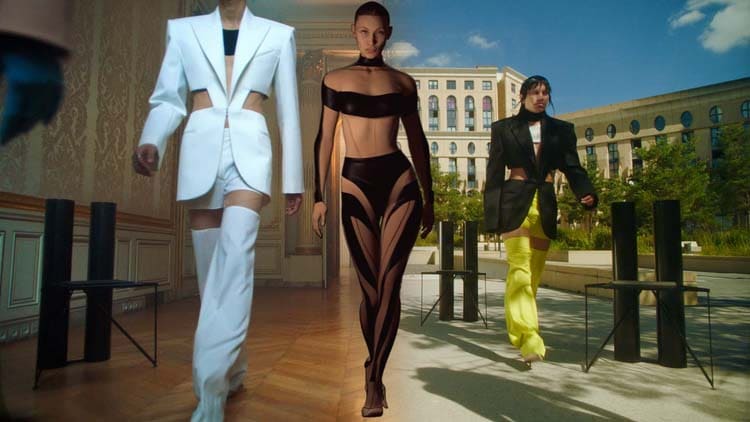 Misato is a creative studio driven by one of the fundamentals of human nature: connecting through kindness. It brings the uniqueness of human relationships to a common ground, turning the anecdotal into big ideas. Misato learns from the past and evolves into the future, where nature and technology coexist as one.
His works blend hyper-sophistication through 3D design and a certain minimalist aroma of proto-computing. Despite living in a technological world, Misato never ceases to observe how nature evolves in order to incorporate it into her projects. Striving to correct many mistakes made by our predecessors through her 3D and CGI works.
Highxtar (H) – What is Misato Studio and who is it made up of?
Misato Studio (M) – Misato Kindness is a multidisciplinary creative studio based on the exploration of new aesthetics through different media such as 3D, cinema, sculptures or installations…
Those of us who are part of the studio consider ourselves as a satellite family that is growing little by little, as none of us is permanent.
Several are from Germany such as Pascal Weimers, Lukas Schmeck, Wasilly Franko, in France we find Kyllian Maupoint, in Spain Carla Almeda, Laura Rigau, David Romero and others from abroad such as  Luka Lavrenci.
(H) –  Its founder Andrei Warren has become a benchmark in 3D animation. Why did he take the step of creating this studio? Tell us more about the origins of the project.
(M) – We took the step of creating the studio because we realised that one person alone could not take on all the projects. Since then, it started to grow among friends and gradually expanded, creating a constant flow of work among a community that communicates via Discord.
(H) – One of the foundations of Misato Studio is kindness, what do you mean by this?
(M) – Misato's "based in kindness" carries a very important meaning, as I came out of very hard situations in the past I gradually realised that really the only salvation (so to speak) was to be in a positive mood and with a good attitude, never looking for arguments or bad feelings with anyone and always trying to support each other. So in the studio we don't have ego problems or problems related to darker feelings like envy or things like that.
(H) – Misato draws a virtual universe that links technology and nature. Is it important that the digital and the physical come together?
(M) – Absolutely, Misato will always be a hybrid between natural and digital.
We believe in balance, both in everyday life of being able to be in the middle of nature or in the city, in a middle ground. I mean, if it's only digital it would limit us whereas if we start to merge it we create new tools that allow us to grow much more.
(H) –Digital creation has increased in recent years, especially with the global pandemic. How important is it to be self-taught in this world?
(M) – This answer César especially suffered at my side hahaha. Being self-taught right now is the most important thing, as it's really the will that one has. Nowadays I think that if you have the will and you are able to sacrifice a lot of things you can learn something very valuable thanks to simple YouTube tutorials :).
(H) – Do you think the profession is valued in Spain?
(M) – No, although Spain has some of the best digital artists today and people still don't pay attention to them. But I do think that little by little 3D, thanks to fashion and other interventions, is starting to become more relevant in Spain.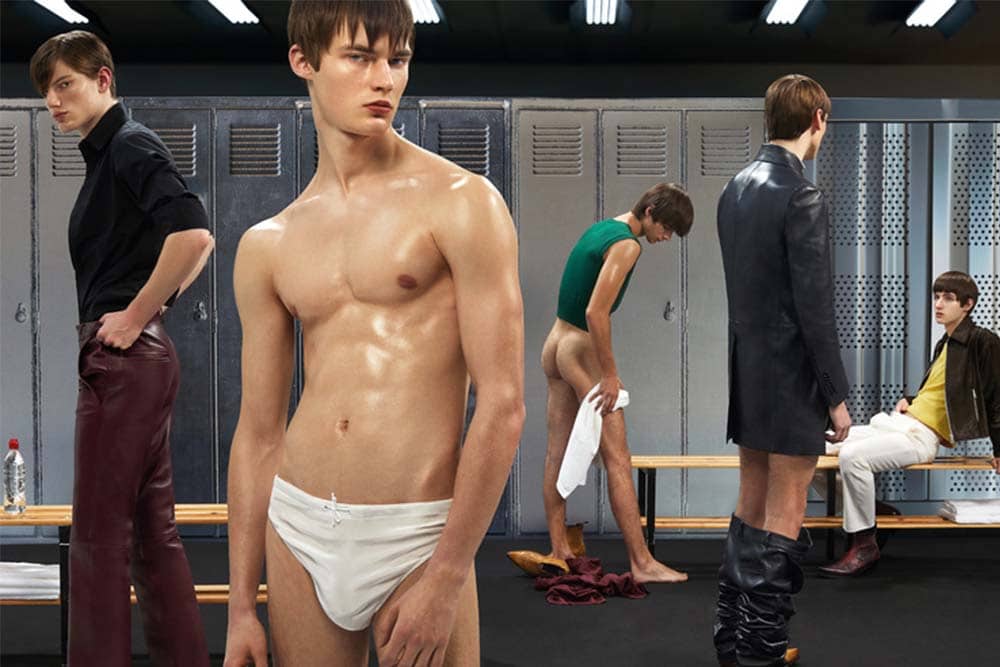 (H) – Artists in the field of 3D, animation and visual art that you can recommend at national level.
(M) – Dario Alva, Sevi, Cesar Rodrez and I don't think I've missed any of them so far.
(H) – You have worked with internationally known brands and artists such as Mugler, Nike, 1017 Alyx 9SM or Pop Smoke. What has the experience been like?
(M) – The truth is that with everyone it went very smoothly and they respected the vision of the studio. Honestly, it was so smooth that we were even surprised. We were all in a constant brainstorming loop in which we fed off each other, creating something more interesting than each other. It's still like that today.
(H) – Which project has marked a before and after for Misato Studio? Why?
(M) – Mugler, Converse and Carolina Herrera have been 3 big steps for us.
Mugler was our first big project and it was a crazy amount of work, but also one of the biggest visual and conceptual tastes we have achieved. Thanks to that it empowered us to keep growing and creating more things outside the classic margins.
Converse was our second biggest project and the first in commercial terms where we got to manage a 360 for a global campaign with a global brand. From this we gave another push to our self-esteem and to continue without getting discouraged because sometimes there are projects that are hard and tedious but all of them are great in the end.
Finally with Carolina Herrera it has been a brainstorming with its creative director hand in hand that motivated us to learn new languages that were unimaginable for us until then.
(H) – What artistic movements do you tend to be influenced by when designing new virtual dimensions?
(M) – I think that nowadays there are so many currents and so many fluctuations in everything that it's difficult to give a concrete answer. Above all, we are influenced by everyday life and the deformation of reality, what we would do if everything were possible. We are also very much influenced by anime, because anime has been a pioneer in the exploration of fantasy.
(H) – What is the working methodology you follow in each proposal, and is it always the same?
(M) – Each project requires different methodologies but we always start with a deck in which we explain the main idea. From there we move on with a storyboard so we all know what we expect and finally in the 3d part as each project asks us for something different, we have to be open and sometimes improvise a lot.
(H) – What are Misato Studio's plans for the coming months, and any projects that you can tell us about?
(M) – We can't tell you about projects because you already know that we're in for a big shock, but there are some very interesting things coming up. 
Regarding our future, we are orienting Misato to new horizons in which we want to concentrate more on free works and not so much with brands, so we can create new narratives and new realities.
Si quieres saber más a cerca de Misato Studio y estar al tanto de sus últimos proyectos no dudes en consultar su página web y redes sociales.