READ IN: Español
Every time we see Vivienne's pieces on a runway we know something's going on. She is the whip of the industry and always goes deeper in the meaning of fashion and design. Her activism is fundamental in the way she understands the design universe and her sense of punk acts as signature for anything under her name.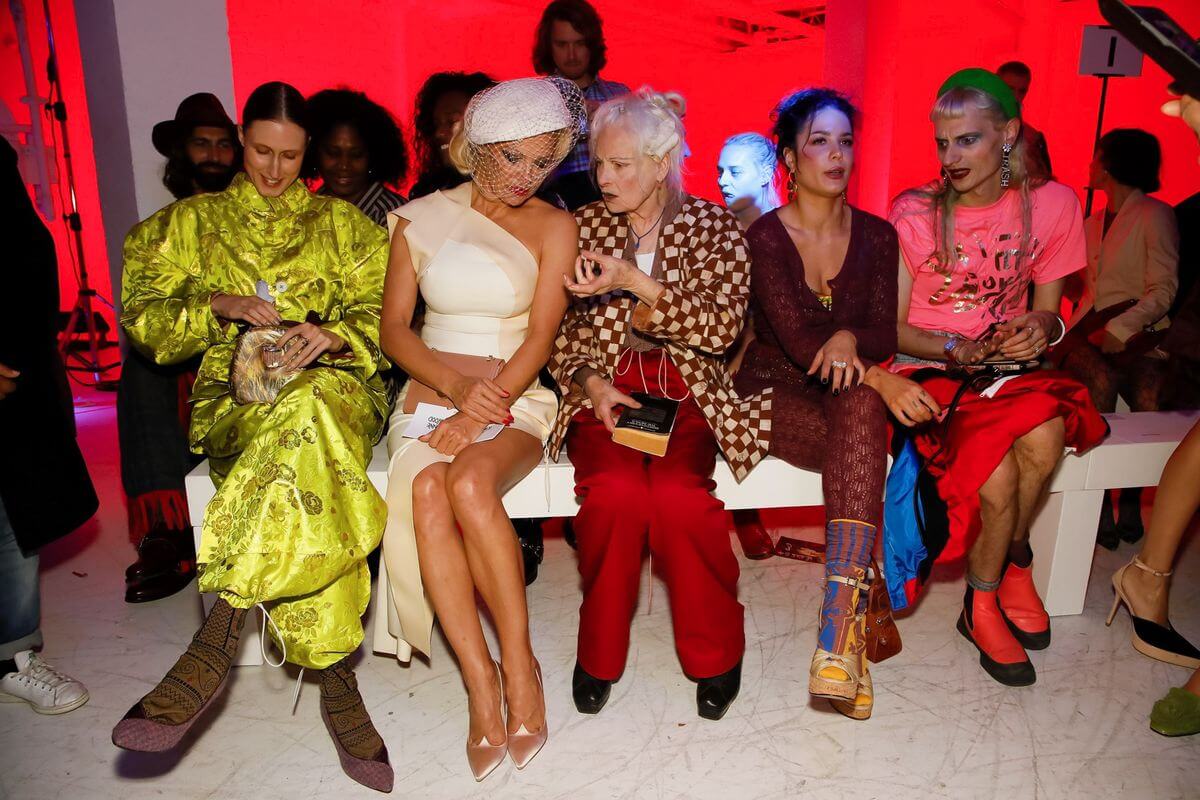 "I am not sure how much longer fashion weeks will be feasible for, in the future." Vivienne's husband said backstage at Paris Fashion Week. Westwood is synonymous with revolution. Her vibe is hard on 18th century French-punk and she's the head of political protests through fashion since she started in the business with her ultra-famous printed t-shirts from the 70s to these days.
For Spring 2020 and with her husband Andreas Kronthaler (@ndreaskronthaler) in charge of the creation of VW's collections for the last three years, the proposals from the British house are an absolute delicatessen with the expected controversial imprint in the theme. Named "Rock me Amadeus", we can see extravagant 18th Century wig-like headpieces ringing a bell on Mozart's popular look, sequin-filled fish hats,  an outstanding mastery in the architecture of the sartorial pieces, the beauty of the firm's draping game, the characteristic anarchy in some of their designs bringing a very aesthetic chaos to the collection and, the most important thing, the use of recycled garments and the creation of a T-shirt dress with the face of a tiger, to support the work of Fauna and Flora International, with the clear purpose of bringing awareness about the situation of the less than 400 wild Sumatran tigers left in the world.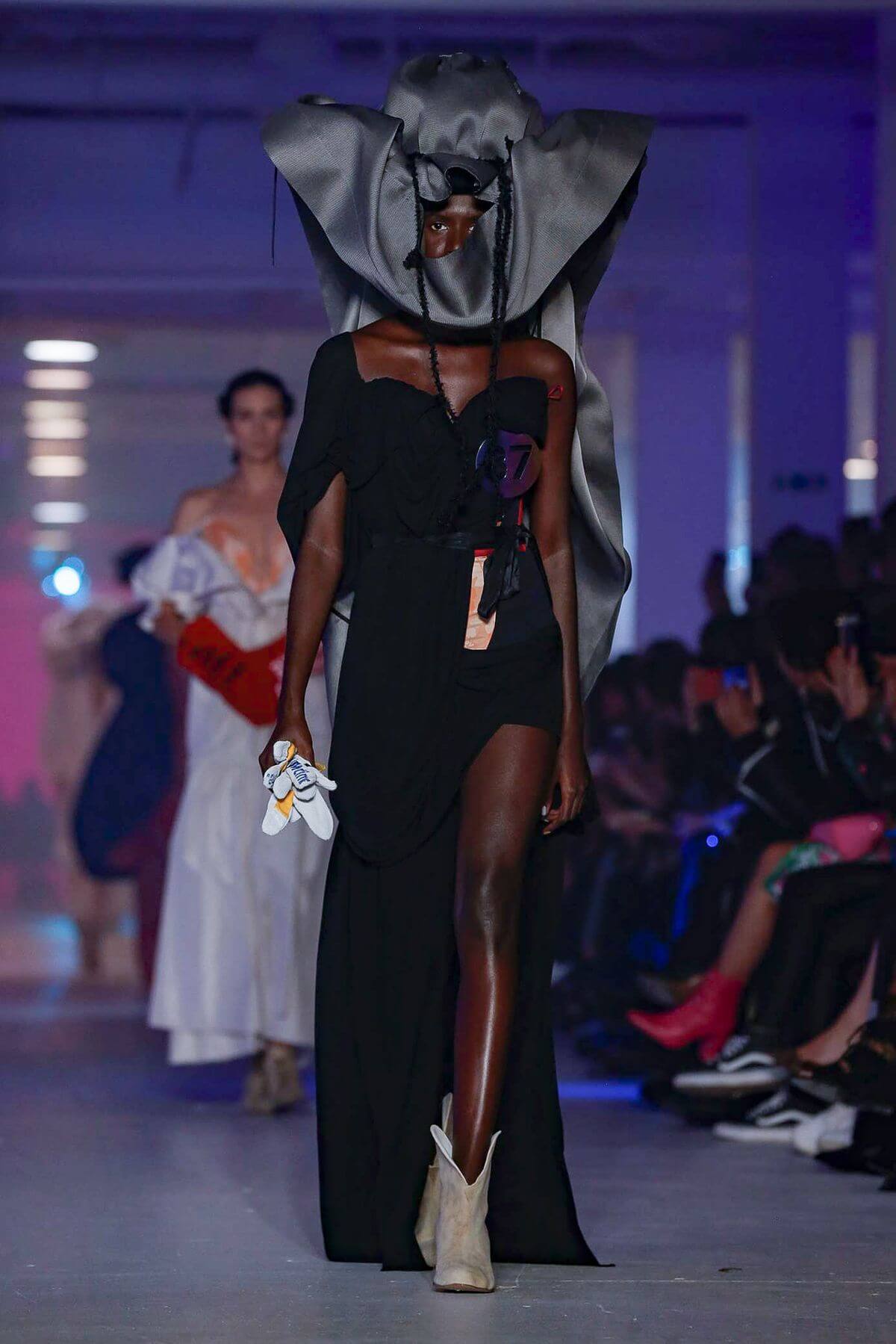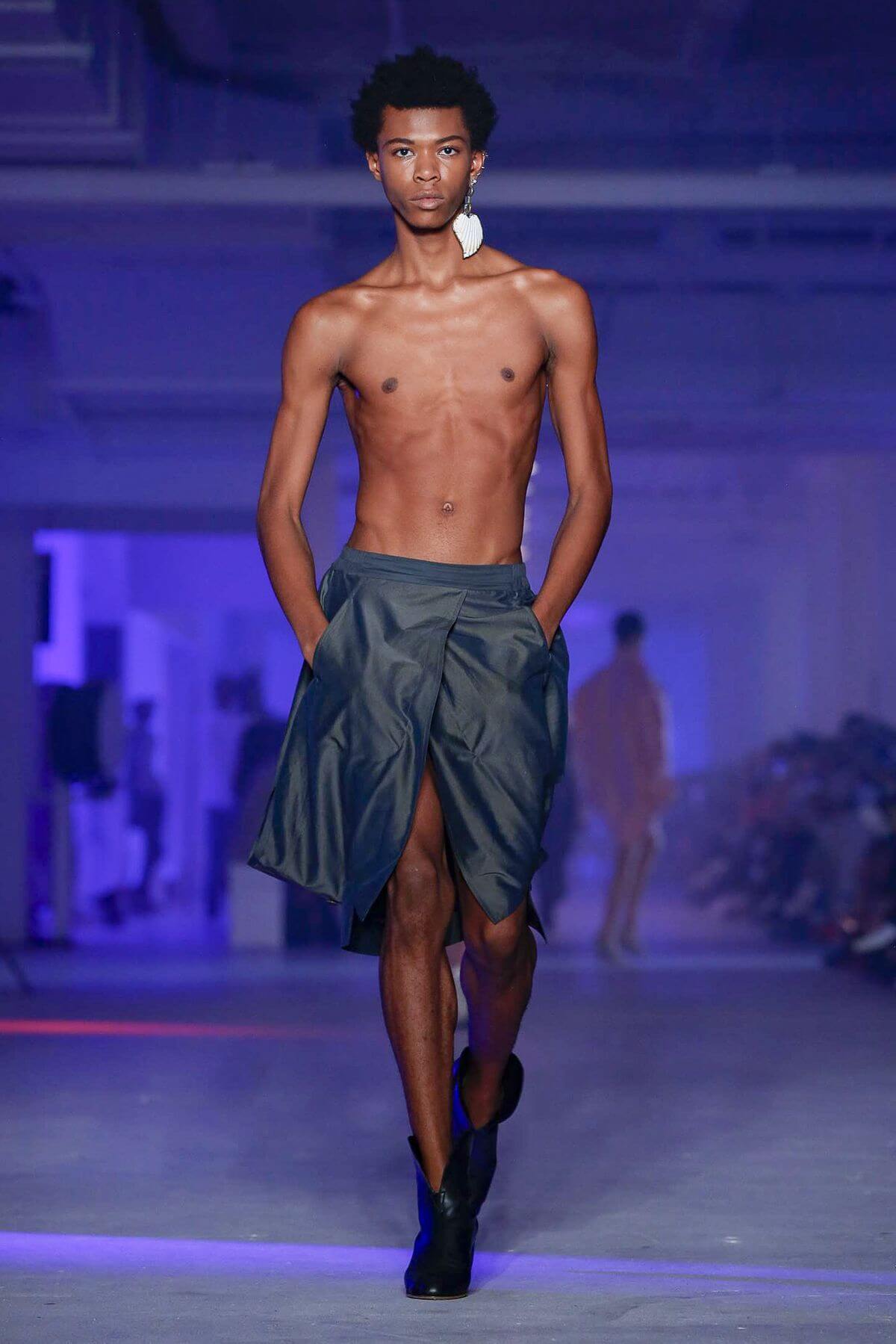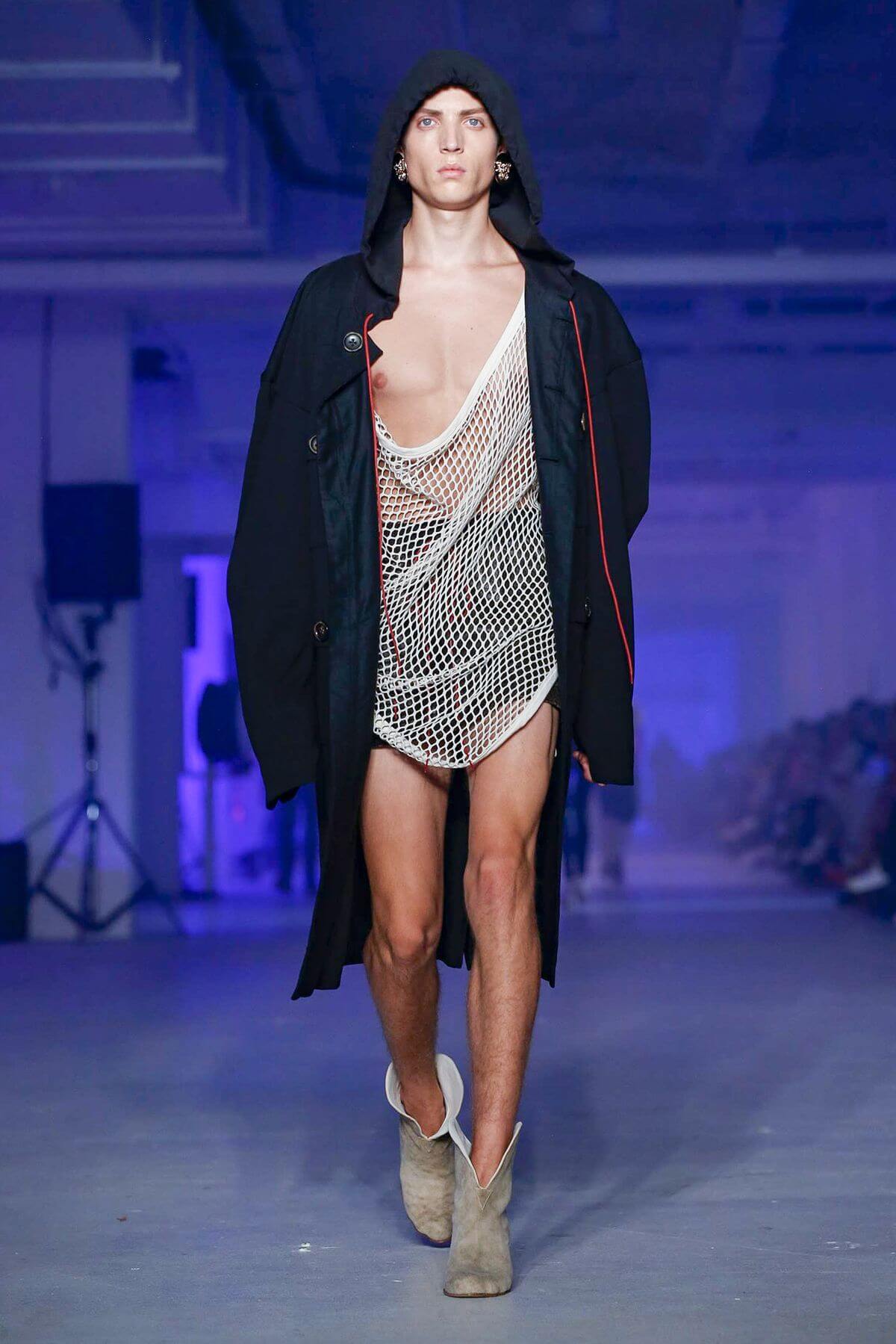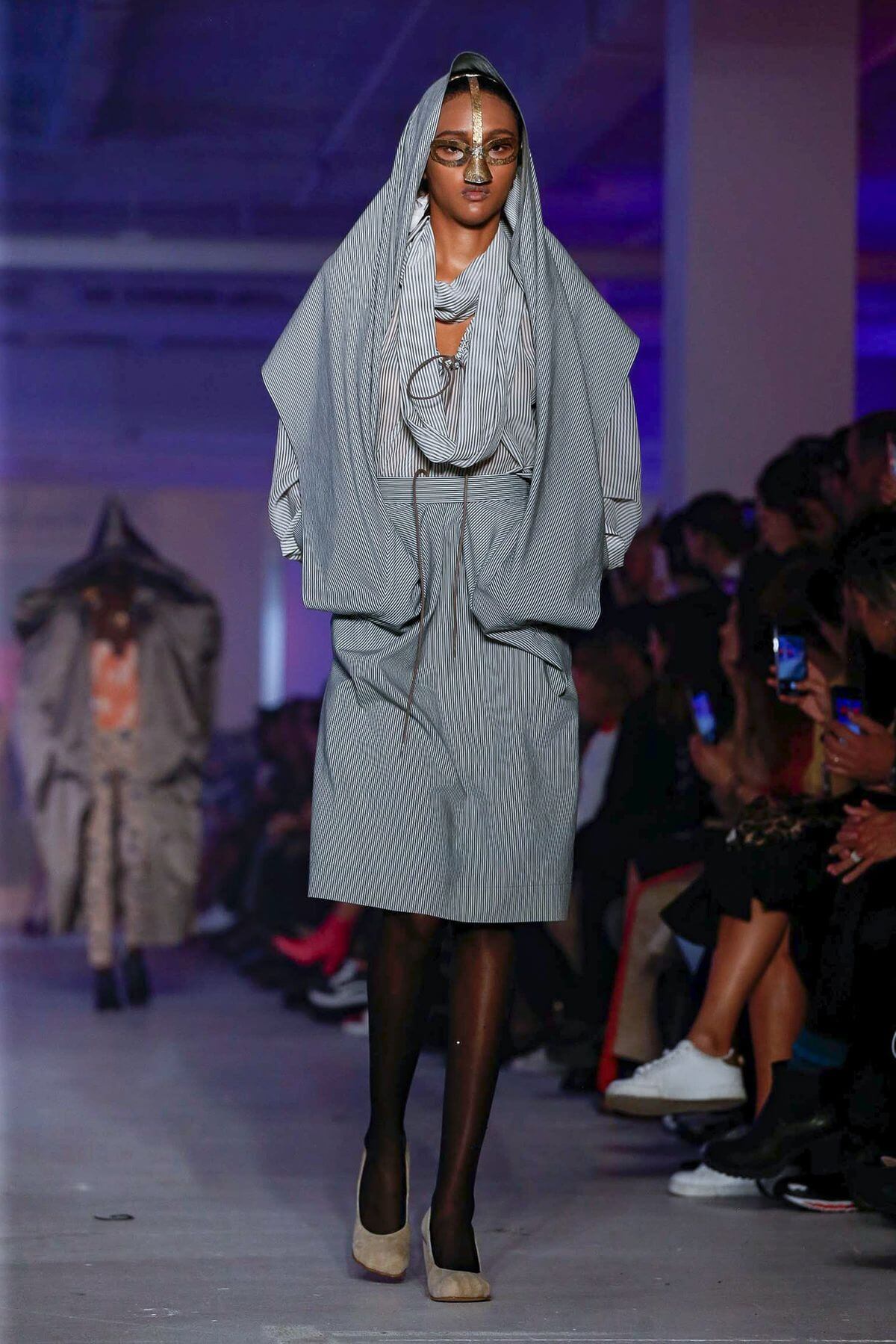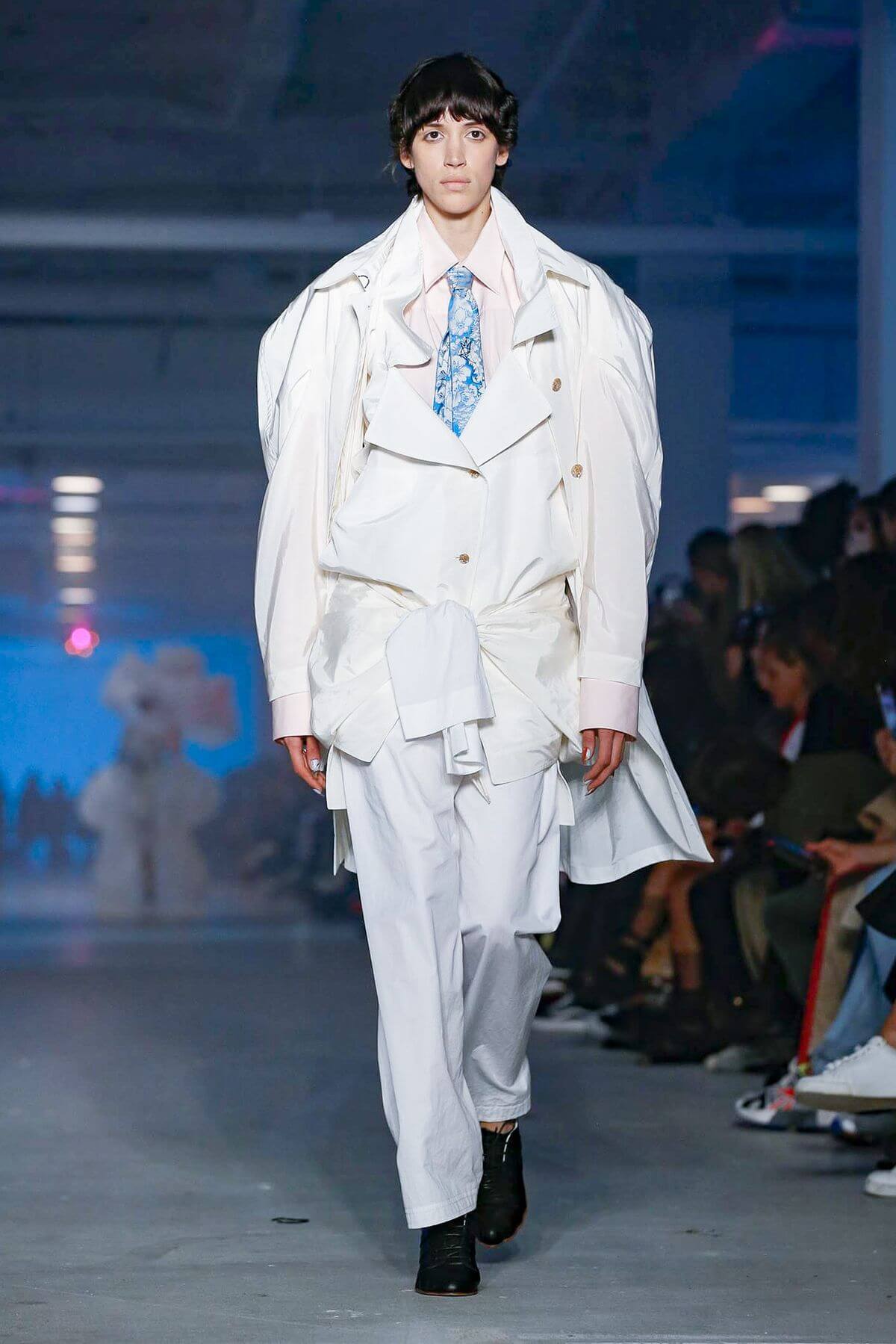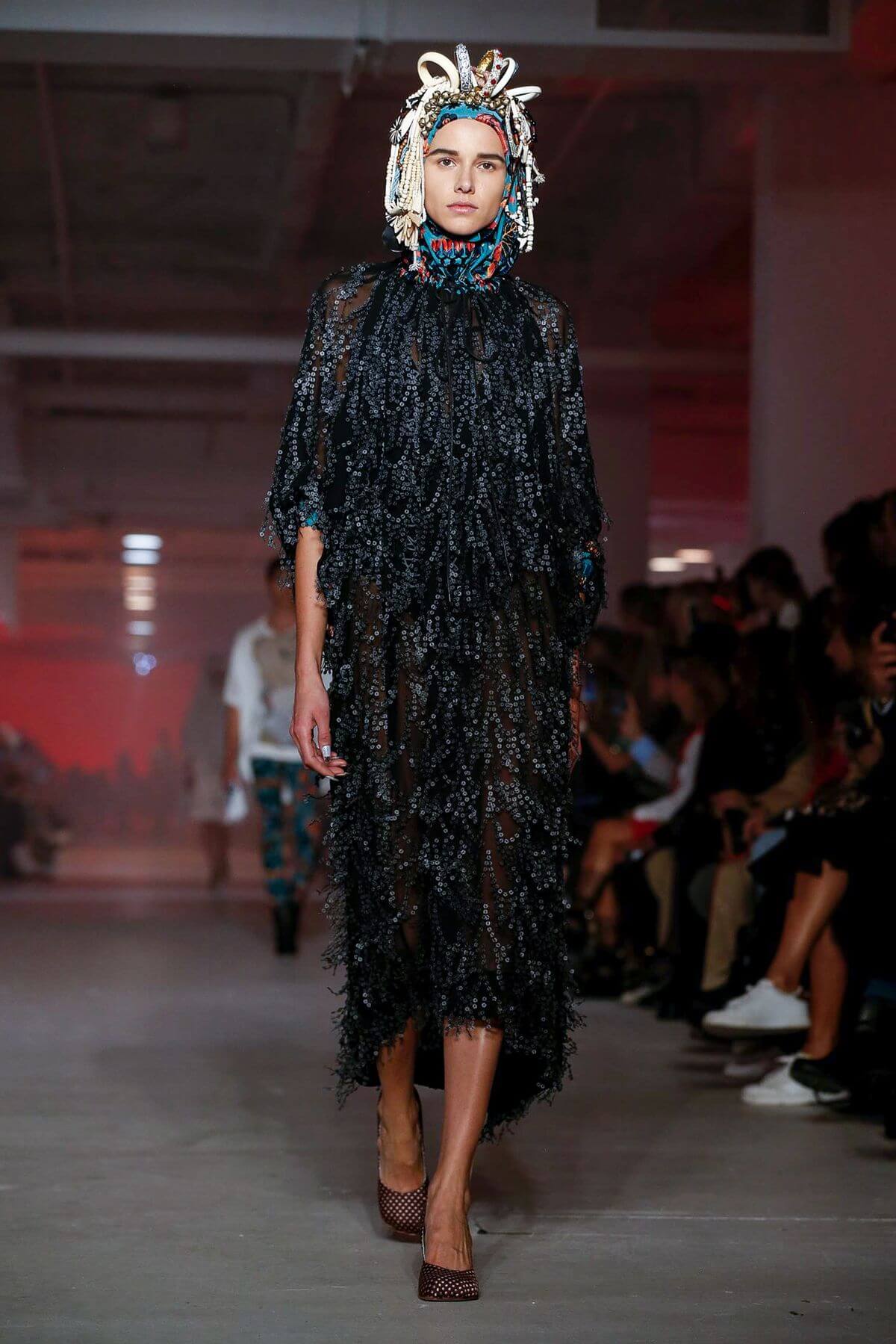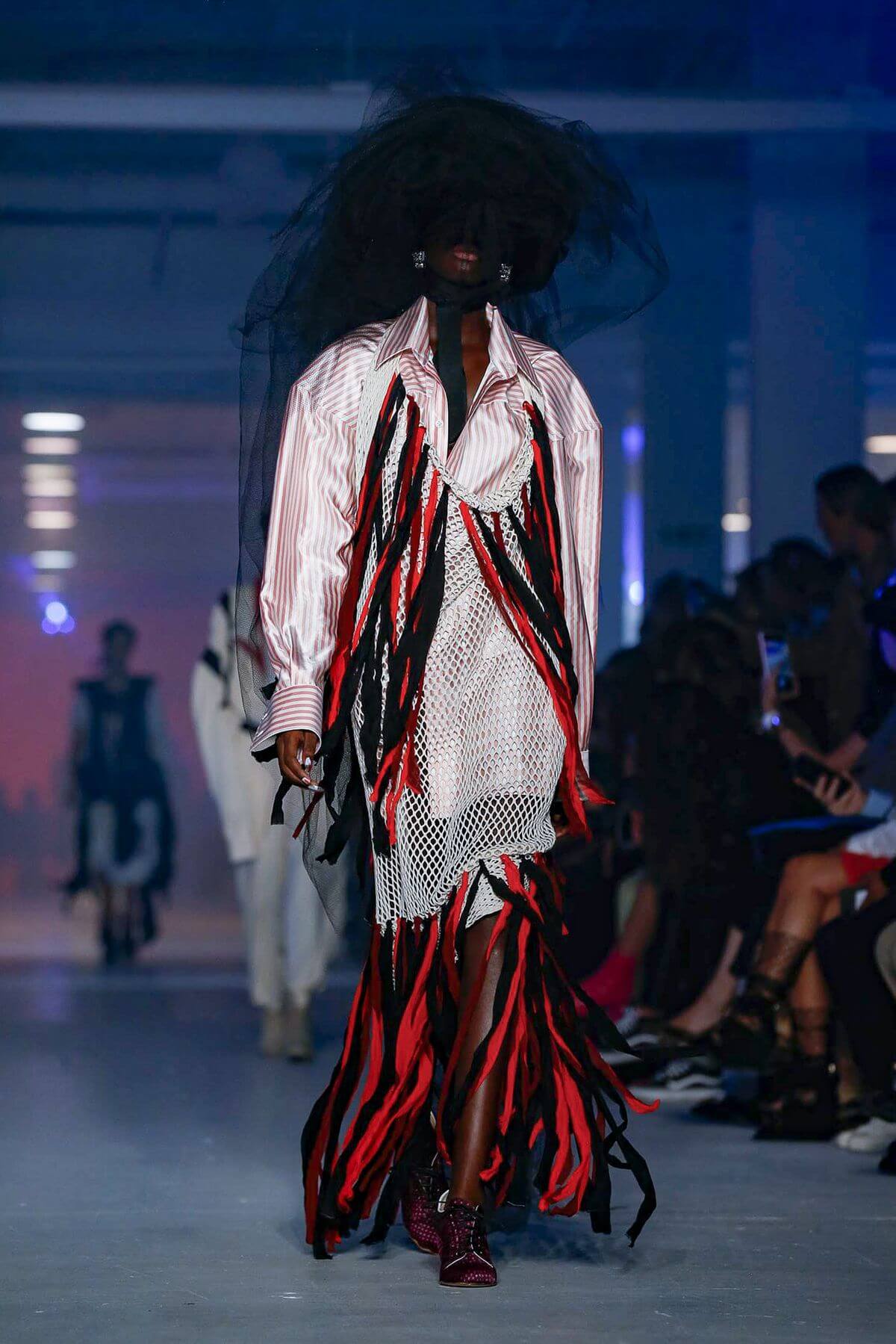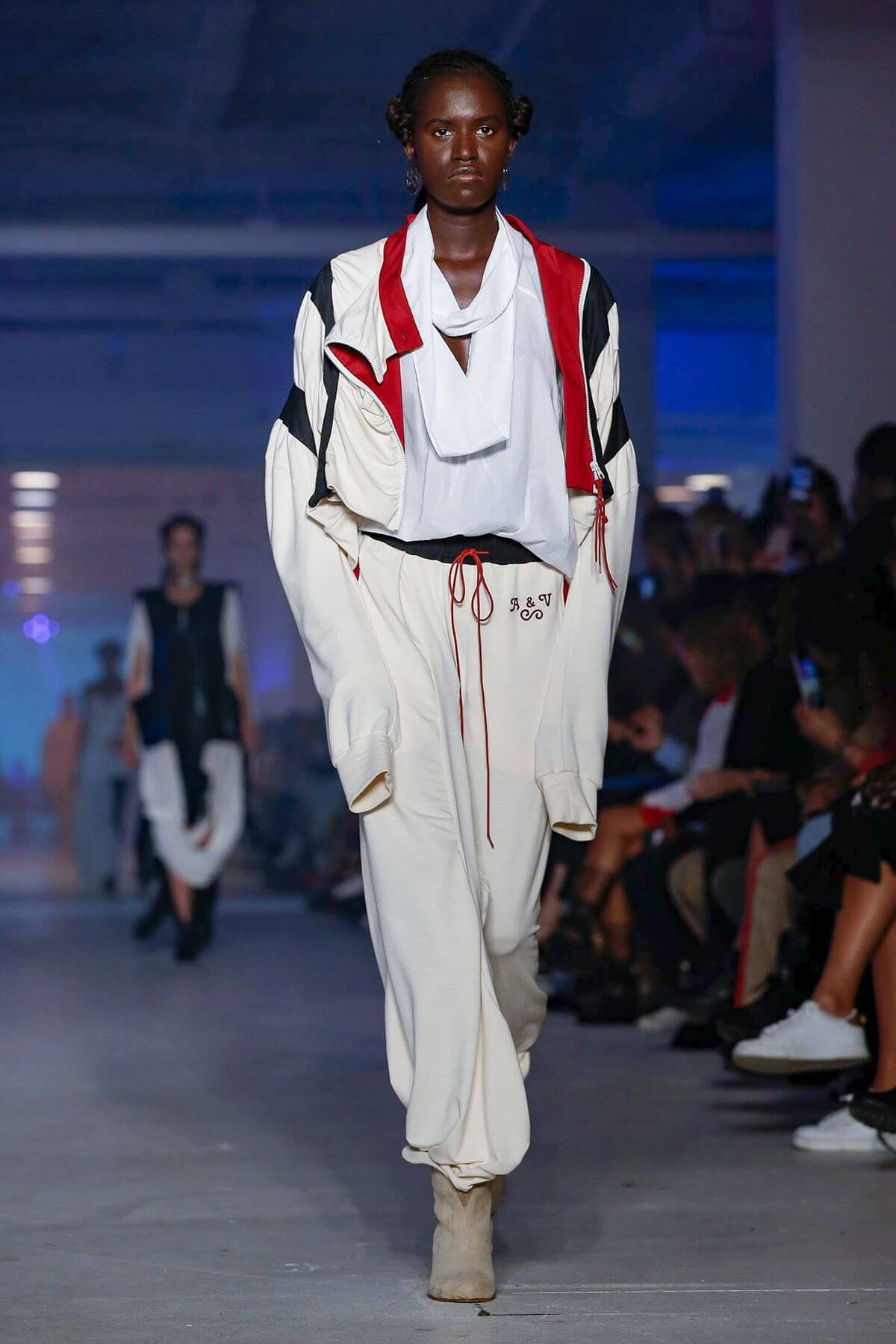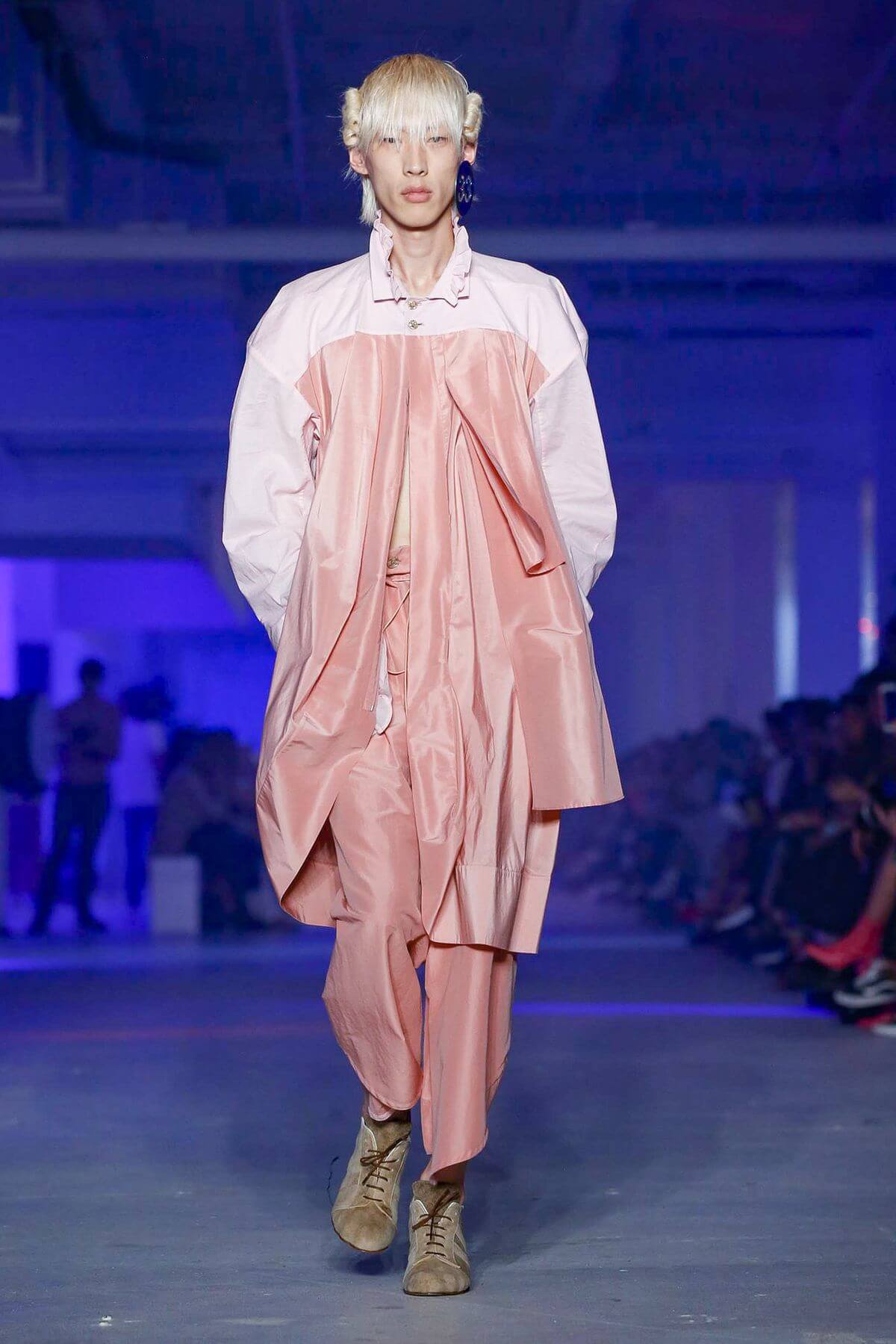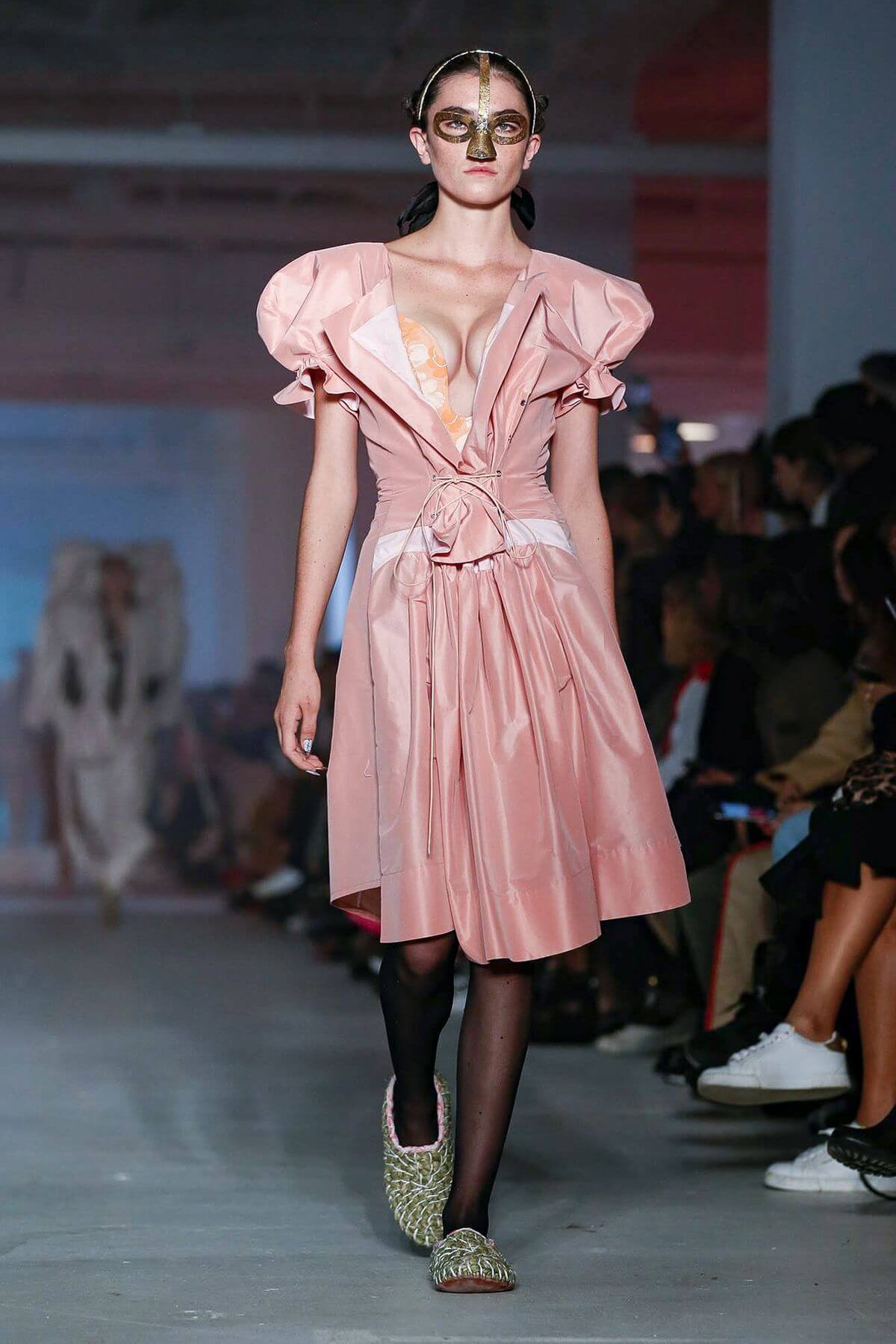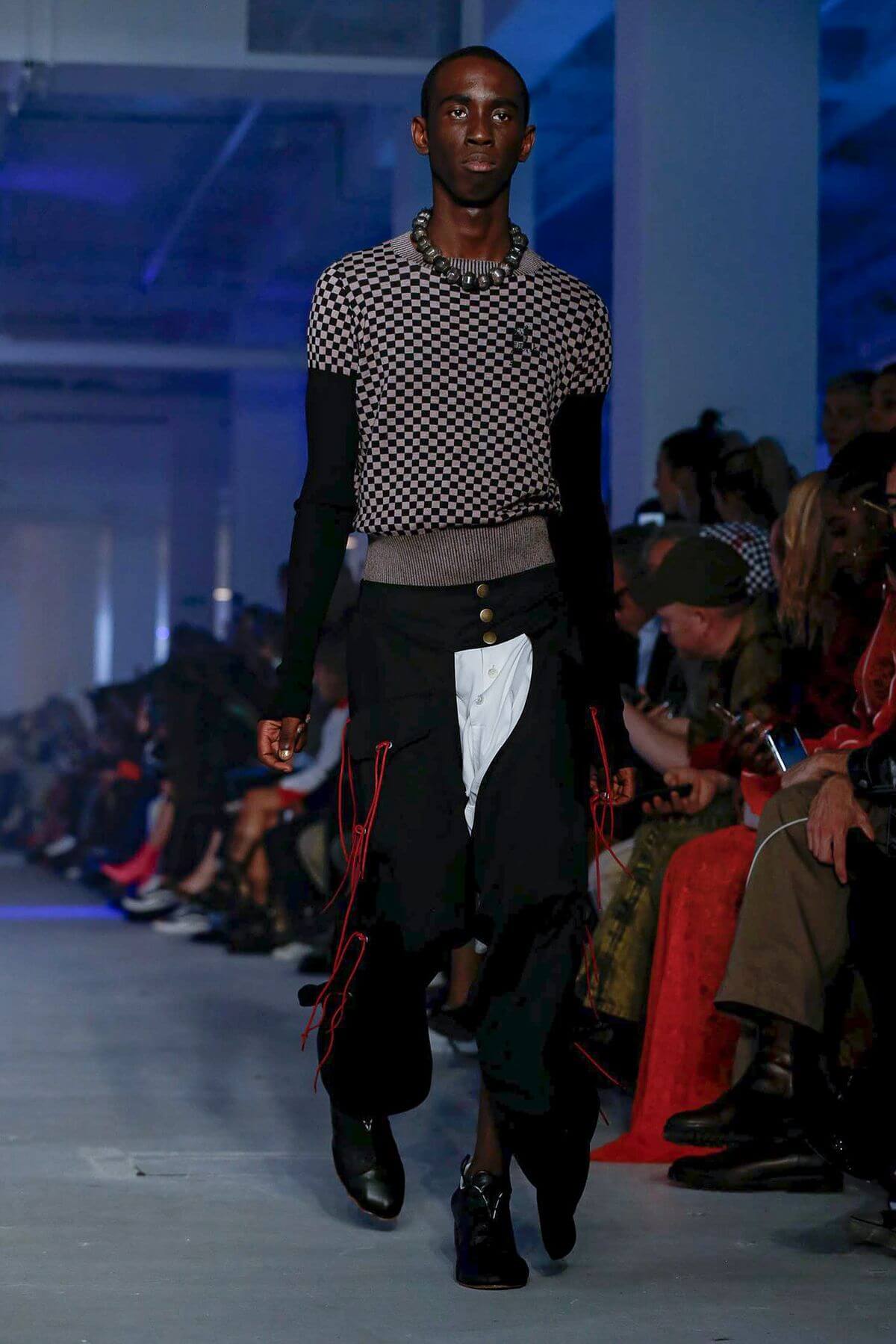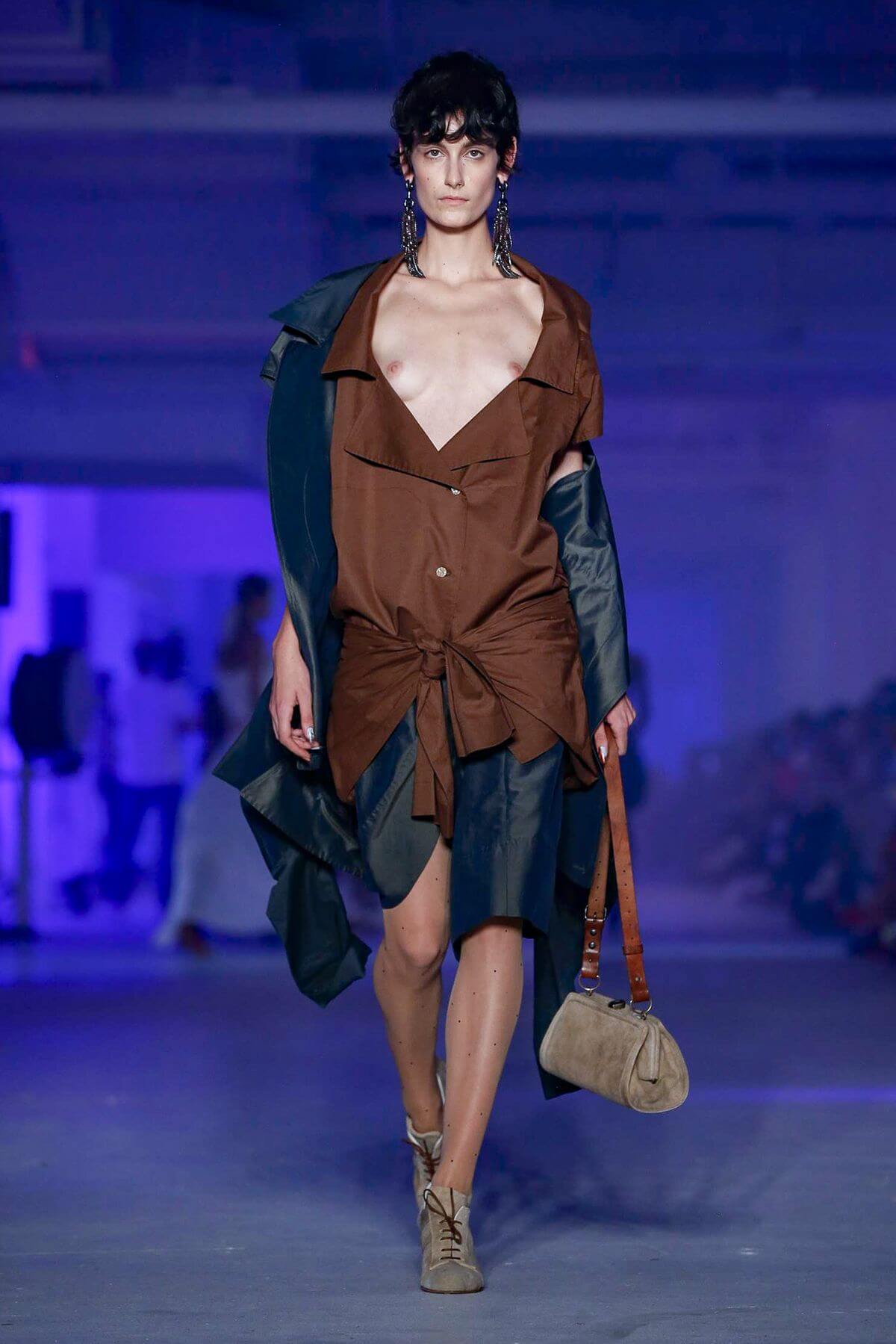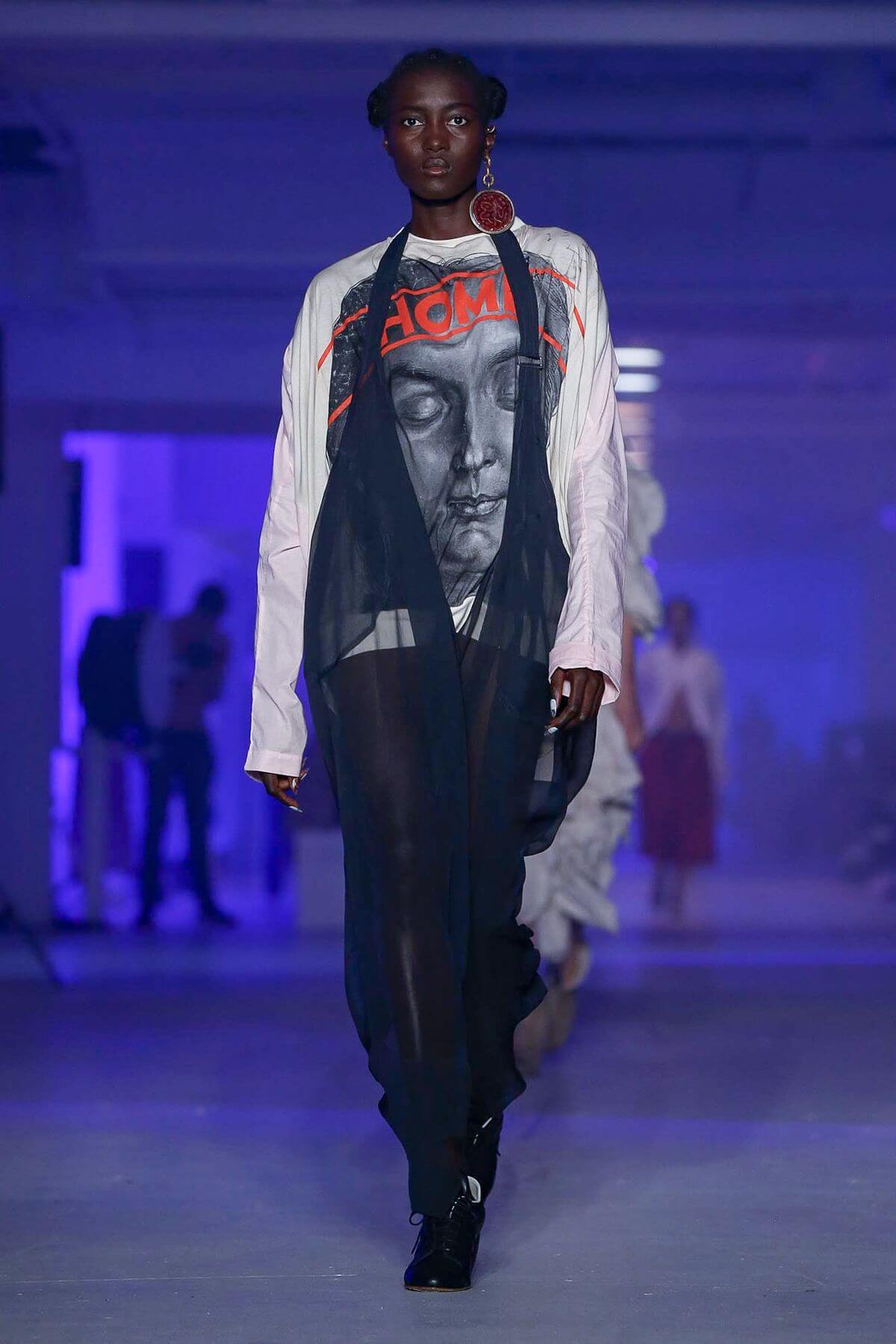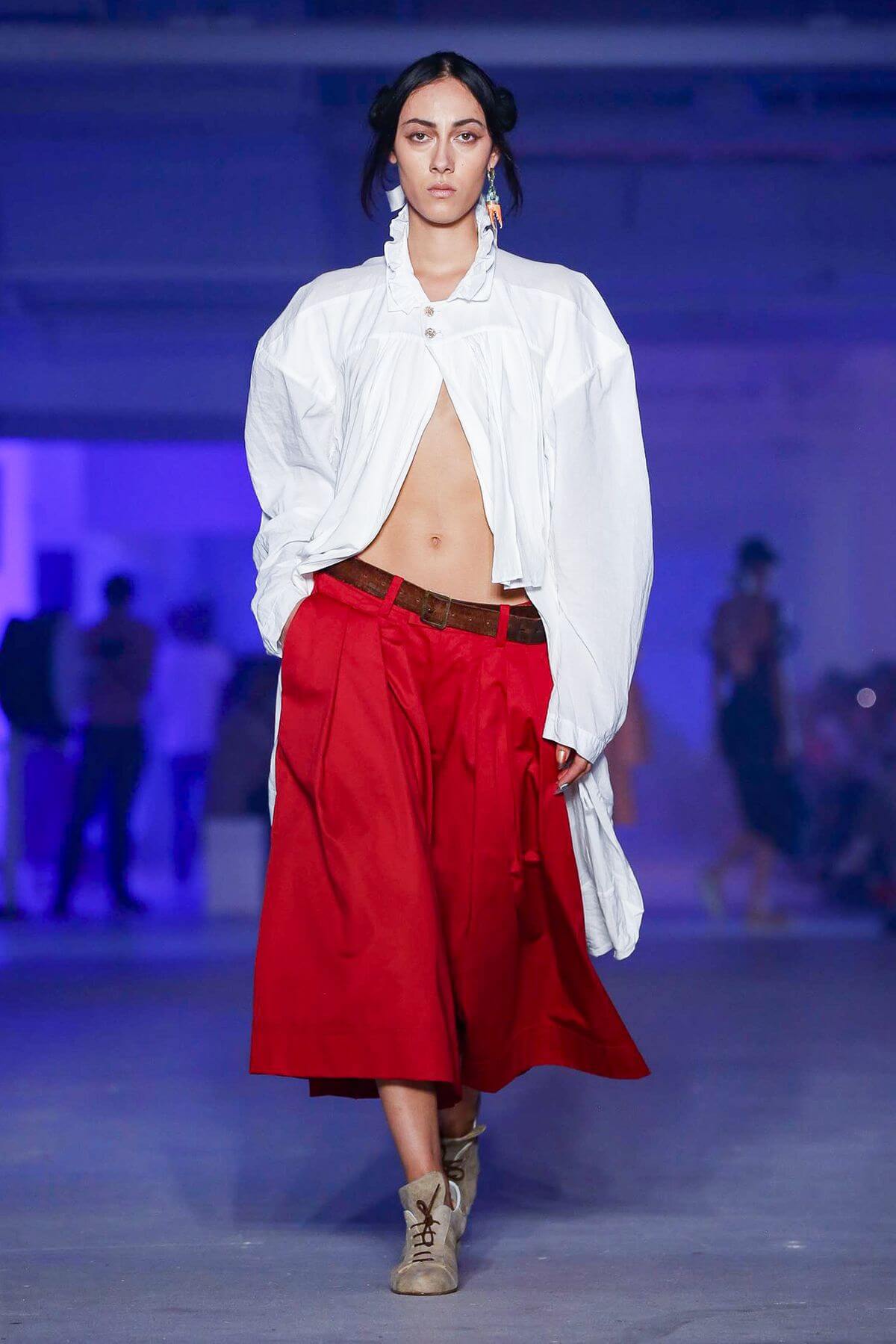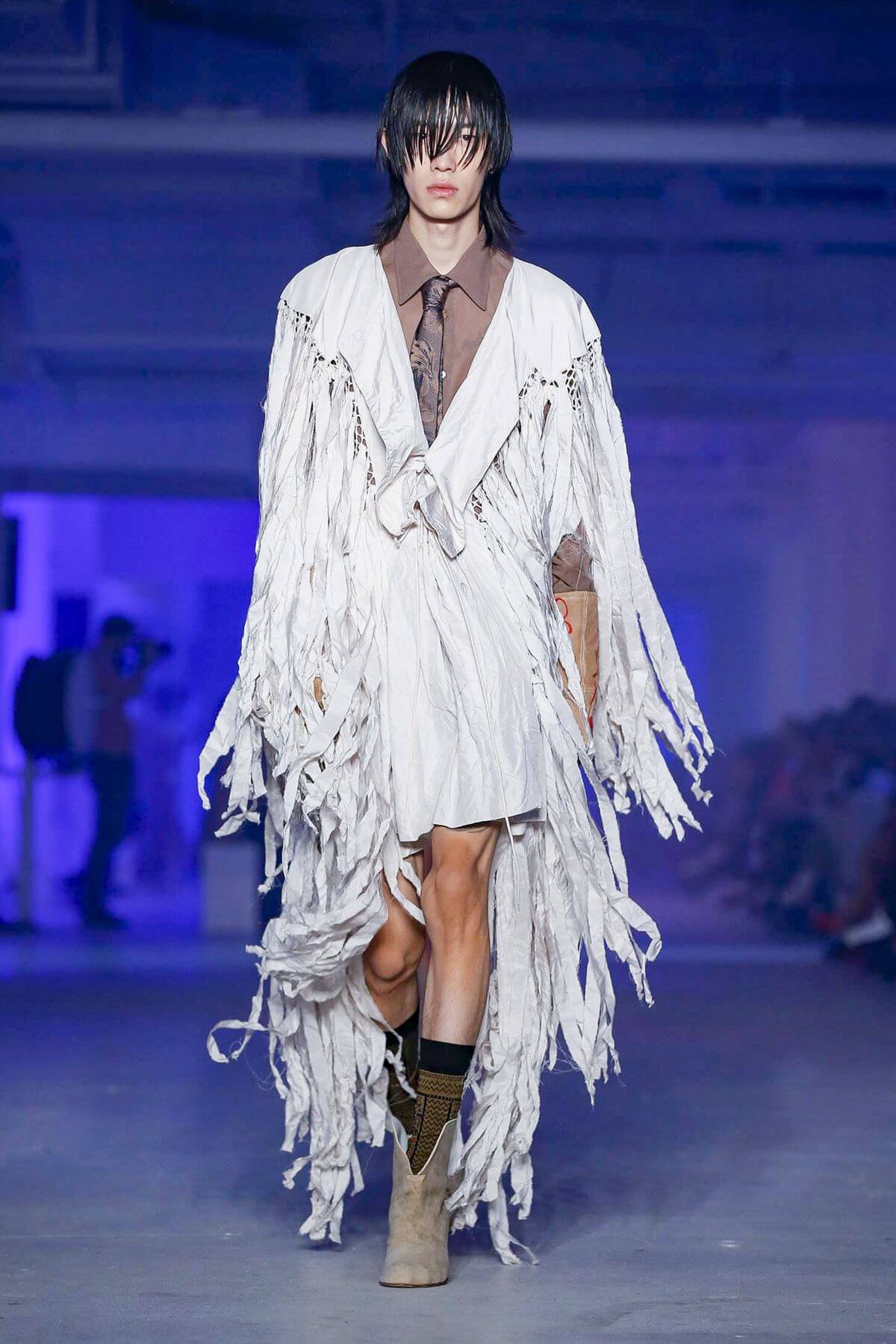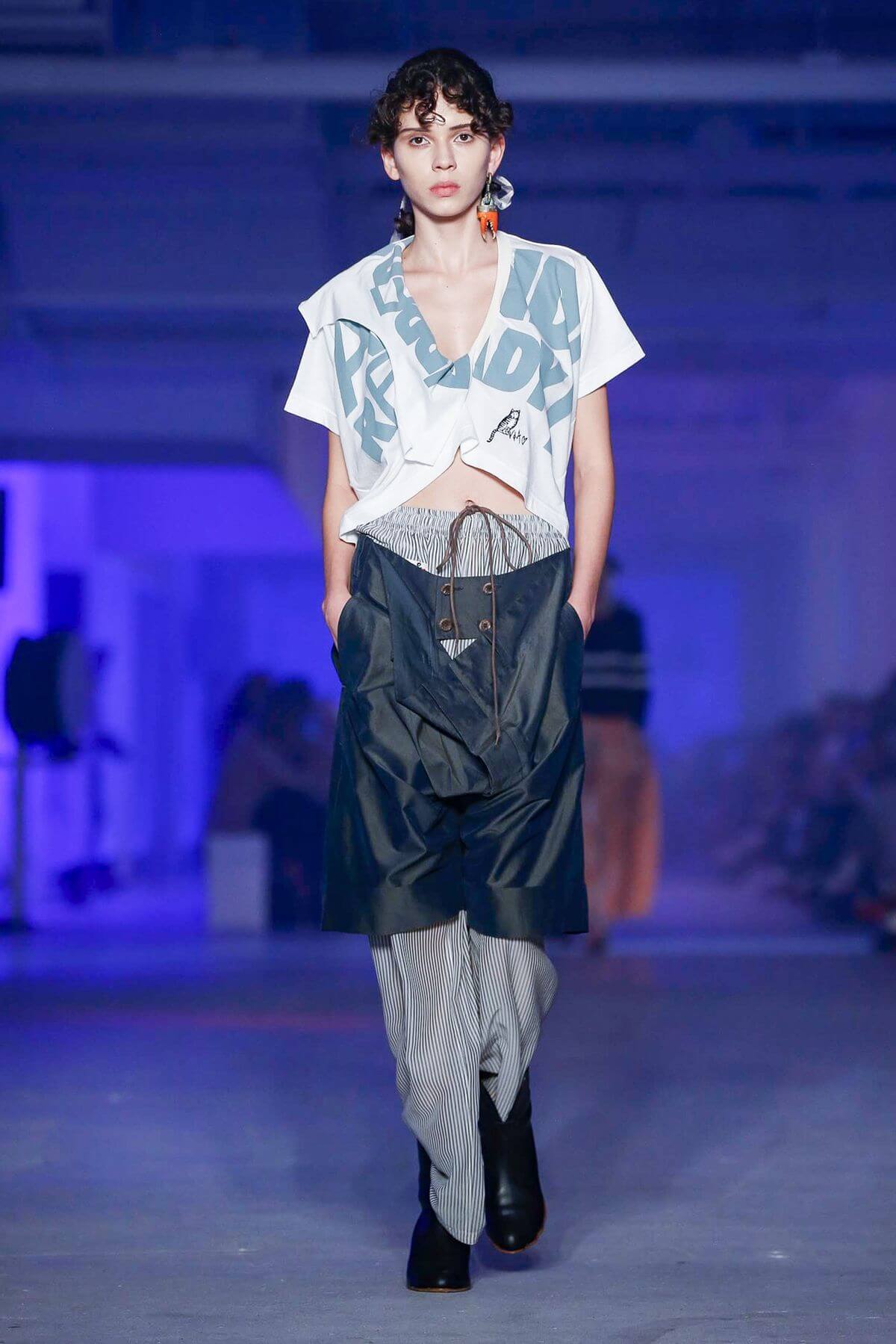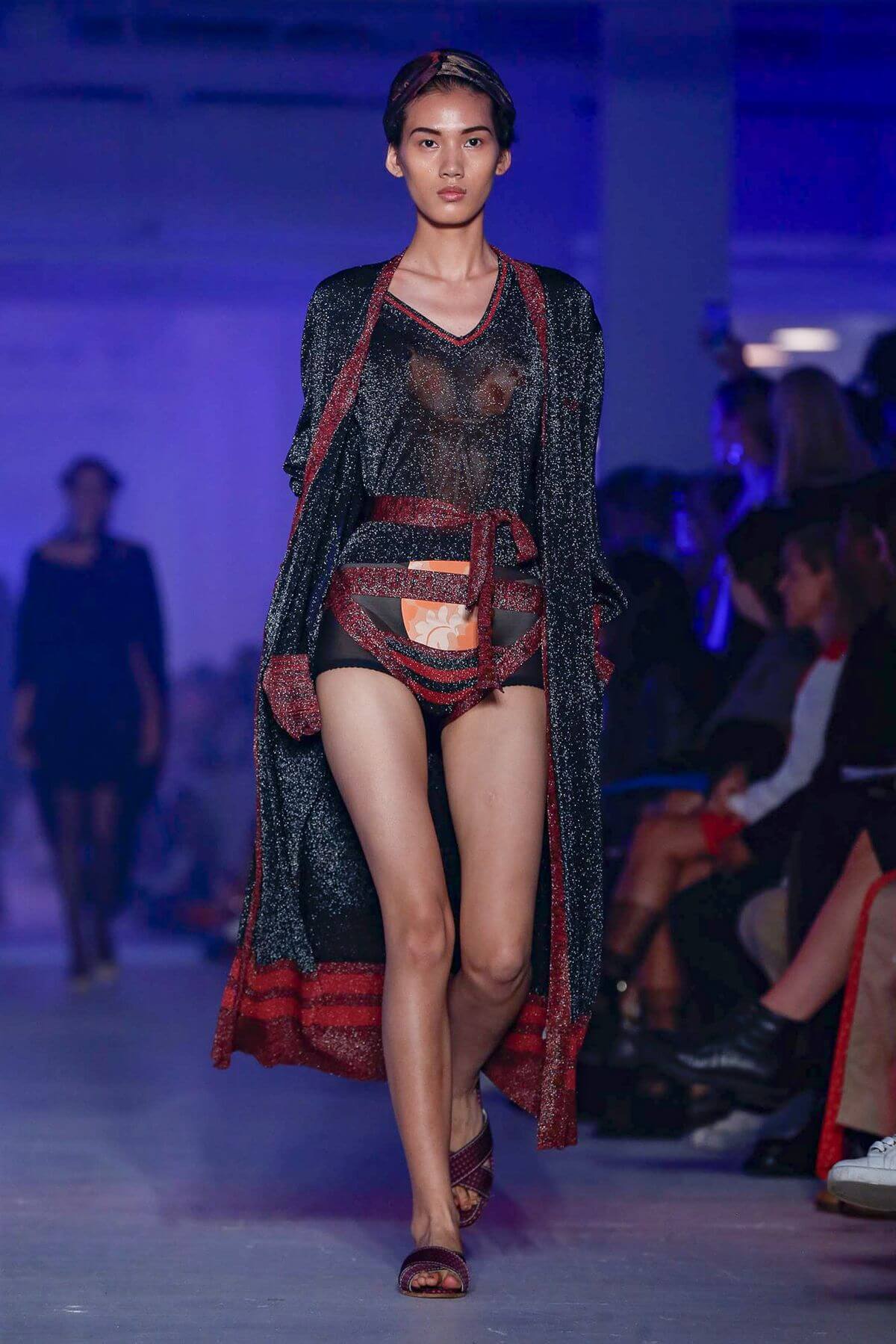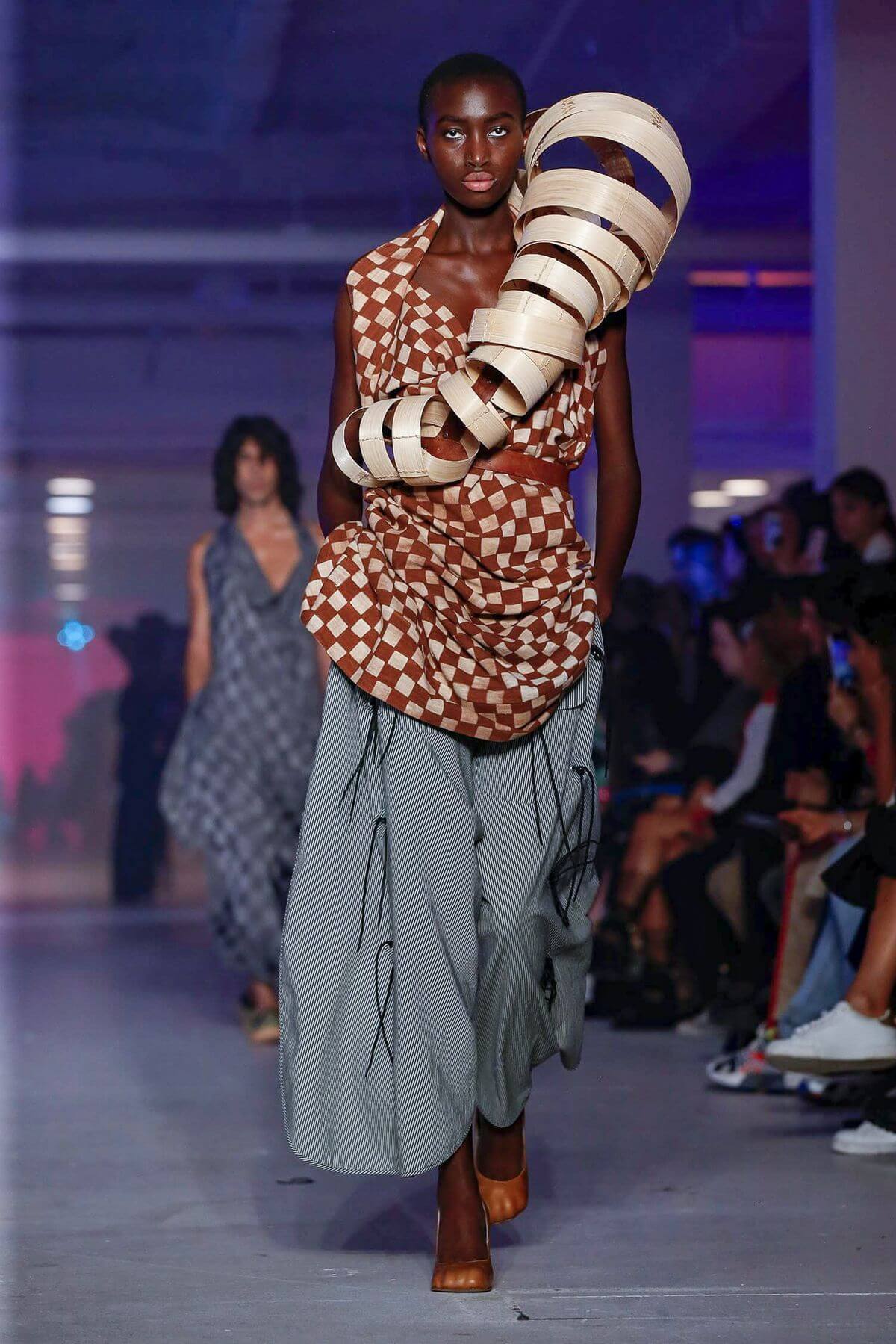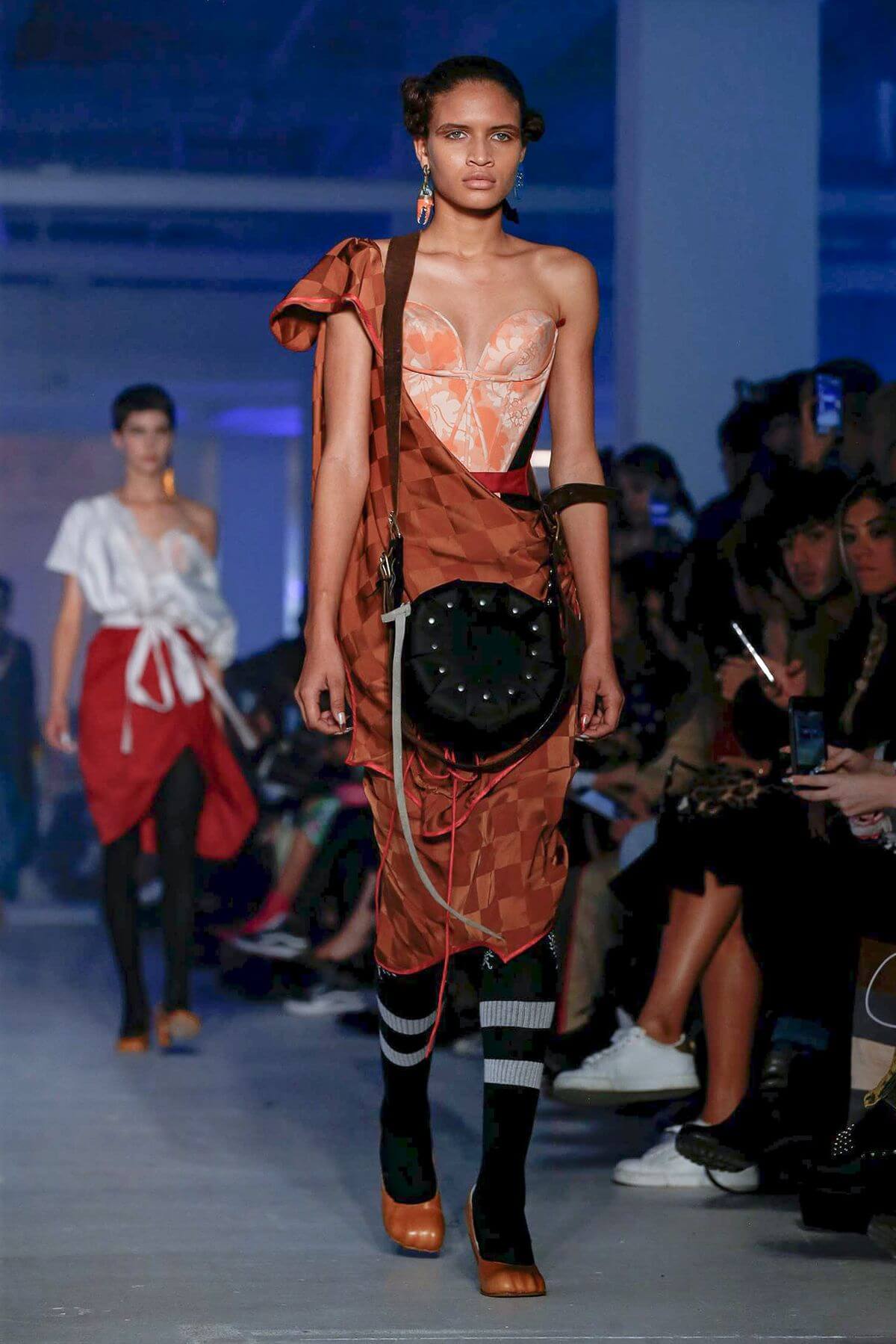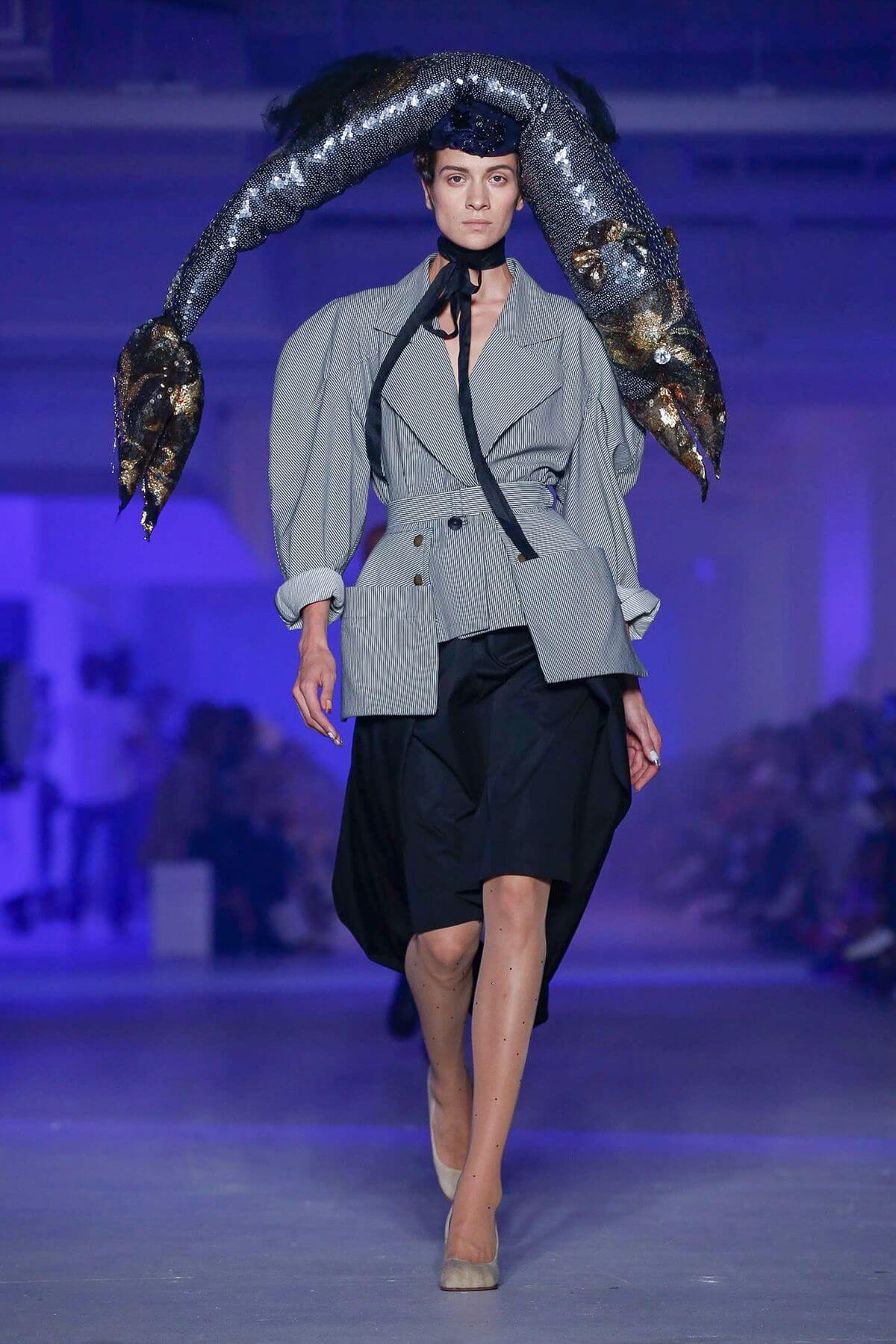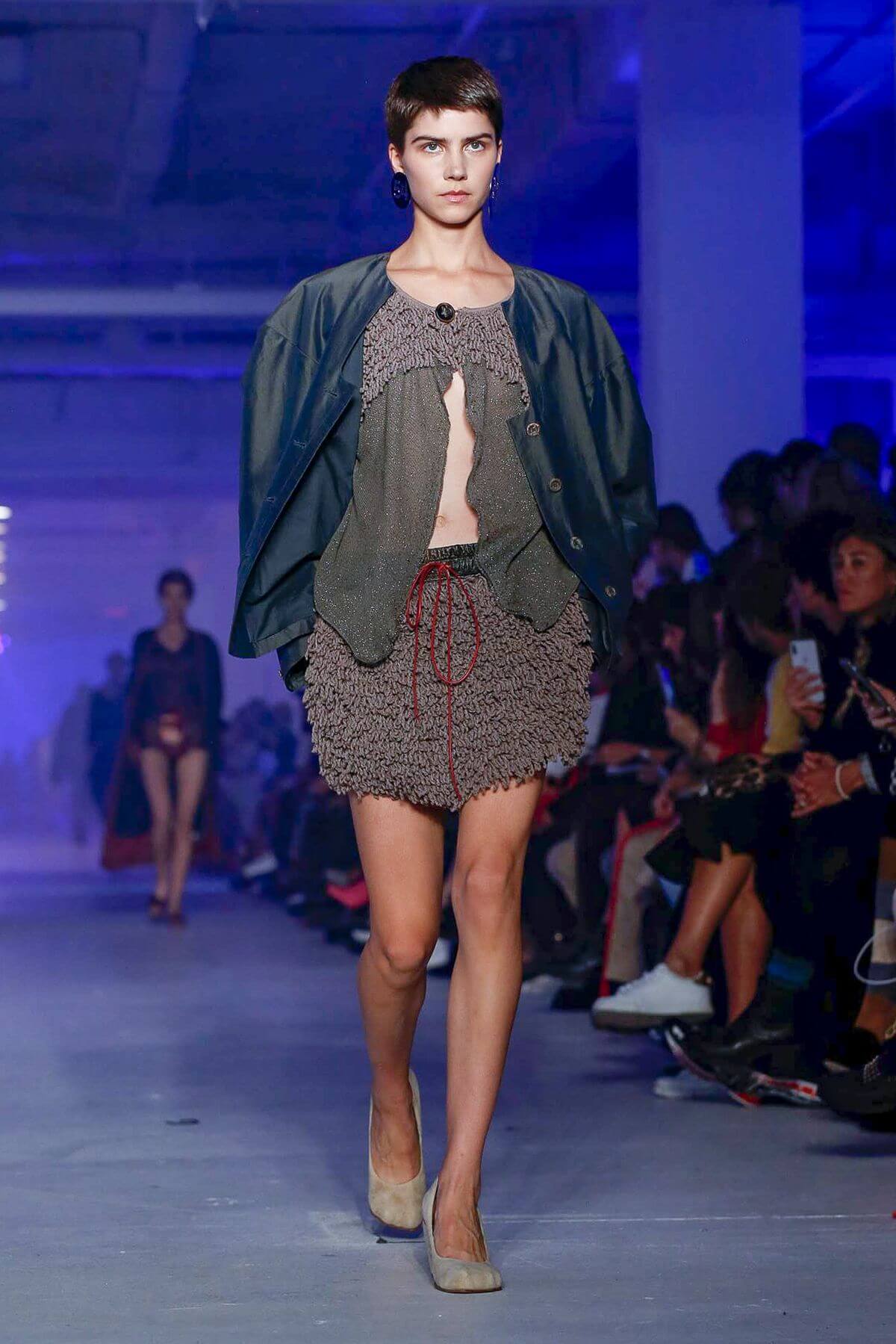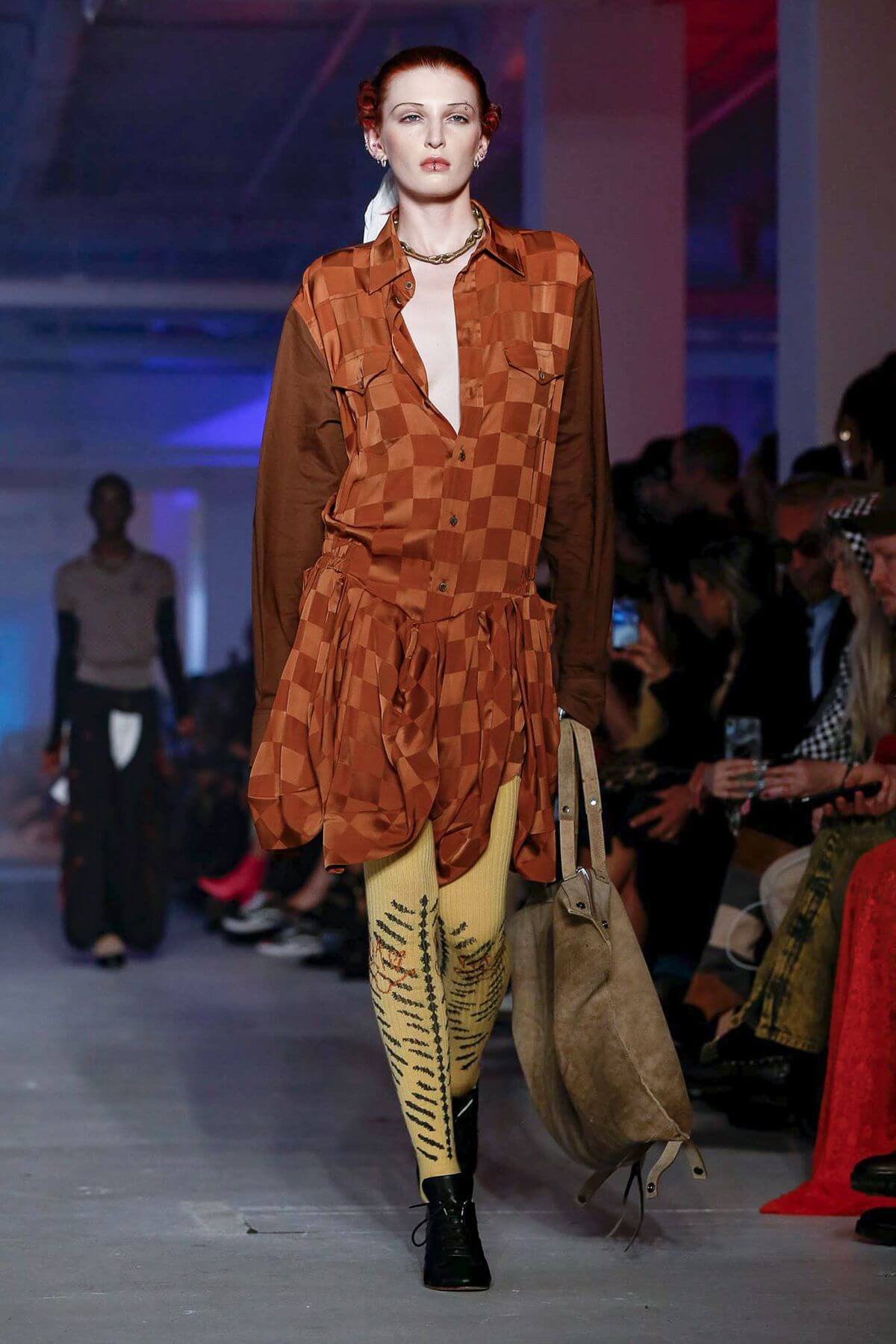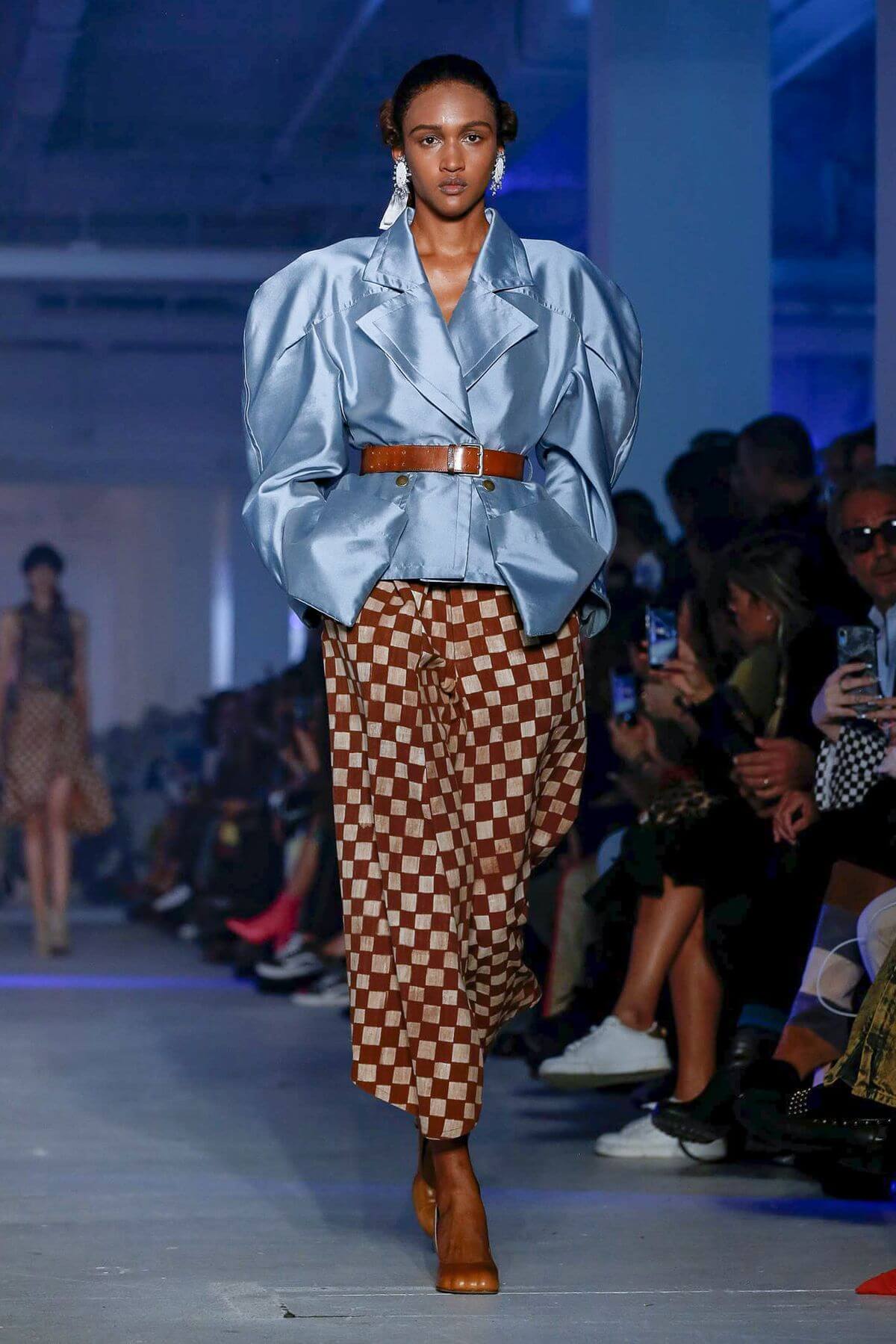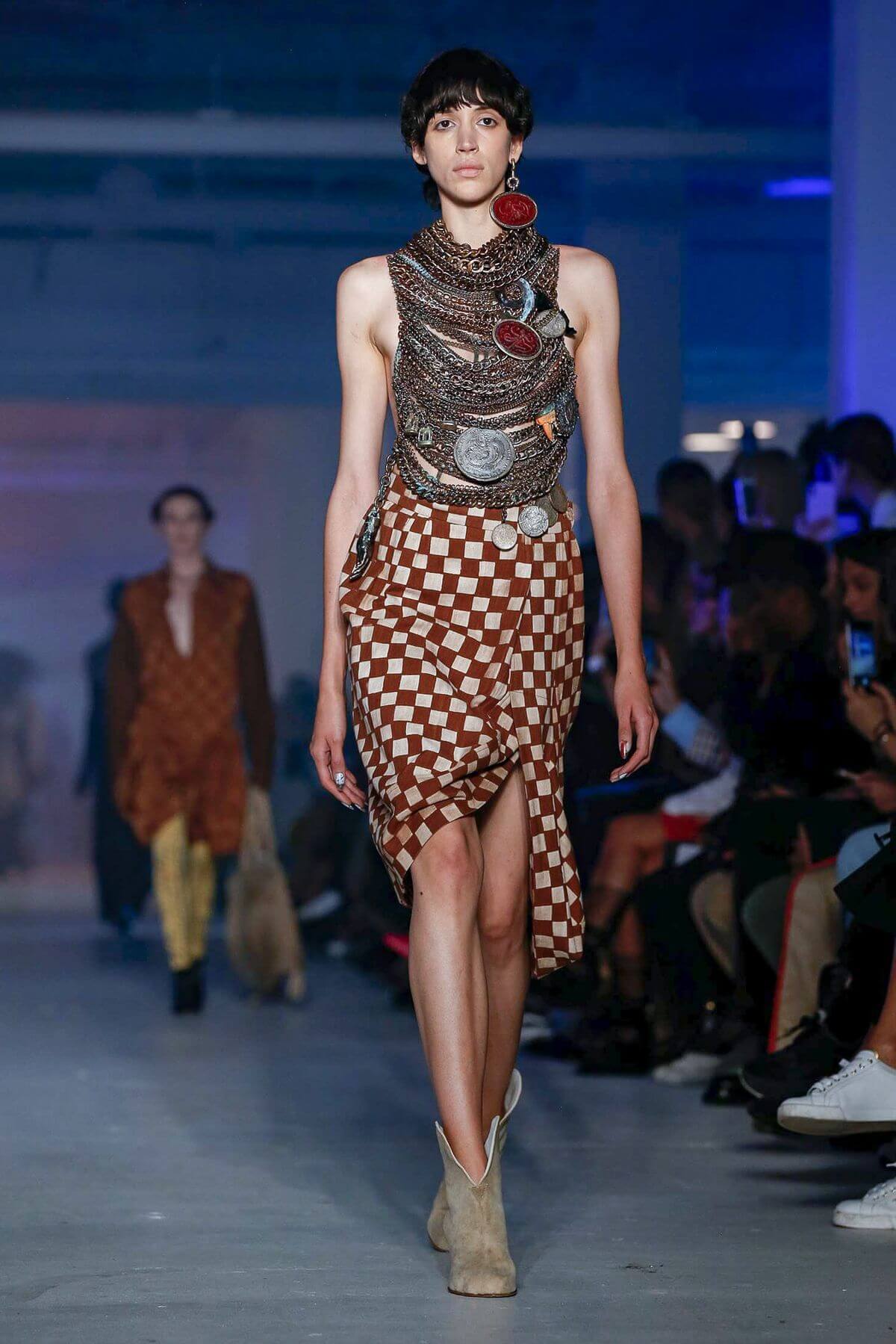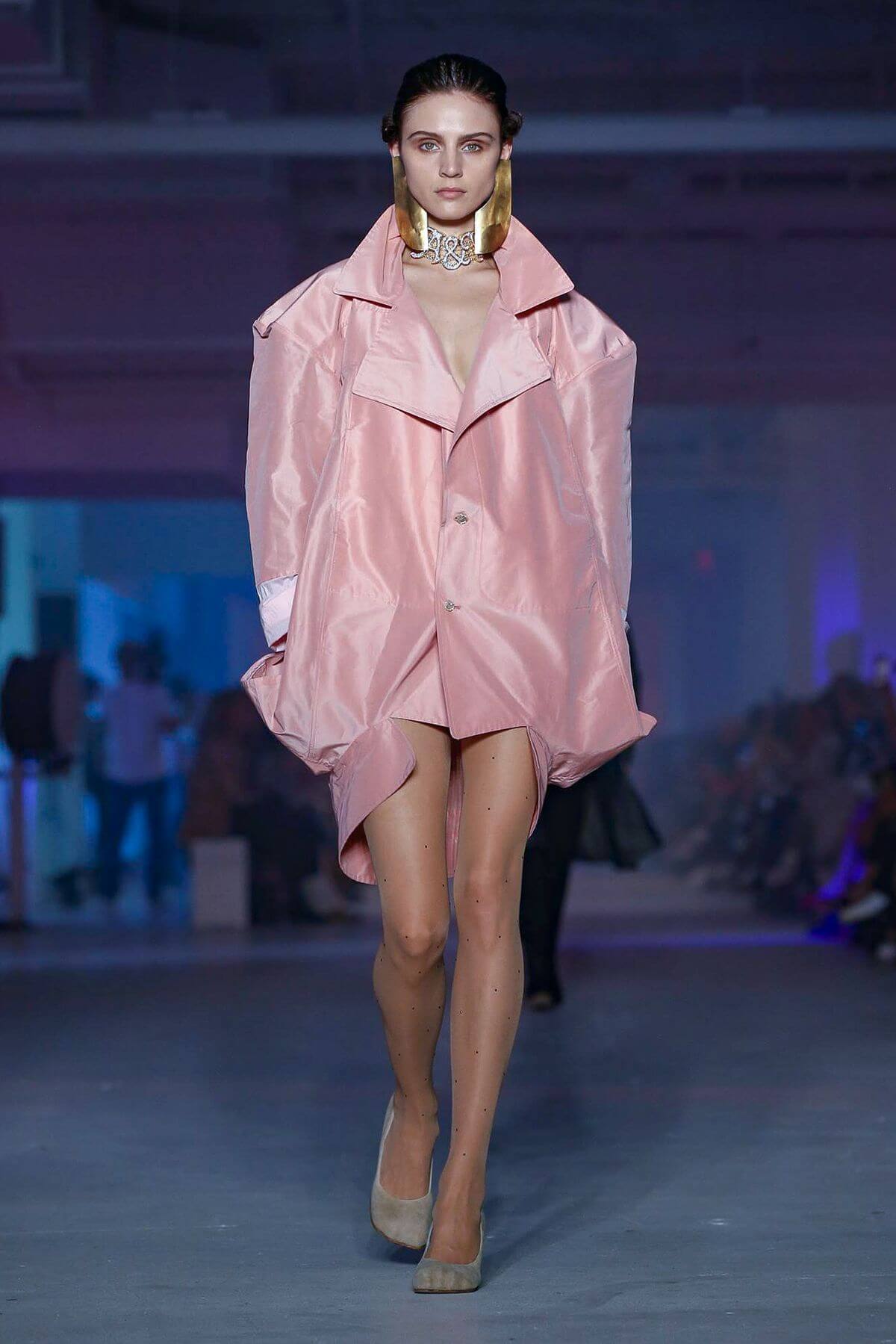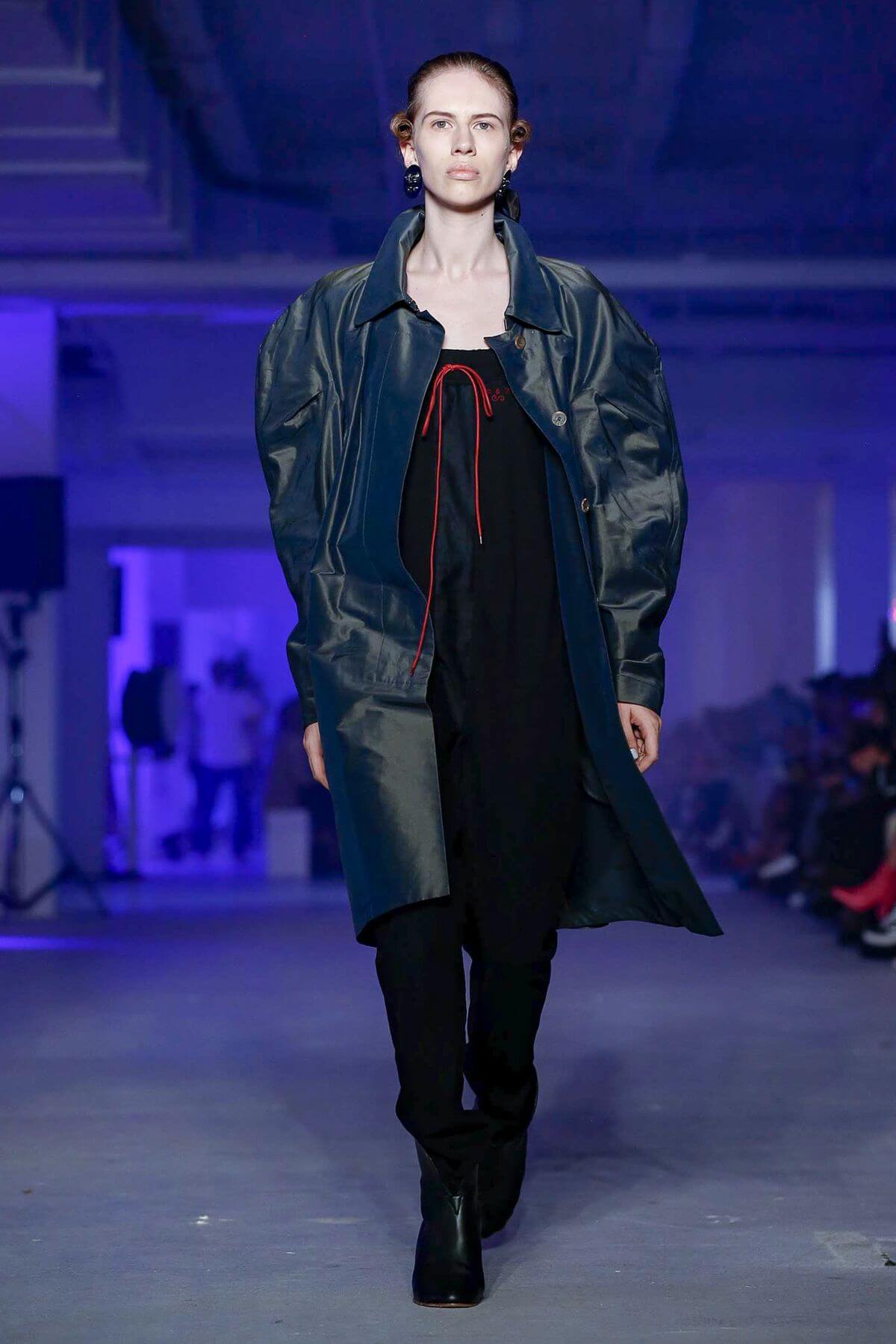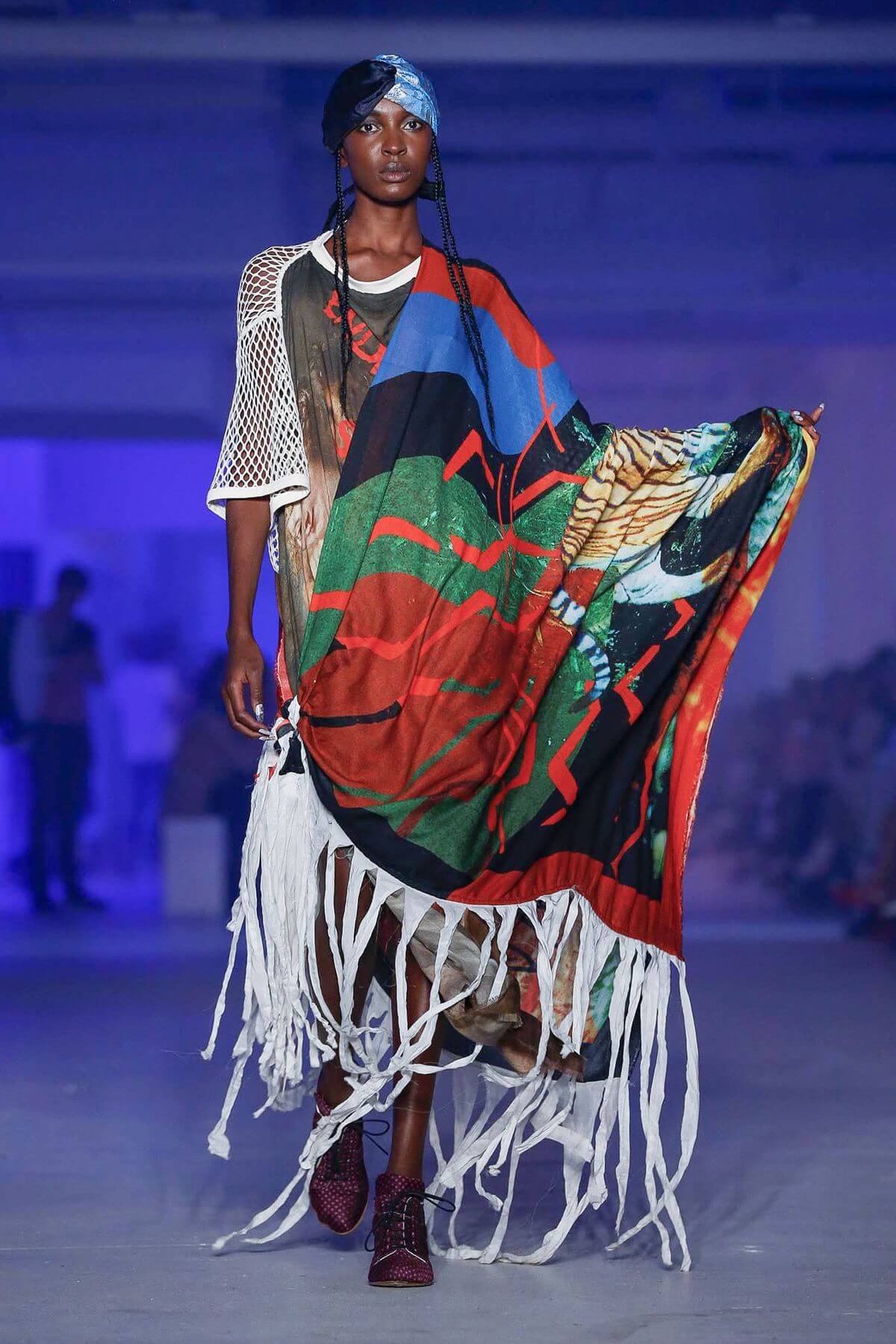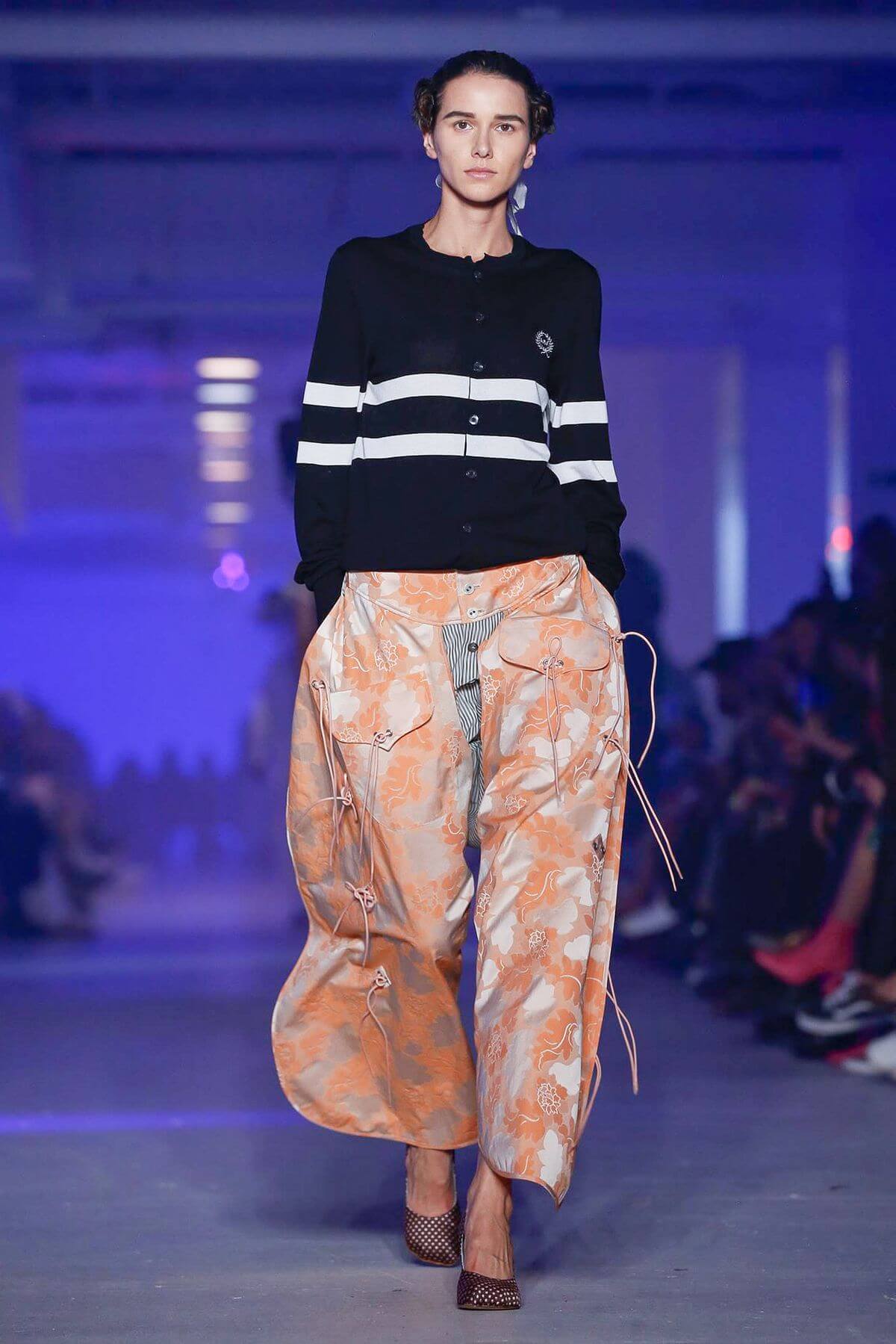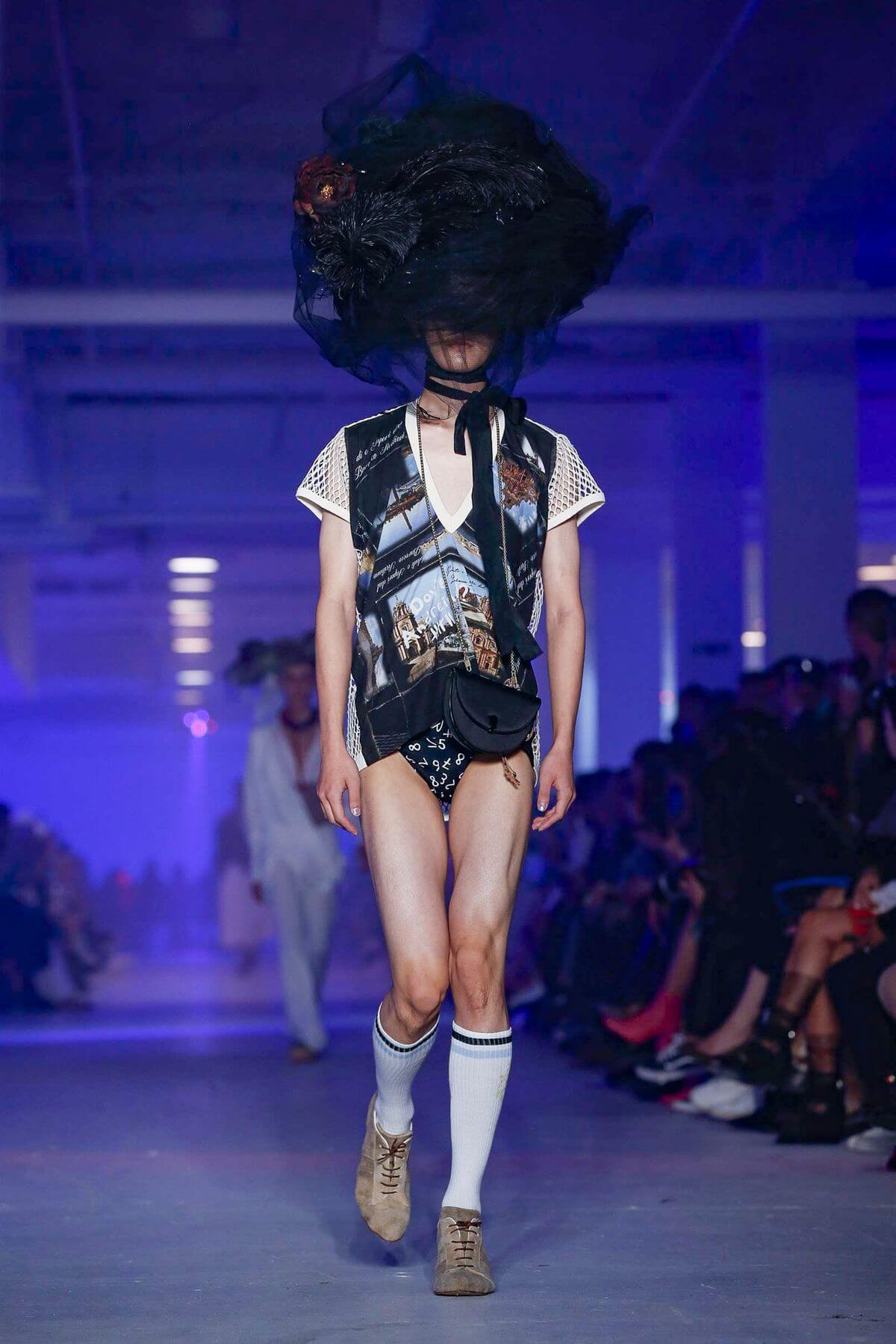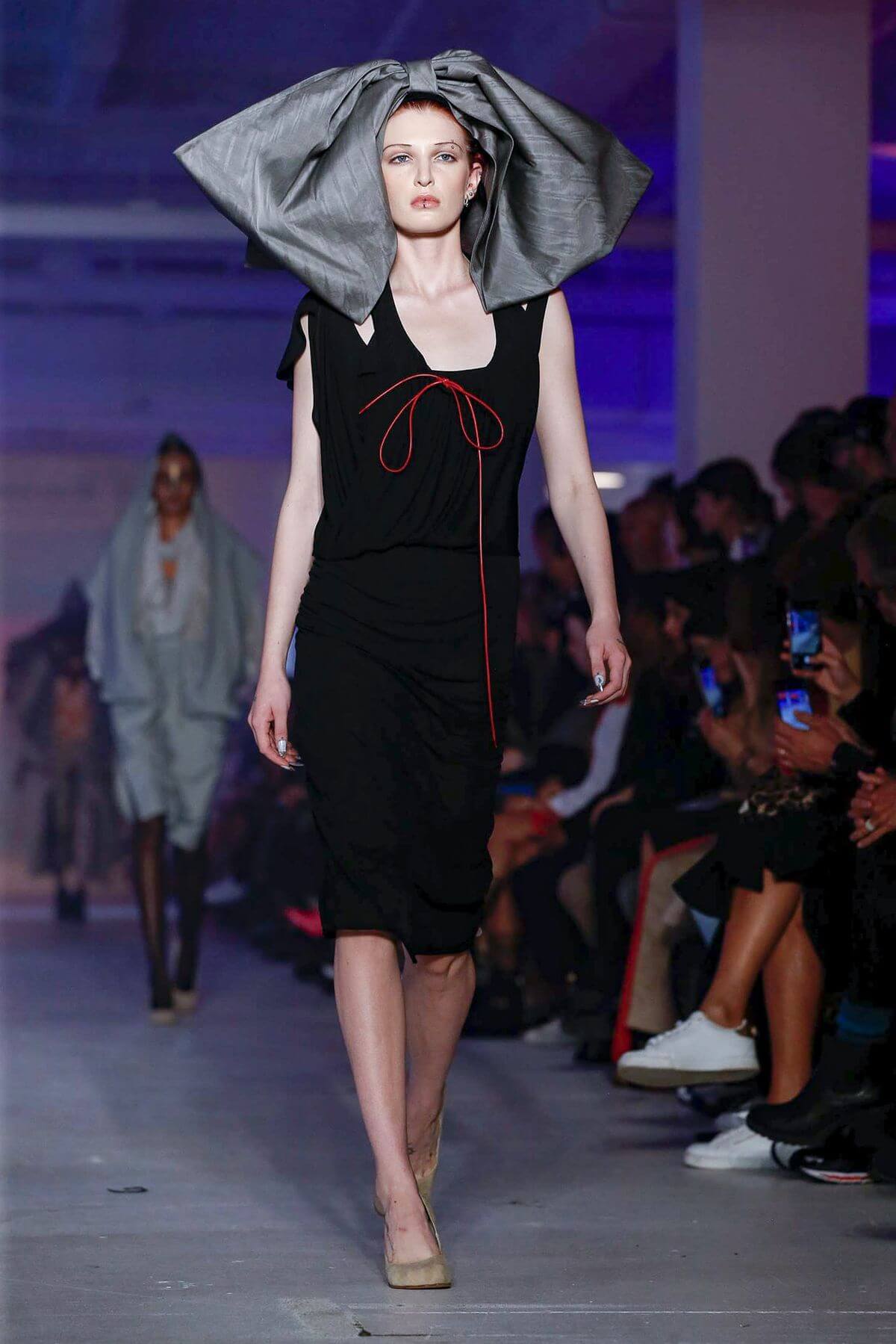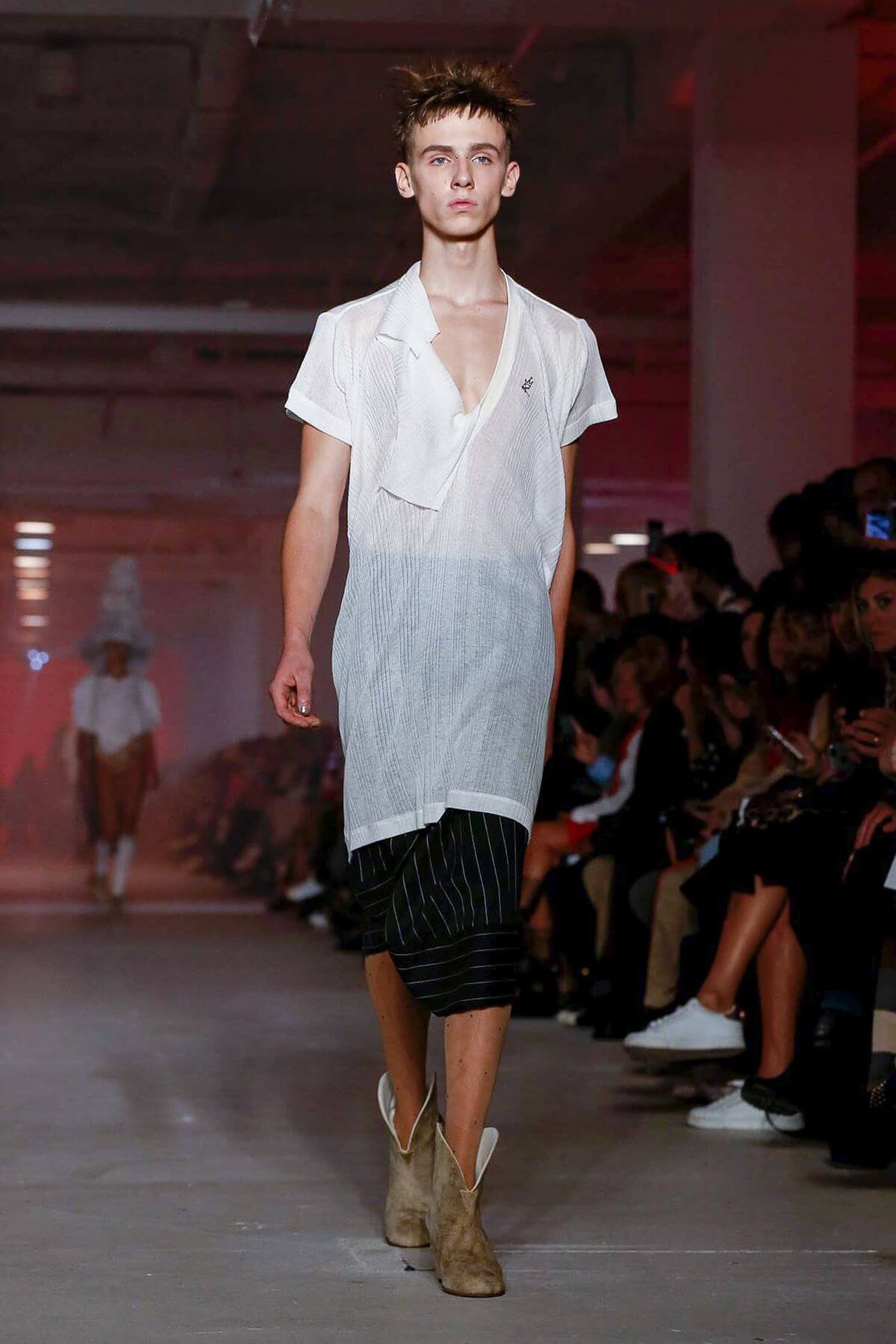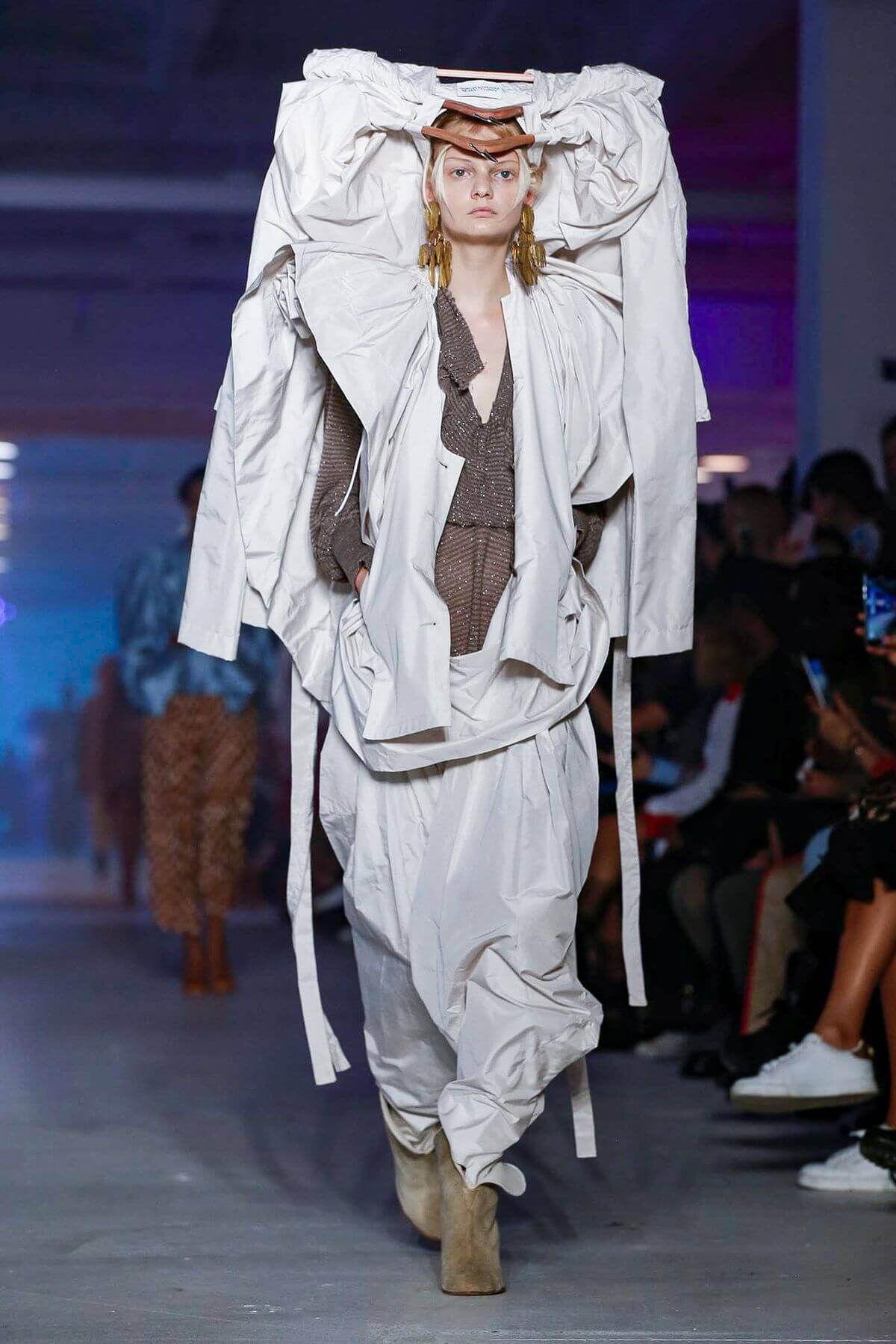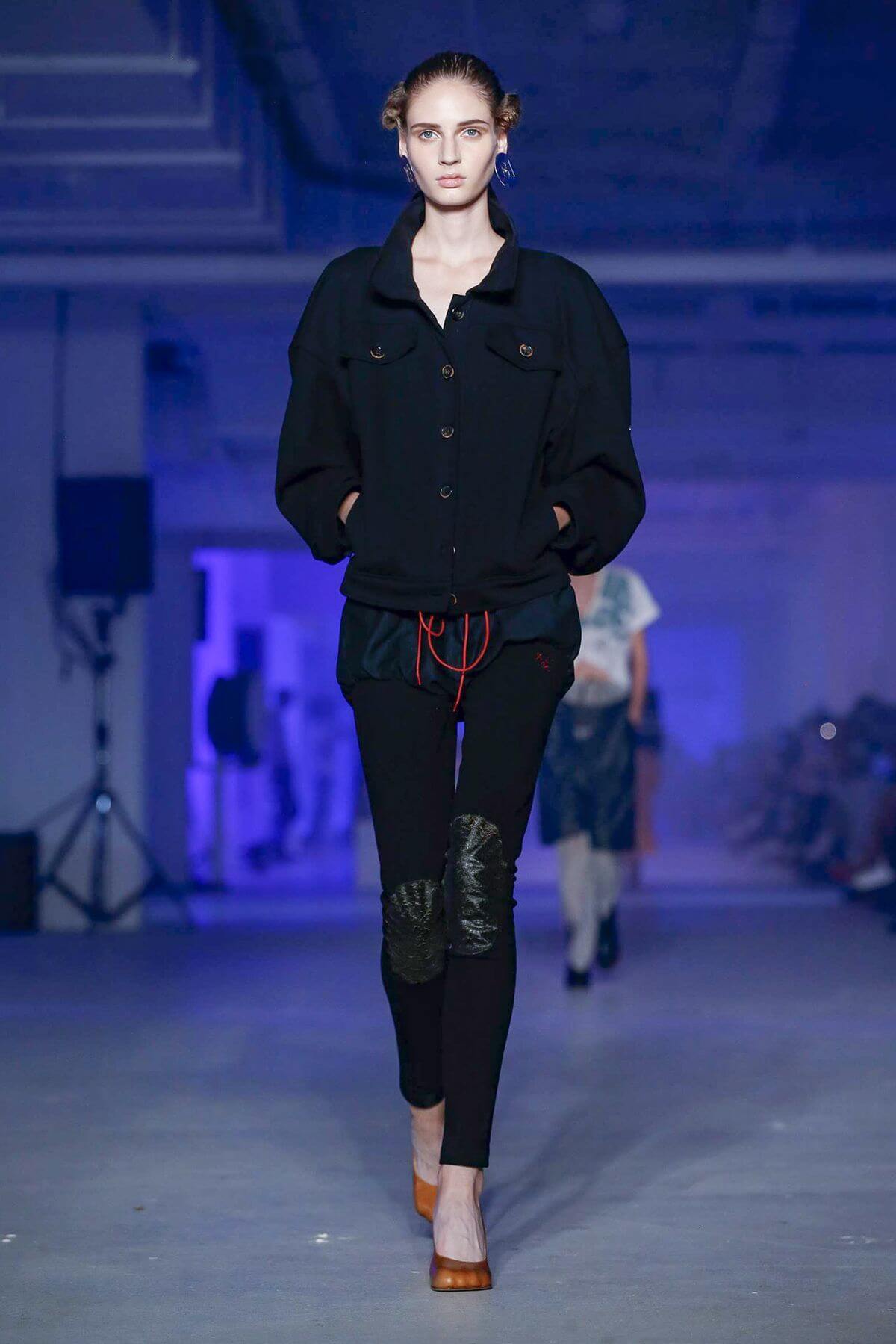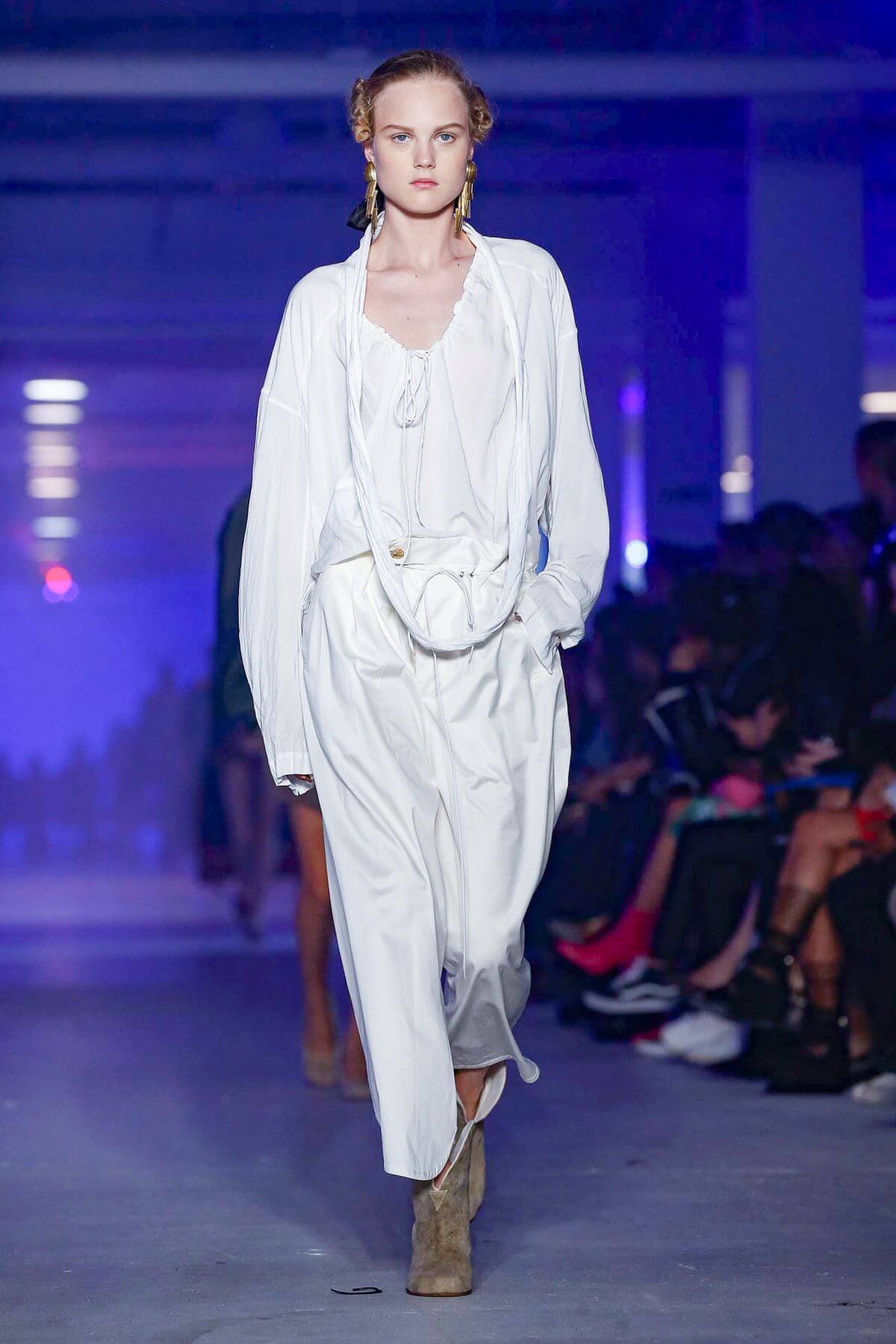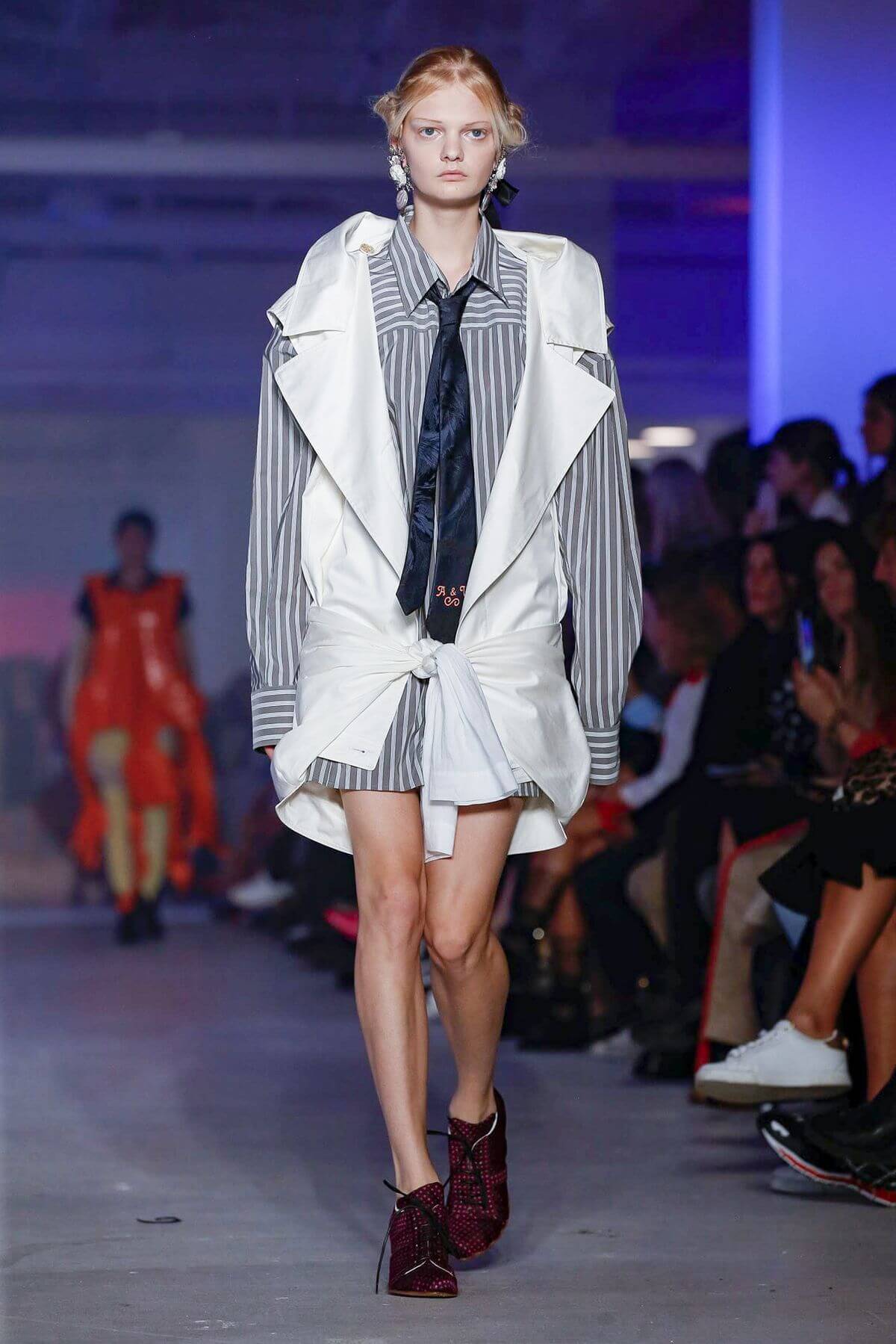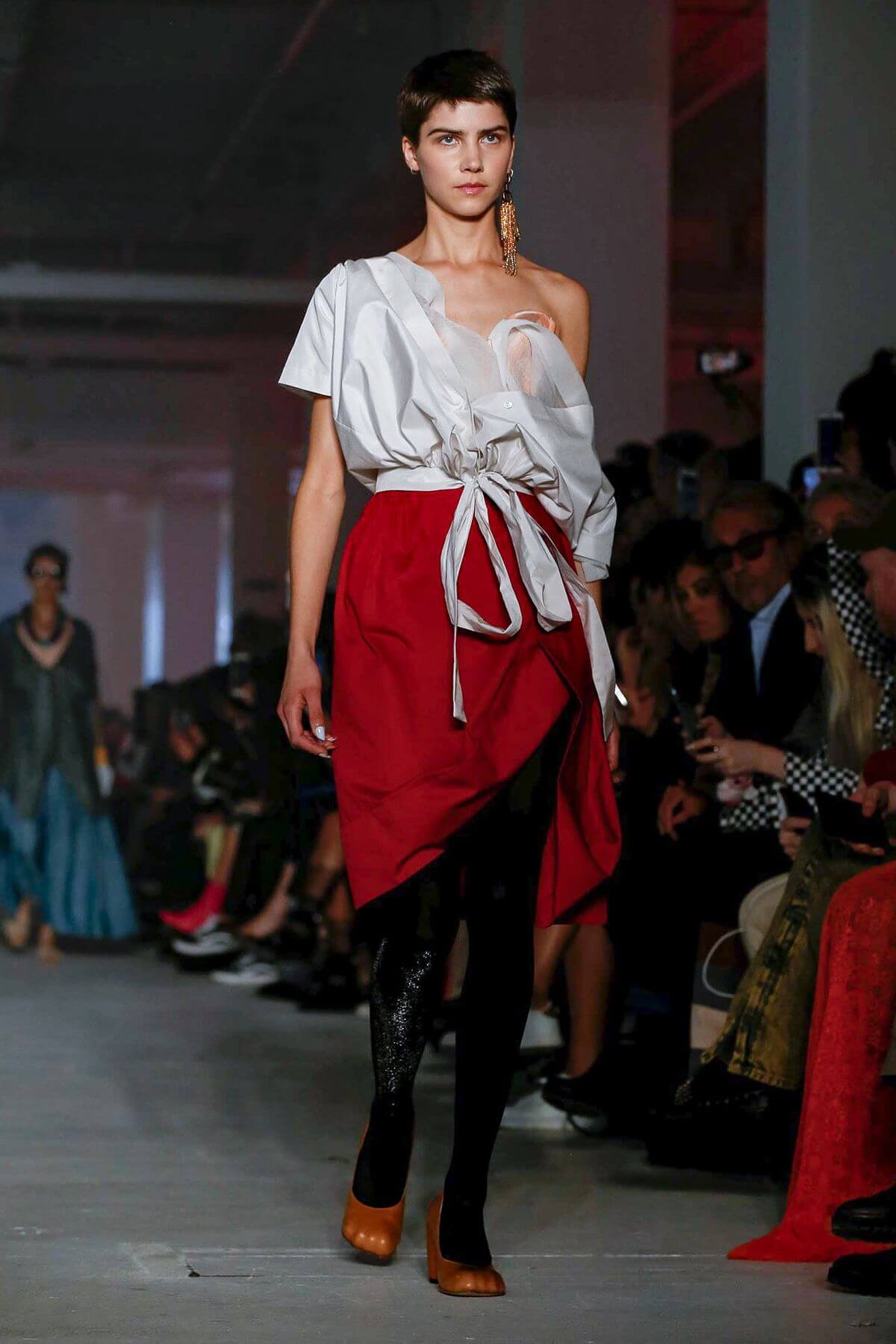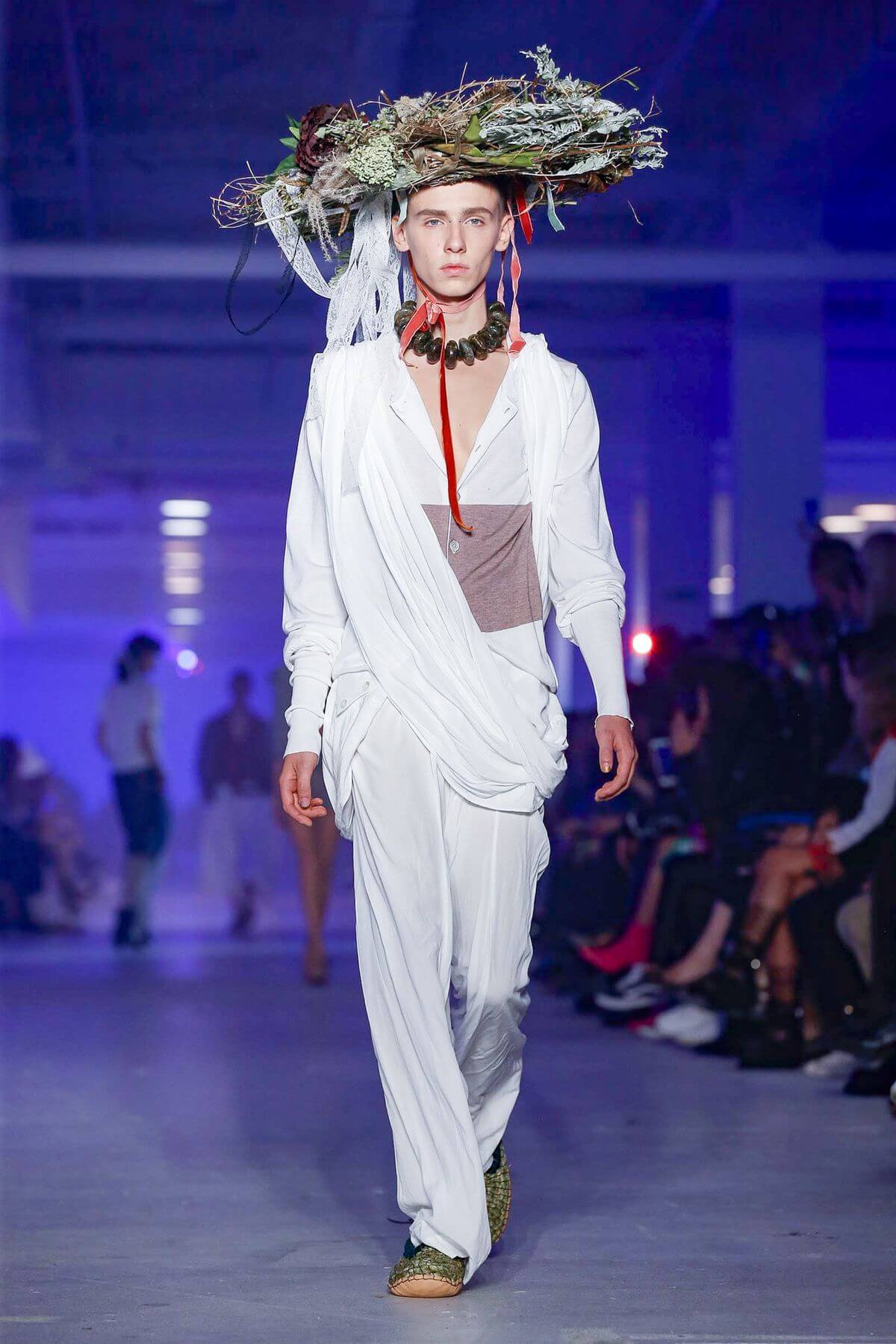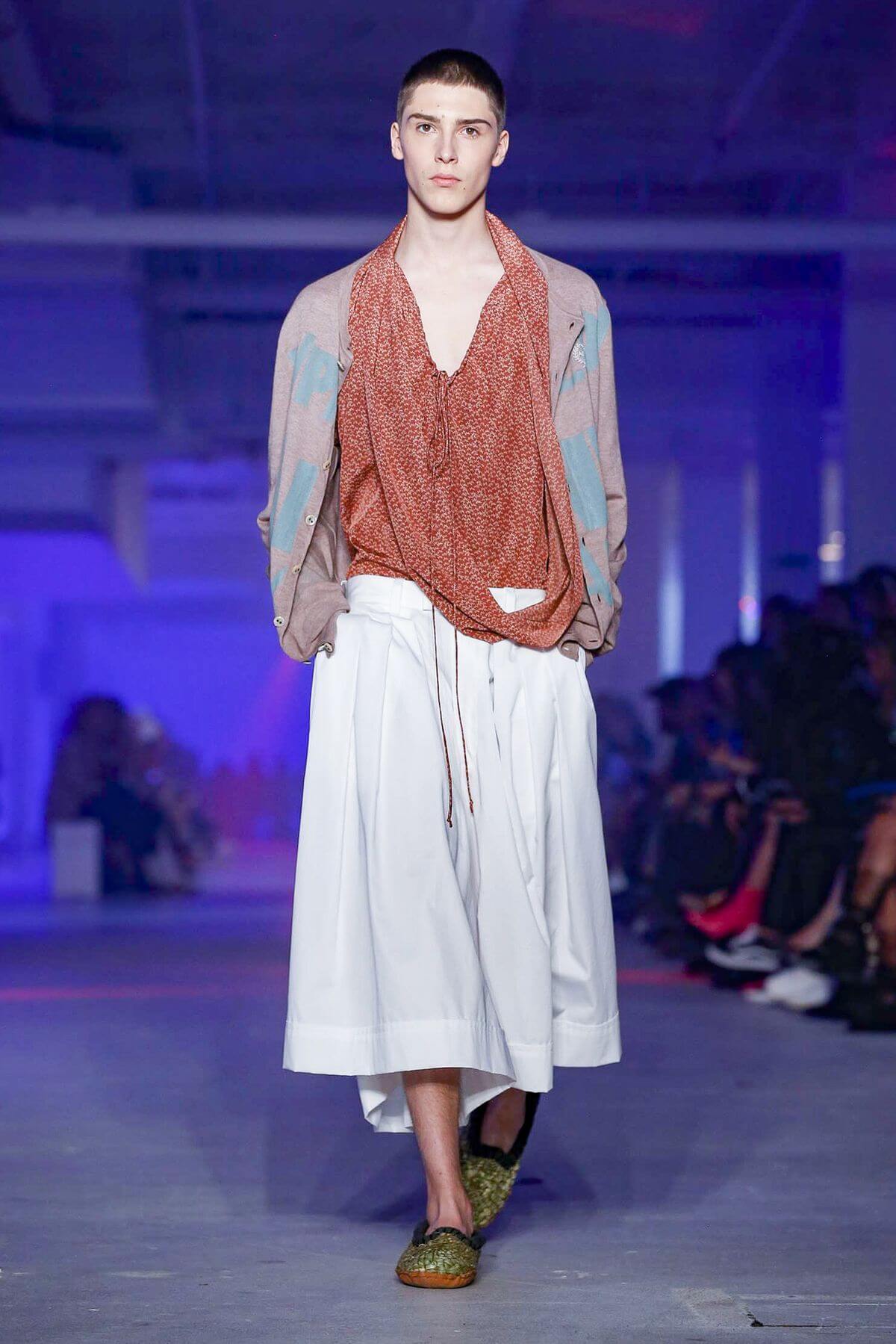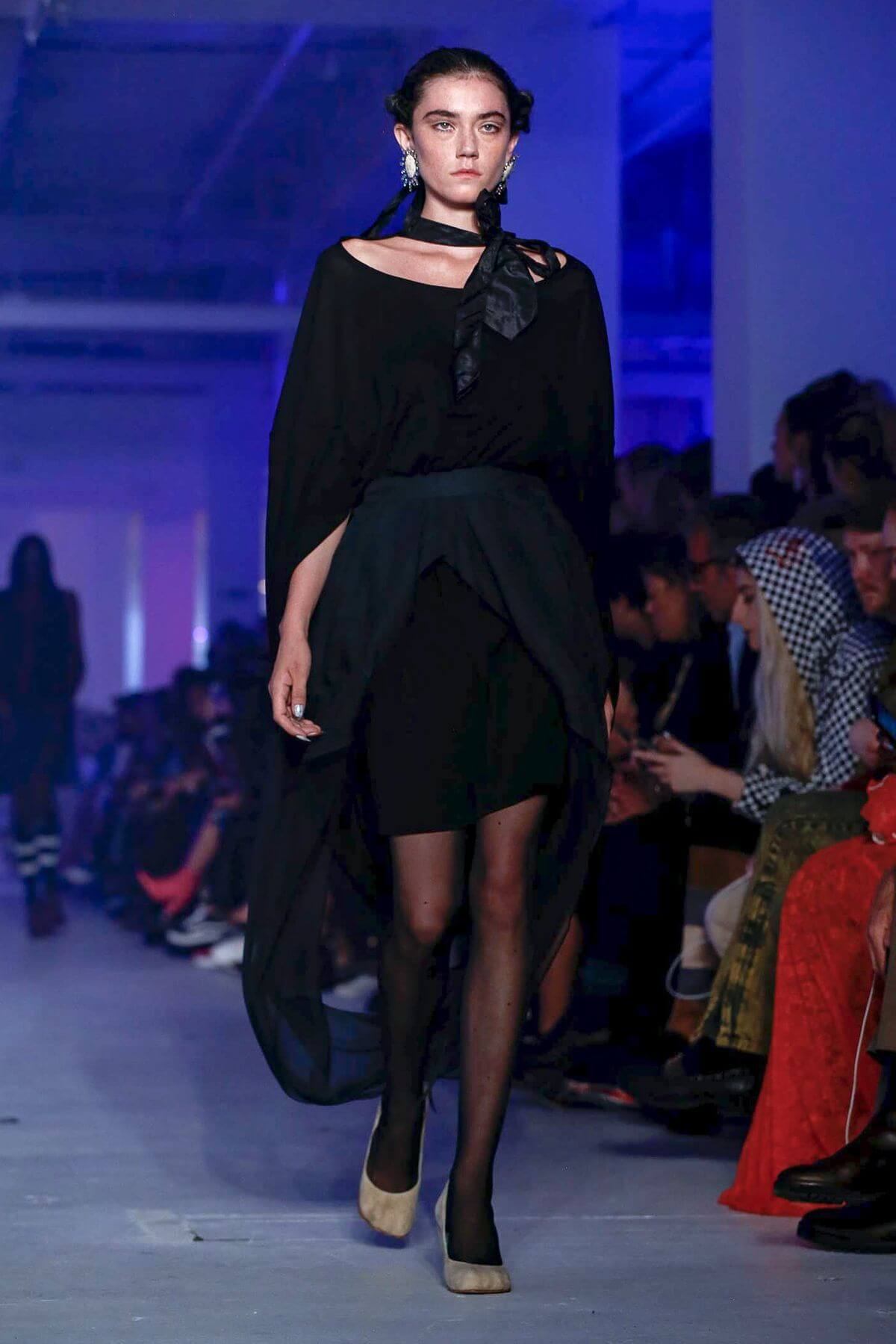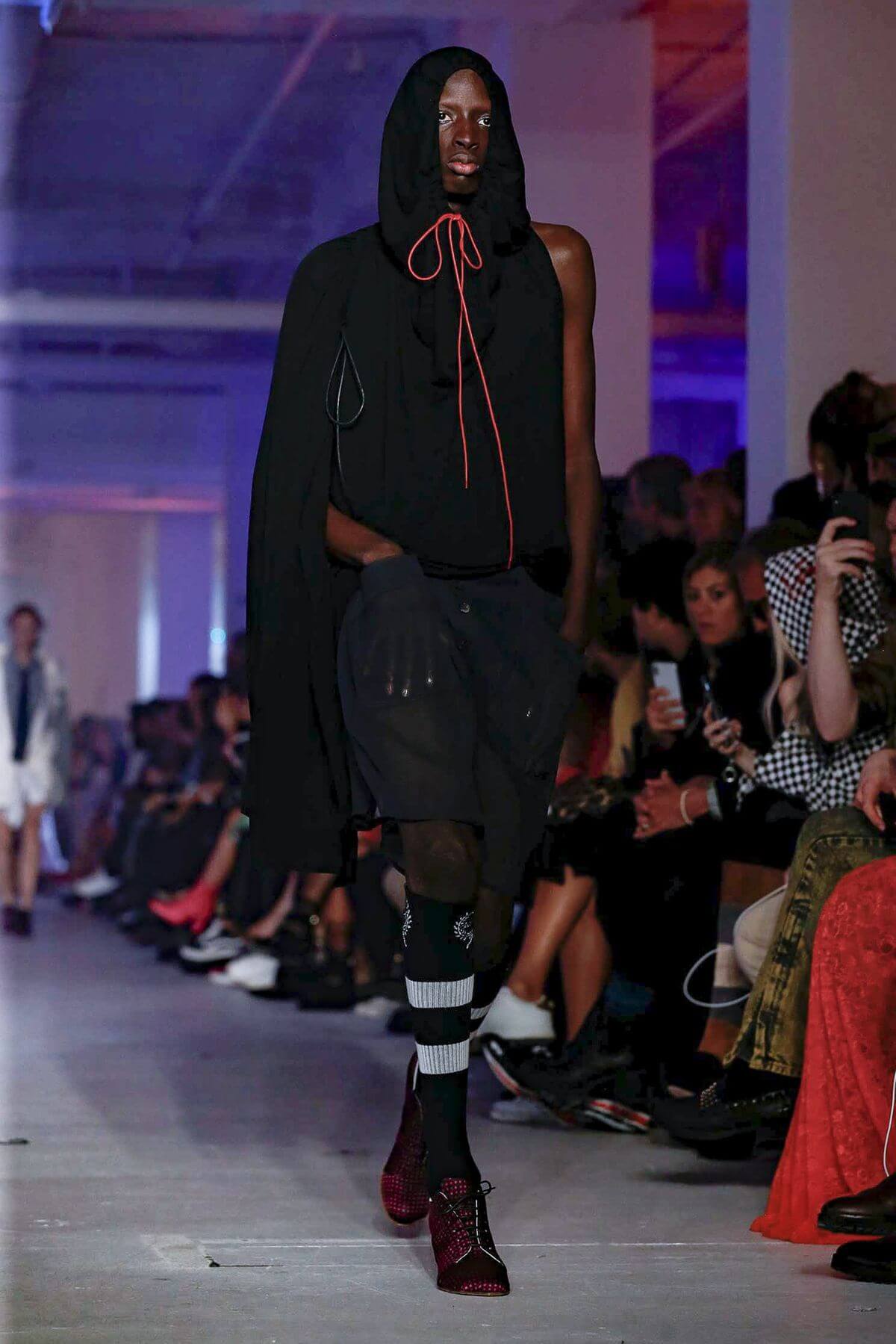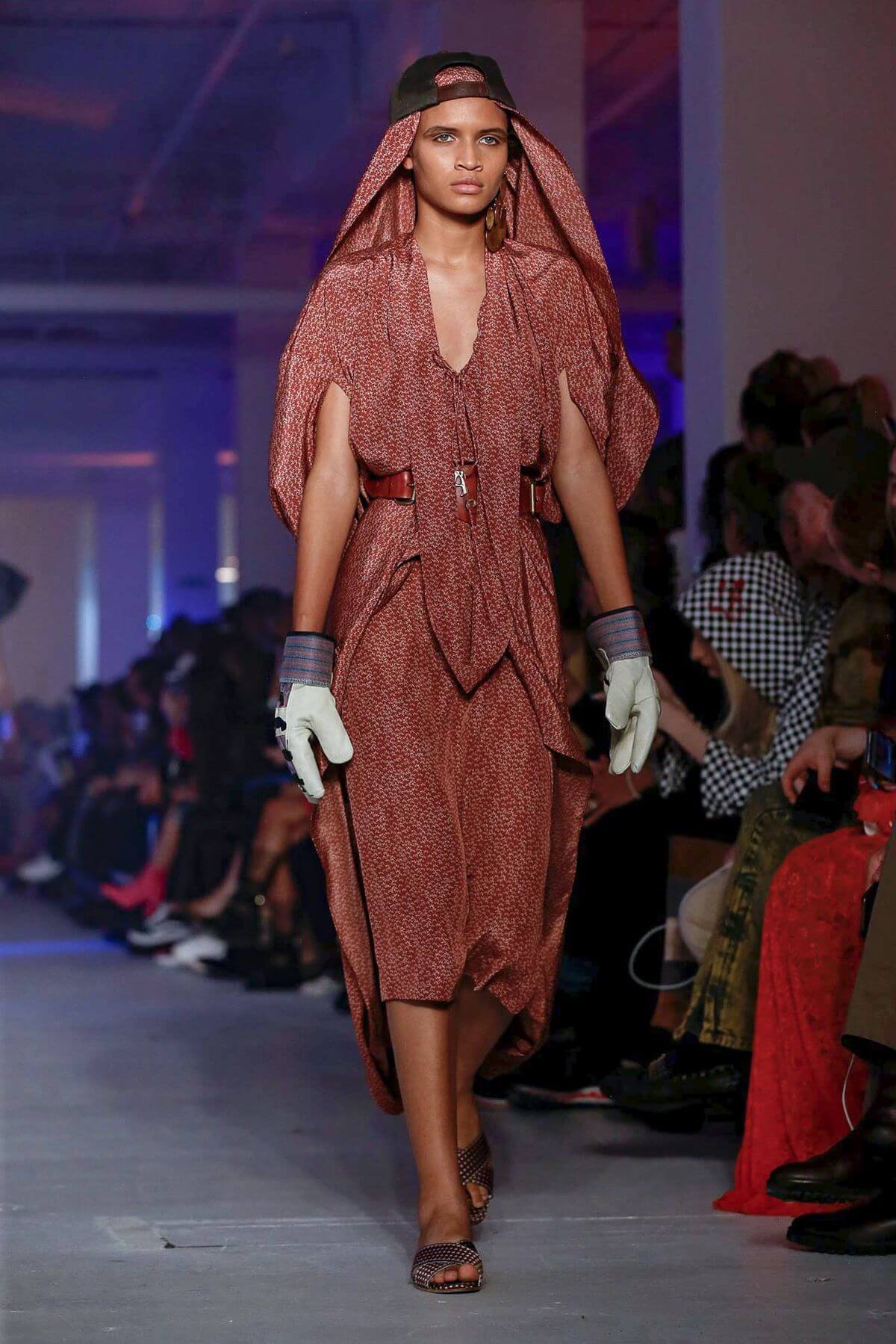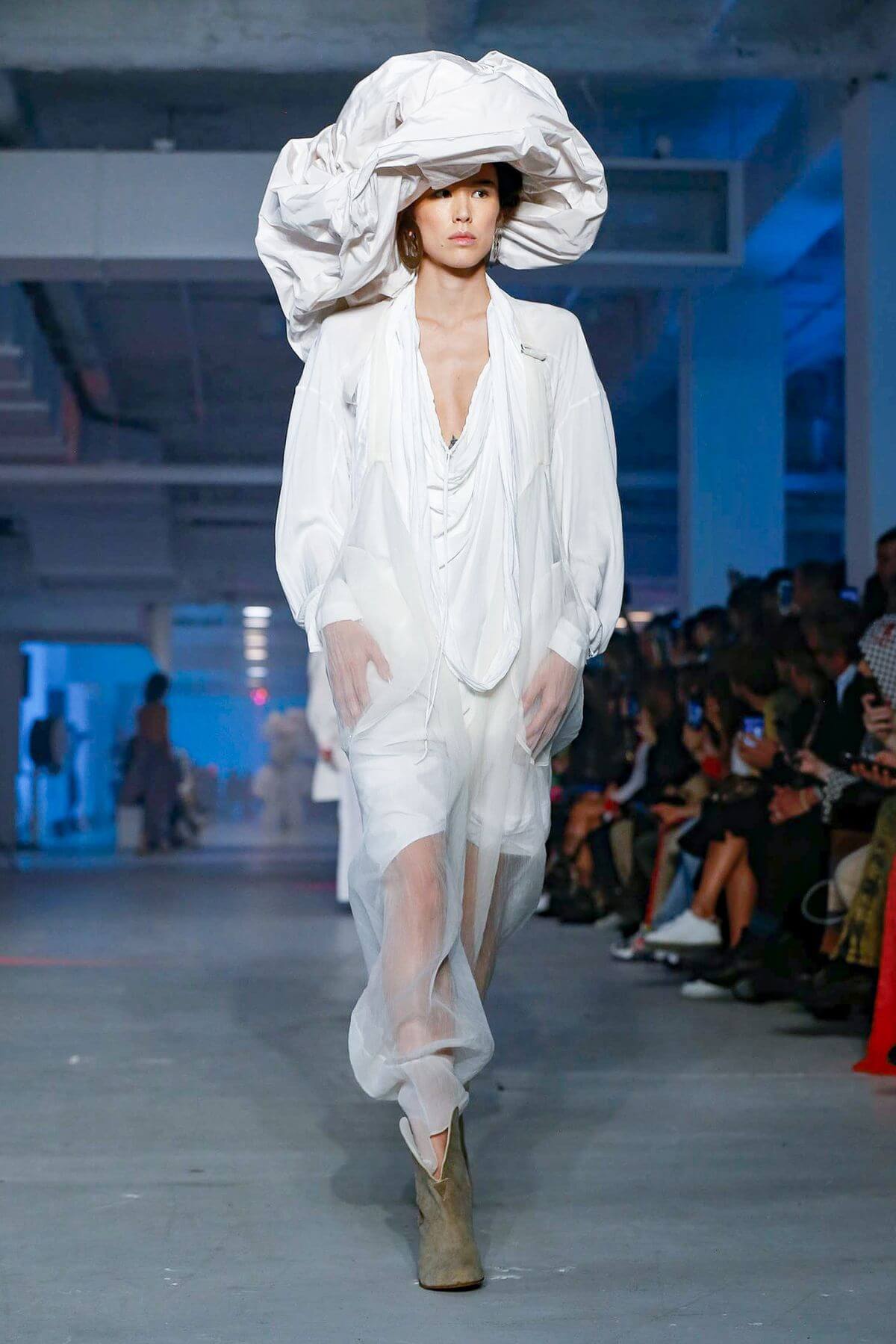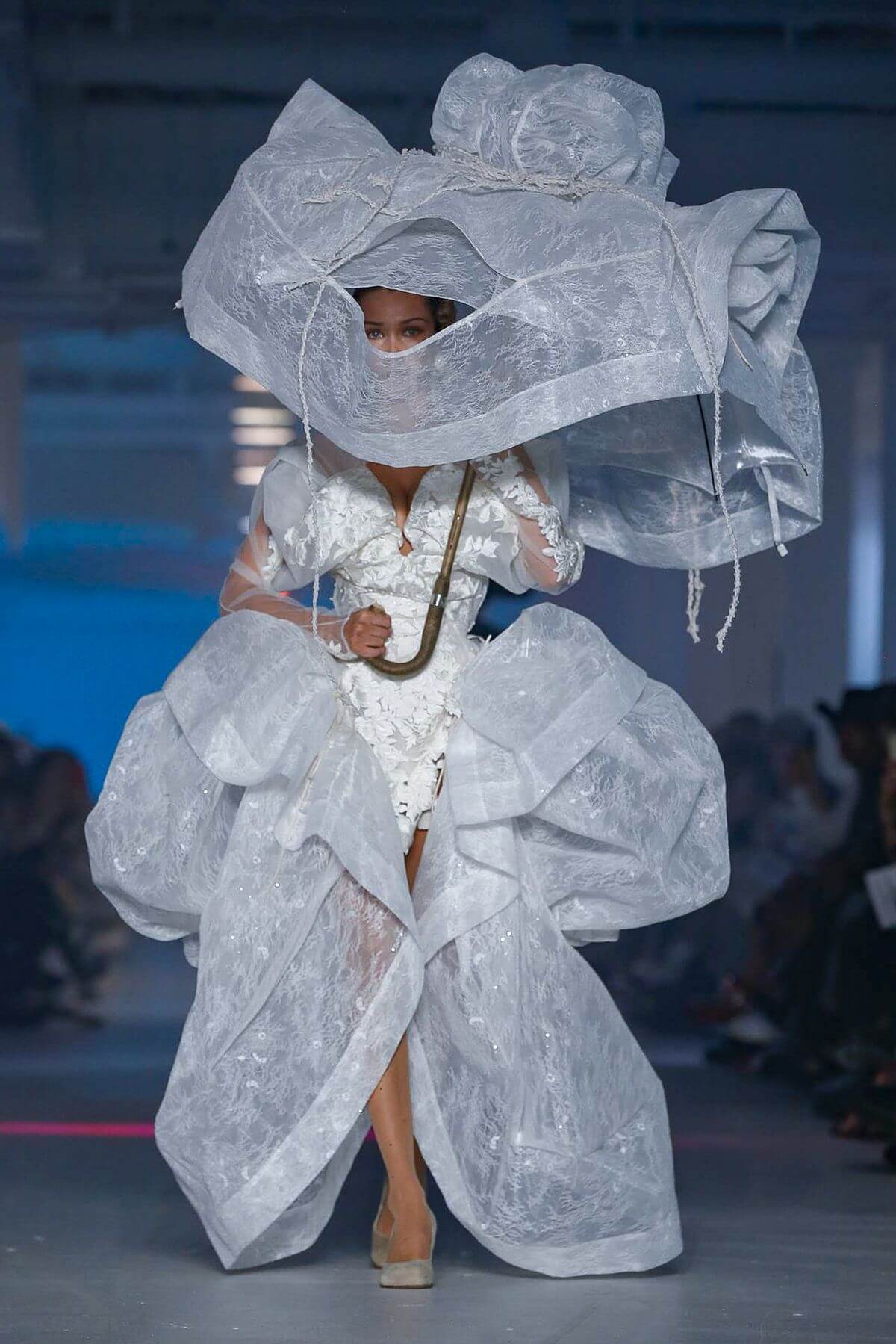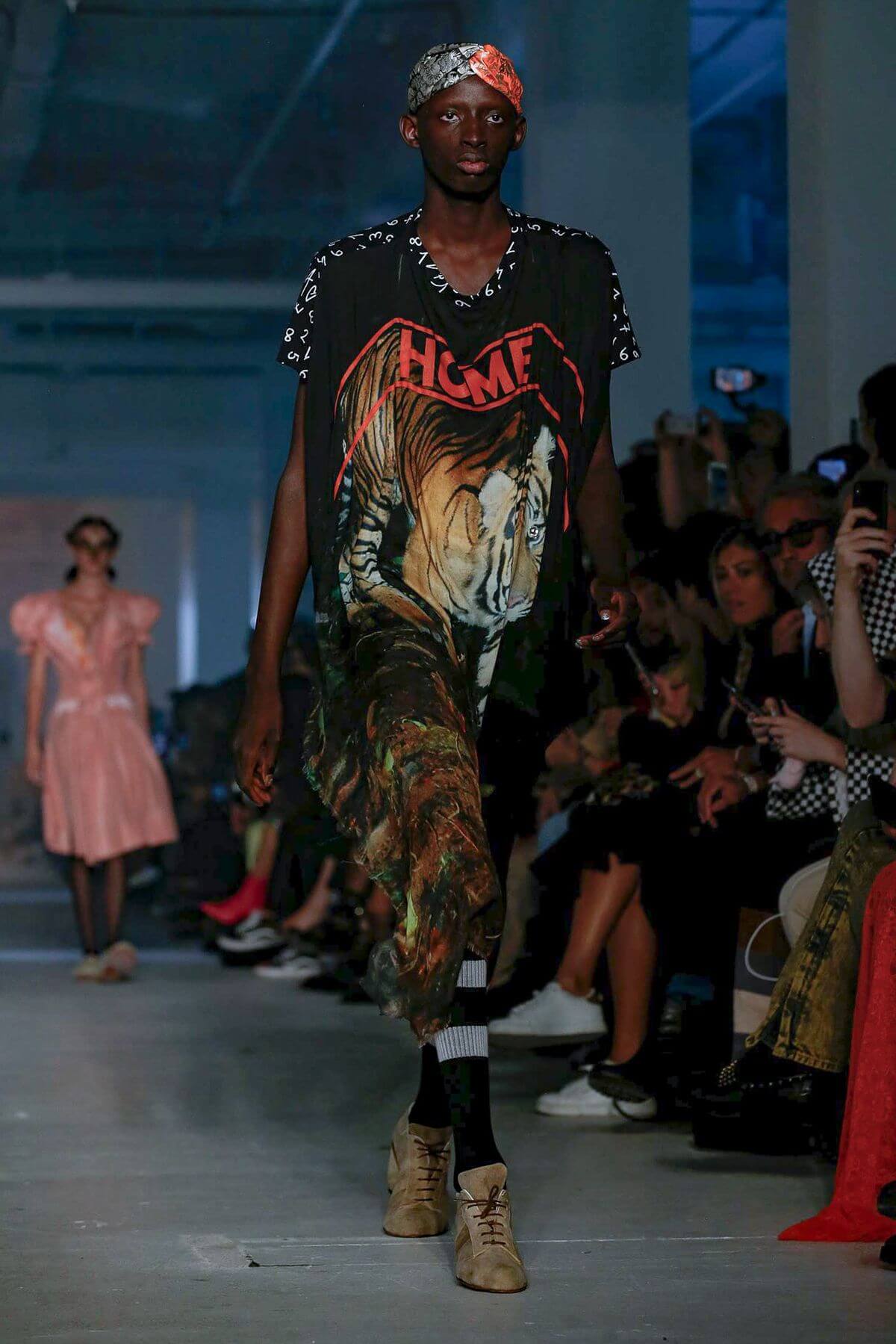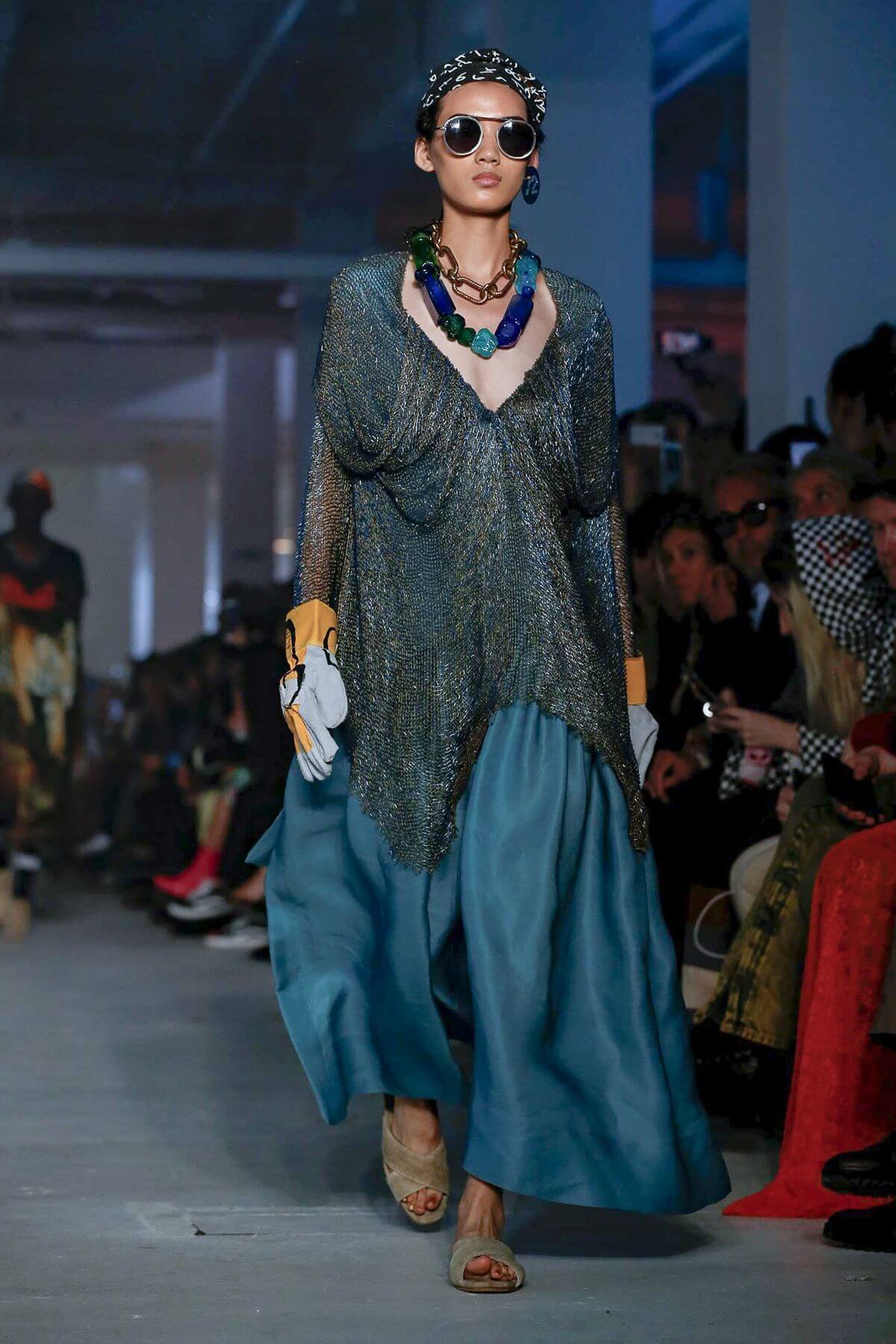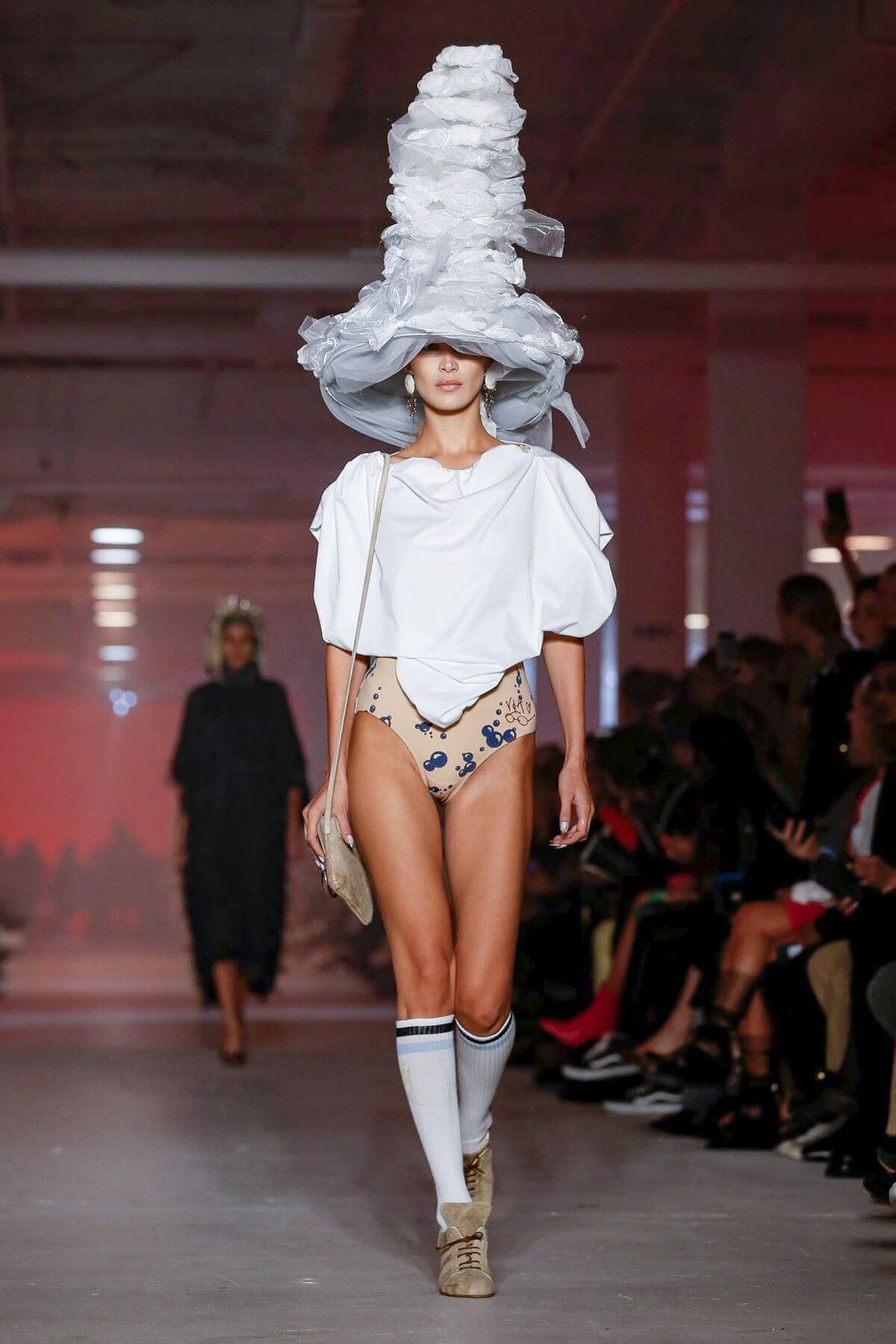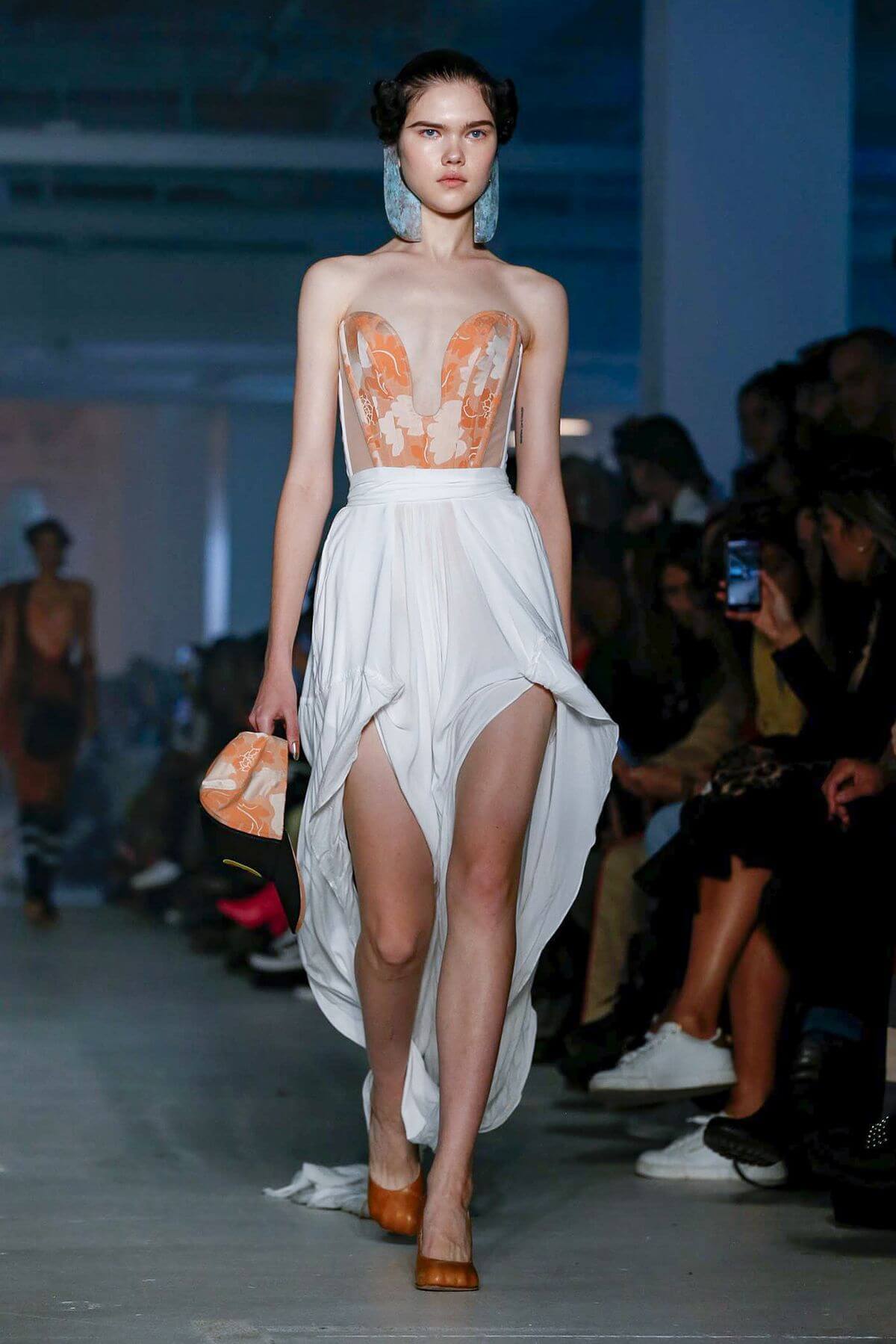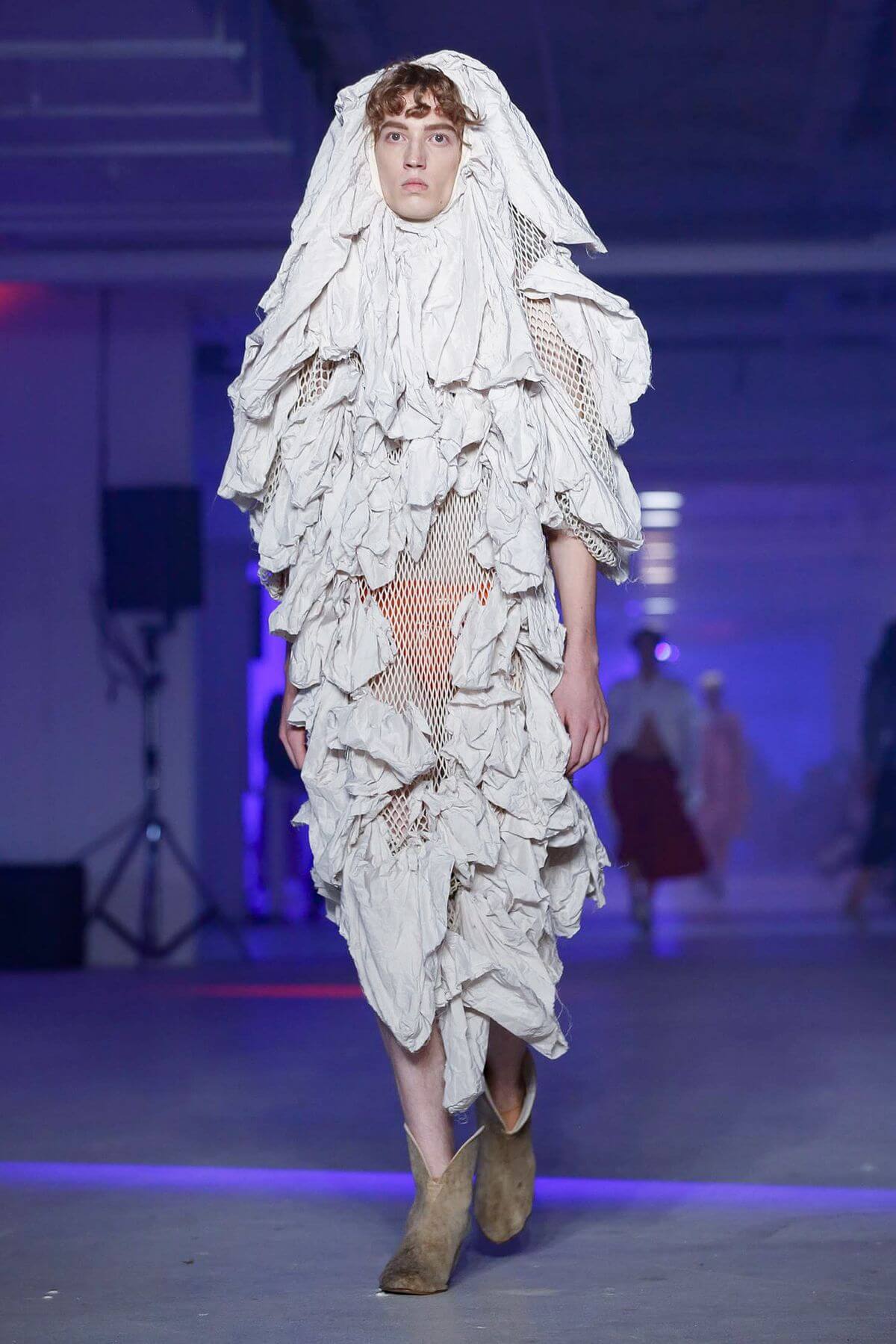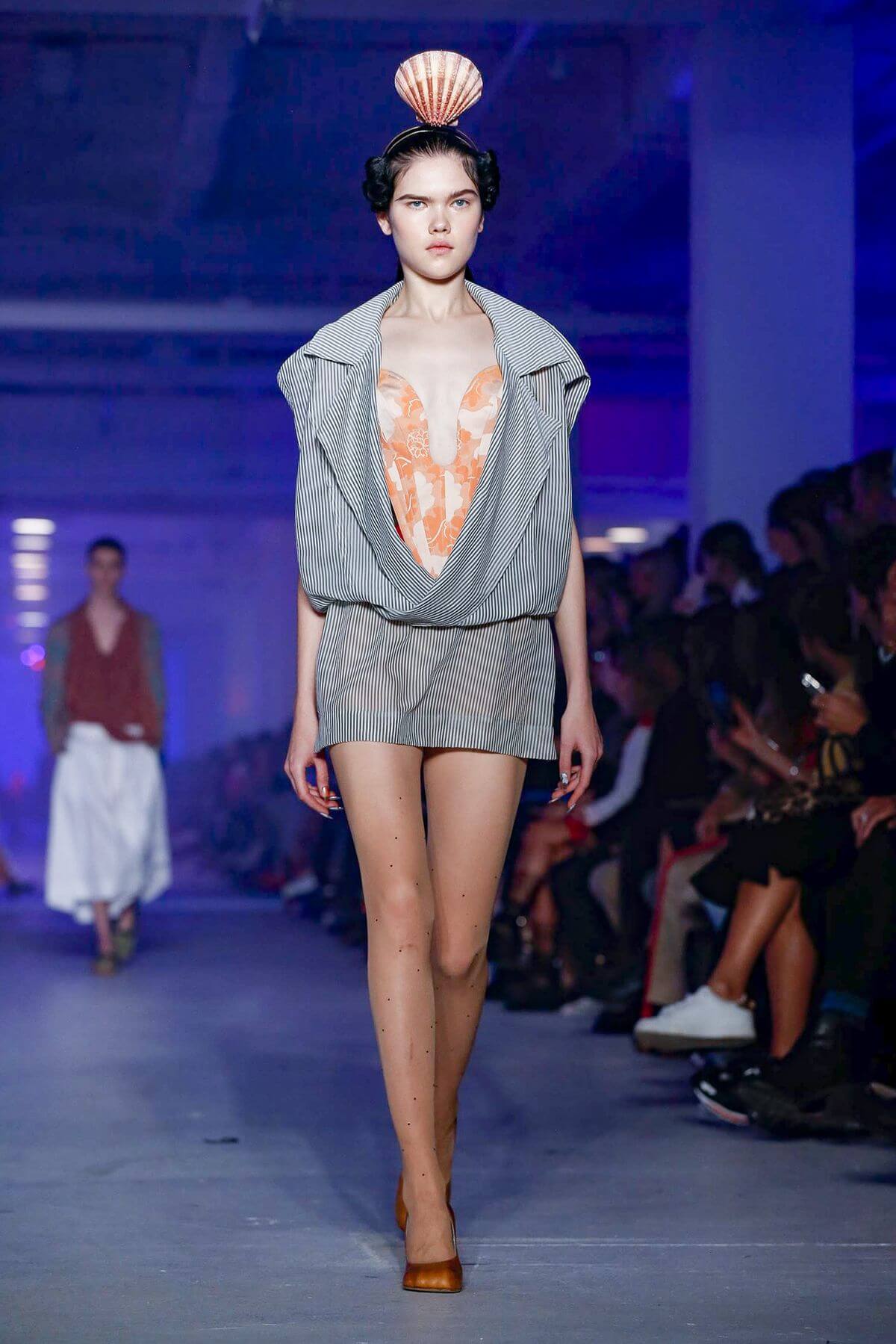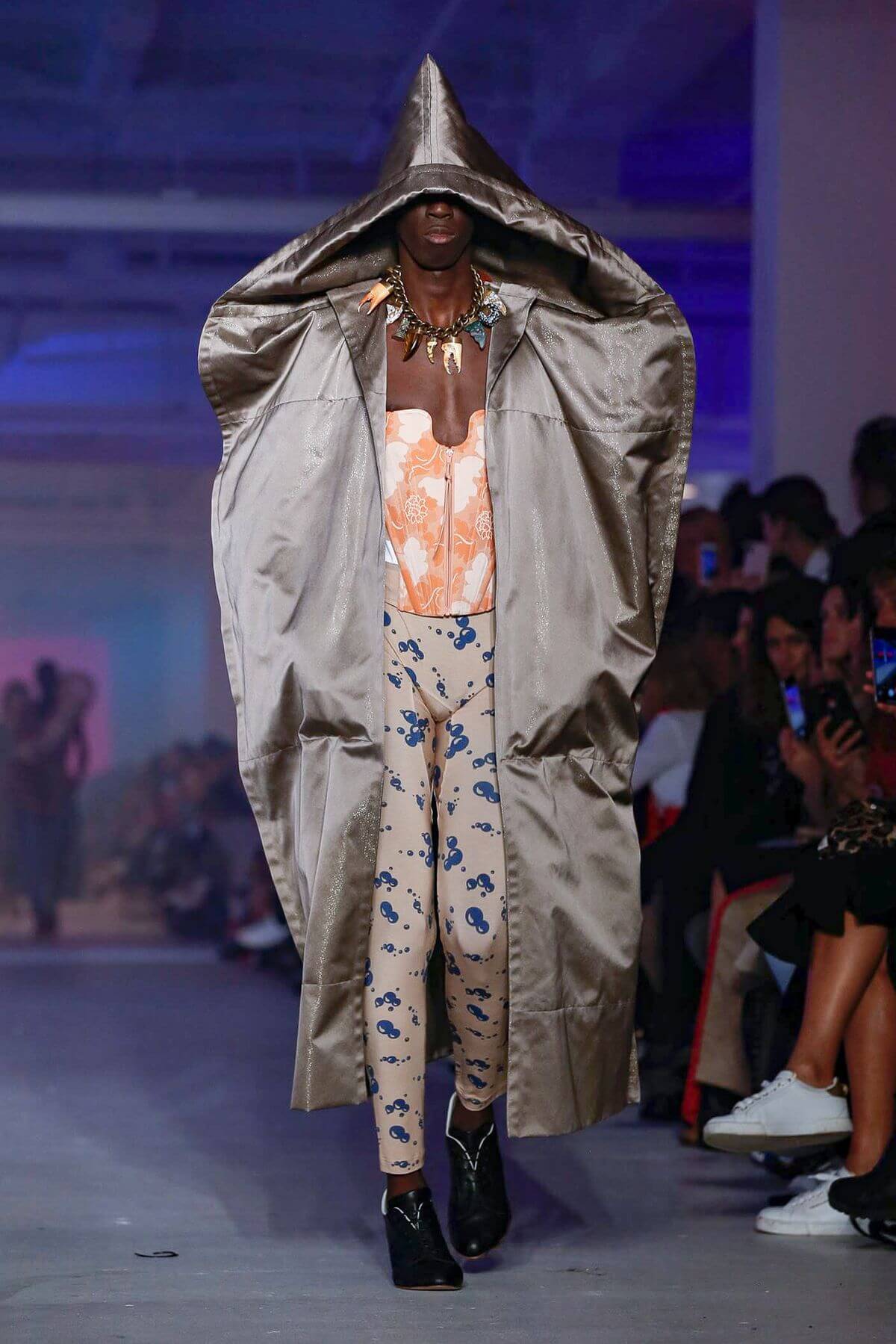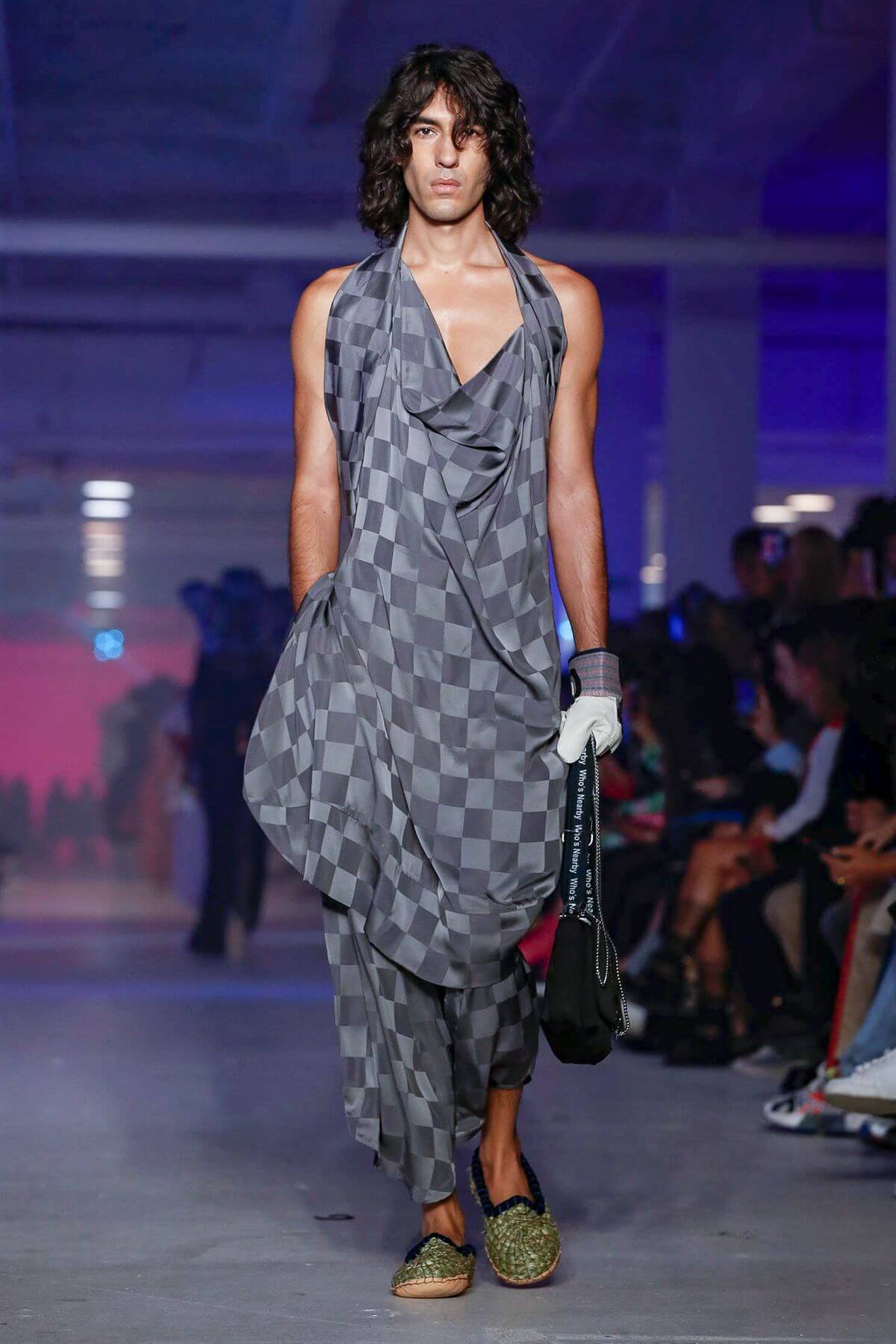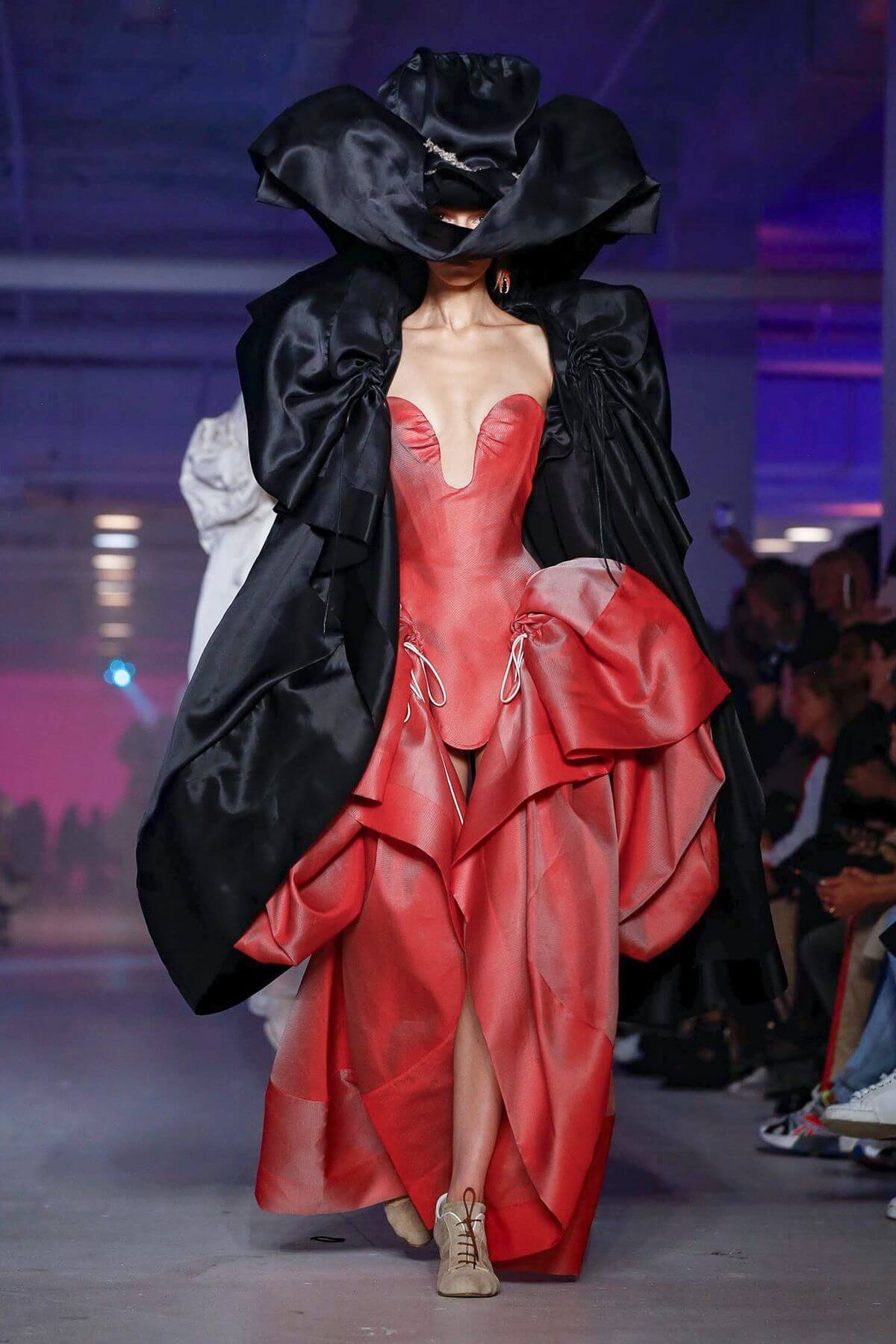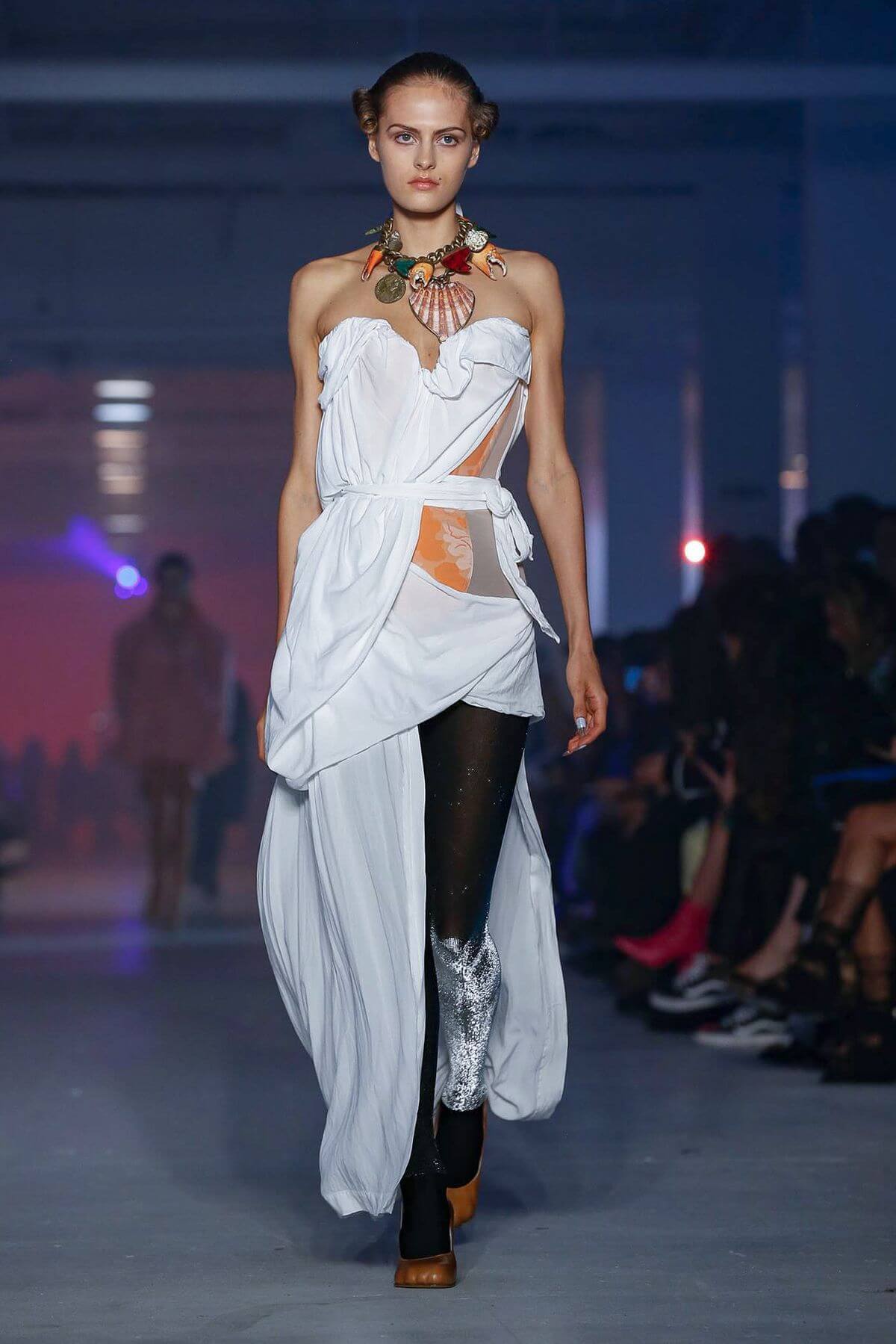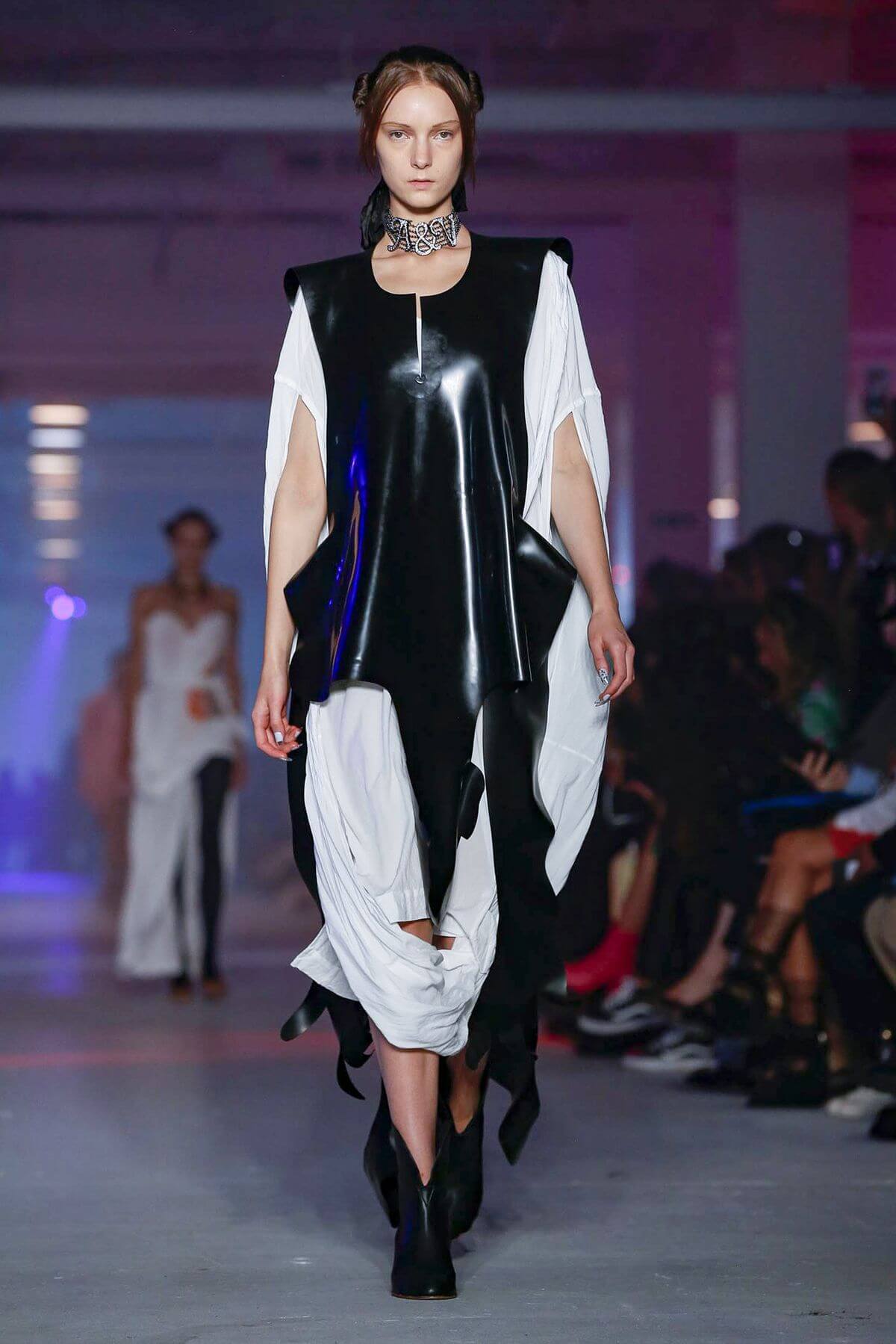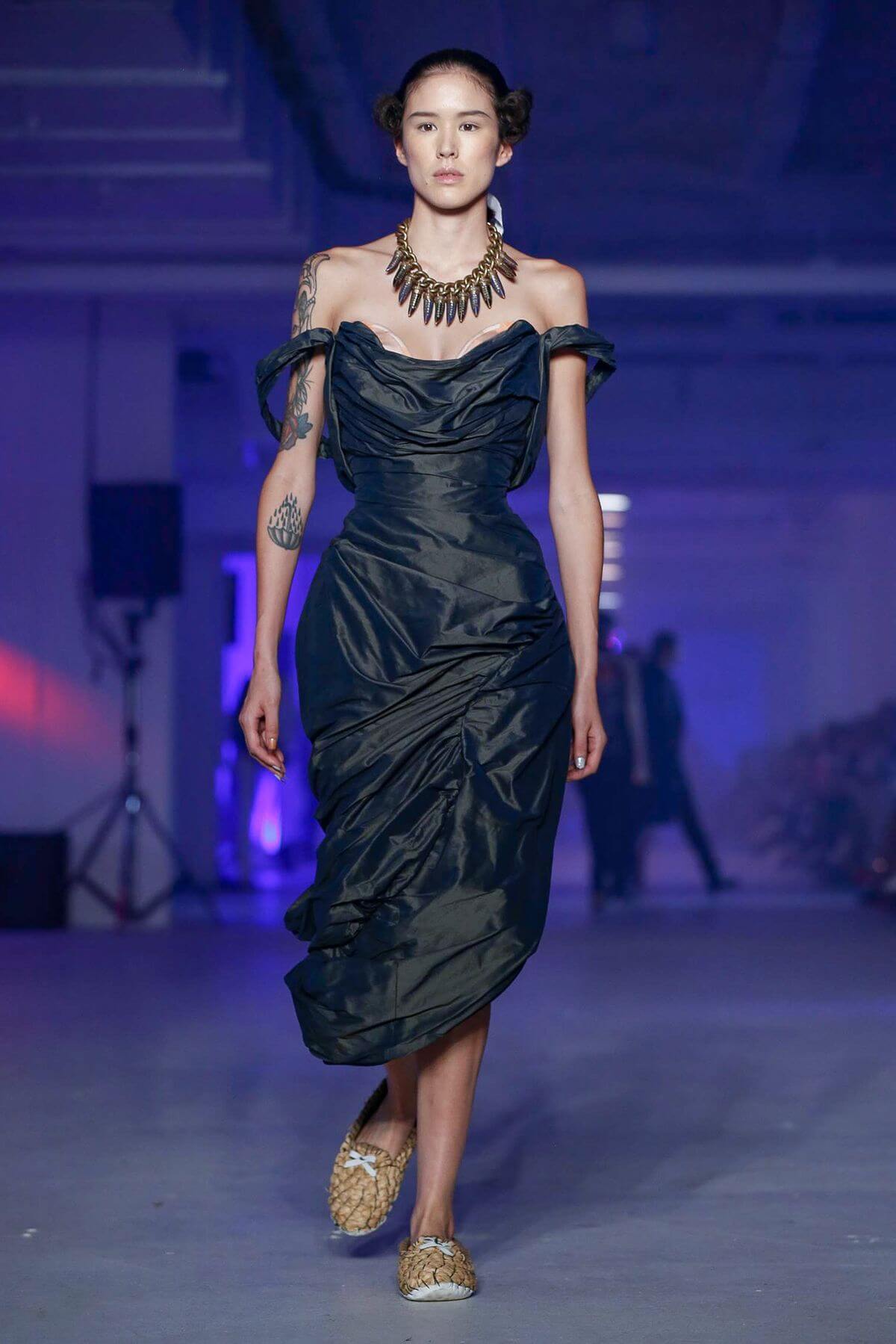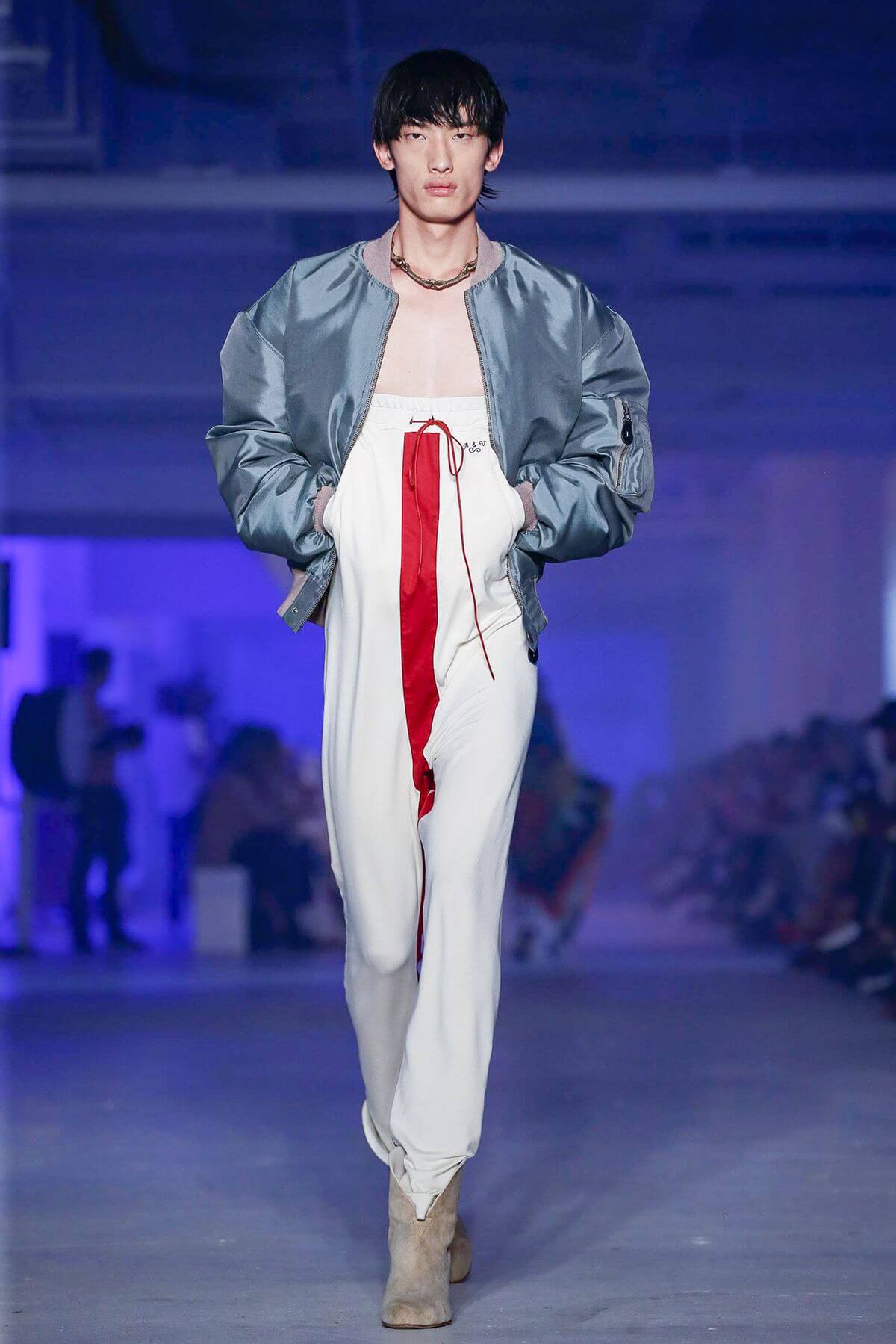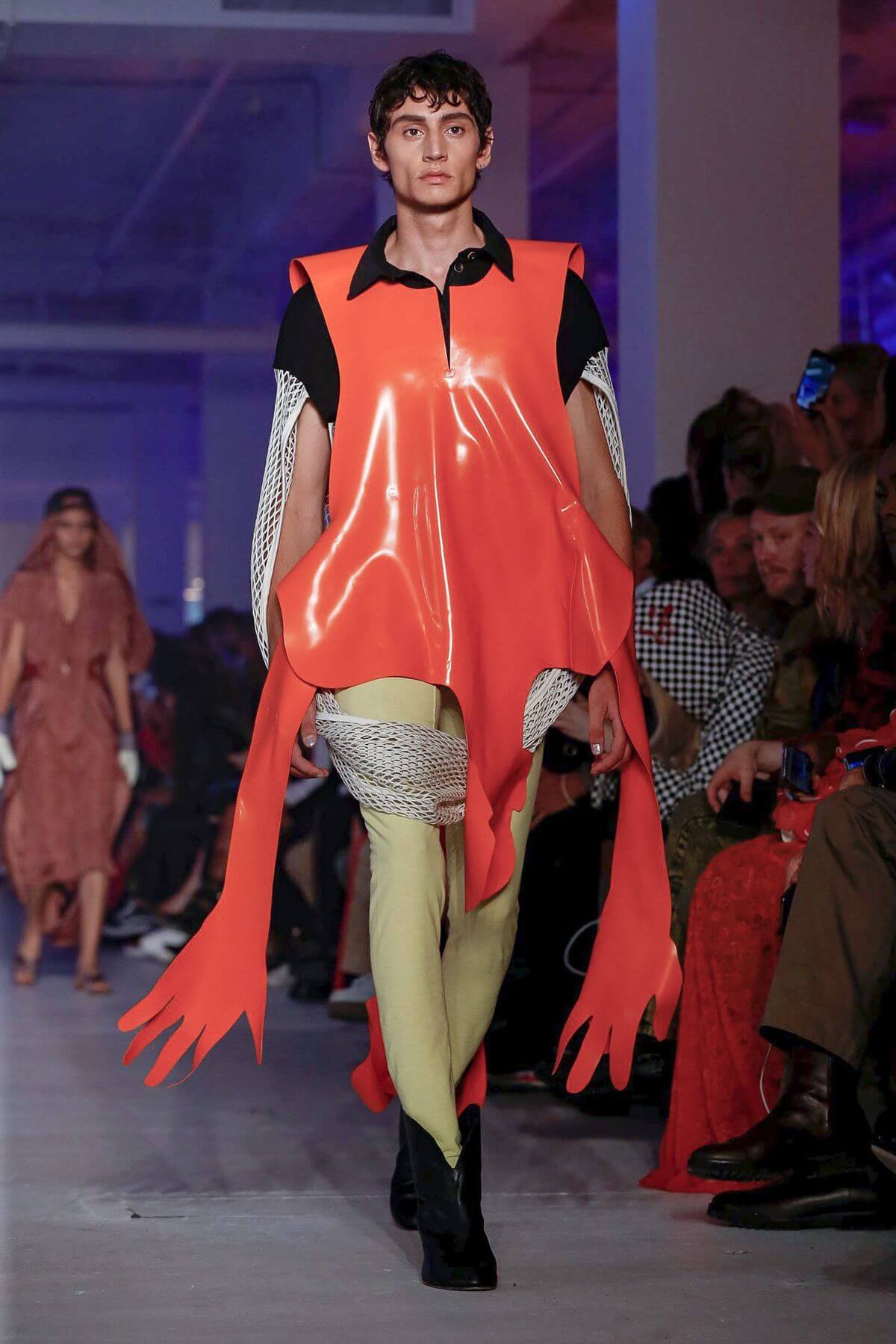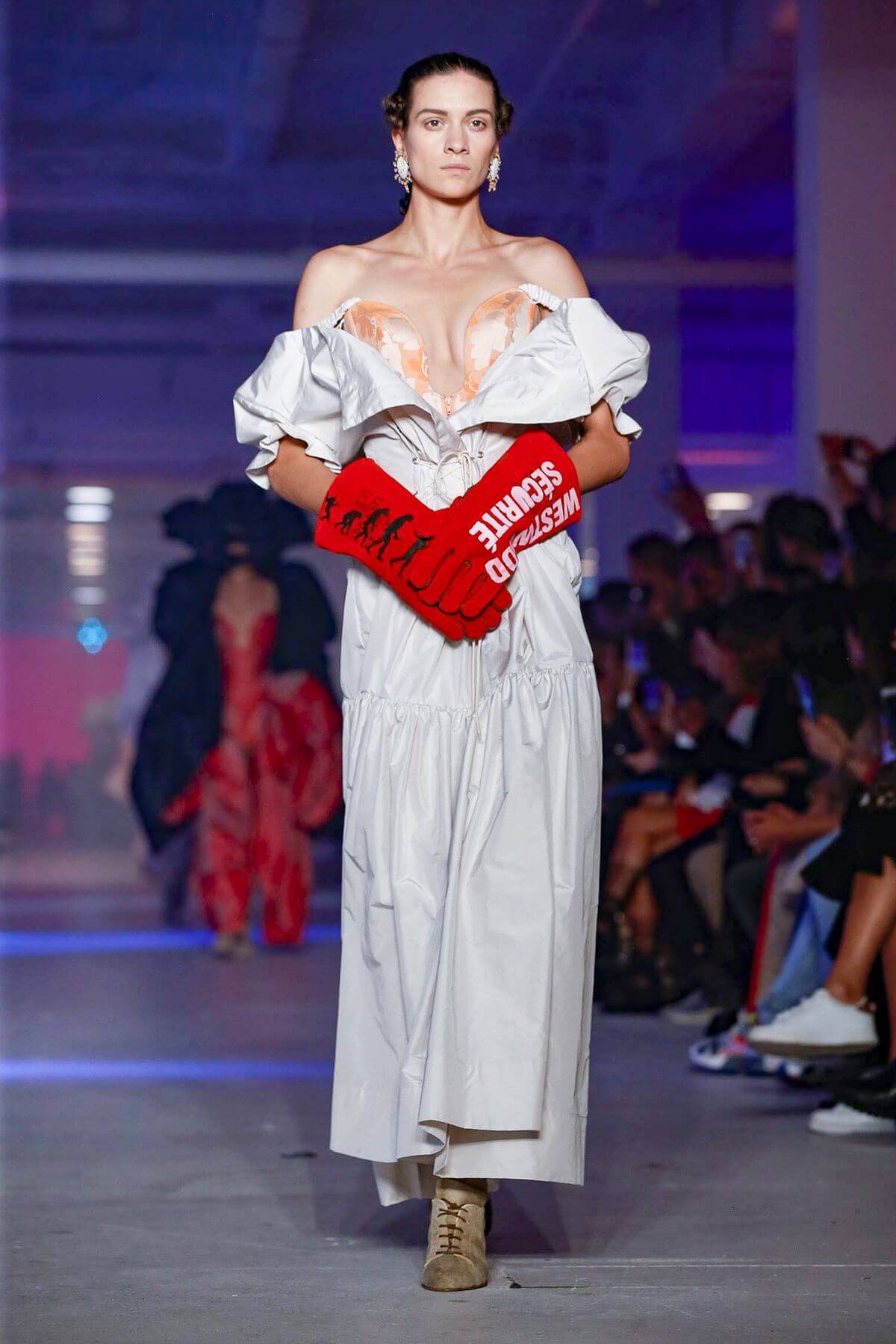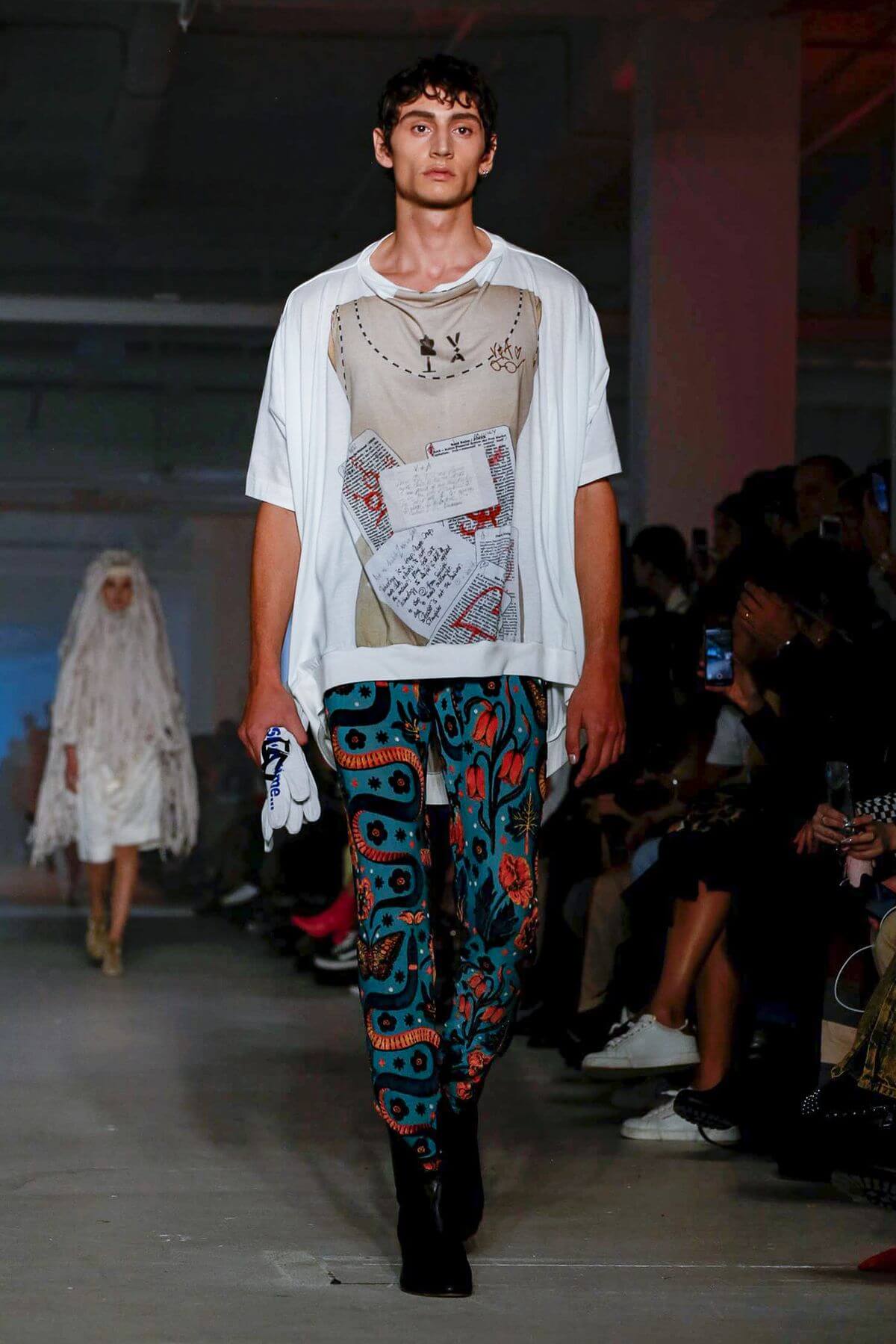 "I have reduced the collection to its essence – if people are going to buy less, then I should be making less – and then to stretch it into a show I make some pieces with fabric that is dormant around the studio." The Austrian designer commented.
It's been three years since the show is called Andreas Kronthaler for Vivienne Westwood, with the idea of giving The Dame's husband his well-deserved spot after so many years working together, but the soul remains the same. They are perfect for each other artistically speaking.
And perfect was too the event's closing with Bella Hadid's head wrapped in a massive veil wearing a Scarlett O'Hara-esque look that dazzled everyone in the venue.
Funny fact was seeing Vivienne Westwood herself sitting in the front row with some friends like the other guests and walking the runway for the lap of honour with her husband. She's a rockstar.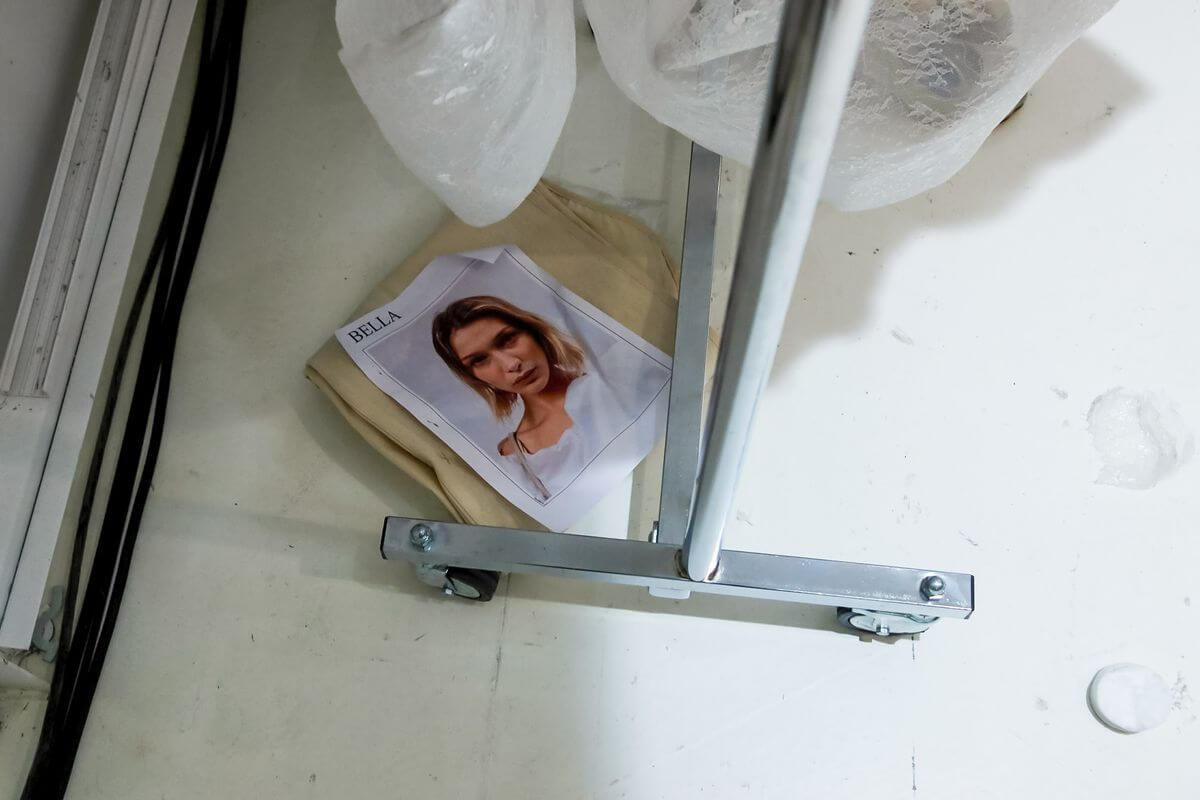 Punk it up Viv!