READ IN: Español
The new archetype of the ghoulish girl as a gothic, sensual woman who adores thin eyebrows, jet black hair and the Kubrick look, enters the scene to assassinate the canonical it girl. A sadistic aesthetic that syncs with the zeitgeist, and that sleazy, sleazy indie sleaze style that has little or nothing to do with the beauty stereotypes projected by Instagram's algorithms.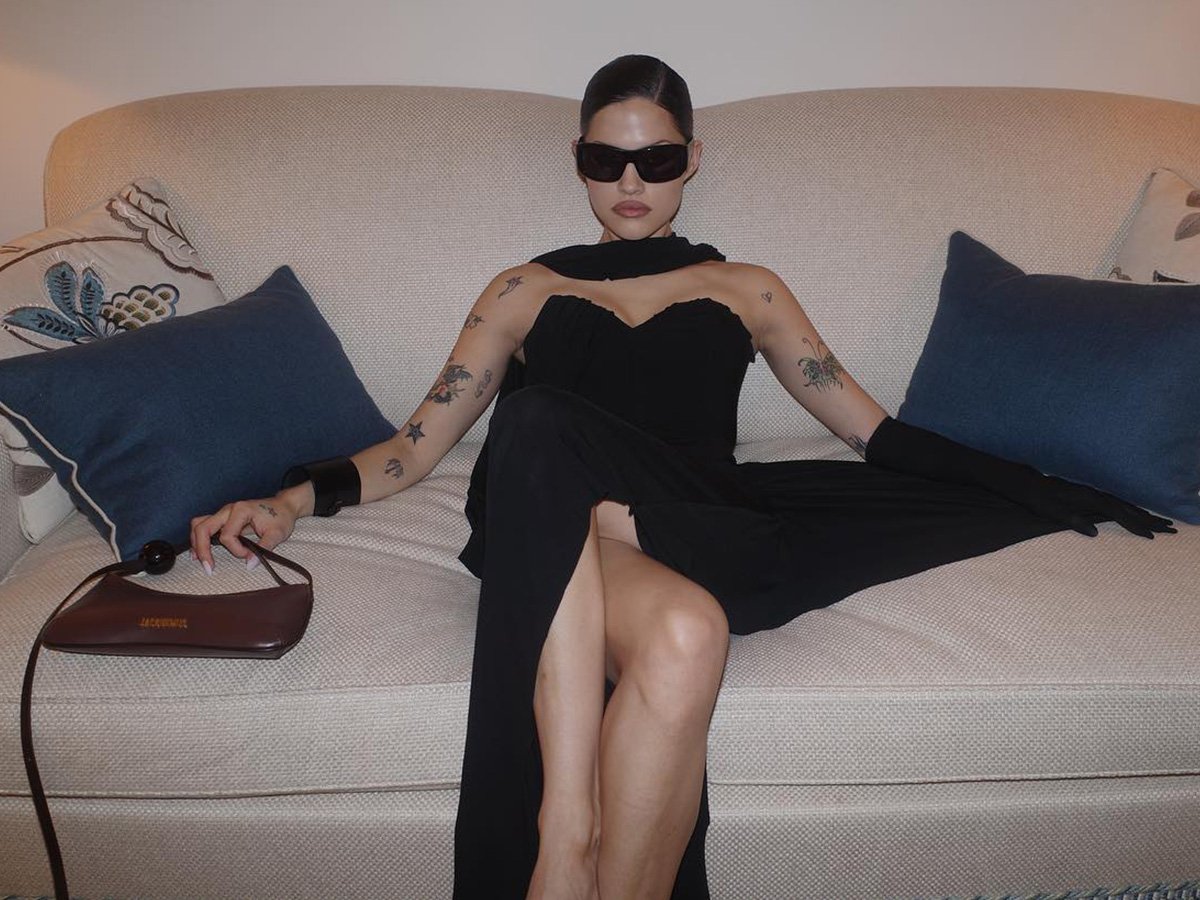 Ghoulish girls emerge and leave the margins to enter the sphere of cool with their dark looks and siren songs. They surf the net in latex, prison tattoos and gothic, not traditional, patterns and introduce a new version of high fashion.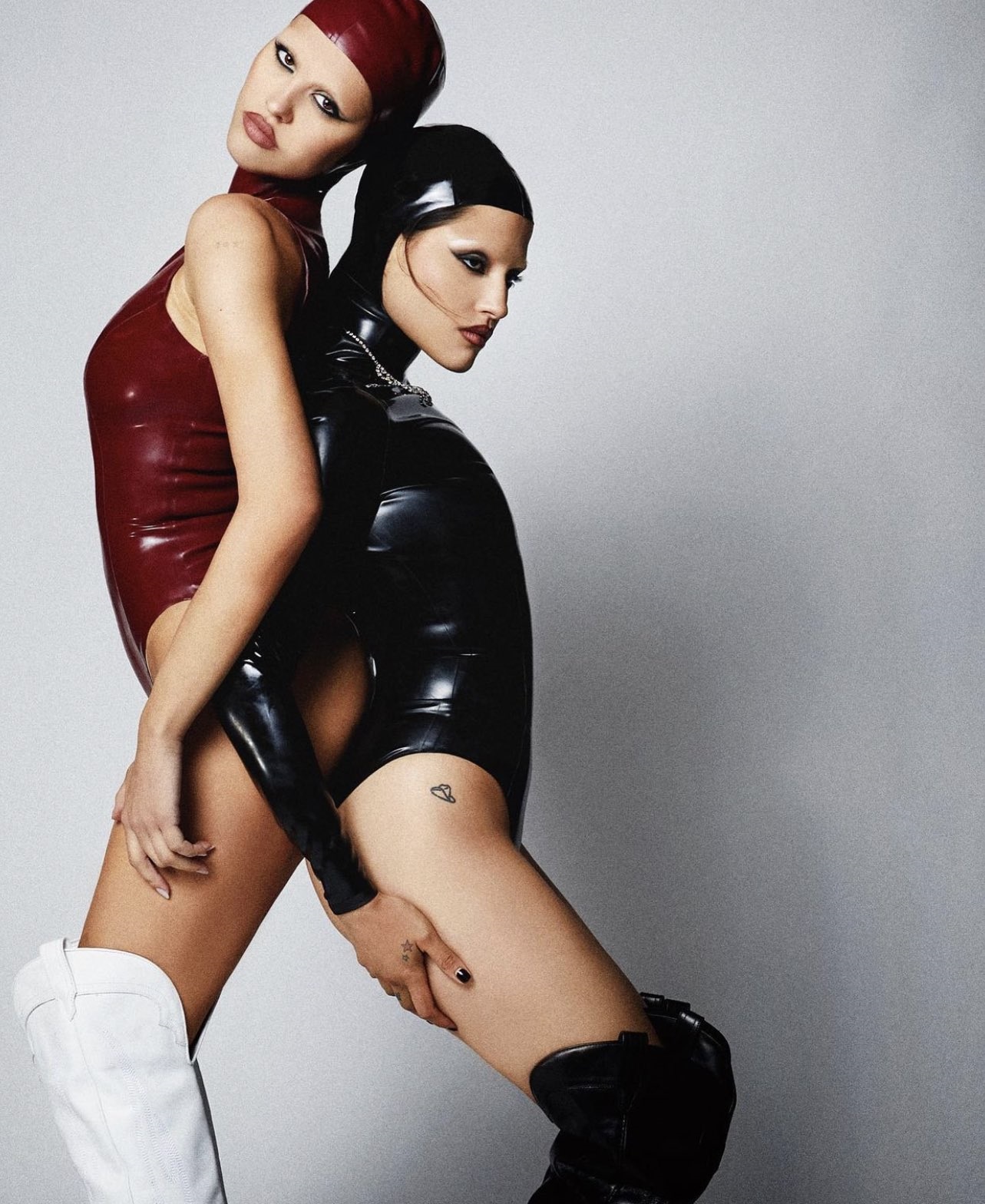 It is an archetype inspired by grunge fashion and the decadent spirit of Angelina Jolie in "GIA" (1998) or the era of the blood bottle. The actress and model is the true OG, the quintessential bad girl who already reflected this canon in Elle's "Born to be wild" editorial in the 2000s.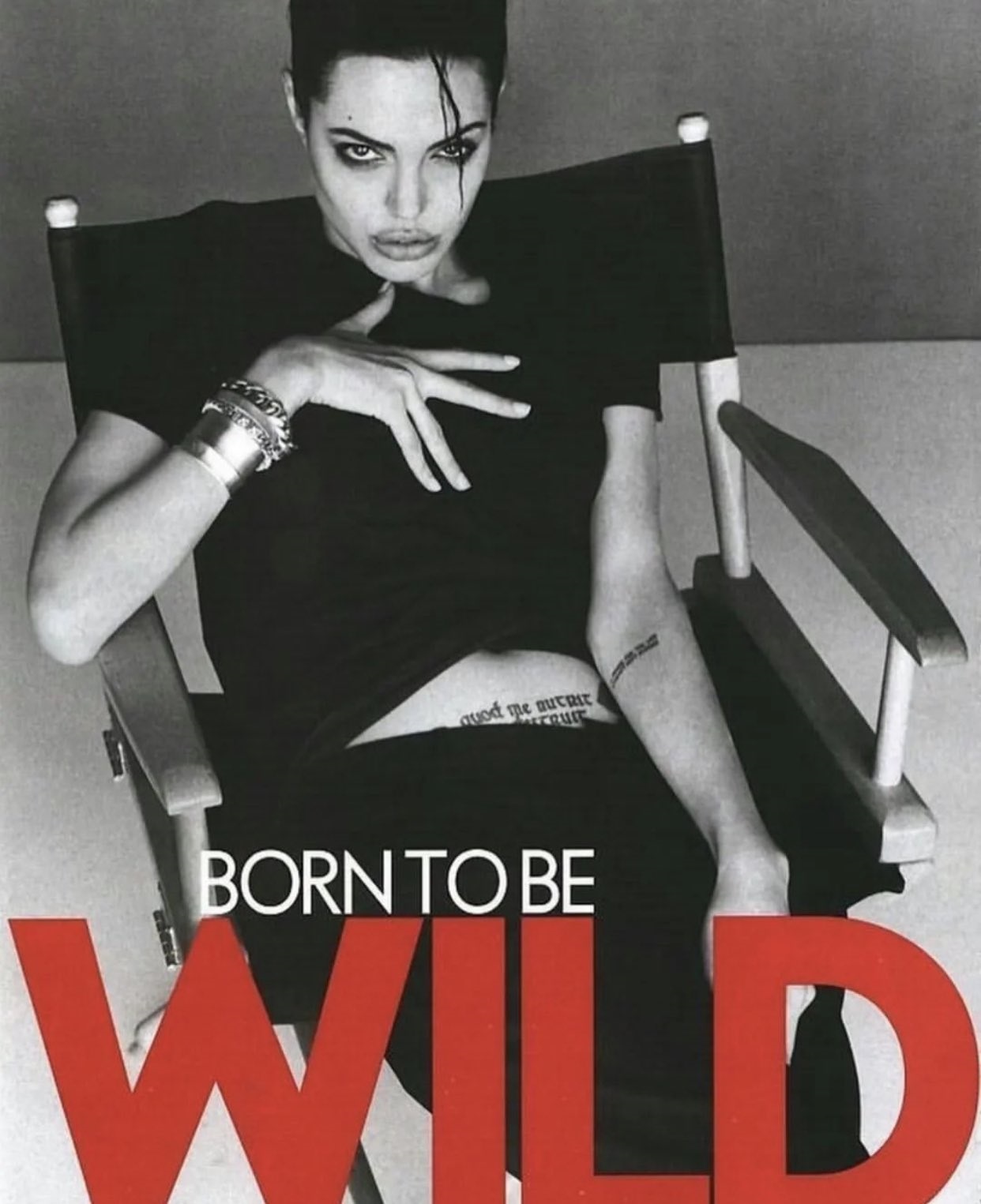 SUCCUBUS CHIC
This kind of neo-punk trend in fashion and beauty is associated with a series of codes ranging from the thin eyebrows of the 90s, and even bleached, to the sunken cheeks, high cheekbones and full lips, to that succubus look with which to hypnotize everyone. A perverse aesthetic and essence starring a series of internet icons such as Gabbriette or Amelia Gray, as a neophyte turned into the new ghoulish girl of the high-end scene, who has paraded for contemporary cult brands such as Diesel or Balenciaga.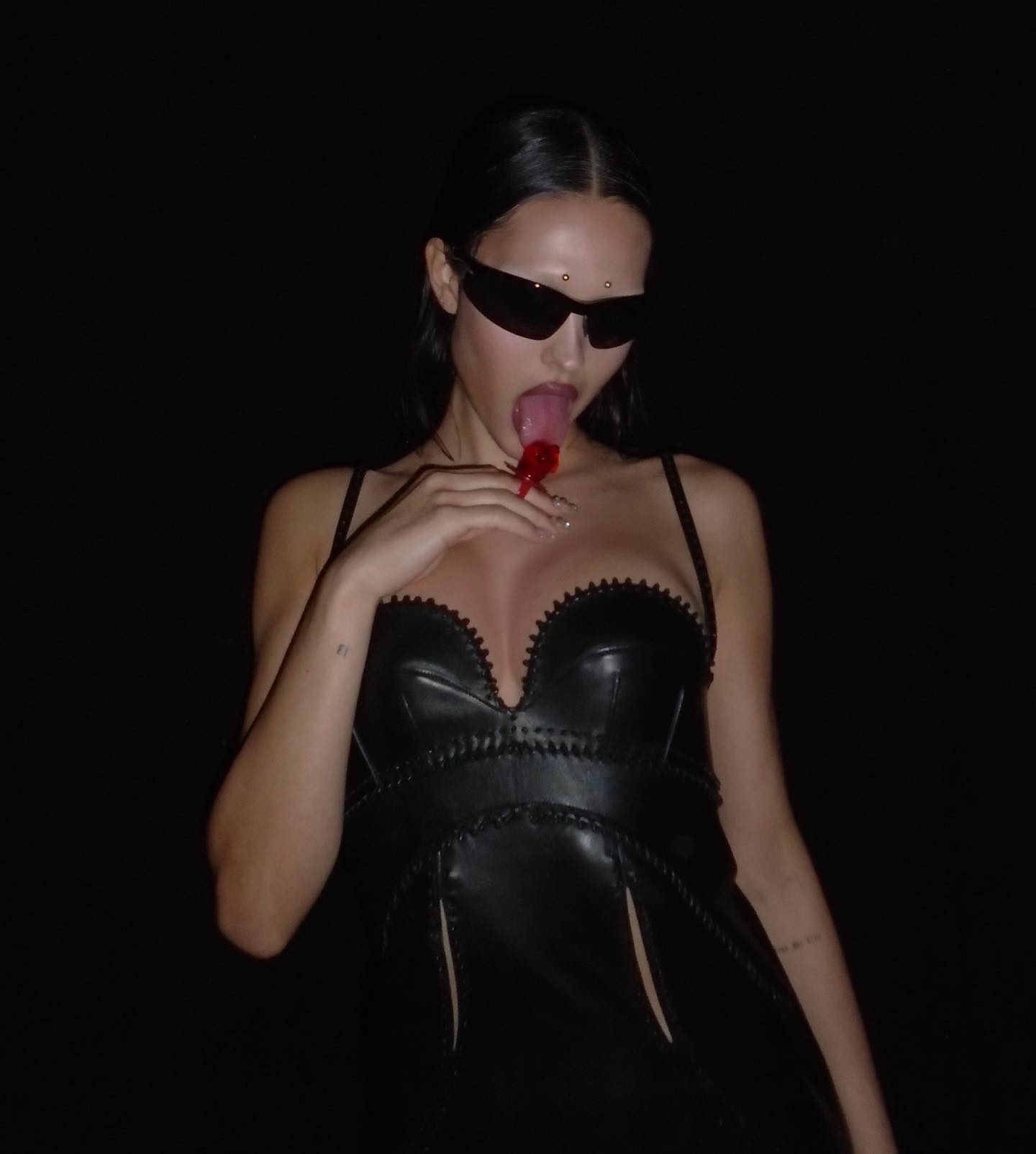 Even Kylie Jenner has fallen into this tenebrous spiral, sharpening her eyebrows and marking that killer look as does Mia Goth, another of the precursors of this movement. And it is that, beyond what can be seen at first glance, the girls of this club project a spirit and a specific attitude, reflected even in that pose that masterfully arches the Gabbriette model since 2019, considered as the real OG of this aesthetic current.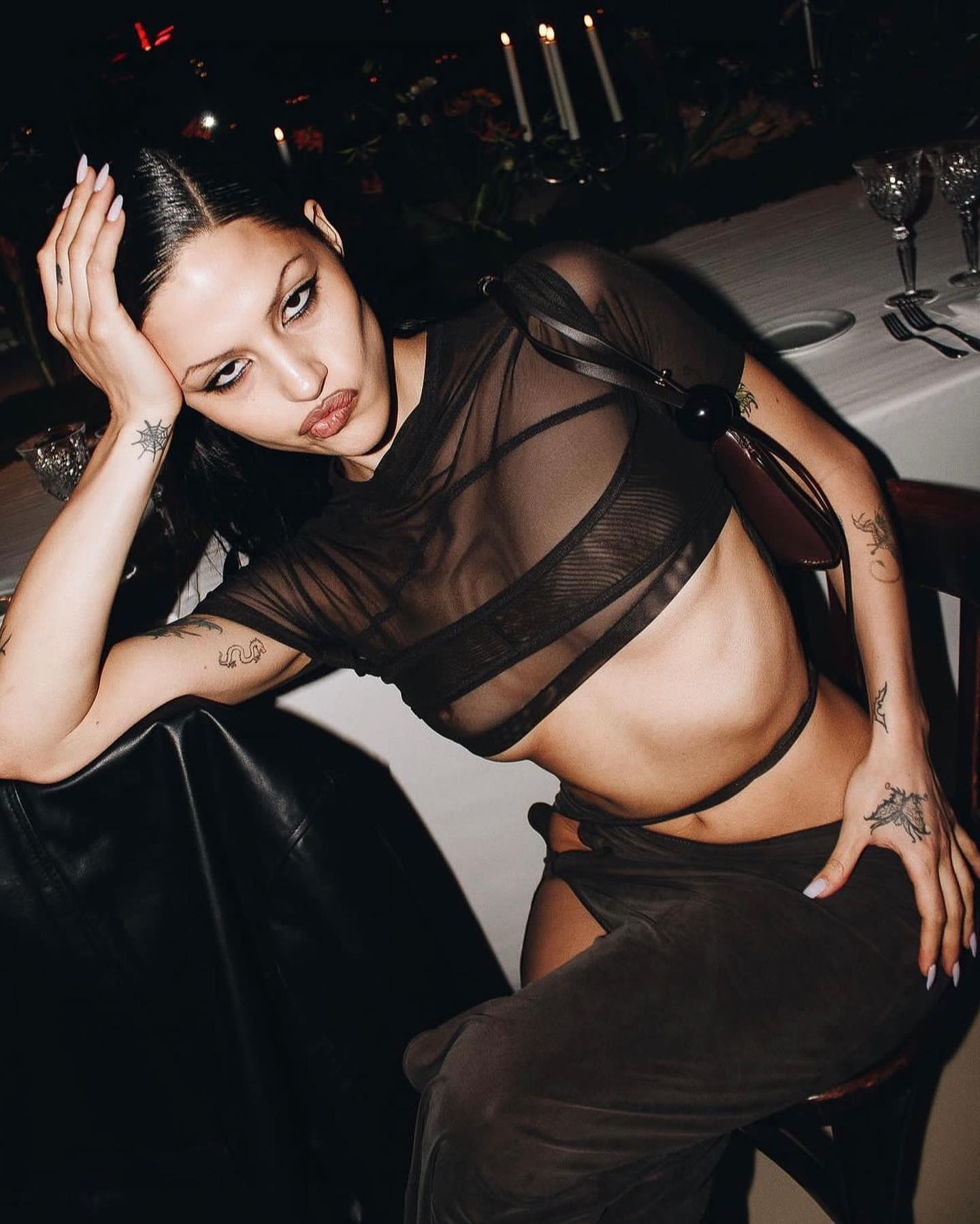 That infernal essence of the goth girl is what is altering the canons established by the cool girl associated with the world of wellness. A new approach that is reflected in the makeup trends or in the dark looks suspended between wraparound glasses, boots, leather and latex. The ghoulish girls have arrived to banish the macabre and project that dark energy that kills and seduces at the same time.