READ IN: Español
For many years, the American brand's trousers have been a benchmark for everyone, from the youngest to trendsetters and skaters. Now, among the many trends that are born in TikTok, one of the most widespread is that of folding the waistband of the 874 Dickies trousers.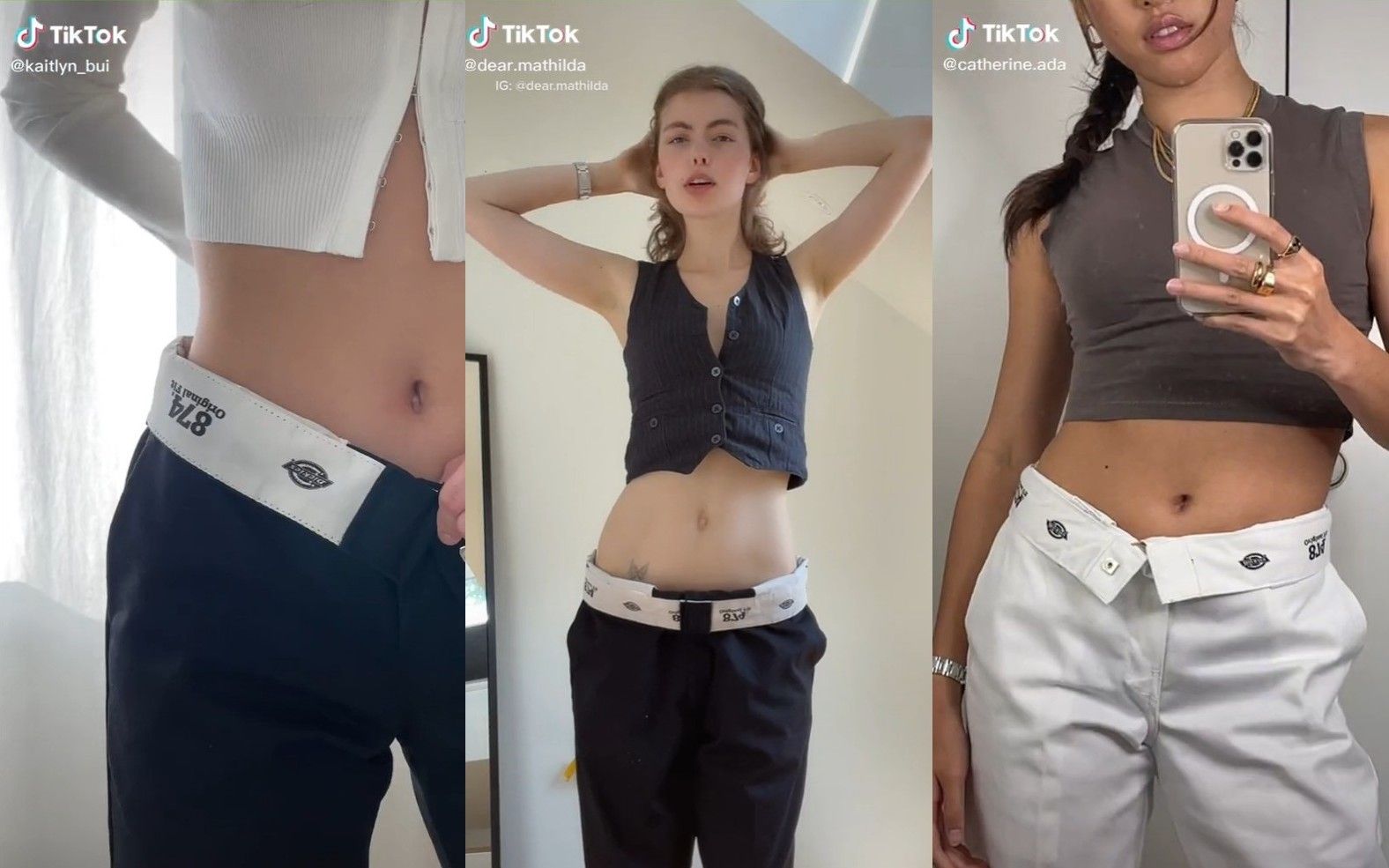 The new trend called "foldover" consists of raising the waistband of trousers and turning them inside out to expose the internal branding and create a sort of belt. This new trend is so widespread on TikTok that, in its Discover section, How To Fold Dickies has 37.5 million views.
The reason for the birth of this trend is a practical one: the foldover technique is mainly aimed at women because Dickies 874 is a model with a masculine cut. Instead of adjusting the waistband of a naturally loose-fitting trouser, they prefer to pull up the waistband for a better fit.
The technique, however, is not new, since the 1950s all those who had inherited a pair of trousers from their older brother or father, to adjust the length, would turn the waistband creating a thicker waistband and a sort of improvised belt to hold the baggy trousers in place.
Clearly, this is a post-war DIY technique and therefore has little to do with the modern revival of the trend. Although we think there are some interesting parallels with the fashion we see in TikTok for folding this men's Dickies model.