READ IN: Español
Wisdom of Qara is the beauty and wellness brand – combining the power of Amazonian botanicals with the most advanced technology to create clean, vegan, cruelty-free formulas for all skin types – that you have to try this season. Its products contain 94% natural ingredients and actives and are dermatologically tested.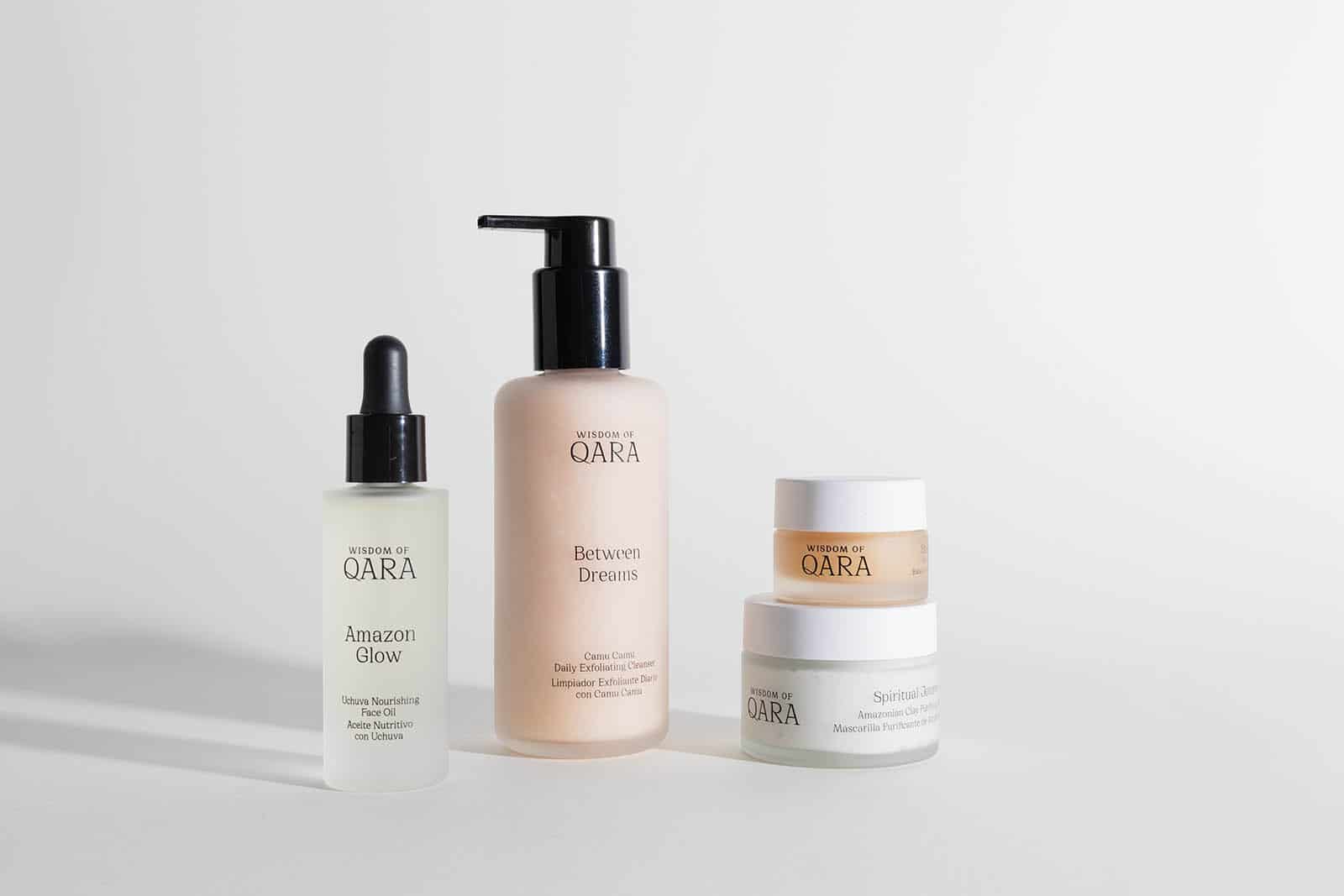 Qara means skin in Quechua, and to conceive the brand it was necessary to travel to Chazuta, a village in the Peruvian Amazon where Daniela Aguirre founder of the brand met the local shaman and discovered first-hand the important role nature plays in our wellbeing. "I created Qara to integrate shamanic wisdom and Amazonian ingredients into a line of natural products that help us reconnect with ourselves and our environment".
Wisdom of Qara invites you to turn your skincare routine into a daily ritual. The line includes four products formulated with natural ingredients and designed to care for and restore even the most sensitive skin: a daily moisturiser with cape gooseberry, a white cocoa lip balm, a purifying mask with schinus molle and Amazonian white clay, and a nourishing cape gooseberry oil that rejuvenates and brightens.
In tune with the shamanic philosophy of respect for nature, Wisdom of Qara is a responsible, eco-conscious brand that uses recycled materials for its packaging, FSC-certified packaging and non-polluting formulas. The company donates a portion of its sales to the Amazon Conservation Association, an NGO that works with local communities to protect the rainforest from deforestation and develop eco-friendly livelihoods.
Find out more about Wisdom of Qara here. 
And now… Why not take a look at the latest low cost skin care products for this season?