READ IN: Español
Imagine being able to ask your dumbbells to adjust their weight according to your preferences. Now it's possible thanks to this smart gadget created by NordicTrack that works with Alexa.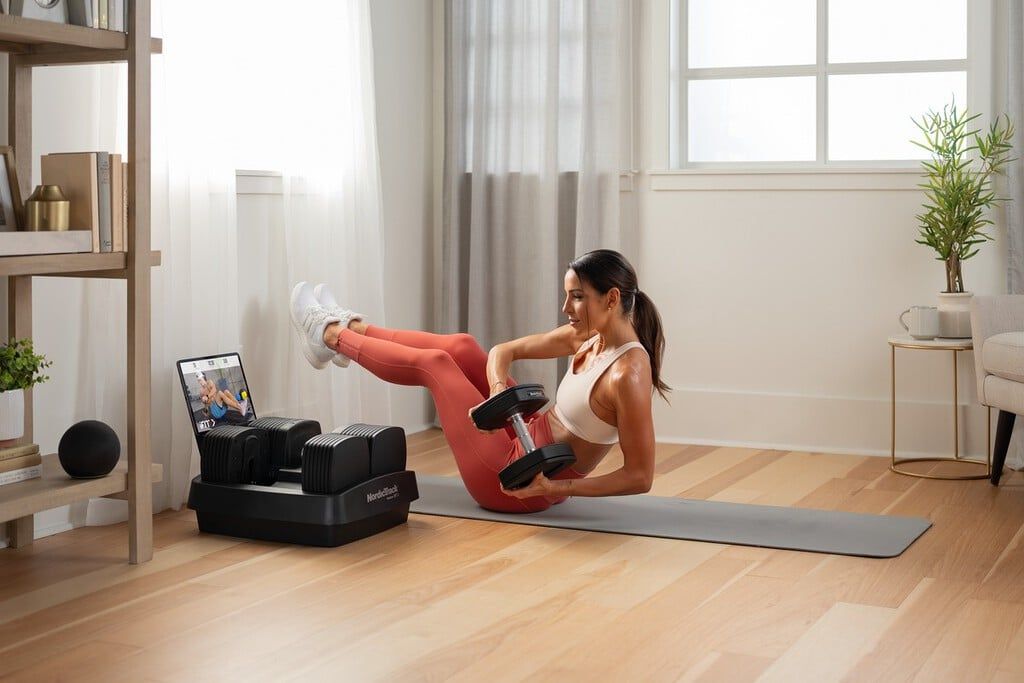 The American manufacturer of training equipment presents the iSelect smart dumbbells, which are compatible with Amazon's voice assistant. You no longer have an excuse to progress with your sport without leaving your home thanks to NordicTrack.
The iSelect is ideal for those who don't want to interrupt their concentration and training flow by shifting weights between exercises. The smart dumbbells can increase or decrease their weight electronically via a knob located on the base or by voice commands.
When Smart Dumbbells are connected to an Alexa-enabled device, they enable three categories of voice commands: set a specific weight; increase or decrease weight; set a preset weight for one of the 15 specific exercises included.
The smart dumbbells are available for purchase on Amazon US at $429. If purchasing the product from Spain, Amazon adds $411.76 for shipping and the country's import duty deposit.
Now… Why don't you take a look at the new NOCTA x Nike Hot Step Air Terra "Triple Black"?