READ IN: Español
We join A|X Armani Exchange and its new Autumn/Winter 2022-23 collection to celebrate diversity and young talent through the leading exponents of the avant-garde creative scene: actress Dariam Coco, singer Alice Wonder, producer and DJ Mygal and artist SABEK. YOU.ME.US. is the slogan that perfectly captures this line and the spirit of these artists with whom we have had the pleasure of sharing their dreams, projects and concerns.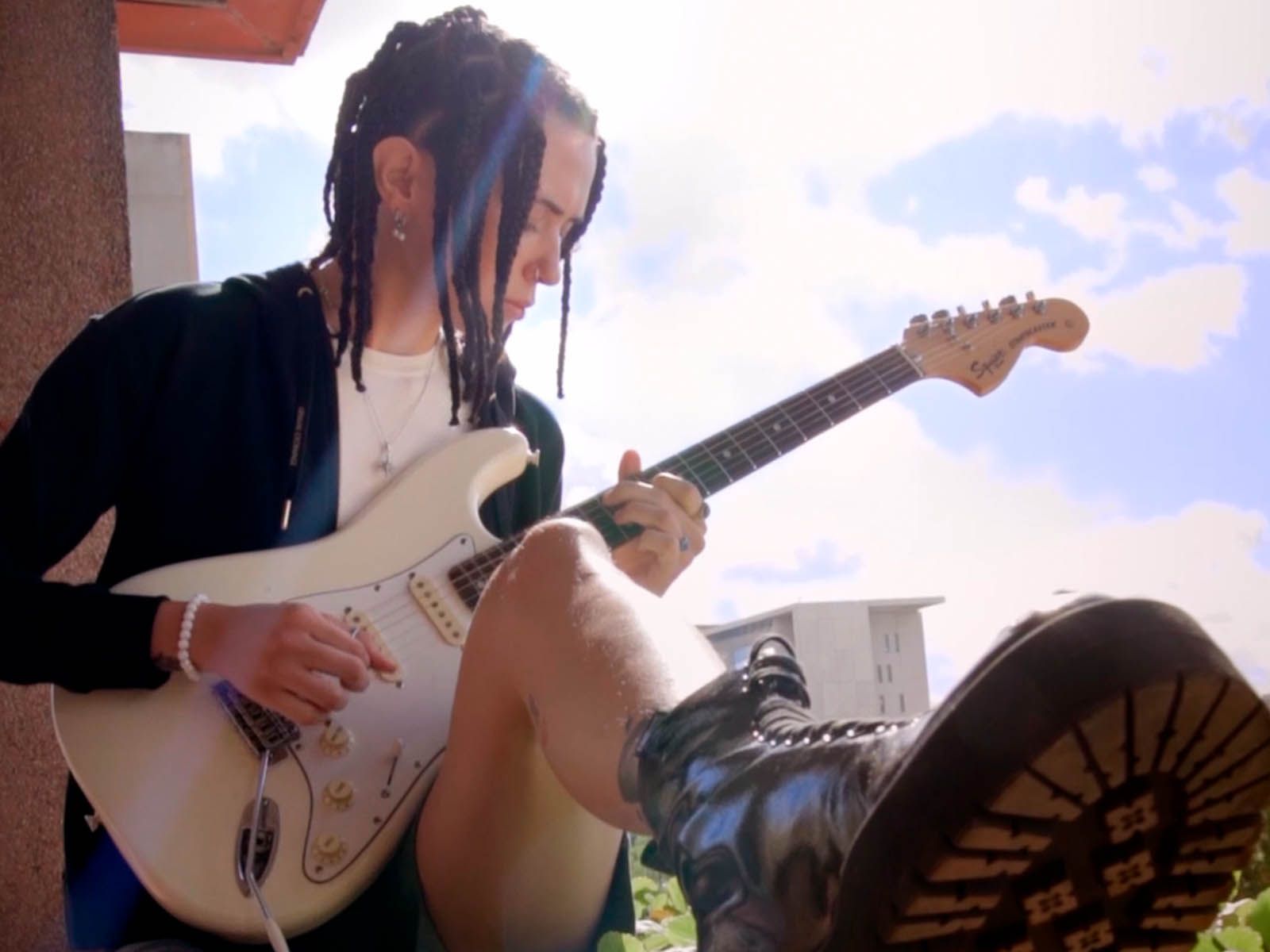 A|X Armani Exchange is for everyone: accessible, universal, democratic and inclusive. It is for you, for me, for us, without distinction, because we are all important. YOU.ME.US. is both a claim and a manifesto that perfectly describes this revolutionary movement that characterises Armani's young line and with which we at HIGHXTAR. feel identified. With this idea in mind, we made a fashion film in which four protagonists who represent this spirit tell us their dreams, projects and concerns. The first of this story is: Alice Wonder.
Alice Wonder is a box of surprises, but a good one. The singer who started out doing covers on Instagram, is now one of the young promises who, with her voice and charisma, has managed to bring something different to the scene. The artist has participated in the soundtrack of the new film Rainbow by Paco León and has released several albums, as well as singles with Vetusta Morla, Rayden, Xavibo and many more. Alice Wonder is an example of perseverance, talent and determination which has positioned her as a reference for new generations looking for new engines for change.
Ver esta publicación en Instagram
If you want to know more about A|X Armani Exchange and its new Autumn/Winter 2022-23 collection click here.