READ IN: Español
The album 2022 Greatest Flops is the work of the creative label Days Off and offers a satirical look at the context that surrounds us and the year that is coming to an end.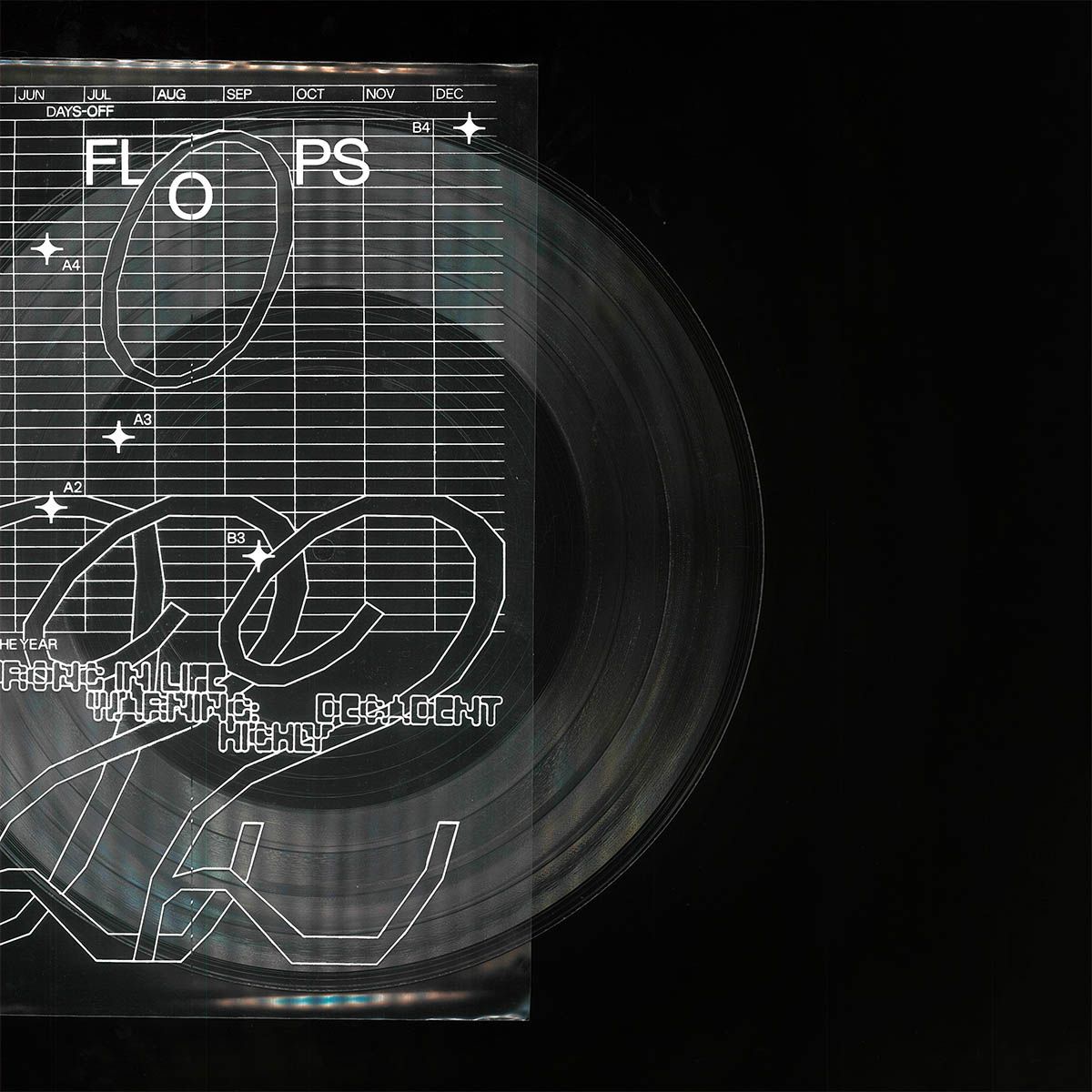 The creative lab Days Off, presents its first drop, 2022 Greatest Flops, the first compilation album of great flops. A limited edition of vinyl containing 8 of the biggest flops of the last year. From the invasion of Ukraine to Kanye West's statements; from climate change to Will Smith's masculinity. Eight flops. Eight tracks. Eight sonic atmospheres to define the era in which we live.
A satirical look at a context where, as well as successes, invasions, banned social rights, climate crises, failed prime ministers or celebrities constantly ruining their reputation. A context full of failures that was crying out for a renewed version of the Greatest Hits Albums, more in keeping with this other reality. 2022 Greatest Flops does not intend to moralise or point fingers, it only invites us to see the context from a different perspective.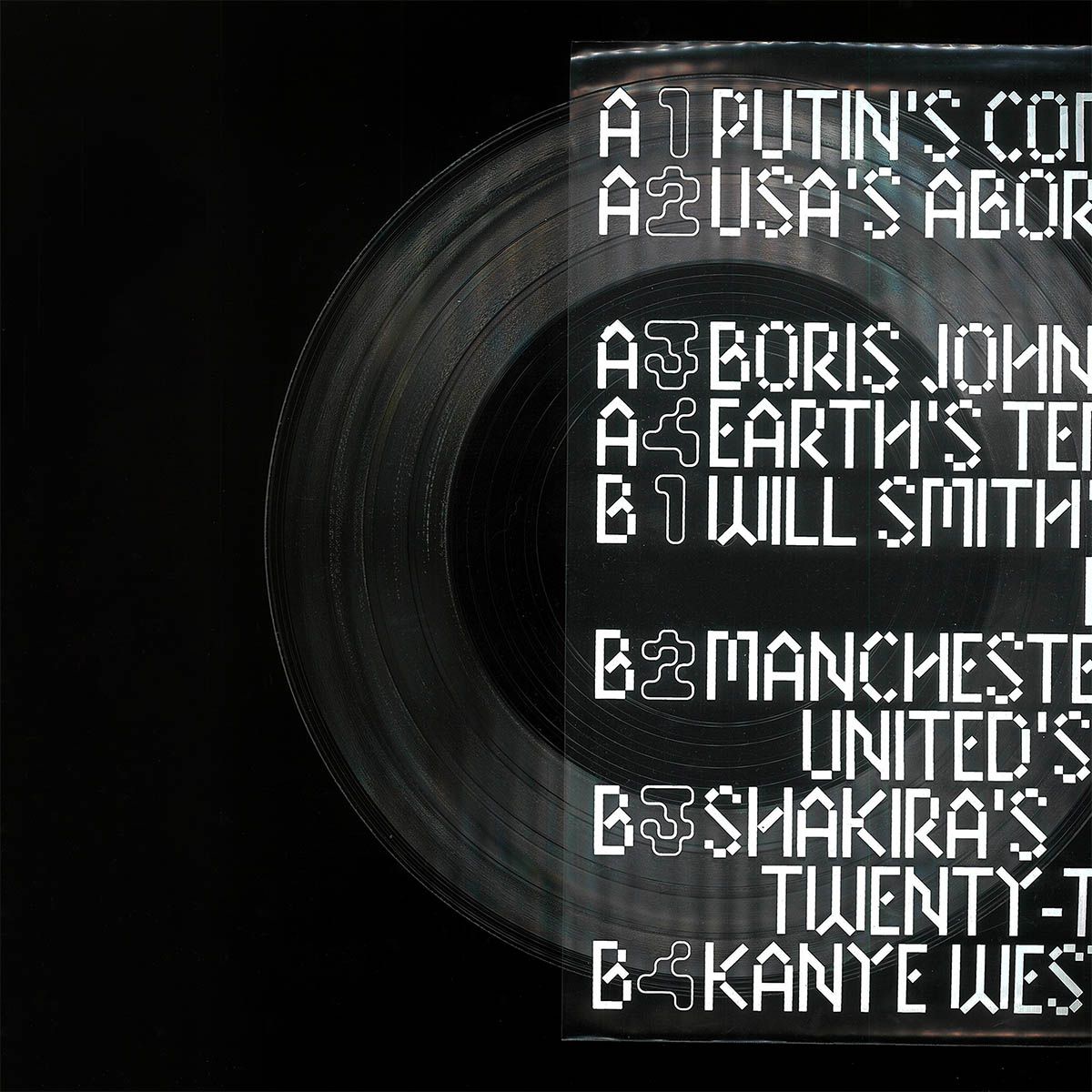 The visual conceptualisation of the vinyl, 100% transparent, aims to invite us to see the year through it, which is why the creative collective has chosen to place this vinyl in front of the images and not in between as in any classic vinyl. So that we can see the year through it and its music.
With a sound production close to audio art, 2002 Greatest Flops contains 8 tracks whose audios are related to the failure to which they refer, 8 audios full of distortions, slowed down voices and audio inserts, where they seek to establish an atmosphere that plays between decadence, anxiety, indefinition and satire.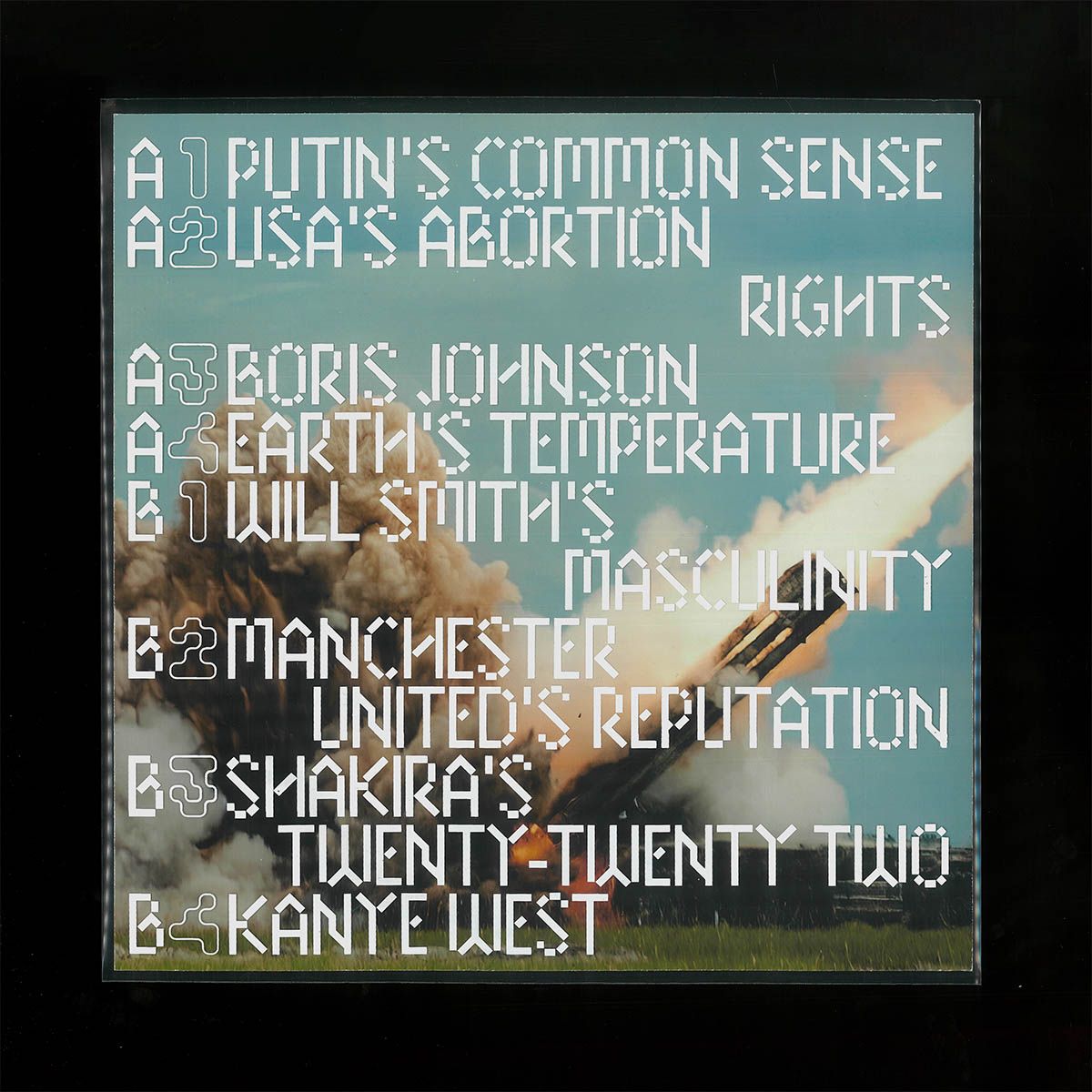 Each track represents a different dystopian soundscape that makes us feel strangely uncomfortable, at times thought-provoking and leaves a bittersweet taste in our mouths. The vinyl is available for sale in limited quantities on the greatestflops.com website and its design is the work of Berlin-based studio The Royal Studio.