READ IN: Español
Can you imagine what it would be like to cruise through the sky? Now, thanks to artificial intelligence and nuclear technology, it is getting closer and closer.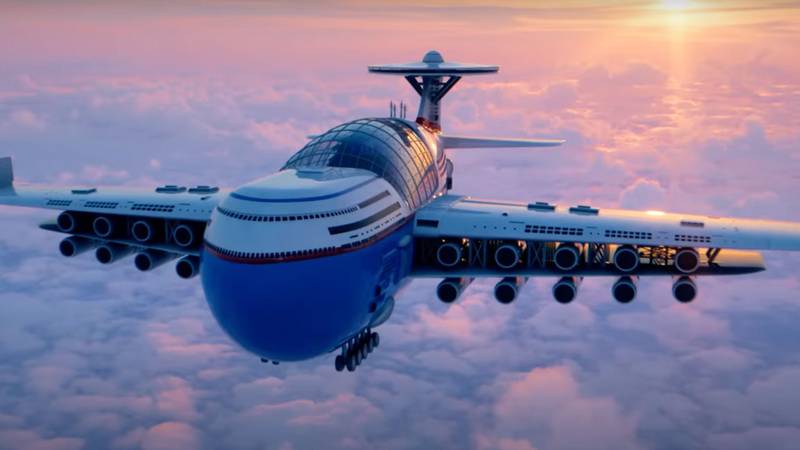 A few days ago a conceptual video went viral showing what the hotel of the future called "Sky Cruise" could look like. This new project will be flying 365 days a year and will be able to accommodate more than 5,000 people, as well as having all the luxuries on board, creating a new way of travelling. This futuristic hotel is the brainchild of Tony Holmston and reimagined by Hashem Algae who appeared in the video game Kiler is Dead.
This aircraft would be kept in the air by 20 electric motors powered by nuclear propulsion, and would have to be flown in as the plan is that, once it starts flying, it will never touch the ground again. The 5-star hotel will have a panoramic roof and will use Artificial Intelligence to operate it at all times, as well as predicting weather conditions to avoid turbulence and other problems.
Now… Why don't you take a look at Treehotel's treehouse with nests?