READ IN: Español
Jean Touitou of A.P.C. and Chitose Abe of sacai are worlds apart. One is known for his impeccable minimalism and the other for her experimental and innovative approach. However, their imaginations intersect in "INTERACTION#9", a capsule collection combining the essential elements of "SA.PCAi".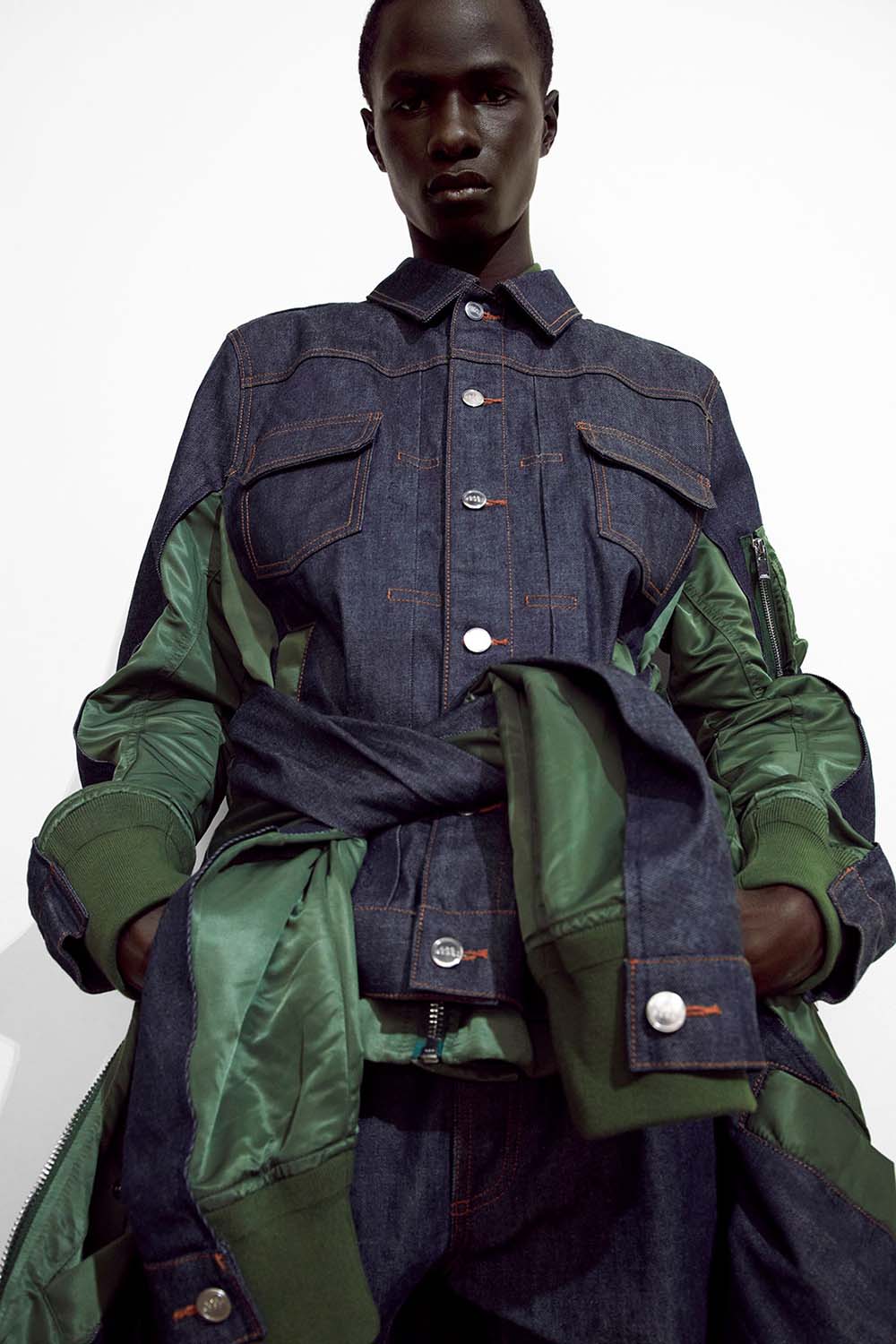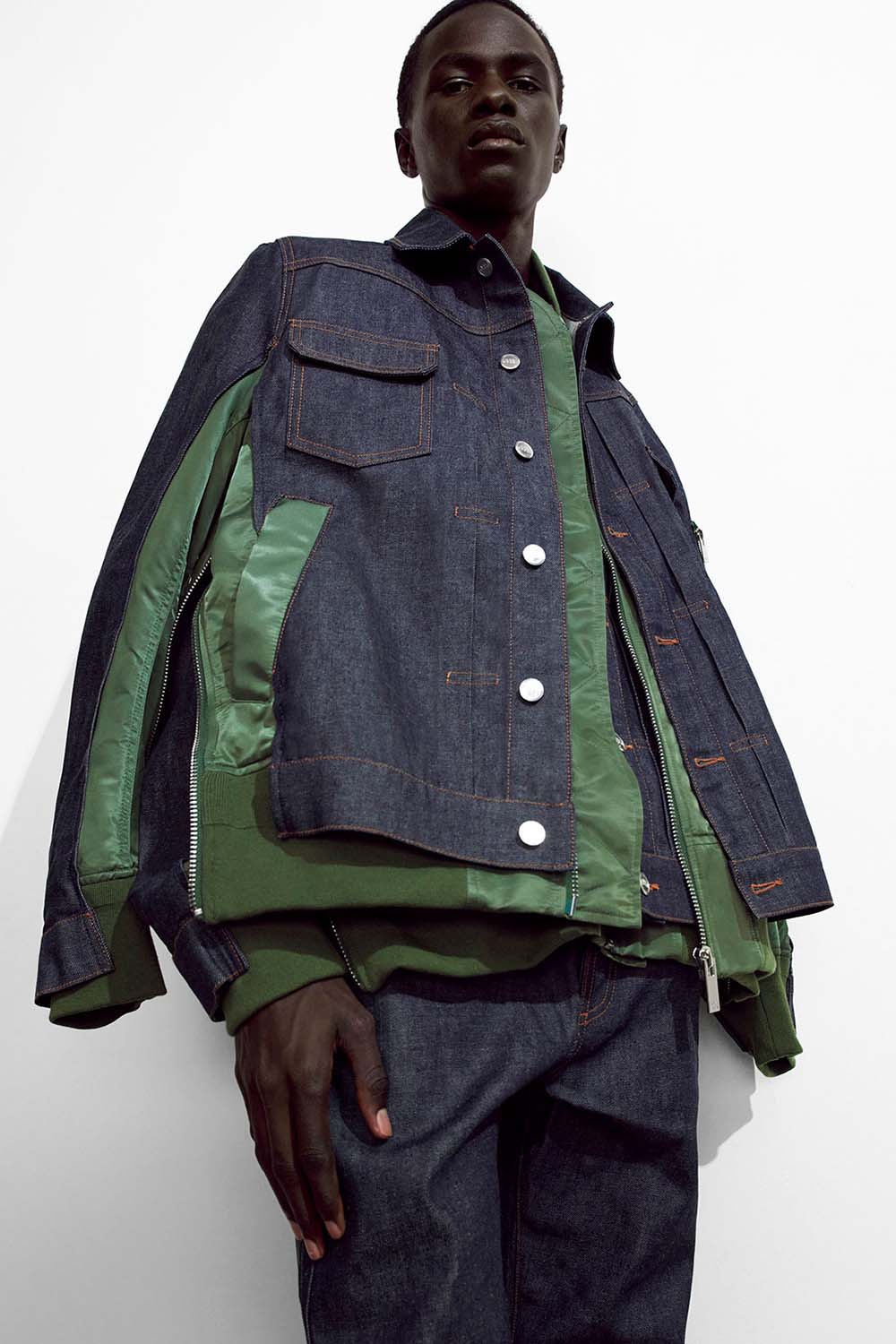 Shortly after presenting their autumn/winter 2021 collection, A.P.C has announced that they will be launching a capsule collaboration with the sacai brand. Dubbed "INTERACTION#9", the duo are set to launch a genderless collection in which they have reworked their logos resulting in "SA.PCAi".
"This 'Interaction' is an accurate illustration of how A.P.C and sacai have intertwined to achieve a kind of crossover that represents the style of both brands. These pieces are unusual for us in that they push the boundaries of what we might call 'usability' as far as possible. They are the fruit of a long process of deconstruction and creative reconstruction," explains Jean Touitou.
Chitose Abe and Jean Touitou have created a range of garments that unite each brand's signature materials such as denim and nylon. The French brand's iconic pieces such as jeans, denim jackets, dresses and bags have been reinvented by Abe thanks to her innovative and experimental hybrid technique.
Classic T-shirts and hoodies have also undergone a style makeover thanks to sacai. They now feature zips and multiple layers of different materials. Meanwhile, jeans continue their aesthetic, but with nylon at the cuffs and waistband.
Check out A.P.C and sacai's "INTERACTION#9" capsule which will be available online on March 19th.